Profiling Rivers Chief Executives: An Impact Analysis
Rivers State was created by the military administration of General Yakubu Gowon, on May 27, 1967, and legitimised through Decree No. 14. It was carved out of the South Eastern Region. It is also referred to as the 'Treasure Base of the Nation'.
The state is located in the now South-South Geopolitical Zone of Nigeria, with a total land mass of approximately 11,077 square kilometres or 4,277 square miles. It ranks 26 in size, out of the 36 states of the federation. By the official figures of the 2006 Census, Rivers State had a population of 5, 198, 716, and was the 6th most populous state in Nigeria. As it celebrates 55 years of its existence, today, its estimated population stands at 7,303,924, with annual population growth of 3.5percent. In 2007, it ranked second in Gross Domestic Products (PPP) only to Lagos at $21.07billion, with a per capita income of $3,965.
Rivers State is an offshoot of the recommendation of the Henry Willinks Commission for special identity. However, another aspect of the commission's recommendation for special development status has yet to be implemented, 55 years after creation. Indeed, the state was created to assuage decades of political marginalisation, address issues around the difficult terrain submerged by freshwater swamps, mangrove swamps and coastal sand ridges, and overwhelmed by hydrocarbons and other natural resources.
Of course, 55 years after creation, Rivers State is still struggling for justice and equity, simply because of its location as a minority ethnic entity in Nigeria's South. With Port Harcourt as its capital, it is one of the 36 states of Nigeria. It has 23 local government areas for politico-administrative convenience.
The state's strategic location has been a plus for its development. It is bounded on the South by the Atlantic Ocean. To the North, it shares boundaries with two states: Imo and Abia. To the East, it is bordered by Akwa Ibom. To the West, its neighbours are Bayelsa and Delta states. It derives its name from the many rivers that border its territory. Rivers State is home to a variety of ethnic clans, including Abua, Andoni, Ekpeye, Engenni, Etche, lbani, lkwerre, Kalabari, Ogba, Egbema, Ndoni, Okrika, Ogoni, Ndoki, Eleme and Obolo. Its inland part consists of tropical rainforest. The coastal areas are decorated by mangrove forests and swamps typical of the delta environment.
Politically, Rivers State has had 10 military governors since creation 55 years ago. The first was Navy Commander Alfred Papapreye Diete-Spiff, who administered the state from May 28, 1967 to July, 1975. He was followed by Maj-Gen Zamani Lekwot (July, 1975 to July, 1978); and then, Navy Commander Suleiman Saidu (July, 1978 to October 1, 1979). After the military coup at midnight, December 31, 1983, Police Commissioner Fidelis Oyakhilome was appointed military governor from January 1, 1984 to August 26, 1986; followed by Col Anthony Ukpo (August 26, 1986 to July, 1988); Group Captain Ernest Adeleye (July, 1988 to August 30, 1990); Col Godwin Abbe (September 3, 1990 to January, 1992); Col Dauda Komo (December 9, 1993 to August 22, 1996); Col Musa Shehu (August 22, 1996 to August, 1998); and Group Captain Sam Ewang, who administered the state from August, 1998, and handed over to the third civilian governor on May 29, 1999.
Similarly, six civilian governors have governed the state since its creation in 1967. They are the first democratically elected governor, Senator Melford Okilo from October 1, 1979 to December 31, 1983; Chief Rufus Ada-George (January, 1992 to November, 1993); Dr Peter Odili (May 29, 1999 to May 29, 2007); Sir Celestine Omehia (May 29, 2007 to October 26, 2007); Rt Hon Chibuike Amaechi (October 26, 2007 to May 29, 2015); and the incumbent Governor, Chief Nyesom Wike since May 29, 2015. Except Okilo, all other past civilian governors, by their actions or inaction, helped realise or mar the dreams of the founding fathers. They, therefore, impacted positively or negatively in shaping the history of the state.
Legacies Of Past Governors
The first military governor of Old Rivers State, Commander Alfred Papapreye Diete-Spiff, and his team of able men and women set the path for development in the state. An Ijaw from Twon-Brass in present-day Bayelsa State, carved out of the Old Rivers State on October 1, 1996, was 24 years, nine months, and 29 days when he was appointed military governor of the state on May 27, 1967.
He began his mission to realise the dreams of the founding fathers of the state in earnest, with determination and unwavering commitment to transparency and prudent management of scarce resources. He was guided by his deep taste for excellence, class and finesse. He built the Rivers State Government Secretariat, the tallest and biggest government secretariat in the country apart from the federal secretariat in Abuja: A cluster of about six units of nine storey buildings, including the Podium Block, and the principal secretariat, the Point Block, which is 17-storey high. The state secretariat is rated the tallest building in the South-South and South-East of Nigeria. The buildings beat other state government secretariats in the only competing states of Lagos and Kano. The secretariat, located at the heart of the city, is besides the Government House, Central Bank of Nigeria, Port Harcourt City Council Secretariat, state House of Assembly Complex, state and federal Judiciary complexes, Rivers State Police Command Headquarters, Nigerian National Petroleum Company Limited zonal office, Nigeria Union of Journalists (NUJ) secretariat, Port Harcourt Electricity Distribution Company (PHED) headquarters, among others.
Besides the above, Diete-Spiff also built the Rivers State Sports Complex, which comprises the present day Sharks Stadium and Alfred Diete-Spiff Civic Centre. He built the Olympia Hotel, Presidential Housing Estate, and began building the state high court complex. Diete-Spiff also built the state Psychiatric Hospital at Rumuigbo, general hospitals in all the local government headquarters, and established state-owned companies such as Metaloplastica, West African Glass Industry (WAGI), Pabod Breweries Company Limited (PBCL), Rivers State Vegetable Oil Company (RIVOC), Risonpalm, Superbod Stores, and Pabod Finance and Investment Company Limited (PFICL), as well as Eastern Wrought Iron Industries Limited (EIWIL), among others. Almost all the companies closed shop under the Gen Sani Abacha's draconian rule and uncertain business environment between 1993 and 1998. In fact, the only surviving ones today – WAGI, PBCL, RIVOC, Risonpalm, Superbod Stores (now PH Mall) – have been privatised.
Diete-Spiff selected the best brains to man the various ministries, departments and agencies of the government, and made significant milestones in virtually all sectors. He is reputed for awarding foreign scholarships to hundreds of Rivers sons and daughters to study various courses that could help realise the dreams of the founding fathers, and established most of the best educational institutions in the state till date. Among them are the Rivers State College of Science and Technology (renamed Rivers State University of Science and Technology by Okilo, and now changed to Rivers State University), facilitated the establishment of the University of Port Harcourt, Choba, gave identity to the Rivers State School of Nursing and Midwifery, Rivers State College of Education, (renamed Ignatius Ajuru University of Education by Amaechi), teacher training colleges, and Rivers State School of Health Technology, among others, which have impacted positively on the socio-economic and political development of Rivers State.
In addition, Diete-Spiff established the Rivers State Newspaper Corporation (RSNC), and Rivers State Broadcasting Corporation (RSBC). His administration further established New Layout Market in Old Port Harcourt Township, and the Port Harcourt Zoological Park at Okujagu-Ama. He handed over the reins of power in the state to Maj-Gen Zamani Lekwot in July, 1975. But till date, posterity continues to judge Diete-Spiff's nine-year government fairly as the best that had pursued, with vigour, the realisation of the dreams of the founding fathers of the state.
Having taken over in July, 1975 under the new head of state, Gen Murtala Mohammed, Zamani Lekwot's government took off from where Diete-Spiff had stopped. His three-year regime saw an attempt to consolidate the gains already made by his predecessor. He strived to complete some of the critical infrastructure development projects started by Diete-Spiff. Lekwot commenced building the stadium project, initiated by Diete-Spiff, which he also relocated to Elekahia. He further built the imposing Rivers State Liaison Office in Lagos.
With the assassination of Murtala Mohammed, and take over by Gen Olusegun Obasanjo, Navy Commander Suleiman Saidu was appointed military governor of the state in July, 1978. Within the short spell of one year and three months as military governor, Saidu worked hard to make some impacts on the state. He initiated some road infrastructure development projects, just as he began tenacious efforts to complete numerous projects he inherited from his predecessor. But history would pen his name in gold as the first military governor to hand over power to the first democratically elected governor after 12 years, four months and five days of the state's creation, on October 1, 1979.
Chief Melford Obiene Okilo was that first civilian governor of Rivers State. He governed the state for four years, and three months. He dusted the Diete-Spiff masterplan, laced with a dream to make the state stand out in the comity of states, and began implementing a deliberate policy of massive projects that included canalisation of some creeks in the state. With this policy, massive swamps were reclaimed, including Borokiri, for development purposes, just as several road projects were embarked upon to give deserved facelift to the state. Apart from the more than 350 housing units built across the state to provide accommodation for the teeming population of particularly civil servants, Okilo also engineered and managed the construction of the Kolo Creek Gas Turbine Station in the present Bayelsa State to enhance electricity supply to the people.
Okilo also played a monumental role in developing education infrastructure and enhancing human capacity to drive economic growth and development in the state. To this extent, he converted then College of Science and Technology built by Diete-Spiff to Nigeria's first science and technology university in Port Harcourt. He did not end there. He also upgraded the state College of Education to a degree-awarding institution, and built many primary and secondary schools. Okilo's landmark momentum was cut short by the Gen Muhammadu Buhari/Tunde Idiagbon coup of midnight December 31, 1983, which returned military rule to Nigeria.
Following the coup, Police Commissioner Fidelis Oyakhilome, who later became assistant inspector-general of police, was appointed to take charge of governance in Rivers State on January 1, 1984. He served until August 28, 1986, becoming the fifth governor of the state. He ruled for two years and seven months. Oyakhilome accelerated the development of agriculture by realigning the state to its original economic prowess as the agricultural melting pot of Nigeria. To drive this template, he established the School-to-Land Programme in Iriebe, Community Block Farming Programme in Etche as well as the Skills Acquisition Programme in the state. He also signed the edict establishing the Rivers State School of Basic Studies, which later was renamed Rivers State College of Arts and Science, Rumuola. Today, the school is now Captain Elechi Amadi Polytechnic. He embarked on other development projects in many sectors of the economy. He coordinated and drove the Mile One Flyover project to a reasonable state of completion.
Col Anthony Ukpo, who retired as brigadier-general, was appointed military governor of the state on August 28, 1986. He ran the affairs of the state until July, 1988. As the sixth governor of the state, Ukpo governed the state for nearly two years. He inaugurated the provisional council of the Rivers State Polytechnic, Bori (now Ken Saro-Wiwa Polytechnic), and established the Rivers State Accelerated Integrated Rural Development Programme. Ukpo also initiated the Ndoki Waterfront Housing Estate, CARNIRIV 88, and laid the foundation stone for the construction of Rivers State Polytechnic, Bori. He also completed the Mile One Flyover project.
After Ukpo was dropped in July, 1988, Group Captain Ernest Adeleye was appointed as the seventh governor of the state. Within the two years and one month he held sway as governor, Adeleye signed the edict establishing the Rivers State Polytechnic, Bori; commissioned the Marine Base Housing Estate, and initiated the Flying Doctors' Scheme. His administration came to an end on August 30, 1990.
On September 3, 1990, Col Godwin Abbe, who later retired as major-general, became the eighth governor of Rivers State. He served for one year and four months, thus leaving office in January, 1992. Abbe's regime witnessed many milestones in infrastructure development of the state. These landmarks include the magnificent Government House Auditorium, the Green Verge Housing Estate, as well as the Aggrey Road Waterfront Housing Estate. He also initiated the popular Eagle Island Water Scheme, and numerous other infrastructure projects.
After the Gen Ibrahim Badamosi Babangida's junta organised governorship elections across the country, Chief Rufus Ada-George took over as the ninth governor of the state in January, 1992. As the second civilian governor of the state, Ada-George was forced to leave office by the June 12 imbroglio and the Gen Sani Abacha-led coup in December, 1993. He served for a year and 10 months. He is reputed for according priority to road infrastructure and housing development in the state. He opened up the city of Port Harcourt and the adjoining communities in Obio/Akpor Local Government Area through many link roads, including the now Peter Odili Road, Ada-George Road, the NTA-Mgbuoba-Airport Road, and the Okujagu-Woji-Akpajo Road, among others. However, his brief administration had to abandon the roads at different levels of conception and execution. He also embarked on maintenance of existing roads and built some housing estates in the local government headquarters. But the success of the administration was punctuated by the high security challenges it faced owing to numerous communal conflicts and violence across communities in the state.
With Abacha's take over arising from consequential unease and tension following the annulment of the June 12, 1993, presidential election, and disturbing breakdown of law and order in Ogoniland, triggered by the gruesome murder of five prominent leaders of the area by a mob under the Movement for the Survival of Ogoni People (MOSOP) led by environmentalist and playwright, Kenule Beeson Saro-Wiwa, and its youth wing – National Youth Council of Ogoni People (NYCOP), led by Dr Goodluck Diigbo – the military junta deployed no-nonsense Col Dauda Musa Komo on December 9, 1993, to manage a state of emergency, crush the seeming uprising and punish those against Federal Military Government's position in Rivers State. Komo, the tenth governor of the state, ran Rivers State like a garrison command and occupation force, and left office on August 22, 1996, after the execution of Ken Saro-Wiwa and three other activists by hanging on November 9, 1995.
Although Komo's tour of duty was basically to restore peace and stability to the state, which he professionally achieved at the expense of many lives, monumental social dislocations and humanitarian crisis, not just in Ogoni, but also across most other communities, he further embarked on the construction of some roads through direct labour. In fact, he supervised the construction of the Kaduna Street and Rumuola junction flyover projects on Port Harcourt-Aba Expressway. He also initiated the Neighbourhood Water Scheme that resonated across the state, and gave a touch of life to many public healthcare facilities, primary and secondary schools.
Col Musa Shehu took over as the eleventh governor of the state in August 22, 1996. He left office on August 13, 1998. Shehu tried to bring human face and compassion to his administration through confidence building, and most times, policies that tended to appease rather than force compliance. To this end, he reinstated some 143 civil servants unceremoniously sacked by Komo, and worked hard to make labour a friendly partner in governance. He gave priority to rural electrification, completion of road projects and rehabilitation of existing ones, integrated water supply, and also gave facelift to public schools and health institutions. He built the Obi Wali Integrated Cultural Centre on Abonnema Wharf Road. In fact, it was Shehu's administration that renovated the Braithwaite Memorial Hospital, and upgraded the facility with the installation of a modern kidney dialysis machine. He further renamed the Civic Centre Complex as Alfred Diete-Spiff Sports Complex, and pursued with vigour, a deliberate policy to eliminate illegal oil bunkering and adulteration of petroleum products, which had impacted negatively on the socio-economic lives of the people.
Following the mysterious death of Abacha and take over by Abdulsalami Abubakar, Shehu was removed, and Group Captain Sam Ewang was appointed as the twelfth governor of the state in August, 1998, and served for about nine months. Within the short tour of duty as governor, Ewang reduced the school fees charged by public secondary schools, and also paid the West African Examinations Council (WAEC) fees for all senior secondary school students of Rivers origin. Although he had a running battle with civil servants over welfare issues, including their demand for salary raise, Ewang managed the storm, and built 500 detached housing units for government workers in the state. He also struggled, and repurchased, for the government and people of the state, the defunct Pan African Bank corporate headquarters building by Superbod Stores on Azikiwe Road, which was almost sold out to private interests.
With the effective return of democracy and election and swearing-in of Dr Peter Odili on May 29, 1999, as the thirteenth governor of Rivers State, and third civilian to run the state government, a new renaissance in governance and commitment to realising the dreams of the founding fathers of the state was re-enacted. He recorded significant successes in many sectors, from education to health, road, rail, water and air transport, power generation and electricity supply, sports, culture and tourism, road infrastructure development, housing, urban renewal and physical planning, and also gave human face to civil servants' welfare, promoted peace and security, and opened a new chapter in the history book of the state judiciary.
Indeed, Odili built the Omoku, Trans Amadi, Eleme and Afam power stations, and installed the first-ever state-owned power transmission line from Omoku to Trans Amadi Main sub-station in Port Harcourt. He built housing estates for civil servants on Aggrey Road, Creek Road, D-Line, Iriebe, and more than 5,000 low cost housing units across the 23 local government headquarters. In addition, he raised state workers' minimum wage and ensured the payment of Christmas bonus to every government worker. He expanded and rebuilt the state Government House, with a Presidential Lounge, Banquet Hall and Chapel. Odili also procured tractors and harvesters for agricultural cultivation, fire fighting trucks for the state fire service, Rivline buses for road transport, boats for marine transport, helicopters, private jet and air ambulance for air transport operations, and supported rehabilitation of the rail tracks, just as he procured new coaches to enhance rail transport for school students. To further reduce traffic congestion on the roads Odili installed traffic lights at strategic junctions on streets and major roads in Port Harcourt City and its environs.
Apart from building a housing estate for the state lawmakers on Aggrey Road, which was rejected for security reasons, Odili also built about the best House of Assembly complex in Nigeria on Moscow Road, built Obio court complex, resurfaced Station and Azikiwe Roads, Aggrey Road, linked Slaughter on Trans Amadi by road to Woji and Elelenwo, with two bridges, constructed Air Force flyover and Olu Obasanjo Bypass, linking Rukpokwu to Port Harcourt-Aba Road. He also expanded and dualised Ikwere Road from Education Busstop to Rumuokoro and Rumuokoro to Port Harcourt Airport. He further resurfaced Elelenwo and Woji roads, constructed Peter Odili and former Stadium Road (Ken Saro-Wiwa Road), and rehabilitated Wimpy-Iwofe Road, among others. Odili also initiated and commenced construction of the Ogoni-Andoni-Opobo link road (Unity Road), Trans Kalabari Road, Okrika Ring Road, Ada-George Road, Okujagu-Woji-Akpajo Road with two bridges, and the resurfacing and rehabilitation of many others across the state.
The governor gave new impetus to education infrastructure development, with deliberate upgrade to state public primary, secondary and tertiary institutions, including the Federal Government-owned University of Port Harcourt. Odili acquired the Sani Abacha House on Port Harcourt-Aba Road, renamed it Chief Harold Dapa-Biriye House, and handed it over to house the headquarters of the Niger Delta Development Commission (NDDC). With the relocation of NDDC to its permanent headquarters on Eastern Bypass, the state government has placed the building for sale. He also gave a new identity to Dolphin and Sharks football clubs and they roared and won laurels, grabbing the Premier League and Champions Cup titles. During his tenure, the governor invested so much in security and restoration of peace as the state was riddled with communal conflicts, unrest and cult-related violence and killings in many local government areas, including Andoni-Ogoni, Ogoni-Ogu, Ogu-Eleme, Okrika-Eleme, Ogbakiri, Abual/Odua, Ibaa-Obelle, Ikwerre-Okrika, and Abuloma-Amadi-Ama, among others.
After his eight-year tenure, Odili handed over to Sir Celestine Omehia on May 29, 2007, as the fourteenth governor of the state. Omehia governed the state for just five months. Within that period, he made significant impact on the lives of the people, with the initiation of laudable policies and execution of pro-people projects. He initiated and commenced construction of Mile One ultra-modern market, Eliozu flyover, and Eleme Junction Interchange. He also began construction of a shopping mall at GRA Junction, and took it to 80 per cent completion. Omehia further faced the challenge of insecurity, and fought cult-related violence, kidnapping and hostage-taking to a reasonable level. He was the darling of civil servants and gave them hope, but his government was aborted by a Supreme Court judgement on October 26, 2007.
Rt Hon Chibuike Rotimi Amaechi, the fifteenth governor, was sworn-in on October 26, 2007. He governed the state for eight years. A paradigm shift in infrastructure development in all sectors overwhelmed his administration. In the roads sector, Amaechi initiated and constructed some 170 roads, which added more than 800km to the existing 1,000km since 1967. On the roads were 30 bridges. Of these, 10 were new road dualisation projects, which added to existing six since 1967, out of which only two were real dual carriageways. He completed the dualisation of Port Harcourt-Owerri Road from Airport Junction to Omerelu. He expanded the Eleme Junction Interchange and Eliozu flyovers, and completed both. He rebuilt the Air Force-G.U. Ake flyover. He initiated and completed two other flyovers at Sani Abacha/Agip intersection and Obiri Ikwerre. Amaechi also executed five reclamation, shore protection and dredging/canalisation projects.
In the education and health sectors, Amaechi began construction of 350 ICT-based model primary schools and 23 model secondary schools in the 23 LGAs. Some 70per cent of the primary schools were completed, the rest were abandoned, just as only about five of the secondary schools were completed, while the rest were abandoned. In the health sector, Amaechi added 150 primary health centres to the existing 45 since 1967, completed three secondary health facilities, but abandoned projects for two tertiary health institutions. He completed the 933-shop-Mile One market commenced by Omehia, and also started and completed the 1,028-shop Port Harcourt Town Market. He commenced but abandoned both Motor and Electrical Spare Parts markets at Akpajo and Iriebe, respectively.
Under public-private partnership (PPP), Amaechi started the high-brow Rainbow Town Estate, completed the Silverbird Galleria, and Integrated ICT Centre in Port Harcourt. He further added two modern structures to boost infrastructure deficit at the state Judiciary complex, rebuilt the Cultural Centre Complex on Creek Road, and constructed Obi Wali International Conference Centre on G. U. Ake Road, among other projects in different sectors, including sports with Adokiye Amasiemaka Stadium, and mini-sports facilities in Port Harcourt Township. He began a diversification initiative through agriculture revolution, investing hugely in modern farms in various local governments, including cassava processing factory.
Chief Nyesom Wike is the sixteenth governor of the state. He took over reins of power on May 29, 2015. Seven years after assumption of duty, Wike has impacted positively on the infrastructure landscape of the state. He began his tenure by completing virtually all strategic projects initiated by Amaechi, except the monorail.
Wike completed the Trans-Amadi road, Peter Odili-Woji-Akpajo road, Nkpoju-NLNG road, Slaughter-Woji-Elelenwo road, Rumuokurusi-Elimgbu-Eneka-Igwuruta road, Obiri-Ikwerre-Tam David-West-Airport road, Iwofe-Rumuolumeni road, Elioparanwo road, Iloabuchi-Eagle Island link road, Ogoni-Opobo-Andoni road, among many others across almost all the local government areas. He also resurfaced existing but dilapidated roads. He further constructed some new roads, including Saakpenwa-Bori road, and currently working on Trans-Kalabari road as well as Bori-Kono road, among others. He has completed durable internal roads in many communities, including Isiokpo, Elele, Odiokwu, Bori, Eberi, Okehi, Elele-Alimini, Emohua, Ahoada, Omoku, as well as Obio/Akpor and Port Harcourt City, among others. In all, Wike has added hundreds of kilometres of roads to existing ones, most of the roads deliberately dualised in Port Harcourt and Obio/Akpor to open the city to accelerated business opportunities.
Apart from the roads, Wike has added new momentum to the road infrastructure signature in the state by building 12 flyover bridges in Obio/Akpor and Port Harcourt City. Of the 12 flyover bridges, six have been completed, including Oro-Abali, Rebisi, GRA Junction, Rumuola, Okoro-no-Odu, and Rumuogba. Work is ongoing on Orochiri-Worukwo, Nkpolu-Oroworukwo, Elimgbu-Rumuokurusi, Rumuepirikom-Ada-George Road, and the new additions: Rumuokwuta-Ikwerre Road, and Location-Mgbuoba-Ada-George Road flyover bridges. With 12 flyover bridges, Wike is reputed to have constructed the highest number of flyovers in the state, doubling Amaechi's record.
In the health sector, Wike has also set records. He built Mother-And-Child Hospital at Rumuomasi; Rivers State University Teaching Hospital, zonal hospitals at each of the senatorial districts; and rehabilitated general hospitals at the 23 local government headquarters. He has also renovated secondary health facilities inherited from previous administrations. In the education sector, Wike has focused on reconstructing and remodelling abandoned schools in the local government areas to give education a new lease of life, and added new edifices to the facilities at the Rivers State University at Nkpolu. In addition, Wike has constructed new campuses of the Rivers State University at Ahoada, Etche and Emohua. In sports sector, Wike built the Real Madrid Football Academy.
He has constructed official residential quarters for members of the state legislature, and built office complexes for judges of the state and federal high courts, magistrates, Court of Appeal, National Industrial Court, NBA House, as well as residential quarters for state and federal judges, and some staff. This is in addition to the provision of official vehicles to some members of the Judiciary. He is also building the Port Harcourt campus of the Nigerian Law School at Rumueme, as well as the Nigerian Judicial Institute, and state-of-the-art hostels for law students.
By: Nelson Chukwudi
X-Raying Contributions Of Women In Rivers Dev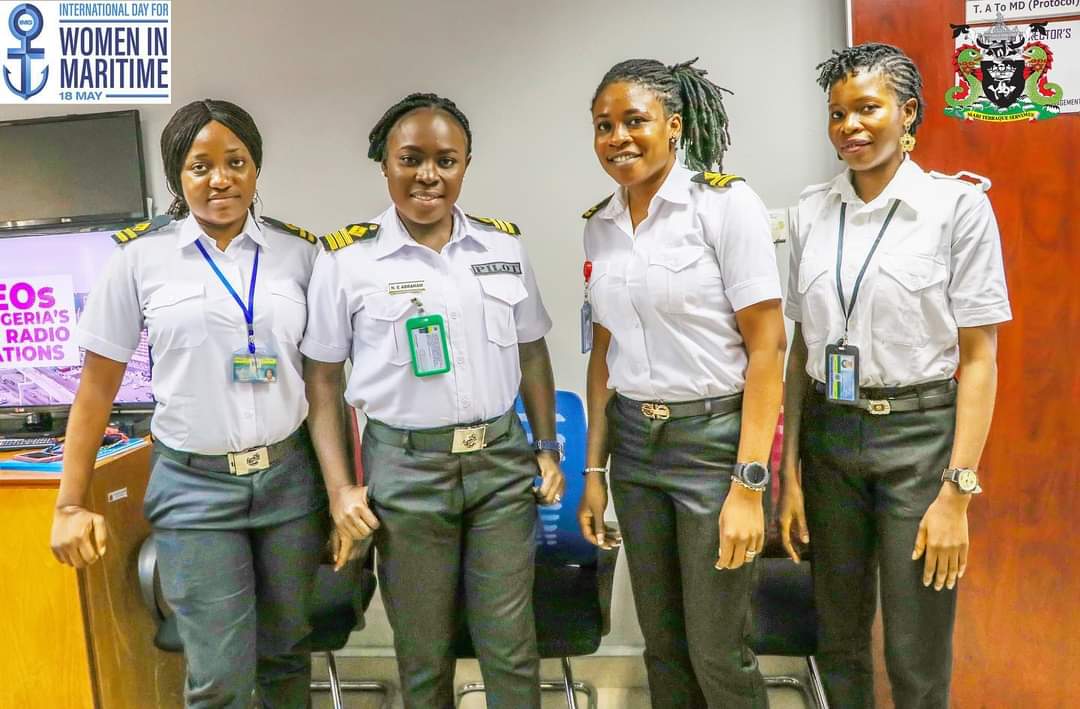 Beijing Conference of 1995 which Nigeria was a participant marked a significant turning point for global agenda for gender equality.
The Beijing Declaration and the Platform for Action adopted unanimously by 189 countries, was an agenda for women's empowerment and considered the key global policy document on gender equality.
Some of the major objectives and actions for the advancement of gender equality among others were- women and poverty, education and training of women, women and health, women and the economy, women in peace and decision – making.
After the Beijing Conference of 1995, where awareness about women emancipation was created, the campaign for empowering them became more pronounced.
In Nigeria, during the military era under former Head of State, Ibrahim Babangida, the wife, Mariam, of blessed memory, championed the cause of women emancipation.
As the First Lady at that time, women began to see the light. Ministry of Women Affairs got the best and from the office of the First Lady, an agency known as Better Life for Rural Women was created.
Government at all levels realised the need to involve women in governance, knowing the roles they can play.
Then, it was 30 percent Affirmative Action.  Finally, when the civilian administration came, under President Olusegun Obasanjo, many women had appointive and elective positions.
Under President Goodluck Ebele Jonathan, the wife, Dame Patience Jonathan, championed the cause of women through the request for 35 percent Affirmative Action.
Contributions made by Mrs. Patience Jonathan, who became the First Lady of Nigeria went a long way to empower women who have done well. She advocated for 35% Affirmative Action for women during her husband's tenure, former President of Nigeria, Dr Goodluck Jonathan.  Since then, women have got more appointive and elective positions especially in Rivers State.
Indeed, as governance continued, various governments in Rivers State heeded to the call of involving more women in the development of the state.
In fact, the current administration of Governor Nyesom Wike is a women-friendly government to the extent that it has a woman as The Deputy Governor. Indeed, Governor Nyesom Wike Ensured that women contested for and elected at least as the vice chairmen of all the local government councels in the state. There are other women who are either elected or appointed to run the affairs of government and they have done well.
As Rivers State marks 55 years of existence, the contributions of women in the development of the state can never be over-emphasised.
Rivers women have made tremendous efforts in contributing in various fields of endeavour and their contributions have led to the rapid growth through politics, sports, education, judiciary, social, economic, medicare, engineering just to mention a few.
Indeed, since the creation of the state, it has not been a male dominated issue, women too have been given the opportunity to play key roles in their own little way.
Today, one cannot talk about women who made impact in the history of the state without mentioning Hon Justice Mary Odili, who served in Rivera State as a magistrate and as Judge.  She also served in the Appeal Court. She rose to the peak of her profession in the Judiciary as a Justice of the Supreme Court (JSC).
Daisy Okocha served as Chief Judge of the state. Since the creation of Rivers State, she was the seventh judge and a woman to serve in that capacity.
Elsie Nwanwuri Thompson was a Judge of the High Court of Rivers State and Deputy Vice President of the International Federation of Women Lawyers (FIDA).  She was the first Nigerian to be elected to the African Court on Human and People's Rights.
The landmark in the educational sector of Rivers State cannot be complete without looking at the contributions of the pioneer Vice Chancellor of Ignatius Ajuru University of Education, Prof. Rosemund  Dieye Green-Osaghogulu (of blessed memory).
Dr Balafama Wilcox served as the Provost of the then College of Arts and Science, now Captain Elechi Amadi Polytechnic.
Politically, Rivers State for the first time got a female Deputy Governor in the person of Dr Ipalibo  Banigo.  This was a huge success recorded by the administration of Governor Nyesom Wike, who is a gender-friendly person.
Earlier in her career in service to the state, she held double positions of Head of Service and Secretary to the State Government (SSG).
In sports, women were not left out as their contributions to the state served as a source of joy.
Miss Ethel Jacks won the African table tennis championship in 1973 and 1975.
Mercy Akide was a two-time African footballer of the year award winner from 2000 to 2002.
Mrs Inyengiyikabo Okumgba won several medals in swimming both at the national and international levels.
Bella Bell-Gam won the good medal in the 1978 All African Games which Algeria hosted as well as other awards.  One can see that Rivers women contributed in sports development which is a unifying factor in the state, national and international.
During the Melford Okilo administration of Old Rivers State, the first female Commissioner, Constance Sarowinyo was appointed to oversee the affairs of higher education and later appointed as commissioner for economic development and planning.
She was a member of the then National Committee on FESTAC'77. She was a consultant on Oil Spillage and Environmental Pollution and a one-time member of the 10th governing council of Rivers State University of Science and Technology (RSUST), now Rivers State University.
Dr Sarowinyo, in pursuance of the development and growth of Rivers State, worked tirelessly to win the Motto/Logo Award of Niger Delta Development Commission (NDDC).
As the frontiers of women were expanding in the growth of Rivers State, Prof Bene Willy Abbey served as the only female commissioner under Group Captain Ernest Adeleye as the Commissioner for Information, Culture and Tourism.
During her time at the helm of affairs the information ministry, the three arms of government media organisations, Rivers State Television (RSTV), Radio Rivers and Rivers State Newspaper Corporation (RSNC) got the best.
She was a pioneer member of the board of National Institute for Pharmaceutical Research and Development (NIPRD). She also served in West Africa Research and Innovation Management Association.
Not just that, Willy Abbey served in the National University Commission, Rivers State Scholarship Board and Independent Corrupt Practices and Other Related Commission (ICPC) from 1997 to 1999.
With their level of intelligence, Miss Syster Jack was the first female to win a beauty contest and became Miss Nigeria in 1980.  She was crowned the Most Beautiful Girl in Nigeria to the pride of Rivers State.
Another was Miss Agbani Darego, who made Rivers proud by winning Miss World Crown in 2011 in the 51st version of the Beauty Pageant which took place in South Africa.  Miss Rivers Golden Jubilee, Charity Ogwutum also proved herself.
As Rivers State continued to grow after its creation, more women were given the opportunity to serve in various capacities.
Ms Medline Ngo Tador was appointed Commissioner for Information and Culture under Captain Sam Ewang.  She also served as Commissioner for Women Affairs and Social Development between 1997 and 1999.
Mrs Julie Wika was appointed Commissioner for Women Affairs and Social Development.
Under Dr Peter Odili's administration as governor of Rivers State, Mrs Tolu Ofili was appointed Commissioner for Women Affairs in 2003 and served as Senior Special Assistant, Special Duties, in charge of social services in 2000.
Another woman who was in that cabinet was Ms Gloria Fiofori.  She served as Commissioner for Women and Youth Affairs.
Her resume became richer as she served as the Director, National Orientation Agency, NOA.
Under that same administration, more women were given opportunity to contribute to the development of Rivers State.  Dr Ngozi Odu was appointed Commissioner for Education.  As an agency that protects the interest of women nationwide, she was the president of National Council of Women Societies, NCWS.
For the first time in the history of Rivers State, a female was appointed Commissioner for Works, which is termed to be a male – dominated ministry.  She is in the person of Okpete Ovai.  She obtained an M.Sc. in Mechanical Engineering.
An erudite scholar and academic, Prof. Mildred Amakiri was appointed Commissioner for Higher Education during Dr Odili's administration.
One of Rivers daughters who served for a long time in the development of Rivers State was Prof Roseline Konya.  She served as chairman, Civil Service Commission during Dr Odili's administration.  One of the impacts she made was reinstating of 200 civil servants whose appointments were erroneously terminated at that time.
She also served as Commissioner for Environment under Governor Nyesom Wike's administration.
Still under Dr Odili's administration, a woman was appointed Attorney-General and Commissioner for Justice.  She is Dame Aleruchi Cookey-Gam. She also served as Secretary to the State Government.  She was appointed the Sole Administrator, Greater Port Harcourt Development Authority.
Dame Alice Lawrence Nemi became Commissioner for Education.
Mrs Joeba West was Commissioner for Women Affairs and Patricia Simeon Hart, for Water Resources, Mrs Emmanuela Izunwa were all female commissioners in Rivers State and their impacts were greatly felt by women.
One time Commissioner for Information and Communication was Mrs Ibim Semenitari and later was appointed Acting Managing Director, Niger Delta Development Commission, NDDC.
In the political history of Rivers State, such name as Betty Apiafi cannot be left out as she was the first female member from Rivers State in the Federal House of Representatives.   She represented Abua-Odual/Ahoada East Federal Constituency at the Green Chambers. At present, she is the senator respresenting Rivers West Senitorial District.
Also elected as the 2nd woman who represented Port Harcourt Federal Constituency in the Green Chambers was Hon. Blessing Nsiegbe and was re-elected a second time.
Talking about Rivers State House of Assembly, the likes of Mrs Anthonia Membere, (blessed memory), Mrs Linda Stewart, Hon. Felicia Tane, Irene Inimgba as well as  Victoria Nyeche, they have made valuable contribution sto their constituencies and remarkable growth of Rivers State in their various endeavours.
Before now, women were appointed caretaker committee chairmen of local government areas of Rivers State.
Currently, under Governor Nyesom Wike's administration, the vice chairmen of the 23 local government areas of Rivers State are women. That shows how important the roles of women in socio-political development are.
Of course, no society, State or nation can develop without women.
Women like Dr Constance Tamuno  was the  first female Registrar. She was acting Registrar of University of Port Harcourt.
In the entertainment arena, Rivers Daughters have played their roles as expected.  When you talk about stars like Ibinabo Fiberesima.  She was the President, Actors Guild of Nigeria, AGN.
Another Actress and Ex-Glo Ambassador, Monalisa Chinda has brought joy to Rivers State by showcasing her talents.
An entertainment guru, Hilda Dokubo must be mentioned as a former Special Adviser on Youth Affairs in Rivers State and must be mentioned when you talk about Rivers women who have excelled in their profession.
An Environmental Human Right Activist, Ann-Kio Briggs, has been championing the course of youths in the state.
There is no doubt that women who have contributed and are still contributing to the growth of the state are all educated.  When a woman does not acquire formal education nowadays, she will not be at the helm of affairs.
Women need to be trained in the areas of Medicine, Engineering, Law etc., so as to represent themselves.For the women to move higher in the future, they need to be assisted financially, in terms of scholarships because some want to acquire formal education but may not have anybody for sponsorship.  Some end up as housewives once they get married.  When they are encouraged to go to school, definitely they will use the knowledge acquired from school to contribute more to their families and society at large.
It is high time women started supporting their fellow women, voting them during elections, if we want more women at the top.
By: Eunice Choko-Kayode
2023: 'Why We Talk About Wike'
Beyond any modicium of doubt, it is crystal clear to everyone that Nigeria is in a desperate search for the person with the right leadership qualities to save her from her present social, political and economic predicament.
In fact, some say the country has never been in such need for a leader with the requisite mix of virtues that could rescue a nation that is faced with existential threats. Many believe that it is this dire reality that has occasioned the deluge of people aspiring to be president in 2023, such as the nation has never experienced in her political history.
As the process of picking out that all important compatriot for the times reaches a cricendo,  and the mixed multitude traverse the length and breadth of the country, presenting themselves to Nigerians (to fly their party flags for now) as the ones with the right answers to the discomfiting questions of the nation, Disciple Peter Abbey told The Tide in an exclusive interview in Port Harcourt why Gov. Nyesom Wike stands out among the lot that are presenting themselves for the arduous task of rescuing the Nigerian sinking ship.
Disciple Abbey who is the chairman of the Peoples Democratic Party, PDP, in Degema Local Government Area until recently, described Gov. Wike as a developer of men and materials; a man of will that is firm and decisive to deal with the nagging security challenges of the nation; and a mabn with tested and proven capacity to transform the country in the ways that Nigerians yearn to see.
"This is why we talk of Wike. We don't talk of Wike because we're partisan", he declared, arguing that given the precarious situation Nigeria finds herself at the moment, the country needs Gov. Wike who possesses the right leadership ingredients required to save her from her cataclysmic slide and return her to the path of peace, stability, growth and development on all fronts of national life.
"Let me come from a personal perspective and then we take it up. Wike afforded me as a young politician, and not just me, many of my colleagues, he has afforded us a voice", he said, adding that Gov Wike as a mentor has maintained an unbroken relationship with his mentes and close associates throughout his political journey while deftly staying clear of situations and circumstances that could compromise his service delivery to the people in the discharge of his mandate as the chief executive of the state.
Disciple Abbey who is also the local government area coordinator of the Grassroots Development Initiative (GDI) for Degema LGA described the number one citizen of Rivers State as one who gets angry like every other human being but does not bear grudges and is not vindictive.
"Wike is not someone that bears a grudge. The Bible says that your anger should not last overnight. So, Wike, by the grace of God, is one that will talk to you but does not put it in his mind. He is not a vindictive person", he said.
Disciple Abbey dismissed insinuations of vindictiveness and highhandedness of a Wike presidency as unfounded allegations aimed at discrediting the high flying presidential hopeful, affirming instead that a Gov Wike leadership of Nigeria will engender inclusiveness, national cohesion and even development of parts of the country.
"He is an all inclusive person, I can tell you that. He affords you a platform to air your views, your mind, but he is firm and he is a developer.
"I'm telling you that with Wike as president, the refineries will work. He is not someone that delegates and goes to watch you from the sidelines. He will delegate and he follows up", he said.
The LGA PDP boss noted that Gov Wike's capacity to transform Nigeria can be seen in the way he has transformed Rivers State through the delivery of transformational projects of mass appeal to the delight of the people of the state.
He said it was significant that the governor is maintaining a dedicated commitment to keeping his promise to complete all projects started by his administration, intoning that Nigerians can trust him (Wike) to keep every promise he makes to them, just as he has faithfully delivered, and even exceeded expectations, on all the electioneering promises he made to Rivers people. So, Wike, as the president, has the capacity to transform Nigeria".
According to Disciple Abbey, Gov Wike's success story in the security sector in Rivers State stands him out as one who has the winning formula against all the traumatic incidences of terrorism, insurgency and sundry security challenges that are threatening to bring Nigeria to her knees.
He said, " For some years now I have not heard a gun shot apart from ceremonial gun salute. Go to my community in the riverine, very peaceful.
"I was telling someone the other day that now when you're walking on the road, there is no more 'die it' as you will hear before. You know how it used to be when you see the boys".
He said that even though security infractions may still be heard once in a while in the state because some people can't just do without commiting crime, the sectoral indices indicate that Gov Wike has made Rivers State a much safer and more secure place to live and do business in than when he took over as the helmsman.
"So, security wise, when he tells you he will handle the security situation in the country, I don't doubt him. He will take the fight to them. Wike is a man of will. And we need people like him who will not be overcrowded by political cronies.
"What Wike does not do is that, no matter how close to him you are, or you felt you supported him, you cannot mortgage the people's will where he is. You say 'ah, I supported you, so this project don't do, give me the money to eat'. No, Wike is not that kind of person", he said.
By: Opaka Dokubo
Children As An Elixir For Future Development 
Children are young human beings below the age of puberty or below the legal age of majority. They are also refered to as minors.
According  to the United Nations International Children's  Education Fund (UNICEF), children  refer to human beings below the age of eighteen years unless under the law applicable to the child.
In the United Kingdom, in the context of child support, children are refered to as persons under 16 of age or young persons aged between 16 and 20 who are receiving full-time education (which is not advanced education).
Development is the growth or formation of something or the processing of developing or being developed. Proper development of children in any society is the solution to a brighter future. The children of today are the future leaders of tomorrow. They are the society's future and tomorrow's citizens. This means that the future of every country depends on the children who will be adults in the future.
Development consists of progressive, coherent and orderly changes. These changes have a definite direction. Development  occurs through two main processes, learning and maturation, Development also helps in reduction in poverty, illiteracy, crime rate and other societal vices.
For proper development of children round the world, the United Nations General  Assembly in 1959 adopted the Declaration of the Rights of the Child which defines Children's rights to protection, education and healthcare.
These rights are important agreement by countries who have promised to protect Children's rights. Nigeria is one of them.
According to research, children learn at birth and they develop and learn at a rapid pace in their early years. This provides a critical foundation for life long progress and the adults who provide for the care and the education  of young children bear a great responsibility for their health, development and learning.
Education as part of development is a powerful agent of change. It improves health, livelihoods and contributes to social stability and drives long time growth. It also provides a foundation for development by helping children become better citizens and shows the difference between good and bad. This helps to shape a better society to live in by knowing and respecting rights, laws and regulations. It also helps children and young people to achieve their learning goals and maximise their human potential.
Education can lead to more accurate health beliefs and knowledge thereby having better lifestyle choices, better skills, literacy effective habits and may improve cognitive ability habits, that is brain based skills.
Career development is one of the long developments in the life span experienced by individuals to self actualisation. It is an important key in the lives of children in helping them through the process of thinking and planning for their career as future leaders.
Children should be provided with pratical support inorder to help them identify and explore opportunities in career and subject option they are likely to enjoy. These are vital ways to apply that can help children gain confidence in their ability to succeed in life .
However,starting early gives children the chance to understand  their strength, likes and the corresponding career options that are available before they narrow down their choices. According to Paul Hartung, "factors central to live design such as career exploration, career awareness , occupational aspirations and expectation, vocational interests and career adaptability begin during the childhood years."
Another aspect of future development is through  the acquisition of leadership skills by children. These skills allow children to have control of their lives and the ability to make things happen. Leadership instills confidence and helps children solve problems creatively, work in a team and work collaboratively with others. Leadership also gives children many opportunities to develop responsibility. It is key to supporting and sustaining quality in early childhood.
Meanwhile,  researchers have suggested that children who receive consistent support and care are more likely to develop a secure attachment style which may continue to influence their social relationship throughout life, while those who recieve less reliable care or nothing at all may develop an anti-valent, avoidant or disorganised lifestyle leading to drug abuse, alcoholism, cultism and others.
To position children globally for better life, the United Nations Sustainable Development Group in 2022 during the World International Day of Education celebration renewed their engagement to transform education and build a better future for children in line with the promises of the Sustainable Development Goals  (SDGs).
They established the fact that the key to a better future for children in any country lies in quality education. Schools must look beyond the confines of the classroom and adopt a blended approach that supports children and adolescents to face-to- face settings in community centres, to turn the tide and enable a better future for children.
The group suggested other pratical recommendations which include the boosting of digital skills which are crucial in the 21st century for learners to be able to navigate an increase in digital world. They also noted that school meal programmes must be provided to access a healthy nutrition for children.
In 2015 ,UNICEF noted that  countries all over the world agreed on SDGs , on the future of children, yet years later, only few countries have recorded much progress towards achieving them. The commision presents the case for placing children aged 0-18 years at the centre of SDGs.
They maintained that governments must harness coalitions across sectors to overcome ecological and commercial pressures to ensure children receive their rights and entitlements  now and liveable planet in years to come.
They stated that many children go hungry or are in conditions of absolute poverty. Also, millions of children grow up scared of war, kidnapping or insecurity, and are excluded from receiving the most basic health, educational and developmental services.
Here in Nigeria, the federal government  in order to boost children development signed into law the Child Rights Act. The Child Rights Act was enacted to domesticate the Convention on the Rights of the Child. The children's Rights Act of 2003 expands the human rights bestowed to citizens in Nigeria's 1999 Constitution to children. So far, since it's enactment, some states had replicated the Act. Rivers State is one of the states that the Act  has been enacted.
On January 3, 2010, the Rivers State Child Rights Act 2009 was signed into law in recongnition of children, restore their confidence and self esteem as well as improve their status. Basically, the law provides for care and protection.
The Nigerian government has also set aside a day, May 27 every year to celebrate Nigerian children aimed at drawing attention to their needs,to uphold with particular  attention to the rights of special protection and care afforded to minors,including their rights as human identity as well as the basic needs for food, state-paid education and health care.
However, inspite of efforts of Nigerian government, children are asking government for good security and health care system among others.
Speaking with The Tide in different interviews with pupils namely-Elenwa Diamond Victor-Army Children School, PH; Olojede Ferami-Graceville Christian School, Jos, Plateau State and Ezue Precious-Graceville Christian School, Jos, Plateau State.
Also,students namely-Balafama Precious Tamunobebie-Ibiyeomie-Community Secondary School, Kalio-Ama,R/S;Oberenibia Lolia-Community Secondary School, Kalio -Ama,R/S.; Wisdom God'swork-Community Secondary School, Kalio-Ama,R/S and Beulah Amagala-Potters Touch High School, Bayelsa State.
As future leaders of tomorrow, they intend to lead by presenting themselves as worthy examples and models, obey instructions and laws of the land. Maintain well trained military personnel for security of lives and properties. Ensure free and basic educational system for all children and the masses. Improve the value of the naira. Eradicate corruption especially during elections. Unite the different tribes and religions in the country for peaceful co-existence. Ensure that Nigerians patronise made-in-Nigeria goods. Ensure fixing electricity problems. Employ youth and ensure that childrens rights are not violated. Build better schools that are affordable to the poor. Be a voice for the less-privileged and fight for their justice.
As children presently, they want to be in a peaceful country where everyone is treated fairly. Citizens are given opportunities to explore talents. A country that can rank with other developed countries. Good roads and schools for all children. Everyone should be treated equally whether rich or poor. Good and eligible leaders who can care about the feelings of the people and can also pilot the affairs of the country.
Finally, in the spirit of the celebration, they advised other children to always  obey their elders, concentrate on their studies because they are the future leaders of the country and not to be distracted by negative lifestyles. Be contented, hold on to their dreams and fulfil their passion in life.
By: Ibinabo Ogolo