Averting Looming Strike In Aviation Sector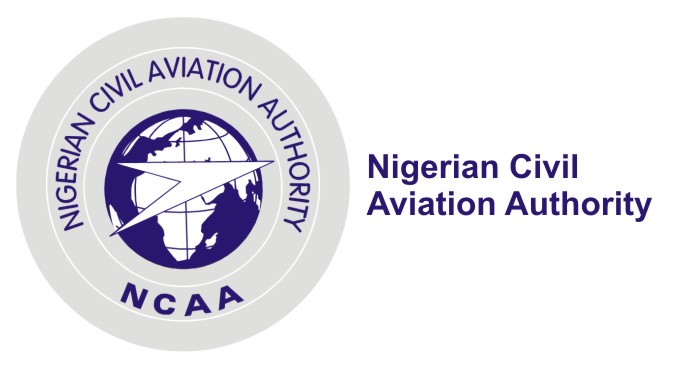 Airlines operating in Nigeria, under the auspices of Airline Operators of Nigeria (AON) had recently
disclosed plans to close down operations over the high cost of aviation fuel. The group revealed this in a statement issued lately, claiming that aviation fuel, also known as JetA1, had attained an all-time high of N700 per litre and informed travellers to use roads to avoid being deserted at airports.
"It is with a great sense of responsibility and patriotism that the Airline Operators of Nigeria (AON) have carried on deploying and subsidising their services to our highly esteemed Nigerian flying public in the last four months despite the steady and astronomical hike in the price of JetA1 and other operating costs. Over time, aviation fuel price (JetA1) has risen from N190 per litre to N700 currently. No airline in the world can absorb this kind of sudden shock from such an astronomical rise over a short period.
"While aviation fuel worldwide is said to cost about 40 per cent of an airline's operating cost globally, the present hike has shut up Nigeria's operating cost to about 95 per cent. In the face of this, airlines have engaged the Federal Government, the National Assembly, NNPC and oil marketers with a view to bringing the cost of JetA1 down, which has currently made the unit cost per seat for a one-hour flight in Nigeria today to an average of N120,000.
"To this end, therefore, the Airline Operators of Nigeria (AON) hereby wishes to regrettably inform the public that member airlines will discontinue operations nationwide with effect from Monday, May 9, 2022, until further notice. AON uses this medium to humbly state that we regret any inconveniences this very difficult decision might cause and appeal to travellers to kindly reconsider their travel itinerary and make alternative arrangements," the statement read.
Recurring aviation fuel crisis in the country is disquieting. While the Federal Government should promptly take far-reaching decisions to rest the matter permanently, it is gratifying that AON has acceded to requests to withdraw the action temporarily to allow for a fresh round of dialogue with the government to reach an amicable solution. Any strike in the sector will inflict more pain on our already distressed economy.
Furthermore, we are concerned about the difficulties being faced by the airline operators in procuring aviation fuel, resulting in spiralling costs in air transportation. It must be acknowledged that the airline operators are in the business to make profits. They service the very critical sector that is not only the preferred mode of transport for most Nigerians, but also the main international gateway to the nation.
We salute the patriotism of AON and conclude that members of the association are indeed patriots who have kept on bearing the brunt of an unfavourable oil market. The government has to reciprocate by ensuring that foreign airlines operating in Nigeria are provided with logistics and services for their operations without disruption. The authorities should step in and be devoted to the constant expansion of the aviation industry, where airlines and other service providers operate in a competitive environment.
The Federal Government, the National Assembly, the Nigeria National Petroleum Company (NNPC) Limited and oil marketers should work towards bringing the cost of JetA1 down, that has currently raised the unit cost per seat for a one-hour flight in Nigeria today to an average of N120, 000. This cost is exorbitant and cannot be fully passed on to passengers, already experiencing numerous difficulties. The rate is unsustainable; the airlines cannot absorb the pressure.
Nigerians do not wish for more industrial actions. Hence, the demand of the workers should be looked into for peace to reign in the sector. Striking has become essential for unions and workers dissatisfied with labour conditions. Already, members of the Academic Staff Union of Universities (ASUU) have been on a nationwide strike. Other unions in our higher institutions are restive. If care is not taken, ASUU could be joined by workers in the aviation industry. This may be unhealthy.
The Minister of Aviation, Hadi Sirika, implored the aviation unions for time to explore means of resolving the challenge. He, however, noted that, unfortunately, aviation fuel supply was not within the purview of the Ministry and so the much he could do in the circumstances was to engage with agencies, institutions and individuals in a position to provide succour to the airlines. Sirika must not renege on his promise.
Oil marketers, under the aegis of the Major Oil Marketers Association of Nigeria (MOMAN), had attributed the recent surge in Automotive Gas Oil (AGO), otherwise known as diesel and JetA1 (aviation fuel) to the difficulty in accessing foreign exchange and the ongoing war between Russia and Ukraine. Executive Secretary of MOMAN, Clement Isong, said the war in Ukraine had caused an increase in global crude oil prices and all its derivatives, including diesel and aviation fuel.
Again, some experts have explained that the continuous importation of aviation fuel coupled with the inability of airline operators to have easy access to foreign exchange and airport taxes, among others, have been attributed to the costly price of the product in Nigeria. Other reasons include handling equipment like refuellers, hydrant dispensers/servicers and filtration systems.
For a country that is the largest oil producer in Africa and 7th globally, this is distasteful and scandalous. It may not be improper to know why the nation exports crude oil and gets only premium motor spirit (PMS) in return. What happens to the other derivatives from crude oil, like aviation fuel and the like? This brings to the fore the contentions on the state of our refineries and the need to decide on them.
If our refineries were working, the war between Russia and Ukraine would not serve as a reason for the unavailability of aviation fuel in the country. Just as there are modular refineries for PMS, similar ones should be established for aviation fuel to meet the ever-increasing demand for local consumption. Easy access to forex, especially for aviation fuel importers, which is one of the major reasons for the hike, is imperative.
Lessons From CJN's Resignation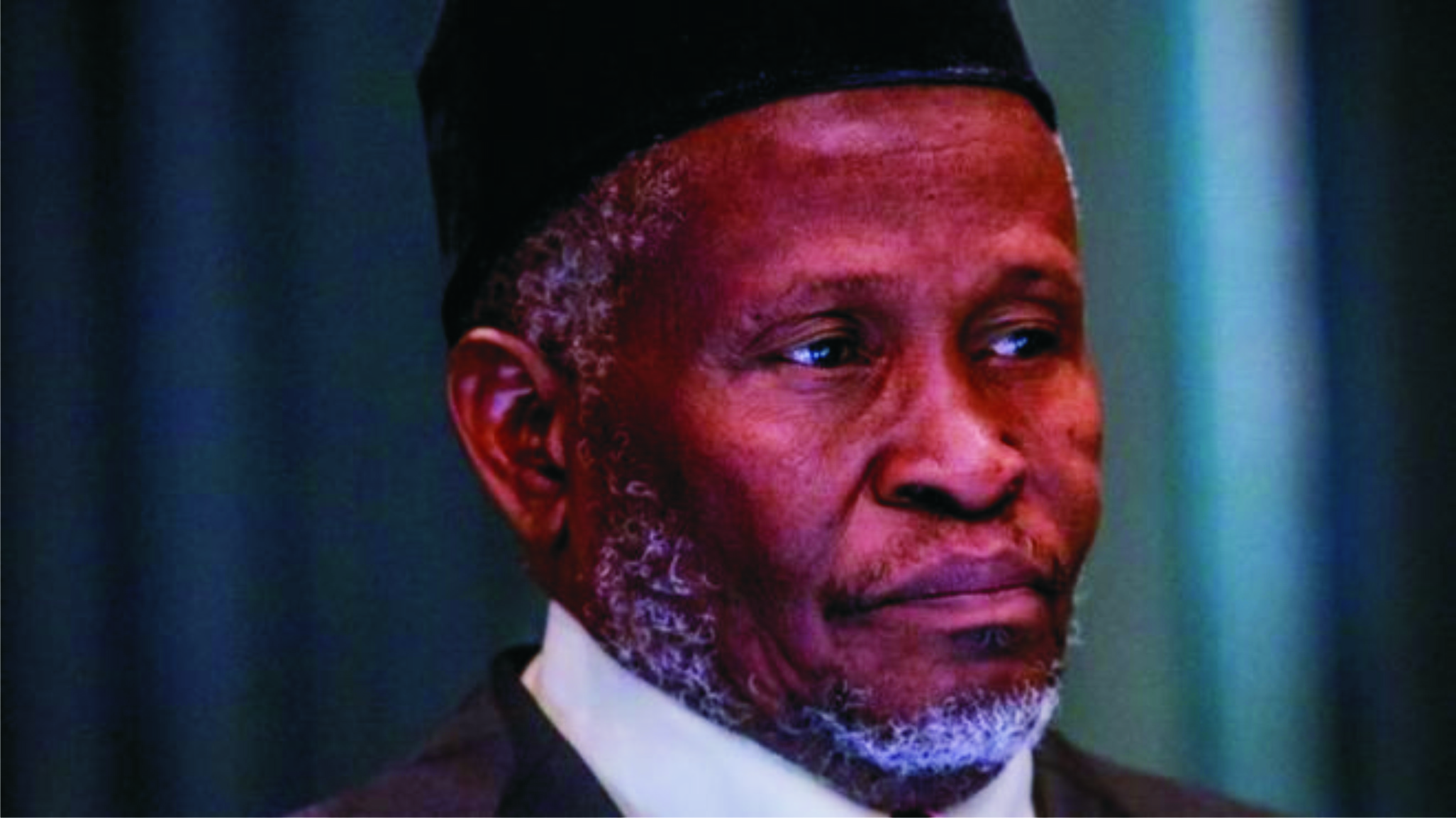 On June 27, 2022, news broke that the number one judicial officer and 16th Chief Justice of Nigeria
(CJN), Justice Ibrahim Tanko Muhammad, had resigned his position, citing ill-health. Expectedly, the information, indeed, came as a shock to many stakeholders including top lawyers, politicians, and technocrats. Although health challenges are natural phenomena, many doubted if ill-health was the principal ground for his decision.
Following Muhammad's resignation, President Muhammadu Buhari swore in Justice Olukayode Ariwoola, the second in the Supreme Court ranking, as the acting CJN. Indications that all was not well emerged with the absence of the ex-CJN who was billed to speak at the opening programme of the training on alternative dispute resolution for judges at the National Judicial Institute (NJI) in Abuja. Muhammad failed to appear at the function without prior notice and did not send a representative either.
Assuming office as CJN under controversial circumstances, Muhammad stepped down in an even more contentious manner. He became a Justice of the Supreme Court in 2007, from the Court of Appeal where he served for 13 years, and became the Chief Justice of Nigeria, first in an acting capacity on January 25, 2019, and then substantively on July 24, 2019. He succeeded Justice Walter Samuel Nkanu Onnoghen whose departure from the apex court is probably the most questionable ever in the history of the nation.
It would be recalled that less than two weeks before his historic resignation, 14 Justices of the Supreme Court confronted former Chief Justice Muhammad over his style of administration which they claimed disregarded their welfare. The development was, however, the culmination of a simmering crisis that had been on since last year, and the apex court Justices, after being pushed to the wall with no solution in sight, decided to write a formal memo to the ex-CJN.
In the internal memo jointly signed by the 14 protesting justices of the court, they complained of non-replacement of poor vehicles, accommodation problems, lack of drugs at the Supreme Court Clinic, epileptic electricity supply to the Supreme Court premises, increase in electricity tariff, no increase in the allowances for diesel, lack of internet services to residences and chambers and poor take-home pay that could no longer take them halfway, among others.
Many Nigerians, to say the least, were scandalised when the memo hit the media. They could not believe that the nation's temple of Justice could be desecrated and tainted with allegations of maladministration with a tinge of corruption allegations. However, the nation was not kept in suspense for long as the CJN, through his media aide, Ahuraka Yusuf Isah, gave a response to the memo from the Justices. The CJN said he had managed the resources at the disposal of the apex court judiciously and that there was nothing to hide.
But the point had been made in some quarters that perhaps Justice Muhammad was pushed out of the door, and not for health reasons, because his brother Justices, who had lost confidence in him, were beginning to show signs of anger and restlessness. They even threatened to stop sitting. Imagine Justices of the Supreme Court of Nigeria going on strike!
Regardless, Tanko deserves commendation for voluntarily quitting his office following his inability to continue. After all, what has been reported is simple: he resigned on health grounds. Ordinarily, that should be enough. The job of a Supreme Court justice requires that he should be compos mentis and enjoy the agility of the highest order to lead a nationwide body of judges, provide leadership at the Bar and the Bench and simultaneously run the activities of the apex court of the land.
Muhammad's resignation is a positive development. It is rare in this part of the world to see someone resign honourably and voluntarily from an exalted position. Clearly, he acted for the overall benefit of Nigeria's judiciary and the nation at large, since he could no longer continue in office. Muhammad knew that his ill health was interfering with his job and he might not easily cope going forward. Nigerians must learn the lesson of putting safety and health first before any other considerations.
For the high office of the embattled former CJN, events of the last few months will unsettle anybody who has integrity, regardless of what might have happened. So, he has, by disengaging, in a way, rescued the total image of that institution. It shows that for people of honour, whenever their integrity is challenged or questioned, they will do what is right and put the institution above their interest. We hope other public officers of high standing like the ex-CJN in other arms of government, when the occasion calls for it, will have the respect for due process and institutional integrity.
Regrettably, however, the latest developments in the Supreme Court call for sober reflection and a need for an investigation into the situation is not improper. The allegations against the retired Chief Justice should be investigated to promote the administration of justice. The NJC, the Body of Benchers, and the anti-graft agencies should commence their separate duties. If found culpable in the end, he should be sanctioned. This is necessary to serve as a deterrent to others.
The crisis brewing between the former CJN and his colleagues is not only an embarrassment to the entire judiciary, but also a disgrace to Nigeria. The watershed at the nation's apex court confirms that the general arbiter who, for decades remained the last hope of ordinary Nigerians, has turned against itself. If anything, it seeks to erode public confidence in this all-important arm of government. In other climes where conscience matters, this would be an additional reason for Muhammad to have left office, especially since his colleagues had lost confidence in him.
To restore the almost-lost public trust, the judiciary, especially judges at all levels of the system, must put their act together and redeem the dented image of this structure of government. The third arm of government should look inward and provide the moral rectitude for the other two arms – the Executive and the Legislature. It is time for Nigerian judges to be exemplary in character to command moral authority over citizens. Whatever it is, there is still some unfinished business around and about Muhammad's resignation.
Checking Rising Child Defilement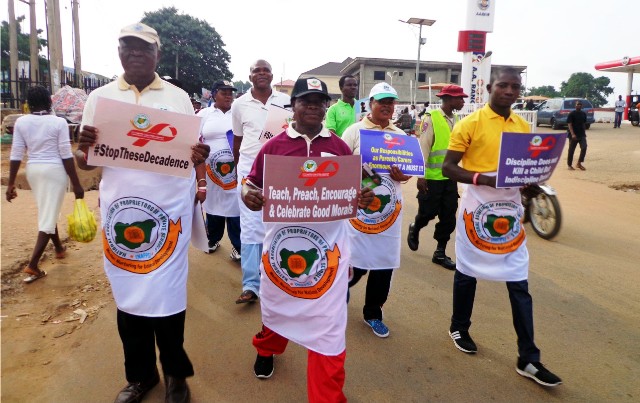 A day hardly passes by without unpleasant news of child defilement, particularly against the girl-child
in Nigeria. Child desecration has assumed startling heights that deserve vigilance by the government. Child sexual abuse is an offence under several sections of Chapter 21 of the Criminal Code. These psychopaths deserve swift and severe retribution. There should be tougher penalties exacted on paedophiles and their enablers. The authorities must carry out inflexible laws to stamp out this evil.
The United Nations Children' Fund (UNICEF) revealed in 2015 that one in four girls and one in 10 boys in Nigeria had encountered sexual violence before the age of 18. According to a survey by Positive Action for Treatment Access, over 31.4 per cent of girls said that their first sexual experience had been rape or forced sex of some kind. The Centre for Environment, Human Rights and Development recounted that 1,200 girls had been raped in 2012 in Rivers State.
Children are considered to be a source of enormous exhilaration to their families and future leaders of the nation, but many of these children remain victims of different forms of abuse, violence, and exploitation. Section 218 of the Criminal Code Act defines child defilement as the unlawful carnal knowledge of a girl under the age of 13 while the culprit that immerses in the act is guilty of a felony and liable to life imprisonment.
Defilement is traumatic and often associated with psycho-social problems in children. Defiled children, more often than not, have negative outcomes in terms of poor academic performance, low self-esteem, depression, and poor social relationships. They show cruelty to animals, have attention deficit, hyperactivity disorders, and teenage pregnancy, among others.
Some identified causes of defilement include carelessness of parents, improper dressing, drug abuse, absence of sex education, lack of cordial relationship between parents and children, inability to exercise self-control, and promiscuous lifestyles by parents. At times, offenders are found to engage in the dastardly behaviour for ritual purposes because they have got themselves involved in what they should not.
The culprits are usually the same – teachers, uncles, parents, clerics, neighbours and drivers. These are protectors who become predators. This is sheer wickedness! The 2014 UNICEF National Survey on Violence Against Children said one in four girls, and one in 10 boys, had also experienced sexual violence. The report added that more than 70 per cent of the victims experienced the violence repeatedly.
Regrettably, 60 per cent of child abuse cases are never made public. This allows a vast number of child abusers to go unpunished. Beyond the physical damage, studies have shown that sexually abused children develop psychosocial challenges. Some become sex addicts due to this premature exposure, while others turn to prostitution as they lose their sense of self-worth and self-dignity. Early signs include a drop in academic performance, depression and suicidal thoughts, say experts.
This crime is a global phenomenon, attracting diverse counter-measures by governments. Consequently, Nigeria's federal and state governments need to step up measures as it has reached near-epidemic proportions in the country. Every other segment of the society, formal and informal, must join the crusade. Parents and guardians must take personal responsibility for the safety and security of their children and wards.
Regular medical check-ups can assist uncover evidence of defilement. Parents must fight frivolous and salacious compliments on their children by randy caregivers and neighbours passed off as jokes. Where a case of abuse is established, they must never consent to secret pacts and settlements. These embolden paedophiles to source more victims. Faith-based organisations, community leaders and traditional rulers should leverage their leadership positions for constant sensitisation against the plague.
Legal experts observe that there are certain provisions in the laws that are both adequate and inadequate and that one of the limiting factors associated with the criminal and penal codes is that they cover rape in general and not defilement. They say there are other things about child defilement that are not captured by the Act. Such include limitation of time at bringing up criminal allegations and charges against suspected persons in the court. The criminal code makes provision for only two months as its limitation period. This statute-barred barrier should be tackled.
What it takes to curb child defilement is a combination of strategies and efforts by everyone in society. In specific terms, people must desist from engaging in vicious acts such as going into rituals. They should be governed strictly by godly living. Victims of defilement should be spirited enough to report their unpleasant experiences to relevant governmental and non-governmental bodies for rehabilitation. They should expose perpetrators.
Parents should be intimate and more sensitive to their children's needs. They should also instruct their children on sex education and scrutinise what they watch in the media and on the internet to be free from pornography and dangerous elements. Adults should have self-control, while parents have to avoid living promiscuous lifestyles that could influence their children negatively. Available laws and legislation need to be strengthened.
Publicly naming and shaming convicts will serve as a deterrent. Every state should have a regularly updated sex offenders list. Public advocacy groups should step up their activities. Paedophiles must be ostracised and made to face the full wrath of the law. Again, all states should domesticate the Child's Rights Act and make its implementation easy, while the tie-ups militating against the smooth prosecution of cases in law courts should be discarded to successfully fight the menace in the country.
That INEC's Move To Protect Electoral Materials 
The Independent National Electoral Commission (INEC) lately declared that it would no longer reserve sensitive electoral materials in the Central Bank of Nigeria (CBN). The commission's chairman, Professor Mahmoud Yakubu, announced this at a symposium tagged, "The Electorate: A Conversation on Elections in Nigeria," held at the Musa Yar'Adua Centre, Abuja. He said the decision would take effect with the just-concluded Ekiti State governorship election.
Sensitive materials stored with the CBN before elections include ballot papers, results sheets, and a braille ballot guide for visually impaired persons, among others. This development is strongly believed to have arisen from the controversy encompassing the interest of the CBN governor, Godwin Emefiele, to contest the 2023 presidential election under the ruling All Progressives Congress (APC).
"We are not going to use the CBN for Ekiti elections. The materials will be moved from our headquarters in Abuja to the airport and then to our state office," Yakubu said at the event. "We are experimenting better ways in which we can secure the processes, so it is not necessarily related to what is happening in the Central Bank. Our intention is to always improve and take complete ownership of the process," he stated.
Recall that Emefiele had reportedly purchased the N100 million nomination and expression of interest forms for the presidential ticket of the APC. His action was the culmination of several months of overt and subterranean marketing of his candidature, even while retaining his strategic CBN position. Many Nigerians considered the move unconscionable and inimical to the country's interest to entangle the apex bank in partisan politics. That led to widespread calls for his resignation.
Emefiele attributed the payment of the N100 million presidential nomination form to a group of farmers lobbying him to run for the highest office. Documents filed before the Abuja Division of the Federal High Court by his lawyers, Mike Ozekhome Chambers, showed the CBN chief had been actively seeking to be president. This generated grave concerns about the sanctity of election materials being stockpiled at CBN's facilities across the country.
Public suspicion of the CBN governor's presidential ambition heightened when posters, billboards, and inscriptions on vehicles and business premises, promoting his candidacy appeared in cities across the country. In response to justifiable complaints that a sitting CBN governor should never, or even appear to have a partisan political affiliation, Emefiele had occasionally issued lame, unconvincing rebuttals. He did not exhibit the expected vigour necessary to shut down the "amorphous" campaigners.
The CBN Act expressly protects the bank and its governor from political influence, granting it considerable autonomy, including protection from arbitrary removal. But by being linked with any party, its vaunted independence is compromised, and its reputation takes a further battering. Citing the CBN Act, Chidi Odinkalu, a law professor, said the CBN governor is legally precluded from political activities and is required to give three months' notice of resignation if he seeks to engage in political activities. Besides, the law expressly bars serving civil servants from politics without resignation.
INEC deserves commendation for its bold stride to relocate  election materials from the CBN, currently headed by a consummate politician. There is no how those sensitive documents would not have been jeopardised if left in the hands of Emefiele who is now a full-blown political player. Moreover, ballot papers and biometric equipment are among materials considered sensitive and highly sought by criminals seeking to influence elections at different levels.
If a document or sensitive electoral material is in the custody of someone and the person is politically partisan, it speaks volumes. Even if such a one is righteous, has integrity, and is strict when it comes to keeping the materials, it still paints the picture of a tainted process. Surprisingly, sensitive election materials were always kept in CBN offices nationwide by INEC, unknown to Nigerians that Emefiele as governor of the apex bank had been a politician all his life.
Having divulged his initial intention to be elected president in February 2023, and exposing himself as a prejudiced political operative of the APC, the CBN governor should be kept under intense public scrutiny. Sadly, President Muhammadu Buhari has constantly rebuffed calls demanding Mr Emefiele's resignation to avert further damage to the bank's reputation as the country's preeminent financial sector regulator. Experts said Emefiele's ambition to be president has thrown the country into uncharted traits, as no incumbent CBN governor has ever sought partisan political office.
Voter apathy is blamed largely on a lack of trust in the electoral system and the calibre of people it produces as leaders. Therefore, bringing back the trust of the people is one of the key challenges before the commission. One way to ensure confidence in the system is to safeguard all the sensitive election materials. Building INEC to become an institution impervious to outside influence, including from the executive, should be fast-tracked. INEC must not only become an impartial institution but it must also be seen to be so.
The commission must take full control of the entire electoral process, leaving no aspect of it to any other institution to manage. A free and fair election does not only begin and end with voting, it also includes the storage, security, movement, and handling of sensitive election apparatus. The electoral body must understand that it has a gigantic responsibility to guarantee the safety and security of sensitive voting paraphernalia by collaborating with security agencies to prevent electoral fraud.