Coping With Pregnancy In Married Young Woman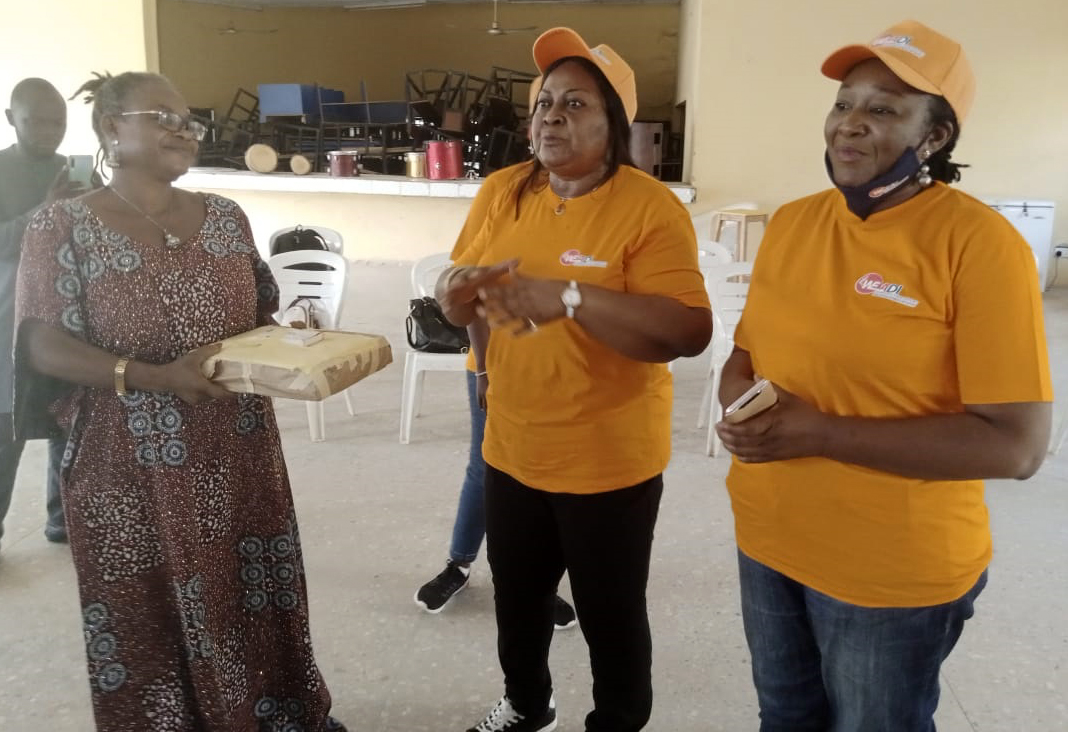 After marriage ceremonies, healthy couples pray for babies to come as they are referred to be fruits of marriage. Children also are source of joy to families. Although it is not a war zone when children do not come after marriages.
Young mothers need to adequately understand the various stages in pregnancy and how to go through the stages with minimum anxiety to be able to give birth to healthy babies.
They also need to know how to take proper care of the babies when they are born.
Pregnancy starts when conception occurs. Every pregnancy comes with its peculiarities. When pregnancy occurs, the woman notices many changes in her body.
As a young woman, the monthly period ceases, while breasts become full, firm and nipples become large and darker.
There is a likelihood of experience nausea or morning sickness lie, early discomfort, frequent pouring of saliva and sometimes vomiting. The woman also experiences sleeping excessively in the morning. Loss of appetite sometimes comes up when a woman becomes pregnant.
When a woman becomes pregnant as it is confirmed by a gynecologist, it is necessary that she attends antenatal care in a hospital. It is also known as prenatal care, which is given to the pregnant woman and the unborn child.
Experts say the importance of this is to ensure that the pregnant woman and the unborn child receive proper medical care to prepare them for safe delivery.
During the antenatal care period, the pregnant woman is made to undergo certain tests such as urine and blood, blood pressure and weight check, abdominal examination and pelvic assessment.
The advantages of antenatal care cannot be over emphasized as the mother-to-be is given all necessary medical treatments required for her safety of the unborn baby.
During antenatal care, complications are detected early and remedies are provided.
Maternity personnel like the midwives and staff nurses give adequate training on what to expect during delivery especially by young women who may be new to it.
The kinds of food to be consumed by the expectant mothers are normally identified, even the types of cloths to put on.
The kind of clothes a pregnant woman puts on also matters. \it is good to avoid all those tight jeans trousers around the waist. Maintaining good hygiene becomes necessary so that both the mother and the child will be free from diseases.
When a woman is delivered of a newborn, medical experts advise that she attends postnatal care, that is the care that the mother and her baby attends for medical check-up for six weeks.
Pregnancy is associated with some common problems. Constipation in which defecation is not frequent and sometimes passing of faces is hard. The problem is increased by the pressure on the lower abdominal region caused by enlarged uterus.
Heartburn is another problem associated with pregnancy. It is the passage of small amount of stomach contents into the lower part of the digestive tract. It is caused by enlarging uterus pressing against the stomach.
Some pregnant women experience leg cramps at night. It is experienced more at the late stage of the pregnancy.
Nausea and vomiting are the commonest which a lot of women suffer during pregnancy.
In some women, it stops after about three months. Weight gain comes up for some. But expert's advice for regular weight check-up so that it doesn't become excessive.
Some items needed for the care of new born: toiletries for mother and child, feeding tools if need be, spoons and cups, sanitary towel for mother.
Mother's brassiere, night wears, bedspread for both mother and child.
The baby needs things such as vest, pars of socks, sweater, cap, napkin and diaper.
During the postnatal care, doctors examine the nursing mother to ensure that she is okay.
Such things as her weight, urine, blood pressure and blood haemegblobin are checked. There have been cases here after delivery, some mothers experience swollen legs. The baby alongside the mother is also examined.
By: Eunice Choko-Kayode with agency report
NGO Urges Edo Women To Mitigate GBV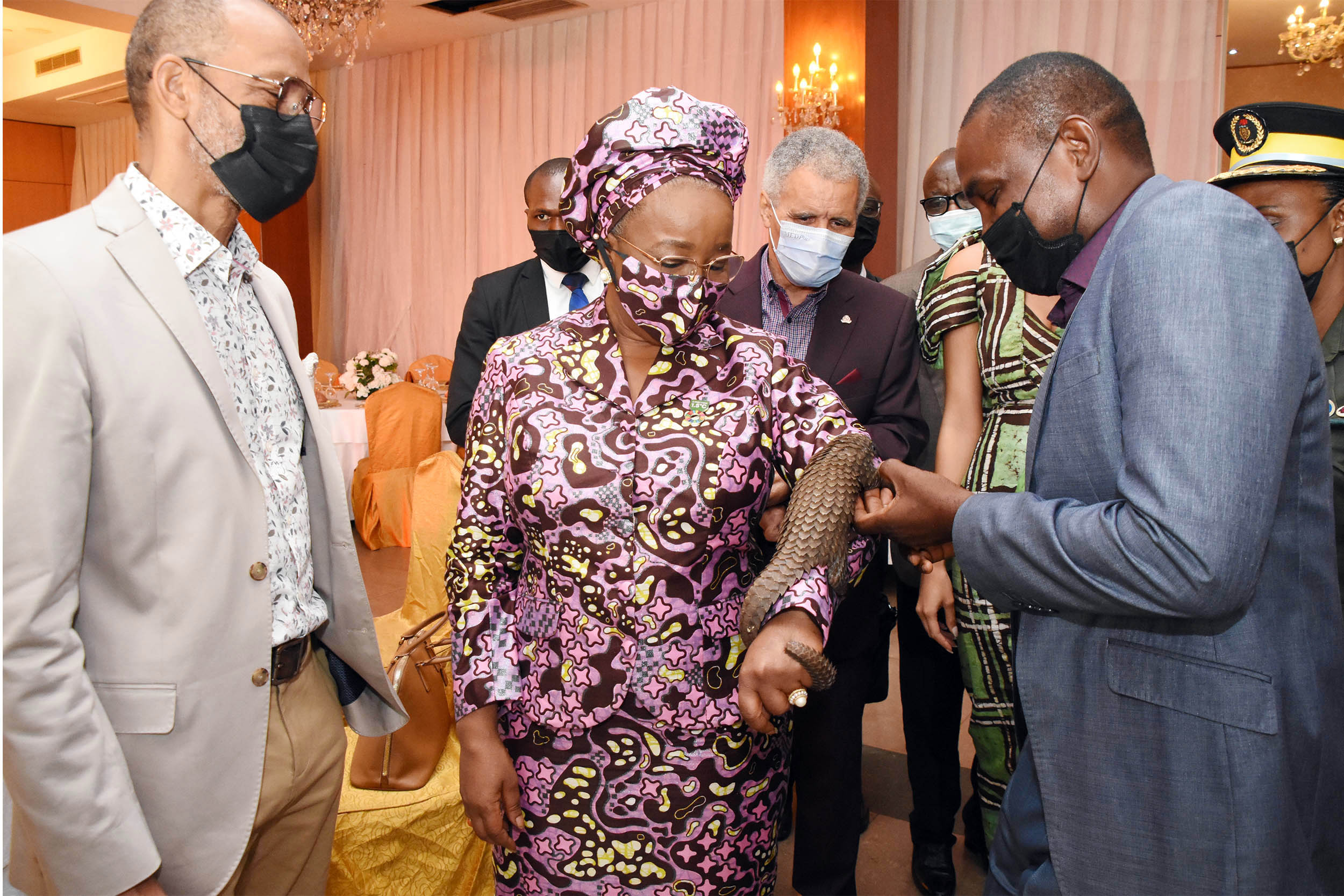 A Non-Governmental Organisation (NGO), Global Women for Quality and Sustainable Development Initiative (GWSD) has urged women in leadership positions in Edo State to use their various offices to mitigate Gender-Based Violence (GBV) in the society.
Executive Director of GWSD, Mrs Mariam Kadiri-Ezolome, stated this during a capacity building on stimulating women for leadership positions, held in Benin on Monday.
The Tide's source reports that the training was aimed at mitigating GBV through protection.
Kadiri-Ezolome said GBV would be alleviated in the society, if more women were empowered and speak out against it.
"As women leaders, you should relate more with women at the grassroots; know what they are going through and see that they are empowered to bridge the gender gaps in the society.
"Women leaders should give other women, especially at community level, the voice to speak out against GBV.
"Also, some women don't know what GBV is and as women in leadership, it is expected that we create awareness about it," she said.
Speaking on violence against women during elections, the Founder, Echoes of Women in Africa, Mrs Louisa Eikhomun-Agbonkhese, said that electoral violence were mostly targeted at women and girls, thus preventing them from exercising their franchise.
Eikhomun-Agbonkhese added that women were sometimes scared to speak out against GBV in the political space due to fear of the leadership structure.
In her remarks, Executive Director, Women, Youths and Children Advancement Programme, Mrs Agatha Osieke, said women should equip themselves with relevant skills to enable them rise above GBV.
"You should know what you are seeking for: that you want to bring positive change. You need relevant skills, research, negotiation, listening and more.
"Women need to come up with a roadmap to change the narrative that women are not ready to hold political positions," she said.
The source reports that GWSD is a non-profit organisation dealing with issues concerning women, youths and people in the community.
The group also provides varied services, geared toward improving the quality of life of its beneficiaries for sustainable development.
The source also reports that the capacity building was organised by GWSD and funded by European Union, in partnership with Agent for Citizens Driven Transformation, through the British Council.
Edo Women's Group Wants Automatic Tickets For Female Aspirants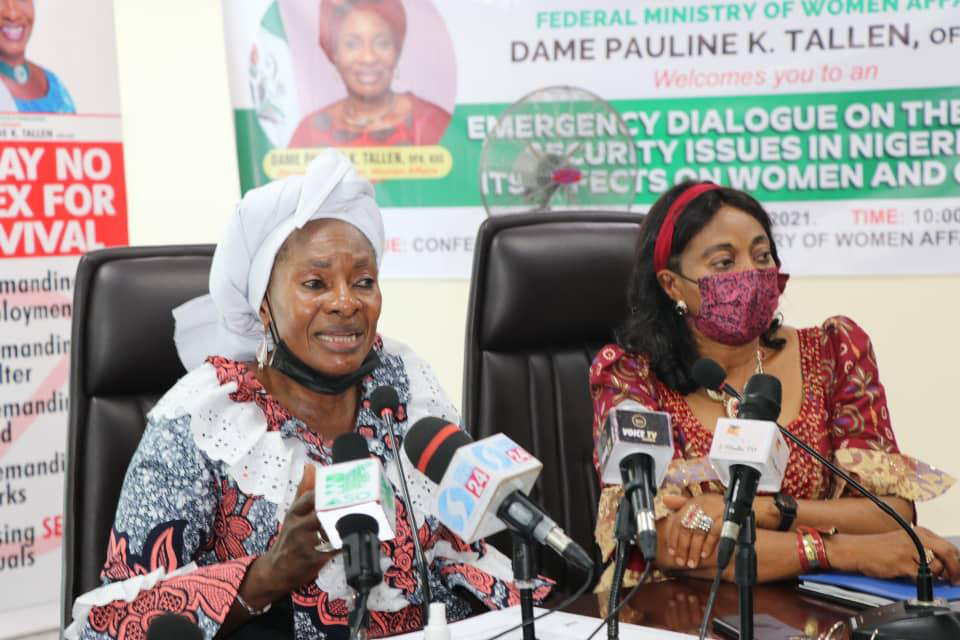 An Edo Women's Group, Edo Women in Politics (EWP), has canvassed that automatic tickets be given to all female aspirants in all parties, who have declared interest in any elective position.
This is contained in a statement, in Benin, by Mrs. Eunice Dawodu, Coordinator of the group.
Dawodu said it is hypocritical to give free nomination forms or forms at reduced prices to female aspirants and then still subject them to contesting with their male counterparts during primaries.
She particularly called on the People's Democratic Party (PDP), being the ruling party in Edo, to take the lead by giving automatic tickets to all female aspirants who have passed the party's screening.
"Giving the women free forms is not enough because they are still subjected to competing with their male counterparts and in the process, many of them still lose out.
"The PDP, being the ruling party in Edo, should take the lead in this campaign by granting automatic tickets to all their female aspirants and in areas where they are more than one, the primary election should be conducted within them.
"This request has become necessary because it has been discovered that women who dare to aspire are usually overwhelmed during the primary election by their male counterparts who most times have access to more resources, especially finance.
"The essence of the 36 per cent affirmative action is to encourage more women into politics and if it continues this way, it's essence will be defeated," she said.
The Dangers Of Smoking In Women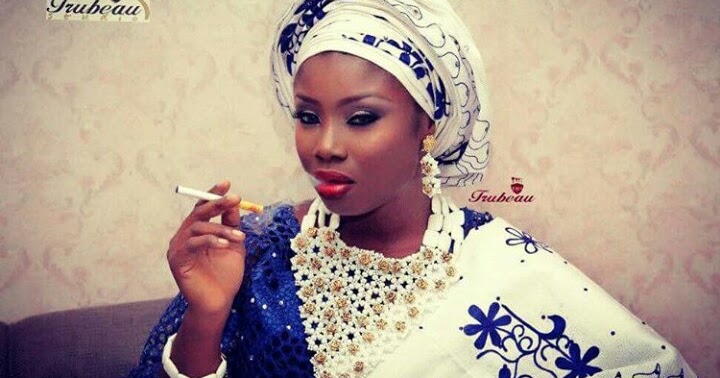 Most people are familiar by now with the warnings about smoking, in particular, that cigarettes can cause cancer and increase the risk of heart disease. However, it is important to recognise that female smokers face unique challenges. There are reports that approximately 23 million women in some cities (23per cent) of the female population) still smoke cigarettes.
Smoking is the most preventable cause of death in most cities. Yet according to the Center for Disease Control and Prevention (CDC), more than 200,000 women die each year from smoking-related causes. The highest rate of smoking (16.7per cent) occurs among women between ages 25 and 44. While men are slightly more likely to smoke than women, nearly 13per cent of women still smoke.
Despite all the warnings that today's teens have heard about the dangers of smoking, the reality is that almost all of the new smokers today are teenagers. The CDC reports that in 2020, 3.9per cent of teen girls smoked cigarettes, and 22.5per cent used some form of tobacco product.
It should not come to us as a surprise that even female undergraduates smoke in their halls of residence. This causes discomfort to other students who may not be interested in smoking.
Women who smoke are at risk of the same health concerns as men who smoke such as the increased risk of various cancers (including lung, mouth, larynx, pharynx, esophagus, kidney, pancreas, kidney, and bladder) and respiratory diseases, but there are also smoking-related health risks that are unique to women.
Smoking rates have declined in recent years, but a large percentage of girls and women continue to smoke cigarettes and use tobacco in other forms.
Studies have shown that women who smoke are also more likely to have mental health problems. In one study published in the Journal of Women's Health, women who smoke have significantly higher rates of anxiety, depression, post-traumatic stress disorder (PTSD), suicidality, substance use.
Women who smoke were also much more likely to have experienced childhood abuse and intimate partner violence.
The CDC notes that people with mental health or substance use disorders smoke cigarettes at higher rates than people who do not have mental health conditions. Around 25per cent of adults in the well civilised cities have some type of mental or behavioral health condition and these individuals make up 40per cent of all adult cigarette use.
This relationship has a significant impact on the health and wellness of people with mental health conditions. The CDC suggests that people with serious mental health disorders who smoke die 15 years earlier than people who do not have mental health conditions and who do not smoke.
Nicotine may also affect health by masking the symptoms of some mental health conditions and impairing the efficacy of some mental health medications. Having a mental health condition may also make it more difficult for women to quit smoking.
Women who smoke are more likely to have co-occurring substance use and mental health conditions. Statistics suggest that people who smoke and who also have mental health issues face increased mortality risks.
Smoking can also have an impact on women's health including areas such as birth control, fertility, pregnancy, pelvic inflammatory disease, and menopause.
Women who smoke and use oral contraceptives have an increased risk of developing cardiovascular diseases such as blood clots, heart attacks, and strokes. This risk increases with age, and women over 35 who smoke should not use oral contraceptives.
Historically, people who used the pill also experienced a mild elevation in blood pressure. However, blood pressure often returned to normal "pre-pill" levels once oral contraceptives were discontinued. Some newer studies indicate that high blood pressure is not a common problem associated with hormonal contraceptive use today.
Chemicals in cigarettes are passed from pregnant people through the bloodstream to the fetus. These toxic chemicals present serious risks to the fetus as well as the pregnant person.
According to the CDC, smoking during pregnancy increases the risk of birth defects of the mouth and lip, low birth weight, preterm birth, sudden infant death syndrome (SIDS).
Children born to people who smoke experience more colds, earaches, respiratory problems, and illnesses requiring visits to the pediatrician than children born to people who don't smoke.
Many women today delay pregnancy until they are in their 30s or even 40s, which can cause fertility problems even for nonsmoking women. But women who smoke and delay childbirth are putting themselves at a substantially greater risk of future infertility than nonsmokers.
A 2017 study found that women who smoked six or more cigarettes a day experienced significant harm to their ability to conceive.
Studies suggest that decreased ovulatory response, as well as the fertilisation and implantation of the zygote, may be impaired in women who smoke. Chemicals in tobacco may also alter the cervical mucus, making it less favorable for sperm and resulting in more difficulty conceiving.
It is important to note, however, that smoking doesn't just affect female fertility. Male smokers are 50per cent more likely to become impotent.
Some of the toxic chemicals found in cigarettes may result in gene mutations in sperm that can also cause miscarriage, birth defects, cancer, and other health problems in their children.
Pelvic inflammatory disease occurs with a greater frequency in people who smoke than in people who don't.
Pelvic inflammatory disease (PID) is a painful disease that requires immediate medical intervention and is often a contributing factor in ectopic pregnancies as well as pelvic adhesions and other fertility problems.
Research has found that women who smoke have a 43per cent increased risk of experiencing menopause before the age of 50 compared to non-smokers. Women who smoke notice symptoms of menopause two to three years earlier than nonsmokers on average.
Menstrual problems such as abnormal bleeding, amenorrhea (absence of periods), and vaginal infections are also common complaints among women who smoke. Menstrual abnormalities and early menopause may be caused by a toxic effect on the ovaries or by the significantly lower levels of estrogens noted in many studies of women who smoke.
Estrogen replacement therapy provides beneficial protection to post-menopausal women against the risk of osteoporosis. But these benefits are many times negated by the increased cardiovascular and other health risks associated with smoking while taking hormones.
Women who smoke face increased risk of developing cardiovascular diseases such as heart attack and stroke when using supplemental estrogens.
This risk should be discussed with a healthcare provider before beginning hormone replacement therapy if you smoke. Additionally, a healthcare provider can assist you if you choose to quit smoking.
Women who smoke face increased risks when taking oral contraceptives and are more likely to have issues with pregnancy and fertility. Other issues specific to women's health include an increased risk of pelvic inflammatory disease, premature menopause, and issues with hormone therapy.
Women also have unique risks to other aspects of their physical health. Smoking can increase the risk of certain illnesses and diseases and can impact bone health and heart health. Tobacco products also increase the risk of several types of cancers that affect women.
Osteoporosis affects most people as they get older, but there are certain things you can do to reduce your risk of osteoporosis such as participating in regular physical activity and making sure you are getting 1,000 mg to 1,500 mg of calcium daily.
Smoking causes a significant increase in the risk of bone loss and osteoporosis. Women who smoke cigarettes experience a higher loss of bone density than nonsmokers. Research suggests that women who smoke have a 31% higher risk of osteoporosis. Smoking also slows down healing time after a bone fracture.
Bone density scanning to determine the density of your bone structure is recommended for all women beginning at age 40. Bone density scanning is particularly crucial for women who smoke so that changes can be noted and treatment can be started if osteoporosis is found.
According to the CDC, one in every four deaths caused by cardiovascular disease can be attributed to smoking. Although most of these deaths are in women past menopause, the risk of smoking-related heart disease is significantly higher in young female smokers.
According to a 2019 study published in the Journal of the American College of Cardiology, women under the age of 50 who smoke have a higher risk of having a specific type of serious heart attack compared to men. This difference may be due to the interaction of estrogen with the chemicals found in cigarettes.
All women should have regular pelvic exams that include pap smears, and for women who smoke, the necessity is even greater. According to the American Cancer Society, smoking doubles the risk of developing cervical cancer.
Researchers believe that tobacco damages the DNA cells of the cervix which contributes to the development of cancer. Smoking also affects immunity, which may make the body less able to fight off HPV infections, which are also a risk factor for cervical cancer.
The American Cancer Society published the results of a study in 1994 which indicated that breast cancer patients who smoke may increase their risk of dying at least 25per cent, a risk that increases with the number of cigarettes smoked per day.
The possible risk of fatal breast cancer rises up to 75per cent for women who smoke two packs or more per day. The good news is that if you quit now, your potential risk of dying as a result of future breast cancer remains the same as for a non-smoker.
Another type of cancer that may occur more frequently in women who smoke is vulvar cancer. This risk increases significantly in women who smoke and who have a history of HPV infection.
Women have a higher risk of experiencing physical health problems associated with smoking including osteoporosis, heart disease, cervical cancer, breast cancer, and vulvar cancer.
There are different approaches to quitting smoking. One strategy is to quit cold turkey. Another approach is to gradually taper your nicotine use. Both can be effective, so choose the one that is right for you and your needs.
If you are planning to stop smoking cold turkey, some tips that may help include: Plan ahead to quit smoking on a certain day.
When the quit smoking day arrives, make sure you have thrown out all the ashtrays and cigarettes you have in your home so you will not be tempted.
Have plenty of raw vegetables such as carrot sticks and celery available for the times you feel like eating as a result of your desire to have something in your hand/mouth.
Many people fear gaining weight as a result of quitting. Participating in a vigorous exercise programmes three times per week may help you quit, and exercise can help limit any subsequent weight gain in addition to providing overall physical and mental health benefits.
Smoking is a leading cause of death for women, so it is important to be aware of the health risks. Not only can smoking increase your risk of cancer, heart disease, and other health problems, it can also create problems if you are trying to conceive or are currently pregnant.
Fortunately, there are tools and resources that are available to help you stop smoking. Quitting now can help lower your health risks and improve your overall health.
By: Eunice Choko-Kayode with agency report