ASUU Strike: Be Calm, Bayelsa Dep Gov Urges Students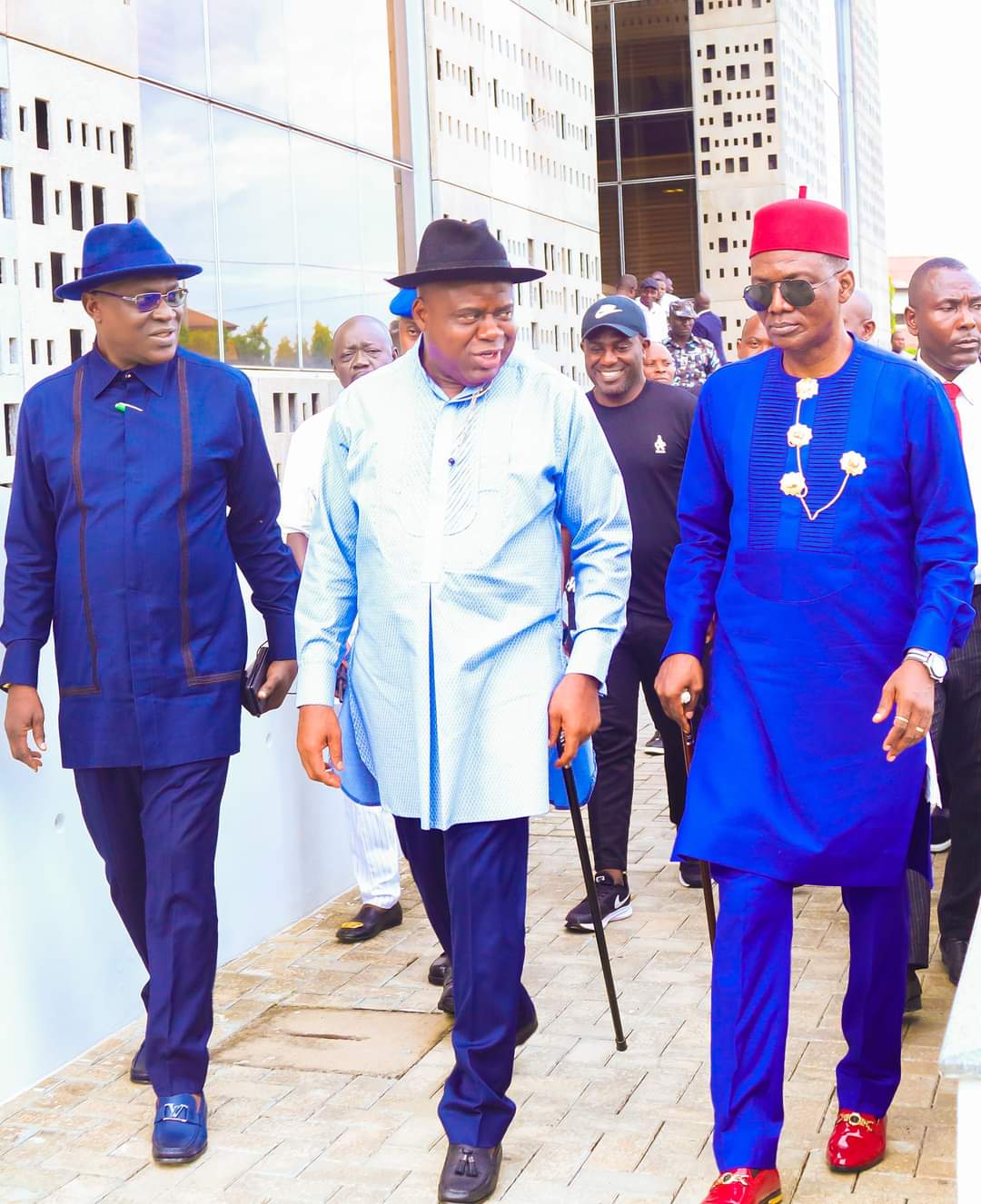 Bayelsa State Deputy Governor, Lawrence Ewhrudjakpo, has urged students to maintain good character and not allow the ongoing industrial action by the Academic Staff Union of Universities (ASUU) to lead them into anti-social activities.
Ewhrudjakpo gave the charge on Wednesday in Yenagoa, while granting audience separately to the National Union of Bayelsa State Students (NUBSS) and Sagbama Local Government students from the Federal University, Otuoke.
He urged the students to pursue worthwhile goals capable of enhancing their learning and sound character in and out of school for a better future.
The Deputy Governor described studentship as a veritable foundation for the sustainable development of people and their society, adding that bad tendencies could destroy their bright destinies..
Reminding the students that the greatest social assets of an individual are good character and integrity, he said, "a bad character is like a flat tyre which cannot take anyone far in life".
He, therefore, charged the students to take their academics seriously and strive to become better than their parents and guardians, saying that they would be doing themselves and society "a whole lot of good if they shun social vices, such as cultism, rape and drug abuse".
Ewhrudjakpo also urged the students to tackle the menace from its roots by preaching the message of repentance to their undergraduate colleagues who are into cult activities.
"Your goal or proposal to go to secondary schools to campaign against cultism is quite laudable and noble. But I disagree with you on your target.
"You must first of all remove the log in your eyes before you take away the spec in another person's eye.
"Who are the people who go to initiate our children and your younger ones in secondary schools? Are they not from tertiary institutions?
"It is those of you who are cultists in the tertiary institutions that go about initiating the secondary school students into cultism.
"So, I want you to first of all talk to and convert the undergraduates before coming down to students at the lower levels", he said.
He reminded the students that government wants them to become better citizens, urging them to build themselves academically.
Noting that the two main goals of a university education are to certify one worthy in learning and character, he said, "we are all affected by the ongoing ASUU strike. But don't allow it to derail you into criminal or antisocial activities.
"Remain focused on the right things. Your hands must be on things that would add value to your lives," he said.
In his remarks, NUBSS President, Comrade Yenne Ebobra-Dennis, said their visit was to formally introduce their new executive members to the Deputy Governor.
He also solicited government's support for their proposed behaviour change communication campaigns to primary and secondary schools across the eight Local Government Areas of the State.
Also speaking, Comrade Sylvester Agbalaje, the President of Sagbama Local Government Students, Federal University, Otuoke, appealed to the State Government to support their Information, Communication and Technology (ICT) skills acquisition project.
Bayelsa Ministry Ready To Partner TCAM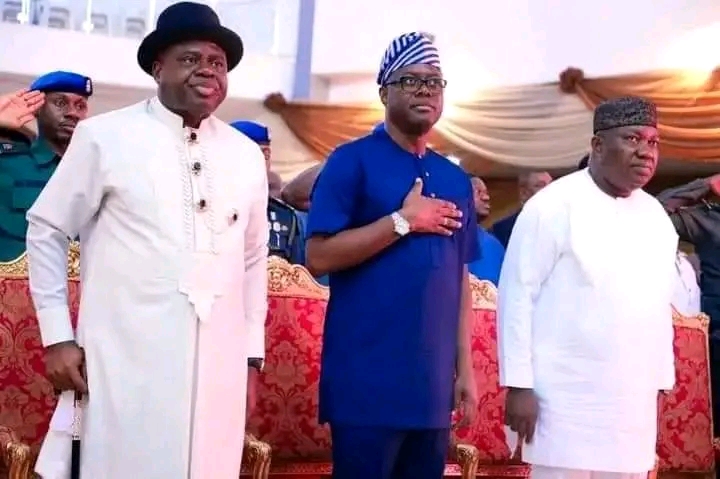 The Bayelsa State Ministry of Health is prepared to collaborate with the Traditional, Complimentary and Alternative Medicine (TCAM) to ensure effective healthcare delivery to people of the State.
Permanent Secretary, of the Ministry, Dr Oluwatoyin Azebi disclosed this when the TCAM practitioners paid her a courtesy visit at the State Ministry of Health.
Azebi noted that traditional and alternative medicine is also essential in service delivery of quality healthcare.
Earlier, the State Coordinator of TCAM, Dr Ruth Okhiema, disclosed that the purpose of the visit was to strengthen the relationship between the health Ministry and TCAM.
While appealing for an enabling working environment, Dr Okhiema highlighted various challenges faced by the unit, and called for prompt inauguration of the TCAM Technical Working Group.
This, she said, would translate into the formal recognition of the TCAM unit in the State.
On his part, the Unit Head and Desk Officer, TCAM, Bayelsa State, Dr Tarila Prefa, and Chairman, Modern Traditional Medicine Practitioners in the State, Dr Joe Edem, applauded the Ministry for meeting their request.
By: Ariwera Ibibo-Howells, Yenagoa
Delta To Give Grants To 40 Mission Schools
Governor of Delta State, Senator Ifeanyi Okowa, on Sunday, said the state government would provide financial support to 40 schools it returned to religious missions in 2011.
Okowa said this during a thanksgiving service marking the end of the 16th Synod of the Asaba Diocese, Church of Nigeria (Anglican Communion) at Cathedral Church of St. Peter, Bishop's Court, Asaba.
The Governor said the grant had became necessary to assist the schools in running effectively, particularly in the prevailing harsh economic situation in the country.
Okowa, accompanied by his wife, Edith, up and top government functionaries, read the first lesson taken from Ezra 3: 6 -13.
He congratulated the new Bishop of the Diocese, Rt. Rev. Kingsley Obuh, on his consecration and enthronement.
"It is not easy for such schools to be managed given the current economic condition of the nation," he said.
He commended the church for drawing his attention to the plight of the schools, especially his promise to ensure that grants were given to missions.
The Governor directed the Secretary to the State Government (SSG) to take action on the released grants to the affected schools.
"It is in the best interest of the Government of Delta State that they are supported to stand because they provide a space for study for some of our children.
"So, we will try to take action, at least, the first tranche of it to see what we can do to support our missions," he said.
Okowa commended the church for its contributions to the health sector in the State, saying that their effort helped to provide health care services particularly to the less-privileged.
"As a government, we have continued to pay special attention to education and health.
"Delta has become a role model for contributory health insurance with over one million people enrolled in the scheme," Okowa added.
Earlier in a sermon titled "Spiritual Foundations, Inevitable for Sustainable Work with God," Rt. Rev. Chigozirim Onyegbule, Bishop, Missionary Diocese, Ikwuano, Abia, urged Christians to build strong foundation in their work for God.
He said for Christians to work effectively for God, their spiritual foundation must be very solid, adding, "if your foundation is not strong, you cannot withstand the problems of life.
"Everything on the face of the earth has a foundation and a weak foundation produces a miserable life.
"God is looking for those that He will partner, but if your foundation is weak, God cannot work with you."
NSCDC Warns Illegal Security Firm Operators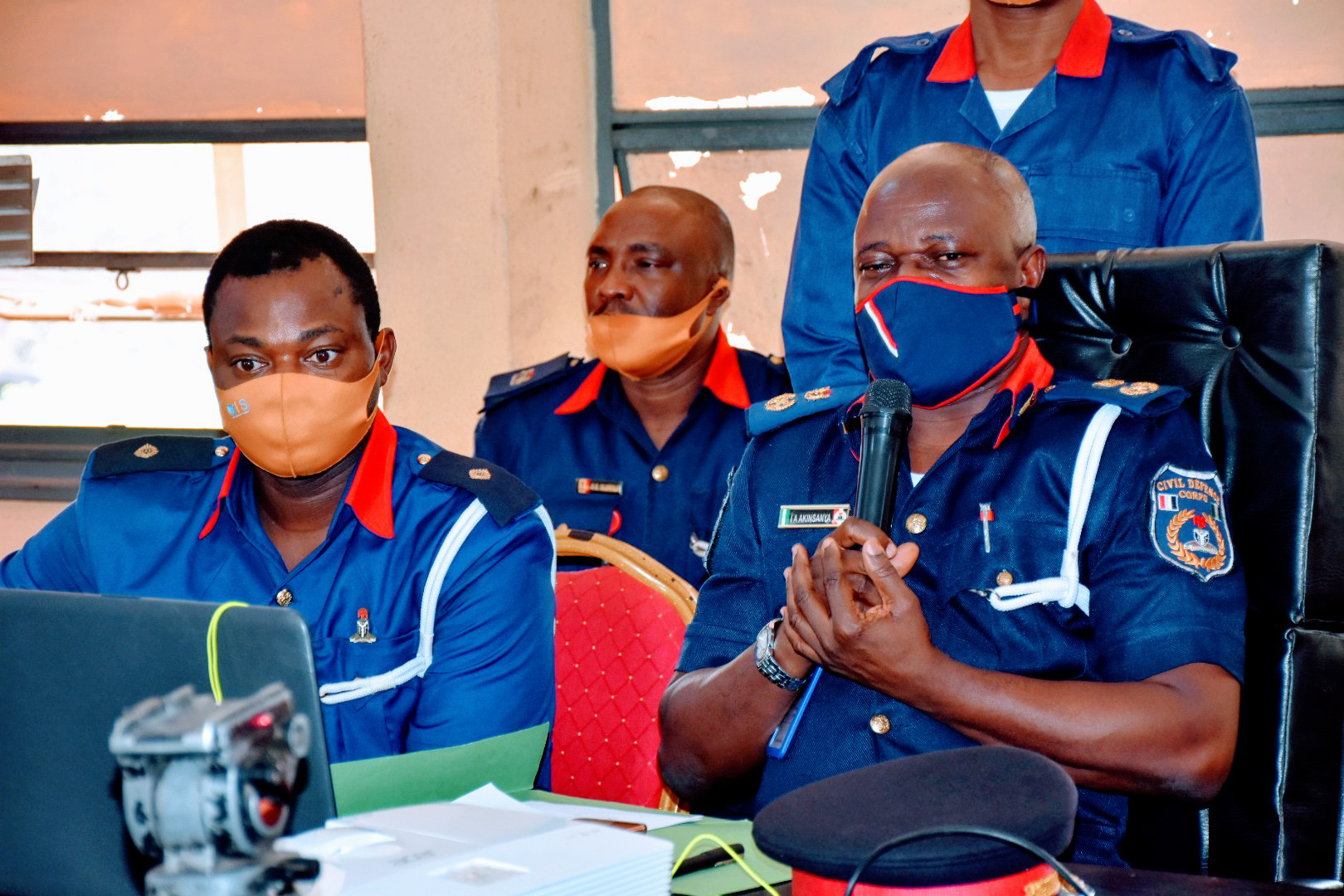 The Nigeria Security and Civil Defence Corps (NSCDC) has warned operators of private security firms in Akwa Ibom State to register them or face the consequences of their actions.
The State Commandant of NSCDC, Mr Abidemi Majekodunmi, gave the warning in Uyo on Monday in an interview with The Tide's source.
He told source that the corps has registered 67 Private Guard Companies (PGCs) in the State.
Majekodunmi said it was mandatory for all private guard companies to register with the corps, adding that anything short of that was unacceptable.
"The role of PGC's is to provide security, protection, information and quality intelligence since they operate in locations of government and private units in every sphere of occupational engagements.
"Through training and oversight supervision activities by NSCDC, they are imbued with cutting edge competence skills and capacity enhancement.
"The concept is in tandem with emerging global trends in the area of public-private partnership to provide security and contain insecurity in the country," Majekodunmi said.
The State Commandant said NSCDC would not tolerate any unregistered private guard company in the State, especially due to security challenges confronting the country.
He urged individuals and organisations wishing to hire private security guard to cross check with the NSCDC to ensure that they patronise registered ones.
Majekodunmi warned against dealing on adulterated petroleum products, vandalism of transformers and electrical installations in the state.