NAFDAC And Intensification Of Regulatory Activities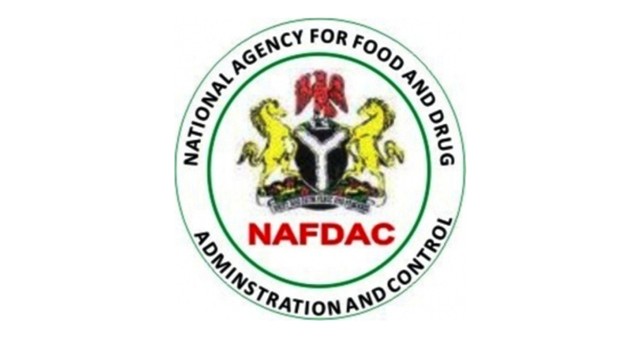 Those who feel that NAFDAC has become less effective in the fulfilment of its statutory responsibilities over the years may need to have a rethink as the Agency's Director General, Professor Mojisola Christiana Adeyeye, says its current management team under her watch has remained more resolute, determined and well-focused than ever in the commitment to rid Nigeria of fake and substandard regulated products of the agency.
As a silent achiever and scientific revolutionarist, Professor Mojisola Adeyeye is of the view that a lot has been and is still being achieved by the Agency in all areas of its statutory responsibilities.
The NAFDAC chief executive officer assured that she has left no stone unturned in her determination to rid the nation of fake pharmaceuticals and other unwholesome products of the agency's interest.
The Director General bared her mind on her efforts at the agency so far and other sundry issues while speaking with Nigeria media practitioners on Tuesday 12th April, 2022 at the Organisation's Corporate Office Complex Auditorium along Apapa/Oshodi expressway in Lagos.
Speaking at the well-attended press meeting, Professor Adeyeye assured Nigerians of the agency's management competence and determination to leave up to Nigerians' expectations in the fulfilment of its statutory mandate, stressing that NAFDAC under her, has not and will never lose its steam as a regulatory agency.
The NAFDAC boss, who debunked the rumour that the agency was fast becoming a toothless bull-dog leading to slow response to regulatory issues, explained that due to the digitalistion of its port directorate, detections, enforcement and regulations have become more encouraging and effective.
Passionately, the NAFDAC helms woman told her story of how she labouriously and patriotically steered the agency's administrative vessel (ship) from its past leadership to anchor admirably and decently while simultaneously admitting that more need to be done progressively.
According to her, over 3 billion naira worth of fake drugs and other regulated products of the agency were recently seized in Lagos state as part of effort to stamp out influx of fake pharmaceuticals.
While not denying the fact that few quantities of fake NAFDAC regulated products still reside in some Nigerian communities, the anti-fake drugs Caesar explained that incidence of fake drugs could be more in border towns and villages but out rightly minimal in the hinterland (towns and cities) due to the extremely porous nature of our land borders.
The amiable professor opined that recent United States Pharmacopeia (USP) and NAFDAC survey in reasonable number of Nigerian states has revealed minimal percentage presence of fake anti-malaria drugs in circulation.
She said the indebtedness of the agency which stood at a whopping sum of ¦ 3.2 billion naira when she took over leadership baton at the agency, have been successfully neutralised with the payment of 3.01 billion naira off the debt by the NAFDAC current administration under the acclaimed noiseless Professor Adeyeye.
She maintained that owing to her dogged efforts, the agency's Information and Communication Technology (ICT) infrastructure, budgetary procedures and practices, products certification applications numbering over 6,000, provision of logistics and facilities for NAFDAC inspections to avoid compromise, evolution of a dynamic quality management system via gazetting of NAFDAC regulations leading to the attainment of maturity level three otherwise known as ML3 status of the World Health Organisation (WHO) which is vaccines production enabling and facilitating certification, introduction of government backed secured E-mail to transmit reports etc., acquisition of more laptops for the agency's personnel was attained.
A long standing agreement which would boost local Covid – 19 vaccines production assuming a public private partnership (PPP) on Bio-Vaccines on which Nigerian Federal Government has 49 percent stake while May and Baker, an indigenous pharmaceutical firm has 51 percent was already implemented/activated – she remarked.
Also in an attempt to mop-up and avert circulation of fake drugs, 40 (forty) units of a scientific handheld device worth 57,000 United States dollars each were procured by the agency, she acknowledges stating that also recently, NAFDAC officials were drafted to China and India where they inspected laboratories and production facilities of 19 pharmaceutical plants for regulatory compliant practices otherwise known as Good Manufacturing Practice (GMP) Certification.
Expectedly, the agency's quality assurance regulation cum assessment procedures were being regularly and professionally put in checks with a view to bringing it constantly in consonance with international best practices in the sector, she further elucidated adding that this was made possible through unflinching collaboration between NAFDAC and both indigenous and foreign agencies like the World Health Organisation (WHO), Nigeria Institute for Pharmaceutical Research and Development (NIPRID), United Nations Industrial Development Organisation (UNIDO) etc.
Apparently referring to Nigeria's status in the committee of nations which has accorded her (Nigeria) the status of a "Giant of Africa", which requires it to be up and doing in all facets of national growth with a view to sustaining its prideful place in leadership, Professor Adeyeye opined that retaining this leadership status (Giant of Africa) has unquestionably placed on Nigeria's shoulders the need to compulsorily ensure that health boosting NAFDAC regulated products, comply with international standards or best practices.  "You cannot be a giant without acceptable standards", she added.
On the proliferation of fake herbal mixtures and trado-medicals the director-general pointed out that NAFDAC was out rightly on top of the game as very stringent efforts and measures have been put in place to avert such unwholesome practice/development in the country.  Professor Adeyeye maintained that NAFDAC manpower development to boost efficiency and effectiveness has equally been accorded well deserved priority which has paid off by boosting the agency's operations locally and internationally.
The professor further explained that in order to boost and intensify indigenous production of pharmaceuticals, a pharmaceutical intervention fund aimed at bringing succour to indigenous production plants in the sector was being sustained and it involves Manufacturers Association of Nigeria (MAN) and Central Bank of Nigeria (CBN).  This will ensure availability of steady financial bailout for these drug firms for sustainability and growth.
Considerably it is also expected that this gesture will boost employment opportunities for professionals in the sector and foster products price reduction cum export, she hinted.
The Amazon NAFDAC head stated that the agency's new digitalised ports directorate and other departments have been proactive and highly efficient in the discharge of assigned responsibilities as evident in the reasonable sanity which has so far pervaded the production and movement of pharmaceutical products nationwide.
She revealed that this patriotic and professionalised efforts of NAFDAC work force under her as head, led to the recent seizure of 80 types of fake drugs recently shipped into the country from China and India by some disgruntled elements in the pharmaceutical trade.
The NAFDAC director general further informed the Nigeria news hounds that the agency as a matter of tradition does embark on periodic assessment of quality standards for medicines in circulation nationwide to ensure that available pharmaceuticals are produced intandem with international standard.
Professor Adeyeye, who emphasised the need for Nigerians to support the agency for greater and more progressive achievements revealed that a quality assessment exercise for drugs was recently embarked upon by NAFDAC and the World Health organisation (WHO) in reasonable number of Nigerian cities and towns to determine the prevalence of fake/substandard drugs in Nigeria and the outcome of the survey was maximally impressive and highly revealing.
On NAFDAC recertification of Covid-19 vaccines moved into the country from foreign nations, the D.G averred that despite having been tested by the WHO and certified for use worldwide as widely acknowledged, NAFDAC still reserves the right to subject the vaccines to further re-assessment/scientific recertification processes before being used by Nigerians to ensure that they are in line with specified relevant and acceptable standards, while promising that the agency under her as chief executive will continuously record enormous progress and never know retrogression.
By: Martins F. O. Ikhilae
Ikhilae is a Public Affairs Analyst.
Improving Women Economic Empowerment To Boost National Development
Since independence in 1960, Nigeria has introduced a series of development plans as part of effort to move the country towards the path of growth and development. The national development plan is the country's action plan for national development, as approved by the Federal Executive Council (FEC). The latest one, the National Development Plan 2021 to 2025, was approved on November 10, 2021. The plan was expected to succeed the "Economic Recovery and Growth Plan (ERGP) 2017-2020, and the Economic Sustainability Plan 2020" that elapsed in the year 2021. The new development plan is aimed at building a vast infrastructural development, promoting macroeconomic stability and improving living conditions.
Given the importance of Women's Economic Empowerment (WEE) to the national socio-economic and political development, this report is an analysis of the new plan with the following objectives: To determine whether or not the new plan prioritises WEE; ascertain whether WEE is seen as a strategy for achieving the goals of the plan, identify the similarities and differences between the new plan and the previous development plans and identify the policy issues in the new plan.
WEE is increasingly at the centre of international development policy not just as a means to an end, but as an end in itself.
To reach several development objectives, such as those set out in the United Nations (UN) Sustainable Development Goals, empowering women is seen as key to reducing poverty and improving the health and wellbeing of future generations. Women make up one half of the human population, yet they suffer gross inequalities.
Gender gaps in income and human capital persist despite rapid improvement in global living standards and educational attainment, and women continue to dis-proportionately bear the burden of unpaid care work and be subject to gender-based discrimination and violence.
According to experts, Nigeria's fundamental issue in the sub-national WEE Budgets 2018-2021 is  poor prioritization of WEE. Between 2018 and 2021, some states allocated about one  per cent of their capital budgets to WEE-focused programmes. Although there are WEE-related programmes that are lump sum in many some other states' empowerment projects across the Ministries, Departments & Agencies (MDAs).
For the lack of WEE Project coordination,  several states are implementing WEE and there are no known efforts available in such states to coordinate these WEE programmes. While the Federal Ministry of Agriculture is implementing its WEE budget, the Ministries of Enterprises, Finance, Women Affairs, and others are also implementing theirs. This is prone to corruption and the same set of people are capable of benefiting at all times, leaving a large number of others without access.
In June and September 2020, the three planning committees namely; Technical Working Group (TWG), Central Working Group (CWG), and National Steering Committee (NSC) were set up to prepare the Medium-Term National Development Plan (MTNDP), 2021- 2025, MTNDP 2026-2030 and Agenda 2050. One year after their inauguration, the draft of the long-awaited development plan was approved. The new National Development Plan is aimed at generating 21 million full-time jobs and lifting 35 million people out of poverty by 2025. It is part of the Federal Government's effort to lift about 100 million Nigerians out of poverty in 10 years.
The plan has the following broad strategic objectives: To establish a strong foundation for a diversified economy, with robust MSME growth, and a more-resilient business environment, to invest in critical physical, financial, digital, and innovation infrastructure; to build a solid framework and enhance capacities to strengthen security and ensure good governance, and enable a vibrant, educated, and healthy population. To achieve these objectives, an investment of about N348.1 trillion from both the public and private sectors is estimated between 2020 and 2025. While 14 per cent (N49.7 trillion) of the fund will be sourced from the government capital budgetary allocation, 86 per cent (N298.3 trillion) will be sourced from private investors. Expectedly, 59.5 per cent of the N49.7 trillion from the public sector will be contributed by the Federal Government, 27.2 per cent (N13.4 trillion) by the State Governments, and 13.6 per cent (N6.8 trillion) by the local governments.
The Development Research and Project Centre (DRPC) has suggested that the Federal Government, as a matter of urgency, should come up with indicators and set interim targets for various WEE programs in the National Development Plan 2021-2025.
That the Federal Government of Nigeria should link resources to promgrams,  stating clearly  that the funding commitment of each of the tiers of the government as well as the private sector is to invest in WEE-specific projects annually over a period of five years.
The DRPC said that this should also apply to subsequent plans such as the Medium-Term National Development Plan 2026-2030 and Agenda 2050.
On the issue of the lack of attention paid to women in some critical sectors such as mining, solid minerals, and creative sector, the MDAs need to ensure that projects and programmes to be designed address the challenges of women working in such sectors. This also applies to women in other sectors such as science,  trade and industry.
It said that the government should ensure the production of gender audit of the plan implementation annually, and should always upload the National Development Plan progress implementation report online to guarantee unfettered access to information on the plan implementation in a simplified user-friendly manner, including the availability of a comprehensive report of the plan.
It said that there was the need for transparency, accountability, and prudent management of all resources accruing to the plan from all sources and the need for continuous capacity development (training and retraining) of MDAs on gender audit.
The state government should avoid the sabotage of the LGAs funding and allow them to carry out their functions as prescribed in the 1999 constitution.
According to the DRPC, this is to enable the LGAs implement programmes and projects on WEE at the local level in line with the national development plan 2021-2025.
It said that the Civil Society Organisation (CSOs) should conduct high-level advocacy for the WEE- implementing MDAs, and endeavour to engage the National Assembly on the amount to be dedicated to  WEE.
It advised the CSOs to create awareness on the full implementation of the NDP 2021-2025 and also monitor implementation and simplify the document for effective understanding by the average Nigerian woman.
The Minister of Finance, Budget, and National Planning, Mrs. Zainab Ahmed, has also called for the socio-economic empowerment of Nigerian women and girls to achieve the desired strong economic growth in the country. Ahmed said, "the economic and social empowerment of women and girls is critical to our collective vision of a prosperous and resilient Nigeria.
"It is therefore imperative that we prioritise the advancement of women in all spheres of society, and specifically in areas relating to their socio-economic empowerment.
"If we are to have a stronger and more inclusive economy, it is crucial that we take a long-term and strategic approach to ensuring that women are economically empowered.
"Global research shows that, despite their contributions, many women remain economically disempowered. Women are especially vulnerable to poverty and are more likely to be affected by poor service delivery and instabilities.'" She called for the development and implementation of policies, regulatory frameworks, and programmes that are inclusive and gender-sensitive.
"And we must remove the socio-economic and cultural barriers that prevent women from participating fully in society and from reaping the economic benefits of their participation.
"This is especially important given the evidence that gender-neutral policies are often applied in ways that exclude and disenfranchise women stakeholders and other vulnerable communities," she said.
According to the minister, the economic empowerment of women and girls "is a necessary driver for our country's development". She said that her team adopted Gender Responsive Budgeting in the preparation of the recently approved 2022 Budget.
"The step was taken, following months of stakeholder-consultations, with support from the International Monetary Fund.
She added that the Budget Office would be working with MDAs on the implementation of the gender budgeting provisions, with an initial focus on those sectors that have been considered critical to human capital development, including health, education, and humanitarian affairs.
She called for partnership among the various levels of government, CSOs and the private sector, urging all stakeholders to show greater interest in the empowerment of women in the country. "By economically empowering women and ensuring their full participation in society, particularly in leadership and decision-making roles, we can ensure improved economic development outcomes for all," she said.
According to Mrs Mercy Adeojo, founder of Women Strengthening Women in Nigeria, an official Community Interest not-for-profit organisation,  dedicated to women across the nation, giving women greater economic empowerment means enabling them to increase their right to economic resources and their control over meaningful decisions that benefit themselves, their households, and their communities. Adeojo said that these include the right to control their own time, their income, and access to participation in existing markets equally, as greater empowerment would improve their well-being and economic status.
She said empowering more women to work, results in better growth of third-world economies, because women's economic empowerment increases economic diversification, and boosts productivity and income equality, resulting in other positive development outcomes.
According to her, as a study from the IMF shows, "policies that improve access to educational opportunities and finance for women can contribute to a reduction in inequality and an increase in economic growth for the developing country. She said that providing women and girls with more educational opportunities contributes to reductions in fertility rates and increase in labour force participation rates, and better quality of human capital of the future economy and generation.
By: Rachael Abujah
Abujah writes for News Agency of Nigeria (NAN).
Bestiality: At The Threshold Of Depravity
It is quite surprising how bestiality, the act of having intercourse with animals, also known as Zoophilia, is gradually gaining ground in our clime of late. News of women in Lagos and some other metropolitan cities in Nigeria having intercourse with dogs has been rampant lately. Why would humans created in God's image fall to such abysmal moral level, and what can justify a person's decision to sleep with an animal? These have remained a puzzle begging for answers. While some  speculate pornographic content, others say it could be recreational purpose.
All the same, it is suspected that  desperation for money  and inordinate quest for power and influence may not be ruled out as reasons behind such despicable act. The viral video about a woman sleeping with a dog, speaks volumes of the disregard to moral values and the word of God. It is one of the hallmarks of depravity and gross sex perversion of our time. It reveals a conscience that is no more alive. Thus, Othman Dan Fodio's maxim that "conscience is an open wound, only truth can heal", does not find expression.
It is dignifying to be a woman. Like men, women are created in the image of God. Women are the gateway to earthly life. We owe our existence to God first and on a lighter side, to the woman. An ungodly woman has the power to  decide which pregnancy to keep or not to keep. Such is the power of the woman. However, the recent video of a woman having sex with dog for a paltry sum of N1.5million leaves much to be desired and a very bad taste in the mouth. Though the gory incident is a common phenomenon, it is a means of livelihood for baser fellows—women who are depraved and have no regard for morality.
This untoward development is also associated with some men, who it is alleged, sleep with animal either for the fun of it or ritual purposes. This is madness.
Humans sleeping with animal is one thing that should not be heard of. It reduces them to the level of the animal he or she sleeps with, because sex is a function of compatibility. Those involved in such illicit relationship admit that they are one and the same in soul and body. The act translates to soul tie, an unholy union.
I wonder if there is a creature with a capacity to reproduce sexually that sleeps with any creature outside its kind except humans. Even in the animal and bird kingdoms there is no sex mismatch. For instance, dog does not have sex with goat, neither does pig mate with another  animal, the fowl will go for its opposite kind.
If animals which act on instinct, do not reason, not moral beings and not created in the image of God stick to their kind, what on earth should attract a man to an animal? It shows a height of disrespect to the dignity of the humans.
Look at the creation account. God created animals male and female. "Male and female created He them" and according to their kind to perpetuate the regeneration and multiplication of such creatures. This explains why God instructed Noah to preserve animals according to their kind in the ark prior to the flood that devastated the then world.
If God had intended man to sleep with animal or animal to mate with animals of other kind, there would not be need  for the creation of the opposite human or animal sex. Any of the several animals in Eden would have sufficed sex satisfaction, companionship and fellowship for Adam.
Adam also acknowledged the uniqueness of Eve in the sex parity, thus he declared: This is the bone of my bone and the flesh of my flesh, she shall be called a woman. Interestingly, there was no mismatch. Even the All wise God knows that a mating of two strange creatures would create complicated reproduction outcome. No doubt, product from such carnal intercourse will have a dual nature. The product will develop the features of both creatures. What should be the product of a woman's sex relationship with a dog if any or how will the product of such illicit relationship look like?
No doubt, we are in the last of the last days, so much so that the world will be inundated with worse scenes to the detriment of those who indulge in them.
In his graphic narration and foretelling of some depravities of humans that will inevitably lead to God's judgement, Paul, the intrepid evangelist and vocal proponent of respect for morality,  states without mincing words: Being filled with all unrighteousness, sexual immorality… without natural affection, implacable… who, knowing the judgement of God, that they who commit such things are worthy of death, not only do the same but have pleasure in them that do them (Rom. 1: 29—32).
Bestiality is sex perversion, it is sin against God, a crime against humanity and an affront on the sensibility of reasonable and conscientious people. Those who indulge in it unconsciously admit that they are beasts, not humans.
What does Nigerian law say about Bestiality?  Even in the Nigerian law the illicit and dehumanising act of sleeping with animal is punishable. The Criminal Code Act criminalises sleeping with animal and prohibits all sexual acts that are repugnant to the "order of nature". It attracts fourteen years imprisonment upon conviction based on Section 214 of the Criminal Code Act and Section 284  of the Penal Code Act.
Section 214 of the Criminal Code Act states that, "Any person who (1) has carnal knowledge with any person against the order of nature or (2) has carnal knowledge of an animal or (3) permits a male person to have carnal knowledge of him or her against the order of nature, is guilty of felony, and is liable to imprisonment for fourteen years".
In the same vein, Section 284 of the Penal Code Act also criminalises all sexual acts that are not in tandem with "order of nature". The Act states that "Whoever has carnal intercourse against the order of nature with any man, woman, or animal shall be punished with imprisonment  with a term which may extend to fourteen years and shall also be liable to a fine".
What is the "Order of Nature"? In my lay man's view, would imply carnal intercourse of man and woman in decent manner or behaviour. Anything short of decency is criminal, including rape. The danger associated with such inglorious acts cannot be treated with levity.
A former Canadian Executive Director of the Animal Justice Group, Camille Labchuk, once said, "People who sexually abuse animals are sometimes linked to sexually abusing children as well". Perpetrators  are usually viewed as psychopats. Sexual contact with animals (SCA) has far-reaching health consequences which has not been discussed by the media, animal rights advocates, and lawmakers as well. Now that this act has found its way into our society, it is important to highlight the major health risks of SCA  as well as raise the awareness of health professionals about this issue, as it is underreported in the medical literature.
Apart from the fact that it is a crime against nature and an actual crime, bestiality can be fatal and deadly. It  is considered a taboo subject in the modern society, yet the reported prevalence rates range from 8.3 per cent to 4.9per cent for men and 3.6per cent to 1.9per cent for women in normal population [4-6]. However, in psychiatric inpatients its  prevalence rate  is very high (55per cent) which led to the suggestion that the questions about SCA should be included in the psychiatric clinical interviews.
Zoonotic diseases or zoonoses are the diseases of animals that can be transmitted from animals to humans. Although over 200 zoonoses have been identified which can be caused by bacteria, parasites, fungi, and viruses. Out of which, three most dangerous ones include; Leptospirosis, Echinococcosis and Rabies.
Leptospirosis: Any contact with the sexual organs of dogs, cattle, pigs, horses and sheep can transmit this bacterial disease to humans. Leptospirosis can cause Meningitis which leads to death in about 10 per cent of the cases. Echinococcosis: Parasitic worms from the faces of dogs, cats, and sheep can cause this disease. The worms cause cysts in lungs, liver, brain, spleen, heart, and kidneys. If not treated, this disease can be fatal.
Rabies; one of the most severe of zoonoses, it  is transmitted from the saliva of cats, dogs and horses, which affects the central nervous system and is almost always fatal if not treated soon after the exposure. In addition to the diseases one can catch through SCA, there is also the risk of injury that can be caused by large animals such as horses during the sexual intercourse.
SCA is also a risk factor for urological diseases among humans. In a study of 118 penile cancer patients, 44.9 per cent patients had reported SCA leading to a conclusion that sex with animals is a risk factor for penile cancer and may be associated with veneral diseases.
According to the World Health Organisation, although the zoonoses represent significant public health risks, they are not prioritised by world health systems. Hundreds of thousands of people are affected by these diseases even though most of them can be prevented. zoophilia is an important community health concern of current times, it is thus   high time countries provided needed steps to deal with this crime and stop downplaying on the seriousness of zoophilia
Nevertheless, the fear of God and value re-orientation by the family, society and government, are ways to overcome the problem of sex perversion. Everybody who has a stake in the society is under the obligation of good conscience to protect the sanctity of morality. All stakeholders should be at forefront of the titanic struggle to zealously guard moral and ethical values.
Let us fight bestiality. It reduces the dignity of humans.
By: Igbiki Benibo & Sylvia ThankGod-Amadi
The Resurrection:  Myth Or Real?
The Bodily Resurrection of Jesus Christ is one of the Christian's confessions that since first century A. D. has attracted the ire and criticism of other faiths. Even with the clamour of religious tolerance for national cohesion and unity, it is difficult for most non-Christians to accept that Jesus died and bodily resurrected after three days. Is it a myth, a hallucination, a fraud, a mistaken identity of tomb or a reality that Jesus resurrected bodily?
While Christians believe the resurrection of  Jesus Christ  is an attested fact of history, it is one of the fundamental elements of the deity of Jesus Christ, those who are sceptical about it find it difficult to explain the existence of Christianity without the bodily resurrection of Jesus Christ.
Though the bodily resurrection is incomprehensible absolutely and a mystery that can only be made known by God to man, this evident which formed the bedrock of the Christian faith has archaeologists' support- the remains of Jesus was not found in the grave.  Of all the founders of religions that are dead, only Jesus' remains were not found in the grave, some Christian leaders say.
This finding corroborates the angel's declaration to Mary Magdalene, "He is not here, He is Risen". The uniqueness of Christianity lies in the assurance of Jesus Bodily Resurrection.
Though the bodily resurrection narration is fraught with several dissenting opinions from the opposition way back, the  Resurrection Morning, over 2,000 years ago when the soldiers on guard the tomb where financially induced to deny the reality of the event which is as absolute as truth.
The overwhelming effect of the bodily resurrection of Jesus Christ is what informs the annual Easter Conferences and Retreats by all Christ-centred churches who accept the Resurrection as a tenet of the Faith and a cardinal belief in Jesus the Christ.
Paul the divine in his apologetic to the Church at Corinth had articulated why the Resurrection is real and a futility of Christianity without the Resurrection of Jesus Christ.
Hear him: "Now if Christ be preached that he rose from the dead, how say some among you that there is no Resurrection of the dead? But if there be no Resurrection of the dead then is Christ not risen:
"And if Christ be not risen, then our preaching is vain, and your faith is also vain.
"Yes, and we are found false witnesses of God, because we have testified of God that he raised up Jesus: whom he raised up not….For if the dead rise not, then is not Christ raised:
"And if Christ be not raised, your faith is vain; ye are yet in your son's. Then they also who have fallen asleep in  Christ are perished…
"But now is Christ risen from the dead and become the first fruits of them that slept".
The controversy on the Jesus Bodily Resurrection dates back to about AD 29, older than Christianity.  However it remains a non-fiction.
Christianity rises and falls on the Bodily Resurrection of Jesus Christ thus Paul states "if only in this life we have hope, then we are of all men most to be pitied".
According to Tim Lahaye in his devotional, "Perhaps Today", the central miracle of Christianity is the Resurrection. From the doctrine comes our view of the afterlife.
The District Superintendent of Assemblies of God Nigeria Rivers District, the Rev. Dr. Daddy Ibulubo,described the resurrection as a valid hope of the Christian and mankind.
"The concept of the Resurrection gives us a bit of an appreciation for all that Jesus did on the Cross. It was there He paid the debt for our sin taking our judgement on Himself in order to give us eternal life".
Also speaking on the Blessed Hope at this year's Easter Retreat of Assemblies of God, Nigeria, Rivers District, the lead speaker of Area One Zone One (Port Harcourt, Rivers District), the Rev. Johnson Nwanebu, rehearsed the background of the "Blessed Hope".
According to the man of God, Paul the intrepid evangelist, had founded the little church in Thessalonica, a city given over completely to idolatry and immorality. There were Jews there who rejected his Resurrection message and quickly drove him away.   Then within six months of Paul's expulsion, he was told that some of the members of the church had died and those who remained wanted to know where the deceased had gone. They were afraid the buried loved ones would be left behind when Jesus will come again.
In responding to their doubts, Paul answers to the rest of us who also ponder over the fate of the dead in the Lord.
The Resurrection of Jesus Christ, no doubt offers invaluable benefits to mankind and Christianity.
According to Dr. Ibulubo the Blessed Hope is sublime to the final defeat of Satan and the power of death. "Oh death where is your sting, Oh grave where is your victory".
It underscores the reality of the Resurrection of both the Righteous dead and the Wicked dead at the Rapture and after the 1,000 years reign of Jesus Christ on earth, respectively.
In the view of Rev. Nwanebu,  the resurrection was the greatest event which gave birth to Christian faith and power for divine sonship. He said by the Resurrection of Jesus Christ, all people who believed in God through Jesus are empowered to overcome the dictates of the flesh.
No doubt, the Resurrection can not be fully and comprehensively explained. That however, does not mean that it is farcical because religion functions on belief even without proof and reason unlike science and philosophy, respectively.
Dr Ibulubo says what remains a mystery to man for lack of understanding, can be revealed by God through the teaching Ministry of the Holy Spirit called "Illumination".
In the view of Dr Tim Lahaye, God is well able to take care of what remains a mystery to man. He said for scientific explanation, matter is neither created nor destroyed. While a body may turn to dust or ashes, the elements of a person will never leave the universe. It will be simple thing for God who created the entire universe to call together the elements of all the people who have ever lived in a new resurrected form. If He could speak a word and call this world with all its intricate details into existence, God can certainly bring the dead back to life in a new and improved form.
What is the purpose of the Resurrection, a person may ask?
Dr H. L. Wilmington, a professor of Systematic Theology, says that it is a tragic fact that our world is a materialistic one. So the purpose of the resurrection, among other things, was to destroy man's final enemy—death.
Rev. Johnson Nwanebu, the Assistant District Superintendent of Assemblies of God, Nigeria, Owerri East lent support to Wilmington' position and added that the resurrection was to deliver man from curse.
Dr Daddy Ibulubo, also said the purpose was to save man from the dominion of darkness, translate him to God's kingdom, destroy completely the works of the Satan, whom he said came to steal, kill and destroy.
The Resurrection of Jesus which is the foretaste of the resurrection of the dead, is the explanation why people are transformed inside-out, to live for God through faith in the finished work of Jesus the Christ. How could a person explain the salvation of Paul and the several million Christians who forsook the flesh, sin and the lure of the world to serve God. What changes a sinner to a saint?, What transforms a persecutor of the Christian's faith to an ardent preacher and martyr of the gospel.  The Resurrection of Jesus, undoubtedly, is the answer.
By:  Igbiki Benibo