Navy Nabs 12 Boats, Three Trucks With N200m Stolen Products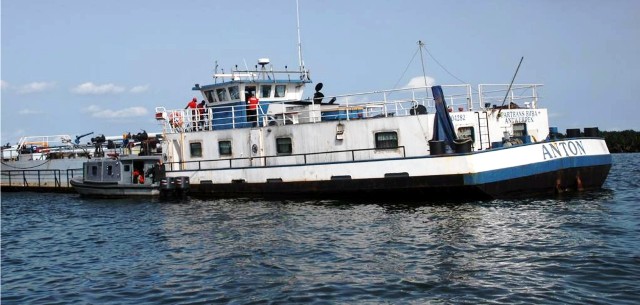 The Nigerian Navy, at the weekend, said "Operation Dakata Da Barawo" (OPDDB), has intercepted N613million worth of stolen crude and illegally refined Automotive Gas Oil (AGO), also known as, diesel from oil thieves and other criminals in Niger Delta.
In a statement, the National Public Relations Officer, Nigerian Navy, Commodore Kayode Ayo-Vaughan, said the operation was an indication of the Nigerian Navy's resolve to ensure zero tolerance for Crude Oil Theft (COT), illegal bunkering and other related economic crimes in the nation's maritime area and the South South geopolitical zone in particular.
Ayo-Vaughan, however, warned economic saboteurs and sponsors to desist from unpatriotic and criminal acts in the region, saying N200million and $700,000 (N413million) worth of products were intercepted in two weeks.
"These arrests and seizures from the ongoing OPDDB have denied oil thieves and criminals of about N200 million and $700,000 worth of products within a period of two weeks. It is indicative of the Nigerian Navy's resolve to ensure zero tolerance for COT, illegal bunkering and related economic crimes in the nation's maritime area and the South South geopolitical zone in particular," he said.
Giving a breakdown of the seizures made in the weeks under review, Ayo-Vaughan, said, "On 5th April, 2022, Nigerian Navy Ship (CNNS), Pathfinder in Port-Harcourt intercepted nine huge ('Cotonou') wooden boats laden with unspecified quantty of legally refined AGO at Andoki, Bille and other areas within her area of responsibility.
"Additionally, Illegal Refining Sites (IRS) with cooking pots, tanks and reservous were discovered at in Ketoru Creek. The Base also arrested two STARZ marine boats, DOROH 1 and DOROH 2 for providing illegal escort services within the Bonny martime area without proper approvals. Also, on 7th Apri,l 2022, NNS ABA intercepted and arrested MV ROYAL DIADEM which was laden with suspected ilegally refined AGO of unspecified quantity at Bonny area.
"The vessel was unable to provide appropriate documentation at the point of loading, hence MV ROYAL DIADEM is presently undergoing investigation. Similarly, NNS DELTA at Warri located an IRS around Opumami and Asukpo Creek laden with about 20,000 litres of suspected stolen crude oil.
"Also, at Ewa creek in Warri area, an IRS observed to contain several metallic ovens and storage tanks was destroyed. In addition, on 11 April 2022, Forward Operation Base (FOB) FORMOSO acting on intelligence reports raided Fununu Fishing Camp Akassa, Bayelsa State, a known but suspected hideout for illegal refining operators and sea robbers. In the encounter, a dugout pit containing about 1.258bbls of stolen crude oil was deactivated."
However, the Navy spokesman, also disclosed that the Forward Operation Base (FOB), Bonny also destroyed a wooden laden boat with unspecified quantities of suspected crude oil while NNS SOROH at Yenagoa discovered 2 stores and assembly points used by illegal bunkerers.
"In the same vein and on the same day, FOB BONNY destroyed a wooden laden boat with unspecified quantities of suspected crude oil at Nabil creek m Rivers State.
"Furthermore, on 15 April 2022, NNS SOROH at Yenagoa discovered 2 stores and assembly points used by illegal bunkerers at Onombu and Avams communities subsequently leading to the discovery of 6,000 litras of AGO. The Base also arrested 3 trucks each laden with 35,000 litres of suspected illegally refined AGO. Equally, NNS DELTA at Asugbo Creek in Warri deactivated an IRS with about 50.000 litres of suspected stolen crude oil and 140,000 litres of suspected sludge.
"On the same day, the base deactivated an IRS around Egwa creek in Warri laden with 250,000 litres of stolen crude and about 30,000 litres of illegally refined AGO.
"In AkwaIbom state, NNS JUBILEE intercepted and arrested a wooden boat laden with about 100 drums and sacks of product estimated at about 33,000 litres of suspected illegally refined AGO," he stated
PFAs Invest N155.44bn Pension Funds In Real Estate
The Pension Funds Administrators (PFAs) have invested N155.44 billion out of the total funds under the Contributory Pension Scheme in real estate properties as of the end of September 2021, data from the National Pension Commission (PenCom) have revealed.
The PenCom data on monthly pension fund portfolio showed that the total funds under management stood at N13tn as of September.
Other investment portfolios where the funds were invested included FGN securities; domestic and foreign ordinary shares; and corporate debt securities, comprising corporate bonds, corporate infrastructure bonds, corprate green bonds and supranational bonds.
The funds were also invested in local money market securities, comprising bank placements, commercial papers and foreign money market securities.
The PFAs invested the rest in mutual funds, comprising open/close-end funds, private equity funds, infrastructure funds, cash and other assets.
Speaking on real estate investment, the Group Managing Director/Chief Executive Officer, CFL Group, Mr Lai Omotola, highlighted the need to invest in real estate.
"Construction remains the fastest way of getting out of recession because of the large value chain to the economy towards creating jobs", he said.
According to a report by Augusto & Co, a pan-African credit rating agency, the Nigerian pension industry's net assets are expected to hit the N20tn mark by 2023.
It said in its 2021 insurance industry report that the growth in the pension industry's managed assets had been largely driven by investment returns and additional contributions, to a lesser extent.
The report said the industry's annual contributions over the last five years had averaged N699bn while withdrawals had averaged about N341bn, translating to a net annual contribution of N347bn and accounting for 26.6 per cent of the industry's AuM growth over the period.
It said the remaining 73.4 per cent of average growth was attributable to investment returns earned on the portfolios.
FG Targets $40bn Investment In Digital Infrastructure By 2025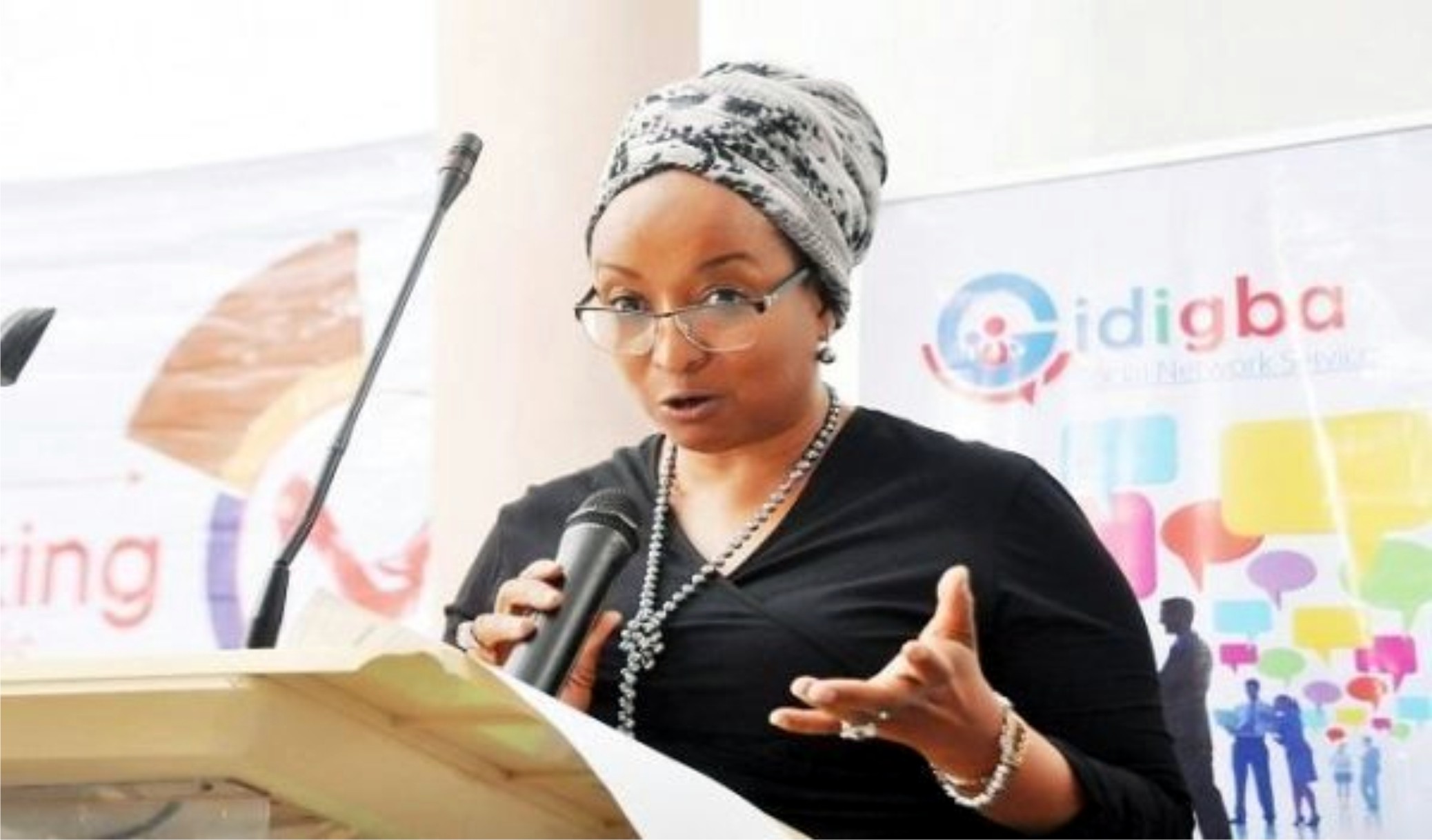 The Federal Government says it expects $40bn in private capital investments in digital infrastructure by 2025.
The government disclosed this in its 'National Development Plan 2021-2025: Volume I.'
It said, "To achieve the goals outlined in the sector, the estimated public investment is N150bn from 2021-2025. Allocations will be made to priority projects in the sector as well as projects essential to the operations of the relevant ministries.
"In addition, the ICT sector is projected to facilitate the formation of up to $1bn in private equity and private capital investments in digital infrastructure of approximately $40bn".
According to the government, to unleash Nigeria's potential for industrialisation and sustainable economic growth, it will take measures to digitise the economy and make digitalisation a key driver of national economic development strategies.
It said it would grow the digital economy from 10.68 per cent to 12.54 per cent and improve e-governance by 100 per cent by 2025.
It added that to unleash the nation's digital economic objective, it would need to improve legal framework of the sector through policy amendment and implementation; drive investment for infrastructural development through public funds and blended financing; prioritise skills development through the promotion of STEM and digital technology education; and drive local and foreign investments.
The government said, "There has been a gradual global transition to a fourth industrial revolution through the diffusion of digital technologies encapsulated in 5G, cybersecurity, artificial intelligence, machine learning, robotics, Internet of Things, computer vision, etc.
"These global trends have created an urgency for Nigeria to improve its digital and technological capacity in order to generate innovations that will enable Nigeria to harness the benefits of digitalisation for economic development and competitiveness.
"For economies to build resilience in a fast-paced, and ever-changing global environment, there is a need for a robust digital, ICT, and R&D ecosystem to drive innovation and continuous adaptability for sustainable economic growth.
"With its teeming, young, and tech-savvy population, and increased investor interest, Nigeria holds the potential to become a leading technological powerhouse and boost productivity across its economic sectors".
Fuel Price Increase: NLC Threatens To Shut Down Nigeria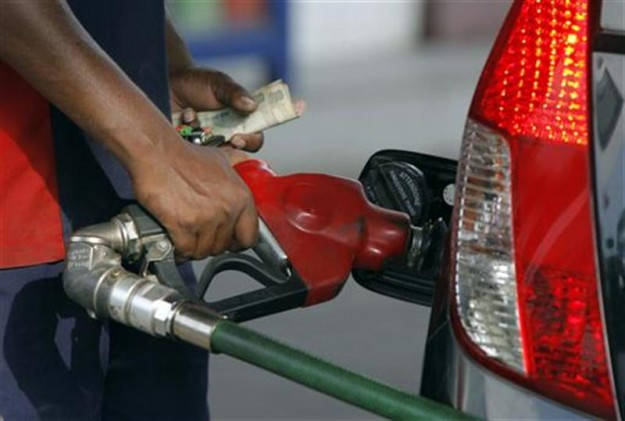 For the umpteenth time, the Nigeria Labour Congress (NLC) has warned the Federal Government against further increase in the pump price of fuel in the country and called on the Nigerian workers to prepare for total war against the fuel price hike.
The organised labour insisted that workers and masses would not accept any further increase in the pump price of fuel in the name of subsidy removal.
The NLC President, Comrade Ayuba Wabba, gave the warning in a New Year message to workers.
He also named Zamfara, Taraba, Benue, Kogi, Cross River, Abia and Imo states as seven states yet to implement the N30,000 minimum wage that took effect on April 18, 2019.
In the message titled "The Year 2022 Felicitations: Keeping Our Hopes And Aspirations Alive In The New Year", NLC directed the affected states to commence indefinite strikes to force the respective state governments to implement the new wage.
NLC, in a 9-page statement, said the government was not relenting in its determination to push through further increases in the pump price of petrol in the name of "removal of petrol subsidy".
It said, "We have told the government in very clear terms that Nigerians have suffered enough and will not endure more punishment by way of further petrol and electricity price increases.
"Our position in this regard is predicated on four major grounds. First is our concern on the deceit and duplicity associated with the politics of 'petrol price increase' by successive Nigerian governments. The truth is that the perennial increase by the government in the pump price of petrol is actually a transfer of government failure and inability to effectively govern to the poor masses of our country.
"We are talking of the failure of government to manage Nigeria's four oil refineries and inability to build new ones more than thirty years after the last petrochemical refinery in Port Harcourt was commissioned; the failure to rein in smuggling; and the failure to determine empirically the quantity of petrol consumed in Nigeria.
"The shame takes a gory dimension with the fact that Nigeria is the only OPEC country that cannot refine her own crude oil.
"During the negotiations that trailed the last increase in petroleum prices, Organized Labour made a cardinal demand on government which is that it must take immediate steps to revamp and rehabilitate Nigeria's refineries.
"A Technical Committee was set up to monitor progress in this regard. As we all know, the work of the Technical Committee, like our abandoned public refineries, has ground to a halt and further negotiations with the government adjourned sine die for nearly one year now.
"As a responsible social partner, we have at different times called on the government to show us what they are doing in response to our demands but silence is the response we get".
By: Boye Salau