49 Illegal Refineries Deactivated, 70 Oil Thieves Arrested In Niger Delta –Military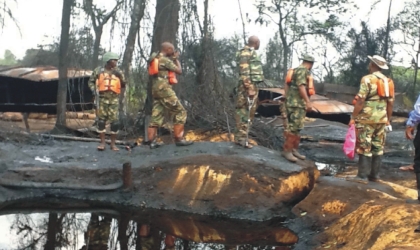 The Defence Headquarters says the troops of Operation Delta Safe, have discovered and destroyed 49 illegal refineries in the past two weeks in the Niger Delta.
The Director, Defence Media Operations, Maj.-Gen. Bernard Onyeuko, said this while giving an update on military operations.
Onyeuko said the troops also destroyed 275 polythene bags containing illegally refined AGO, 146 ovens, 145 receivers, boilers, 125 metal storage tanks, eight GP tanks, 19 drums and 69 50litres jerry cans.
He said that 81 galvanised pipes, 85 dugout pits, five warehouses and pots containing illegal refined AGO were also discovered and destroyed during the period.
Onyeuko said that troops eliminated one militant and recovered 6.6 million litres of illegally refined AGO and a total of 4.4 million litres of stolen crude oil.
According to him, troops also recovered one gun boat, one BMG gun, one AK47 rifle, five MCs, several rounds of 7.62mm and special ammunition.
Others are 12 motorcycles, 20 wooden boats, 15 pumping machines, two trucks, three speedboats, five engines, one tricycle and five vehicles.
He said that 70 suspects associated with pipeline vandalism and other criminal elements were apprehended during the period.
He said the operations were conducted in different locations across Delta, Rivers, Bayelsa and Abia State.
Onyeuko also said that the Nigerian Navy, in conjunction with U.S. AFRICOM, recently concluded the 12th Edition of Exercise Obangame Express.
He said the exercise was to create the enabling environment and freedom of Navigation in the Gulf of Guinea.
He said the NN patrol vessels, FV Magnolta and FV Jasmin intercepted fishing vessels carrying out illegal fishing activities on the nation's coastal waters.
"MT Queen of Peace was intercepted loaded with 1,257 cubic metres of stolen crude oil with 14 crew members on board, while MT Harbour Spirit was also intercepted for suspected illegal activities and forged documents.
"A total of 16 vessels, 21 crew members were interrogated and five arrested within the exercise period.
"The overall assessment of the exercise was adjudged successful as it lived up to its bidding," he said.
Waste Management: Chairman Urges Collaboration With Managers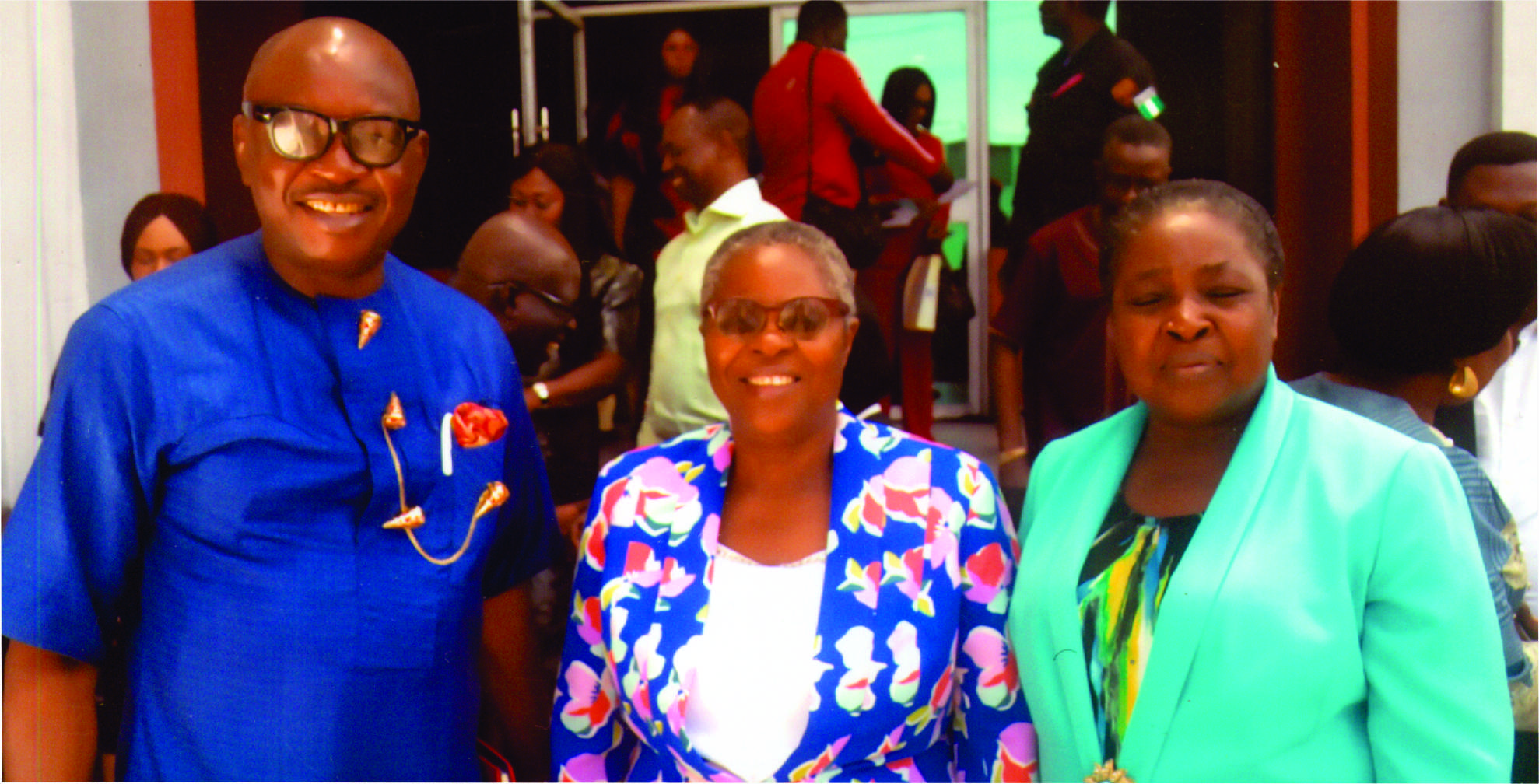 The Delta State Waste Management Board has emphasised the need for stakeholders to work closely with waste managers to reduce the outbreak of epidemic in the state.
Chairman of the Delta State Waste Management Board, Mr Emma Chinye, made the call in a statement in which he urged Delta residents to change their attitude to waste management and environmental practices.
According to him, evacuation of waste is everybody's responsibility as negative effect always got back to the people.
"The board has engaged youths in Asaba to check the indiscriminate dumping of waste at market place and other parts of the state in order to eliminate illegal dumping of refuse," he said in the statement.
He called on the residents to report any private sector participant (PSP) who failed to do his job , while urging PSP officers to be diligent in discharging their duties.
According to him, Delta government was making plans to acquire more dump sites across the State, adding that government has made provision for tipping trucks to be available in 25 LGAs.
"On the problems of the dumpsite, what happened last year would not be experience again. Government is making frantic effort to ensure it does not repeat itself,"he said.
Commissioner Tasks Parents On Children's Upbringing
The Delta State Commissioner for Secondary Education, Mrs Rose Ezewu, has urged parents to always check the activities of their children in order to ensure they were not negatively influenced by peer groups.
Ezewu gave the advice when the Coalition of Civil Society Organisations (CSOs) paid her a courtesy visit, statement from the Ministry said.
Emphasizing on the need for stakeholders to intensify efforts toward tackling violence against the girl-child, she said most parents do not want their children to take correction from their teachers, saying that this narrative is not good for the future of the children and the society in general.
"The Ministry is willing and ready to partner with the civil society organisation in addressing issues of moral decadence among students," she said.
Speaking on behalf of the Coalition of the CSOs, Mr Cyril Olomukoro of the 'Make Your Life Count' Civil Society Organisation, said the coalition comprises seven different registered and non-governmental organisations.
According to him, their aim is to educate and sensitise schools, market and communities on issues of gender based violence and how it can be avoided as well as help abused/ violated persons.
"The coalition is presently working with FIDA in Delta to provide pro-bono services to vulnerable people especially women and children.
"We equally offered free legal services to women and girls survivors of gender based violence," he said.
He urged the Ministry to collaborate with them on pro-bono to sensitise and educate students, youths and women so as to render assistance to the abused or violated individuals among them.
112,759 Delta Pupils Write Entrance Examination Into Sec Schs
A total of 112,759 final year pupils of public and private primary schools in Delta State sat for the 2022 entrance examination into its secondary schools at the weekend.
Permanent Secretary, Delta State Ministry of Basic and Secondary Education, Mr Augustine Oghoro, made the declaration in Asaba on Saturday while monitoring the 2022 Cognitive/placement examination.
Describing the conduct of the examination as successful, he said, "the Ministry is satisfied with the peaceful conduct of the examination at the centres visited,''.
The Commissioner for Secondary Education,Mrs Rose Ezewu, who monitored the examination in Delta Central and some parts of Delta South, said the examination was unique as it was the foundation of the pupils' educational pursuits.
"I am satisfied with the commitment of the pupils that sat for the examination,'' she said.
In his remarks, the Director of Examinations, Mr Sunday Egomaguna, said Delta was committed to setting the pace in the conduct of examinations.
Also speaking, the proprietor of a group of private schools in Okpanam, Oshimili North Local Government Area, Mr Fidelis Egugbo, said he was optimistic about the successes of the candidates.