NDE Disburses N3.9m Loans To Ebonyi Women, Youths
The National Directorate of Employment (NDE) has empowered 39 beneficiaries of the Rural Empowerment Promotion (REP) Scheme, including women and youths in Ebonyi.
The Director-General of NDE, Malam Abubakar Nuhu-Fikpo disclosed this on Thursday at the start of an orientation ceremony for no fewer than 100 beneficiaries of its 2022 Sustainable Agricultural Development Training Scheme (SADTS).
The ceremony and the disbursement of the loans to the 39 beneficiaries were performed at Ezzamgbo, Ohaukwu local government area of Ebonyi.
The Director-General said at the ceremony that the training scheme for 100 beneficiaries was to educate the young farmers, especially the unemployed youths, on modern methods of agricultural production.
Publish Details Of Parties' Financial Transactions, SERAP Tasks INEC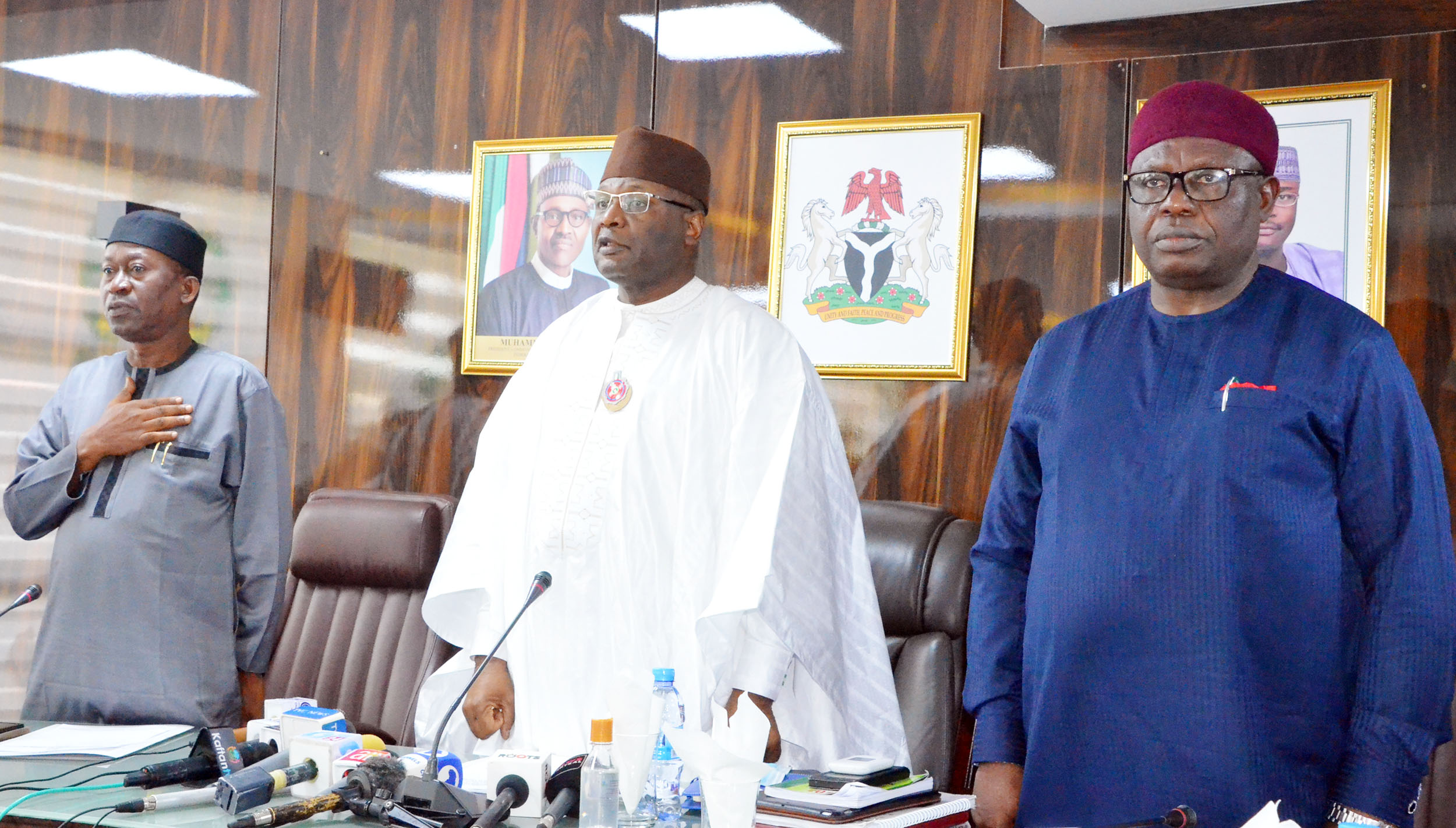 Socio-Economic Rights and Accountability Project (SERAP) has asked the Chairman of the Independent National Electoral Commission (INEC), Prof Mahmood Yakubu, to publish the reports of parties' accounts and balance sheets.
The body also wants details of the guidelines and steps being taken to prevent vote buying in the forthcoming elections and to prosecute vote buyers and other electoral offenders.
In a letter, yesterday, SERAP Deputy Director, Kolawole Oluwadare, noted that citizens have the right to know about the accounts and financial transactions of parties.
He said transparency and accountability would curb the influence of money in politics, promote a level playing field, and remove the risks to the independence of political actors and would-be public office holders.
The organisation insisted it is both immoral and illegal to pay citizens to vote for a particular political party or standard-bearer.
"Unpunished cases of vote buying would continue to undermine good governance, the rule of law, moral values, as well as hinder citizens' participation in elections", it said.
SERAP told INEC that when candidates buy votes, there are possibilities that they will disregard for democratic rules.
"Vote buying and related electoral offences encourage poor governance and weaken citizens' capacity to hold their elected officials accountable for their actions."
SERAP charged the electoral umpire to collaborate with anti-corruption agencies to ensure the effective prosecution of any outstanding cases of vote buying and related electoral offences.
The letter urged INEC to act within 14 days or face legal actions that would compel it to comply with the request.
RSG Recommits To Engaging Youth Positively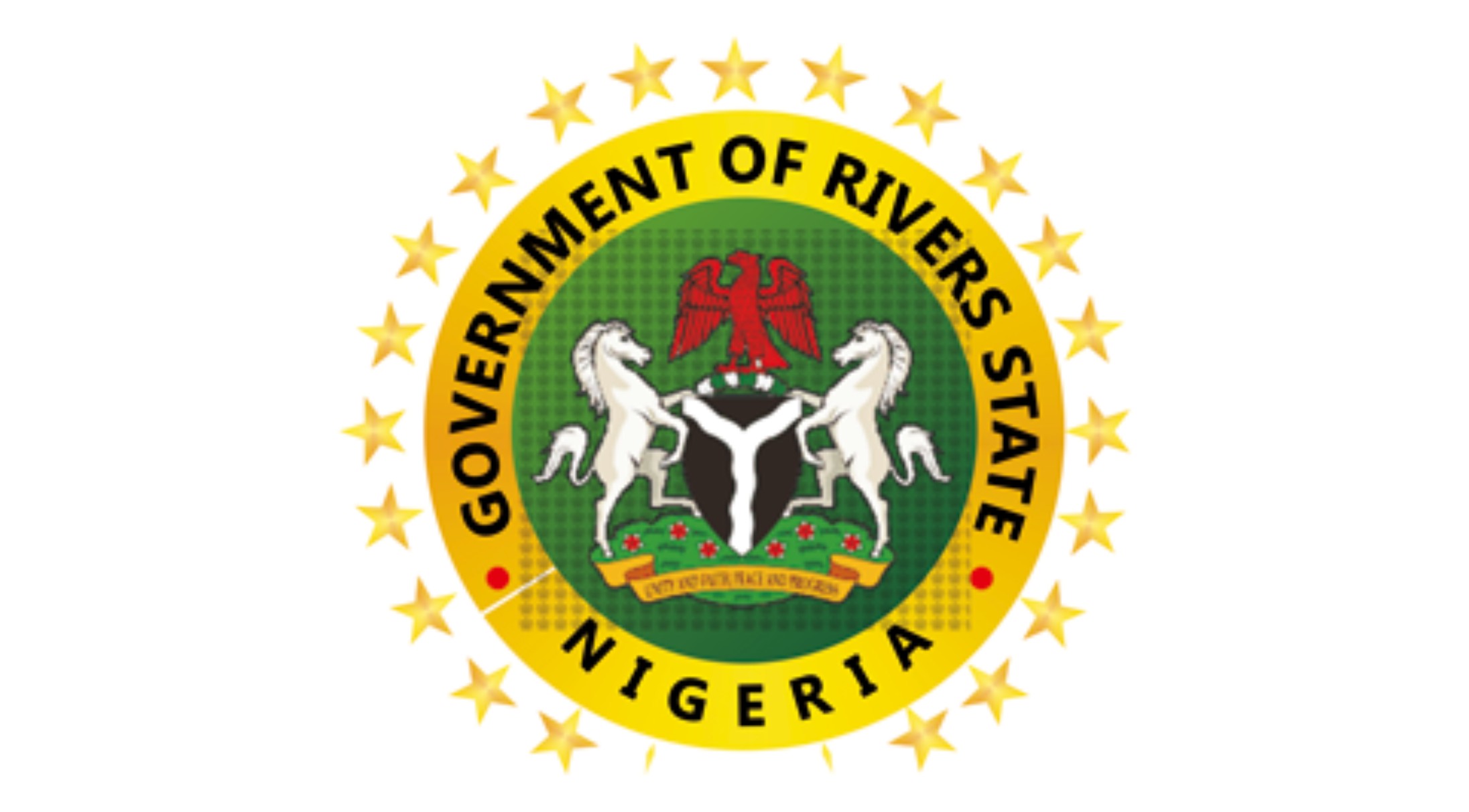 The Rivers State Government has said it was committed to engaging youths positively and empowering them.
The State Chief Executive, Chief Nyesom Wike, stated this during the opening ceremony of the Uplifting African Youth Through Basketball Programme in Port Harcourt, last Friday.
Represented by his Deputy, Dr. Ipalibo Harry Banigo, Wike said the issues of youths and young adults were very important to his administration, while expressing delight that youths were being built up with critical life skills in sports, communication, and entrepreneurial leadership skills needed for Rivers State, Nigeria, and Africa.
"This administration is very interested in youth engagements, we want to make sure that our youths are very inclusive, participate, play their roles, and be well mentored and well-motivated to be able to fulfill all of their potentials in life, educationally, in sports, morally and so we are here to support", the governor stressed.
The governor expressed gratitude to the leader of the Organised Basketball Network (OBN) and his team, for their efforts and the support of the US Consulate, while urging them to visit the Real Madrid Football Academy in Port Harcourt, to appreciate the efforts of the state government in the area of youth engagement.
The youth friendly governor, said "I want to encourage our youths that as you walk together in the next two days, you would learn how to be tolerant with one another and to know that gender based violence is totally not acceptable and that it is inhumane, I know it is just two days, but a lot can be achieved that can be life time impactful".
In her remarks, the United States Consulate's Deputy Public Affairs Officer, Jennifer Foltz said the United States and Nigeria have very special and close relationship, adding that the Consulate feels this was the right time to do a sports programme.
"Sports diplomacy is part of what we do, it is part of some ways we build stronger relationships between our two countries, sports brings people together, and even if you do not speak the same language you can still play sports together", Foltz stressed.
Earlier, the leader of the Organised Basketball Network, Obinna Ekezie said OBN was a platform founded for the development of grassroots basketball in Nigeria and Africa with a mission to develop the next generation of world-class African student athletes and consistently create opportunities to help them advance their careers overseas, through basketball scholarship.
He said the project uplifting African youths was a project to provide inclusion and opportunities for under privileged talented African youths to learn important life skills through basketball.
PDP Assembly, Reps Candidates Emerge In Rivers
Candidates for the House of Representatives and House of Assembly have emerged following the conduct of primaries by the Peoples Democratic Party (PDP) in Rivers State, yesterday.
According to the official results, Solomon Bob emerged the party's candidate for Abua/Odual/Ahoada East Federal Constituency while Victor Obuzor emerged the candidate for Ahoada West/Ogba/Egbema Federal Constituency.
Also, Awaji Inombek Abiante won the ticket for Andoni/Opobo Federal Constituency, just as Boma Goodhead returned elected for the Asari-Toru/Akuku-Toru Federal Constituency while Cyril Godwin Hart won Degema/Bonny Federal Constituency ticket.
The results further show that Felix Nwaeke emerged the candidate of the PDP for Eleme/Tai/Oyigbo Federal Constituency, with Boniface Emerengwa emerging winner for Ikwerre/Emohua Federal Constituency.
In the same vein, Kelechi Nwogu cruised to victory as the candidate for Etche/Omuma Federal Constituency while Dumnamene Dekor won Khana/Gokana Federal Constituency ticket.
Similarly, Kingsley Ogundu Chinda emerged the House of Representatives candidate for Obio/Akpor Federal Constituency, while Alabo Victor Tamunomiekaye won Okrika/Ogu/Bolo Federal Constituency ticket.
Chima Boms won Port Harcourt Federal Constituency 2 while Barrister Blessing Amadi is the winner of the primary election for Port HarcourtFederal Constituency 1.
For the Rivers State House of Assembly primary, Hon Dominic Iderima picked the ticket for Abua/Odual, Mrs Queen Williams picked the ticket for Ahoada East 1,Rt Hon Ehe Edison emerged the candidate for Ahoada East 2, while Hon Sokari Goodboy Sokari cruised to victory for Ahoada West.
Hon Major Jack won the ticket for Akuku-Toru 1, Hon Opuende Lolo Isaiah is the candidate for Akuku-Toru 2, Hon Ofiks Kabangs Christopher grabbed the ticket to represent Andoni, whileHon Tekena Wellington Granville got the ticket for Asari-Toru 1.
Also, a serving member, Enemi Alabo George easily won the ticket for Asari-Toru 2, just as Hon Victor Oko Jumbo got the nod to represent Bonny, while Hon Abbey Peter emerged the candidate for Degema.
Hon Igwe Obey Aforji emerged the PDP candidate for Eleme, Emohua will be represented by Mrs Justina Emeji, Hon Onwuka Ignatiuswon the ticket to represent Etche 1, while Hon Chimezie Nwankwor is the candidate for Etche 2.
The present member representing Gokana, Hon Dumle Maol, will retain his ticket for the seat, Prince Lemchi Nyeche emerged the candidate for Ikwerre 1, Mrs Barile Nwakoh won the ticket for Khana1, while Barrister Dinebari Loolo got the ticket for Khana 2.
In Obio/Akpor1, Hon Amaewhule Martin Chike was returned, just as Mrs Emilia Lucky Amadi emerged the candidate for Obio/Akpor 2, and Frankline Nwabochi will fly PDP flag for Ogba/Egbema/Ndoni1.
In the same token, Mrs Nkemuika Ezekwe will fight for Ogba/Egbema/Ndoni2 seat on the platform of the PDP, Davids Arnold Okobiriari won the ticket for Ogu/Bolo, a serving member, Somiari Steward Linda will return in Okrika, while Nwankwo Sylvanus emerged for Omuma seat.
Orubienimigha Adolphus grabbed the ticket for Opobo/Nkoro,Hon Gerald Oforji emerged for Oyigbo, Solomon Wami won the ticket for Port Harcourt1,Hon Tonye Smart Adoki will return for Port Harcourt2, Hon Azeru Opara emerged for Port Harcourt3, and Ngbar Bernard Baridamue won the ticket for Tai.
By: Nelson Chukwudi & Reward Akwu