My Presidency'll Address Leadership Deficit -Wike …Vows To Tackle Insecurity, Ailing Economy, If Elected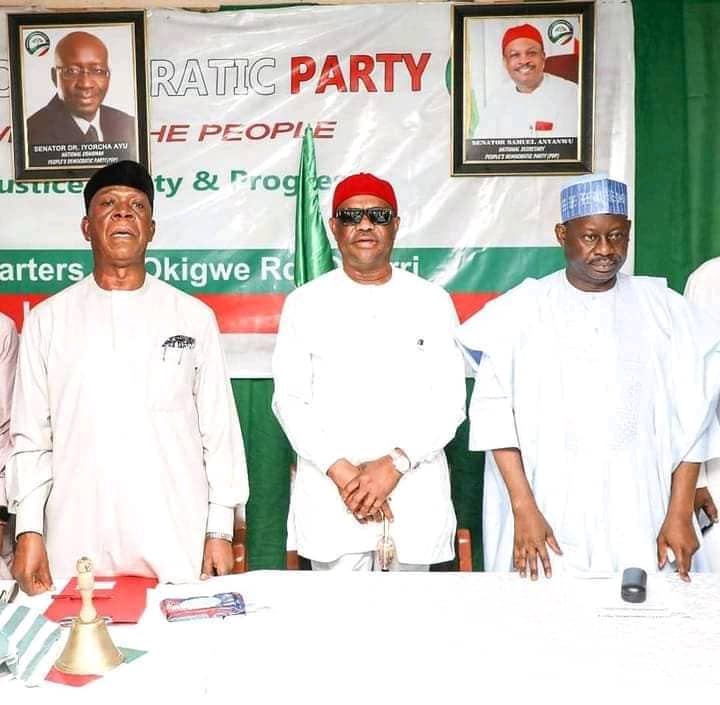 Rivers State Governor, Chief Nyesom Wike has told Nigerians that his presidency would solve the leadership problem that has stunted economic growth in the country.
Wike gave the assurance when he met with the Peoples Democratic Party (PDP) delegates at the party's secretariat in Owerri, yesterday, as part of his ongoing consultation ahead of the party's presidential primary next month.
This is as the Rivers State governor has vowed to expeditiously tackle the festering security and economic challenges facing Nigeria, if elected president.
The governor said he has clarity of purpose and the capacity to galvanise, coordinate the abundant human talents, expertise and resources in steering the county to greatness.
"Each time, our party people will say but for Wike, the party would have died. Now, the same person has come out.
"That Wike who has stood for this party, that Wike who has made this party not to die, that Wike who has made this party to be alive has come out to say I want to now lead this party.
"Nigeria is full of talents. Nigeria is full of people who are intelligent. What is the problem of this country today is leadership.
"You require somebody who can galvanise, coordinate those resources and it takes leadership. If you give me the mandate of the party, I know I will win the election in 2023."
Wike stated that it was hard to believe that President Muhammadu Buhari was truly in charge of affairs of the country, given the intractable insecurity situation in parts of the country and poor performance of the economy.
He pointed to issues of insincerity in the fight against corruption because persons with such charges on them are either made chairman of the APC or shielded from the course of justice.
Wike assured that his presidency would be in charge of the armed forces, provide them with requisite support, strengthen their capacity to gather intelligence and demand results from them.
This is because, he said, any government that cannot protect life and property of citizens has failed.
Wike pointed out that it is such failure that he was desirous to reverse with the PDP ticket.
"If you cannot protect and property, governance is zero. This is because without life what are roads for? Without life, what are schools for and without life what are hospitals for? People must be alive to go to schools.
"You need a firm, courageous and fearless person. You can't go to this election without you leading. You can't be at the back. What I'm fully prepared for is this particular seat, to be the President of Nigeria."
The governor asserted that without security, the economy cannot thrive and he is courageous to tackle the menace across the country.
He also stated that economists and experts shall be engaged as part of his presidency and be allowed to fashion out modalities and strategies that are required to set the road map in growing the nation's economy.
Wike said he is passionate about the development of his people and loves the provision of infrastructure as seen in Rivers State.
He assured of replicating the success record secured in Rivers State, when elected president of Nigeria.
Wike told the delegates that his winning chances would have been secured if they give him the party's ticket because he was the only person who can take the power from APC for PDP on behalf PDP for Nigerians.
Former Gombe State Governor, Dr Ibrahim Hassan Dankwambo, urged Imo State PDP leaders and delegates to support Wike's presidential aspiration because he was competent, fearless and above all, kind hearted.
Dankwambo described Wike as a tested and detribalised Nigerian, who believes in development, having unrelentingly delivered dividends of democracy in Rivers state in the past seven years.
Earlier, Imo State PDP Chairman, Chief Charles Ugwuh, said Nigeria was in search of a great leader like Wike at this critical juncture.
"The governor is a unique personage, very courageous, strong willed, clear headed and focused man: A man who is able to state his belief and conviction without equivocation. He represents a great resource for Nigeria and PDP."
Ugwuh commended Wike for offering himself to rescue and rebuild Nigeria.
According to him, "Imo State loves you because you're very direct, you're very outspoken, and you're not shy to define what you believe."
Similarly, Rivers State Governor, Chief Nyesom Wike has vowed to expeditiously tackle the festering security and economic challenges facing Nigeria, if elected president.
Wike maintained that at this critical juncture, the country desperately requires a leader with political will and courage to decisively end the scourge of insecurity and revive the ailing economy.
The Rivers State governor made the pledge while addressing Peoples Democratic Party (PDP), delegations from Borno and Yobe states in Maiduguri, the Borno State capital, last Monday.
He observed that in the past seven years, the security and economic situation in the country had deteriorated due to the incompetence of the current All Progressives Congress (APC)-led Federal Government.
"I came here today because there is a problem, and that problem is that Nigeria is dying, and we must not allow Nigeria to die. We must rescue this country. So, I came as a Nigerian, a member of the Peoples Democratic Party, a party I have never left since 1998 till now. A party I have worked for, and will continue to work for. A party I believe with it, Nigeria has hope.
"And so, I want to run for the presidency of this country under the platform of the Peoples Democratic Party. I came because I feel concerned. I came because I have no other country to run to, and therefore, I have come to offer myself to solve most of the problems that this APC administration could not solve."
He further said: "Before, people used to talk about insecurity in Borno State.Today, insecurity is all over Nigeria. Hunger does not know Muslim; hunger does not know Christian. Insecurity does not know Muslim; insecurity does not know Christian. Insecurity does not know North; insecurity does not know South. You need somebody who will have the courage to fight insecurity in this country, and I want to tell you that I have that courage."
He advised the delegates not to be deceived by those who may want to use geopolitical and religious sentiments to influence how they would vote during the PDP convention.
According to him, the socio-economic and security challenges bedevilling the country does not exclusively affect Muslims or Christians alone.
"Nigerians are aware that everybody is suffering. Nigerians are aware that people are dying. Muslims are dying, Christians are dying. Northerners are dying, southerners are dying. We need somebody that can stop all these, and that person is me."
Wike accused APC leadership of covertly scheming against his emergence as the flag-bearer of the PDP.
According to him, APC leaders are afraid that if Wike clinches the PDP presidential ticket, that would mark the end of their grip on power.
The governor commended the leader of PDP in Borno State, Mohammed Imam for being a steadfast and dependable political ally.
The Rivers State governor also commended his Borno counterpart, Prof Babagana Zulum, for the hospitality and warm reception accorded him and his entourage.
"Let me on behalf of our team, express appreciation and thanks to my brother, the governor of Borno State. Let me sincerely thank you for displaying maturity and this is what we lack in this country. You have shown maturity, irrespective of the party you belong to."
In his remark, Borno State Governor, Prof Babagana Zulum said the unity of the nation, deepening internal democracy, promoting peace, social cohesion, and stability in Nigeria, cannot be overemphasised.
"The nexus between peace and development need not be overemphasised. We shouldn't allow ourselves to be divided along political lines to the detriment of the vision of developing one strong Nigeria."
Zulum thanked Wike for coming, and wished him well while in his state.
He disclosed that he and Wike were close, and revealed that during the stormy days of Boko Haram, Wike was among few Nigerians who called him on phone to show concern.
In his welcome address, the Borno State PDP Leader, Hon. Mohammad Imam explained that he was one of the friends who purchased the expression of intent and nomination forms for Wike, because they were convinced of his capacity to lead Nigeria out of its current socio-economic predicaments.
Imam, who spoke on behalf of PDP delegates in Borno and Yobe states, decried the nonchalance shown by the All Progressives Congress (APC)-led Federal Government to issues of security that has crumbled business in the two states.
"We in Borno and Yobe are business people. We are bordered with three countries: Niger, Cameroon and Chad. Our people are businessmen.
"On a daily basis, lots of people here can attest to that, over 2,000 truck-loads of goods come out from Maiduguri market, cutting (taken)across these three Trans Sahara regions that I've mentioned: Maiduguri, Banki-Bama to Cameroon, Lake Chad, Niger, up to Central Africa and Libya."
Imam also expressed grief over the level of devastation that their communities have suffered within the period because of the unrestrained marauding Boko Haram killers.
According to him, despite their cries, there has not been meaningful response from the Federal Government.
He said they were now looking up to Wike who was a man of vision and courage to rescue Nigeria, guarantee safety to Nigerians and improve the economy.
"We are peasant farmers; we don't go to farm now. Our people cannot access their farms. In the Lake Chad, we are fishermen. 40percent of the fish consumed in Nigeria and other Sub-Africa states come from Lake Chad Basin.
"Why we want you to be the President and Commander-in-Chief of this country is because we have hope in you as a person because we know your capacity.
"We know your capability. We know your vision for this country. We have no other hope here in Borno, particularly in the North-East, without you at the helm of affairs at the Aso Villa come 2023."
Speaking further, Imam said the people in Borno and Yobe states would support a man who would restore peace in the area.
"We don't see any reason why we will have a president that sits down in the Villa while Boko Haram is killing our people in Sambisa Forest here".
Earlier, Rivers State Governor, and presidential aspirant on the platform of the PDP, Chief Nyesom Wike had paid a courtesy call on the Governor of Borno State, Prof. Babagana Zulum at the Government House, Maiduguri.
Wike, who was accompanied by former Governor Ibrahim Dankwambo of Gombe and former Attorney General and Minister of Justice,Barrister Michael Aondoakaa, later addressed delegates from Borno and Yobe states before departing Maiduguri.
Wike Dissolves State Executive Council …Drops Chief of Staff, SSA, Protocol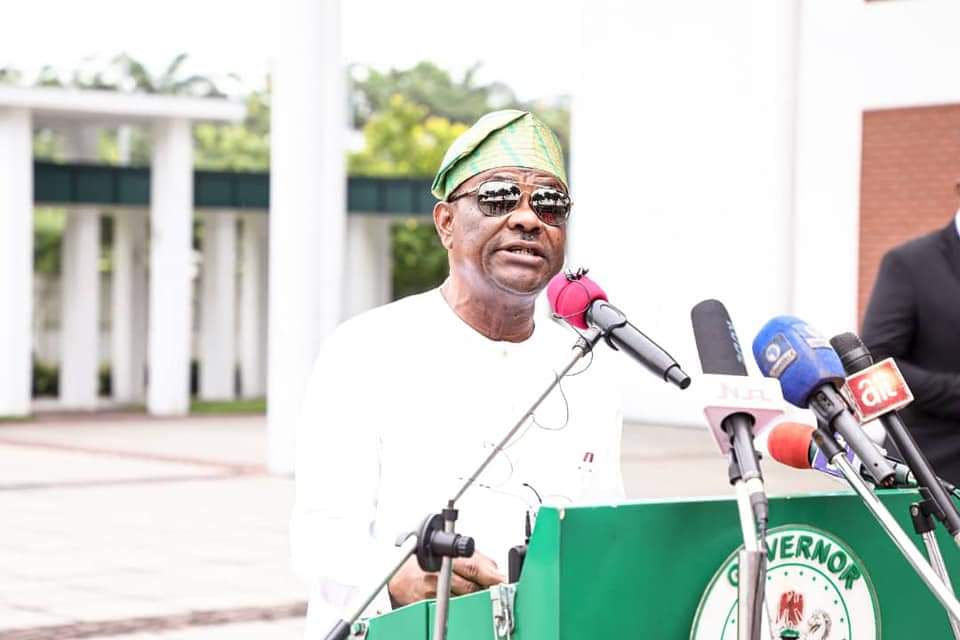 Rivers State Governor, Chief Nyesom Wike, has dissolved the State Executive Council with effect from Tuesday, May 24, 2022.
A statement signed by the Special Assistant Media to the Rivers State Governor, Kelvin Ebiri, indicated that the Chief of Staff to the Governor and Senior Special Assistant (Protocol), have also been relieved of their office.
"His Excellency, Governor Nyesom Wike, commends members of the Rivers State Executive Council for their service and contribution to the development of the state. He has also wished them the best in all their future endeavours."
Wike, has, therefore, instructed all the former members of the State Executive Council to hand over to the most senior officers in their respective ministries.
I'm Best Aspirant To Defend Interest Of Ndigbo -Wike
Rivers State Governor, Chief Nyesom Wike, has told leaders and delegates of the Peoples Democratic Party (PDP) in Abia State to trust him as the only presidential aspirant who has the capacity to defend the interest of Ndigbo.
Wike, who is also a presidential aspirant of the PDP met with the leaders and delegates of the party at Abia State Government House, in Umuahia, last Friday, to solicit support ahead of the party's presidential primary this month.
The Rivers State governor stated that he would not be that kind of a leader who would be lost on the opportunity in public service to address social injustice and other forms of unfair treatment that people suffer in Nigeria.
Wike reiterated his belief in the restructuring of Nigeria, adding that he was determined to be the first to start the process to strengthen the sense of belonging among Nigerians.
"I say so with all amount of seriousness and I challenge anybody who is from the Southern part of Nigeria; who is from South-South, who is from South-East to say so boldly too. Check all of us; look and determine who can even defend the interest of Ndigbo better than me?
"It is not merely to talk. I mean who has the mind. Who has the courage? I have the mind and I have the courage. I will make sure the injustice in this country is solved.
"Ask them, when they were in power, what did they do? How many of them have spoken out? Look, don't waste your votes on such people."
Wike observed that things have fallen apart in the country because those of the All Progressives Congress (APC) who control the Federal Government lack such capacity.
The governor said he was prepared to effectively and productively take drastic decisions, and do so courageously in order to promote national good.
Wike assured that in solving Nigeria's numerous problems, he would also provide requisite logistics, and other support to the security agencies to enable them curb insurgency and activities of bandits within a given timeline.
"That is what leadership is all about. You must be courageous to take decisions people are thinking that is impossible. Inability to take decisions that is our problem in this country.
"But I will take those decisions that people are running away from. I will take it."
On his part, Abia State Governor, Dr Okezie Ikpeazu, who had earlier hosted Wike on a courtesy visit, said they have found in the presidential aspirant a leader who was consistent, with character and trust worthy.
Ikpeazu said Nigeria was in a precarious situation with a bleak future and requires Wike to forge national unity, rescue the country and stabilise socio-economic development.
Former Abia State Governor, Senator Theodore Orji, who represents Abia Central Senatorial District at the National Assembly, said Wike as a performer, was qualified to lead Nigeria.
He assured the presidential aspirant that Abia state delegates will support him.
Also speaking, former Gombe State Governor, Dr Hassan Dankwambo restated that Wike was truly a tested politician who was prepared psychologically and physically to be the best president of Nigeria.
Abia State PDP Chairman, Dr. Alwell Asiforo Okere, explained that most delegates were Wike's converts because they believe in the leadership that he would offer following from what he had accomplished in Rivers State.
Nigeria May Not End Hunger By 2025, Women Farmers Warn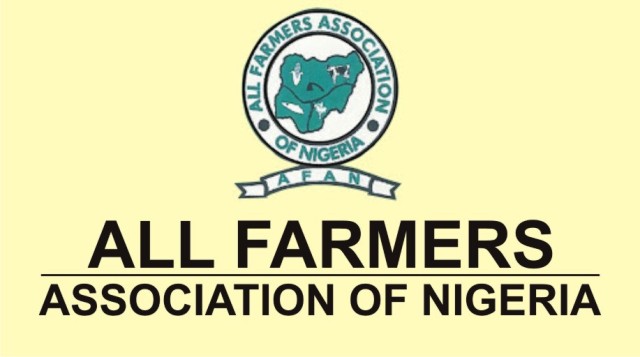 The President, Small Scale Women Farmers Organisation of Nigeria (SWOFON), Mrs Mary Afan, has said that Nigeria may not end hunger by 2025, if it does not invest massively in boosting agricultural production.
Afan made this known to newsmen, last Saturday, in Abuja on the sidelines of Non-State Actors Step Down training on post 3rd Biennial Review report (BR) organised by ActionAid.
Afan identified areas of investment to boost food production to include provision of farm inputs, grains or seedlings and fertiliser to small scale women farmers at a subsidised rate.
She noted that ending hunger by 2025 was one of the seven areas of commitment by countries under the Comprehensive African Agriculture Development Programme (CAADP) Biennial Review process or Malabo declaration.
She frowned at the high cost of fertiliser at the moment, adding that 50kg bag of fertiliser that was sold for N8,000 in 2021 was now selling for N27,000.
Afan said the price of a bag of fertiliser was equivalent to two bags of maize currently sold at N15,000, describing the challenge as disadvantageous and discouraging to farmers.
She described the hike as inimical to the nation's target of food and nutrition security.
Afan said "the hike will greatly affect food production as farmers cannot afford the outrageous price to engage in large scale farming because they only have a small portion of land.
"Normally, we used to get support from government for subsidised fertiliser but at the moment no such support, government's attention has shifted to 2023 election.
"Nothing like distribution of grains to farmers and as we speak, nobody listen to us, we are in a pathetic situation.
"Considering these challenges, there are no deliberate efforts by our government to end hunger by 2025.
"However, if it really wants to end hunger there would have been machineries in place by increasing agricultural budget, supporting small holder women farmers, subsidising their inputs, seeds among others to increase production.
"To address this crisis, government should also look at ways to increase irrigation farming so that farmers can have all year round farming instead of only rainy season as applicable in other countries,".
The 3rd CAADP Biennial Report launched in March by the African Union Commission showed that Rwanda was the only African country that is on track in the seven CAADP/Malabo commitment areas.
The areas are ending hunger by 2025, enhancing investment financing in Nigeria, ending poverty through agriculture by 2025, boosting intra-African trade in agricultural commodities services.
Others are enhancing resilience to climate variability and enhancing mutual accountability for actions and results.
CAADP is a continental framework for accelerating broad-based economic growth and progress toward poverty reduction and food and nutrition security through an agriculture-led growth strategy.