2023: God Has Not Spoken To Me Yet – Adeboye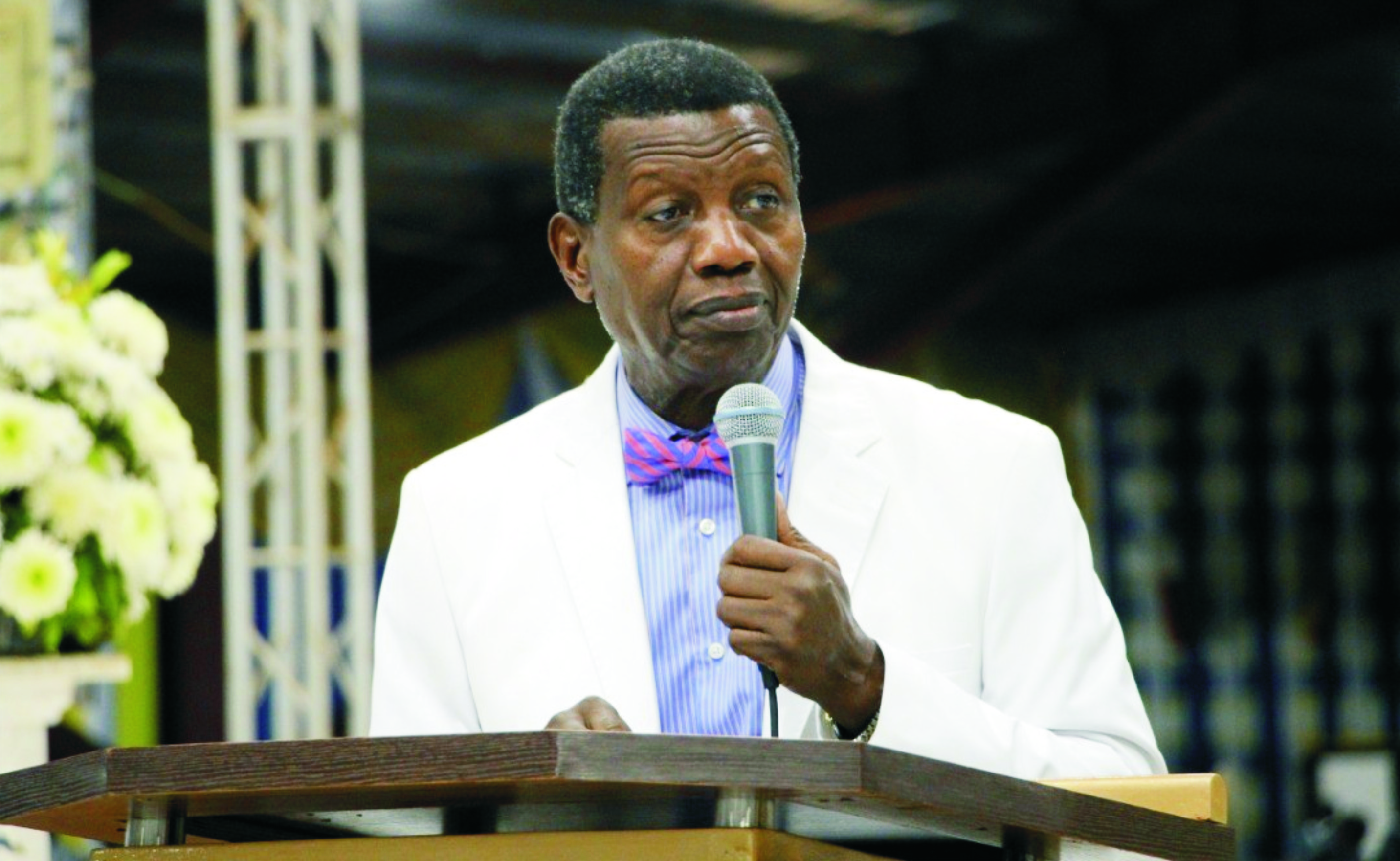 The General Overseer of the Redeemed Christian Church of God, Pastor Enoch Adeboye, says he does not know whether or not there will be an election in 2023 yet.
The 80-year-old cleric said God has not told him whether there would be an election next year.
He said God spoke to him about the 2019 elections more than a year to the election but the case has not been so with the 2023 election.
He quickly added that God might still speak to him about the 2023 general elections but He has not spoken to him yet.
The cleric said he is more concerned about Kaduna killings, oil theft, Nigeria's depressing debt profile and other current national challenges.
Adeboye also said politics is not his calling and he will never be a politician.
He stressed that he does not support any presidential aspirant ahead of the 2023 general elections.
The octogenarian preacher said these, yesterday at the monthly Thanksgiving Service of the Church.
Adeboye said the clarification was important amid the criticisms against the church's creation of a Politics Directorate and the instruction to members to be politically involved in the 2023 electioneering process.
Adeboye said, "Listen to me carefully and if you are going to quote me, quote me correctly. I am talking to those of you who are my children. Do you want to know the truth? And nothing but the truth? I am talking of myself now.
"As of now, as I am standing before you, I still don't know whether or not there would be an election next year. Don't say that Pastor Adeboye said there would be no election next year; that's not what I said. Adeboye does not know yet, put the word 'yet'.
"How come you don't know? Because my father has not talked to me about it yet. The last time we had an election, He (God) spoke to me about the election by June of the previous year and this is April. So, it is not late but He hasn't told me yet."
The octogenarian thereafter threw a challenge to the congregation seated before him. Adeboye said, "He (God) must have told you – some of you who are prophets, you are closer to Him (God) but is there anyone of you here who can raise your hand to heaven and say without any doubt, there will be an election in 2023. If you can tell us, stand up and we will clap for a prophet.
"I don't know yet. Remember to put the word 'yet'," he emphasised.
Ex-Minister, Senator Emerge PDP Senatorial Candidates In Kwara
Former Minister of Sports, Malam Bolaji Abdullahi, has emerged the People's Democratic Party's (PDP) candidate for Kwara central senatorial district.
Abdullahi was elected through affirmation by delegates at the PDP's senatorial primary at Mariam Event Centre, Ilorin.
The national officer that conducted the primary, Hashim Jimoh, announced Abdullahi as the winner, having been returned unopposed.
Also a former Senator, Rafiu Ibrahim was elected as the PDP's candidate for Kwara south senatorial district.
Ibrahim also emerged through affirmation at the primary in Omu- Aran in Irepodun local government area of the state.
Chairman of PDP in Kwara south, Comrade Bisi Fakayode raised up Ibrahim's hand after his unanimous election.
Speaking with reporters after his emergence, Abdullahi thanked the PDP stakeholders and delegates for confirming him as Kwara central's candidate.
He also thanked journalists for their support, adding that :" I do not take your support and that of the PDP's stakeholders for granted.
Abdullahi assured the people of his constituency of quality representation at the Senate.
PDP Primary: Two Ondo Senators Fail To Secure Return Tickets
Two sitting senators from Ondo State, Ayo Akinyelure, and Nicholas Tofowomo, have lost their bid to return to the upper chamber of the National Assembly.
They lost in the primary of the Peoples Democratic Party, PDP, held on Monday in the state.
Akinyelure is representing Ondo Central Senatorial District while Tofowomo represents Ondo South Senatorial District.
In the primary held in Akure, the state capital, Akinyelure came second, polling 58 votes behind Mr Ifedayo Adedipe, SAN, who scored 82 votes.
On the other hand, Tofowomo scored 74 votes behind a former Deputy Governor of the state, Mr Agboola Ajayi, who polled 78 votes in the exercise that held in Okitipupa, in the Okitipupa Local Government Area of the state.
In the Ondo North Senatorial District, Mr Adetokunbo Modupe, defeated his opponent, Mr Foluso Adefemi, with 124 votes as against 93 votes.
Speaking with journalists after the election, Akinyelure attributed his loss to the influence of the former Governor Olusegun Mimiko, who did not support him.
Akinyelure said, "As a ranking Senator and with all I have done for them in Ondo Central Senatorial District, the three ad- hoc delegates that favour Olusegun Mimiko, they gave instructions for them to vote me out. I am happy about this but I know my God will never fail.
"I know what I am talking about. We have six local governments in the central, by the grace of God I am still a sitting Senator. The election was so transparent but I know that with the volume of what I have done for the Ondo Central Senatorial District, I did not expect to be paid this way. But I have a destiny that nobody can stop."
The winner of the Ondo Central primary, Adedipe, said it was the first time he would be contesting for elective office, calling all members of the party to support him to win the main election in 2023.
He said, "The exercise has been peaceful and very free. It is the PDP that has won and not Ifedayo. It is the party that conducts a free and fair election. My fellow aspirants should see this as a vote for all of us."
Rivers Dep Gov, Others Win Senatorial Tickets
Rivers State Deputy Governor, Mrs Ipallibo Harry Banigo, has won the Peoples Democratic Party (PDP) ticket for the Rivers West Senatorial District election.
Ipalibo, who hails from Degema Local Government Area, scored 264 votes to clinch the party's ticket for Rivers West.
The senatorial primaries, which held across the three senatorial districts, also produced Allwell Onyesoh as the candidate of the PDP for Rivers East.
Onyesoh, who hails from Etche Local Government Area, was said to have scored 270 votes to earn him the senatorial flag of the party.
The party also gave its ticket for the Rivers Southeast Senatorial District to a former House of Representatives member, incumbent senator Barinada Mpigi.
The state Publicity Secretary of PDP, Sydney Tambari Gbara, who described the exercise as peaceful, said consensus method was used in some areas to elect the candidates.