African Music: Whither Nigeria, Ghana?
Sharing a common culture under British colonial rule, Nigerian and Ghanaian highlife as played in the 1950s by Victor Olaiya and Emmanuel Tetteh Mensah, competed favourably with the Congolese music of Franco Laumbo Makiadi and Joseph Kabasele. In the 1960s, Miriam Makeba's Pata Pata and Click Song stood on the same musical rating with Rex Lawson's Love Adure, Ibinabo and Roy Chicago's Yoyo gbe and Maria.
But innovators like Zaiko Langa and Papa Wemba introduced new elements into Congo Zairean music with a bolder fusion of rhymba and folklore that have attracted western pop attitudes to indigenous music. The South African Xhosa musical tradition of Makeba and Hugh Masekela has been extended by the likes of Dudu Pukwanda, a most expressive voice who maintained the kwela groove with gusto until 1990. And like a dynamite, Yvonne Chaka and Brenda Fassie have taken on Africa and the West on a music trip that is still moving on wagon wheels.
And of course, of all the artistes bringing the manding sound out of the Sahel region, the first international success came to Salif Keita, the albino singer from Mali whose success story has set the pace for the musical culture of Mali. His image and that of his country was boosted by a 1991 collaboration with United States of America artistes. And needless to say that the world is now a stage for Senegal's Yousou Ndour, a grammy award winner.
Steeped in traditional culture and given Western appeal, Youssou's music is very popular in Europe and America; and has set the pace for the music of the entire Sahel Region.
On the other hand, since the Uhuru Professional Dance Band and the Ramblers in the late 1960s, Ghanaian highlife has been in limbo. Attempts at extending its evolution to the future were made by George Dako, an alto saxophonists based in Germany in the 1970s. His approach was rock-oriented, but it lacked depth in terms of arrangement and melodic structuring. The Benglos Dance Band made a bold effort to revolutionise highlife in Ghana, but the group disbanded after the release of its first album in 1983 due to lack of support and encouragement.
Also, in Nigeria, not much has happened in the evolution of highlife since Rex Lawson! Except that Fela Anikulapo-Kuti revolutionised it in 1965 and later transformed it to Afrobeat where only Femi and Seun Kuti are the only performers.
If there is any evidence of performance of highlife in Ghana today, it is not because the exponents are professionally committed to it. It is because of the monolithic musical culture of the country, which has highlife as the only idiom, unlike Nigeria where there are various other forms.
In Ghana, highlife is crying for professional treatment without which it cannot receive international acceptance. The situation is not different in Nigeria where there is now a tendency towards Afrobeat music. And yet in all of Africa, including Nigeria and Ghana, indigenous musical culture is profound enough to inspire musicians. There is no excuse.
To say that music is a part of life in Africa is an understatement. In many African cultures, music seems to have a greater significance than human life. It is often believed to have predated the existence of man and remains the main conduit for communication with the gods.
In its traditional forms, music accompanies almost every activity. While in contemporary popular guise, it has proved to be a lively form of cultural expression. No African popular music exists in a vacuum; it is always related in one way or another to the cultural background of the performers. For the African, music truly is the expression of culture. The African expresses it through dance, body movement, clapping the instruments identified with his cultural environment and vocal expression. And an important vocal construction is call-and-response singing, a pattern common to many types of African music.
The difference between contemporary popular music and traditional idioms is often vast, but there must be a continuity of purpose. Traditional musicians are human like every other person. They live in the modern world where culture has become dynamic.
Traditional music is bound to be affected by modern influences because the same people who play modern and traditional listen to both. The traditional will always be there, and the ability to fuse it with modern elements, such as jazz or rock without losing its African value is the hallmark of the contemporary African music, which can break through the international scene. And the artiste must be musically educated to be able to develop an individual style, something that manages to remain constant despite changing contexts.
Almost all the incursions into Afrobeat, highlife, and other forms of music today are lacking in basic professional requirements like composition, arrangements and song writing. These roles need to be performed by trained people to be able to fully complement the efforts of performers. Otherwise, the cacophony of sounds would continue to prevail.
A great number of musical videos are now telecast everyday, an indication that efforts are, more than ever before, being made by our young musicians to identify with Afrocentric music. But what does it benefit an artiste in concrete terms, if all he gets from a whole recording effort is desirable in that it could stimulate people's interest, but it is like a double-edged sword. It could also be disastrous.
As the frequency of an airplay daily registers an impression on the subconscious, the inadequacies of the video become emphasised. Mediocrity is promoted; and this can eventually destroy the artiste, preventing the discerning public from giving his next recording effort a chance.
However, what can be done to improve the quality of music and its general standard among our youths is for the education ministry to make music compulsory in secondary schools. The implication of this move is that by the time a young chap leaves secondary school, he would be well grounded in the rudiments of music. If he is so inclined, he could pursue music at the polytechnic or university. But even if he terminates his study at the secondary school level and wants to take up music, he already has an idea about melody, harmony, arrangement and form. He has already acquired a foundation on which he would continue to build.
By: Benson Idonije
Idonije writes from Lagos.
Children As An Elixir For Future Development 
Children are young human beings below the age of puberty or below the legal age of majority. They are also refered to as minors.
According  to the United Nations International Children's  Education Fund (UNICEF), children  refer to human beings below the age of eighteen years unless under the law applicable to the child.
In the United Kingdom, in the context of child support, children are refered to as persons under 16 of age or young persons aged between 16 and 20 who are receiving full-time education (which is not advanced education).
Development is the growth or formation of something or the processing of developing or being developed. Proper development of children in any society is the solution to a brighter future. The children of today are the future leaders of tomorrow. They are the society's future and tomorrow's citizens. This means that the future of every country depends on the children who will be adults in the future.
Development consists of progressive, coherent and orderly changes. These changes have a definite direction. Development  occurs through two main processes, learning and maturation, Development also helps in reduction in poverty, illiteracy, crime rate and other societal vices.
For proper development of children round the world, the United Nations General  Assembly in 1959 adopted the Declaration of the Rights of the Child which defines Children's rights to protection, education and healthcare.
These rights are important agreement by countries who have promised to protect Children's rights. Nigeria is one of them.
According to research, children learn at birth and they develop and learn at a rapid pace in their early years. This provides a critical foundation for life long progress and the adults who provide for the care and the education  of young children bear a great responsibility for their health, development and learning.
Education as part of development is a powerful agent of change. It improves health, livelihoods and contributes to social stability and drives long time growth. It also provides a foundation for development by helping children become better citizens and shows the difference between good and bad. This helps to shape a better society to live in by knowing and respecting rights, laws and regulations. It also helps children and young people to achieve their learning goals and maximise their human potential.
Education can lead to more accurate health beliefs and knowledge thereby having better lifestyle choices, better skills, literacy effective habits and may improve cognitive ability habits, that is brain based skills.
Career development is one of the long developments in the life span experienced by individuals to self actualisation. It is an important key in the lives of children in helping them through the process of thinking and planning for their career as future leaders.
Children should be provided with pratical support inorder to help them identify and explore opportunities in career and subject option they are likely to enjoy. These are vital ways to apply that can help children gain confidence in their ability to succeed in life .
However,starting early gives children the chance to understand  their strength, likes and the corresponding career options that are available before they narrow down their choices. According to Paul Hartung, "factors central to live design such as career exploration, career awareness , occupational aspirations and expectation, vocational interests and career adaptability begin during the childhood years."
Another aspect of future development is through  the acquisition of leadership skills by children. These skills allow children to have control of their lives and the ability to make things happen. Leadership instills confidence and helps children solve problems creatively, work in a team and work collaboratively with others. Leadership also gives children many opportunities to develop responsibility. It is key to supporting and sustaining quality in early childhood.
Meanwhile,  researchers have suggested that children who receive consistent support and care are more likely to develop a secure attachment style which may continue to influence their social relationship throughout life, while those who recieve less reliable care or nothing at all may develop an anti-valent, avoidant or disorganised lifestyle leading to drug abuse, alcoholism, cultism and others.
To position children globally for better life, the United Nations Sustainable Development Group in 2022 during the World International Day of Education celebration renewed their engagement to transform education and build a better future for children in line with the promises of the Sustainable Development Goals  (SDGs).
They established the fact that the key to a better future for children in any country lies in quality education. Schools must look beyond the confines of the classroom and adopt a blended approach that supports children and adolescents to face-to- face settings in community centres, to turn the tide and enable a better future for children.
The group suggested other pratical recommendations which include the boosting of digital skills which are crucial in the 21st century for learners to be able to navigate an increase in digital world. They also noted that school meal programmes must be provided to access a healthy nutrition for children.
In 2015 ,UNICEF noted that  countries all over the world agreed on SDGs , on the future of children, yet years later, only few countries have recorded much progress towards achieving them. The commision presents the case for placing children aged 0-18 years at the centre of SDGs.
They maintained that governments must harness coalitions across sectors to overcome ecological and commercial pressures to ensure children receive their rights and entitlements  now and liveable planet in years to come.
They stated that many children go hungry or are in conditions of absolute poverty. Also, millions of children grow up scared of war, kidnapping or insecurity, and are excluded from receiving the most basic health, educational and developmental services.
Here in Nigeria, the federal government  in order to boost children development signed into law the Child Rights Act. The Child Rights Act was enacted to domesticate the Convention on the Rights of the Child. The children's Rights Act of 2003 expands the human rights bestowed to citizens in Nigeria's 1999 Constitution to children. So far, since it's enactment, some states had replicated the Act. Rivers State is one of the states that the Act  has been enacted.
On January 3, 2010, the Rivers State Child Rights Act 2009 was signed into law in recongnition of children, restore their confidence and self esteem as well as improve their status. Basically, the law provides for care and protection.
The Nigerian government has also set aside a day, May 27 every year to celebrate Nigerian children aimed at drawing attention to their needs,to uphold with particular  attention to the rights of special protection and care afforded to minors,including their rights as human identity as well as the basic needs for food, state-paid education and health care.
However, inspite of efforts of Nigerian government, children are asking government for good security and health care system among others.
Speaking with The Tide in different interviews with pupils namely-Elenwa Diamond Victor-Army Children School, PH; Olojede Ferami-Graceville Christian School, Jos, Plateau State and Ezue Precious-Graceville Christian School, Jos, Plateau State.
Also,students namely-Balafama Precious Tamunobebie-Ibiyeomie-Community Secondary School, Kalio-Ama,R/S;Oberenibia Lolia-Community Secondary School, Kalio -Ama,R/S.; Wisdom God'swork-Community Secondary School, Kalio-Ama,R/S and Beulah Amagala-Potters Touch High School, Bayelsa State.
As future leaders of tomorrow, they intend to lead by presenting themselves as worthy examples and models, obey instructions and laws of the land. Maintain well trained military personnel for security of lives and properties. Ensure free and basic educational system for all children and the masses. Improve the value of the naira. Eradicate corruption especially during elections. Unite the different tribes and religions in the country for peaceful co-existence. Ensure that Nigerians patronise made-in-Nigeria goods. Ensure fixing electricity problems. Employ youth and ensure that childrens rights are not violated. Build better schools that are affordable to the poor. Be a voice for the less-privileged and fight for their justice.
As children presently, they want to be in a peaceful country where everyone is treated fairly. Citizens are given opportunities to explore talents. A country that can rank with other developed countries. Good roads and schools for all children. Everyone should be treated equally whether rich or poor. Good and eligible leaders who can care about the feelings of the people and can also pilot the affairs of the country.
Finally, in the spirit of the celebration, they advised other children to always  obey their elders, concentrate on their studies because they are the future leaders of the country and not to be distracted by negative lifestyles. Be contented, hold on to their dreams and fulfil their passion in life.
By: Ibinabo Ogolo
'Why Child's Rights Act Still Doesn't Apply Throughout Nigeria'
Nigeria adopted the Child's Rights Act in 2003, giving legal consent to both the United Nations Convention on the Rights of the Child and the African Charter on the Rights and Welfare of the child. The country's constitution states that for an international law to take effect, Nigeria's legislature must create a national version.
But as Nigeria operates a federal system of government, the law does not automatically become applicable in all of its 36 states. In terms of the constitution, children's issues are the preserve of the constituent states. Each state legislature must make the national law applicable within its territory. And only 25 of the 36 states in Nigeria have localised the Child's Rights Act.
Currently, 11 states, all in northern Nigeria, have yet to domesticate the Child's Rights Act. There are no records of discussions or debates about the Act in these state legislatures. It has been argued that other laws, including the constitution, are able to protect children. But children in those states are still subject to practices like early marriage, female genital mutilation and begging.
Why The Law Has Not Been Adopted Fully:
Apart from the federal structure of Nigeria's government, there are other reasons the Child's Rights Act has not been adopted by all states. Chief of them is religion, coupled with ethnic and cultural diversity. The dominant religions in Nigeria are Christianity and Islam, with a significant population being adherents of traditional African religions.
It may be simplistic to describe Nigeria as comprising "a Muslim North" and "a Christian South". There are significant numbers of Christians in the north and Muslims in the south. But Islam does dominate in the north, in comparison to the south.
And the Supreme Council for Shariah in Nigeria, along with some legislators from the north, characterised the Child's Rights Act as anti-culture, anti-tradition and anti-religion. Some of the contentious issues include the definition of the child (a person below 18 years) as it pertains to child marriage, particularly for girls.
Child marriage is a prevalent practice in parts of the north. Children about the age of 10 or 12 years get betrothed or married off. While the Child's Rights Act prohibits child betrothal and child marriage, there are other operational laws that make exceptions.
The basis for this is that in Islam, puberty is a determining factor in a (girl) child's readiness for marriage. Fixing 18 years as the minimum age does not fit the doctrine.
Other religious concerns against the acceptance of the Child's Rights Act include children's right to freedom of religion, differences in the inheritance rights of male and female children, and the Shariah's prohibition of adoption, in favour of kafalah, which distinguishes between biological and non-biological children.
Implications:
By ratifying the Child's Rights Convention and African Children's Charter, the Nigerian government has the overall responsibility for ensuring these are implemented in a uniform and coherent manner. The government also took on the responsibility of discouraging religious, cultural, customary or traditional practices that are inconsistent with the Charter.
Yet, at the most basic level, the government is failing to live up to this obligation. Children, a most vulnerable group on account of physical and mental immaturity, bear the brunt of this inaction. They are being denied the full protection of the law. And the consequences for many children, besides child marriage and its health and other consequences, include negative impacts on their education and overall development.
With regard to education for example, the socio-cultural Almajiri system remains prevalent in the north. The practice allows children, usually from poor homes, to be sent to "Islamic boarding schools" for religious education. Many, however, end up on the streets as child beggars, seeking alms and menial jobs for daily survival.
Successive governments have failed to incorporate it as part of the formal school system, leaving children exposed to harmful practices and abuses prohibited by the Convention on the Rights of the Child, the African Children's Charter and the Child's Rights Act. In Nigeria, recruitment of these child beggars by terrorist organisations such as Boko Haram is a real threat or option.
Children Need Uniform Protection
The Child's Rights Act and the African Children's Charter define a child as a person below 18 years. But various laws in Nigeria define children differently and for various purposes. The government needs to take the lead in harmonising the various definitions in conformity with these international and regional laws.
A constitutional amendment would ensure unification across the nation. It should leave no loopholes for contradictory laws, particularly at the state and local levels or based on religion or customs. But a constitutional amendment is a Herculean task, hampered by some of the obstacles facing the Child's Rights Act. It should consider the multi-cultural and multi-religious nature of Nigerian society but focus on the best interest of all children.
While the constitution does not expressly declare Nigeria to be a secular state, a harmonious approach to law making that does not vilify religion is in the best interests of the child. Religious and traditional leaders are "gatekeepers" who cannot be jettisoned. Negotiations with them should not devalue their religion, but get them to become drivers of change for the benefit of children.
The importance of public education campaigns about the issues cannot be over emphasised. The voices of children must also be amplified. Increasingly, examples from the world over show that the power to cause real change begins with the populace. In other words, political will can be secured via a bottom-up rather than top-down approach.
States that have domesticated the Child's Rights Act also have a role to play in challenging the remaining 11 states to do the same. They can do this by showing concrete evidence of the change in the lives of children in those states.
There is no strong case to be made for domestication if it has not translated into fulfilled rights for children. For example, female genital mutilation, a prohibited harmful traditional practice, is still common in parts of southern Nigeria.
Ultimately, where children are concerned, all actions must be in their best interests. The first step in that regard is applying the Child's Rights Act across the country.
By: Usang Maria Assim
Assim is of the University of Western Cape.
Three Years Of COVID -19: What Hope For Children?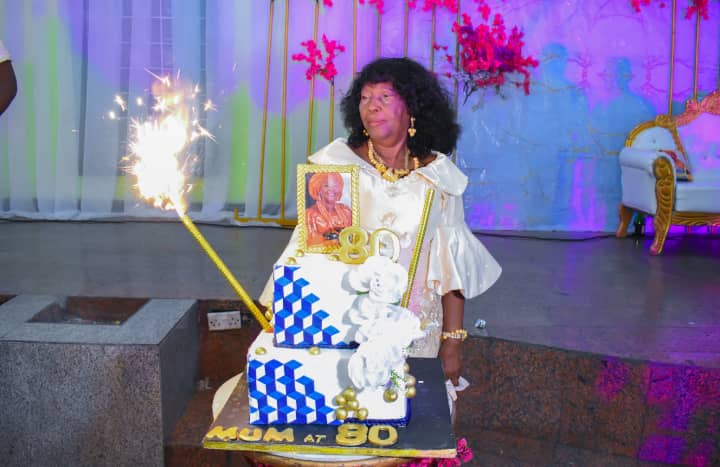 As 2022 progresses, the third year of the global pandemic, the harm done to children by COVID-19 crises is increasingly evident. There is a record rise in child poverty. Also, setbacks to progress on routine vaccinations and disruption to education which has been greatest among poorest children and job losses have been greatly borne by women and youth.
COVID-19 has been a uniquely dis-equalising crisis. It is a universal crisis and for some children, the impact may be lifelong.
Children and young people are not the face of this pandemic, but they risk being its biggest victims.
The economic crisis generated by COVID-19 threatens to hit children and families the hardest.
According to analysis by Florish Data Visualisation, even before the pandemic struck, 591 million children, that is almost one in three children in the mostly low and middle income countries were considered poor by national definitions.
The vast majority of them lived in Sub-Sahara Africa and South Asia.
As families lost their sources of income and home environments turned upside down due to the devastating effects of COVID 19, children and young people found themselves more vulnerable to poverty and deprivation of their basic needs.
Available data on the impact of unemployment and the loss of parents, income due to COVID-19 pandemic are not disaggregated by age and do not reflect the realities faced by children around the world.
According to reports, impact of COVID-19 on the welfare of households with children from data collected in 35 countries including Nigeria states that households with three or more children were most likely to have lost income with more than three quarters experiencing a reduction in earnings. The report also states that income losses have left adults in one in four households with children going without food for a day or more.
Adults in nearly half of households with children reported skipping a meal due to lack of money.
"The modest progress made in reducing child poverty in recent years risks being reversed in all parts of the world. Families have expressed loss at a staggering scale. Last year,2021, inflation reached its highest level in years, more than two thirds of households with children brought in less money. Families could not afford food or essential health care services. They could not afford housing. It was a dire picture and the poorest households were pushed even deeper in poverty", said Sanjay Wijesekera, UNICEF Director of Programme Group.
Meanwhile, Nigeria was particularly vulnerable to the economic impacts of COVID-19 due to the absence of a functioning social security system capable of providing support to households that lost jobs and income during the crisis.
The United Nations High Commissioner for Human Rights, Michelle Bachelet noted in 2021 that although the pandemic has brought into sharp focus the importance of the right to social security, over 70 percent people worldwide had no or only partial social security coverage.
Nigeria's Constitution does not provide a legal right to social security. Nigerian laws create no entitlements to unemployment or child benefits.
However, United Nations Children's Fund (UNICEF) and the World Bank have urged a rapid expansion of social protection systems for children and their families support may include the delivery of cash transfers and the universalisation of child benefits which are critical investments that can help lift families out of economic distress and help them prepare for future shocks. Since the start of the pandemic, more than 200 countries or territories have introduced thousands of social protection measures and the World Bank has supported countries with approximately $125 billion.
By: Ibinabo Ogolo