Down Syndrome: Addressing The Plight Of Patients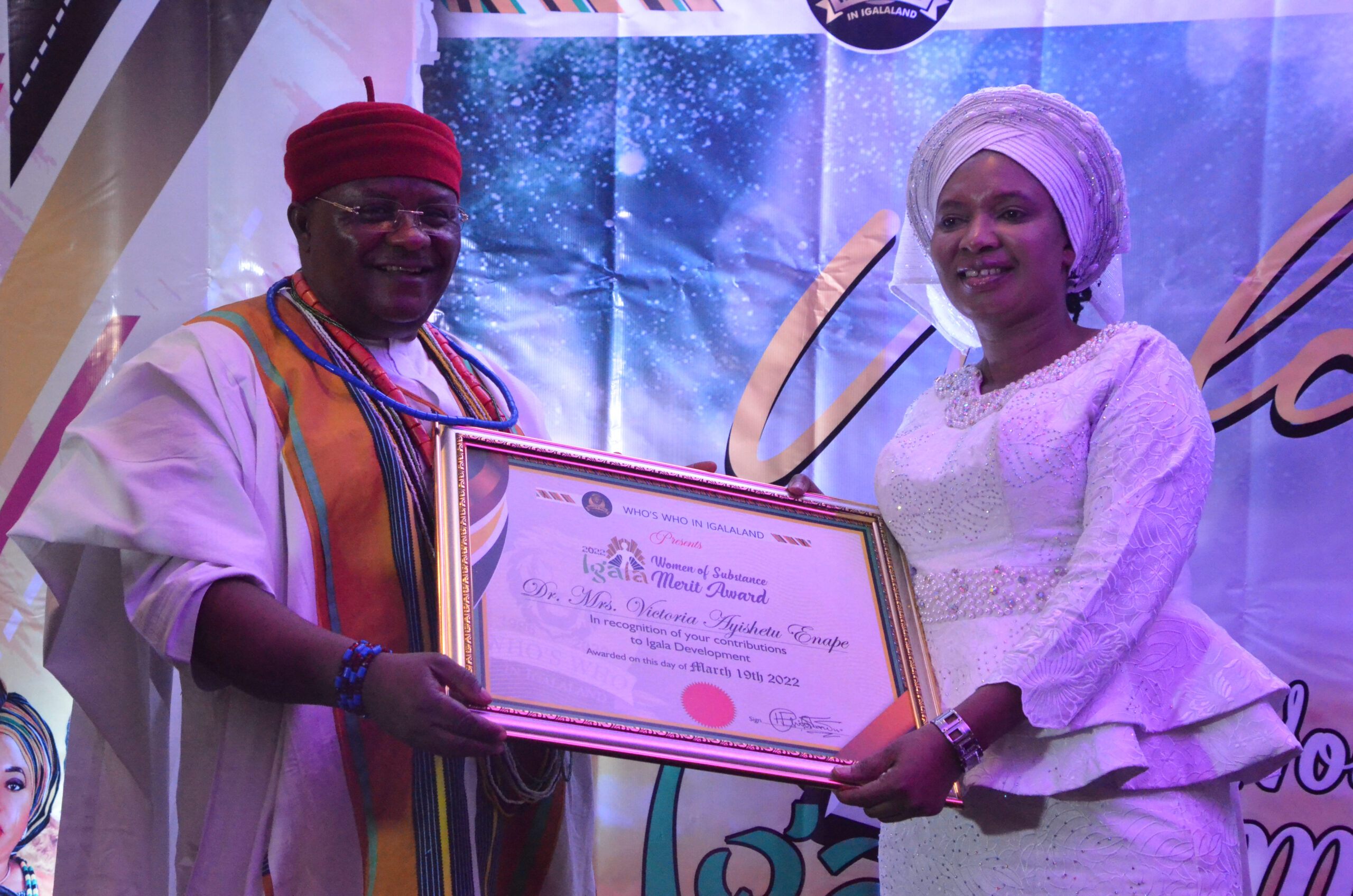 Today, March 21, 2022, is World Down Syndrome Day (WDSD). The day is marked each year on March 21, beginning in 2006. WDSD is observed to create awareness about Down syndrome, standing up for those suffering from this genetic and bodily disorder. Still on this day, people globally celebrate the lives and achievements of Down syndrome victims.
Every year, the United Nations determines the theme of the commemoration of WDSD. This year's theme is: "Inclusion Means…" The theme illustrates that we should make efforts to include the people affected with Down syndrome or other disabilities in all matters of life. People suffering from Down syndrome should not be discriminated against or regarded as "ugly" because of their physical appearance.
To identify with the day, the UN advises everyone to wear blue and yellow colours representing sensitivity to Down syndrome. Wristbands, ribbons, or lapel pins of blue or yellow colours can be used to show support or fund-raising for WDSD. Moreover, blue and yellow colour paintings, candles, bulbs, and nail polish of these colours can be utilised on this special day.
Down syndrome is a genetic and physical disorder that is caused by an additional chromosome 21 within the human body of 46 chromosomes (23 pairs). Individuals with the disease can be seen with stunted growth. It takes the form of diminished muscles, a short neck with excess skin, a flattened face and nose and little ears, eyes, mouth, among others.
During the process of cell division and production of sperm and egg, an instructive alteration occurs in the 21st chromosome that causes the likelihood of Down syndrome. It is one of the most commonly occurring chromosomal abnormalities in humans. Statistical analysis, however, shows that the chances of Down syndrome are greater in infants whose parents are either under the age of 20 or over the age of 35.
The goal of WDSD is to demonstrate awareness among people of this disorder and to stand alongside the victims of the illness. The occasion illustrates that a good diet and lifestyle without depression of an expectant mother are necessary. Another purpose that determines the observance of the day is to let people set a suitable age for marriage (between 25 and 34) to decrease the probability of this disorder through these precautionary steps.
The syndrome occurs in all parts of the world without any prior reason. It is estimated that every year 3,000 to 6,000 children are born with this type of chromosomal disorder which threatens the world community regarding the mental and physical health of people at a larger scale and worldwide range. The disease has no remedy. There is evidence that education and appropriate care improve quality of life.
As Nigeria joins the rest of the world to commemorate the WDSD, there is a need to strongly condemn discrimination of all forms against children and young adults living with Down syndrome in the country as it affects their welfare and well-being. Segregation is unwarranted since the condition does not limit, but the bias does.
In line with the global theme, the Nigerian government should undertake activities to raise public awareness, promote inclusion, encourage advocacy and support the well-being of people living with Down syndrome. One of the things we must hope to achieve is to get Nigerians to understand what Down syndrome means and what life can be for people who live with the condition.
Studies on Down syndrome spanning nine years revealed an incidence of one in 865 live births in a Nigerian hospital. Cytogenetic analysis in 386 patients showed 369 (95.5%) cases to be the result of regular trisomy 21, and translocation trisomy 21 was found in nine (2.5%) patients. Six (1.5%) patients were mosaics, and the remaining two (0.5%) cases were classified as miscellaneous. A high incidence rate among young mothers was observed.
This is why there should be massive information campaigns. Media, government, non-governmental organisations, and faith-based groups should be involved in raising public awareness about Down syndrome. Parents must recognise this destructive disease. Limiting campaigns to social media platforms may not be enough, because many parents are not educated enough to participate in social media.
The Federal Government, especially, must play an active role in ensuring the safe education of children suffering from this disease and providing adequate health care systems to improve them. It has to sponsor children with Down syndrome, build and implement diagnostic centres that will help detect kids who may be born with the syndrome to begin early intervention.
Since the challenges in training children who experience the syndrome are enormous for caregivers and parents lacking adequate resources to cater for their needs, the various tiers of government should be committed by enabling patients to be taken to public hospitals for proper care with all expenses paid by the authorities. Wealthy individuals can establish Down syndrome resource foundations to support educational programmes and therapy services for children, youth and young adults with the ailment.
With an average life expectancy of about 50 to 60 years, particularly in the developed world with adequate health care, those with the syndrome demand to be shown passionate love. Children should not be isolated from their peers. Parents or guardians should never abandon victims, as this may worsen the situation. Early identification of this syndrome is helpful. The good news is that Down syndrome can be found as early as pregnancy.
That FG's Directive On Passport Production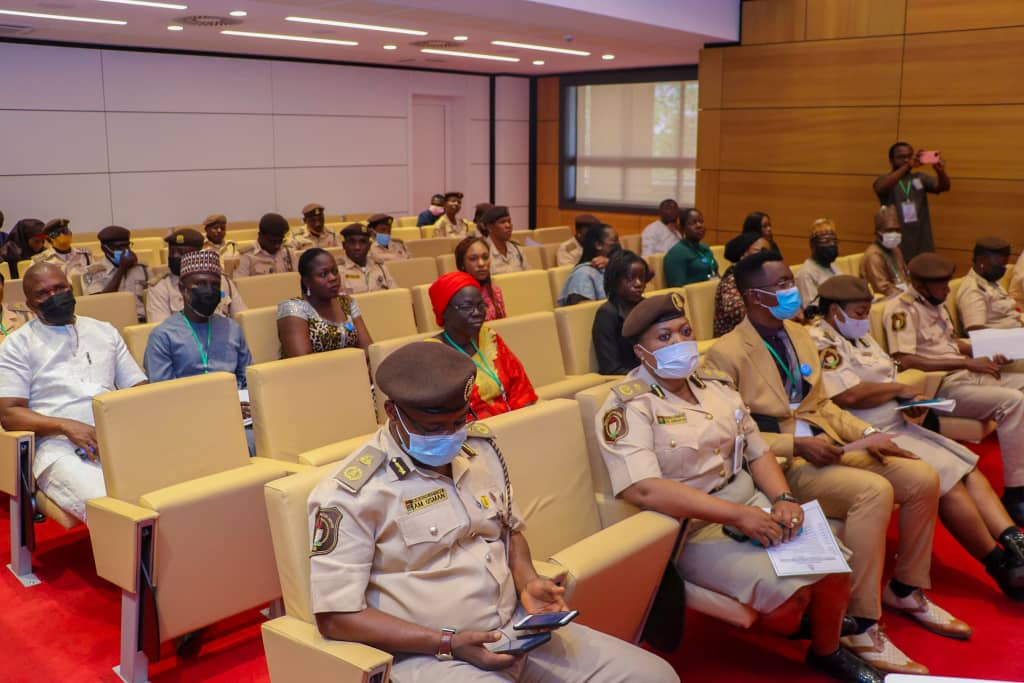 Nigerians with expired international passports and first-time applicants may now find relief as the
Minister of Interior, Olubunmi Tunji-Ojo, has issued a directive to clear all pending passport applications within two weeks. To improve efficiency, the minister has been working with service providers and the Nigeria Immigration Service (NIS) to digitise and decentralise the passport issuance and renewal procedures.
The Federal Government recently announced plans to address passport delays by increasing daily production to, at least, 24,000. This decision follows the clearance of a backlog of 97,000, out of an initial 200,000 pending passports. This shows the government's commitment to improving the issuance process.
Miffed by the development, the Senate instructed its Committee on Interior to promptly investigate the NIS regarding the delay in issuing and renewing Nigerian passports. The committee is also tasked with investigating the contract for passport production and submitting a report within two weeks. The delay in passport renewal causes significant hardships for Nigerians needing to travel or return to the country.
The national passport is a vital diplomatic tool that not only enables international travel but also represents the dignity of a nation and the rights of its citizens. However, the presence of corruption within Nigeria's passport system has resulted in delays and frustrations for individuals in need of passport services. These challenges serve as a stark reminder of the importance of upholding integrity and efficiency in the acquisition, renewal, and retrieval processes of the passport.
The minister's call, therefore, is timely, and must be emphasised consistently, as many Nigerians frequently encounter unauthorised people who claim to assist them in obtaining passports. This situation arises when citizens face obstacles or lengthy delays in obtaining their passports.
Tunji-Ojo's order highlights the importance of eliminating the circumstances that encourage applicants to resort to touts and dishonest officials, who collude to frustrate even the most law-abiding passport seekers.
The federal and state Ministries, Departments, and Agencies in Nigeria exhibit ingrained insensitivity and mediocrity, resulting in citizens unfairly bearing the burden of their inefficiency. This is evident in processes such as registration for the National Identification Number (NIN), driver's licences, vehicle number plates, and the application and issuance of the Bank Verification Number (BVN), among others. Unfortunately, there appears to be no improvement in the disrespectful treatment of citizens by public officials.
The immigration service should use technology and efficient models to address delays caused by passport scarcity and other issues. It is a positive development that the Nigerian Security Printing and Minting Company's (NSPMC) machine-readable passport has been replaced by an electronic passport through partnerships with IRIS Smart Technologies and NSPMC, aimed at ending document shortages.
There are often urgent trips for citizens all over the world. The NIS must make standard provisions for this. Many genuine travellers, including the sick and students, have missed once-in-a-lifetime opportunities due to the inefficiency of the NIS, as well as the diverse MDAs, most of whom perform poorly in service delivery. The Federal Government must make provisions for all citizens needing a passport for urgent travel. They do not have to be high-ranking citizens or related to politicians.
It is reassuring that the minister has put a timeline on the process. In this age of digitalisation, this would be achievable if the officials are kept on their toes and provided with top-notch gadgets and an enabling working environment. The online payment system should be reactivated. It will ensure that the only interaction with staff is the enrolment of biometrics. Patronising touts and dubious passport office officials would defeat the purpose of eliminating corruption and infusing integrity into the passport administration process.
Passport seekers should also exercise patience and follow the laid down rules. It is trite to note that if there are no willing givers of bribes, there will be no takers. The need to insist on due process in all transactions is now evident. The country needs a national reorientation when obtaining public services. That orientation will include an insistence on due process and abstaining from unethical short-circuiting of the process. Those who wish to short-circuit a process may be 'electrocuted' in the process.
The decentralisation of production centres will help in ending the shortage of booklets, which is one avenue for extortion of applicants. Unscrupulous officials have been known to hoard booklets and subsequently release them to the highest bidders. With adequate production and distribution of booklets across all passport centres in the 36 states and FCT, as well as designated diplomatic missions abroad, the fraudulent activity can be eliminated or reduced to the barest minimum.
Effective monitoring of officials is critical for combating touting and improving the system. Mere speeches from high-ranking individuals are inadequate. Officials must prioritise their duties, and those who fail should face punishment as a deterrent.
Nigerians should have a smooth process for obtaining and renewing passports and other travel documents. This is not just a duty but a moral obligation. After 63 years of independence, the system should have perfected this process and restored dignity to the Nigerian passport, earning respect internationally.
Nigeria needs to align with modern trends, and the Interior Ministry, which supervises the NIS, should aspire to global best practices and imbibe zero tolerance for incompetence. The rest of the world is breaking new grounds and exploring new frontiers in service delivery by applying technology, including artificial intelligence (AI) and other simplified processes. Nigeria should adopt such modern tools to facilitate swift and secure issuance of the nation's passport booklet. This is the only way to move forward!
As Nigeria Celebrates 63 Years…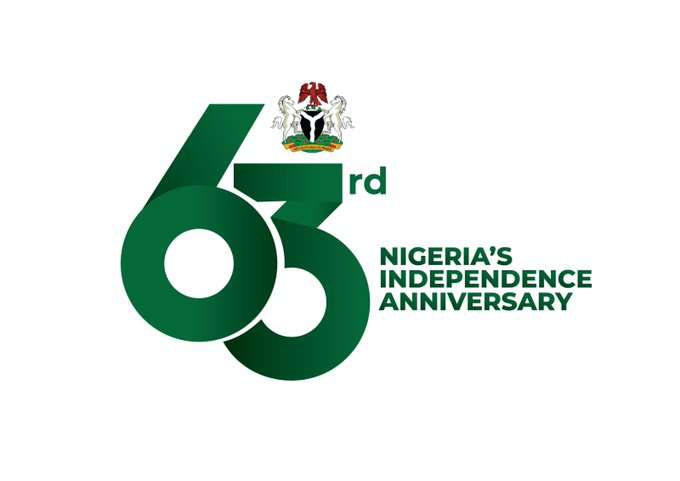 For the current generation of Nigerians, the urgent need to address the issues of national unity and the collective ambitions of the country's diverse ethnic groups, which number over 250, cannot be delayed any further. The escalating tension and the disruptive actions of non-state actors engaged in violence are greatly altering the structure and dynamics of the state.
Some international organisations perceive Nigeria as weak or at risk of failure, while others believe it is already a failed state. In various rankings, Nigeria appears among the most fragile and at-risk countries, such as being ranked 16th in the 2022 Fragile States Index by the Peace Fund, and 14th in the World Population Review's Failed States Report 2022. This reflects Nigeria's persistent challenges despite its age of 63.
The current state of the economy can be described as disastrous. The once diverse range of exports and healthy competition among the different regions have been overshadowed by an over-reliance on crude oil revenues for both foreign earnings and funding the federal and 36 states. This over-reliance has led to a decline in self-reliance and a neglect of productive initiatives, such as agriculture, manufacturing and mining. Deep-seated corruption has negatively affected institutions and progress in the country.
Education is in disarray as there has been an annual increase of 21.43 percent in adult illiteracy between 1991 and 2018, according to Knoema. The number of illiterate adults has risen from 24million to 41.76million in 2018, and reached an estimated 76million by 2021, according to the former Minister of Education, Adamu Adamu. Furthermore, the regular lecturers' strike often results in the closure of public universities for a long period.
Elections are heavily monetised and compromised, and the violent selection system has crowded out the upright and those without money or rich godfathers. The 2023 general election that brought Bola Tinubu into office as President along with a wave of governors and legislators into government, have long been ridiculed as nothing but a travesty; an assault on everything moral and decent about elections and electioneering in Nigeria.
Poor power supply has remained the bane of manufacturing in the country. It is one of the reasons why the cost of locally produced goods is beyond the reach of the average Nigerian. The importance of stable and affordable electricity in the chain of production cannot be over-emphasised. The lack of it is affecting the cost of production and eroding profitability.
The absence of critical and needed infrastructure has impacted the deliverables and Nigerians have not enjoyed a robust system that could deliver the best of services to the citizens. This gap in infrastructure development has adversely affected the nation's growth trajectory. Though there have been many conversations around infrastructure development and several policies developed by the government at all levels to address the gap, success has not been achieved.
Recent data from the United Kingdom Financial Times reveals that Nigeria's unemployment rate has sharply increased, particularly among young people aged between 15 and 35. More than half of this age group (55.4percent) are either unemployed or struggling with chronic underemployment. Experts warn that this combination of a growing youth population and socio-economic challenges is a potential crisis that requires immediate attention from the authorities.
Under President Muhammadu Buhari, Nigeria experienced multiple instances of disregarding the rule of law and neglecting court orders. This pattern continues today. The rule of law is crucial for a democracy, serving as the foundation of constitutional democracy and shaping an effective legal system. It is important to assess the role of the rule of law in today's Nigeria.
There is a disturbing increase in labour-related issues, leading to frequent industrial actions by trade unions and affected associations. This has negative consequences such as hindering economic activities, disrupting progress in various sectors, and contributing to the rising unemployment rate. Trade disputes often escalate to strikes when internal mechanisms fail to resolve them, which is detrimental to the nation's progress.
Successive governments in Nigeria exacerbate these challenges and many others instead of resolving them. The country exemplifies a pattern of mimicking foreign institutions without achieving the desired results. The Presidency, state administrations, federal and state legislators, local governments, and the judiciary all suffer from corruption, inefficiency, and compromised integrity.
Nigerians must refuse their oppression and poverty. Democracy cannot be left solely to politicians, this mentality has brought the country to the edge. They should mobilise at all levels through sit-ins, peaceful protests, petitions, and regular interactions with elected officials to demand accountability. South Korea's activist youth contributed to the enrichment of democracy in that country. The same can be replicated in our nation. Nigerians must oppose impunity and misrule.
Providing solutions to how the country can return to the path of greatness, a legal luminary, Afe Babalola, said: "All concerned Nigerians must acknowledge the flashing bright red warning lights and begin to ask tough questions on how to draw the country out of its doldrums. Without doing so, the country called Nigeria may be facing a tipping point that no one could predict its ultimate result."
The future looks bleak and ominous; but it is up to Nigerians to take back their sovereignty, checkmate the unruly, corrupt, and unaccountable political class, and create a peaceful, prosperous polity. Nigeria once worked, and it is not improper to anticipate a truly glorious country that lives to its potential and works for all. It begins with the choices we make. A truly independent Nigeria is still possible, if Nigerians are willing to dare, and capitalise on the opportunities.
Happy Independence Day!
Checking Nigeria's Rising Debt Profile 
These are challenging times for Nigeria as the country grapples with an uncertain political environment,
heightened insecurity, and a struggling economy. The nation is facing financial difficulties, as indicated by the escalating debt profile and the resulting burdensome repayment obligations. To avert an impending disaster, President Bola Ahmed Tinubu and his cabinet must emerge from their passive stance and implement measures to halt the country's downward spiral.
An alarm raised last year by the Centre for the Promotion of Private Enterprise re-echoed the magnitude of Nigeria's debt crisis. The warning that Nigeria's national debt, encompassing both the liabilities of the Asset Management Corporation of Nigeria (AMCON) and borrowings from the Central Bank of Nigeria (CBN), could soon reach the N50trillion mark caused serious concern. The present situation is already unsustainable, with the government spending 90per cent of its revenue on servicing debts.
But in the latest release, the Debt Management Office (DMO) puts Nigeria's total public debt at N87.38trillion at the end of the second quarter of 2023. The figure represents an increase of 75.29percent or N37.53trillion, compared to N49.85trillion recorded at the end of March, 2023. The DMO, in a recent report, said the debt includes the N22.71trillion Ways and Means Advances of the Central Bank of Nigeria to the Federal Government. The statement also noted that other additions to the debt stock were new borrowings by the Federal Government and the sub-nationals from local and external sources.
The DMO had earlier projected that Nigeria's public debt burden might hit N77trillion following the National Assembly's approval of the request by former President Muhammadu Buhari to restructure the CBN's Ways and Means Advances. The Ways and Means Advances is a loan facility through which the CBN finances the shortfalls in the government's budget. The DMO's Director-General, Patience Oniha, during a public presentation of the 2023 budget organised by the former Minister of Finance, Budget and National Planning, Dr Zainab Ahmed, noted that the debt would be N70trillion without N5trillion new borrowing and N2trillion promissory notes.
However, the latest data revealed that the current debt stock of N87.38trillion exceeded the DMO's projection by N10.38trillion. Further breakdown showed Nigeria has a total domestic debt of N54.13trillion and a total external debt of N33.25trillion. While the domestic debt makes up 61.95 percent of total debt, the external portfolio makes up 38.05 percent. The Tide also observed that there was a significant increase in both domestic and external debts within three months. The domestic debt rose by 79.18percent from N30.21trillion, while the external debt rose by 69.28percent from N19.64trillion in Q1 2023.
In its 2022 Debt Sustainability Analysis Report, the DMO warned that the Federal Government's projected revenue of N10trillion for 2023 could not support fresh borrowings. According to the Office, the projected government's debt service-to-revenue ratio of 73.5percent for 2023 is high, and a threat to debt sustainability. It noted that the government's current revenue profile could not bolster higher levels of borrowing.
Nigeria's story is tragic. Its debt crisis began in 2005/06 with a debt buy-back with the Paris Club and the London Club of international creditors, leading to $18billion in debt forgiveness. However, enabled by a rubber stamp National Assembly, Buhari led the country into another debt trap, with public debt expanding the most under his regime, compared to previous administrations since 1999. The foreign debt component also grew over three times more than the combined figure recorded by the previous three administrations.
The present government should discontinue the last administration's profligate borrowings and spending. There should be financial prudence since the country produces nothing tangible for the international market other than crude oil. Therefore, spending 90 percent of revenue on debt servicing is certainly not sustainable; it leaves next to nothing for capital projects, besides paying workers' salaries.
It will be beneficial for the authorities to prioritise revenue generation by implementing initiatives and reforms to increase tax collection. This includes Strategic Revenue Growth Initiatives to raise the tax-revenue-to-GDP ratio, currently at 7 percent, to match other countries. Additionally, the three tiers of government should establish public-private partnership schemes to encourage financial support for capital projects previously funded through borrowing.
The crude oil business has long been shrouded in opacity, hindering transparency and accountability. Every dollar generated from the sale of crude oil should be properly accounted for, and we should take measures to block fiscal leakages. The recovery of the $62billion oil revenue owed by major oil companies, as sanctioned by the Supreme Court since October 2018, should not be further delayed. This substantial amount, if recovered, has the potential to uplift the economy.
Addressing the extensive theft of crude oil and expanding the tax net  are imperative. The government should privatise most of the infrastructure it borrows to establish, such as airport terminals, railways, and seaports. The NASS, a compliant parliament, should restore its reputation by ceasing to approve all requests blindly for external borrowing without scrutinising the sources of repayment and considering the potential consequences for future generations of Nigerians.
Reducing bureaucracy, lowering governance costs, easing the fiscal burden, and increasing revenue are also vital to conserve funds. It is important to monitor the revenue-to-debt-service ratio closely to avoid excessive debt. Otherwise, Nigeria could end up in a situation of unsustainable debt burden, needing to ask for debt forgiveness from other countries, which might reflect poorly on the current administration. There should be a renewed urgency in ending gratuitous borrowing. This is our stand!