FG Blames Waning Investment, Insecurity For Declining Crude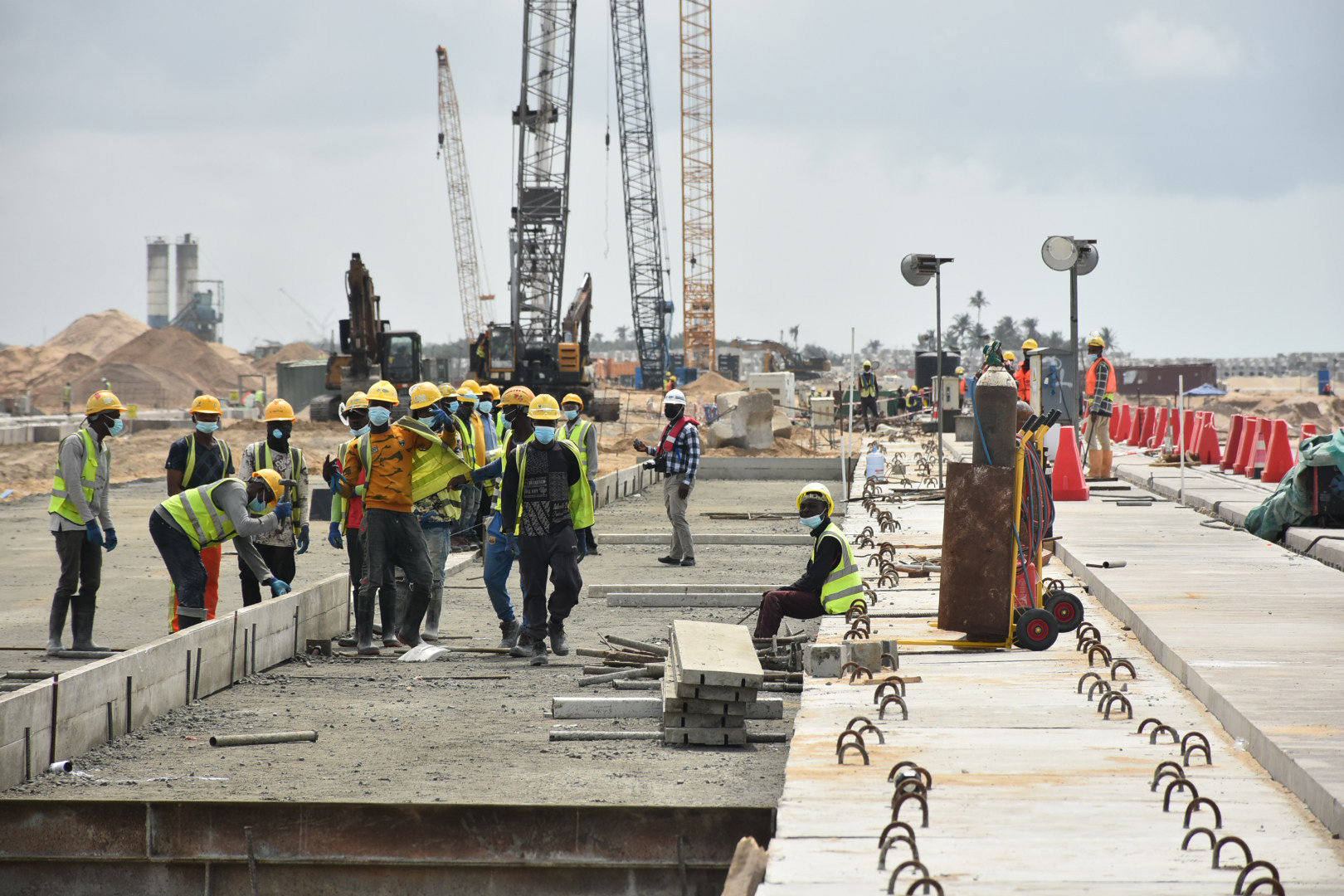 The Federal Government has said absence of long-term investment in the oil and gas sector and insecurity should be blamed for Nigeria's current low crude oil production.
A statement by the Senior Adviser, Media and Communications, Horatius Egua, quoted the Minister of State, Petroleum Resources, Timipre Sylva, as having made the comment while speaking at a ministerial plenary, at the ongoing Ceraweek, in Houston, Texas.
Specifically, Sylva stated that this development was responsible for the inability of Nigeria to meet the Organisation of Petroleum Exporting Countries (OPEC) quota in recent times.
Although Nigeria's OPEC production quota is pegged at 1.8 million bpd, in the last few years, the country has struggled between 1.3 and 1.4 million bpd.
Sylva insisted that the speed with which International Oil Companies (IOCs) and other investors were withdrawing investments in hydrocarbon exploitation had further contributed significantly to Nigeria's underperformance.
"The rate at which investments was taken away was too fast. Lack of investment in the oil and gas sector contributed to Nigeria's inability to meet OPEC quota. We are not able to get the needed investments to develop the sector and that affected us," he stated.
He also cited security challenges as another major factor that contributed to the lack of significant growth of the sector in the country and added that the drive towards renewable energy by climate enthusiasts had discouraged funding for the sector.
Sylva, however, called for a change of attitude, stressing that in decades to come hydrocarbon will continue to play a central role in meeting the energy needs of the world.
The Minister said although Nigeria was in full support of the energy transition, the country and the African continent should be allowed to develop at its own pace to be able to meet the energy needs of the over 600 million people who have no access to any form of power in Africa.
"There are about 600 million people in Africa without access to power and of that number the majority live in Nigeria. And of the over 900 million people without access to power in the world, the majority live in Africa.
"So how do we provide access to power for these people if you say we should not produce gas? We believe that gas is the way to go.
"We believe that gas is the way forward and the one access to power. For the energy transition programme to be taken seriously we need to have an inclusive energy transition programme," he argued.
According to him, while Africa believes in the energy transition, it has its peculiar problems.
"We are saying that our energy transition should be focused on gas to bridge the energy gap. This is what we have been saying. We need a just and equitable energy transition programme," Sylva further stated.
According to him, Nigeria was also not in any way against the energy transition programme, but urged promoters of renewable energy as the only path to energy transition to give the poorer countries of the world the opportunity to achieve energy sufficiency before doing away with fossil fuel.
"As Africans we are saying that we must be allowed to transit through gas. We cannot achieve one energy base load through renewable alone. The rest of the world must listen to us. We are happy that our point of view is being taken," he stressed.
NB, Konexa Boost Renewable Energy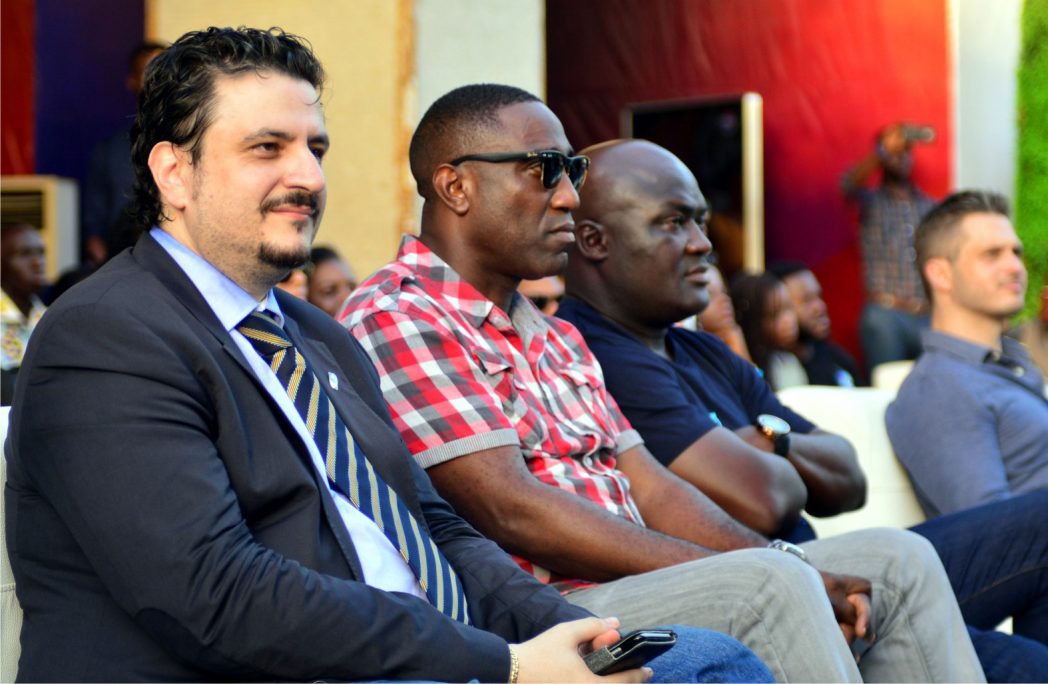 Nigerian Breweries (NB) Plc has signed a power purchase agreement with Konexa, an integrated energy development and investment platform to deliver 100 per cent renewable energy that will cover the electricity needs of its two breweries – Kakuri and Kudenda, in Kaduna State.
Under the 10-year agreement, Nigerian Breweries has outsourced the power supply for its breweries, converting from fossil fuels into a full-service renewable energy solution, using hydro-power sources.
This step is in line with its business strategy and 'Brew a Better World' sustainability agenda. The project is co-funded by Climate Fund Managers and Konexa.
The Managing Director, NB, Mr. Hans Essaadi, described the agreement as another significant step in the company's journey in its quest to operating a carbon-neutral plant in future, adding that its partnership with Konexa will reduce its energy costs and cost of production.
"By 2030, we want to become a standard reference point in Nigeria when it comes to sustainability and efficient use of resources. Under our 'Brew a Better World' agenda, we are taking several bold steps to become a carbon-neutral company", Hans explained.
The Commercial Director at Konexa, Joel Abrams, explained that the agreement was part of Konexa's commitment to supporting industry, national governments and utilities to achieve clean and reliable 24-hour-a-day power.
He added that the partnership anchors Konexa's confidence in the power sector and will bring long-term investment and world-class operations to support the sector's sustainability by improving reliability, quality of service, and job creation.
"We are very pleased to be part of the energy transition that Nigerian Breweries Plc. is leading. This agreement is particularly significant in the current context of increasing energy costs from traditional fossil fuels.
"This type of solution can apply to many businesses across Nigeria, allowing them to obtain cost-effective power from a reliable partner while focusing on their core business," he stated.
The Chief Investment Officer, Climate Fund Managers Tarun Brahma, n his part,  said, "we are proud to support Konexa and look forward to actively supporting Nigerian Breweries Plc. as they demonstrate leadership in driving the decarbonisation of their operations in Nigeria".
Last year, NB Plc inaugurated its 663.6 KWP solar power plant at its Ibadan brewery, which supplies 1GWh yearly to the brewery while reducing its carbon emissions by 10,000 tonnes over a 15-year lifespan of the plant.
NLNG Bags FIRS' Most Supportive Taxpayer Award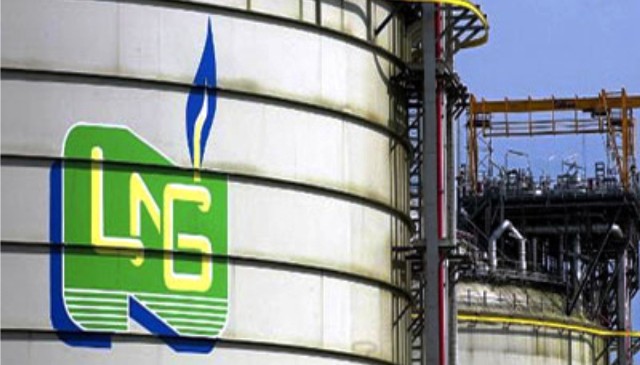 The Nigeria Liquified Natural Gas (NLNG) Limited has been recognised by the Federal Inland Revenue Service (FIRS) as its most supportive taxpayer.
The recognition was conveyed in a statement by the Executive Chairman of FIRS, Mr. Muhammad Nami, in which he commended the 20 top-performing taxpayers whose compliances to tax obligations helped the service surpass its N6 trillion tax collection target in 2021.
Nami said FIRS was particularly pleased that the feat was achieved, and it was possible to provide the government with the necessary funds to meet its social contracts with the citizens despite the very harsh global economic conditions imposed by the lingering COVID-19 pandemic.
The country's top-performing taxpayers were scheduled to be unveiled, recognised and awarded by President Muhammadu Buhari at an exclusive dinner during the FIRS 2022 National Tax Week, but the event was cancelled due to the unfortunate attack on the Kaduna-Abuja railway on the 28th of March 2022.
Reacting, the Managing Director and Chief Executive Officer of Nigeria LNG Limited, Dr. Philip Mshelbila, said the award was coming at an auspicious time when the company was celebrating its 33rd Incorporation Anniversary and taking stock of its programmes and their impact on the lives of Nigerians and the country.
Mshelbila reiterated NLNG's commitment to its vision of "helping to build a better Nigeria" and stated further that "the Company still has more to give by making gas count for the country and representing Nigeria in the league of top gas producers in the world."
He affirmed the Company's commitment to fulfilling its tax obligations in line with its vision of being a globally competitive LNG company helping to build a better Nigeria; and also thanked the board, management and staff of NLNG for their continued support.
'Oil Market Fears Recession More Than Tight Fuel Inventories'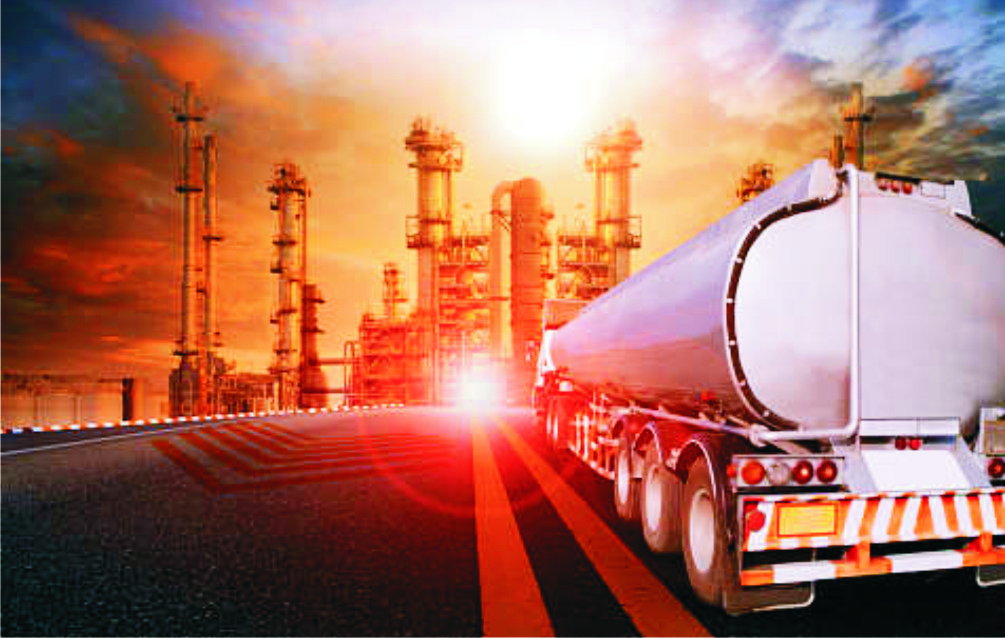 The oil market saw an other volatile week as bullish and bearish catalysts collided.
There is a growing fear that a potential recession could weigh heavily on oil demand.
Overall, the market appeared more concerned about the rising odds of a recession rather than falling U.S. fuel inventories to multi-year lows.
The oil market wrapped up another volatile week of hectic trading, swinging up and down in a $5 a barrel range as it was pulled between bullish and bearish catalysts in both directions every day.
Both benchmarks hit an eight-week high early on Tuesday, only to pull back later in the day and join on Wednesday the sell-off on Wall Street triggered by renewed investor concerns about a possible recession as top retailers flagged soaring costs and supply chain bottlenecks in their quarterly earnings reports.
In the week to May 20, oil market participants paid more attention to "recession fear" headlines than to the weekly U.S. petroleum status report, which showed another draw in gasoline inventories and higher implied domestic demand, which, despite record-high gasoline prices in America, is only set to rise further as we enter the summer driving season.
"The market is reacting to all sorts of different headlines hour to hour, and the movement in oil markets on a day-by-day basis getting even more exaggerated," Andrew Lipow, president of Lipow Oil Associates in Houston, told Reuterson Thursday, when oil settled higher after the U.S. dollar weakened, following a plunge in crude prices in earlier trading on the same day.
Overall, the market appeared more concerned about the rising odds of a recession rather than falling U.S. fuel inventories to multi-year low levels for this time of the year.
Investors and speculators pulled back from oil, with crude being a riskier asset, as concerns about a more pronounced global economic slowdown—and even a recession—intensified and dampened risk appetite.
"The possible easing of U.S. sanctions against Venezuela could be considered another bearish factor, coming in addition to the Hungarian veto on the EU's plan to ban Russian oil," Sebastien Bischeri, Oil & Gas Trading Strategist at Sunshine Profits, wrote inInvesting.com.
The EU is still struggling to persuade Hungary to accept an EU embargo on Russian oil imports. Adding to bearish factors were fresh COVID outbreaks in China, where Shanghai is tentatively reopening, but infections are rising in the Beijing area.
However, while the market is focused on gloomier economic outlooks, it has ignored—at least this past week—the critically low U.S. fuel inventories.
Not that oil demand has soared so much. It'sthe capacity for supply, globally and in the U.S, that is now a few million barrels per day lower than it was before the pandemic.
Rising demand since economies reopened and people returned to travel, combined with lower refining capacity and very tight distillate markets have drawn down U.S. product inventories to below seasonal averages and at multi-year lows, with record-low inventories reported on the East Coast.
Total motor gasoline inventories decreased by 4.8 million barrels in the week ending May 13, and are about 8% below the five-year average for this time of year, the EIA said in its latest weekly inventory report on May 18. Implied gasoline demand, measured as products supplied, rose, despite record-high prices across the United States.
Gasoline inventories in the U.S. are at their lowest levels for this time of the year since 2014, with stocks on the East Coast even tighter, at their lowest since 2011 for this time of the year.
"While refiners have some room to increase runs (utilization rates increased by 1.8 percentage points to 91.8% over the week), gasoline demand should increase as we move into driving season, which suggests that we will see further tightness in the US gasoline market.
In this case, we are likely to see further pressure on the US administration to try rein in gasoline prices," ING strategists Warren Patterson and Wenyu Yao wrote on Thursday.
According to Bjarne Schieldrop, Chief analyst, Commodities, at SEB:
"The global refining system is severely stretched following reductions in capacities in 2020/21, reviving oil product demand along with re-openings with Russia/Ukraine issues on top. We are now heading into summer driving season with much higher gasoline demand with a start-out of very low inventories."
Concerns about economic growth, and consequently, demand for fuels, are yet to be reflected in actual data, Saxo Bank said on Thursday.
"On the ground, however, this worry has yet to be reflected with inventories of crude oil and gasoline still falling while US implied gasoline demand, despite record prices, remains robust.
"Meanwhile, in China the easing of lockdowns is not going well with fresh outbreaks slowing the pace towards normalisation. Until then, the market is likely to focus on the general level of risk appetite, which is currently challenged," Saxo Bank's strategy team noted.
By: Tsvetana Paraskova
Paraskova writes for Oilprice .com.