Matriarch Goes Home At 108 Years
As late Mrs. Comfort Ikhile Ohiwerei was laid to rest in her home town, Eme-Ora in Owan-West Local Government Area of Edo State, the Vicar of Saint Peter's Anglican Church, Eme-Ora in Owan – West Local Government Area of Edo State, Rt. Rev. A. E Ohilebo, has urged Christians and Nigerians to prepare themselves towards their last day, especially on how they lead their lives while in existence and not how much acquired wealth, fame, power and titles they possess.
Speaking at the funeral service in honour of Late Mrs. Comfort Ikhile Ohiwerei recently in Eme-Ora on the theme: "Getting Ready To Meet With Death", Ohilebo stressed that it is pertinent that death ends man's existence on earth and therefore man ought to live a God-fearing lifestyle that glorifies God.
Ohilebo who took his text from Ecclesiastes 2:6 enjoined the people to love and encourage each other while alive by showing kindness to humanity, instead of destroying what God had built.
The cleric pointed out that Late Mrs. Comfort Ikhile Ohiwerei was a responsive, generous, hardworking and proactive matriarch, adding that Mama was a huge asset to her family in particular; the church and Eme-Ora community in general and admonished her children and other family members to bear the loss with fortitude.
He further explained that mama had answered the glorious call and therefore they should lean on her legacy in other to carve a commendable nitch for themselves while alive, adding that the deceased led a rewarding footprints in the sands of time for all to emulate.
In their separate tributes, one of the deceased son and former Manager (Engineering) of the Nigerian Agip Oil Company Plc, Port Harcourt, Engr. Innocent Ikhile Ohiwerei described his mother who died at the celebrated age of 108 years as a development path finder, generous, compassionate, truthful and humble but disciplined which culminated into the success stories of the children and other family members.
He praised her for raising Worthy children in spite of her poor family background. "You put a new song in our mouths, a new dance to our feet and gave us new celebrations for our lives. These testimonies will never cease from our lips".
Eulogising her, the cleric said; "Mama remained my best friend with purest heart of love. Frankly no one can stop the hand of nature-Mama, I love you. I will miss you greatly and terribly. I will take consolation in the good legacy you left behind".
Also eulogizing the deceased, one of the daughters in-law, Mrs. Christie Ikhile described her as God-fearing, humble, hardworking, loving and disciplined matriarch whose tentacle of love spread across the length and breadth of society, especially the Ohiwerei family, Eme-Ora community and Owan-West LGA of Edo State, for which she was a beneficiary.
Late Mrs. Comfort Ikhile Ohiwerei was born August 13, 1913, she died 108 years later.
By: Bethel Toby & Theresa Frederick
2023: Senatorial Aspirant Dispels Disqualification Rumours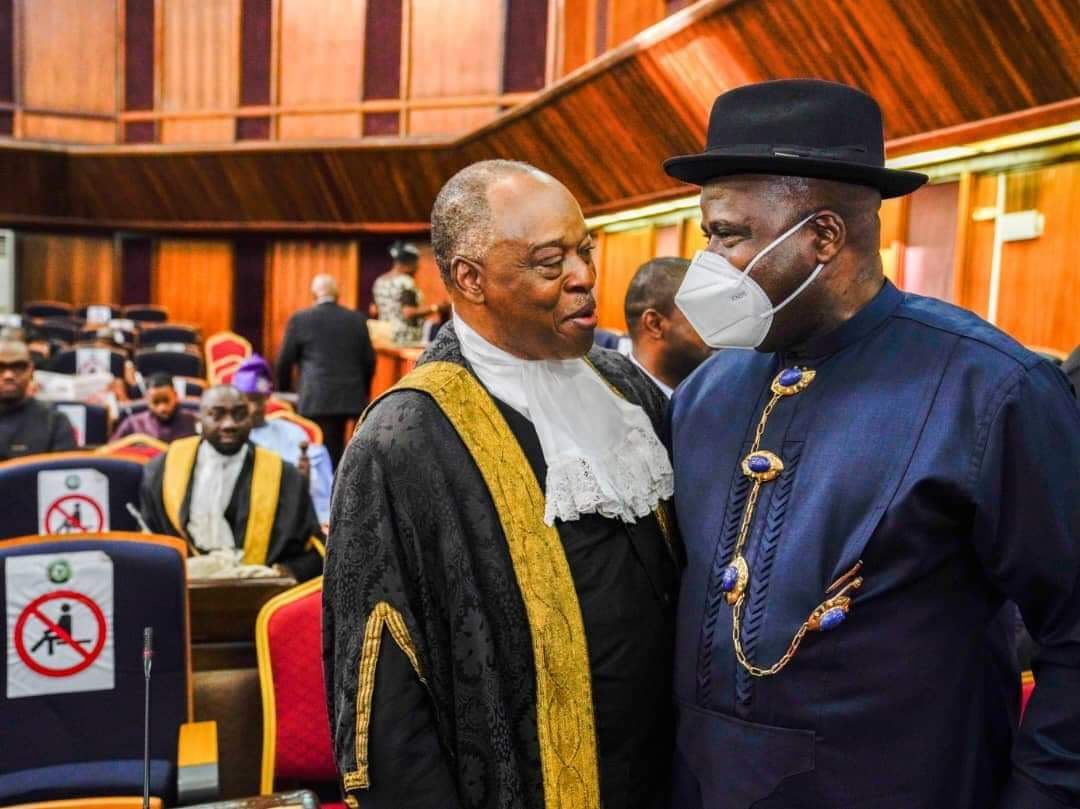 Lawmaker representing Ekeremor Constituency two in the BayelsaSstate House of Assembly and Senatorial aspirant on the platform of the All Progressives Congress (APC) for Bayelsa West Senatorial District, Hon. Wilson AyakpoDauyegha has called on his supporters and party faithful to discountenance recent rumours making the rounds that he was disqualified from contesting the forthcoming Senatorial primaries of the party.
The Senatorial hopeful who made the call during an interview with newsmen in Yenagoa shortly after addressing his supporters expressed surprise over the rumours, this was just as he stated that it was from the imaginations of some stakeholders of the party from the state's Western Senatorial zone, who were bent on undoing him, that he is still strongly in the race.
He hinted that the purported rumours of his disqualification were borne out of the phobia for his person and political aspiration, describing those responsible for his concocted screening-out rumours as those 'wanting to heat the polity'.
"My alleged disqualification was a figment of the negative imagination of some stakeholders who have phobia for my fast rising political profile and trajectory of political victories', he said.
Wilson who averred that he would win the forthcoming primaries restated his resolve to work assiduously towards the empowerment and betterment of the Senatorial zone, noting that the sister local government areas of Sagbama and Ekeremor have an age-long agreement for rotation of both the Senatorial and House of Representatives positions.
The aspirant who also bared his mind on his chances of clinching victory at the general election supposing he wins the Senatorial primaries, noted that by virtue of the old existing arrangement between the Sagbama and Ekeremor people, it is literally and political right for the Ekeremor council area to produce the next senator from the district, hence his victory is assured.
He said: "Politically speaking, by the rotatory agreement between the Sagbama and Ekeremor people, it's now the turn of Ekeremor to produce the next Senator from the Bayelsa West Senatorial zone. All those who are calling and supporting Dickson to contest the forthcoming Senatorial polls and Dickson himself are all polical robbers.
Meanwhile, the Ekeremor-born lawmaker and Senatorial hopeful has again vowed to leave a legacy of development in the Bayelsa West Senatorial zone if he wins the primaries and subsequent general elections.
He noted that he was willing to leverage on his youthful advantage and requisite experience he has garnered as a lawmaker to function effectively in the 'Red Chambers' if elected in the 2023 general elections.
By: AriweraIbibo-Howells, Yenagoa
Cleric Urges Widows On Children's Education, Moral Upbringing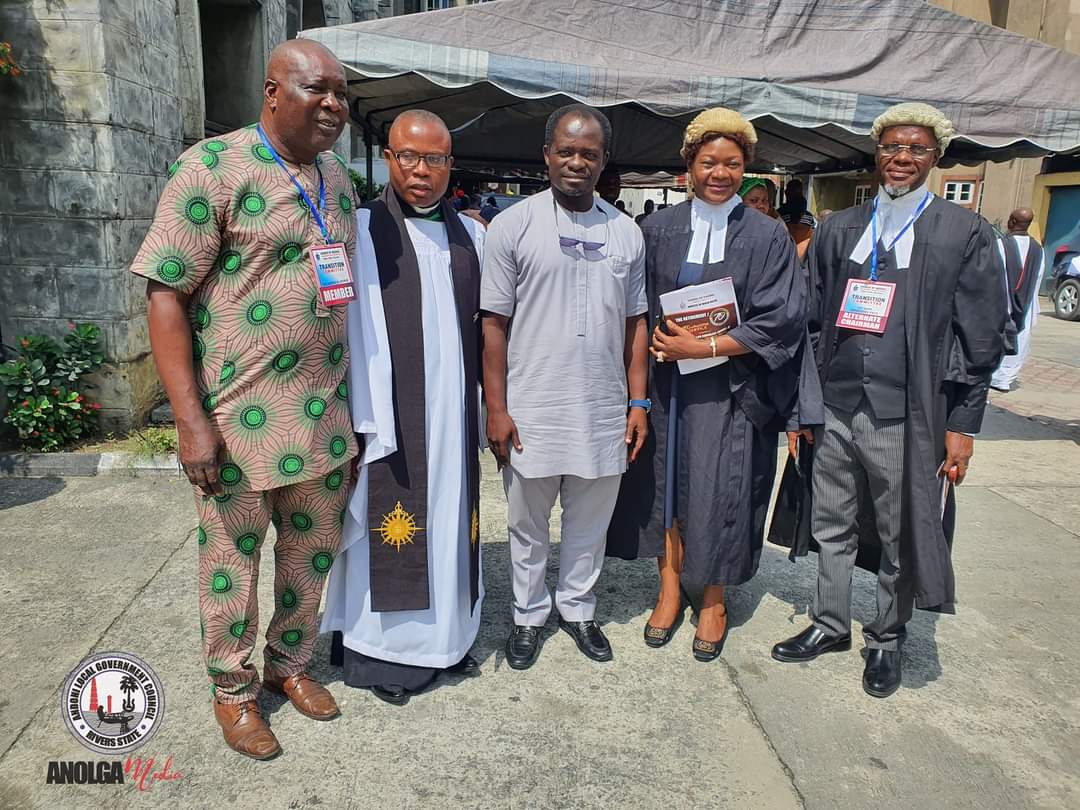 Founder, Divine Faith Evangelical Mission International, Prophet Joseph Igbodo, has urged widows to ensure education and moral upbringing of their children.
Igbodo gave the advice during the mission's monthly outreach programme at Believers Gospel Church, Ile Quarters, Umunede in Ika North East Local Government Area of Delta State.
He said bringing the children up in the fear of God and giving them good education were the best legacies that they could give their children.
The cleric, who is also the Proprietor of Job's Orphanage and Saint Stephen's Trust Widows' Home, Agbor, condemned the maltreatment meted out on widows by some families of their late husbands.
Saying that the practice was dehumanising, thus making them vulnerable in the society, Igbodo, however, said God loved widows and orphans in a special way.
He encouraged the women not to be weighed down by the death of their bread winners, saying that God would protect and provide for them.
The cleric also advised the widows to abhor sinful acts and idolatry, which could attract the wrath of God.
He urged them to distance themselves from false prophets and fake pastors, who would want to take advantage of them owing to their vulnerability.
Igbodo, who did not exonerate some of the widows from being responsible for the death of their husbands, said men should abstain from extra-marital affairs, which could engender several consequences, leading to untimely death.
He said that they should also check their health status regularly, while pursuing things of life.
The clergyman prayed for forgiveness for those who had hand in the death of their husbands and urged them to repent of their evil ways and be reconciled with God.He appealed to the families of the women's late husbands to show them love and care rather than denying them access to their husbands' property.
Igbodo also urged grown-up children, who had lost their fathers, to take care of their mothers who took pains to bring them up.
He said that the advice had become necessary, as many were known to have abandoned their mothers.
Meanwhile, the over 300 widows invited to the monthly outreach programme smiled home the items, such as rice, noodles, salt, biscuits, fruit juice packs and toiletries distributed to them by the clergyman.
Igbodo urged public-spirited individuals and organisations, who would want to identify with his ministry's Home, to reach out to him, assuring that any donation made would be for the advancement of the work of God and humanity.
Delta CJ Pledges Commitment To Effective Judicial System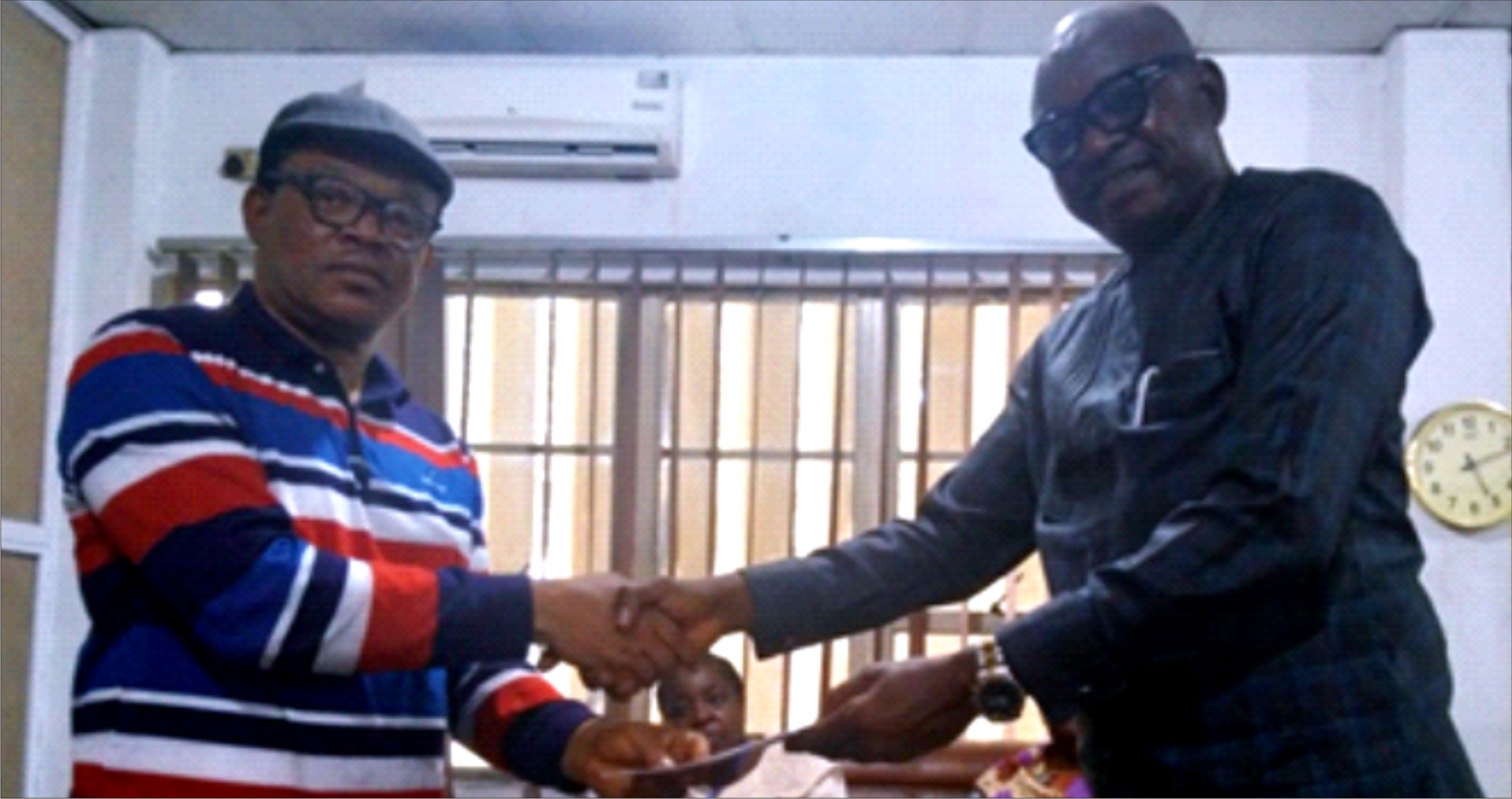 The Chief Judge of Delta State, Justice Theresa Diai, has pledged the State Government's commitment to effective delivery of justice and a conducive working environment for the sector.
Public Relations officer of the state High Court, Mr Timothy Agbaragu, disclosed this in a press statement made available to The Tide's source in Asaba.
The statement said the Chief Judge spoke while on her 2022 second quarterly visit to the Warri Correctional centres.
The Chief Judge told the people who were at the Warri correctional centre to perform their civic responsibilities creditably, and with commitment.
She said Governor Okowa,'s government is poised to ensure that the state workforce got the best so that they could perform better in their duties.
Diai pardoned four inmates of the centre on the first day, based on legal advice from the Delta State Public prosecution.
According to her, the last visit in the first quarter of the year was not to open the gates of the correctional centres to all inmates to regain their freedom.
"The visit was to ensure that inmates did not stay more than expected in the correctional centres as stipulated by law.
"We went through their records to look out for such people who may have been deprived of justice and set such persons free.
"Our duty in visiting the centres is basically to ensure that those who are there are legitimately meant to be there and not those who have no case to answer," she said.
The deputy comptroller of the Medium Security Custodial Centre, Warri, Mr Joseph Edo, commended the CJ and her team for the visit.He applauded the CJ for conveying their request to the governor during her first visit, and appealed that their needs be supplied in the days ahead.
He suggested that more cells should be built in the centres to reduce the large number of inmates in court.
The CJ's visit continues to Sapele, Kwale, Agbor and Ogwuashi-Uku correctional centres on May 27, 2022.