IWD: Women And 35% Affirmative Action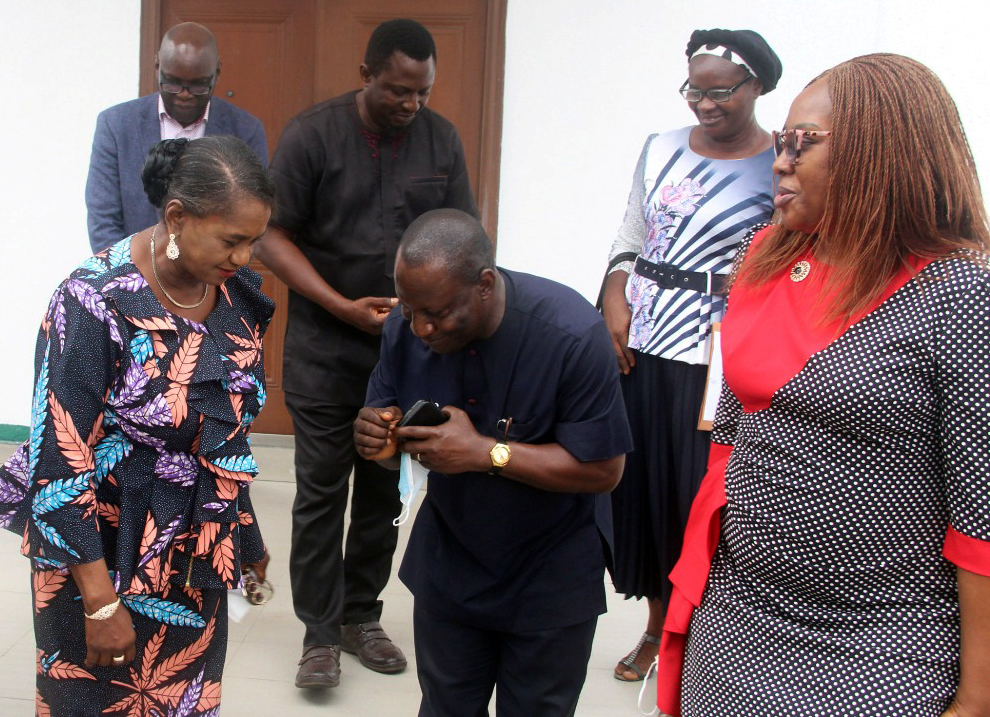 Prior to 2011 general elections in Nigeria, women advocated for equality and 35 per cent affirmative action. Request for at least 35 per cent representation in political positions, whether appointive or elective was top in their agenda.
During a gathering of Nigerian women in Abuja that year, irrespective of political party, religion, tribe and class, their wish was that any position occupied by a male, the deputy or the vice should be a woman.
I cannot forget in a hurry, the likes of Prof. Dora Akunyili (of blessed memory), when she said: "if a man is a chairman of a local government area, a woman should be the vice chairman".
In fact, since that dispensation, women have been given the chance of being deputy governors and vice chairmen in some states.  For instance, for the first time in Rivers State, Dr. Ipalibo Harry-Banigo became the deputy governor of Rivers State. For a couple of years now, women have occupied positions of vice chairmen in the 23 local government areas of the state.
In the Rivers State House of Assembly, there are women representing their constituencies as well as the National Assembly, where there are a few of them.  It may not be enough but there are female ministers handling portfolios at the federal government level.
The 35 per cent affirmative action championed by the former First Lady of Nigeria, Dame Patience Jonathan, I can say, gave Nigerian women opportunity to occupy more positions of authority in Nigeria.
The slogan then was, " Can We" and the women would say in the affirmative, "Yes, We Can".  Women still need more positions in authority considering their ability to manage resources well. When women are voted into power, as home managers who manage little resources, they will also manage public funds entrusted in their care. As home builders, they will build the nation.
Women are more spiritually inclined and will use that as a weapon to overcome challenges in their various political positions. They are synonymous with singing and dancing.  During electioneering and rallies, they are the ones invited to welcome dignitaries, well dressed in their uniforms with beautiful faces while they dance, so should not be discriminated against.
Whether the request for gender equality and affirmative action was backed by law or not, previous administrations gave women the opportunity of occupying many political and appointive positions in Nigeria.
In Rivers State, Governor Nyesom Woke since assumption of office in 2015, toed that path in ensuring that women were recognised in governance. The governor disclosed in a speech while being honoured at Ahoada in Ahoada-East Local Government Area recently, that the 23 local government councils have women as vice chairmen and stressed that each local government council has five councillors as women.
That is good for a governor who recognises the importance of women in nation building and should be commended because his gender equality policies are second to none.
Unfortunately, recently, the gender equality bill suffered a setback at the National Assembly. The five gender bills that would give Nigerian women more political and appointive opportunities were stepped down.
Annually, Nigerian women join others worldwide to celebrate International Women's Day, while they cannot be involved in decision making. In other countries, women are allowed to occupy positions of presidency and vice.
At International level, our own Dr Ngozi Okonjo-Iweala, is the Director-General of World Trade Organisation (WTO).
It was expected that the National Assembly would give accent to at least half of the items in the bill which border on the long- standing clamour for 35 per cent affirmative action for Nigerian women but it was ignored during plenary.
Unfortunately, not even a single item was given concession to women as it is done in other climes, where parliaments give consideration to women. What Nigerian women are asking for is a global practice as their case should not be different.
The general elections will come next  year, how long will Nigerian women continue to sing and dance? At the end of the day, can they get anything better? Pay back is nothing to write home about as some cannot be sure of three-square meals per day for their families, especially widows and other vulnerable groups.
When a woman gets married to a man from another village, tribe or state, it becomes a problem where she should seek elective or appointive position, whether her husband's or father's town even when she is a Nigerian.
When a woman gets into position of authority, definitely she will empower her folk recognising their needs. As the saying goes: "It is one who wears the shoes that knows where it pinches".
The role of women in nation building as well as their peaceful disposition can never be over-emphasised. When they get into position of authority, amassing wealth should be secondary and provision of basic amenities to their constituencies should be more important.
It could be a temporary setback but the United Nations (UN), Non-governmental Organisations (NGOs), religious organisations and other stakeholders should continue to support fair representation by women in executive, legislature and judiciary.
Women are optimistic that distinguished members of the two Chambers have the powers to review their decision on the matter. It would be interesting to note that the National Assembly reverses the decisions taken so far so that women do not suffer any form of discrimination in the long run.
Reports have it that various women groups allegedly blocked National Assembly gate over rejected women's bills.  It should not just end there.
As the International Women's Day is marked worldwide, Nigerian women should begin to love and see themselves as one, irrespective of party affiliation, religion, tribe and class.  The day should be used to reflect on issues that concern women, looking at where they are coming from and where they are presently.
International Women's Day, is celebrated annually but women are not free from rape, intimidation, discrimination, domestic violence, female genital mutilation, inheritance denial, gender inequality, to mention but a few.
Nigerian women are well educated and can fit into any position of authority without demands and protests.
For me, there may not be any need for protests, women should use their PVCs to vote their folks into power to achieve their aims.
As the day is being marked, it behoves the feminine circle to love and cherish themselves bearing in mind that they are in a competitive world.
Women should not celebrate only those who have arrived but the less-priviledged friends and vulnerable amongst them who are unable to get to where others are.
It would be recalled that Nigerian women comprising of different groups are demanding 111 seats in National Assembly, indigenouship, citizenship, 35 per cent in party leadership and more appointive positions.
By: Eunice Choko-Kayode
X-Raying Contributions Of Women In Rivers Dev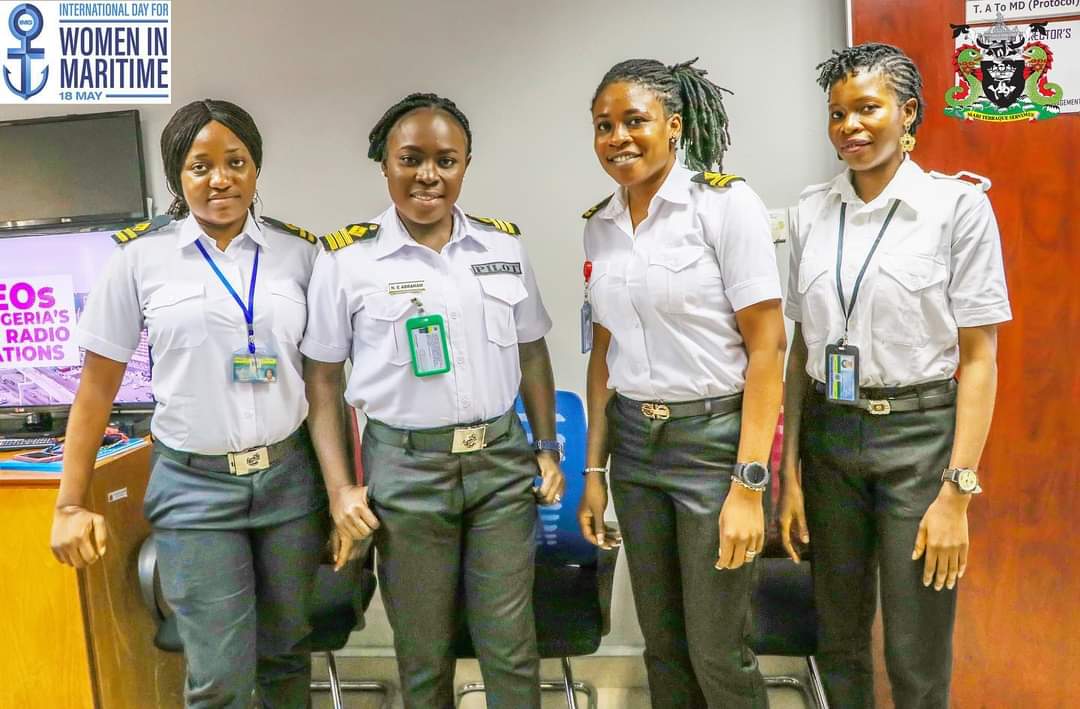 Beijing Conference of 1995 which Nigeria was a participant marked a significant turning point for global agenda for gender equality.
The Beijing Declaration and the Platform for Action adopted unanimously by 189 countries, was an agenda for women's empowerment and considered the key global policy document on gender equality.
Some of the major objectives and actions for the advancement of gender equality among others were- women and poverty, education and training of women, women and health, women and the economy, women in peace and decision – making.
After the Beijing Conference of 1995, where awareness about women emancipation was created, the campaign for empowering them became more pronounced.
In Nigeria, during the military era under former Head of State, Ibrahim Babangida, the wife, Mariam, of blessed memory, championed the cause of women emancipation.
As the First Lady at that time, women began to see the light. Ministry of Women Affairs got the best and from the office of the First Lady, an agency known as Better Life for Rural Women was created.
Government at all levels realised the need to involve women in governance, knowing the roles they can play.
Then, it was 30 percent Affirmative Action.  Finally, when the civilian administration came, under President Olusegun Obasanjo, many women had appointive and elective positions.
Under President Goodluck Ebele Jonathan, the wife, Dame Patience Jonathan, championed the cause of women through the request for 35 percent Affirmative Action.
Contributions made by Mrs. Patience Jonathan, who became the First Lady of Nigeria went a long way to empower women who have done well. She advocated for 35% Affirmative Action for women during her husband's tenure, former President of Nigeria, Dr Goodluck Jonathan.  Since then, women have got more appointive and elective positions especially in Rivers State.
Indeed, as governance continued, various governments in Rivers State heeded to the call of involving more women in the development of the state.
In fact, the current administration of Governor Nyesom Wike is a women-friendly government to the extent that it has a woman as The Deputy Governor. Indeed, Governor Nyesom Wike Ensured that women contested for and elected at least as the vice chairmen of all the local government councels in the state. There are other women who are either elected or appointed to run the affairs of government and they have done well.
As Rivers State marks 55 years of existence, the contributions of women in the development of the state can never be over-emphasised.
Rivers women have made tremendous efforts in contributing in various fields of endeavour and their contributions have led to the rapid growth through politics, sports, education, judiciary, social, economic, medicare, engineering just to mention a few.
Indeed, since the creation of the state, it has not been a male dominated issue, women too have been given the opportunity to play key roles in their own little way.
Today, one cannot talk about women who made impact in the history of the state without mentioning Hon Justice Mary Odili, who served in Rivera State as a magistrate and as Judge.  She also served in the Appeal Court. She rose to the peak of her profession in the Judiciary as a Justice of the Supreme Court (JSC).
Daisy Okocha served as Chief Judge of the state. Since the creation of Rivers State, she was the seventh judge and a woman to serve in that capacity.
Elsie Nwanwuri Thompson was a Judge of the High Court of Rivers State and Deputy Vice President of the International Federation of Women Lawyers (FIDA).  She was the first Nigerian to be elected to the African Court on Human and People's Rights.
The landmark in the educational sector of Rivers State cannot be complete without looking at the contributions of the pioneer Vice Chancellor of Ignatius Ajuru University of Education, Prof. Rosemund  Dieye Green-Osaghogulu (of blessed memory).
Dr Balafama Wilcox served as the Provost of the then College of Arts and Science, now Captain Elechi Amadi Polytechnic.
Politically, Rivers State for the first time got a female Deputy Governor in the person of Dr Ipalibo  Banigo.  This was a huge success recorded by the administration of Governor Nyesom Wike, who is a gender-friendly person.
Earlier in her career in service to the state, she held double positions of Head of Service and Secretary to the State Government (SSG).
In sports, women were not left out as their contributions to the state served as a source of joy.
Miss Ethel Jacks won the African table tennis championship in 1973 and 1975.
Mercy Akide was a two-time African footballer of the year award winner from 2000 to 2002.
Mrs Inyengiyikabo Okumgba won several medals in swimming both at the national and international levels.
Bella Bell-Gam won the good medal in the 1978 All African Games which Algeria hosted as well as other awards.  One can see that Rivers women contributed in sports development which is a unifying factor in the state, national and international.
During the Melford Okilo administration of Old Rivers State, the first female Commissioner, Constance Sarowinyo was appointed to oversee the affairs of higher education and later appointed as commissioner for economic development and planning.
She was a member of the then National Committee on FESTAC'77. She was a consultant on Oil Spillage and Environmental Pollution and a one-time member of the 10th governing council of Rivers State University of Science and Technology (RSUST), now Rivers State University.
Dr Sarowinyo, in pursuance of the development and growth of Rivers State, worked tirelessly to win the Motto/Logo Award of Niger Delta Development Commission (NDDC).
As the frontiers of women were expanding in the growth of Rivers State, Prof Bene Willy Abbey served as the only female commissioner under Group Captain Ernest Adeleye as the Commissioner for Information, Culture and Tourism.
During her time at the helm of affairs the information ministry, the three arms of government media organisations, Rivers State Television (RSTV), Radio Rivers and Rivers State Newspaper Corporation (RSNC) got the best.
She was a pioneer member of the board of National Institute for Pharmaceutical Research and Development (NIPRD). She also served in West Africa Research and Innovation Management Association.
Not just that, Willy Abbey served in the National University Commission, Rivers State Scholarship Board and Independent Corrupt Practices and Other Related Commission (ICPC) from 1997 to 1999.
With their level of intelligence, Miss Syster Jack was the first female to win a beauty contest and became Miss Nigeria in 1980.  She was crowned the Most Beautiful Girl in Nigeria to the pride of Rivers State.
Another was Miss Agbani Darego, who made Rivers proud by winning Miss World Crown in 2011 in the 51st version of the Beauty Pageant which took place in South Africa.  Miss Rivers Golden Jubilee, Charity Ogwutum also proved herself.
As Rivers State continued to grow after its creation, more women were given the opportunity to serve in various capacities.
Ms Medline Ngo Tador was appointed Commissioner for Information and Culture under Captain Sam Ewang.  She also served as Commissioner for Women Affairs and Social Development between 1997 and 1999.
Mrs Julie Wika was appointed Commissioner for Women Affairs and Social Development.
Under Dr Peter Odili's administration as governor of Rivers State, Mrs Tolu Ofili was appointed Commissioner for Women Affairs in 2003 and served as Senior Special Assistant, Special Duties, in charge of social services in 2000.
Another woman who was in that cabinet was Ms Gloria Fiofori.  She served as Commissioner for Women and Youth Affairs.
Her resume became richer as she served as the Director, National Orientation Agency, NOA.
Under that same administration, more women were given opportunity to contribute to the development of Rivers State.  Dr Ngozi Odu was appointed Commissioner for Education.  As an agency that protects the interest of women nationwide, she was the president of National Council of Women Societies, NCWS.
For the first time in the history of Rivers State, a female was appointed Commissioner for Works, which is termed to be a male – dominated ministry.  She is in the person of Okpete Ovai.  She obtained an M.Sc. in Mechanical Engineering.
An erudite scholar and academic, Prof. Mildred Amakiri was appointed Commissioner for Higher Education during Dr Odili's administration.
One of Rivers daughters who served for a long time in the development of Rivers State was Prof Roseline Konya.  She served as chairman, Civil Service Commission during Dr Odili's administration.  One of the impacts she made was reinstating of 200 civil servants whose appointments were erroneously terminated at that time.
She also served as Commissioner for Environment under Governor Nyesom Wike's administration.
Still under Dr Odili's administration, a woman was appointed Attorney-General and Commissioner for Justice.  She is Dame Aleruchi Cookey-Gam. She also served as Secretary to the State Government.  She was appointed the Sole Administrator, Greater Port Harcourt Development Authority.
Dame Alice Lawrence Nemi became Commissioner for Education.
Mrs Joeba West was Commissioner for Women Affairs and Patricia Simeon Hart, for Water Resources, Mrs Emmanuela Izunwa were all female commissioners in Rivers State and their impacts were greatly felt by women.
One time Commissioner for Information and Communication was Mrs Ibim Semenitari and later was appointed Acting Managing Director, Niger Delta Development Commission, NDDC.
In the political history of Rivers State, such name as Betty Apiafi cannot be left out as she was the first female member from Rivers State in the Federal House of Representatives.   She represented Abua-Odual/Ahoada East Federal Constituency at the Green Chambers. At present, she is the senator respresenting Rivers West Senitorial District.
Also elected as the 2nd woman who represented Port Harcourt Federal Constituency in the Green Chambers was Hon. Blessing Nsiegbe and was re-elected a second time.
Talking about Rivers State House of Assembly, the likes of Mrs Anthonia Membere, (blessed memory), Mrs Linda Stewart, Hon. Felicia Tane, Irene Inimgba as well as  Victoria Nyeche, they have made valuable contribution sto their constituencies and remarkable growth of Rivers State in their various endeavours.
Before now, women were appointed caretaker committee chairmen of local government areas of Rivers State.
Currently, under Governor Nyesom Wike's administration, the vice chairmen of the 23 local government areas of Rivers State are women. That shows how important the roles of women in socio-political development are.
Of course, no society, State or nation can develop without women.
Women like Dr Constance Tamuno  was the  first female Registrar. She was acting Registrar of University of Port Harcourt.
In the entertainment arena, Rivers Daughters have played their roles as expected.  When you talk about stars like Ibinabo Fiberesima.  She was the President, Actors Guild of Nigeria, AGN.
Another Actress and Ex-Glo Ambassador, Monalisa Chinda has brought joy to Rivers State by showcasing her talents.
An entertainment guru, Hilda Dokubo must be mentioned as a former Special Adviser on Youth Affairs in Rivers State and must be mentioned when you talk about Rivers women who have excelled in their profession.
An Environmental Human Right Activist, Ann-Kio Briggs, has been championing the course of youths in the state.
There is no doubt that women who have contributed and are still contributing to the growth of the state are all educated.  When a woman does not acquire formal education nowadays, she will not be at the helm of affairs.
Women need to be trained in the areas of Medicine, Engineering, Law etc., so as to represent themselves.For the women to move higher in the future, they need to be assisted financially, in terms of scholarships because some want to acquire formal education but may not have anybody for sponsorship.  Some end up as housewives once they get married.  When they are encouraged to go to school, definitely they will use the knowledge acquired from school to contribute more to their families and society at large.
It is high time women started supporting their fellow women, voting them during elections, if we want more women at the top.
By: Eunice Choko-Kayode
Deborah's Death, One, Too Many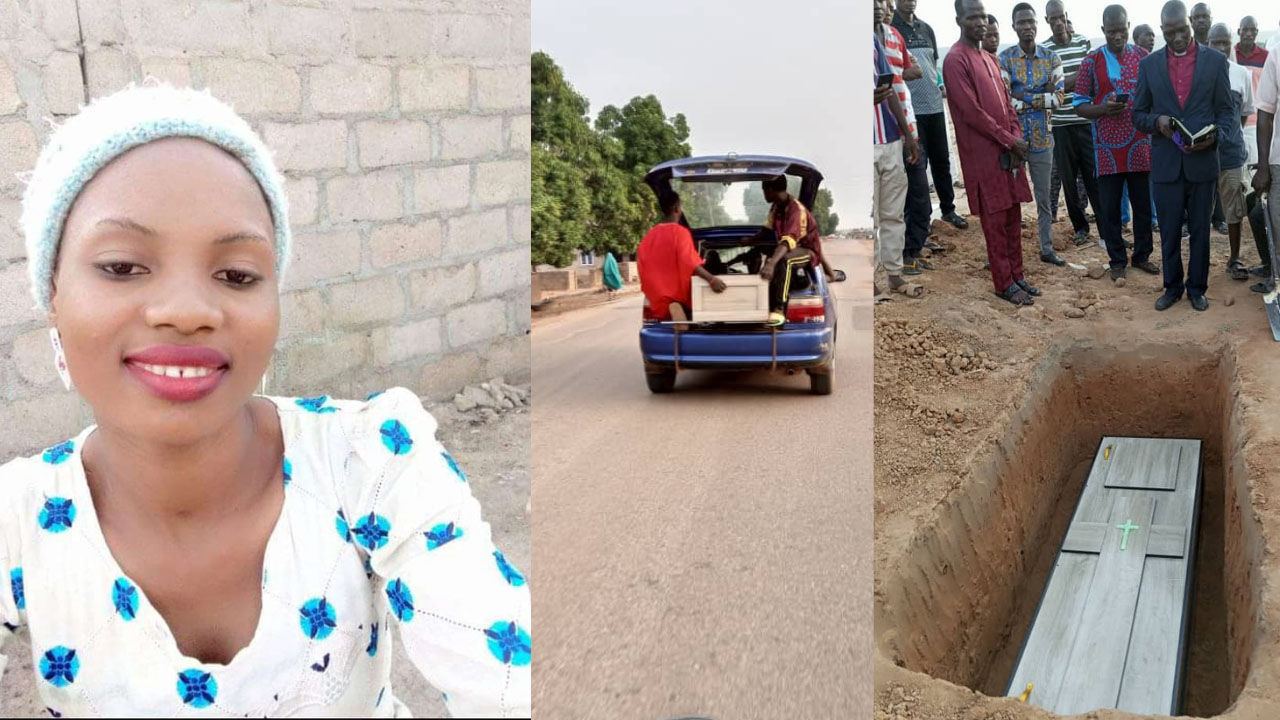 Deborah Samuel was a student of Shehu Shagari College of Education in Sokoto State of Nigeria. The female Christian faithful, had also tested violence against women. This time, not from a spouse but course mates.
Parents had laboured day and night to ensure that she became a graduate so as to be empowered in the future. To have found herself in a tertiary institution means that the sky might not even be her limit. But what I may call enmity on womanhood had caused her death. It is surprising that it is happening in the four walls of an educational institution.
Lately, violence against women and girls has been on the increase. That of Deborah is one, too many. Since women are the weaker sex, what can they do?
Belonging to the WhatsApp group in a class to share and learn together may not be wrong after all. But the manner in which her course mates who belong to the same group took laws into their hands should be condemned.
Should social media platforms where groups share ideas and jokes become war zone? Should not people do simple arguments that should not lead to unnecessary death.
It was reported that Deborah and her Moslem course mates had a simple argument and before you knew it, it led to her death.
While they were in class, as a result of the argument, they allegedly pulled her out of the class, stoned and burnt her alive. They claimed she was blasphemous to Allah.
It cannot be imagined that even in a school, a student can be set ablaze by her fellow students in a tertiary institution without interference by security guards. Where were the security guards when the ugly incident occurred. Does it mean that they were in support of Deborah's death.
Although after the incident, the Sokoto State Government ordered the closure of the institution and the release of the students who were arrested for burning the female Christian student to death.
Also, a 24-hour curfew was imposed in Sokoto State by its government over riots due to the killing. Religious tolerance should be the watchword for every Nigerian citizen irrespective of the type of worship.
Let us assume that Deborah made abusive statements against the practice of Islam, she should have been cautioned. I have not seen where Christians reacted so quickly to blasphemy against another faith. Christians are always peaceful in their obedience and practice to their religion.
When a Christian worship centre is burnt, there will not be war, but if otherwise, assume what will happen. The types of religion that are practised in Nigeria should signify peace. Clerics need to continue to teach what peace means properly among the various religions being practised in the country.
Report has it that when the institution's security got hint of the situation, she was taken to the security post, where they were over-powered by the mob. If the security in that college wanted to save Deborah, why did they not invite security agents who would have come to disperse the crowd and save the girl?
When will people stop taking laws into their hands? If the aggrieved students felt that Deborah was blasphemous, they should have sued her to Sharia Court where she would have defended herself.
Human beings have no right to judge others on blasphemy. Whichever religion one practises, that person's faith should be personal. If they felt that Deborah had offended the supreme head of their belief, they are not the ones to judge. Whether in Christianity or Islam, nobody has the right to judge. This is because there is judgement day when every man must give account of his or her work on earth.
Now that they have killed Deborah, if proven by the court, are they not guilty? Even before God, Jesus or Mohammed, are they taught to kill a fellow human?
If you think a person has uttered blasphemous words, allow God to judge. We cannot continue to lose young women whose future is bright. We cannot continue to lose nation builders. We are talking about gender sensitivity and women emancipation, some persons are ignorant of the fact that more women need to be empowered.
A lot of persons and groups have condemned the manner in which Deborah was killed. It should not just be condemnation, but action should be taken to ensure that those behind such dastardly act are brought to book. When they are dealt with according to the law, others who may be nursing further bad intentions will learn their lesson. It will also serve as a deterrent to others.
I thought Nigerian Christian and Muslims are brothers and sisters. People of various faith should live in harmony.
Like Sheikh Ahmad Gumi said: "Nigeria is not an Islamic state, Muslims in the country have an agreement with people of other faiths to live together peacefully and anyone who kills them on religious guise has committed a grievous sin".
Deborah has gone. Sympathy goes to her parents and others left behind. Whether anybody protests or not, what can be done?
Christians who find themselves within the domain especially where the ugly incident occurred must comfort themselves and display a sense of maturity.
People should not be killing in the name of religion and at every little provocation. Those who killed Deborah also disobey and insult Allah.
Like the Catholic Archbishop of Abuja, Most Rev. Ignatius Kaigama said,: "Religion means to wish others well to show compassion, mutual support and cooperation for what sues for peace, justice and equity".
He said love is gracious, merciful, slow to anger, rich in mercy and reaches out to all.
To Christians, retaliation may not be the answer but giving peace a chance is better while investigation and action by both government and security agencies continue.
By: Eunice Choko-Kayode
NGO Urges Edo Women To Mitigate GBV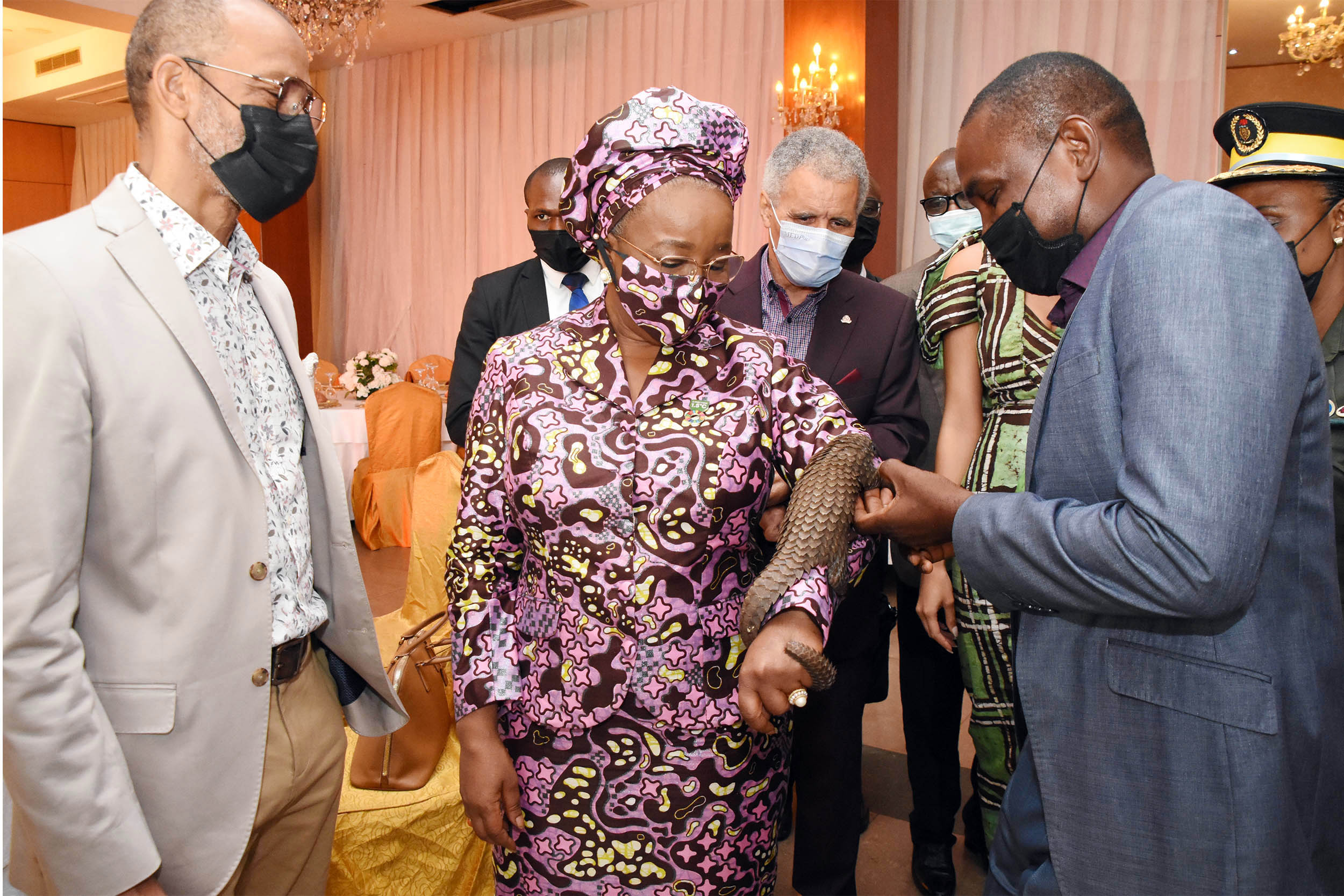 A Non-Governmental Organisation (NGO), Global Women for Quality and Sustainable Development Initiative (GWSD) has urged women in leadership positions in Edo State to use their various offices to mitigate Gender-Based Violence (GBV) in the society.
Executive Director of GWSD, Mrs Mariam Kadiri-Ezolome, stated this during a capacity building on stimulating women for leadership positions, held in Benin on Monday.
The Tide's source reports that the training was aimed at mitigating GBV through protection.
Kadiri-Ezolome said GBV would be alleviated in the society, if more women were empowered and speak out against it.
"As women leaders, you should relate more with women at the grassroots; know what they are going through and see that they are empowered to bridge the gender gaps in the society.
"Women leaders should give other women, especially at community level, the voice to speak out against GBV.
"Also, some women don't know what GBV is and as women in leadership, it is expected that we create awareness about it," she said.
Speaking on violence against women during elections, the Founder, Echoes of Women in Africa, Mrs Louisa Eikhomun-Agbonkhese, said that electoral violence were mostly targeted at women and girls, thus preventing them from exercising their franchise.
Eikhomun-Agbonkhese added that women were sometimes scared to speak out against GBV in the political space due to fear of the leadership structure.
In her remarks, Executive Director, Women, Youths and Children Advancement Programme, Mrs Agatha Osieke, said women should equip themselves with relevant skills to enable them rise above GBV.
"You should know what you are seeking for: that you want to bring positive change. You need relevant skills, research, negotiation, listening and more.
"Women need to come up with a roadmap to change the narrative that women are not ready to hold political positions," she said.
The source reports that GWSD is a non-profit organisation dealing with issues concerning women, youths and people in the community.
The group also provides varied services, geared toward improving the quality of life of its beneficiaries for sustainable development.
The source also reports that the capacity building was organised by GWSD and funded by European Union, in partnership with Agent for Citizens Driven Transformation, through the British Council.