'We Use Dance To  Inspire Youths Positively'
Dance is a series of steps and movements of the body that match the speed and rhythm of a piece of music. Earliest findings have attributed the origins of ancient dances in old India or Egypt .However, Radcliffe-Brown in 1994 defined dance as a cultural practice and social ritual with a means of aesthetic pleasure which is good for establishing ties and specific structure in community.
According  to Deanna Frazie,''Life is a dance, you learn as you go. Sometimes you lead and sometimes you follow". Top ten types of dance include Ballet,Tap Tap, Jazz, Modern, Lyrical, Hip Hop,Contemporary, Highland Dancing and Traditional Dance.
Over the years, youths have been inspired through dancing.  This had led to local youths using dancing to inspire other youngsters. For instance, youths were inspired by the "King of Pop" Michael  Jackson, artistic work as he stood out the  most with his unique and interesting style. This inspired these young people to take a journey into dancing and travelling through communities in America using dance and creative arts in order to inspire and uplift the lives of cast down youths.
Here in Rivers State, Nigeria, a Rivers based dance group, Grace Factors which is into  dancing also, but with a different  mission of inspiring children, teenagers and youths and also evangelizing  for the  Kingdom  of God.
Grace Factors,which started in March,2021 was formed from a non denominational fellowship-"The Inspired" -a christian fellowship.
The group is composed of seven members,six males and one female aged between 15 and 26 years. Speaking in an interview with The Tide, leader of the group, Mr Geoffrey Emmanuel, a private  School Teacher said that the group was formed owing to the situation many youths have found themselves . Many of them are depressed because of the situation of things in the country.
"Last year, after a youth programme with the theme,"Ablaze" by a church in Port Harcourt, five of us came together to form Grace Factors.  We dance at events.We are working hard on our dance and hope to start our own live programmes. We would also do video recording to inspire the young people through our dance ; he said . He further stated that they would communicate  to the youths the emotionas from the dance which would change their attitudes towards being good citizens.
Another member of the group, Mr Promise Orolisen, a student of the department of Physics, Rivers State University, and a member of Christ Embassy Church joined the group after the youth programme last year.
According  to him," I got to know about the "inspiredprogramme through publicity and I attended and was blessed. At the end of the show, I met the leader of the group who Harcourt  studying Physics/Electronics Technology  was encouraged by the leader of the group to join them through his expressions at the programme.
According  to Frank," I love dancing. Dancing makes me feel inspired to feel among and be happy. It makes me forget worries. Dancing with the group does not affect my studies in any way because we do rehearsals during weekends. Saturday by 12 noon and Sunday by 3.00pm.
The only female in the group,Miss Esther Bobmanuel,a student of Rivers State University studying  Business Education  said,she joined the group because her uncle,who was the host of the youth programme "inspired" at the Baptist Church encouraged her to join the group.
She further stated that,dancing was her hobby." I love dancing and this is an avenue to express my dancing skills to inspire and encourage other youths. I feel happy and fulfilled that I am actually doing what I want to do apart from academics. It is not affecting my academics. My parents know that I come for practise and they allow me to come . I'm sure our group with actualise the dream of wining souls for Christ . For good rhythm, we pick songs from Nigerian and foreign artistes and create our dance steps", she added.
All over the world, dancing has been recognised as having the potentials  of initiating positive changes, especially in the lives of youths.
Dancing  is life itself says  Havelock Ellis.
However, according to research findings, introducing dancing early in life to young people is very important. This could start by playing music to your baby during  pregnancy.  This act can help stimulate the baby's brain and can start as early as five months before birth. Users have been reported feeling increased movement or "dancing" from their belly. Research  also proves that babies are actually born with the act to move their bodies in response to music . Because of this, creating musical situations  and encouraging  then to dance is a wonderful way  to help children and young people develop their personality and foster social interaction.
Dancing is very good for children  and young people . The movement involved  is a powerful  brain development tool. Dancing has been proven to stimulate the vestibular  receptors in the brain,which are nerve endings located in the inner ear. Almost any movement can stimulate the brain through these receptors and active vestibular systems helps set the foundation for all learning. Also, dancing at an early age helps children develop spatial awareness and learn more about their body's movement  abilities. This in addition would improve their hearts, lungs and bones and also increase their strength, stamina and flexibility.
The physical movements of dance have been shown to reduce levels of stress, anxiety and depression. This helps to elevate dopamine and endorphins, two neurotransmitters responsible for feelings of pleasure and happiness.
By: Ibinabo Ogolo
Three Years Of COVID -19: What Hope For Children?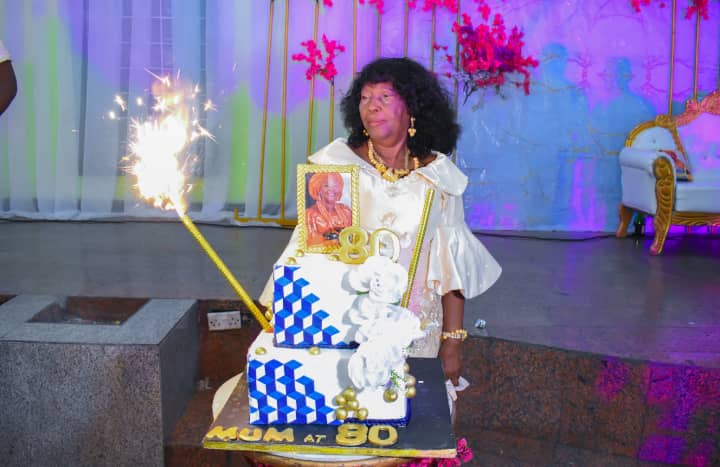 As 2022 progresses, the third year of the global pandemic, the harm done to children by COVID-19 crises is increasingly evident. There is a record rise in child poverty. Also, setbacks to progress on routine vaccinations and disruption to education which has been greatest among poorest children and job losses have been greatly borne by women and youth.
COVID-19 has been a uniquely dis-equalising crisis. It is a universal crisis and for some children, the impact may be lifelong.
Children and young people are not the face of this pandemic, but they risk being its biggest victims.
The economic crisis generated by COVID-19 threatens to hit children and families the hardest.
According to analysis by Florish Data Visualisation, even before the pandemic struck, 591 million children, that is almost one in three children in the mostly low and middle income countries were considered poor by national definitions.
The vast majority of them lived in Sub-Sahara Africa and South Asia.
As families lost their sources of income and home environments turned upside down due to the devastating effects of COVID 19, children and young people found themselves more vulnerable to poverty and deprivation of their basic needs.
Available data on the impact of unemployment and the loss of parents, income due to COVID-19 pandemic are not disaggregated by age and do not reflect the realities faced by children around the world.
According to reports, impact of COVID-19 on the welfare of households with children from data collected in 35 countries including Nigeria states that households with three or more children were most likely to have lost income with more than three quarters experiencing a reduction in earnings. The report also states that income losses have left adults in one in four households with children going without food for a day or more.
Adults in nearly half of households with children reported skipping a meal due to lack of money.
"The modest progress made in reducing child poverty in recent years risks being reversed in all parts of the world. Families have expressed loss at a staggering scale. Last year,2021, inflation reached its highest level in years, more than two thirds of households with children brought in less money. Families could not afford food or essential health care services. They could not afford housing. It was a dire picture and the poorest households were pushed even deeper in poverty", said Sanjay Wijesekera, UNICEF Director of Programme Group.
Meanwhile, Nigeria was particularly vulnerable to the economic impacts of COVID-19 due to the absence of a functioning social security system capable of providing support to households that lost jobs and income during the crisis.
The United Nations High Commissioner for Human Rights, Michelle Bachelet noted in 2021 that although the pandemic has brought into sharp focus the importance of the right to social security, over 70 percent people worldwide had no or only partial social security coverage.
Nigeria's Constitution does not provide a legal right to social security. Nigerian laws create no entitlements to unemployment or child benefits.
However, United Nations Children's Fund (UNICEF) and the World Bank have urged a rapid expansion of social protection systems for children and their families support may include the delivery of cash transfers and the universalisation of child benefits which are critical investments that can help lift families out of economic distress and help them prepare for future shocks. Since the start of the pandemic, more than 200 countries or territories have introduced thousands of social protection measures and the World Bank has supported countries with approximately $125 billion.
By: Ibinabo Ogolo
Children And Adolescents More Vulnerable To Malaria Disease -Report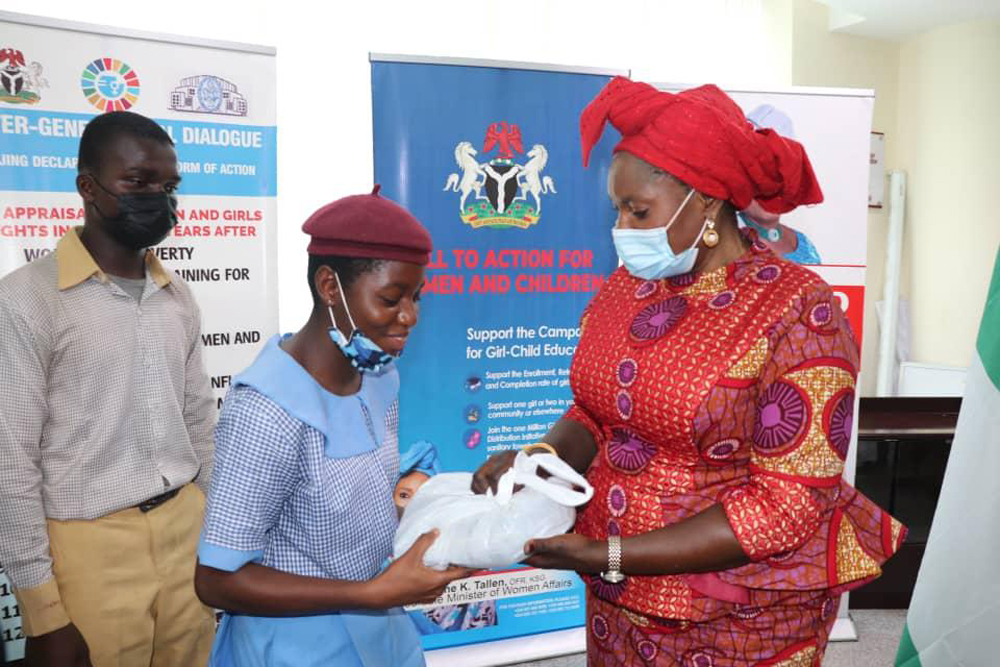 All over the world, malaria is said to be responsible for approximately one to three million deaths per year. Malaria is one of the most deadly diseases in Africa and Nigeria contributes 24 percent of its prevalence.
At global level,the most vulnerable group to malaria deaths are children under five years old and in 2019 alone, they accounted for 55 percent of total deaths. Also, 80% – 90% of the deaths each year are in the rural sub-Saharan Africa.
Malaria is the world's fourth leading cause of death in children and adolescents. Malaria is preventable and curable, however, the lack of prevention and treatment due to poverty, war and other economic instabilities in endemic areas, results in millions of deaths each year.
According to 2020 World Malaria Report, Nigeria had the highest number of global malaria cases(27% of global malaria cases) in 2019 and accounted for the highest number of deaths(23% of global malaria deaths).
Malaria is a life-threatening disease caused by parasites that are transmitted to people through the bites of infected female Anopheles mosquitoes.
There are five parasite species that cause malaria in humans and two of these species are P-falciparum and P-vivax, they pose the greatest threat. P-falciparum is the deadliest malaria parasite and the most prevalent on the African continent.
In 2007, the World Health Organisation (WHO) generated the idea of World Malaria Day from Africa Malaria Day which is an event that African governments observed against the disease beginning from 2001.
At the 60th session of the World Health Assembly which was sponsored by the WHO, it was proposed that African Malaria Day be changed to World Malaria Day. This was aimed at bringing greater awareness to the global fight and to recognise the existence of malaria across the globe.
However, the World Malaria Day which is observed annually every 25th April was to bring global attention to the effort being made to bring an end to malaria.
This year 2022 theme: "Harness innovation to reduce the malaria disease burden and save lives"  aimed to highlight the importance of investment in new tools as well as more effective use of available methods to prevent, diagnose and treat malaria particularly in worse hit countries.
Here in Rivers State, the government marked the World Malaria Day by  reiterating its political will and commitment to reduce malaria disease burden among its people.
This was stated by the state Deputy Governor, Dr Ipalibo Harry Banigo in a goodwill message to  commemorate World Malaria Day 2022.
She noted that since the inception of the administration of Chief Nyesom Wike in Rivers  State, the prevalence rate of malaria has reduced significantly, adding that, the state prevalence rate of malaria was 11.3 against the national prevalence of 24 percent.
Meanwhile, Permanent Secretary, Rivers State Ministry of Health, Dr Ndidi Chikaenele Utchay has called on the people of Rivers State to ensure that they get tested for malaria disease and also to endeavour  to sleep under Insecticide Treated Bed-Nets (ITBNS) in order to prevent mosquito bites. She described the treated nets as a sure safeguard against mosquitoes, noting that they are safe for use.
A report by BMC Journal on Public Health stated that children and adolescents between the ages of 5 and 19 in malaria endemic African countries are the most vulnerable group to be affected by malaria.
However, the hope of ending malaria disease recieved a boost in 2021 when the World Health Organisation (WHO) approved the use of first ever malaria vaccine. WHO estimates that the vaccine could save the lives of an additional 40,000 to 80,000 African children each year.
The vaccine RTS,S or mosquirix, is not just the first for malaria but also the first developed for any parasitic disease. The vaccine was found to surpass the 75 percent efficiency goal set by WHO for a malaria vaccine to receive a nod.
Although WHO said the vaccines could save tens of thousands of young lives each year, there are concerns it may not get to the children and young people who are most vulnerable to the disease. Health experts say children and young people mostly miss out on vaccination due to inaccessibility of vaccines and poor awareness by parents about their importance.
According to WHO Regional Director for Africa, Dr Matshidiso Moeti, "the vaccine supplies are limited. As such it is important that the doses that are available are utilised for maximum impact, while ensuring continued availability of other preventive measures to those most at risk."
Dr Moeti said RTS,S vaccine pilots have sealed implementation in Ghana, Kenya and Malawi which reached up to 900,000 children. This require a focus on research and leveraging on available evidence to ensure that targeted interventions are efficient use of resources to produce measurable results.
Recent findings to avoid malaria infection include application of mosquito repellent with DEET (di ethyl toluamide) to exposed skin, drape mosquito netting over beds, put screens on windows and door, treat clothing, mosquito nets, tents, sleeping bags and other fabrics with an insect repellent called permethrin.
Meanwhile, a report from the World Health Organisation Strategic Advisory Group on Malaria Eradication has called for renewed research and development(R & D) to boost eradication efforts.
The latest World Malaria Report showed that  US $ 851 million is needed in the period  2021-2030 for R & D into malaria vaccines,antimalarial medicines,new technologies for vector control and innovations to tackle mosquito resistance to insecticides.
By: Ibinabo Ogolo
Should wear it.
Not by dexterity, might or powers,
Or, aesthetic appearance, beauty or eloquence
And not by the manipulation of some political will powers
But by grace and divine will.
F or I know you before you were born.
Born to rule is fake,
Nobody was born to rule.
It takes His grace
If favoured by the Supreme will,
As a man ahead of his time.
Divinely ordained by his maker,
Then, you are home and dry.
As the Supreme Choice of the Most High.
Family inheritance notwithstanding
Not all are born to rule.
Some are misfits, without clear standing,
While others merely existed.
It takes His grace for ordination.
And not by your making.
F or I have told you.
Whom the Cap fits
Should wear it.
And not by force of any manipulation.
Having found yourself in a priviledged position
Stop the intimidation
And accord him his right of place
No matter how?
F or all are not equal
As we are created differently
And divinely blessed accordingly.
So, stop stealing time
And be purpose driven
Else, you cloud yourself with shame
And loose your worth and self esteem
Because of your domineering attitude
And exit yourself from power
Disgracefully and forcefully without relevance
As counter powers multiply,
And enemies gather momentum.
So be wise
When the ovation is still thunderous.
My son,
N ever you be an imposter
Because you are privileged
At a time you may crash
And be at war with yourself
Doubting the truth from your privileged view
Restlessly you will be
As karma sets in
Let it be
Whom the cap fits
Should wear it
No two ways about it
Stop the imposition for eyes are watching
F or you are not the only one who deserves the best
Allow others in the queue
To have a bite
Don't be all over the place as a dictator
And confuse yourself
After all you are not the best
But always remember
That history will demand the truth from you someday
Of wasted years of non impactful life of peoples' resources
You must account for it and pay dearly
As no sinner goes unpunished
You ruin your generation and place curse on them
F or selfish interest and sit tight syndrome
Not knowing that wealth is a vapour
Look back and pause
And see beyond yourself
To avoid the impending calamity
Always give way;
To whom the cap fits
To wear it.
As all cannot be kings at the same time
And not all will be followers as well.
Weare gifted differently
As designed in our palms
Don't rise beyond your destiny
Or move faster than your shadow
Be guided to avoid crash
Always save your face and have the message
F or the voice had spoken.
Written by Joseph Igwe