Rivers Tops 2021 Fiscal Performance Ranking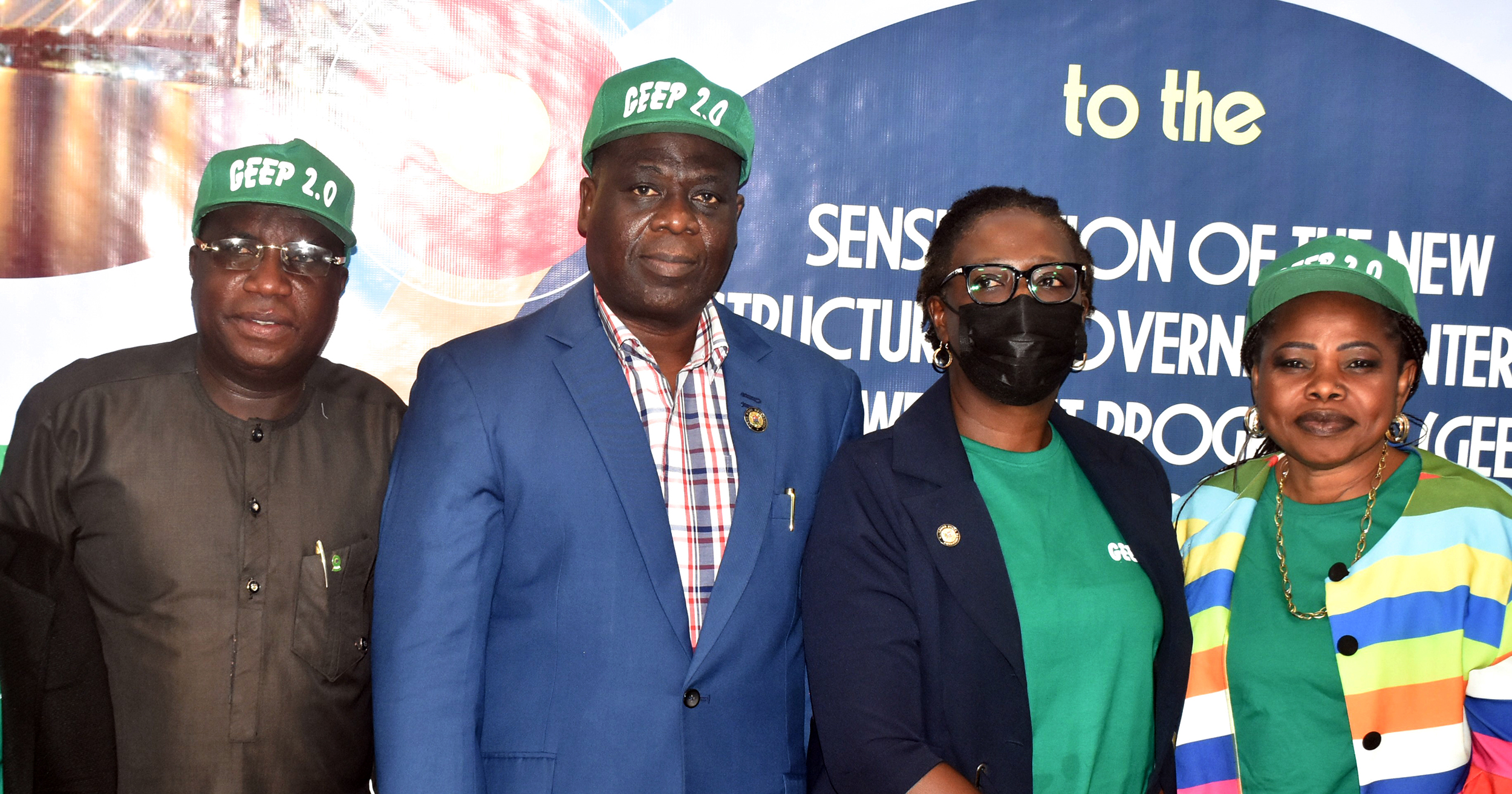 Rivers State has grossed the top position in the 2021 Fiscal Performance Ranking, beating 35 others states and the Federal Capital Territory (FCT) in the State of States 2021 BudgIT Report.
A close look at the National Fiscal Outlook shows that Rivers State once again topped the overall 2021 Fiscal Performance Ranking despite COVID-19 induced fiscal shocks to its IGR, indicating that the fiscal fundamentals of the state, compared to other states, are more prudently managed.
Two states made it, as new entrants, to the Top 5 category in the overall 2021 ranking – Ebonyi State emerged in second position, up from sixth position in 2020, and Kebbi State emerged in fifth position, up from 11th position in 2020.
The entrance of Ebonyi and Kebbi states into the Top 5 category was driven largely by growth in both states' IGR as recorded by the National Bureau of Statistics (NBS).
In the 2021 Performance Ranking, two states dropped out of the Top 5 in overall ranking; Ogun State (now 19th) and Kano State (now 22nd), due to a sharp decline in their IGR in 2020.
A closer look at the report shows that the Top 5 States are Rivers (1), Ebonyi (2), Anambra (3), Lagos (4) and Kebbi (5), while the Bottom 5 are Bayelsa (36), Taraba (35), Benue (34), Katsina (33) and Adamawa (32).
The rest of the states are Kaduna (6), Gombe (7), Cross River (8), Edo (9), Kwara (10), Zamfara (11), Sokoto (12), Osun (13), Enugu (14), Abia (15), Nasarawa (16), Borno (17)and Plateau (18).
Others include Ogun (19), Imo ranked 20, Yobe in 21st position, Kano (22), Oyo (23), Akwa Ibom (24), Jigawa (25), Niger (26), Bauchi (27), Kogi (28), Ekiti (29), Ondo (30), and an oil and gas-producing state – Delta- at 31st position.
In fact, three oil and gas producing states – Bayelsa, Delta and Ondo – are in the Bottom 7 of the 2021 Fiscal Performance Ranking, showing shamefully frivolous management of scarce resources accruing to the states in the year under review.
In the States' Comparative Viability Index, only three states in the country can meet their operating expenses obligations with a combination of their IGR and Value Added TAX (VAT) as measured in BudgIT's States' Performance Index Ranking: Lagos, Rivers and Anambra.
The States Performance Index ranked Lagos tops with a score of 0.70, Rivers second with a score of 0.81, Anambra third with a score of 0.99, Ebonyi fourth with a score of 1.08, and Cross River fifth with 1.21 score.
Kaduna scored 1.22 to emerge sixth, Kebbi scored 1.26 to emerge seventh, Osun scored 1.36 to rank ninth, Zamfara scored 1.45 to rank 10th, Plateau scored 1.48 to emerge 11th, Gombe scored 1.49 to rank 12th while Edo scored 1.54 to emerge 13th in the ranking.
Kwara ranked 14th with a scored 1.55, Enugu ranked 15th with a score of 1.66, Oyo ranked 16th with a score of 1.66, Sokoto ranked 17th with a score of 1.72, Imo ranked 18th with a score 1.76, Abia 19th on 1.78 score, Kano 20th on 1.82 score, Borno 21th on 1.99 score, Nasarawa 22nd, on 1.99 score, and Kogi 23rd on 2.09 score.
With a score of 2.18, Bauchi ranked 24th, Yobe scored 2.26 to rank 25th, Niger scored 2.30 to emerge 26th, Adamawa scored 2.33 to rank 27th, Ondo scored 2.33 to rank 28th, Akwa Ibom scored 2.34 to rank 29th, Katsina scored 2.41 to emerge 30th while Ekiti scored 2.47 to rank 31st.
At the Bottom 5 of the States Performance Index, are Jigawa which scored 2.47 to rank 32nd, Delta 2.51 score at 33rd, Benue 2.64 score to rank 34th, Taraba scored 3.23 to emerge 35th, and Bayelsa scored 5.32 to gross 36th.
The BudgIT report urged that states at the bottom of the Index A ranking need to do more to rapidly consolidate on any ongoing strategies to improve their IGR and by extension, their viability as federating entities.
In its ranking of States Performance on Index B which measured availability of public revenue to invest in capital infrastructure after fulfilling repayment obligations to lenders and their government's operation expenses, the BudgIT report ranked Ebonyi tops with a score of 0.47, Rivers second with a score of 0.48, Kebbi third with a score 0.51, Anambra fourth with a score of 0.53, and Kaduna fifth with a score of 0.57.
States with less revenue left to invest in capital infrastructure for citizens, and also face greater risk of borrowing are Zamfara which scored 0.96 and ranked 33rd, Oyo at 0.98 and ranked 34th, Benue which scored 1.00 and ranked 35th, and Taraba, ranking 36th with a score of 1.19.
However, BudgIT cautioned that "all Nigerian states still need to work hard to build economic prosperity and create more jobs in their states to ensure that there is more money in circulation and economic activities that can be taxed to improve their IGR".
On the Subnational Debt Outlook, the BudgIT report said that, "Cumulatively, the 36 states total debt burden increased by N472.63billion or 8.78percent from N5.39trillion in 2019 to N5.86trillion in 2020. This increase in total subnational debt was driven largely by exchange rate volatility which saw the value of the Naira jump from N305.9/$1 in 2019 to N380/$1 as at December 31, 2020."
Its report on the Spending Priorities shows that "based on each state's 2020 revenue, five states prioritized investment in infrastructure by spending more on capital expenditure than operating expenses. The states are Ebonyi, Rivers, Anambra and Cross River states in the South and Kaduna State in the North."
The BudgIT report also gave a detailed breakdown of Rivers State's growth indices over the five-year IGR earning trend from 2016 through 2020, with N85.29billion in 2016, N89.48billion in 2017, N112.78billion in 2018, N140.40billion in 2019 and N117.19billion in 2020.
It showed that gross FAAC revenues stood at NN104.93billion in 2016, N138.15billion in 2017, N172.87billion in 2018, N169.13billion in 2019 and N149.75billion in 2020.
The state's Year-On-Year Growth rate 2019 through 2020 shows that IGR declined by -16.53percent, Gross FAAC was -11.46percent, while Capital Expenditure was -24.14percent.
Also, the Structure of State of States Recurrent Revenue for 2020 reported N117.19billion in IGR value, representing 43.90percent, against N149.75billion Gross FAAC value, representing 56.10percent.
On the 2020 Spending Priority Index, Rivers State reported a Capital Expenditure of N168.36billion, or 59.70percent against N113.65billion Operating Expenses or 40.30percent.
The BudgIT report also gave an analysis of Rivers State's Per Capita for 2020, which stood at N14,005 IGR Per Capita; N20,120 Capital Expenditure Per Capita; and N36,291 Total Debt Per Capita.
BudgIT report indicates that "Rivers State's IGR was still the second highest in the country and accounted for 9.65percent of the total N1.21trillion in IGR generated by all 36 states; it was surpassed only by Lagos State, with an IGR of N418.98billion in 2020″.
By: Nelson Chukwudi
Fubara Summons Support To Sustain Wike's Legacy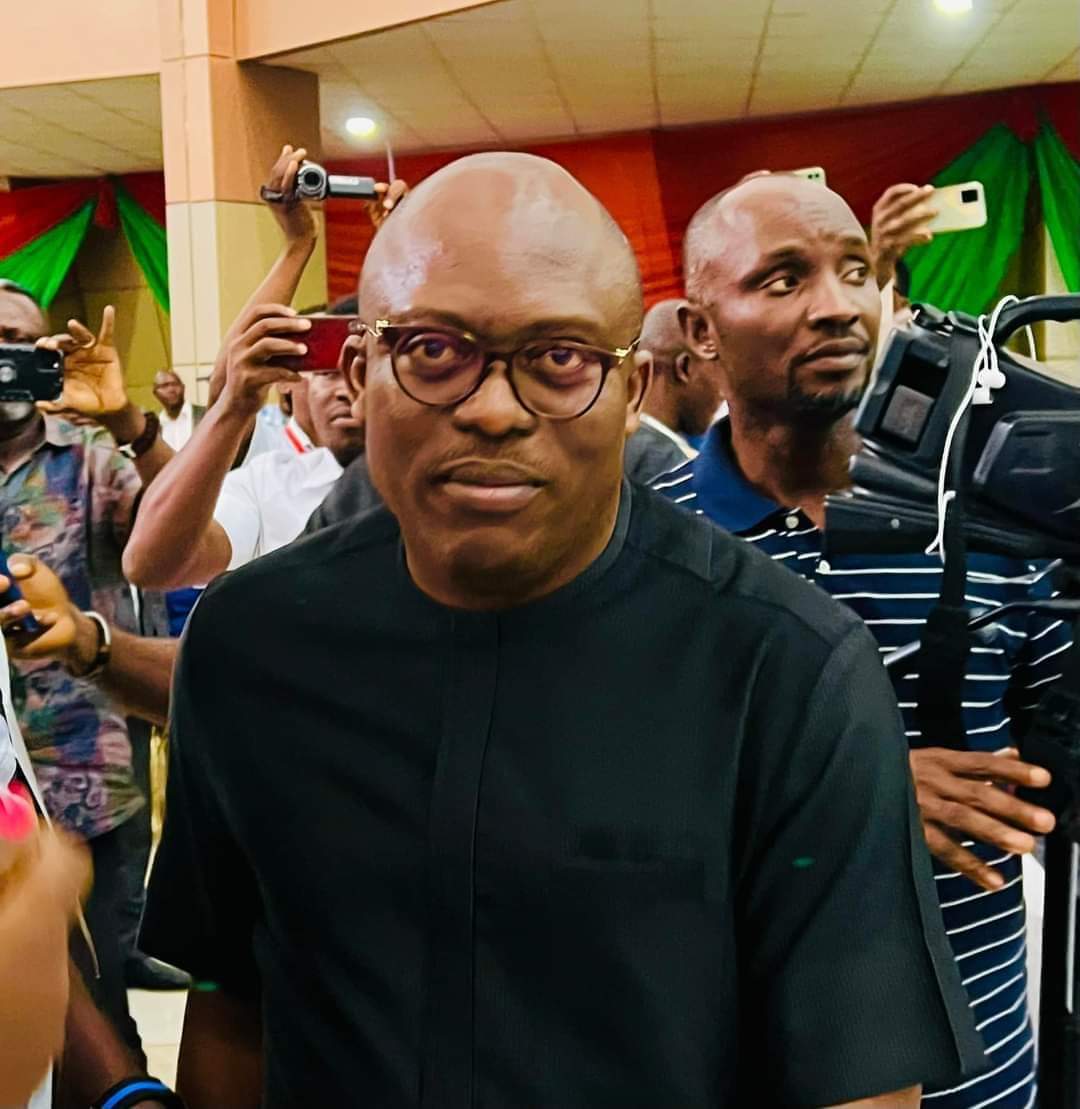 Peoples Democratic Party (PDP) guber candidate, Hon Siminialayi Fubara, has sued for support towards sustaining Governor Nyesom Wike's legacy in Rivers State.
Fubara made the assertion during his acceptance speech after the party's primaries in which he emerged landslide winner at Obi Wali Conference Centre in Port Harcourt, last Wednesday.
The PDP guber flagbearer said his emergence was divine, hence the need for the party to give total support for victory in next year's elections.
"We will work together to sustain the good things Governor Nyesom Wike has done", Fubara declared.
Commending the sportsmanship displayed by his fellow aspirants, Fubara praised their zeal but reminded them that, "this is not victory for Fubara; but victory for the party and moving the state forward."
The PDP flagbearer urged the aspirants to work with him to ensure the party's victory next year.
On his part, the Governor Nyesom Wike said the victory of Fubara was the decision of the party members who voted, "this is how Almighty God has willed it."
In his speech, the state Governor, Chief Nyesom Wike thanked the aspirants in the primaries for abiding by the peoples' decision, reminding them that, "loyalty is not easy but with what we have achieved, it's difficult for the PDP to lose election in this state."
The governor pleaded with all members to join forces to win the elections now that a candidate has emerged.
In the coming weeks, the governor hinted that a committee would be constituted towards uniting and mobilising for victory in the 2023 elections.
By: Kevin Nengia
NYCN Hails Fubara's Choice As Rivers PDP Guber Candidate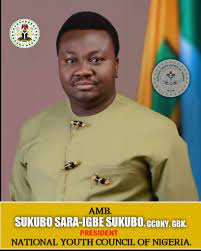 The leadership of the National Youth Council of Nigeria (NYCN) has hailed the emergence of Hon Siminialaye Joseph Fubara as the candidate of the Peoples Democratic Party (PDP) in the governorship election in Rivers State.
In a statement in Port Harcourt, Chairman, NYCN, Chijioke Ihunwo congratulated Sim Fubara on his emergence as the candidate of PDP in Rivers State.
The statement read, "His Youthfulness, AmbIhunwo Chijioke, the chairman of National Youth Council of Nigeria, Rivers State Chapter and South-South zone, has congratulated, Mr. Sim Fubara, on his victory as the People's Democratic Party (PDP) Governorship candidate in Rivers State, for the forthcoming Governorship election.
"The youth leader of Rivers State stated that the victory of Mr. Sim Fubara is a significant indication that the delegates of People's Democratic Party appreciate his efforts in the party and trust that he has the capacity to unite and continue in the awesome works of the Governor of Rivers State, Chief Nyesom Wike."
According to the youth chairman, "Mr. Sim Fubara's victory is a resounding vote of confidence in his ability and leadership skills, which he has demonstrated while serving as the Accountant General of Rivers State, and also signifies that the People's Democratic Party are committed to a democratic process."
The number one youth leader, however, noted that "other aspirants and leaders of the party should unite and rally round Mr. Sim Fubara in the task of winning the Governorship election come 2023.
"Additionally, the chairman commended the leader of the party, the Governor of Rivers State, Chief Nyesom Wike, for giving all aspirants a level playing ground and other leaders of the party for their efforts in making the primary election a peaceful one.
"The apex youth leader assured Mr. Sim Fubara that Rivers State youths, under his leadership will give him the needed support for him to emerge as the Executive Governor of the state", the statement signed on his behalf by his Senior Special Assistant to the Chairman on (Media & Publicity), Amadi Eze, last Wednesday, indicated.
By: Nelson Chukwudi
2023: Obuah Assures Fubara, PDP Of Total Support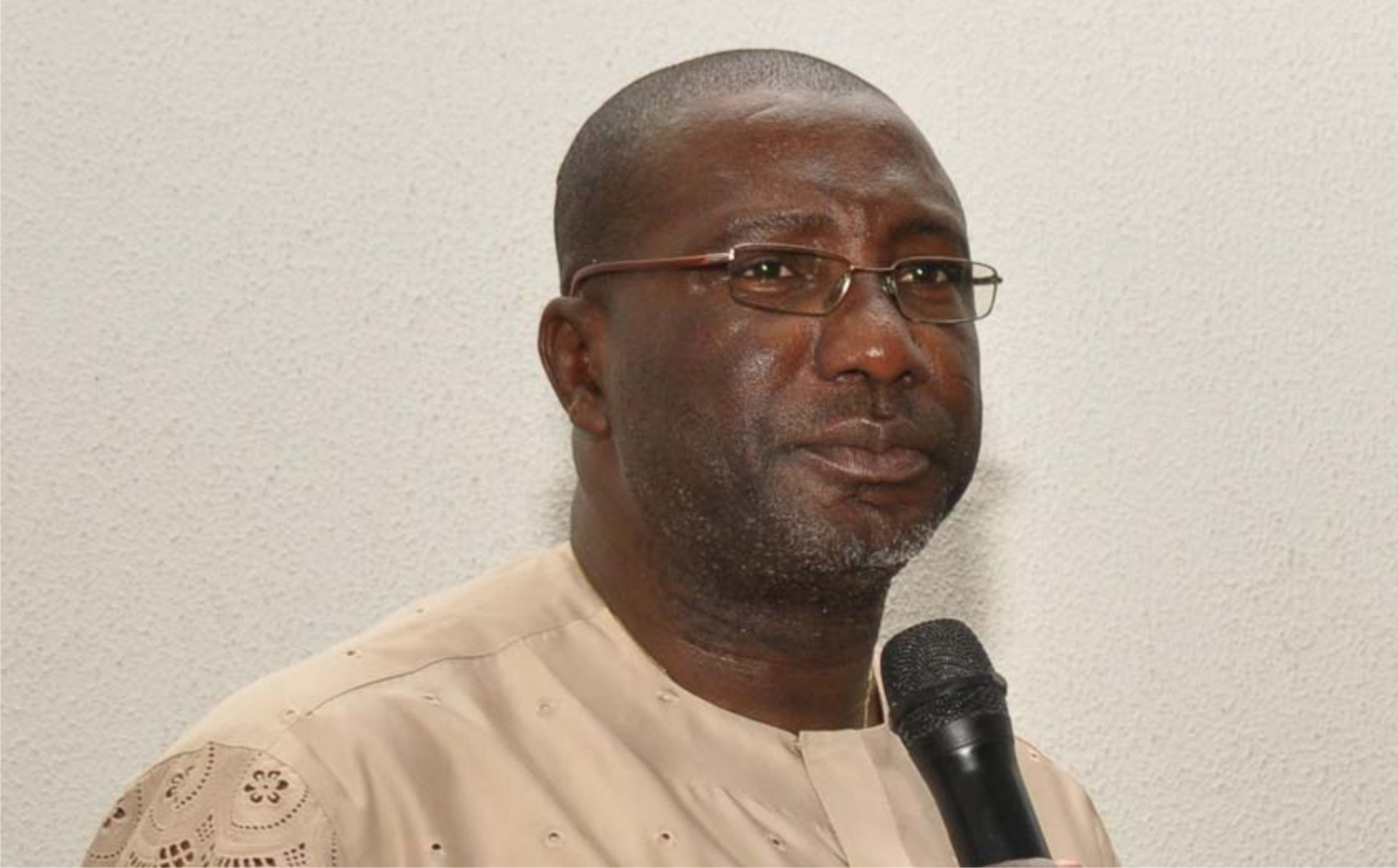 The former Chairman, Peoples Democratic Party (PDP) in Rivers State, Bro Felix Obuah, has congratulated the winner of the party's governorship primary in the state, Hon Siminialaye Joseph Fubara for his emergence, describing his victory as the only clear choice of PDP in the state.
Obuah, who gave the assurance in a statement he personally signed, yesterday, in Port Harcourt, also expressed his readiness to do all within his powers to ensure the emergence of Governor NyesomWike as the PDP Presidential flagbearer for the 2023 elections.
He said, "May I also use this singular opportunity to congratulate our party governorship flagbearer, my brother and friend, Hon. Siminialaye Fubara on your historic election. I wish you all the best and pledge my full support to ensure that our party again makes history by winning the governorship election in the state for three consecutive terms.
"As we celebrate the peaceful and successful governorship primary in Rivers State, we pray the good Lord also grant our mentor, leader, courageous and pragmatic Governor, Chief NyesomWike victory at the presidential primary.
"Once again, I pray that the good Lord will grant us the grace to forge on together as one united indivisible team and help us actualise our individual and collective aspirations under the leadership of our great party, PDP, irrespective of who occupies the driver's seat".
The statement read in full, "For some months now, we have witnessed a tense political atmosphere as our country, Nigeria plans to go through another transition in our democratic experiment which is hoped to come to a head with the 2023 general election.
"Consequently, there have been clamours among individuals and groups for certain persons including my humble self to come out as a prospective governorship aspirant in the state under the canopy of our great Peoples Democratic Party (PDP); somebody who has the capacity to sustain the great works and quality leadership of our brave and visionary Governor, Chief NyesomWike.
"The newspapers, the electronic and social media were all awash with such calls from all the nooks and crannies of the state, beckoning on me to just declare my interest.
"After some deep thought and wide consultations, I wholeheartedly accepted to run for the office of governor of Rivers State on the platform of PDP and also went ahead to obtain the nomination and interest forms in line with our party's guidelines.
"This singular expression of interest gladdened the hearts of many of you, my ardent supporters within and outside the state.
"Even without my consent, many of you went on to campaign for me through the various sections of the mass media and other fora just for my sake.
"Sadly, that hope, that faith and joy may appear to have been dashed. This is the reason for this special message of hope and appreciation to all of you, my dearest friends, my supporters and my people.
"Let me first assure you that no hope is lost. The choice of who succeeds our dear governor is an exclusive party affair. This is what party loyalty is all about. It is not a personal affair.
"On Wednesday, May 25, 2022, the leadership of the Peoples Democratic Party (PDP), Rivers State Chapter has spoken and a governorship candidate has emerged.
"As a faithful, loyal and committed party man, and the immediate state chairman of the party under whose watch by the grace of God, the party won the governorship election in the state back to back in 2015 and 2019, respectively, I must abide by the decisions of the party at all times even when the decisions are at variance with my personal convictions.
"Accordingly, I decided to withdraw and not contest the governorship primary election in the interest of the party.
"I hereby submit and surrender to the decision of the party. Election is not, and should not be a do-or-die-affair. Moreso, power comes from God. I cannot be a party to anything that may obstruct the course of victory for our party both at the state and national levels, or cause disaffection among our party leadership and members.
"I, therefore, enjoin my faithful supporters across the state not to be dismayed or lose hope for where there is a will, there must be a way.
"I sincerely appeal to you to take every development about the governorship primary in the state in good faith. A renowned writer once said, 'When hope is lost, when faith dies, the man is dead'.
"As long as we remain alive and trust in God, surely, there are better days ahead.
"I am a peacemaker and according to Matthew 5:9, 'Blessed are the peacemakers for they shall be called the sons of God'.
"I, once again, call for peace in the PDP and amongst my teeming supporters. United we stand, divided we fall. I thank you all for all your support my social media friends, journalists, Northern groups, Indigenes without Borders, youth groups, churches, Christian organizations, my own people of Omoku, Orashi region, all members of the PDP family across the state, my supporters outside the state, Team Felix Obuah in the 23 LGAs, Go-Round TV, Bro Felix Obuah (BFO) groups, Goround 23, Youth Earnestly Ask For Obuah, ONELGA Political Forum, OtuOzimini Age Grade of Ogba Kingdom, Ogba/Egbema/Ndoni Local Government Area, Rivers State, and many others.
"I am extremely grateful to the Oba of Ogbaland and Council of Chiefs, my stewards/cooks, drivers, my lovely wife and children for their understanding.
"I am also extending my appreciation to all those who signed my nomination form, management and staff of National Network newspaper, Goround Revolution Group, Rivers Women, Rivers Peoples Democratic Party (PDP), women and youths, my personal aides, my Special Adviser on Media and Publicity and others too numerous to mention.
"I also thank you for complying with my appeal to all my supporters via a press statement on Tuesday, May 24, 2022 ahead of the Governorship primary scheduled for Wednesday, May 25, 2022.
"Following an insight, I was compelled to sue for calm amongst my numerous supporters across the state.
"That press statement, which was widely circulated, published on the electronic and print media as well as the social media was timely as it doused tension and pacified those who were already agitated.
"I also did mention in the statement that the party is supreme in all matters and I would stand by the decision of the party", Obuah said.