Nigeria's Inflation Drops To 15.6%, NBS Confirms
The consumer price index (CPI), which measures inflation, dropped to 15.60per cent (year-on -year) in January, 2022 from 15.63per cent recorded in December, 2021, the National Bureau of Statistics (NBS) has said.
On year-on-year basis, it was 0.87per cent points lower than the rate recorded in January, 2021 (16.47)per cent.
The headline index increased by 1.47per cent in January, 0.34per cent points lower than 1.82per cent recorded in December, 2021.
The NBS released the CPI report, yesterday.
The core inflation for January was 13.87per cent, the same with that of December, 2021, while food inflation for January was 17.13per cent compared to 17.37per cent in December.
Urban inflation rate stood at 16.17per cent year-on-year in January, same with that of December, 2021.
On the other hand, rural inflation was 15.06per cent and 15.11per cent in and December, 2021 respectively.
On state-by-state comparison, all items inflation on year-on-year basis was highest in Abuja with 18.59per cent followed by Kogi with 18.28per cent and Bauchi 17.61per cent.
On the other hand, Kwara recorded the lowest with 12.94per cent followed by Niger with 14.10per cent and Oyo, 14.19per cent.
Composite food index rose by 17.13per cent in January, 2022, compared to 20.57per cent in January, 2021.
The rise in the food index was caused by increases in prices of bread and cereals, food product such as potatoes, yam and other tuber, soft drinks, oils and fats, and fruits.
On month-on-month basis, the food sub-index increased by 1.62per cent in January, which was down by 0.57per cent points from 2.19per cent recorded in December, 2021.
"The All items less farm produce" or Core inflation, which excludes the prices of volatile agricultural produce stood at 13.87per cent in January, 2022.
This was higher by 2.02per cent, when compared to 11.85per cent, the rate recorded in January, 2021.
The highest increases were recorded in prices of electricity, liquid fuel, wine, tobacco, spirit, solid fuels, cleaning, repair and hire of clothing.
Others are shoes and other foot wear, other services in respect of personal transport equipment, other services not elsewhere classified and pharmaceutical products.
Wike Dissolves State Executive Council …Drops Chief of Staff, SSA, Protocol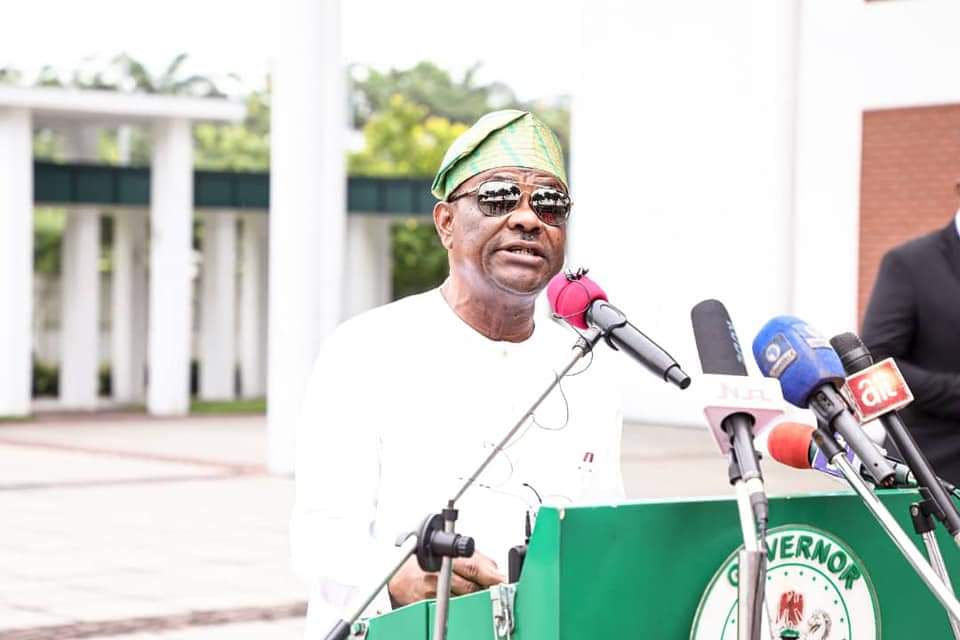 Rivers State Governor, Chief Nyesom Wike, has dissolved the State Executive Council with effect from Tuesday, May 24, 2022.
A statement signed by the Special Assistant Media to the Rivers State Governor, Kelvin Ebiri, indicated that the Chief of Staff to the Governor and Senior Special Assistant (Protocol), have also been relieved of their office.
"His Excellency, Governor Nyesom Wike, commends members of the Rivers State Executive Council for their service and contribution to the development of the state. He has also wished them the best in all their future endeavours."
Wike, has, therefore, instructed all the former members of the State Executive Council to hand over to the most senior officers in their respective ministries.
I'm Best Aspirant To Defend Interest Of Ndigbo -Wike
Rivers State Governor, Chief Nyesom Wike, has told leaders and delegates of the Peoples Democratic Party (PDP) in Abia State to trust him as the only presidential aspirant who has the capacity to defend the interest of Ndigbo.
Wike, who is also a presidential aspirant of the PDP met with the leaders and delegates of the party at Abia State Government House, in Umuahia, last Friday, to solicit support ahead of the party's presidential primary this month.
The Rivers State governor stated that he would not be that kind of a leader who would be lost on the opportunity in public service to address social injustice and other forms of unfair treatment that people suffer in Nigeria.
Wike reiterated his belief in the restructuring of Nigeria, adding that he was determined to be the first to start the process to strengthen the sense of belonging among Nigerians.
"I say so with all amount of seriousness and I challenge anybody who is from the Southern part of Nigeria; who is from South-South, who is from South-East to say so boldly too. Check all of us; look and determine who can even defend the interest of Ndigbo better than me?
"It is not merely to talk. I mean who has the mind. Who has the courage? I have the mind and I have the courage. I will make sure the injustice in this country is solved.
"Ask them, when they were in power, what did they do? How many of them have spoken out? Look, don't waste your votes on such people."
Wike observed that things have fallen apart in the country because those of the All Progressives Congress (APC) who control the Federal Government lack such capacity.
The governor said he was prepared to effectively and productively take drastic decisions, and do so courageously in order to promote national good.
Wike assured that in solving Nigeria's numerous problems, he would also provide requisite logistics, and other support to the security agencies to enable them curb insurgency and activities of bandits within a given timeline.
"That is what leadership is all about. You must be courageous to take decisions people are thinking that is impossible. Inability to take decisions that is our problem in this country.
"But I will take those decisions that people are running away from. I will take it."
On his part, Abia State Governor, Dr Okezie Ikpeazu, who had earlier hosted Wike on a courtesy visit, said they have found in the presidential aspirant a leader who was consistent, with character and trust worthy.
Ikpeazu said Nigeria was in a precarious situation with a bleak future and requires Wike to forge national unity, rescue the country and stabilise socio-economic development.
Former Abia State Governor, Senator Theodore Orji, who represents Abia Central Senatorial District at the National Assembly, said Wike as a performer, was qualified to lead Nigeria.
He assured the presidential aspirant that Abia state delegates will support him.
Also speaking, former Gombe State Governor, Dr Hassan Dankwambo restated that Wike was truly a tested politician who was prepared psychologically and physically to be the best president of Nigeria.
Abia State PDP Chairman, Dr. Alwell Asiforo Okere, explained that most delegates were Wike's converts because they believe in the leadership that he would offer following from what he had accomplished in Rivers State.
Nigeria May Not End Hunger By 2025, Women Farmers Warn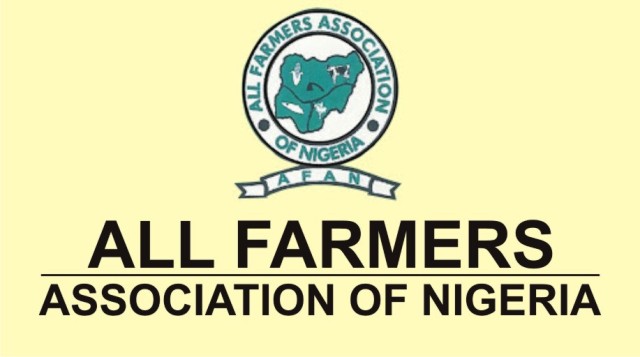 The President, Small Scale Women Farmers Organisation of Nigeria (SWOFON), Mrs Mary Afan, has said that Nigeria may not end hunger by 2025, if it does not invest massively in boosting agricultural production.
Afan made this known to newsmen, last Saturday, in Abuja on the sidelines of Non-State Actors Step Down training on post 3rd Biennial Review report (BR) organised by ActionAid.
Afan identified areas of investment to boost food production to include provision of farm inputs, grains or seedlings and fertiliser to small scale women farmers at a subsidised rate.
She noted that ending hunger by 2025 was one of the seven areas of commitment by countries under the Comprehensive African Agriculture Development Programme (CAADP) Biennial Review process or Malabo declaration.
She frowned at the high cost of fertiliser at the moment, adding that 50kg bag of fertiliser that was sold for N8,000 in 2021 was now selling for N27,000.
Afan said the price of a bag of fertiliser was equivalent to two bags of maize currently sold at N15,000, describing the challenge as disadvantageous and discouraging to farmers.
She described the hike as inimical to the nation's target of food and nutrition security.
Afan said "the hike will greatly affect food production as farmers cannot afford the outrageous price to engage in large scale farming because they only have a small portion of land.
"Normally, we used to get support from government for subsidised fertiliser but at the moment no such support, government's attention has shifted to 2023 election.
"Nothing like distribution of grains to farmers and as we speak, nobody listen to us, we are in a pathetic situation.
"Considering these challenges, there are no deliberate efforts by our government to end hunger by 2025.
"However, if it really wants to end hunger there would have been machineries in place by increasing agricultural budget, supporting small holder women farmers, subsidising their inputs, seeds among others to increase production.
"To address this crisis, government should also look at ways to increase irrigation farming so that farmers can have all year round farming instead of only rainy season as applicable in other countries,".
The 3rd CAADP Biennial Report launched in March by the African Union Commission showed that Rwanda was the only African country that is on track in the seven CAADP/Malabo commitment areas.
The areas are ending hunger by 2025, enhancing investment financing in Nigeria, ending poverty through agriculture by 2025, boosting intra-African trade in agricultural commodities services.
Others are enhancing resilience to climate variability and enhancing mutual accountability for actions and results.
CAADP is a continental framework for accelerating broad-based economic growth and progress toward poverty reduction and food and nutrition security through an agriculture-led growth strategy.