Interpol Nabs 11 Nigerian Cyber Scam Kingpins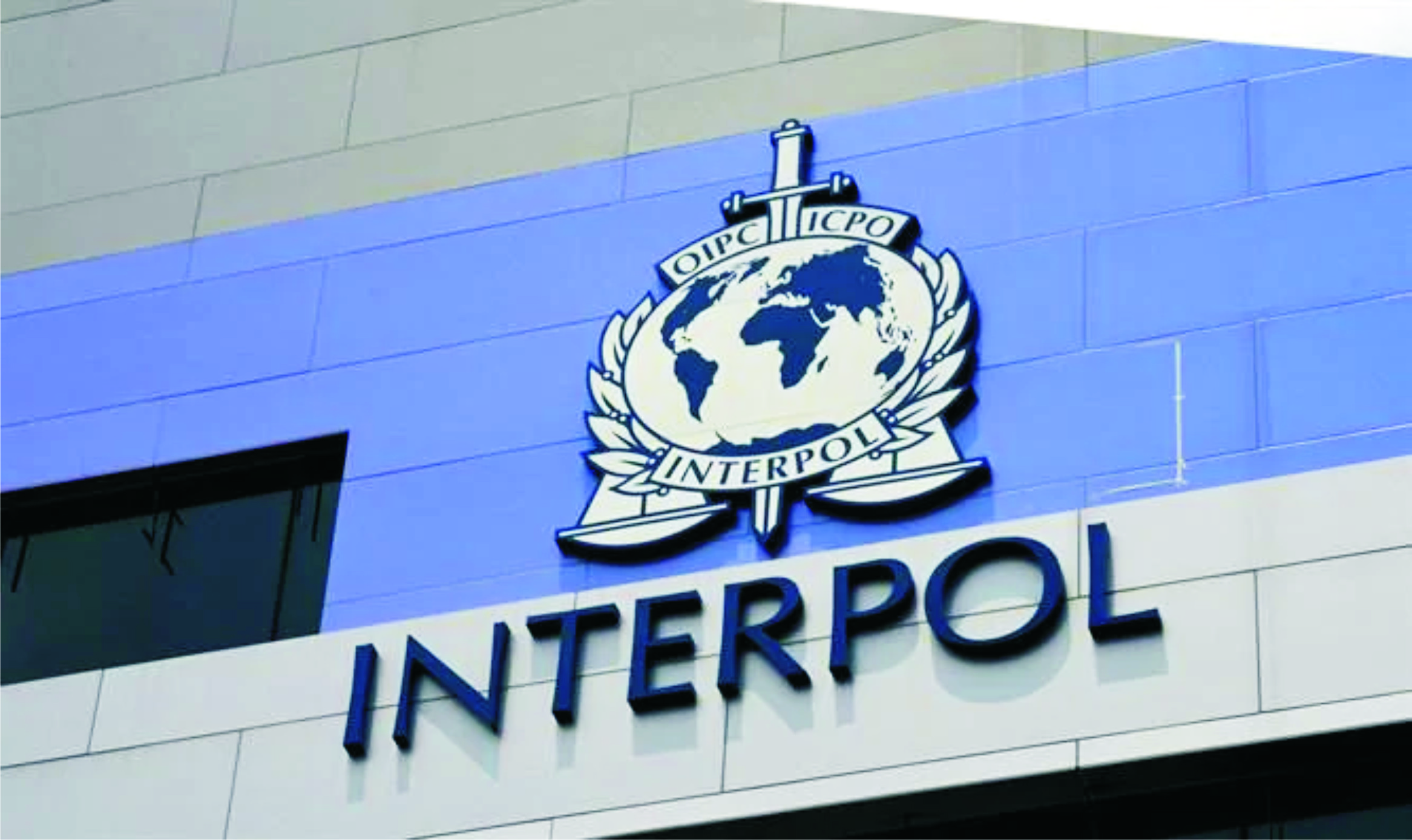 Interpol, in collaboration with Nigeria Police Force, has arrested 11 members of a Nigerian cybercrime gang, potentially responsible for targeting as many as 50,000 victims in various scams in recent years.
At least, six of the suspects belong to "SilverTerrier," a syndicate accused of employing a range of malware variants in tens of thousands of financial scams dating back to, at least, 2014.
Palo Alto Networks' threat intelligence arm, Unit 42, which helped in the investigation, said the six Silver Terrier members have "successfully avoided prosecution for the past half a decade.
This, it said, was due to the complexities of mapping global victims beyond the flow of stolen funds back to the source of malicious network activity.
Unit 42, reports cyberscoop.com, also noted that rather than targeting "easily identifiable money mules or flashy Instagram influencers," the operation focused instead on the "technical backbone of BEC operations".
It focused on individuals who have the skills and knowledge to build and deploy the malware and domain infrastructure used in the schemes.
The announcement, last Wednesday, comes two months after three members of the same group were arrested in Operation Falcon.
The arrest of the three followed a year-long Interpol-led investigation into the prolific business email compromise (BEC) scams the group's members are alleged to have pulled off over the years.
Authorities called this latest roundup Operation Falcon II.
The arrests occurred between December 13 and 22, but it's not clear exactly where.
Read the full Interpol statement: "The Nigerian Police Force (NPF) has arrested 11 alleged members of a prolific cybercrime network as part of a national police operation coordinated with Interpol.
"Arrested by officers of the NPF Cybercrime Police Unit and Interpol's National Central Bureau (NCB) in Nigeria, many of the suspects are thought to be members of 'SilverTerrier', a network known for Business Email Compromise (BEC) scams which have harmed thousands of companies globally.
"The ten-day Operation Falcon II (13-22 December) saw 10 NFP officers deployed from the Abuja headquarters to Lagos and Asaba to arrest target suspects identified ahead of time with intelligence provided by Interpol.
"Field operations were preceded by an intelligence exchange and analysis phase, where Nigeria used Interpol's secure global police communications network, I-24/7, to work with police forces across the world also investigating BEC scams linked to Nigeria.
"The Interpol General Secretariat supported field operations 24/7, forensically extracting and analysing data contained in the laptops and mobile phones seized by NPF during the arrests.
"This preliminary analysis indicates that the suspects' collective involvement in BEC criminal schemes may be associated with more than 50,000 targets.
"One of the arrested suspects was in possession of more than 800,000 potential victim domain credentials on his laptop.
"Another suspect had been monitoring conversations between 16 companies and their clients and diverting funds to 'SilverTerrier' whenever company transactions were about to be made.
"Another individual was suspected of taking part in BEC crime across a wide range of West African countries, including Gambia, Ghana and Nigeria.
"By alerting Nigeria to this serious cybercrime threat, Interpol enabled me to give the order to hunt down these globally active criminals nationwide, flushing them out no matter where they tried to hide in my country," Head of NCB Abuja and INTERPOL Vice President for Africa,Assistant Inspector General of Police Garba Baba Umar, said.
"The outstanding results of Operation Falcon II have served to disrupt this dangerous cyber gang and protect Nigerian citizens from further attack.
"I encourage fellow African countries to also work with Interpol in ridding our continent of cybercrime to make the cyber world a safer place," Umar added.
"With BEC fraud having both a cyber and a financial element, Operation Falcon II saw financial 'pathfinder countries' belonging to Interpol's Global Financial Crime Taskforce (IGFCTF) – including Nigeria – work together on cross-border financial investigations linked to the operation.
"The IGFCTF is now coordinating further action against 'SilverTerrier' bank accounts and sharing intelligence on the domain credentials of potential victims with member countries to prevent further fraud.
"Operation Falcon II sends a clear message that cybercrime will have serious repercussions for those involved in business email compromise fraud, particularly as we continue our onslaught against the threat actors, identifying and analysing every cyber trace they leave," said Interpol's Director of Cybercrime, Craig Jones.
"INTERPOL is closing ranks on gangs like 'SilverTerrier'; as investigations continue to unfold, we are building a very clear picture of how such groups function and corrupt for financial gain. Thanks to Operation Falcon II we know where and whom to target next," Jonesadded.
"Led by Interpol's Cybercrime Directorate in Singapore, Operation Falcon II was a cooperative effort involving IGFCTF, Nigerian law enforcement agencies, a range of Interpol expert teams and vital private partners Palo Alto Networks Unit 42 and Group-IB's APAC Cyber Investigations Team.
"Through Interpol's Gateway initiative, Palo Alto Networks Unit 42 and Group-IB have contributed to investigations by sharing information on 'SilverTerrier' threat actors, and analysing data to situate the group's structure within the broader organized crime syndicate. They also provided key technical expertise consultancy to support the Interpol teams.
"Gateway boosts law enforcement and private industry partnerships to generate threat data from multiple sources and enable police authorities to prevent and investigate attacks in a timely manner.
"The operation was developed as part of efforts to support joint operations in Africa with funding by the Foreign, Commonwealth and Development Office (UK). Interpol extends its thanks for this support.
"At a time of increased threat, members of the public, businesses and organizations are reminded to protect themselves from online scams by following the advice featured in Interpol's #JustOneClick, #WashYourCyberHands, #OnlineCrimeIsRealCrime and #BECareful campaigns.
"BEC remains "one of the most financially damaging online crimes," according to the FBI.
"In 2020 the FBI received more than 19,000 BEC and email account compromise complaints, costing victims as much as $1.86billion.
"BEC refers to a scam where a company employee authorized to make payments on behalf of the company is tricked into authorizing phony payments or money transfers into accounts controlled by the attacker, via spoofed or legitimate email, or over the phone".
Justice Mary Odili Saved My Political Career -Wike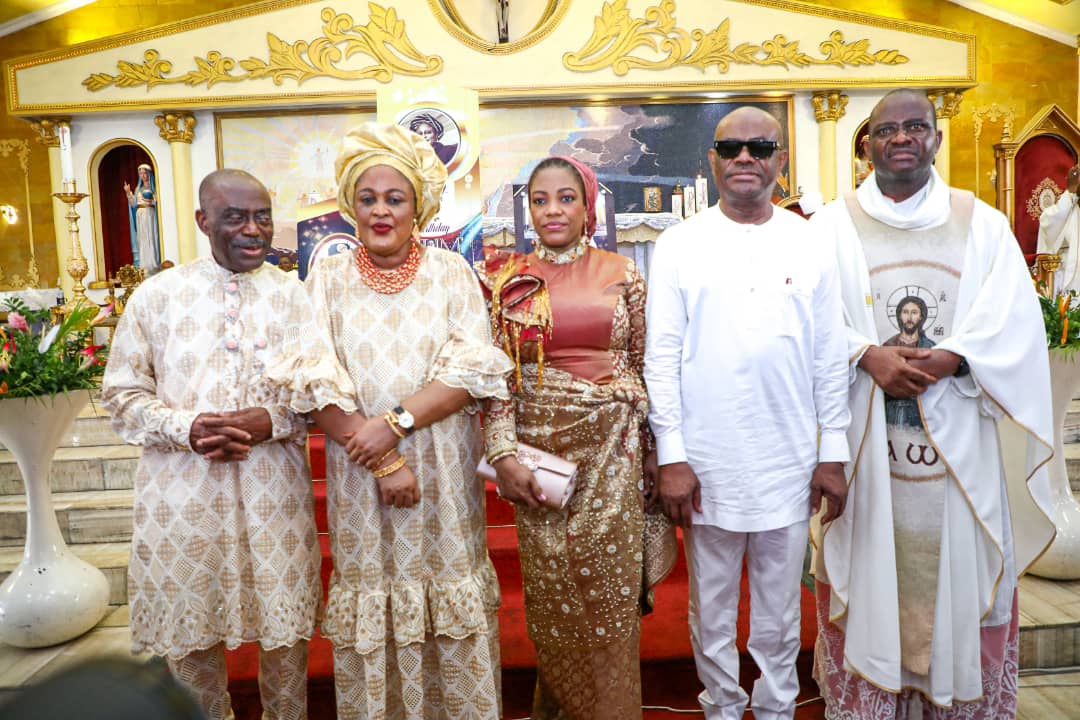 Rivers State Governor, Chief Nyesom Wike has said that he would remain grateful to Justice Mary Odili for her timely intervention that saved his political career in 2004.
Wike revealed this at the 70th birthday and retirement thanksgiving mass of Justice Mary Odili as Justice of the Supreme Court, held at Our Lady of the Holy Rosary Chaplaincy, Catholic Institute of West Africa (CIWA) in Port Harcourt, yesterday.
The Rivers State governor recalled how he cried to Justice Mary Odili when he got hint that his name was not included among those cleared to contest either as first term or second term chairmen of local government councils in the state
According to Wike, Justice Mary Odili listened to him, and took the complaint to her husband, Dr Peter Odili, who was the governor of Rivers State then.
Wike explained that the manner Justice Mary Odili presented the matter got her husband acting on it immediately.
He said, first, Dr Peter Odili invited the then Rivers State Peoples Democratic Party Chairman, Prince Uche Secondus, to confirm the observation, and thereafter, put a call across to the then National Secretary of the PDP, Chief Vincent Ogbulafor.
"In 2004, that time her husband was the governor, so, she was going to Bori Camp for women empowerment scheme. I was to run for second tenure as chairman of my local government (Obio-Akpor).
"Now, they were having lunch with her husband and the state party chairman then, Prince Uche Secondus. And, I was told that my name had been removed in the list. So, I ran down to Government House.
"She had finished her own lunch, left her husband and was entering the vehicle. I said 'mummy I'm finished'. She asked: what happened? I said they've removed my name.
"She ran back straight to her husband and informed him. Her husband asked who removed his name. At that time, Secondus had left. The husband then called the security at the gate; they stopped Secondus, and ask him to come back."
He further added: "That was how I went back as second term chairman. For me, I can't talk about my growth without mentioning her. If she was not around that day, to see the governor, you know is not an easy thing. Her being around that particular day saved my career in politics. And so, that was how I grew from there to become what I am today."
Wike noted a vital lesson of life he learnt from Justice Odili, which is the determination to build the capacity to be successful in one's career while not ignoring giving requisite attention to the family.
For Justice Mary Odili, Wike stated that there was a good balance she maintained that made her to succeed both in her career as a legal practitioner, a mother and wife in the family.
Wike said Justice Mary Odili had remained an embodiment of care and compassion because without relenting she treated everybody with dignity that they deserved.
"I have seen somebody who is very compassionate, and very caring. The moment you're around her husband, she takes care of you. She sees you as her husband's person and so she will always relate with you. Some of us are direct beneficiaries of the care through our relationship with the husband."
Wike commended Justice Mary Odili for the 44 years of meritorious public service, which he described as no mean feat.
In his homily, the Chaplain of the Chaplaincy at CIWA, Monsignor Pius Kii, exhorted on the physical and eternal benefits Christians derive when they love God, one another and their enemies.
Kii emphasised that living a life of love demonstrates faithful discipleship, obedience to God, and secures daily victory in life's endeavours.
Giving her speech, Justice Mary Odili described the joy she felt as unspeakable and a thing of honour to have Wike, as a sitting governor, doing a vote of thanks in her honour.
According to her, she and her spouse, Dr. Peter Odili have lots of things to always thank God, and will remain grateful to him because he gave them countless triumphs despite the challenges that they have encountered.
"The good Lord knows that Peter and I don't know how to properly thank God. Our journey in life has been such that the good Lord has always been there. There have been challenges, no doubt, but the good Lord did not promise us that we will not have challenges, tribulations or difficulties. But the good Lord has always stood by us and made us prevail in all those trials and tribulations."
Gunmen Kill Two Police Officers, Three Civilians, Injure Others In Bayelsa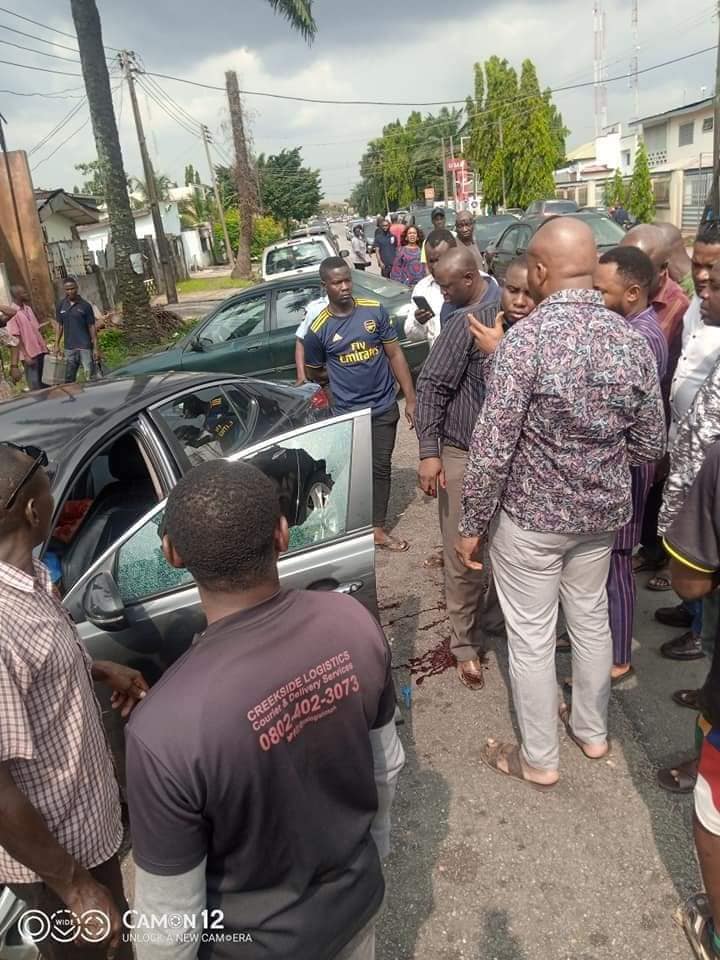 Gunmen, on Saturday morning, attacked and killed two policemen, three civilians, and left several others injured in Ogbia Local Government Area of Bayelsa State.
It was gathered that a vehicle conveying the police officers and some civilians were attacked by yet to be identified gunmen while coming from a colleague's burial.
In a statement, signed and sent to newsmen, yesterday, through the State's Police Public Relations Officer, SP Asinim Butswat, he stated that "On May14, 2022, at about 0745 hours, gunmen ambushed policemen serving at Rivers State Command, at Idema- Otuabagi Road, Ogbia Local Government Area, Bayelsa State, while returning from burial of a colleague, late ASP Gilbert Sampson, at Imago Kugbo, Rivers State."
The statement continued that, "the suspected gunmen opened fire at the vehicle conveying the police officers and other civilians. In the process PC Asuo Osuani 'm' and Special Constabulary Odeoye Sampson 'm', Mr Terry Lucky 'm', Jennifer Adejo 'f' and Asueroh Tobins 'f' were fatally shot and later died, while Inspector Urere Edwin, Rejoice Sampson 'f' and Reward Sampson 'f' sustained bullets injuries and are responding to treatment".
He said the Commissioner of Police, Bayelsa State Command, Ben Nebolisa Okolo, had ordered a manhunt for the gunmen who perpetrated the dastardly act.
Police Hold Medical Screening For 10,000 New Recruits, 'Morrow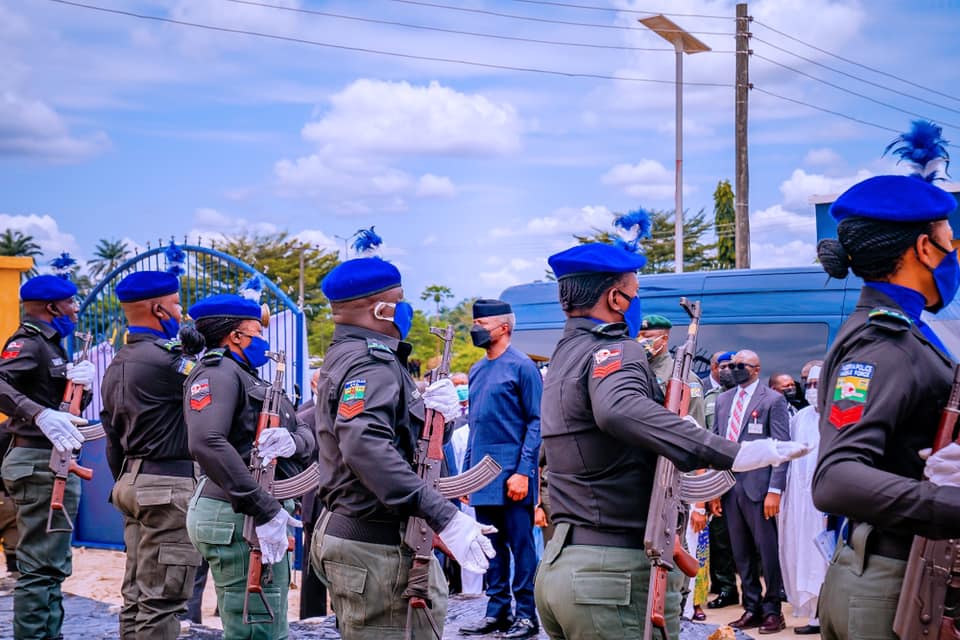 The Rivers State Police Command has concluded plans to begin medical screening of successful candidates for recruitment into the force as constables.
The successful candidates are expected to form part of the 10, 000 new constables approved by the police authorities to be recruited to boost manpower requirements for enhanced policing in the country.
A statement signed in Port Harcourt, yesterday, by the Ag, Police Public Relations Officer, Rivers State Police Command, DSP Grace Iringe-Koko, said that the screening exercise would run for four days from May 17 through May 20.
The statement read, "The Rivers State Police Command wishes to inform the general public, particularly indigenes of the state, who were successful in the recently conducted Computer Based Test (CBT) which took place on April 20, 2022 at Archdeacon Brown Education Centre Woji, Port Harcourt in the ongoing 2021 police recruitment exercise, that the next stage of the exercise which is the medical screening for successful candidates is slated to hold from Tuesday, May 17 to Thursday, May 20, 2022.
"Venue: Police Clinic Yenaqoa, Bayelsa State. Time: 0800hrs daily.
"Candidates who participated in the recruitment screening CBT are to check their application status on the recruitment portal, www.policerecruitment.gov.ngand print out their medical screening slip bearing their respective date and time of the screening, if qualified.
"Consequently, qualified candidates are mandated to come along with the medical screening slip, NIN Slip and must appear in white T-shirt on white shorts at the venue of the exercise.
"The Commissioner of Police, Friday Eboka, has congratulated qualified candidates of this penultimate stage of the recruitment process, while wishing them success in the screening exercise.
"He further warns them to conduct themselves in an orderly manner to avoid acts capable of undermine the exercise, noting that the exercise is absolutely free as directed by the Police High Command.
"They are also enjoined to call 08100004507 for further enquiries", the statement added.