38,518 Aggrieved Pension Contributors Change PFAs, Transfer N148.11bn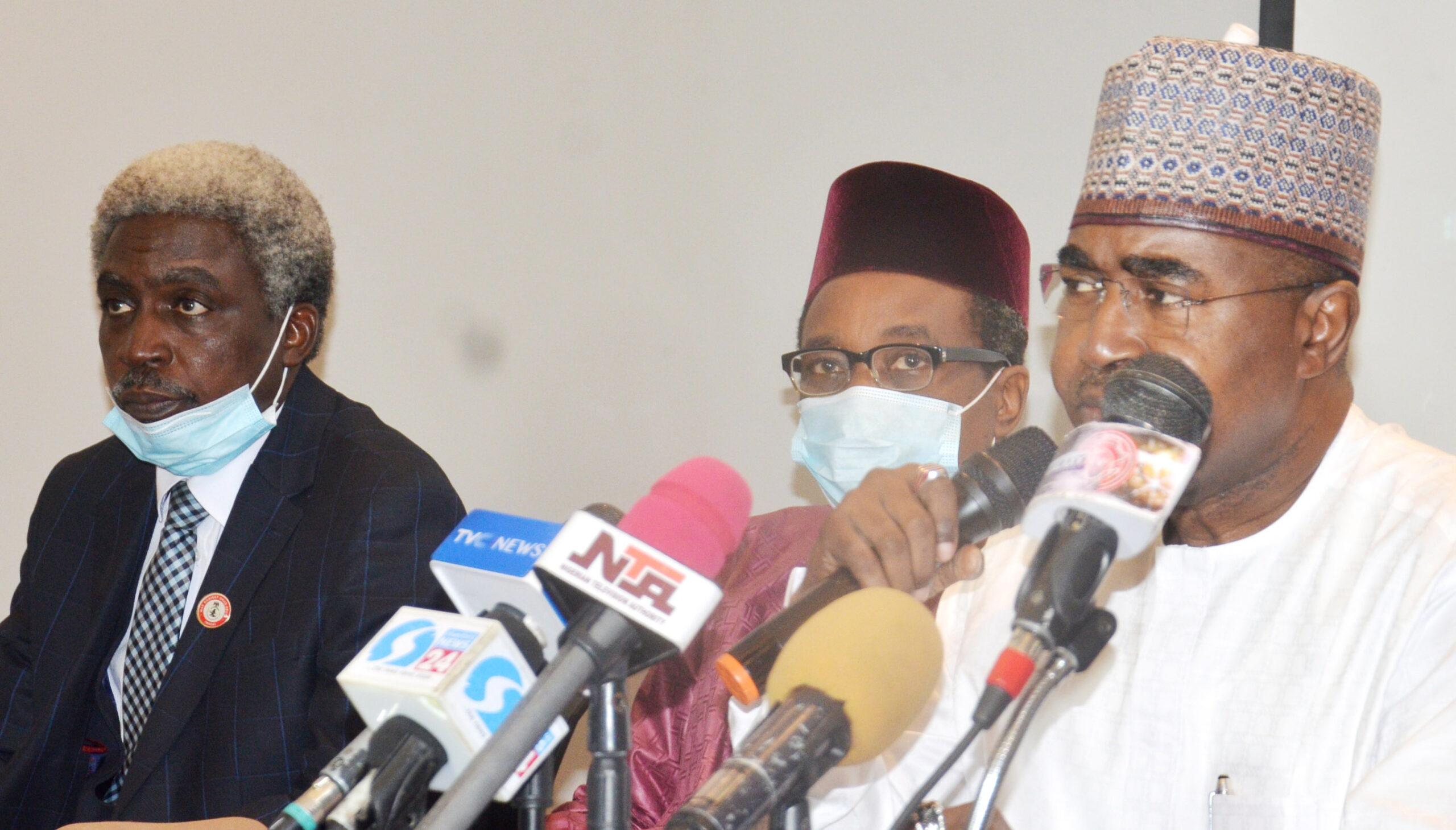 No fewer than 38,518 workers who were displeased with their Pension Fund Administrators moved to other PFAs and transferred N148.11bn in their Retirement Savings Accounts within one year.
The National Pension Commission (PenCom) disclosed this in a report titled 'Quarterly summary of Retirement Savings Accounts transferred by Pension Fund Administrators'.
According to the report, 12,681 workers transferred N47.78bn in the first quarter of 2021, compared to 2,799 workers who transferred N18.90bn in the same period of 2020.
It said 12,872 workers transferred N45.56bn in Q3 2021, up from 10,166 workers who transferred N35.89bn in Q2 2021.
The pension regulator opened the transfer window in November 2020.
According to PenCom, Section 13 of the Pension Reform Act 2014 empowers an RSA holder to transfer their RSA to any PFA of choice, not more than once a year.
"Effective transfer of RSAs from one PFA to another requires an accurate and reliable database as it is important to ensure that the pension assets transferred belong to the bona-fide RSA holders initiating the transfers", it said.
PenCom noted that the opening of the RSA transfer window was delayed to ensure that robust IT infrastructure that would drive the process was put in place.
It said the process was finalised in June 2019 with the deployment of an enhanced contributor registration system for the pension industry.
The pension regulator said the ECRS incorporated extensive validations, controls and data requirements that would deliver high data integrity standards for the pension industry.
It said the upgrade of RSA holders' details to meet the ECRS standards was, therefore, a prerequisite for RSA transfers.
Those who registered with various PFAs from inception of the Contributory Pension Scheme to June 2019 were required to get recaptured, it added.
NCC: N208bn 4G Telcos Investment To Boost Internet Speed 
Communication giants, MTN Nigeria Communications Plc and Airtel Africa have invested a combined sum of N208.56 billion in fourth-generation network and other capital expenditure in the first quarter of 2022, as part of efforts to boost fast internet service.
According to the Nigerian Communications Commission (NCC), Internet services in the nation is currently predominantly run on 2G and 3G networks.
It added that although 4G coverage is available to about 37 per cent of the population, download speeds are still uncompetitive with nations in the same income bracket as Nigeria.
The NCC in it's release stated that telecommunications companies (telcos) have begun to increase their investments in 4G infrastructure.
MTN said it has rolled out 2,260 4G sites in the first quarter of this year to boost penetration.
In its earnings report for the quarter ended March 31, 2022, the company said, "Capital expenditure in the period was up by 80.8 per cent off a lower base in Q1 2021 and aggressive coverage expansion to capture growth opportunities, focusing on the 4G network and rural telephony programme.
"We are also frontloading some of our capex plan for the year as part of risk mitigation on supply chain disruption. Core capex, excluding the right of use assets, increased by 156.8 per cent, with capex intensity of 17.2 per cent remaining within target levels.
"We deployed 2,260 4G sites, representing approximately 85 per cent of the total sites deployed during the period and reflecting solid data revenue growth",  The firm added that 4G now accounts for 76 per cent of data traffic and covers about 72 per cent of the population.
In its earnings report for the financial year ended March 31, 2022, Airtel said, "We continued to invest in our network by expanding 4G coverage and building capacity to cater for the future needs of our customers and to continue providing them with high-speed data.
"Our expansion of 4G network capability across our footprint and connecting rural areas through deployment of new sites continued to be our two key focus areas. Our investment in the 4G network through single RAN technology has resulted in both expansion of our 4G coverage and enhanced network capacity.
"At the end of FY'22, 87.6 percent of our total sites are now on 4G, compared to 76.5 per cent in the previous year."
The firm added that 99 per cent of its sites in Nigeria now have 4G capabilities.
According to the Nigerian National Broadband Plan (2020 – 2025), 4G LTE network is needed to achieve this kind of download speeds.
Withdrawal Of Naira Notes: Stakeholders Call For Caution
The Central Bank of Nigeria (CBN) has debunked rumours that it is planning to withdraw naira notes from circulation and replace it with its digital currency, the eNaira, which was launched  last October by President Muhammadu Buhari.
Recall that stakeholders had warned the apex bank to desist from such move.
Director, Corporate Communications Department of the CBN, Osita Nwanisobi, at the weekend, noted that, the statement purportedly to have been made during a stakeholders' engagement on eNaira adoption in Asaba, Delta State, was misconstrued.
He, therefore called on the public to disregard such information in its entirety.
The eNaira is a Central Bank Digital Currency (CBDC) that was rolled out to improve financial inclusion in the country, reduce the cost of transactions, and boost security in the financial system.
According to Nwanisobi, the digital version of the Naira is meant to complement the existing currency notes and, therefore, will circulate simultaneously as a means of exchange and store of value.
On the benefits of adopting the eNaira, he said the digital legal tender, aside from the safety and speedy features, will also ensure greater access to financial services by the underbanked and unbanked populace, thereby enhancing financial inclusion.
Nwanisobi, therefore, urged members of the public and business owners to embrace the digital currency, the eNaira, saying it offers more possibilities.
Meanwhile, the eNaira speed wallet is expected to have another update which will allow users to pay bills and conumate online shopping payments directly from their wallets.
Stakeholders have, however, queried the decision of the government over planned removal of Naira notes from circulation.
They noted that in civilised societies, physical money exists side by side with other forms of financial transactions.
Speaking in an interview the The Tide's source, the President of National Union of Banks, Insurance and Financial Institutions Employees of Nigeria (NUBIFIE), Comrade Anthony  Abakpa, expressed wonder how such a policy could be brought out without enough preparation and enough awareness.
"The CBN ought to give enough time to enable Nigerians prepare for it. CBN should know that not every Nigerian is having bank account, talkless of e-money. Most of them who cannot write would not be carried along.
"What CBN needs most is ability to educate everyone on it and save people from demoralisation, because it will demoralise and be cumbersome to many people and they will lose confidence in government.
"CBN should run both physical and e-money together, not total removal of physical notes from circulation", Abakpa said.
On his part, the General Secretary of Iron and Steel Senior Staff Association of Nigeria (ISSAN), Comrade Lucky Odigie, urged Federal Government to desist from policy summersaults.
He said, "Federal Government should not start what it will not be able to sustain. In fact, this policy has already failed before birth.
"How can Government just wake up with policy that would add more burdens to the masses that have already been pushed to the wall?"
Odigie also advised FG to always put the interest of the masses first in all their planning in order to reduce harsh economic situations that are pushing some into vices.
NMDPRA Unveils Regulations On Gas Pricing, Pipeline Tariff, Others
The Nigeria Midstream and Downstream Petroleum Regulatory Authority (NMDPRA) says it is drafting six regulations on midstream and downstream operations to bring clarity, improve business processes and ease of doing business in the sector.
This, it said, is to enhance efficient operations of the oil and gas industry.
The Authority Chief Executive (ACE), NMDPRA, Farouk Ahmed, who made this known in a meeting with members of the Independent Petroleum Producers Group (IPPG) in Abuja, said the regulations are on gas pricing, environmental management plan, environmental remediation fund, decommissioning and abandonment, gas infrastructure fund and natural gas pipeline tariff.
Ahmed also informed the Group that a working team, chaired by Mr Ogbugo Ukoha, Executive Director, Distribution Systems, Storage & Retailing Infrastructure (DSSRI)  was set up to review the draft regulations, engage and consult stakeholders for smooth implementation when released.
"One of our key concerns is boosting local refining. Dangote and BUA refineries are coming on board. However,  we want to see more companies investing in refineries so we can stop the importation of refined petroleum products, save our foreign earnings, create jobs and add value to the economy''.
The NMDPRA boss noted and commended the gradual growth of indigenous players in local exploration and production of petroleum products.
Earlier, the IPPG Chairman, Mr Abdulrazaq Isa, said the IPPG was an association of 25 indigenous Exploration and Production (E&P) companies with the vision to promote the continued development of the Nigerian petroleum industry for the benefit of industry stakeholders and the nation.
Isa noted that timely communication with industry players was important at this time that the Authority is going through a transition period.