Senate Approves $17.12bn For 2022 Budget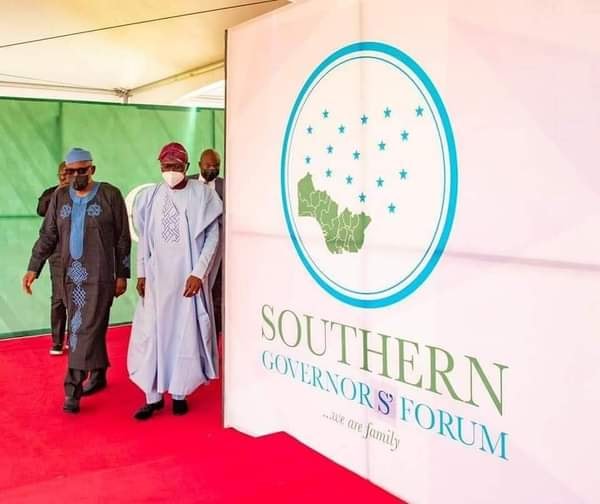 The Senate on Wednesday passed an aggregate expenditure of N17,126,873,917,692 trillion naira as budget for the 2022 fiscal year.
The Senate increased the 2022 appropriations from N16,391,023,917,692 to N17,126,873,917,692.
It will be recalled that in the budget "Christened "Budget of Economic Growth and Sustainability", President Muhammadu Buhari presented the budget estimates before a joint session of the Senate and the House of Representatives  on Thursday, October 7, 2021.
Originally, the budget consists of Statutory Transfer of N869,667,187,542; Debt Service of N3,879,952,981,550 and Recurrent (Non-Debt) Expenditure  of  N6,909,849,788,737 and Capital Expenditure of N5,467,403,959 863
The passage was sequel to  the consideration of a report of  the 2022 Appropriations Bill by the Senator Jibrin Barau, All Progressives Congress, APC, Kano North led Senate Committee on Appropriations Committee.
Presenting the report, Senator Jibrin Barau who noted that  the revenue projection for the 2022 budget was predicated on the Medium Term Expenditure Framework/Fiscal Strategy Paper approved by the National Assembly, recalled that the National Assembly had approved 1.88mbpd Daily Oil Production and US$62 as against $US57 proposed by the executive arm of government.
He explained that the increase in oil price Benchmark from US$57 to US$62 was done to reflect the current market value in the international market, adding that the exchange rate was pegged at N410.15/US$1, Gross Domestic Product (GDP) Rate at 4.2 and Inflation Rate at 13 percent.
The Senator Barau explained that out of the N17,126,873,917,692 passed, N869,667,187,542 is for Statutory Transfer; N6,909,849,788,737 is for Recurrent Expenditure; N5,467,403,959,863 is for Capital Expenditure; and N3,879,952,981,550 is for Debt Service.
In its recommendations, the Committee  stated that additional revenues discovered should be provided to the Works and Housing Ministry for funding of critical projects, Independent National Electoral Commission (INEC), for the 2023 General Elections, Defence and the National Population Commission for the 2022 Population Census.
According to the Committee,  N98 billion naira increase in deficit should be approved to take care of some of the additional requests from the executive arm of government.
A breakdown of recurrent expenditure shows that N61,079,757,342 was budgeted for the Presidency in 2022, N996,09 1,292,618 for Defence, N79,243,483,198 for the Ministry of Foreign Affairs, N55,796,274,038 for Federal Ministry of Information and Culture,  N257,626,461,524 for Ministry of Interior, N7,919,353,247 for Office of the Head of Civil Service of the Federation, and N4,476,854,068 for the Auditor General for the Federation.
While the Federal Ministry of Police Affairs received N518,532,292,470, the Ministry of a communications and Digital Economy got N23,387,996,618,  National Security Adviser – N155,820,2 14,009, Infrastructure Concession Regulatory Commission – N1,344,674,257, Secretary to the Government of the Federation – N62,575,420,244, Federal Ministry of Special Duties and Inter-Governmental Affairs – N4,439,614,685, Federal Ministry of Agriculture and Rural Development – N75,544,228,649, and Federal Ministry of Finance, Budget and National Planning – N28,604, 104,969.
The  Federal Ministry of Industry, Trade and Investment  received N17,966,745,438, Federal Ministry of Labour and Employment – N14,453,726,978, Federal Ministry of Science, Technology and Innovation – N49,683,523,165, Federal Ministry of Transport – N15,892,132,819, Federal Ministry of Aviation – N7,692,548,460, Federal Ministry of Power – N6,262,156,943, and Ministry of Petroleum Resources – N30,502,257, 191.
Also, N12,038,392,758 was budgeted for the Ministry of Mines and Steel Development, N31,935,604,197 for Federal Ministry of Works and Housing, N870,534,226 for National Salaries, Incomes and Wages Commission, N456,245,928 for Fiscal Responsibility Commission, N10,669,058,320 for Federal Ministry of Water Resources, N26,761,780,448 for Federal Ministry of Justice, and N11,655,253,717 for the Independent Corrupt Practices and Related Offences Commission.
Others are Federal Capital Territory Administration – Nil, Federal Ministry of Niger Delta – N2,569,680,304, Federal Ministry of Youth and Sports Development – N185,489,102,966, Federal Ministry of Women Affairs – N2,103,758,084, Federal Ministry of Education – N593,473,925,256, Federal Ministry of Health –  N462,858,698,619, Federal Ministry of Environment – N22,796,647,842, National Population Commission – N8,880,618,082, and Ministry of Humanitarian Affairs, Disaster Management and Social Development – N7,669,972,542.
Other Executive bodies such as the Federal Code of Conduct Bureau received N2,343,845,401, Code of Conduct Tribunal – N830,910,644, Federal Character Commission – N3,272,871,999, Federal Civil Service Commission – N1,217,473,478, Police Service Commission – N926,505,919, and Revenue Mobilization, Allocation, and Fiscal Commission – N2,337,230,632.
The Senate, after passing the 2022 budget, adjourned plenary till January 18, 2022 for the Christmas break and New year.
Ahead Of Inauguration: Reach Out To Opposition, Kenyatta Urges Tinubu
Former president of Kenya, Uhuru Kenyatta, has advised President-elect Bola Tinubu to "overhaul" any "adversarial mindset" and reach out to those aggrieved by the results of the presidential poll to build a more unified Nigeria.
Kenyatta spoke on Saturday while delivering his speech as a guest speaker at the inaugural lecture preceding the swearing in of Tinubu as president of Nigeria.
He advised the president-elect to ensure his leadership encompassed all citizens, regardless of whether or not they supported him during the election process.
The former president of Kenya said Tinubu must surround himself with voices that challenge his own, adding that he will "lose nothing and gain everything by reaching out across the political, ethnic and religious lines".
"The contest is now over. And the hard work of building a prosperous and unified Nigeria now begins," Kenyatta said.
"Upon assuming the office of president, you would be wise to transcend from the tactical politics of an election and assume your role as Nigeria's vision bearer. This will demand a complete overhaul of the adversarial mindset that we, as politicians, are conditioned to embrace during the electoral process.
"As president, you must learn very quickly to lead those who do not love you and those who love you with equal passion and commitment because you are now the father of all.
"Your Excellency, when countries are in election mode, the people and their leaders are more divided than ever and boxed into their various sectarian and partisan interests.
However, when you are the head of state and you take command of the country's armed forces, you become the embodiment of the sum total of the many different ethnic groups and religions that make up your country, and you become the symbol of unity. Indeed, you have become the face of Nigeria.
"I encourage you to surround yourself with the voices of those who will counterbalance the hardliners that feel entitled to a piece of your office. You will lose nothing and gain everything by reaching out across the political, ethnic and religious lines.
"To those who may feel aggrieved by your victory in one way or another, please allow them to exhale and be part of your vision for a greater Nigeria.
"It is my hope and my prayer that the lessons from across the continent will give you the resolve to walk the difficult path of overcoming those three enemies.
"I started by mentioning the three enemies of nationhood: negative ethnicity, religious discrimination and corruption. As your fellow African, I look forward to a Nigeria that emerges from this transition, ready to flex and fight for its rightful place on the global stage with both hands at the ready."
Tinubu was declared the winner of the presidential election by the Independent National Electoral Commission (INEC), and he's billed to be sworn into office on May 29.
However, major opposition parties during the election have gone to court to challenge the outcome of the election.
Last Day In Office, Buhari Apologises For Painful Economic Policies
President Muhammadu Buhari has apologised for the negative impact of some his economic policies on Nigerians.
The president spoke in his farewell broadcast to the nation yesterday.
Buhari acknowledged that some of his administration's policies caused "temporary pain and suffering" to Nigerians.
He added that although the decisions were "difficult choices, the measures were taken for the overall good of the country".
"In the course of revamping the economy, we made some difficult choices, most of which yielded the desired results," the president said.
"Some of the measures led to temporary pain and suffering for which I sincerely apologise to my fellow countrymen, but the measures were taken for the over-all good of the country."
Buhari was elected Nigeria's president under the platform of the All Progressives Congress (APC) in 2015, ending the 16-year rule of the Peoples Democratic Party (PDP).
FG Confers Nigerian Citizenship On 385 Foreigners
The Federal Government has conferred Nigerian citizenship on 385 foreign nationals from different continents across the world.
The Minister of Interior, Rauf Aregbesola, made this known at the 1st 2023 Conferment ceremony of Nigerian citizenship by naturalisation and registration on Saturday in Abuja.
The minister said one of the objectives of the present administration was to lay a solid socio-economic and political foundation that would elevate Nigeria into one of the 20 great economies of the world.
He said to achieve this vision, the federal government was determined to encourage and attract foreigners, investors, resourceful individuals and people with rare talents and unbounded energy into the country.
"Today's conferment ceremony will be granted to 385 foreigners who have gone through diligent checks by the relevant agencies of state as stipulated by the constitution and have fulfilled all statutory and administrative requirements.
"I need to state that the acquisition of Nigerian citizenship is a great privilege and not everyone that applies becomes successful.
"However, that we have a high number of foreigners willing to become Nigerians is an indication that the ongoing efforts to make Nigeria a destination for investment and peaceful coexistence is beginning to yield good fruits", he said.
The minister said that it was under the present administration that the largest number of foreigners had been naturalised.
"Between 2011 and 2013, a total of 266 foreigners became Nigerians. In 2017, 335 people took up Nigerian citizenship.
"But last year, 286 foreigners and today at this ceremony, 385, making a total of 671 have acquired Nigerian citizenship.
"I am still not pleased with this figure. In Europe and America, thousands of foreigners are inducted into citizenship every year.
"They do this to attract youths and people in their prime who would like to contribute to the development of their countries.
"The bane of the smooth pathway to Nigerian citizenship, however, is the constitutional requirement of continuous residency in Nigeria for 15 years", he added.
This, he said, was a huge disincentive, considering that in the U.S. and most European countries, it is five years.
Mr Aregbesola added that some of these countries have made a habit of snatching young and resourceful brains, who after four years of schooling and working for just one year, through easy pathways, obtain migration to their countries.
He, therefore, urged the relevant institutions of state to reconsider this in the next effort at amendment to the constitution of the Federal Republic of Nigeria.
"Also, while the foreign wives of Nigerian men can automatically become citizens through registration, this same privilege is not available to foreign husbands of Nigerian women", he lamented.
Mr Aregbesola added that the ministry had been invested with the power to grant permanent residence to foreign nationals who had demonstrated exceptional talents, knowledge and skills in rare fields of Science, Technology and Medicine, among others.
He assured them that they would not regret the decision they have made to become Nigerians, reminding them, however, that every privilege goes with responsibility.