APC Has Set Nigeria 20 Years Backward, Wike Insists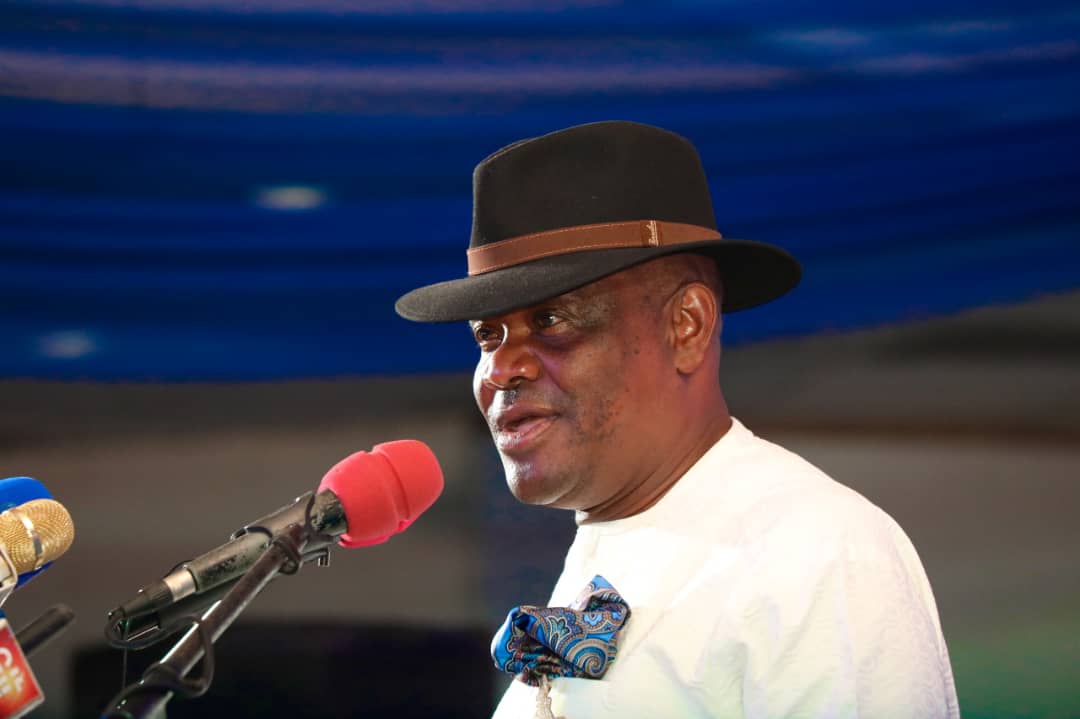 Rivers State Governor, Chief Nyesom Wike has urged Nigerians to be more careful in their choice of who they entrust with the responsibility of governing Nigeria, particularly members of the All Progressives Congress (APC).
This is because, according to him, the APC-led Federal Government has set Nigeria 20 years backwards in just six and half years of its misrule.
Wike made the assertion at the inauguration of the Rivers State Government Safe Home by the Akwa Ibom State Governor, Udom Emmanuel, last Wednesday, in Borikiri, Port Harcourt.
The governor pointed out that it was only states controlled by the Peoples Democratic Party (PDP) that were pre-occupied with the provision of dividends of democracy.
"The other people (APC) are only fighting themselves about direct primaries and indirect primaries. We (PDP) are busy about delivering dividends of democracy. You can see; the difference is clear!
"Your Excellency, I'm happy that you're the one who has come, because you've invited me severally to Akwa Ibom State to commission projects. I'm happy, and I want to say to everybody that PDP governors are doing very well.
"So, we must be careful in dealing with those who are not serious: A party that is not serious, that has set our country 20 years back. We must be very careful."
Wike explained that it was wrong for most governments to forget to include the well-being of the most vulnerable in the society in their programmes.
The governor said such reluctance stems from the fact that they do not consider it in their place to provide services and programmes for the protection of the less privileged.
"We are only interested in constructing roads. We are only interested in constructing schools, hospitals and the rest of it. But one important aspect that government forgets is the less privileged, the vulnerable.
"We do not think that we owe them that duty to also protect them. It is key that every government should take this as a special project."
Speaking further, Wike observed that most times when issues of violence were discussed, the focus was only on women as the only victims even when boys were often assaulted by women.
Wike stated that the services at the Safe Home should also be available to male victims of violence and not women alone.
"So, let us not think that it is only for women. It is also for young boys who are also assaulted, so that they can also have some psychological debriefing."
Performing the inauguration, Akwa Ibom State Governor, Udom Emmanuel noted that Wike has blended ideas, creativity with available financial resources to achieve his landmark infrastructural development, while also catering to the needs of the vulnerable in the state.
He agreed with Wike that governments get busy with infrastructural development, capital projects, thinking about the economic prosperity of their various states, and often forget the downtrodden and those who need help much more.
"Port Harcourt is one place that if I miss coming in six months, by the time I come back, I would have seen a lot of changes.
"When you want to know a state that is forward moving, forward looking, that has a lot to deliver, that has a governor that's forward thinking, such a state, whenever you go there, you don't lack seeing construction sites.
"There is no single time you come to Rivers that you won't see a construction site where people are working. And then, people will be talking of unemployment. Find out on one site and see how many youths are employed. How many people they are catering for?
"So, it's just how to jump-start the economy and get things working. So, trust me, PDP can manage the Federal Government and jump-start the economy very well."
Again, Emmanuel spoke of Wike as a party man who makes them proud, and always occupied a space in the things they do.
Emmanuel urged the Federal Government to borrow a leaf from Rivers State, and actually take the lead through the Ministry of Humanitarian Affairs in order to match words with action, in providing similar facility and services across the country.
Providing the description of the project, the Commissioner for Social Welfare and Rehabilitation, Mrs. Inemi Aguma said there was no facility like the centre in Nigeria.
Aguma pointed out that the centre was a one-stop facility that provides victims of domestic violence with access to justice, shelter, medical reference, and prepares them for reintegration into the society.
According to her, the inauguration of the Rivers State Government Safe Home, as an unrivalled facility in the country, again demonstrates that the Wike-led administration provides for all sections of the society.
"The facility provides the much needed institutional and administrative support for the Rivers State Child Rights Law 2009 and the Violence Against Persons (Prohibition) Law 2020.
"A holistic centre to provide infrastructure for children in need of protective custody and persons who have suffered violence, especially domestic violence.
"Your Excellency, you have taken the lead in the provision of social welfare infrastructure in Nigeria as no state in the Federal Republic of Nigeria has a safety net of this magnitude, providing in one complex: justice, shelter, counselling, legal aid and aftercare."
Aguma also said the facility was a two-storey administrative building, two-storey Safe Home building, an ensuite safe home block and service building with two courtrooms, offices for judges' legal assistant and secretary, crèche, family friendly witness and waiting room.
Tinubu Signs Bill Unifying Retirement Age For Judicial Officers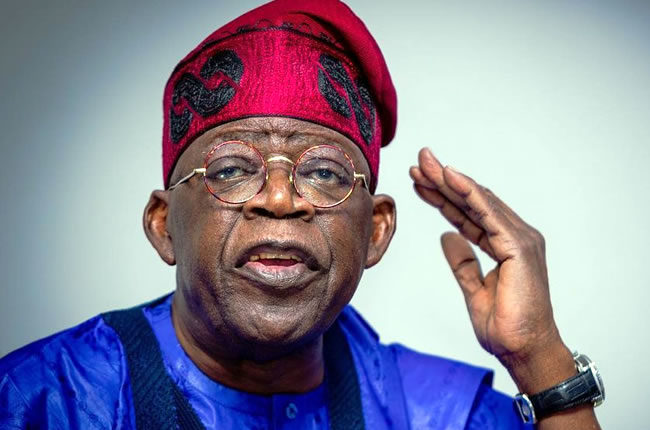 Asiwaju Bola Tinubu yesterday signed his first piece of legislation as President, when he assented to a constitutional amendment bill bringing uniformity to the retirement age and pension rights of judicial officers in the country.
This was disclosed in a statement signed by the State House Director of Information, Abiodun Oladunjoye, yesterday.
The statement is titled 'President Tinubu assents to constitutional amendment Bill on uniformity in retirement age of judicial officers'.
The statement read in part: "In exercising the powers vested in him under the 1999 Constitution as amended, President Bola Tinubu yesterday at the State House assented to a fresh amendment of the Constitution of the Federal Republic of Nigeria.
"President Tinubu signed into law the 'Constitution of the Federal Republic of Nigeria, 1999 (Fifth Alteration) (No.37), 2023' presented by the outgoing 9th National Assembly".
It added that "With the signing of the Constitutional amendment Bill, retirement age and pension rights of judicial officers have been effectively brought into uniformity and other related matters".
While signing the amendment Bill into law, Tinubu pledged his administration's dedication to strengthening the judiciary, ensuring the rule of law, and empowering judicial officers to execute their responsibilities effectively.
Democracy Day: FG Declares Monday Public Holiday
The Federal Government has declared Monday, June 12, as a public holiday in commemoration of 2023 Democracy Day celebration.
This was contained in a statement issued by the Permanent Secretary of the Ministry of Interior, Dr Oluwatoyin Akinlade, on behalf of the Federal Government.
While congratulating Nigerians on the occasion, Akinlade stated that the country's democratic journey has encountered stormy and smooth sails, just like in many other climes.
She said, "But the ship of State, its institutions and most importantly, the Nigerian people have remained steadfast on the tenets of democratic governance."
"On this memorable occasion therefore, Nigerians and friends of Nigeria are invited to appreciate the progress that has been made, celebrate the milestones covered and look forward to a better future for the country's democracy.
"The Permanent Secretary wishes all Nigerians a Happy Democracy Day celebration, " the statement added.
RSHA Screens Five For Commissioners, Today
Five commissioner nominees are to appear before the Rivers State House of Assembly, today for screening.
The nominees include Engr. Chukwuemeka Woke, Barr.(Mrs) Inime Aguma, Hon Nwafor Uchechukwu, Dr. Kenneth Chisom Gbah and Hon. Henry Ogiri.
In a statement signed by the Acting Clerk of the House, Dr. Emeka Amadi, the five commissioner nominees are expected to appear before the lawmakers by 10am.
The nominees are also requested to submit 40 copies of their original credentials to the office of the Acting Clerk on or before 9am, today.
Four commissioners had earlier been screened by the Assembly and sworn in by the State governor, Sir Siminalayi Fubara, last week.
These nominees, if screened and confirmed, will therefore, bring the number of commissioners in the State to nine in the last one week.