Human Rights: Reducing Inequality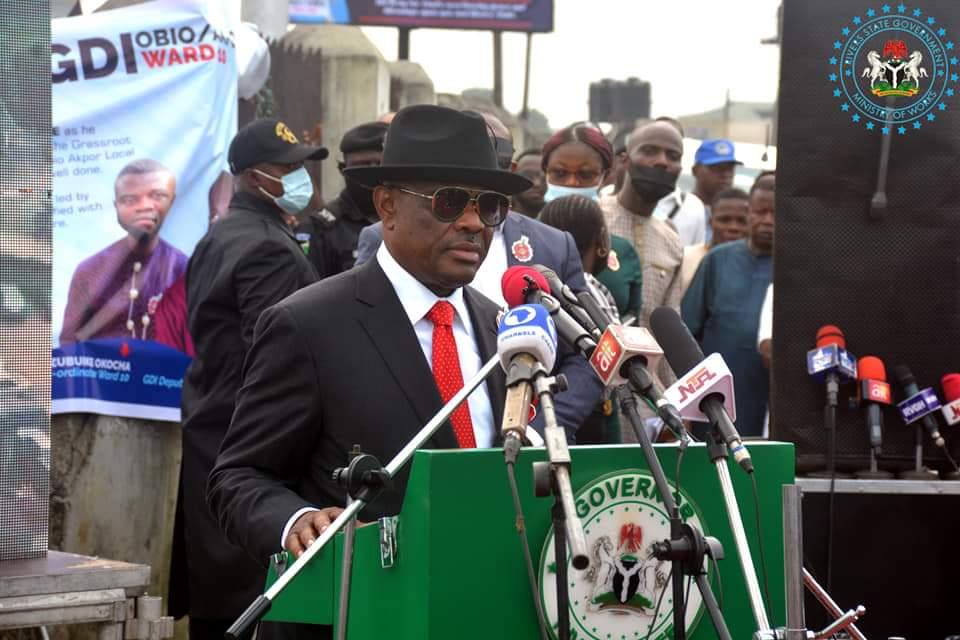 December 10 every year is observed as International Human Rights Day, memorialising the anniversary of the ratification of the Universal Declaration of Human Rights by the United Nations General Assembly (UNGA). This year's event took place last Friday. The day is marked to heighten consciousness of rights that all human beings are entitled to, regardless of religion, sex, language, race, colour, nationality, among others.
This is a day when all people and their governments should reflect on the state of human rights around the world and in their own countries as well. It is a moment to recollect the struggles of the human rights defenders who demonstrate such remarkable determination in giving expressions to those who cannot speak for themselves.
Amid the COVID-19 pandemic, the theme this year for the Human Rights Day is "Equality — Reducing Inequalities, Advancing Human Rights." This theme pertains to the Declaration's Article 1, which states that every person is born free and equal in rights and dignity.
In 1948, the UNGA adopted the Universal Declaration of Human Rights. The Declaration, which has been translated into over 500 languages, is the most significant document on human rights. December 10 was subsequently picked to mark Human Rights Day. On this day, the United Nations also encourages countries to create equal opportunities for everyone.
Every country needs to recognise that human rights are part of the national constitutional and legal system, as national laws have a more direct impact than international or regional laws. Nevertheless, nations which have endorsed different pacts on an international level to guarantee and protect human rights must enforce them.
As the world marked the global event, Nigeria has, in recent months, been generating headlines worldwide for its government's crass disregard for egalitarian principles. The government professes alliance to democratic standards; but since coming to power in 2015, it has consistently exhibited a dearth of consideration for the rule of law and has held the judiciary in derision.
This attitude is distinctly correlated to the government's human rights infringements, reflected in frequent disobedience of court orders and unrelenting attacks on freedom of expression. This situation has startling similarities with the savage era of military tyranny in the country, in which freedom of expression was under incursion and human rights abuses rampant.
Nigeria gloats over its 22 consecutive years of unbroken civilian rule. But, not since its return to civil rule in 1999 has the country witnessed such a conspicuous manifestation of outright insensitivity by the government to alternative views and bigotry of differing voices. This is substantiated by Amnesty International, which, in a report published in October 2019, specified that at least 19 journalists and media professionals had been assaulted in Nigeria between January and September 2019, the greatest number since 2015.
Human rights infractions in Nigeria have turned into a culture as successive governments seem to transcend the former. Rights violations in the country have been taken to a whole new height, and government officials outperform themselves in explaining away the infractions. Deliberate muzzling of the views of opposition, manipulation of the electoral procedure to deny people of their right to the legitimate determination of who leads them, gender discriminations, are all phenomena of intolerance bordering on dictatorship.
Citizens are arrested and detained at will, the courts are being constrained to issue remand orders to keep people in detention beyond the time sanctioned by law, and there are many more people awaiting trial than those convicted. Nigerians are denied their right to protest, specifically with the experience of the recent EndSARS revolts. The orders of the court are not obeyed, mainly in matters concerning the government and its agencies.
Money is yet being demanded by security personnel on the road and at their stations with impunity. There are still stories of torture of inmates to elicit confessions from them. And unfortunately, too, it seems to be business as usual as the government even pays lip service to these rights violations which are the foundations of any democracy. Indeed, it has been a tough journey for Nigerians so far in ensuring that their constitutionally guaranteed rights are not only venerated but advanced in all spheres.
However, the recent 2021 Human Rights Awards of best performing governors in enhancing the sustenances of citizens and protection of their human rights to Governors Nyesom Wike and Babagana Zulum of Rivers and Borno States respectively by the National Human Rights Commission (NHRC), bestows a glimmer of hope that the country still has leaders with commendable human rights accomplishments. Both governors are role models and hence, deserve to be lauded.
The Nigerian authorities must come to terms with the fact that authoritarianism, repression, and the jaded approach of wanting to whip citizens demanding governance reforms into submission is no longer effective. The government must consult more and intently listen to its people. That is the only way it can go through the pulse of Nigerians to reflect their concerns in the process of governance.
Promoting Food Safety Practices
Safe food is very essential for maintaining good health. Bacteria, viruses, parasites, and chemicals can heavily
contaminate food or water and cause foodborne illnesses. Therefore, the entire food chain must take necessary steps to prevent the spread of these illnesses. Proper handling, harvesting, processing, storage, distribution, preparation, and consumption of food are all crucial measures for promoting overall wellness and health.
More than 600 million people fall ill every year on account of unsafe food, jeopardizing public health and economies. Vulnerable populations, including women, children, conflict-affected individuals, and migrants, are most impacted. Contaminated food causes an estimated 420,000 annual deaths, and children under five are particularly at risk, with 125,000 dying each year, carrying 40 per cent of the foodborne disease burden.
World Food Safety Day (WFSD) is an annual occasion observed on the 7th of June with the key objective of creating awareness and promoting measures to avert, identify, and control foodborne threats. This undertaking has a substantive influence on numerous facets of our existence, encompassing sustenance, food security, human well-being, financial prosperity, agriculture, market access, tourism, and sustainable growth.
WFSD observance is facilitated by the World Health Organisation (WHO) and Food and Agriculture Organisation (FAO) of the United Nations in collaboration with member states and other relevant bodies. This international day serves as a shot to reinforce efforts to guarantee the safety of our food. It is also an opportunity to make food safety a priority in the public's mind and to decrease the global burden of foodborne diseases.
Taking on the theme, "Food Standards Save Lives", it is vital to recognise the crucial role that food standards play in ensuring food safety and saving lives. These standards offer guidance to farmers and processors on proper food handling practices, while simultaneously defining the maximum levels of additives and contaminants that can be considered safe for consumption. The standards have been established by governments, organisations, as well as regional and intergovernmental bodies.
Consumers rely on the information on food packaging to determine if their food is safe. This information is guided by food safety standards for farmers and food processors. Unfortunately, modern farming practices have resulted in increased use of pesticides, chemicals, and additives in food, which can be harmful if not regulated. Water contamination is also a significant concern. The WFSD works to ensure that food standards are followed to promote the best possible health outcomes for all consumers.
The first-ever World Food Safety Day was observed on June 7, 2019, signifying a critical step in addressing food safety challenges globally. The World Health Assembly passed resolution WHA73.5 on August 3, 2020, recognising the importance of WFSD in generating awareness about food safety, preventing foodborne illnesses worldwide, and strengthening global efforts to maintain food safety.
In Nigeria, the intricacies of food safety culture are heightened because of the country's diverse nature, encompassing over 250 ethnic groups. Unfortunately, with the onset of urbanisation and fluctuating incomes, a large section of the populace remains unaware of the prevailing food safety issues. As such, the government's regulatory body must enhance its oversight on food safety to ensure greater public protection. Sadly, there has been a discernible lack of progress in public engagement on this critical matter in recent years.
Foodborne illness is a serious problem in Nigeria, with over 200,000 deaths annually. Despite efforts to meet the WHO's standards for safer food, the lack of basic amenities such as running water and sanitary units has made it difficult to achieve. As a result, food safety problems have become more pronounced throughout the entire food chain in the country. Unsafe foods are the cause of many diseases and contribute to other poor health conditions, such as impaired growth and development.
Poor food safety practices are attributable to multiple factors. These include the expanding population, income inequalities, elongated food distribution networks, constantly changing demographics, insufficient education quality, food consumption habits, and inadequate regulation. These issues are especially predominant in regions with limited economic development.
The increase in issues related to food preparation, safety, sale, and consumption of street foods in inappropriate places is posing a huge challenge to promoting food safety culture in Nigeria. The authorities need to closely monitor these hot-button matters, as well as the public's lackadaisical attitude towards food safety measures, uncoordinated approach to food control, and poor enforcement of legislation and regulatory limits.
Policymakers and food regulators should ensure that public procurement of food, including food aid, school feeding, and other publicly owned food outlets, provides safe and healthy options for consumers. The government should establish policy measures and legal frameworks to strengthen the national food safety system, ensuring compliance with food safety standards and regulations. Multisectoral collaboration at the local, state, and national levels is imperative to achieve these goals.
Food handlers and vendors must maintain high standards of hygiene, conduct frequent health checks, improve environmental sanitation, and adequately prepare food. This helps reduce the risk of foodborne infections and diseases. Consumers must also be certain of the safety and quality of the foods they consume, as well as the environment in which they are prepared or sold.
This year's World Food Safety Day serves as a crucial reminder for Nigerians to prioritise food safety as a public health concern. Safe and wholesome food is requisite in boosting immunity and improving the body's natural defences against diseases. The international day also presents an opportunity for Nigerians to create awareness and generate discussions around food safety. Eating right eliminates the need for medication.
WED: Reducing Plastic Waste Generation
More than 150 nations took part in the commemoration of the 2023 World Environment Day (WED) on the 5th of June, a day that witnessed millions of individuals engaging in both physical or virtual events. Annually, on the 5th of June, countries and establishments globally observe the occasion with a theme that fosters awareness on environmental challenges and encourages recommendations aimed at safeguarding our ecosystems.
This year's World Environment Day is centred around the potent theme of "Beat Plastic Pollution." It serves as a reminder that individual actions towards plastic pollution hold immense significance and highlights the need for viable solutions through the #BeatPlasticPollution campaign. Celebrated since 1974, WED stands as a United Nations endorsed international day, aimed at promoting global awareness and initiatives towards environmental protection.
The world is currently experiencing a surfeit of plastic. According to reports, the annual production of plastic exceeds 400 million metric tons, with 50 per cent of it created to be utilised solely once. Moreover, less than 10 per cent of plastic is recycled. A projected 19-23 million metric tons wind up in bodies of water, such as lakes, rivers, and seas. At present, plastic disrupts landfills, seeps into water bodies, and transforms into dangerous smoke when incinerated. It is clear that plastic pollution poses a serious threat to the earth.
Microplastics have the capacity to permeate the food we consume, as well as the water and air we inhale. Plastic products contain dangerous additives that have the potential to endanger our well-being. The scientific community has developed remedies to tackle this problem. However, it is necessary that the public exerts pressure on governments, corporations, and other stakeholders to accelerate and hasten their efforts in eradicating this crisis. This highlights the transcendence of WED in driving action and engagement from all corners.
Plastic pollution poses a serious threat to human health, economic stability, and the environment and must not be disregarded. Immediate action must be taken. In addition, the world needs genuine, effective, and robust solutions. Within the framework of several plastic policies, countries must demonstrate unwavering dedication to reducing the production and usage of single-use plastic, which should be replaced with durable and sustainable alternatives.
In Nigeria, unregulated disposal of waste, inadequate oversight, and disproportionate employment of plastic are resulting in unprecedented levels of pollution. The deleterious effects of plastic are detrimental to the environment and public wellbeing in the nation. Given that plastic waste is non-decomposable, it endangers the aquatic and fauna ecosystems, water supplies, and cultivable lands. So, it can be inferred that plastic waste has an injurious impact on both the environment and its denizens.
The Federal Government has reportedly instituted a 10 per cent tax on single-use plastics, also known as disposable plastics, commonly used for packaging, in anticipation of the nation's proposed ban on plastics set for 2028. These plastic products are used only once before being disposed of or recycled and include a range of items such as nylon carry bags, grocery bags, food packaging, bottles, straws, containers, cups, and cutlery.
As the most populous country in Africa, Nigeria bears the brunt of plastic waste generation, leading to it becoming a hotbed of waste pollution. A report by Voice of America in 2019 revealed a staggering 2.5 million tonnes of plastic waste being generated per year. Furthermore, the World Economic Forum reported that approximately 200,000 tonnes of plastic waste is discharged into the ocean each year. Disturbingly, Nigeria's annual plastic production was anticipated to rise to 530,000 tonnes by 2022.
Regrettably, Nigeria currently lacks a national policy on plastic waste management. Although a bill was passed by the House of Representatives in May 2019 to ban plastic use, it was not signed into law by former President Muhammadu Buhari. In January 2021, the country announced its decision to join the World Economic Forum's Global Plastic Action Partnership. However, despite these efforts, there has been little noticeable change in the situation.
To eliminate plastic waste, Nigeria must join the global movement. Actions need to be scaled up if the country hopes to combat the menace of plastic waste pollution. We must look at legal frameworks at the local and international levels. At the local level, a bill to ban plastic use should be passed into law. At the international level, a global plastics treaty that promotes a holistic approach to plastic waste is the way to go.
Targeted programmes could be encouraged to tackle plastic pollution, particularly those linked to the oceans. Specifically, this calls for programmes aimed at improving waste disposal behaviour. Stakeholders in the plastic recycling sector have stressed the importance of positive consumer behaviour towards waste disposal. This is if plastic pollution is to be resolved in the country.
All hands must be on deck. Both the public and private sectors must be involved in the process and must be willing to work together. Plastics may be an environmental challenge, but they are also a path to immense opportunities. They can be a source of many jobs, and they are reused as raw materials for the production of other goods. Collaboration is indispensable in the fight for sustainability.
Water sachets and bottles have proliferated in Nigeria following a lack of potable water in many homes. The government needs to educate the public about the dangers of discarding these sachets and bottles in the environment. And it must ensure access to clean water. People who visit beaches, riverbanks, parks, and waterfalls frequently dump their plastic bottles carelessly, despite the dangers such plastics pose to the environment.
The Nigerian government should impose a substantial fee on plastic bags distributed at malls and markets. This measure will dissuade individuals from disposing of them after a single use. It is the responsibility of citizens and leaders to ensure a sustainable environment for future generations. Several countries, including Kenya, Uganda, Tanzania, and Rwanda, have already taken steps to combat plastic pollution. Nigeria must follow suit and take immediate action to protect our environment.
Disturbing Carnage On Nigeria's Highways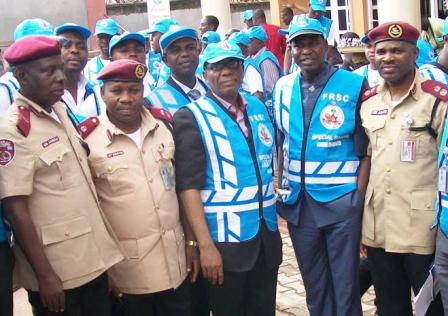 A significant number of Nigerians are losing their lives in preventable road accidents. Recent statistics released by the Federal Road Safety Corps (FRSC) indicate that from January to March this year, 1,441 individuals have died in 2,733 automobile crashes across Nigeria. Dauda Biu, the FRSC Corps Marshal, explained these figures at a stakeholders meeting in Abuja, where policies on the pre-installation of speed limiting devices in both locally assembled and imported vehicles were discussed for implementation.
According to Biu, 8,339 individuals sustained injuries in the aforementioned crashes. The corps marshal emphasised the role of over-speeding in road fatalities worldwide. He further stated that vehicle design and manufacturing can improve mobility and reduce crashes on Nigerian roads. Biu stated that high road accident rates had led to global campaigns and actions aimed at mitigating the problem.
Traffic accidents on our roads are daily occurrences and result in alarming levels of lethality. This issue requires urgent attention from the federal and state authorities. To address this, all tiers of government must renew their efforts in road safety and traffic management. The FRSC must enforce existing traffic rules without partiality to effectively reduce traffic accident deaths, which pose a serious public safety issue.
Data from the National Bureau of Statistics (NBS) states that 41,709 people died in road crashes in Nigeria between 2013 and 2020, with 3,574 fatalities in 2020 alone. Despite the FRSC's reported 54 per cent reduction from 1987 to 2021, road accidents remain a major concern, with 13,027 crashes recorded in 2021. The World Health Organisation's (WHO) 2015 report revealed that one in four car crash deaths in Africa occurred in Nigeria. Additionally, between 2009 and 2013, 18,353 road accidents were reported.
WHO estimates that Nigeria accounts for 2.82 per cent of global road accident deaths, resulting in 41,693 mortalities. The World Bank ranks Nigeria 54th in road accidents. Road accidents in the country drain approximately 3.0 per cent of GDP, as reported by WHO. A study conducted in 2010 estimated that road accidents cost Nigeria N80 billion annually in property lost or damaged, medical treatment costs, and lost productivity.
The FRSC has identified over-speeding, judgement errors when overtaking, violations like facing oncoming traffic ("one-way"), and untrained drivers as the major causes of crashes in Nigeria. Seat belt non-use has also been found to be costly. In the United States, 38 per cent of children who died in car crashes in 2013 did not use seat belts, the US Centre for Disease Control stated.
Distracted driving is a major issue on our dilapidated roads. This includes texting, answering phones, eating, drinking, and talking with passengers. According to a 2013 WHO report, lax regulations and weak enforcement are the main causes of accidents in developing countries, which is true for Nigeria. Untrained and inebriated drivers are prevalent on our roads, and the FRSC's inability to enforce the law only exacerbates the problem.
Comparatively, Nigeria's road traffic deaths and injuries are among the highest globally. The International Transport Union reports a global average of 17.4, with Africa's average at 26.6 per 100,000 inhabitants. Norway has the safest roads with a 2.0 casualty rate per 100,000. Zimbabwe has the highest road death rate in the world at 74.5 per 100,000, according to the ITU.
The NBS attributes crashes in Nigeria to various factors, including speed violations, wrongful overtaking, use of mobile devices while driving, dangerous overtaking, and others. Speed violations account for 47 per cent of accidents, while wrongful overtaking contributes to 10 per cent. However, it is necessary to note that most highways in Nigeria are poor, with many filled with craters. This has led to a distracted, weak, understaffed, and underequipped FRSC.
A major problem that the FRSC has consistently failed to address is the issue of articulated trucks on the roads. These trucks often lack rear lights, making them difficult to spot when breaking down. Additionally, they emit black smoke and are often equipped with worn-out tyres, wobbling dangerously. Tanker drivers speed recklessly, while trucks carry unlatched containers. Unfortunately, these containers sometimes fall on smaller vehicles, resulting in fatalities and injuries.
Sadly, the FRSC's focus on revenue generation has resulted in high road accident and casualty rates in Nigeria. Despite remitting billions to the government, the country recorded 5,400 catastrophes in 12,077 road accidents in 2015. It is crucial for the Corps to prioritise saving lives over self-adulation and revenue generation. Creative solutions and strict enforcement can significantly reduce accidents. Life is irreplaceable, and the FRSC must ensure Nigerian citizens' safety on the roads.
Though the Road Safety agency has enforcing seatbelt use and sanctioning mobile phone utilisation by drivers, it has neglected the engineering aspect of road safety. This is a pressing issue that requires urgent attention. The FRSC status report on the United Nations Decade of Action for Road Safety (2011-2020) highlights a lack of coordination among road traffic management agencies, which must be addressed immediately. Collaboration between federal and state agencies is necessary to fill this critical gap.
It is imperative that the Presidency and state governments provide sufficient funding and resources to federal and state law enforcement and traffic agencies. These agencies should operate with a strong emphasis on professionalism and service. The incorporation of technology, such as CCTV on all highways and mobile courts, would greatly enhance their ability to quickly and effectively handle traffic offences.
The implementation of the Safe System Approach has led to a notable decrease in the occurrence of crashes, injuries, and fatalities in various countries, namely Canada, Singapore, Belgium, and Ghana. Nigeria would benefit from adopting this approach, provided that its underlying principles are strictly adhered to. Ensuring the consistent upkeep of existing roads, along with the construction of new ones, will undoubtedly result in safer highways. It is vital to enforce regulations that prohibit the use of non-roadworthy vehicles on the roads going forward.