Gumi Regrets Senior Brother's Kidnap By Bandits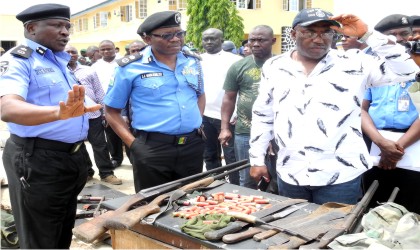 Sheikh Ahmad Gumi has said his senior brother was kidnapped by bandits and he had to pay a ransom to get him released.
Gumi made the disclosure in an interview as he responded to critics who clamoured for his arrest for making case for bandits and for visiting them in their forest conclaves.
He called the critics clowns and said he had also been a victim of the bandits on several occasions.
"Also in our mosque, we have paid ransom. Even now, somebody is asking me to assist him to pay ransom. Our family driver who happens to be our relative, his son, a private soldier, was killed by bandits. So, how I can support such people?," Gumi said.
The Islamic cleric who said his efforts with bandits have been sabotaged, recently, said he has quit meeting with bandits because it will be dangerous for him to continue to engage with them.
Gumi described those calling for his arrest as not different from bandits, stressing that it is a constitutional right for someone to express his views.
The cleric said his efforts were to prevent banditry in his own way, stating that he has also been a victim of banditry.
"They are clowns, they don't know anything about the Nigerian society, they don't know about the Nigerian Constitution and liberty. It is a constitutional right for someone to express his views, so long you are not calling for violence or to harm anybody.
'These people calling for my arrest, I don't see them different from the bandits. To say that I am supporting or sponsoring bandits is malicious. I am just trying to cure them in my own way. I am trying to prevent it my own way and I have seen how my little efforts have helped.
"I just have a different perspective in addressing the issue. But to encourage them? No. To help them? No. It is impossible. I am also a victim of banditry".
Judge Warns Against Text Messages In EFCC's N5bn Suit
Justice Inyang Ekwo of a Federal High Court, Abuja, has warned those sending him private messages in the N5 billion suit filed by the EFCC against Sen. Stella Oduah and others to desist from intruding into his privacy.
Justice Ekwo gave the warning on Monday during the hearing of the matter.
The judge made this known after counsel for Oduah (1st defendant), Onyechi Ikpeazu, SAN, and lawyer to Crystal Television Ltd (7th defendant), Ogbu Onoja, SAN, informed that moves were ongoing to resolve the matter without going through trial.
The judge then said: "Somebody has been breaching my privacy on this matter by sending me messages concerning this matter saying it is part of a concerned group.
"I will send security agencies to fish him out. You cannot be intruding into my privacy."
Justice Ekwo, who condemned the act, said his records were public documents that could be assessed by anybody after the public laws had been complied with.
Responding, prosecuting lawyer, Hassan Liman, SAN, who appeared for the office of the Attorney-General of the Federation (AGF), also condemned the act.
He said even if the person was a party in the suit, he had no right to communicate with the judge.
Earlier, upon resumed proceeding in the matter, Liman told the court that the matter was slated for formal arraignment of the defendants pursuant to the order made in the last adjourned date.
He said he was ready to proceed.
But Ikpeazu said there were applications they planned to file and that they felt discussion should be had on this with the prosecution.
Onoja, who represented the 7th defendant, also informed the court that his client had approached the anti-graft commission and paid almost 95 per cent of the money alleged in the case.
"We are waiting for the commission's response and almost about N80 million is remaining," he said.
Liman admitted that it was true that counsel for the 7th defendant wrote to the EFCC, seeking for the discontinuance of the matter.
"I confirm also that Mr Ikpeazu spoke to me this morning," he said.
The lawyer, who said that the matter was filed since 2020 said though he agreed that there was reconciliation move, he however argued that the defendants must take their plea once the matter had been filed in court.
"The money we are talking about is over N7 billion," he added, saying it was not such amount Onoja was making allusion to.
Liman said though a letter had been written, he said the commission had not even considered it, despite making the payment.
He admitted that the delay in the prosecution of the matter was not the court's fault.
"I urge my Lord to order them to take their plea," he prayed.
Justice Ekwo, who said he was ready for the arraignment, said it would be better to dialogue with the defendants and if that failed, the trial could commence.
He consequently adjourned the matter until June 15 for report or commencement of trial.
Recall that the EFCC had sued Oduah, former Aviation Minister, alongside Gloria Odita, Nwosu Emmanuel Nnamdi and Chukwuma Irene Chinyere.
Others include Global Offshore and Marine Ltd, Tip Top Global Resources Ltd, Crystal Television Ltd, Sobora International Ltd and others.
The senator, who currently represents Anambra North Senatorial District at the National Assembly, was scheduled to be arraigned on alleged N5 billion fraud and financial misappropriation while she served as minister during President Goodluck Jonathan government.
In the 25-count charge marked: FHC/ABJ/CR/316/2020, they are accused of conspiracy, money laundering and maintaining anonymous bank accounts with a commercial bank.
RSHA Elects Amaewhule As Speaker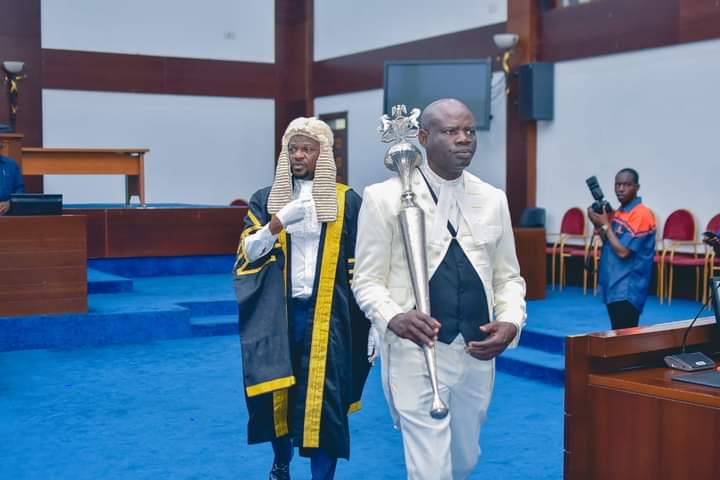 The Rivers State House of Assembly has elected former House Leader and the lawmaker representing Obio/Apkor constituency 1, Hon. Martin Amaewhule as the speaker of the 10th Assembly.
The House also elected the lawmaker representing Gokana constituency, Dumle Mao, as Deputy Speaker.
Amaewhule was elected yesterday after the 10th Assembly was proclaimed by Governor Siminalayi Fubara through a nomination by the lawmaker representing Okrika Constituency, Linda Somiari Stalwart and seconded by Major Jack of Akuku-Toru Constituency.
The Speaker in his speech, shortly after the oath of office, promised a top class Assembly that will come up with legislations that will stand the test of time.
Amaewhule commended members for voting him and assured them of a new assembly that Rivers people will be proud of.
He, thanked Governor Fubara for proclaiming the Assembly and also the immediate past governor, Chief Nyesom Wike, for his developmental strides in the state.
He also thanked the staff of the Assembly for assisting in the business of government.
Amaewhule is currently serving his fourth term as a legislator and was unanimously voted for by all members present.
The governor had earlier dissolved the 9th Assembly based on the constitutional provision as contained in the 1999 constitution as amended.
By: Ike Wigodo
Terrorism: Tinubu's Charges Security Agencies On Synergy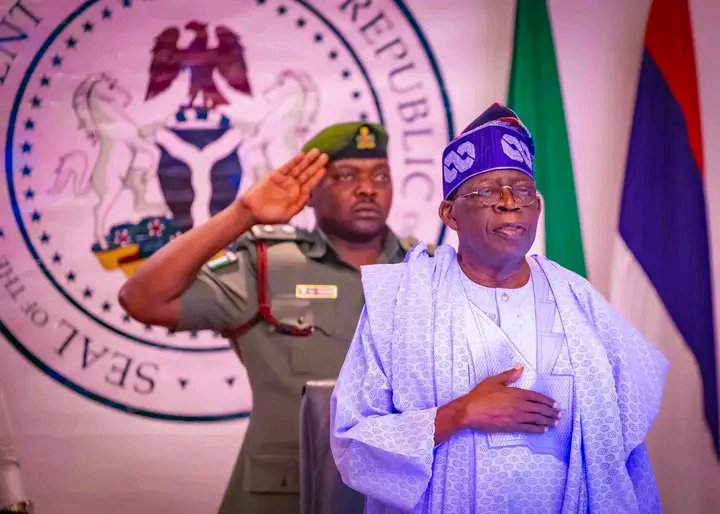 President Bola Tinubu has charged security agencies in the country to share information in order to combat the negative effects of terrorism.
He said that hoarding such resources would be counter-productive in the fight against the menace.
The president stated this last Monday, during a tour of the new office of the National Security Adviser and facilities at the National Terrorism Centre (NCTC) in Abuja.
He said his administration recognised the relationship between security and economic revival, prosperity and development.
Tinubu said that terrorism is a global phenomenon that must be tackled with all resources in order to eliminate completely.
"If we as Nigerians are looking for economic revival, prosperity and development, then we have to give priority to security.
"What I have seen here is a demonstration of intelligence efforts to counter-terrorism. This must be backed by knowledge.
"Counter-terrorism that is not backed by knowledge and intelligence is not going to be of any service to any nation. We are going to work on that together.
"The effort of the entire armed forces of this country must be put together in a way that there will be one single focus on securing the country," he said.
Tinubu, who described the tour of facilities at the new ONSA building as very important, said his administration would provide necessary support to the nation's security architecture.
In his remarks, the NSA, retired Maj.-Gen. Babagana Monguno, thanked the president for making the visit his first engagement outside the Villa.
He said: "It reinforces his commitment, dedication and inflexible rigidity to ensuring that the security misfortunes of Nigeria and by extension the sub-region are overcome within the shortest possible time."
Monguno pledged the total commitment and dedication of ONSA to ensuring that the president realises his promises to the people on security.