PHED Mulls Massive Disconnection Of Debtor Customers …To Sustain Arrest, Prosecution Of Energy Thieves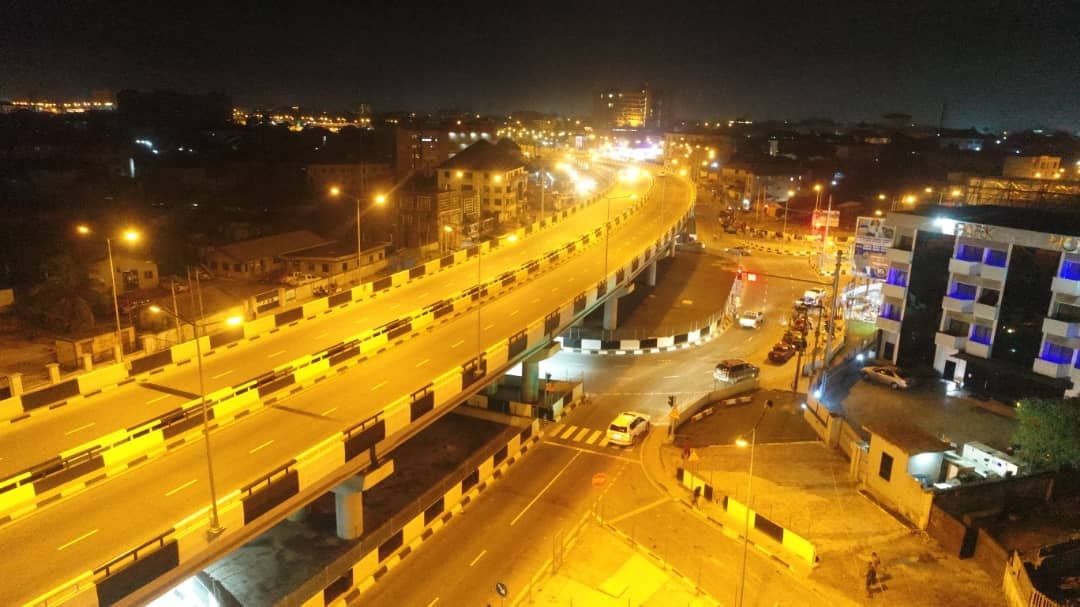 The management of Port Harcourt Electricity Distribution Company Plc has concluded plans to launch massive disconnection of debtor customers effective, January, 2022.
The Managing Director of the company, Dr Henry Ajagbawa, who disclosed this during an interactive parley with media executives in Port Harcourt, last Wednesday, however, said that before the commencement of the exercise, customers would be given up to the end of December, 2021, to clear outstanding indebtedness to the company.
Ajagbawa said that to encourage customers to key into the window, a three-week grace period has been given to customers to clear a discounted payment of between 70percent and 80percent of outstanding debts, while the company writes off a graduated indebtedness of between 20percent and 30percent for their loyal customers.
He said that the promo period was to encourage loyal customers to enjoy steady and efficient electricity supply during the Yuletide and New Year through 2022, saying that already the company was seeing signs of high level of effectiveness in revenue collection.
Ajagbawa explained that for the first time since the company began operation of the four-state distribution network in Rivers, Akwa Ibom, Bayelsa and Cross River; its financials have shown steady tilt towards profitability, and attributed the giant leap to encouraging attitude of customers in payment of energy consumed.
While expressing confidence that the 66percent revenue collection efficiency level achieved was significant, he complained that a situation where customers paid only 50kobo of every N1 of energy consumed was an unnecessary disincentive to investment, arguing that there was urgent need to bridge the yawning gap.
The PHED chief executive, who lamented that energy theft has continued to weaken the company's drive towards steady and regular electricity supply to its huge customers in the zone, said that more stringent strategies have been put in place to arrest and prosecute all energy thieves to ensure that those who religiously meet their obligations get regular electricity supply, adding that the company was doing all it can to close all leakages in the system.
He noted the alleged corruption in the energy theft conundrum, but said that as a way of eliminating staff compromise in the entire debacle, the management has ensured that staff welfare was key priority, with salaries paid on 30th of every month, while other incentives have been implemented across the spectrum.
"As part of strategies to improve staff welfare, we have procured and put to use over 100 vehicles to enable technical crews respond to customer needs as quickly as possible; just as we have procured more than 800 personal protective equipment (PPEs) for technicians and engineers. We have also ensured regular promotion of staff every June and December based on measurable performance matrix, with those promoted receiving their benefits effective every January and July, for those promoted in December and June, respectively.
Ajagbawa warned customers against engaging the services of non-PHED staff to address any services, including connection and reconnection of supply lines, installation of transformers or repairs of facilities, saying that most of the fatalities recorded thus far were traceable to use of fake PHED personnel to perform illegal connection or reconnection activities.
While addressing technical issues in the business, Ajagbawa said that since inception two years ago, the new management has embarked on proactive redistribution of more than 10 feeders and/or transformers; repaired over 300 transformers; procured and installed over 30 new transformers; and installed more than 10 automatic circuit reclosers; to boost and balance electricity supply to customers, who are connected to electricity through more than 10,000 transformers in the network.
He also said that in a bid to ensure uninterrupted power supply to its valued customers, the company had at some point, intervened by supporting the rehabilitation of facilities of Transmission Company of Nigeria (TCN), and added that the management was working very closely with all stakeholders, including Nigerian Electricity Regulatory Commission (NERC), National Assembly, the Executive in all catchment states, particularly the governors; and community leaders to ensure security of installations and safety of field staff as a veritable means of guaranteeing regular electricity supply.
On the dearth of prepaid meters to capture all customers who need one, Ajagbawa said that at inception, PHED had procured and distributed 79,000 new meters to customers who indicated interest to transit from the analogue structure to automated prepaid regime, saying that with the huge 800,000-unmetered customer deficit inherited from Power Holding Company of Nigeria (PHCN) at take-off, it would take concerted synergy and huge investments to close the demand-supply gap.
He, however, said that as a deliberate approach towards bridging the gap, the management has concluded arrangements with meter manufacturers (MAP VENDORS) under the National Mass Metering Programme (NMMP) to produce more meters for customers at NERC-approved rates of N58,661.69 from N44,896.17 for single phase meters; and N109,684.36 from N82,855.19 for three phase meters.
Ajagbawa advised customers who need prepaid meters to go to designated PHED business offices or zonal centres to register and pay for new meters at approved rates, assuring that customers' monies would be refunded through direct vending or credit adjustment on bill payments over time.
He assured loyal customers who take advantage of the opportunities that every kobo spent on prepaid meter procurement would be refunded, saying that the initiative was to ensure that the 'meter-is-free' policy was fully implemented without compromising the intent and purpose.
By: Nelson Chukwudi
See Fubara's Victory As God's Design, Wike Tells Rivers PDP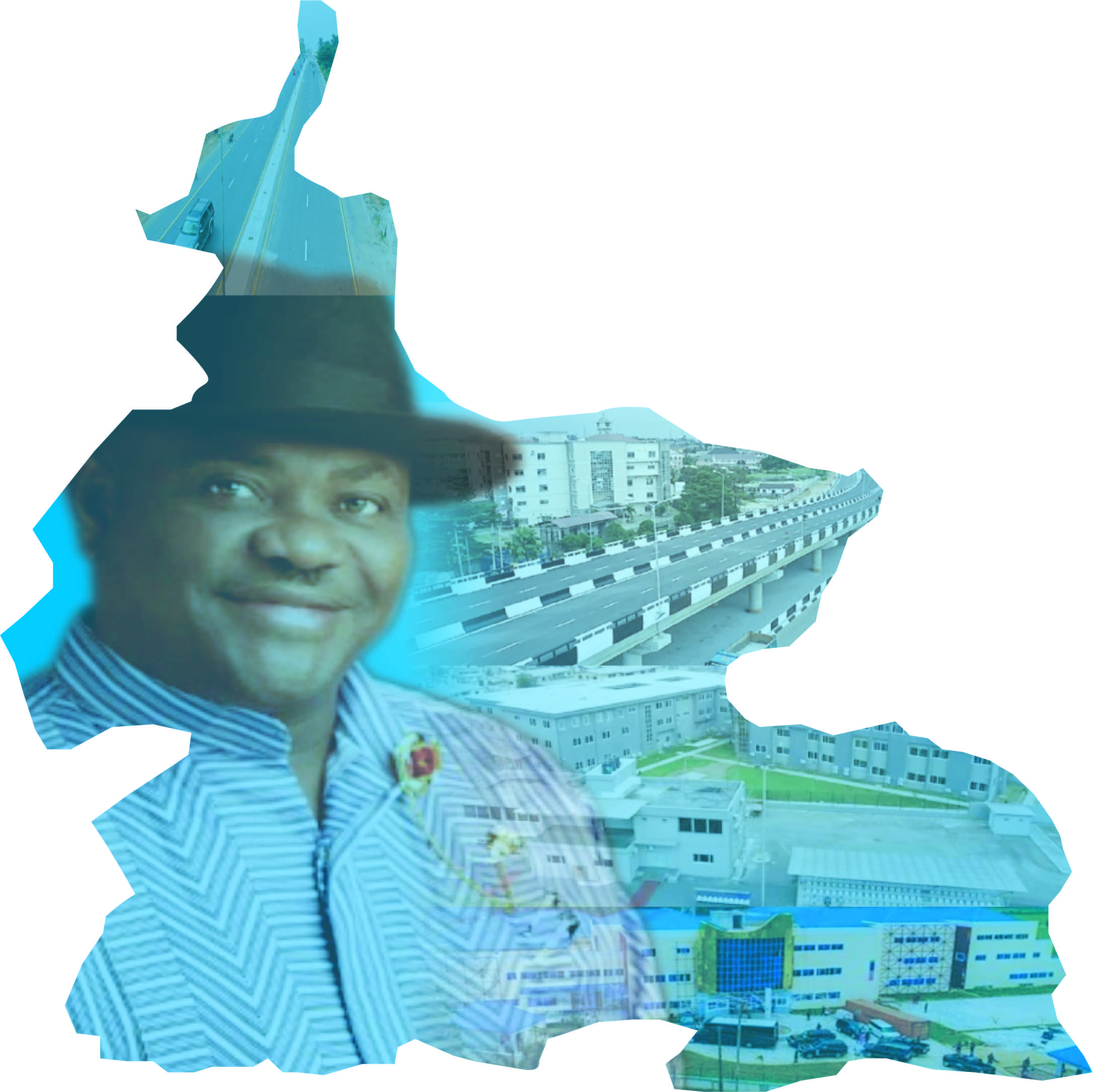 Rivers State Governor, Chief Nyesom Wike has described the victory of Hon Siminialayi Fubara at the gubernatorial primary of the Peoples Democratic Party (PDP) in the state as God's design.
The PDP gubernatorial primary held, last Wednesday, at the Dr. Obi Wali International Conference Centre in Port Harcourt.
Wike, who spoke after Fubara was declared the winner of the primary, said so many people strove to clinch the slot but only one person can emerge.
The governor also declared that with the victory of Fubara, Rivers PDP now has a candidate that will fly its flag in the 2023 governorship election.
"I never knew I'll be governor when I became governor. You have also heard what the candidate said that he never knew he will become PDP candidate.
"But to the glory of God, he is the candidate of PDP. This is because power comes from God. Whoever God says will be, will be."
Wike pointed out that when it comes to producing the governor of the state, all tribes need to work together on it because no one particular tribe can do it alone.
He said because his administration has performed credibly well in the state, any candidate that the party presents will easily win in the 2023 general election.
"With the performance of our administration, and with what we have achieved in this state, there is no candidate that PDP will present that will not win election.
"Our campaign focus will be like this, that we made promises to the state to do roads and other projects, ask us, have we done them? Yes, we have.
"We will ask them (other parties), what have you done for Rivers State? Certainly nothing. So, who tells you that any other party can come and win this state? Let no one deceive you about that."
Wike explained that after the presidential primary, PDP leaders in Rivers State will set up a team that will work to ensure that the party wins the 2023 gubernatorial election.
He expressed optimism that those who believe in the party will be dutiful in working for the candidate to win.
In his acceptance speech, Hon Siminialayi Fubara, the immediate past Accountant General of Rivers State, described his victory as evidence of grace.
He called on all party faithful to support his victory and the new drive to consolidate on the achievements of Wike's administration.
"It is victory for Fubara. It is victory for the party. It is not just victory for the party, but victory for moving the state forward.
"The purpose of this special event this night is also to consolidate on the achievements, on every side, of this present administration.
"We are going to work together to sustain the work that this administration has already done for us."
In his opening address, the Chairman of PDP in Rivers State, Amb Desmond Akawor said the party was poised to conduct a peaceful and successful gubernatorial primary.
Akawor explained that the party was delighted to have conducted peaceful congresses in the 319 wards and 23 local government areas of the state, including primaries for state and National Assembly.
Declaring the result of the gubernatorial primary, Chairman of the Electoral Committee, Prof. Walter Mboto, said Hon Siminialayi Fubara, polled a total of 721 votes to emerge PDP candidate for the 2023 governorship election.
He explained that Isaac Kamalu polled 86 votes to emerge second position, while Dax Alabo George Kelly polled 37 votes and Tammy Danagogo polled 36 votes.
Also, he said, Chief West Morgan polled 4 votes, David Briggs 4 votes and Brother Felix Obuah polled 2 votes, while eight votes were voided.
"The delegate list that we have has a total number of delegates expected to vote as 980. Total number of accredited out of this 980, 898 delegates were accredited. The total number of votes cast in this election is 898. The total number of valid votes cast is 890. 8 votes were voided."
FAAC: FG, States, LGCs Share N656.602bn Revenue
The Federation Account Allocation Committee (FAAC) has shared a total sum of N656.602billion as April 2022 Federation Account Revenue to the Federal Government, states and local government councils.
This was contained in a communiqué issued at the end of a virtual meeting of the FAAC for May 2022.
The N656.602billion total revenue comprised distributable statutory revenue of N461.189billion, Value Added Tax (VAT) revenue of N166.522billion, the sum of N8.891billion being excess bank charges recovered and augmentation of N20billion.
In April 2022, the total deductions for the cost of collection were N29.609billion and the total deductions for transfers and refunds were N147.651billion.
Director (Information, Press and Public Relations), Office of the Accountant General of Federation, HenshawOgubike, said in a statement, yesterday, that the balance in the Excess Crude Account (ECA) was $35.377million.
The communiqué confirmed that from the total distributable revenue of N656.602billion; the Federal Government received N257.611billion, State Governments got N201.256billion and the Local Government Councils received N149.251billion.
The sum of N48.485billion was shared to the relevant states as 13percent derivation revenue.
Gross statutory revenue of N635.037billion was received for the month of April 2022.
This was lower than the N933.304billion received in the previous month by N298.267billion.
From the N461.189billion distributable statutory revenue, the Federal Government received N217.412billion, the State Governments got N110.275billion and the Local Government Councils received N85.017billion.
The sum of N48.485billion was shared with the relevant States as 13percent derivation revenue.
In the month of April 2022, the gross revenue available from the Value Added Tax (VAT) was N178.825billion.
This was lower than the N219.504billion available in the month of March 2022 by N40.679billion.
From the N166.522billion distributable Value Added Tax (VAT) revenue, the Federal Government received N24.978billion, the State Governments got N83.261billion and the Local Government Councils pocketed N58.283billion.
The Federal Government got N4.684billion; the State Governments received N2.376billion and the Local Government Councils pocketed N1.831billion from the N8.891billion Excess Bank Charges recovered.
The N20.00billion augmentation was shared as follows: the Federal Government received N10.536billion, the State Governments got N5.344billion and the Local Government Councils received N4.120billion.
According to the communiqué, in the month of April 2022, Petroleum Profit Tax (PPT) and Excise Duties increased marginally, while Oil and Gas Royalties, Import Duty, Companies Income Tax (CIT) and Value Added Tax (VAT) all recorded significant decreases.
Children's Day: FG Establishes Family Court In 16 States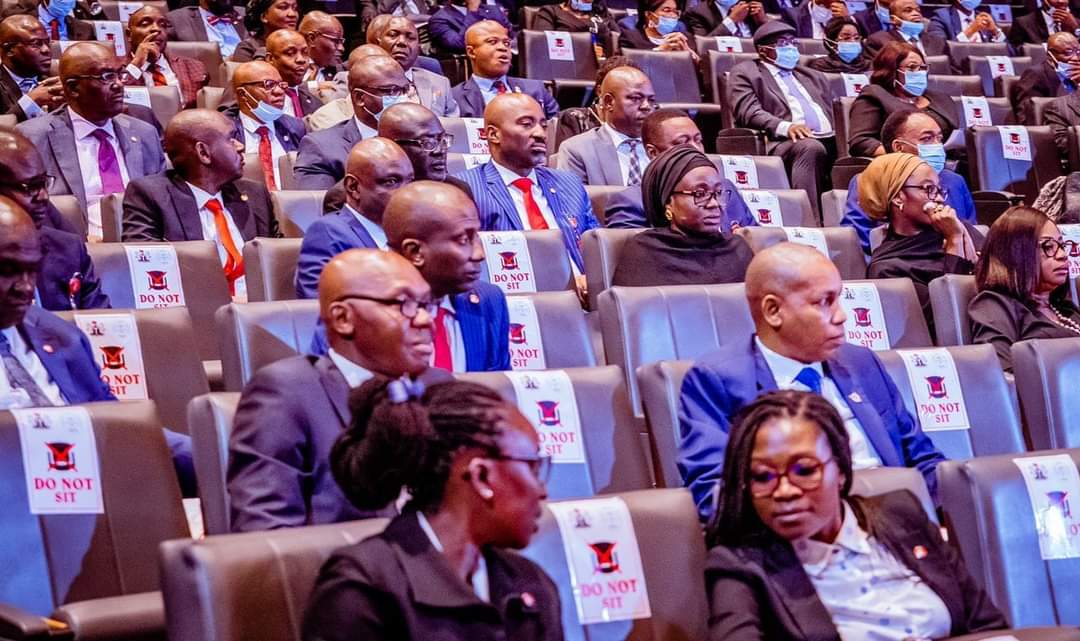 Ahead of this year's International Children's Day celebration, the Federal Government has established family courts in 16 states to ensure child-friendly justice for children, either as victims or as offenders of violence.
The Minister of Women Affairs, Pauline Tallen who disclosed this at a press briefing on Tuesday noted that the establishment of family courts resulted from the effective advocacy and sensitisation for effective implementation of the Child Rights Law across the country.
According to her, the theme for this year's celebration is 'Strengthening Supportive Systems for the Protection of the Nigerian Child; A Wake-Up Call.'
The minister noted that despite efforts by the government and other stakeholders, children were still vulnerable and victims of abduction, ritual killings, rape, child marriage, domestic abuse, and others.
She said, "As a ministry, we are sometimes overwhelmed with these issues and it will seem as if we are not doing enough.
"More worrisome is the recent increase of violence in schools, where children are physically and sexually abused online and offline.
"In the meantime, the ministry, in collaboration with relevant stakeholders, has developed policies and carried out a series of programmes to ensure the safety of children.
"The establishment of family courts in 16 states of the federation is a direct result of the effective and sustained advocacy".
Tallen also said that to ensure the safety and protection of children, she also reconstituted the technical working group on ending violence against children in the country.