PHED Mulls Massive Disconnection Of Debtor Customers …To Sustain Arrest, Prosecution Of Energy Thieves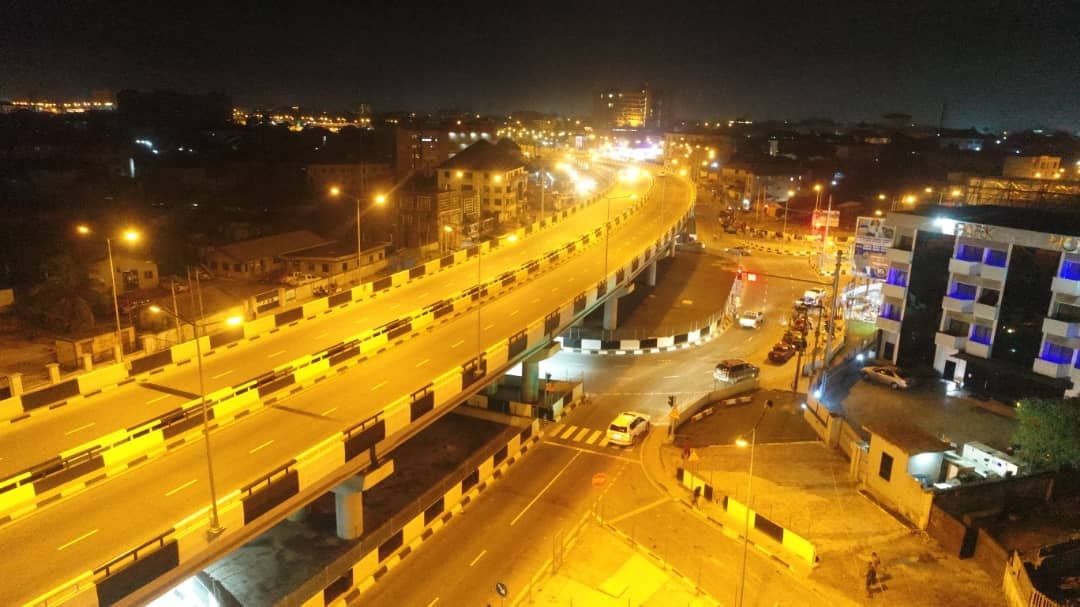 The management of Port Harcourt Electricity Distribution Company Plc has concluded plans to launch massive disconnection of debtor customers effective, January, 2022.
The Managing Director of the company, Dr Henry Ajagbawa, who disclosed this during an interactive parley with media executives in Port Harcourt, last Wednesday, however, said that before the commencement of the exercise, customers would be given up to the end of December, 2021, to clear outstanding indebtedness to the company.
Ajagbawa said that to encourage customers to key into the window, a three-week grace period has been given to customers to clear a discounted payment of between 70percent and 80percent of outstanding debts, while the company writes off a graduated indebtedness of between 20percent and 30percent for their loyal customers.
He said that the promo period was to encourage loyal customers to enjoy steady and efficient electricity supply during the Yuletide and New Year through 2022, saying that already the company was seeing signs of high level of effectiveness in revenue collection.
Ajagbawa explained that for the first time since the company began operation of the four-state distribution network in Rivers, Akwa Ibom, Bayelsa and Cross River; its financials have shown steady tilt towards profitability, and attributed the giant leap to encouraging attitude of customers in payment of energy consumed.
While expressing confidence that the 66percent revenue collection efficiency level achieved was significant, he complained that a situation where customers paid only 50kobo of every N1 of energy consumed was an unnecessary disincentive to investment, arguing that there was urgent need to bridge the yawning gap.
The PHED chief executive, who lamented that energy theft has continued to weaken the company's drive towards steady and regular electricity supply to its huge customers in the zone, said that more stringent strategies have been put in place to arrest and prosecute all energy thieves to ensure that those who religiously meet their obligations get regular electricity supply, adding that the company was doing all it can to close all leakages in the system.
He noted the alleged corruption in the energy theft conundrum, but said that as a way of eliminating staff compromise in the entire debacle, the management has ensured that staff welfare was key priority, with salaries paid on 30th of every month, while other incentives have been implemented across the spectrum.
"As part of strategies to improve staff welfare, we have procured and put to use over 100 vehicles to enable technical crews respond to customer needs as quickly as possible; just as we have procured more than 800 personal protective equipment (PPEs) for technicians and engineers. We have also ensured regular promotion of staff every June and December based on measurable performance matrix, with those promoted receiving their benefits effective every January and July, for those promoted in December and June, respectively.
Ajagbawa warned customers against engaging the services of non-PHED staff to address any services, including connection and reconnection of supply lines, installation of transformers or repairs of facilities, saying that most of the fatalities recorded thus far were traceable to use of fake PHED personnel to perform illegal connection or reconnection activities.
While addressing technical issues in the business, Ajagbawa said that since inception two years ago, the new management has embarked on proactive redistribution of more than 10 feeders and/or transformers; repaired over 300 transformers; procured and installed over 30 new transformers; and installed more than 10 automatic circuit reclosers; to boost and balance electricity supply to customers, who are connected to electricity through more than 10,000 transformers in the network.
He also said that in a bid to ensure uninterrupted power supply to its valued customers, the company had at some point, intervened by supporting the rehabilitation of facilities of Transmission Company of Nigeria (TCN), and added that the management was working very closely with all stakeholders, including Nigerian Electricity Regulatory Commission (NERC), National Assembly, the Executive in all catchment states, particularly the governors; and community leaders to ensure security of installations and safety of field staff as a veritable means of guaranteeing regular electricity supply.
On the dearth of prepaid meters to capture all customers who need one, Ajagbawa said that at inception, PHED had procured and distributed 79,000 new meters to customers who indicated interest to transit from the analogue structure to automated prepaid regime, saying that with the huge 800,000-unmetered customer deficit inherited from Power Holding Company of Nigeria (PHCN) at take-off, it would take concerted synergy and huge investments to close the demand-supply gap.
He, however, said that as a deliberate approach towards bridging the gap, the management has concluded arrangements with meter manufacturers (MAP VENDORS) under the National Mass Metering Programme (NMMP) to produce more meters for customers at NERC-approved rates of N58,661.69 from N44,896.17 for single phase meters; and N109,684.36 from N82,855.19 for three phase meters.
Ajagbawa advised customers who need prepaid meters to go to designated PHED business offices or zonal centres to register and pay for new meters at approved rates, assuring that customers' monies would be refunded through direct vending or credit adjustment on bill payments over time.
He assured loyal customers who take advantage of the opportunities that every kobo spent on prepaid meter procurement would be refunded, saying that the initiative was to ensure that the 'meter-is-free' policy was fully implemented without compromising the intent and purpose.
By: Nelson Chukwudi
I Won't Interfere In Fubara's Govt -Wike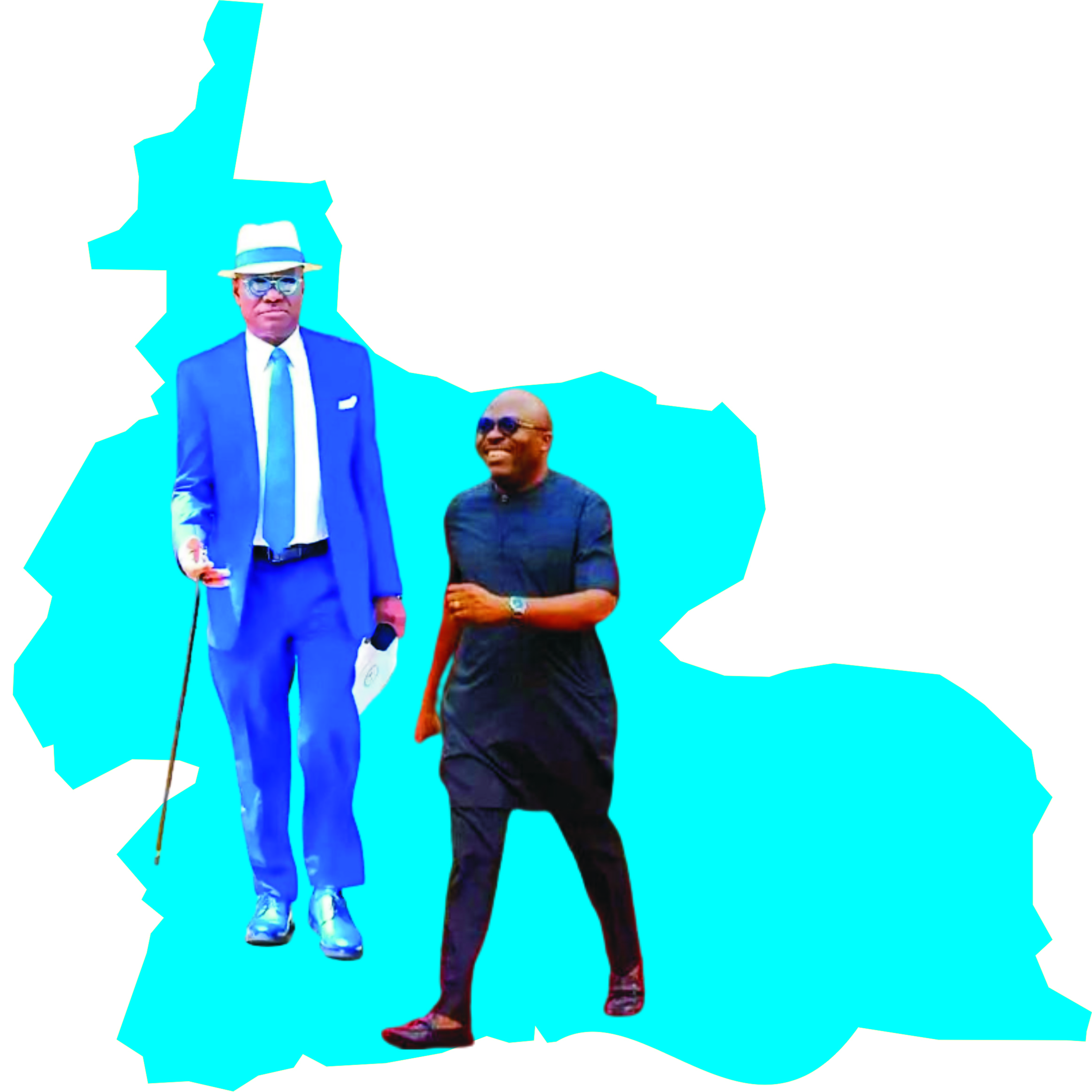 The outgoing governor of Rivers State, Chief Nyesom Wike, has assured that he will not interfere in the administration of his successor,, Sir Siminialayi Fubara.
The governor, has however, urged Fubara to be wary of those who will be hellbent on creating rift between him and elders of the State, who are supposed to guide him as he steers the affairs of the State.
Wike made this remark at the thanksgiving service to mark the end of his administration and the inauguration of the governor-elect at St. Paul's Cathedral in Diobu, Port Harcourt, yesterday.
He assured that after eight years of meritorious service to the State, he would not interfere in the administration of Fubara as long as the administration engenders peace, unity and development of the State.
"We will not disturb you from running your administration, but we will not allow you to make us cry. We want you to succeed more than us, so that when we are passing on the road, we will raise our shoulders and say we told you that he will do better than us", the governor said.
Wike charged the governor-elect to be firm and decisive in his decision making, particularly, if it is in the overall interest of the generality of the State.
According to him, "You have to be firm and take decision. Decisions you will take may not be palatable, and it shouldn't be palatable to everybody. No one decision you will take and everybody will be happy. People will criticise you."
He also advised Fubara to be wary of those who for their own selfishness may want to instigate him to shun elder statesmen and other stakeholders in the State whose counsel will help him steer the affairs of the State.
"You see the way I related with our elders, you see the way we have respected Sir Dr. Peter Odili. The day you run away from them, enemies will catch you. And it is the work of enemies to make sure you don't succeed.
"You have not been inaugurated, see what they are posting that the governor-elect is quarrelling with the outgoing governor. That is to show you where they are coming from and where they are heading. But I know they will fail. You have been in the system", he said.
The governor commended the Rivers State Chief Judge, Hon. Justice Simeon Amadi and the Speaker of the Rivers State House of Assembly, Ikuinyi-Owaji Ibani, for the pleasant relationship that existed between the three arms of government throughout his eight-year reign.
He stated that if the judiciary and the legislature were antagonists, his administration would not have been able to achieve the remarkable developmental strides recorded in the last eight years.
"The essence of government is for us to touch and impact on the lives of our people. That is what it is. Among the Chief Judge and Speaker, we have had a robust relationship. It has never been antagonistic. If I had a hostile Assembly, we would not been where we are today.
"If I had a hostile Chief Judge, the same thing. But God has blessed us in such a way that we have always complimented each other, and work collectively and that is the result we are seeing today. And I also appeal that whoever is going to be the Speaker, be careful", he warned.
Wike admonished the governor-elect to cultivate healthy relationship with both the State Assembly and Judiciary.
According to him, the judiciary and the legislature must never be denied all their statutory entitlements in order to avoid unwarranted friction that will not augur well with the State.
Wike said he would not run away from the State, as he is not afraid of the Economic and Financial Crimes Commission (EFCC).
"I am not running to anywhere. I will be here, of course. I know EFCC will not come. If they come, they have so much to go around and see. And they will say they are tired.
They are watching everything we are doing. I am not afraid", he stated.
The governor used the occasion to redeem the Rivers State Government's pledge to gift the Bishops of Ogoni, Okrika and Niger Delta dioceses vehicles.
He also directed the bishops to go to the Ministry of Land today and sign for Certificate of Occupancy for their private residence.
Earlier in his sermon, the Archbishop, Niger Delta Ecclesiastical Province/ Bishop, Diocese of Ikwerre, Most Rev Blessing C. Enyindah, had commended Wike for successfully governing and transforming the State in the last eight years.
He advised Fubara to run an inclusive administration, ask for God's wisdom in decision making and to stand firm for what is in the best interest of the State.
65 World Leaders To Attend Tinubu's Inauguration, Today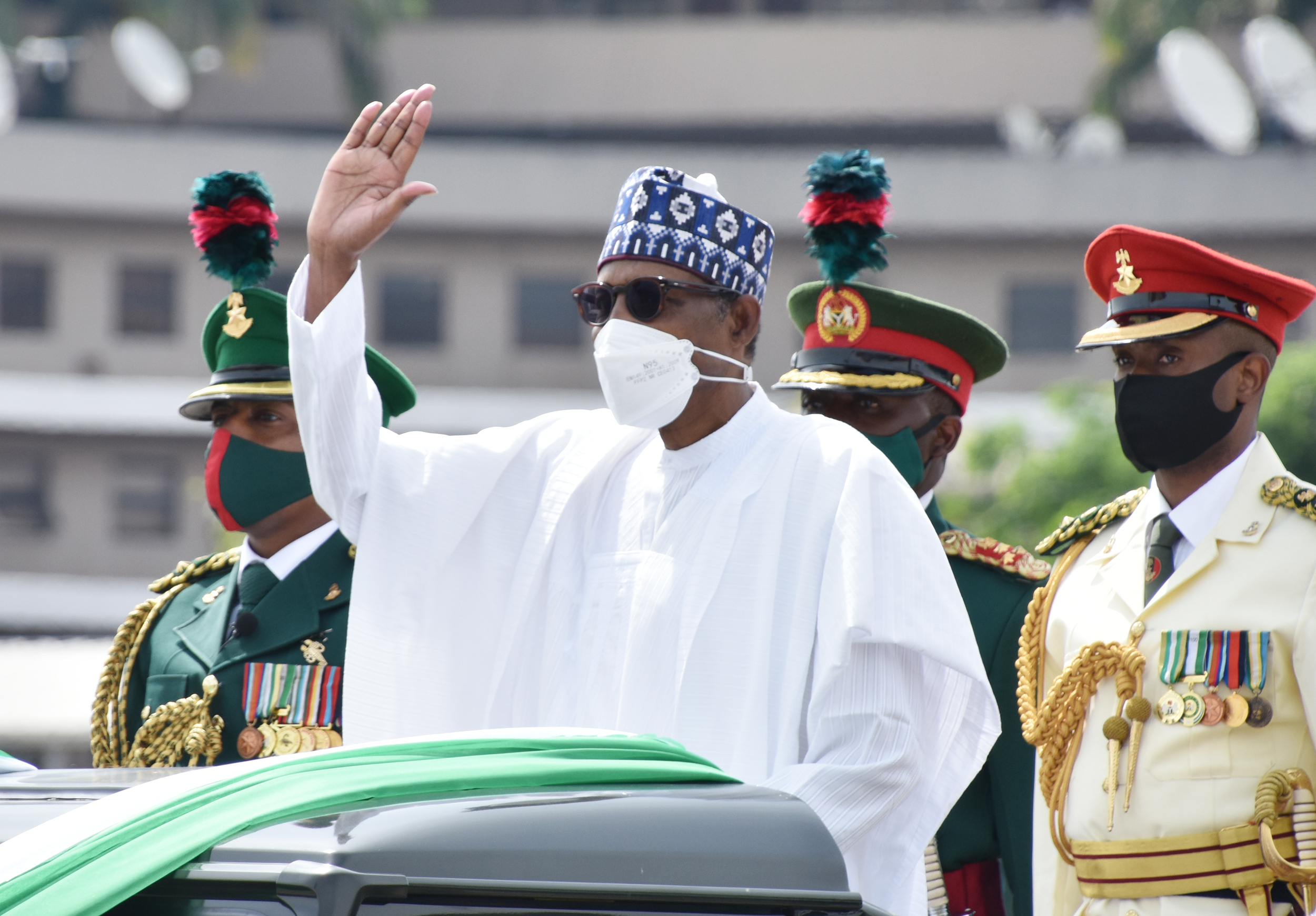 No fewer than 65 world leaders, including Heads of State, are expected to grace the inauguration of the President-elect, Bola Ahmed Tinubu, as the 16th President of Nigeria, today.
Sources at the Federal Ministry of Foreign Affairs confirmed to The Tide that several African leaders had indicated interest in attending the inauguration ceremony which would take place at Eagle Square, Abuja.
According to sources, 65 world leaders from Africa, Europe, and America are expected at the swearing-in ceremony.
These include past presidents, diplomats, heads of international organisations and prominent Nigerians, and representatives of foreign governments and agencies.
Representatives of Nigeria's traditional allies such as the United States, the United Kingdom, Canada, France, Saudi Arabia, United Arab Emirates, Pakistan, China, Germany, Finland, Jamaica, Japan, Israel, Turkey, and several others are also expected at the high-profile event.
"We have 54 countries in Africa and most of them have been invited to the inauguration; so, we don't expect less than 65 world leaders from Africa, Europe, and America at the event.', the source said.
Already, the United States of America delegation for Tinubu's inauguration has arrived the country.
Recall that President Joe Biden had announced that a US delegation led by Secretary of the United States Department of Housing and Urban Development, Marcia L. Fudge will attend the inauguration ceremony of Tinubu billed for today.
The US Mission in Nigeria, yesterday, announced their arrival ahead of the transition ceremony.
Announcing the arrival of the nine-member team, @UsinNigeria wrote, "Welcome to Nigeria! We are excited to receive the delegation from @POTUS Biden, led by @SecFudge from the Department of Housing and Urban Development, as they join us in Abuja for the inauguration of President-elect Bola Ahmed Tinubu."
Tinubu will be sworn in as the 16th President of Nigeria today at the Eagle Square, Abuja.
Wike Dissolves Cabinet, Attributes RSG's Success To Members' Sacrifices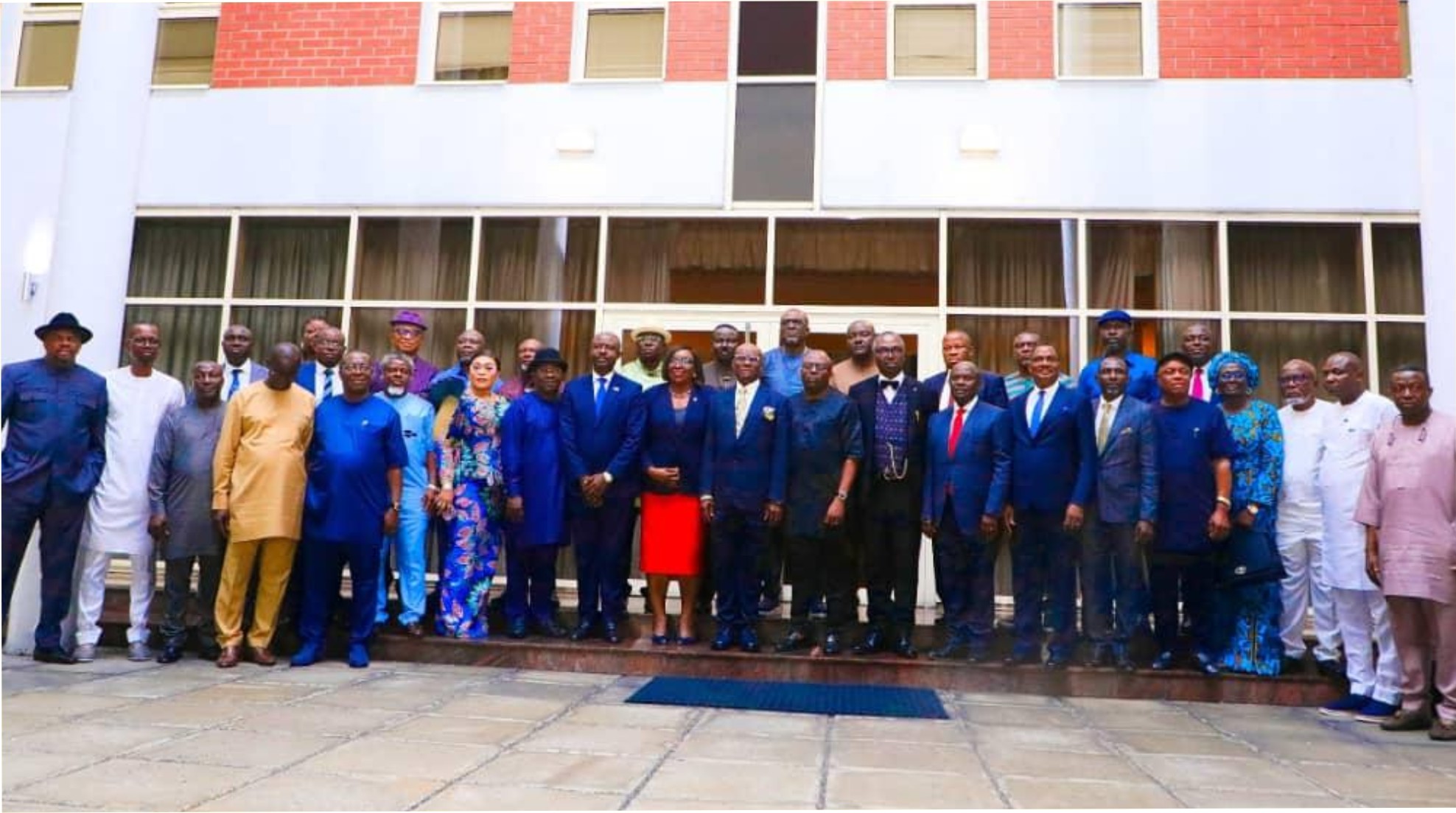 Governor Nyesom Wike has dissolved the Rivers State Executive Council, and expressed profound gratitude to the cabinet members for their service to the government and the state.
The governor announced the dissolution after the State Executive Council's special valedictory session, held in Government House, Port Harcourt, yesterday.
Wike directed the commissioners to hand over government property in their custody to the Permanent Secretary or most senior director in their respective ministries.
He commended members of the cabinet for their immense sacrifices, commitment and dedication to service, which was responsible for the tremendous transformation the state had undergone in the past eight years.
"Everybody is saying today that we have done well, no one person did well, everybody did well. The governor alone cannot, on his own, be in charge of everywhere. The governor needs people who will work for him. All he does is, from time to time, find out whether things are moving on well or not.
"So, that I have done well, for me, is not about me. Those that are responsible for our state shining today, are all of you who are seated here, who have worked from morning till night. I want to sincerely thank you for the support."
Wike said all those who served as cabinet members can confidently return home with their shoulders high, having successfully changed the narrative of governance in the country.
"Be happy to say, yes, I participated when they said Rivers State became one of the leading states in this country; when they said there was infrastructure revolution in the state, when they said we stood our ground and challenged the authorities. We stood our ground and fought the Federal Government, when we know they have violated the Constitution of Federal Republic of Nigeria."
The Rivers State governor recalled that at the inception of the administration in 2015, it was faced with series of challenges because of the hostility of the Federal Government, culminating in the nullification of the governorship, state and National Assembly elections.
"In 2015, when elections were nullified from State Assembly to National Assembly, to governorship, we remained undaunted. There were re-runs and re-runs, but God was on our side. We survived it, and we have never chickened out to speak the truth. We have never chickened out to say what we believe in, and we give God the glory. I want to sincerely thank all of you for your contributions."
Wike described the immediate past administration as callous and vicious for looting state assets, and not formally handing over to his government.
He, however, thanked God for the privilege that he would be successfully handing over to the incoming Sir Siminialayi Fubara-led government on May 29.
The governor implored the cabinet members to conscientiously pray for the success of the incoming administration.
According to him, "All we need is to pray for the incoming government, support them. Where he finds you necessary to be part of his cabinet, do not disappoint us by saying no."
In her valedictory remarks, the Rivers State Deputy Governor, Dr. Ipalibo Harry Banigo, thanked the governor for availing her the privilege to be the first female deputy governor since the creation of the state in 1967.
She said history will remember Wike for his gender-sensitive policy, which has paved way for another woman, Prof. Ngozi Ordu, to be her successor.
In his remarks, the former Secretary to the Rivers State Government, Dr. Tammy Danagogo, said he was proud to be part of the Wike-led transformational government that changed the landscape of the state with impactful infrastructure projects.
Similarly, the Head of Service, Barrister Rufus Godwins, said when Wike assumed office in 2015, the state purportedly had 54,472 civil servants on her payroll, but following the introduction of biometric system, the number has reduced to 39,451.
On his part, the former Chief of Staff, Government House, Port Harcourt, Engr Emeka Woke, thanked Wike for giving him the opportunity to serve the state under his administration.
Former Rivers State Attorney General and Commissioner for Justice, Prof. Zacchaeus Adangor, SAN, said by virtue of his appointment, he had learnt how to apply law for public good.
Adangor commended Wike for recovering Rivers State oil wells from other states through the ministry.
The former Commissioner for Works, Dr Dakorinama Alabo George-Kelly, disclosed that over 920-kilometre roads and 600 kilometres of drains were constructed by the Wike-led administration since 2015.