As The World Celebrates World AIDS Day…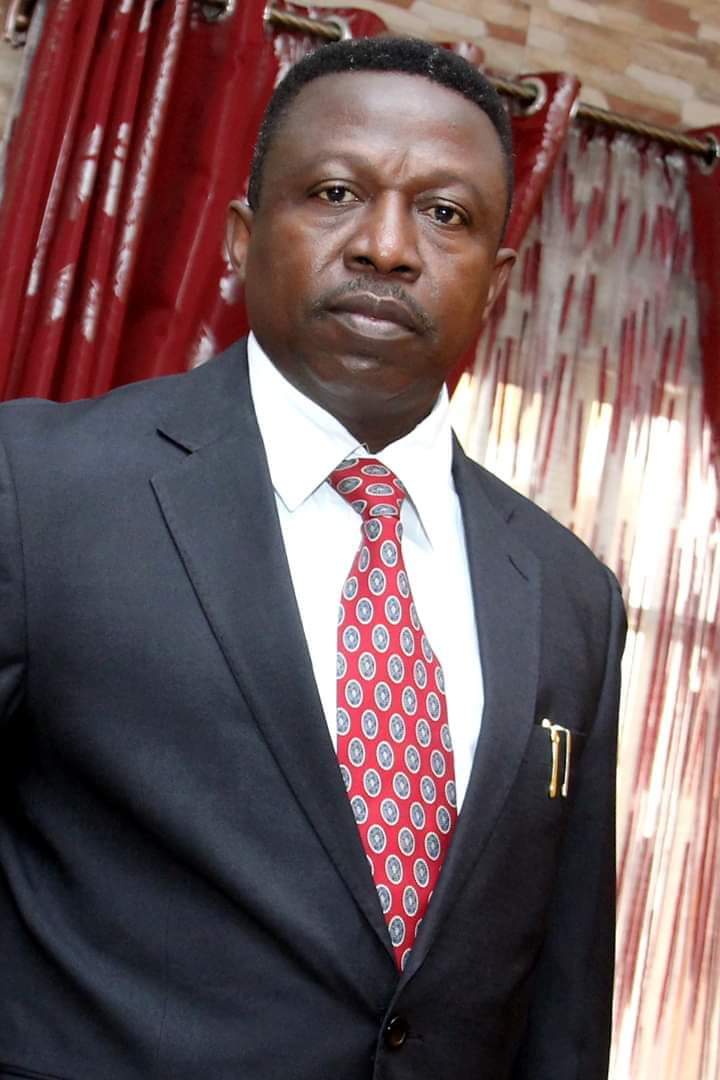 As the world marks another World AIDS Day (WAD) today, Wednesday, December 1, 2021, the stage is set again for an appraisal of sort to determine the extent to which countries in the world have fared individually and as groups in the quest to end the spread of HIV/AIDS, particularly from the previous year to the present.
Since the emergence of HIV 40 years ago, and its subsequent declaration as a pandemic, so much have been done to ensure that from being regarded as a death sentence in the beginning, an infected person can now live a successful life after all. But even in its present status as an ailment that can be put under check like other ailments, there have been lapses which have made it more difficulty in attaining set goals in the fight against the pandemic.
Consequently, each year a target is earmarked for accomplishment globally, and in each country, depending on what is identified as the key issue in the fight against the pandemic.
The global theme for 2021 is "End Inequalities. End AIDS". Towards this end, the World Health Organisation (WHO) and its partners seek to focus on reaching people left behind with a view to highlight the growing inequalities in access to essential HIV services.
In his 2021 WAD message to the world, the Director-General of the World Health Organisation (WHO), TedrosAdhanom, stated that 37. 7million persons were estimated to be living with HIV in 2020. In the same year, 80, 000 people were also estimated to have died of HIV-related causes, while 1.5million people were newly infected, and 73per cent of people living with HIV received life-long antiretroviral therapy (ART).
According to him, in spite of the fact that the world has recorded notable achievements in recent years in checking the trend of the pandemic, it has remained a threat to society, and that specifically the targets set for 2020 could not be achieved.
In his words, "Although the world has made significant progress in recent decades, important global targets for 2020 were not met.
"Division, disparity and disregard for human rights are among the failures that allowed HIV to become and remain a global health crisis. Now, COVID-19 is exacerbating inequities and disruptions to services, making the lives of many people living with HIV more challenging", he said..
The WHO boss, therefore, called on leaders in countries and their citizenry to "rally to confront the inequalities that drive AIDS, and to reach people who are currently not receiving essential HIV services".
On her part, the Executive Director of the United Nations Programme on HIV/AIDS (UNAIDS), Winnie Byanyima, warned that AIDS remains a pandemic, and the world can only end it by the targeted 2030 if an end can be put to inequalities that drive the pandemic in countries.
"Where leaders are acting boldly and together, bringing together cutting-edge science, delivering services that meet all people's needs, protecting human rights and sustaining adequate financing, AIDS-related deaths and new HIV infections are becoming rare.
"But this is only the case in some places and for some people.
"Without the inequality-fighting approach we need to end AIDS, the world would also struggle to end the COVID-19 pandemic and would remain unprepared for the pandemics of the future. That would be profoundly dangerous for us all.
"On our current trajectory, we aren't bending the curve fast enough and risk an AIDS pandemic lasting decades. We have to move faster on a set of concrete actions agreed by United Nations Member States to address the inequalities that are driving HIV.
"We urgently need sufficient community-led and community-based infrastructure as part of a strong public health system, underpinned by robust civil society accountability.
"We need policies to ensure fair and affordable access to science. Every new technology should reach each and everyone who needs it without delay.
"We need to protect our health workers and expand their numbers to meet our urgent needs. We must protect human rights and build trust in health systems.
"It is these that will ensure we close the inequality gaps and end AIDS. But they are too often applied unevenly, are underfunded and are underappreciated.
"World leaders must work together urgently to tackle these challenges head-on. I urge you: be courageous in matching words with deeds.
"If we take on the inequalities that hold back progress, we can deliver on the promise to end AIDS by 2030. It is in our hands", the UNAIDS boss concluded.
In line with tackling peculiar challenges by countries, Nigeria's theme for the 2021 WAD is "End Inequalities! End AIDS! Through Sustainable Financing", which is in realisation of the fact that availability of the require fund to execute necessary programmes is a key challenge as the 2030 target to end HIV draws closer.
In his 2021 WAD message to the people of Rivers State, the State Commissioner for Health, Professor Princewill Chike, noted that Nigeria, and Rivers State, particularly, has recorded significant progress in combating the HIV/AIDS pandemic in the last few years.
"A recalibration of the HIV epidemic showed a significant decline in the HIV prevalence from 5.8% in 2001 to 1.3% in 2018. Presently in Nigeria, it is estimated that 1.7 million people live with HIV in Nigeria of which 90% are aware of their HIV status, 96% are on treatment and 84% are virally suppressed.
"Despite the challenges and impact of the COVID-19 pandemic, the HIV programme in Rivers State continued to record greater successes in identification, diagnosis, treatment, care and support for those in need of these services", the Commissioner said.
Professor Chike further noted that all efforts made by the State Government in checking the trend of the pandemic in the State was made possible by what he called the "tremendous commitment in actualizing the NEW Rivers vision of repositioning health sector to meet international best standards", by Governor Nyesom Wike, through the provision of necessary health equipment and infrastructural facilities in the State.
"Achieving an HIV free generation is a task that this administration is proud to pursue. Working together in solidarity, we are right on track to ending the HIV/ AIDS epidemic, and building a healthier, safer world for all of us", the Commissioner said.
He, therefore called on citizens of the State to "rally in confronting the inequalities that drive AIDS and to reach people who are currently not receiving essential HIV services"
Emphasizing on the importance of finance in the fight against the pandemic, and also noting that Mother-To-Child Transmission (MTCT) of HIV/AIDS constitutes a reasonable number of HIV infection, Dr. Abiola Davies, an expert in Prevention of Mother-To-Child Transmission (PMTCT) called on more financial commitment on the part of State Governments.
"One of the major challenges we've had since the commencement (of PMTCT) is that most of the programming in Nigeria, HIV programming, including PMTCT, it's mainly donor driven. That means we have a developing agents organisation that is putting funding towards programming.
"Definitely, Government provides healthcare workers to work in the facilities. But when you talk about test kits, drugs and the tests that need to be done, they are mainly done by development organisations.
"I will love to see that Government puts more money, that it's more driven by Government in funding to walk the talk", she stated, adding that "obviously, who pays the piper dictates the tune, and if development agency has its own agenda they pursue sometimes, it may not always align with the agenda of the Government".
Aligning with Dr Davies, the Director-General of the National Agency for the Control of AIDS (NACA), GamboAliyu, decried what he described as Nigeria's over-dependence on foreign funding for the campaign against HIV/AIDS.
He said; "Between 2005 and 2018, about $6.2 billion dollars was spent to identify close to one million people living with HIV in this country and place them on treatment.
"However 80 per cent of this money came from international donors and development partners. Only 18 per cent was contributed by the Federal and State Governments, and one per cent came from the private sector".
Mr Aliyu said it is essential for national and state stakeholders to assume greater ownership of the HIV response, including financing and strong accountability structures, adding that he was committed to mobilising local resources towards achieving the agency's objective.
By: Sogbeba Dokubo
Gender Violence Increases HIV/AIDS,RSG Warns
The Rivers State Government has warned that gender-based violence increases incidence of HIV/AIDs, unwanted pregnancies among other health ailments.
The state Commissioner for Health ,Dr. Adaeze Oreh made the disclosure during the kick-off of the 16-days statewide campaign against gender-based violence.
"She also listed other health problems associated with gender based-violence that include sexually transmitted diseases (STDS), rectal incontinence and addictive behaviours.
"The commissioner used the occasion to enlist the support of individuals, organisations, government around the world to eliminate gender -based violence."
"Dr. Oreh in a broadcast last weekend to commence the campaign against gender-based violence stressed the need to check the menace which she believed affects families and the society.
"According to her, all forms of anti-social behaviours like rape, sexual and child slavery, forced prostitution, forced abortion and pregnancy perpetrated against the girl child and women should be eliminated.
Said she, the concern of the Rivers State Government is the health implications of gender-based violence which includes increased HIV and sexually transmitted diseases.
She reiterated that the citizens have key role to play to prevent gender- based violence and its consequences by reporting cases promptly to health facilities in the state.
By: Kevin Nengia
Getting Trimmed Naturally
There are a lot of misconceptions about weight gain. The first is that weight gain comes from extra calories we do consume that we do not expend. Experts say we eat too much and exercise little. So if one gets fatter, then, surely he or she must be eating too much.
The other misconception is that once we cut our food, then, we will naturally become trimmed. All these are hinged on the diet theory, which only works for some time.
Over the past 40 years, studies have shown that you can not get clinically significant effect from cutting down on your calories. Even though experts are saying that sloth is responsible for weight gains- they overlook one basic truth that dieting only works for a short period.
The new study that seems to break those myths about body fat is now revealing some stunning facts. The kind of food we eat makes us fat. Two scientists at University of Pennsylvania, Mitchell Lazar and Cardiologist Allan Sniderman at McGill University, all in the United States have shown that food that we eat often makes us pack in flesh. These include bread, plain baked potatoes, and plain pasta, rice, sweet corn. They confirmed that fatty foods are not the enemy but easily digested carbohydrates, while steak, burgers, cheese or sour cream help us lose weight and keep our heart healthy.
This sounds ironical, but it has been discovered that those who do diet and avoid those foods end up getting hungry. What happens is that when you conserve energy or burn less energy, you are bound to add more flesh. Many public health authorities want us to practise energy balance, which is a new way to say that you should not take more calories than one expends.
No matter how one counts what he or she eats, it is impossible to determine calories and know when we are over board. No matter how good you are at counting calories, you can't do it. So its couple of sips of soft drinks and few bites of humburger that can make you add weight. That means it at the point when we eat extra than the body want that the body store excess as fat.
The myth of exercising to reduce weight is really making waves. Exercise is helpful but it is not the main ingredient for fat burning. The funny truth is that the two things we tell people to do in order to lose weight-eat less and exercise more- are the exact two things that make one more hungry. Thus, there is need for balance. If one must exercise, then it should be done moderately so as to allow the body to recover the strenght.
The reality is that insulin is the primary hormone that makes one to add weight, especially one eats food that spikes insulin like bread, biscuits, sweets, soft drinks. It is refined carbohydrates that raise insulin levels in the body. Explained in simple terms, your fat tissue is more like your wallet, and your meals are like going to the ATM. You know how you use the ATM: You put the cash in your wallet and gradually spend it, and when you get too low on cash, you go back to the ATM. It is the insulin that locks the money in your wallet, so you keep going to the ATM, and your fat cells are getting fatter and fatter. More often, you become hungry and you eat again because the insulin can not get at the fatty acids leading to weight gain.
Low carb diet is key if you are to get trimmed. In Africa where stables are more of carbohydrate it is best to choose those with fibre. It is difficult to follow the Atkins diet like eating skinless chicken and green salad, melted mozzarella cheese and all those western diet.
An example of a workable diet is to include eggs more often and cut down on processed foods, especially processed carbohydrate. Complex carbohydrate, and vegetables have more fibre and make you get filled quickly. Instead of Irish potato, go for sweet potatoes, oats that have more fibre. I advise people to eat garri than processed plantain and wheat meals. By the way, processed wheat can worsen the body ails.
By: Kelvin Nengia
Who Formulates New Drug Treatment For Children
The World Health Organisation(WHO) has disclosed plans for new child care  formulations.
The new programme if approved will drive innovations for better paediatric medicines.
The world health apex body since 2015 has reported decline in infant and child mortality but observed that there is a lack of research into new life-saving tools targeted at children.
This  it said is partly due to the complexity of conducting studies including the youngest age groups.
"Children cannot swallow tablets or capsules, often cannot bear the taste of liquid medicines and metabolise drugs differently as they develop and grow."
New drugs formulations is aimed at making  medicines palatable, scored, crushable, dispersible (i.e. disintegrates quickly in water), chewable, sprinkled on food orr mixed with breast milk.
Stressing the need to  improve the lives of infants and children , WHO stated that most drugs are not quality assured, especiallyin low income countries.
Once this is acheived it noted that it will help drive Sustainable Development Goals (SDG), particularly SDG 3, for good health and wellbeing, and the related target to achieve Universal Health Coverage (UHC) by 2030.
Already, GAP-f network partners are working together to remove barriers to developing and delivering appropriate, quality, affordable and accessible medicines for children.