Not to sound too Oprah-ish, but I was reflecting on the advice I would give my younger self, which is in harmony with the gifts I share with my own sons as well as the youth I am fortunate to mentor.
Although I fared well in an extremely volatile environment, these lessons would have saved me from some unnecessary mistakes and setbacks. We are currently in a very challenging and hostile environment. Unfortunately, today's youth cannot afford to make the same bad decisions we made a generation ago.
I have been given some valuable gifts in my lifetime, but none has been more valuable and fruitful than the gift of knowledge and wisdom. Divine wisdom says "there's more joy in giving than receiving," so I generously give these jewels quite often.
Jewel No. 1: Think before you act. The simple but effective process of thought will help you avoid making critical mistakes that could cost you your freedom, education or your life. ". . . Thinking ability will safeguard you." — Proverbs.
Jewel No. 2: Find an adult mentor. A responsible adult knows what is best for your well-being. Even if you have to sacrifice your reputation with your friends, draw close to an adult who you know has your best interest at heart. Ideally this should be your parent. Friends will come and go but your parents will be an unconditional and lifelong source of love and support. Don't get this confused!
Jewel No. 3: Do not be a follower. Avoid being part of the crowd. Without being a loner, you can separate yourself from the group of people who are not involved in positive things and still have a social life. Avoid following popular trends that could lead to a high-risk lifestyle, such as becoming so obsessed with materialism that you will do illegal activities to obtain certain things.
Jewel No. 4: Be humble. In the current environment, it is popular to be haughty or arrogant. Such attitudes tend to prevent an individual from developing healthy relationships. Being humble allows you to be open to learning from elders and making adjustment to become a better person.
Jewel No. 5: Establish a set of values. There are many deep cultural, social and spiritual values that will benefit all people. However, I recommend three simple and basic set of values for youth: life, education, freedom. If you place a high value on each of these and consider them in your decisions, it will affect the choices you make. Put simply, if you value your life you will think twice about drinking and driving. If you value your education you won't threaten a teacher, which will get you expelled. If you value your freedom, you will avoid criminal behavior the could lead to incarceration.
Jewel No. 6: Maintain emotion stability. Managing emotions is absolutely vital for navigating through these critical times that we are currently living in. Emotions run high in dealing with personal matters, family matters, work relationships, even in sporting events there has been incidents that go bad due to a loss of emotional control. If you are in control of your emotions most incident will not escalate.  Remember, "life is 10 percent what happens to us and 90 percent how we react to it" — Charles Schwindle
With an alarming increase in police violence against black youth in particular, there is a great need for special urban survival training. These lessons should be drilled and instilled in every youth these days.
By: Deon D. Price
Deon D. Price is an Author and youth life skills coach who lives in Fairfield, CA.
'Skills Acquisition, Key To Youth Empowerment' 
The problem of youth empowerment  and employment is a world wide phenomenon,although it is very topical amongst countries of the developing world. Confronted by the scourge,the United Nations recognised the need for a frontal tackling of the menace by drawing world attention to it.
The world, recently celebrated World Youth Skills Day. A day set aside to celebrate the strategic importance of equpping young people with skills for employment, decent work and entrepreneurship.
As the world undergoes rapid technological economic and societal transformations, young people will need the right skills to successfully navigate these challenges and achieve their full potentials.
Celebrations were held all over the world with special programmes and events organised by the United Nations.
On the occasion of the 2023 World Youth Skills Day, the Secretary-General of the United Nations, Antonio Guterres, emphasised the need for quality education and described the acquisition of skills as a neccessity for the next generation.
According to him, "Equipping young people with quality education, training and skills are essential. This World Youth Skills Day  reminds us all that teachers stand at the forefront of this global effort ".
With the 2023 theme: "Skilling teachers, trainers and youth for a transformative future" ,this highlights the essential role that teachers, trainers and other educators play in providing skills for youth to transit to the labour market and to actively engage in their communities and societies.
Here in Rivers State, youth unemployment remains a major issue.  Despite efforts by the Rivers State Government to address the problem through employment opportunities, a lot of youths remain unemployable  due to lack of skills.
To address the obvious lack of skills among young people, schools and institutions are now adopting strategies to ensure that even graduates are empowered with one skill or the other. It was for this reason that the Rivers State University, Nkpolu Oroworukwo, Port Harcourt introduced a new Faculty of Entrepreneurial Studies aimed at empowering students and graduands with skills.
Similarly, the Ignatius Ajuru University of Education  in Port Harcourt also set out to bolster entrepreneurship education to prepare students to launch themselves out on their own as industry – ready graduates.
Even at the post primary level of education, attempts are on to ensure that students are equipped with skills to enable them become independent.This is something that needs to be encouraged generally.
In an interview with The Tide ,Director of Carina International School, Port Harcourt, Pastor Jeff Anika, thanked the United Nations for highlighting a  day like this for youths on skills acquisition.
Anika stated that his school encourages and emphasises on skills training for students, especially in the secondary section.
According to him,"we are into skills training especially at the secondary section, we train the children in Computer skills, Sewing/Fashion Design, Cookery, Fine Arts,among others. The trainings are done in the school by invited resource persons or outside the school in collaboration with the trainers.
We are doing this to help our students gain training that will help them later in life.
You can see,the way the society is going, skill is vital for these young ones to survive. Looking for white collar job is tough. Getting a skill in addition to their degree certificate gives them an edge above others", he said.
In a seperate interview, a fourth year Marine Engineering student of Rivers State University (RSU) Miss Scotia Princewill,said skills training and acquisition is very important for young people in order to contribute their quota in society and empower themselves.
She explained that some parents before now encouraged their children to acquire skills during holidays but with the celebration of a skills day by the United Nationd there should be more enlightenment for parents,guardians, government and corporate bodies to help train the youth.
Miss Princewill also said that, she was in the process of acquiring a skills in computer programming to be precise, web development,adding that RSU now offers a compulsory 300 level entrepreneurship course for every student before graduation.
"This is a good thing happening in our University. We have a big centre for entrepreneurship for students to engage in a skill at 300 level before graduation. I opted for electrical fittings though we were taught the theoretical aspect",she said.
World Youth Skills Day celebrated every year on July 15 was established by the United Nations General Assembly (UNGA)in 2014 to acknowledge the crucial significance of equipping young individuals with necessary skill sets for employment, decent work and entrepreneurship.
Given the advancements in technology and ever –  evolving nature of the job market, it has become increasingly important to empower young people with adaptable and versatile skill sets. World Youth Skills Day 2023 is an opportunity to emphasise the role of skills development in enabling the youth to thrive in the economy.
Some of the programmes for this year's day by the UN include, Youth Lead Innovation Sportlight Virtual programme that convened a dialogue on the importance of multi shareholders collaboration to enable future- proof skills for youth through trainers' and teachers'  empowerment.
Empowering youth for a Sustainable Future in Bonn,Germany, hybrid event co – organised by UNESCO – UNEVOC and World Skills International which showcased the positive impact of youth skills development on societies and economies.
Also, a high level panel at New York, UN headquarters, ECOSOC Chamber which was organised by the Permanent Missions of Portugal and Sri Lanka to the United Nations in collaboration with UNESCO, ILO,and the office of the Secretary General's Envoy on Youth which brought together member States, young experts, social partners, teachers, educators and various stakeholders on the way forward for youths for a transformative future.
By: Ibinabo Ogolo
How Brain Inflammation May Aid Autism 
Autism, a disease of serious developmental disorder that impairs the ability of a person to communicate and interact, may be caused by inflammation of the brains of young people, according to research published in Science Translational Medicine recently.
Prior to the origins of many neurodevelopment disorders, which remain uncertain, the new study of post-modern brain tissue from children who died between the ages of one and five has shown how inflammation affects the brain.
For the first time, researchers from the University of Maryland School of Medicine (UMSOM)  discovered that inflammation alters the development of vulnerable brain cells and this could have mechanistic links to neurodevelopmental disorders and could lead to treatments for many different childhood  – on set neurodevelopmental disorders.
The UMSOM's Institute for Genome Sciences (IGS), Department of Pharmacology and the University of Maryland Medicine Institute of Neuroscience Discovery (UM – MIND) conducted the research. The study is part of a collection of nearly 30 papers describing the development and diversity of cell types in the human brain.
Though previous research had shown that babies born with abnormalities of the cerebellum frequently go on to experience neurodevelopmental disorders, the new study specifically looked at the cerebellum because it is one of the first brain regions to begin developing and one of the last to reach its maturity, but remained understudied.
The lead author of the research team, IGS Scientist and Associate Professor in the Department of Psychiatry at UMSOM, Seth Ament, Ph.D, stated that, "with the fairly new technology of single nucleus RNA sequencing, we could look at the cell level and see changes in the brain". Also, the Co – Leader of the research team, the James and Carolyn Frenkil Dean's Professor and Chair in Pharmacology and Director of UM – MIND, Margaret McCarthy, Ph.D,added, "This has never been done before in this age group and in the context of inflammation.  The gene expression in the cerebella of children and inflammation were remarkably consistent".
From the report,  the researchers examined donated post mortem brain tissues of 17 children who died when they were one to five years old, eight from conditions that involved inflammation and nine from accidents.
None of the donors had been diagnosed with a neurological disorder prior to death. The two groups were similar in age, gender, race/ethnicity and time since death.  These unique brain tissue specimens had been collected over many years by UMSOM researchers at the University of Maryland Brain and Tissue  Bank.
According to the study, two specific, yet rare types of cerebellar neurons were most vulnerable to brain inflammation  – the Golgi and  Purkinje neutrons. At the single cell level, these two types of neurons showed premature disruption of their maturation.
Dr Ament said, "although rare, Purkinje and Golgi neutrons have critical functions. During development, Purkinje neurons form synapses connecting the cerebellum to other brain regions involved in cognition or emotional control, while Golgi neurons  coordinate communication between cells within the cerebellum. Disruption of either of these developmental processes could explain how inflammation contributes to conditions like autism spectrum disorders and schizophrenia".
Also, the UMSOM Dean, who is also Executive Vice President for Medical Affairs, UM Baltimore, Dr. Mark Gladwin said, "this study is one of the first to show that gene expression challenges during inflammation which may set the stage for later cellular dysfunction,such as reducing synaptic connectivity or altering energy metalbolism.
"It is critical to understand these mechanisms and changes at the cellular level during brain development in the hope that someday we can develop treatments for neurodevelopmental disorders ", stated a distinguished professor at UMSOM, Akiko Bowers.
However, more studies indicate that the rate of autism is rising. A growing area of research focuses on interaction of genetic and environmental factors. It is likely that a woman's exposure to harmful contaminants during pregnancy may trigger a genetic mutation leading to autism in her child.  No link has been found between autism and vaccines, including those containing thimerosal, a mercury based compound.
Other environmental factors that may be associated with autism include advanced parental age as at time of conception, pre natal exposure to air pollution or certain pesticides, maternal obesity, diabetes or immune system disorders, extreme prematurity or very low birth weight and any birth difficulty leading to periods of oxygen deprivation to the baby's brain.
People with autism have trouble with communication . They have trouble understanding what other people think and feel.  This makes it hard for them to express things, either with words or through gestures, facial expressions and touch.
People with autism may have problems with learning.  Their skills might develop unevenly.  They could have trouble communicating but be unusually good at art, music, mathematics or things that involve memory. Because of this, they might do especially well on tests of analysis or problem solving.
More children are diagnosed with autism now than ever. But the latest numbers could be higher because of changes in how its diagnosed, not because more children have the disorder.
According to Key Autism Statistics, as of 2023, in the US, around 1 in 36 children has been diagnosed with autism.  Around 75 million people have autism spectrum disorder, that is 1 percent of the world's population. 1 in 100 children are diagnosed with autism as of 2021. Autism prevalence has increased 178 percent since 2020. The country with the highest rate of diagnosed autism in the world is Qatar and the country with the lowest rate is France . Also, around 4 times as many boys have autism as girls.
By: Ibinabo Ogolo
Adolescents' Health:Rivers Hosts National Campaign, Next Month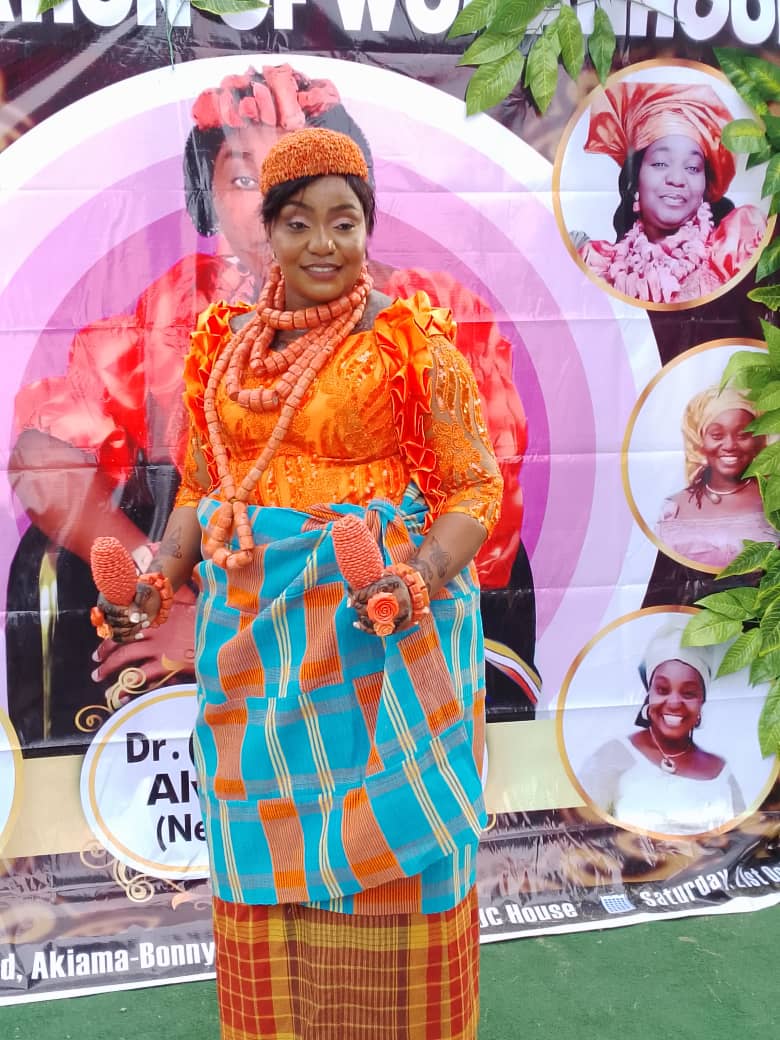 Over the years, Rivers State has been in the forefront among states in Nigeria, in promoting adolescent health. It is no wonder that the State has now been chosen by the Paediatric Association of Nigeria to host its first ever Adolescents and Young People's Health campaign in Nigeria.
The campaign which has been tentatively fixed for next month in Port Harcourt is expected to attract adolescents, young people and parents to chart a way forward for the young, vulnerable and impressive minds.
Disclosing this in an exclusive interview with The Tide on the sidelines of the Third Quarter meeting of the Adolescents and Young People Technical Working Group of Rivers State Ministryof Health, the Chairperson of the group, Professor Ndieuto Akani stated that the key role and emphasis which Rivers State has made over the years on adolescents and young people was key in selecting the venue.
Prof Akani who is also the Head, Adolescent Section of the Paediatric Association of Nigeria said, "Rivers State was chosen by the association because the state has been viewed as the point where adolescent health has been promoted for years in Nigeria.
She also stated that the adolescent campaign is an off-shoot of the 1.8 billion young people for change campaign which took place round the globe from October 11 — 12 , 2023, noting that adolescents from different countries had spoken out their minds on what they want concerning their health and well-being.
"Here, in Nigeria, the Paediatric Association of Nigeria will hold its adolescents and young people's campaign in Rivers State to help achieve policies, investments and actions on adolescents, health and well-being in Nigeria.
Prof. Akani however, called on government, partners and stakeholders to identify with the upcoming programme, upcoming adding that adolescents, paediatricians and health officers would attend the programme from other states in Nigeria.
She also urged the Rivers State Technical Working Group on Adolescents and Young People to collaborate with the Paediatric Association of Nigeria to flag off the 1.8 billion campaign on adolescents in the State.
Meanwhile, at the one-day third quarter and Young People Technical Working Group (AYPTWG) meeting held at Emerald Hotel in Port Harcourt, the Chairperson of the group, Professor Ndieuto Akani commended volunteers working in the three committees identified as priority areas as it concerns adolescent health in the State.
"Last year, we had a workshop with the Federal Ministry of Health in attendance. We identified three top problems confronting adolescents in Rivers State. These are drug abuse/ alcoholism, teenage pregnancy / unsafe abortion and violence and cultism. We went ahead to develop possible ways to solve these problems. Today, we now have volunteers to work in these three committees, to help achieve workable results.
Also, last year, we identified the need to involve parents and guardians in solving problems confronting adolescents. Parents have to know that they are part of these problems. They are the ones suffering it and we will achieve success faster if the parents are involved", Akani, noted."
According to her, "Since last year, the group has been soliciting for sponsorship for a parental conference in Rivers State. We had talked with the Ministry of Women Affairs, we also want to involve the Ministry of Youth Development and Ministry of Information and Communications. We are ready for the parental conference once we get sponsorship".
In her remarks at the meeting, the Desk Officer, Adolescents and Young People Technical Working Group, Rivers State Ministry of Health, Mrs Mbreba Wokoma expressed satisfaction with the inputs of professional members that have volunteered to help tackle the three thematic areas affecting adolescents in the State.
She called on stakeholders, Non-Govermental Organisations (NGOs) and partners especially working within the space to help see how these problems affecting adolescents in the State can be reduced to the barest minimum.
According to her, "we are advocating a parental conference as part of the avenues to best minimise issues faced by adolescents and young people in the State.
Also, we are ready to work with the Paediatric Association of Nigeria for the adolescents campaign next month".
A communique is expected to be released on the outcome of the one – day meeting.
Meanwhile, it is important to note that as of today, the world has more young people than at any time in history. Yet , most of today's 1.8 billion adolescents and youths (ages 10 – 24 ) fall short of potential current policy and investment approaches which fail to meet their needs.
At the first ever Global Forum for Adolescents ( the world's largest gathering for adolescent well-being) which took place on 11-12 October, 2023 online, is a bold global movement asking young people what they want for their health and wellbeing and building demand for decision makers to transform their answers into policies for world leaders to adopt and implement.
By: Ibinabo Ogolo