'Akwa Ibom, Five Other States Contribute 41% Of HIV/AIDS In Nigeria'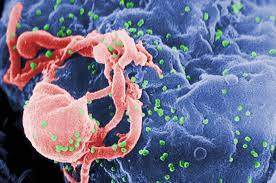 A report has revealed that about 41 percent of persons from  Akwa Ibom, Lagos, Kaduna, Benue, Oyo and Kano States in Nigeria are now living with the Human Immunodeficiency Virus (HIV).
This is even as Nigeria is reportedly the country with the second largest number of persons living with the infection totalling 1.9million, according to the National Agency for the Control of AIDS (NACA).
In a statement made available to newsmen by the Hacey Health Initiative, in collaboration with the United Nations Population Fund Youth Participatory Platform (UNFPA YPP), it was gathered that over 100,000 youths were empowered in four states in the South-West region through the "Beyond Treatment for Us" (BT4U) Project.
The BT4U project aims to raise awareness, train, and grant young people access to available sexual and reproductive health, HIV and AIDS services.
The statement further explained that globally, HIV/AIDS is a leading cause of mortality among young people, according to UNAIDS, adding that in 2020, 37.7million people were living with HIV, "and of these people, 36.0million are adults, while 1.7million were children between ages 0–14 years."
The Coordinator at UNFPA/YPP, George Adjete, said, "Apart from reaching over 100,000 people through social media, the project provided Sexual and Reproductive Health and Rights (SRHR) and HIV/AIDS counselling services to 100 young people. In addition, BT4U trained over 300 adolescents on menstrual hygiene.
"The project also provided 63 young people with free HIV testing services.
"Fifty young people trained on evidence-based SRH policy advocacy, 100,591 young people reached with information and support via social media platforms (Twitter, Instagram, Facebook)."
The project was initiated in July, 2021, in response to the new political declaration on AIDS 2021, and the emergence of the second wave of the Covid-19 pandemic.
By: Sogbeba Dokubo
WMHW: Foundation Urges Govt To Provide Pads To Schools
A Non Governmental Organisation, Victoria Oyiya Health Foundation (OYHF) has called on governments across the country to consider the provision of pads to schools in the country as a priority.
According to the foundation, this is necessary with the view to improving the health conditions of the girl child in schools.
Speaking to newsmen during a health awareness workshop at the Community Girls Secondary School Oromenike Port Harcourt as part of activities to mark  this year's world Menstrual Hygiene week, the African Coordinator of the foundation miss Joy Sunday said the situation has become necessary as it would help to reduce the burden on parents.
Sunday said experience has shown that most female students  clean their bodies with unforms, during menstrual period,a situation which she said is dangerous to their health.
According to her,pads should be distributed to schools the same way governments and other organizations are distributing condoms to schools.
She also stressed the need for regular health and sensitisation programms among female students on ways of maintaining high level personal hygiene during menstrual period.
Joy Sunday who is also the Rivers State coordinator of the group also called on parents to always open up to their children especially during their menstrual period.
"Parents should be open enough to allow their children discuss with them, allowing them to tell them what they are going through medically".
She also advised young female students to always save part of their pockets allowances for the purchase of pads for use during their menstrual cycle.
Sunday said the foundation which has been in existence since 2007 has done so much in the areas of health awareness across the country.
She also said States such as Imo and others have benefitted from the activities of the foundation.
According to her the activities of the foundation was fashioned along the line of activities  of the United Nations
Sunday said the group just ended it's anti malaria campaign, while efforts are on to join other groups across the world to mark the global hand washing day.
Also speaking a staff of the school who spoke anonymously commended the Victoria Oyiya Health Foundation for a job well done.
She said because  the importance of programm the school had to suspend some classes to enable the students participate in the programm.
"We commend them because this talk is touching directly on their health."
Across section of students who spoke to newsmen said they have learned so much about keeping their bodies clean during menstrual period.
They also commended the foundation for distributing pads to them, adding that it was the first time such activity is taking place in their
By: John Bibor
Who Launches Digital Health Scheme
The  World Health Organisation (WHO) and the European Commission have  launched a landmark digital health partnership that would promote health provision across the globe.
The scheme is billed to kickstart this June WHO and  will copy the European Union (EU) system of digital  system of addressing pandemic as witnessed during the COVID-19 period.
The new system will involve certification to establish a global system that will help facilitate global mobility and protect citizens across the world from on-going and future health threats, including pandemics.
This is the first building block of the WHO Global Digital Health Certification Network (GDHCN) that will develop a wide range of digital products to deliver better health for all.
"Building on the EU's highly successful digital certification network, WHO aims to offer all WHO Member States access to an open-source digital health tool, which is based on the principles of equity, innovation, transparency and data protection and privacy," said Dr Tedros Adhanom Ghebreyesus, WHO Director-General.
"New digital health products in development aim to help people everywhere receive quality health services quickly and more effectively".
Based on the EU Global Health Strategy and WHO Global strategy on digital health, the initiative follows the 30 November 2022 agreement between Commissioner Kyriakides and Dr Tedros to enhance strategic cooperation on global health issues. This further bolsters a robust multilateral system with WHO at its core, powered by a strong EU.
"This partnership is an important step for the digital action plan of the EU Global Health Strategy. By using European best practices we contribute to digital health standards and interoperability globally—to the benefit of those most in need. It is also a powerful example of how alignment between the EU and the WHO can deliver better health for all, in the EU and across the world. As the directing and coordinating authority on international health work, there is no better partner than the WHO to advance the work we started at the EU and further develop global digital health solutions," said Stella Kyriakides, Commissioner for Health and Food Safety.
By: Kevin Nengia
Mistakes To Avoid When Practising Fitness For Heart Health
Most people start too heavy and hard, but it is better to start slowly and work your way up, says Dr. Fernaine. His recommendation is to begin with just 10 minutes a day, working your way up to 150 minutes per week. (But be sure to get your physician's okay first if you have any health concerns.
"When you try to make a big change all of a sudden, it tends to not be sustainable. Gradual implementation of any changes in lifestyle tends to work best," says Dr. Heffron. He points out that adding even 10 minutes of exercise a day can be hard, intimidating, and difficult to stick to.
Listen to your body (and mind), and start with small, manageable bites. "The older we are, the more likely we are to potentially have negative side effects from exercise," says Dr. Heffron. Those can be anything from minor aches and pains to injuries like sprains—and injuries are more likely when you overuse something or try to rapidly ramp up, he adds.
Most of all, don't try to push through any adverse symptoms, particularly any pain in your chest, dizziness, or difficulty breathing during exercise. "Those are all things to suggest there might be something going on in your cardiovascular system that you should talk to your doctor [about]," says Dr. Heffron.
Mistake 2: Not stretching or warming up
Dr. Fernaine stresses the importance of stretching both before and after exercising in order to avoid injuries. Although it might seem like a waste of time, those few minutes that you take to warm up and stretch for a workout can help to protect your body.
"Stretching can be used in so many ways and can even help reduce the risk of injury from pattern overuse, help correct muscular imbalance, and even help repair joint dysfunction,"  lululemon Studio trainer Xtina Jensen previously told Well+Good.
Mistake 3: Making exercise a chore
"People often choose exercises they don't particularly enjoy," says Dr. Fernaine. "If you were never a runner, don't start with that."
You don't need to sign up for the next half marathon just because you think it will be good for your heart. Instead, take stock of what you actually like to do. Maybe you want to join a local co-ed soccer team, or start a weekly hiking habit. Or maybe you need some external motivation to make the task more enjoyable: "Distractions like listening to music as you exercise can help pass the time," says Dr. Fernaine.
Mistake 4: Seeing fitness as a separate section of your life
It's cliché, but taking the stairs rather than the elevator is a way to work some more exercise into your day. Implementing small bits of movement here and there can help you reach your fitness goals.
"The best thing to do daily is to be as active as you can, whenever you can. I encourage people to walk whenever they can, stand whenever they can, take the stairs whenever they can because you don't need to be exercising or active 45 minutes to an hour at a time at the gym to derive benefit," says Dr. Heffron.
Seeing fitness for heart health as a separate entity from your regular life keeps you from noticing those small windows that would allow you to get a little bit more movement in, whether that's walking the dog or having a dance party in your kitchen. "Going from [nothing] to anything is very beneficial to your heart health," says Dr. Heffron, "and that should hopefully be something that you find really enjoyable.
Culled from online