What It Means To Be A Woman
While the visible features of the woman such as large, or small breasts, heavy or flat backsides, in short, curvy feminine physique could be used to identify her, Dr Emily Oghale God's presence, a facilitator of children's theatre programmes and an academic staff of the Department of Theatre Arts, University of Port Harcourt, has said that being a woman is much more than that. Beyond those physical attributes, the university teacher, through her pet project "Being A Woman Workshop", believes that the real woman is known by being powerful and assertive, yet kind at the same time. She is compassionate and vulnerable towards loved ones without feeling weak for doing so. To her, being a woman means striving for goals even in the face of obvious adversity along the way.
Six years ago, "Being A Woman Workshop", one of the programmes under the Emily God'spresence's Project, was birthed. Designed to be featured annually, its maiden edition/inauguration, harped so much on some obvious complexities of womanhood which she tagged 'boundaries' women must determine within themselves to go over and beyond them to become who they want to be.
The call to go beyond the boundaries, formed the theme of the workshop that year. "Beyond the Boundaries" was borne out of the understanding that the plight of the African women in general and the Nigerian women in particular is shrewed in several limitations, hence the need to have the understanding that limitations, herein after referred to as boundaries, however lofty or cumbersome as they may seem, whether cultural, social, political, religious, psychological or marital, are merely man-made and thus not insurmountable.
The convener of the workshop, Dr Emily Oghale God's presence, used the platform to crave the indulgence of all women to determinedly and courageously go above and beyond the perceived boundaries to attain their goals and stand tall within and outside their domestic confined spaces, showcasing not only their outward beauty, but the beauty of their brains, wits and talents.
Indeed, in a world where women are held bound by so many restrictions, where married women find it difficult to advance educationally, where the life of the girl-child is in danger simply because she desires to acquire education in order to better her lot so as to be able to measure up with her male counterparts in politics, leadership, business and in improving her domestic status as well as contribute to national development and proffer solution to global crises, Dr Emily upholds that women must be determined to help other women succeed, give warm embrace to the hurting and build confidence in younger ones as well as be mentors to our tomorrow's leaders.
The second and third editions of the "Being A Woman Workshop featured "Women On the Edge: who is at risk? and the spear and spindle: should women fight? as themes repectively.
This year, owing to the numerous challenges our nation is facing, in recent time, especially from all the covid-19 related crisis: the lock downs, the economic down turn, looting of palliatives rising cases of human trafficking sales of babies, rape and gender based violence abductions/kidnaps etc, the convener of the workshop. Dr Emily Oghale God's presence, thought it wise to re-examine the place of gender in the family, and how it impacts on us as individual male and female in our day to day affairs.
With the theme for this year's workshop tagged:"Gender, Family and A Responsible Society", Dr Emily God's presence seeks ways to achieve gender equilibrium in society so as to reduce the rate of gender – based violence and many other unsavoury situations that upset the peaceful cohesion of both male and female persons in our society today.
Trying to draw a relationship between gender, family and responsible society, a resource person, the President of Uniport Women Association (UPWA) and wife of the Vice Chancellor, University of Port Harcourt, Dr Udeme Georgewill, said if the concept of gender is gotten right at the family level, the society will be better for it. For Rev Samson Nitonye, everyone in the family has an assigned role from creation and must live up to their responsibilities if the society must be well.
It must be noted that the yearly observation of this workshop is in no mean measure serving to impact on our women in the spirit of resilience and determination for global competitiveness as it will also help women resist all forms of boundaries militating against their goals as well as living up to their responsibility in life.
Early Marriage And Girl-Child Dev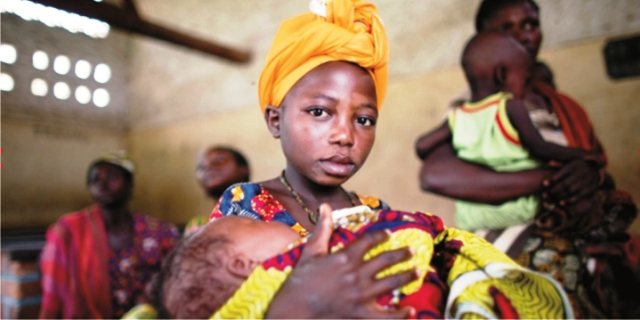 Early marriage occurs when the persons involved are in the ages of 13 and 15 years. In fact any marriage contracted before the age of 18 is termed early marriage.
Early marriage has become a problem affecting many nations, cultures, religion and ethnic groups.
In early marriage, the girl-child is always the one to suffer the consequences because it is associated with many problems.  In most cases the partner, that is the man, is usually older and more experienced. In the first place, she may not have completed her secondary education to be more knowledgeable in making the right choice in terms of marriage.
A situation where a 13-year-old girl will be forced and given to a 50-year-old man in marriage should be condemned. This may happen due to certain reasons. The truth is that some of the marriages involving minors as we have seen do not last. The cause of some divorce cases in recent times are as a result of early marriages. After marrying in ignorance, as the girl becomes aware of things she never knew before the marriage will begin to make moves to quit. I have seen a girl whose parents forced into marriage with an old man. When she later saw that her mates were getting married to younger men she simply withdrew.  Others may demand to complete their secondary education or to further into tertiary institutions.
Parents will sometimes push their girl-child into marriage feeling that she is a burden to them, so giving her out in marriage will reduce the liability on them. Some parents are of the opinion that girls who go into marriage on time, will have more chances of pregnancy and children than graduates. Anybody can still have children after school, it just depends on planning.
I want to say that the problems associated with early marriage outweigh the gains. There is also this inequality between boys and girls which emanates from harmful social and gender norms, they will say the incomes they have should be used to train their male children since the girl will leave the parents' family one day while the male child will remain.
Parents, think that when girls get married on time, it will protect them from violence and insecurity, but in our society today, mature married women are also kidnapped and raped.
Others feel that younger wives are more submissive than the older ones as well as dowries paid on younger ones are less than when the woman becomes a graduate and gets more mature.
Many early marriages had caused our girls to drop out of school. In these days of civilisation, socialisation and computer age, even if a girl completes her secondary education at 18, it is still early.  An 18-year-old girl needs more awareness on marriage. Marriage is not something you jump in and out, it has to do with maturity in mind, soul and education.
Education acquired in character and in learning will guide her in managing herself when she finally settles down. With this level of education and empowerment, she can cope when the spouse is not doing enough.
I have seen a situation where a girl who got married with a school certificate requested to further her education and the husband refused and said she must give birth to children as much as he wants first. If the man  is not a graduate may be apprehensive that the woman will become his rival one day.
Most underage in marriage usually end up as full-time housewives. Being a  full-time housewife has its own implications.  A wife without empowerment that will depend on her husband for everything. When her demands are not met troubles may occur.
When a girl gets married at a tender age, the right choice may not be there. Recommendation comes through friends, relatives and well-wishers. This kind of marriage comes with persuasion and at the end of the day problems occur because she never made the choice herself. When a lady gets mature before marriage, she can handle issues that may arise. She chooses her spouse herself perhaps after courtship, in this case, will not blame anyone if problems arise.
Pregnancy and childbearing have to do with maturity. A minor or an adolescent who is unable to manage herself going into marriage will definitely end up frustrated. One who behaves like a baby cannot take care of another baby. At night she may fall asleep and abandon the baby while he or she is crying.
In girl-child pregnancy, the danger of being infected with one form of disease or the other is there. Underage mothers have difficulty in labour because according to medical experts the muscles in the hip and all the mechanism that facilitate delivery may not have developed. The cervix and the uterus which connect the womb may be affected which can lead to cervical cancer. The complication could lead to the death of both mother and child.
Furthermore, early marriage can occur when a man forcefully impregnates a girl and the parents ask the man to take her for a wife, the man could decide to drop her later. When that happens the girl becomes a single parent. This is a situation parents should guide against.
To put a stop to this in our society, government should enforce laws that will protect girls from forceful marriages and rape cases. Any rape case concerning our girls should be taken seriously and the perpetrator be brought to book.
I call on the Ministry of Social Welfare and other relevant agencies saddled with the responsibility of protecting the girl-child and women to review policies and programmes that will educate communities and our schools at secondary and tertiary levels on the dangers associated with girls and early marriages.
More awareness should be raised and in fact, we engage local and religious leaders, parents, informing them that empowerment of girls through education and employment is necessary.
When girls go to school, the knowledge they gain help protect them from illnesses, unwanted pregnancies and social vices.
Educated girls gain certain potentials, social and economic status in the society. They contribute to the health care and welfare of their immediate and extended families as well as where they from with the income got from jobs after graduation.
An empowered girl-child can cater for her family in the absence of her husband.
Remember, train a woman and you train a nation.
By: Eunice Choko-Kayode
Why Women Still Shun Exclusive Breastfeeding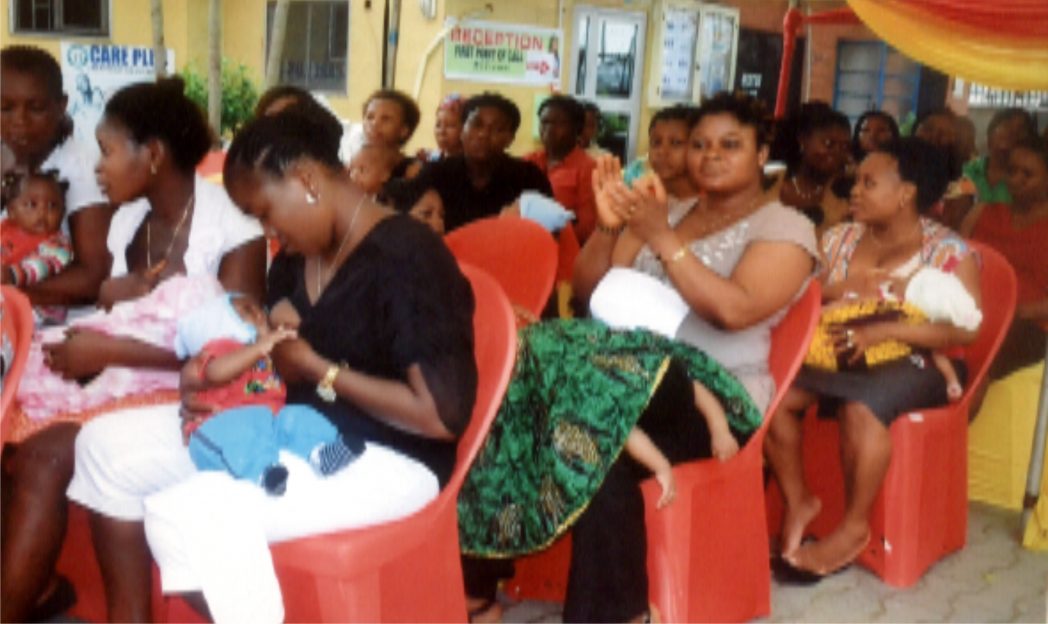 The importance of breastfeeding can never be over-emphasised to babies, mothers, family and the society at large.
Breastfeeding protects infants against infections and reduces the risk of contracting diseases.  It also reduces the cost of healthcare expenses because the baby does not fall sick easily due to high immunity.
One of the benefits of exclusive breastfeeding if practised by nursing mothers is that it protects women from ovarian cancer. The benefits are so numerous that one cannot ignore.
Despite these benefits and more, some nursing mothers do not have the wherewithal to practise that perfectly.
The truth is that nursing mothers must feed well to be able to breastfeed a sucking infant.  Balance diet is involved while three-square meal must be available. But poverty and high cost of living are impediments.
Government at all levels and stakeholders in the health sector have developed a lot of policies that will assist women in that respect considering the enormous benefits but much has not been achieved.
Nursing mothers were allowed three-month maternity leave. But they are supposed to breastfeed exclusively for six months.
Not to long, the period was extended to six months.  Such policy that supports exclusive breastfeeding should be encouraged and implemented to the fullest.
There should be enough parental leave for fathers and mothesr to ensure that the child is well nurtured.   Government should ensure that there are breastfeeding breaks for working mothers and their husbands.
At the level of development we find ourselves, some organisations do not allow nursing mothers to take their babies to their offices.
Allowing them a time to go and breastfeed their babies is a problem.  As soon as some female employees have new born babiesand proceed on maternity leave, that is the end of that job.
Nursing mothers cannot be denied paid-employed Jobs that will enable them earn a living because they are making babies.
According to the United Nations Children'sFund (UNICEF), the health, social and economic benefits of breastfeeding for mother and child are well-established and are acceptable the world over.
The report said that about 60 per cent of the world's infants are denied the recommended six months of exclusive breastfeeding.
The report has it that, 4 out of 10 babies are breastfed exclusively, showing 40 per cent representation globally.
It is disheartening to hear some reports in the local communities, where some mothers give flimsy excuses.
It is difficult to see mothers who breastfeed babies up to four months.  Reports have it that 80 per cent breastfeed exclusively for up to two months.
Some of the mothers interviewed said they cannot practise exclusive breastfeeding since they do not feed adequately.
Mrs Ruth Akoye, who works in private business organisation complained that she stopped exclusive breastfeeding after two months to enable her resume work, otherwise, she would be sacked
She said there was no other option rather than introducing  artificial milk.
Mrs Anita Umeh, who prepares roasted bole and yam,  said, "Is it not when you feed very well that you can breastfeed exclusively?"
According to her, "they teach us in the anti-natal clinic, but I cannot practise it because I cannot sit at home for money to come.  Since I don't have enough money to eat well, I bought baby-milk for my child to enable me gain some strength to do my business"
A hair dresser, Mrs Uche Amos said only her first child, out of three enjoyed exclusive breastfeeding.
She said while nursing her second child, she became less interested about the policy and complained that her baby was always crying.
Mrs Amos emphasised that neighbours were accusing her of starving the baby.
This infact, is one of the major problems in the society, some person, are of the opinion that the baby, who is exclusively breastfed does not get enough and should be introduced to baby formula and water to support the mother.
When some persons come across infants that are exclusively breastfed and they cry, it will be attributed to hunger.
It is important to note that a child who is exclusively breastfed is healthier than the one that takes man-made milk.  The condition can never be the same.  When it comes to high intelligence, the difference is clear.
A private school teacher, Mrs Amanda, said she could not continue exclusive breastfeeding for her baby due to the fact that she had to resume her teaching job before six months.
She lamented that it limited her time with the baby and the natural milk the baby would have enjoyed.
A trader, Mrs Ijeoma Akpan, said her baby' s joy to breast milk which she would have enjoyed was cut short because her breast milk refused to flow.
The truth is that nursing mothers need support and should be granted such requests.
Organisations, both public and private should create and establish creches in their offices where nursing mothers can keep their babies in the custody of caregivers while they breastfeed as the job is being done.
By: Eunice Choko-Kayode
Women Can Overcome Obnoxious Practices
It is worrisome to hear that a woman or girl is bathed with acidic contents just because she refuses to adhere to one instruction or the other from an opposite sex.
Sometimes, you see a woman with bruises on the face, with one eye swollen as if she is an animal, because perhaps she demanded one or two things from her spouse.
A situation where a widow will be mandated to marry a brother-in-law for her to still belong to the family where she is married and to partake in inheritance should be looked into.
Severally, there have been talks, seminars, workshops, fora, arguments, bills and laws abolishing negative issues that concern women, especially violence.  But a lot has not been achieved to curtail the menace.
Violence against girls and women has been on the increase.  From time to time, it is either girls are denied access to father's property or a widow is denied inheritance to husband's property.  Even when laws are put in place about things that will help women have their rights, some persons feel that culture and tradition do not permit.
We are aware that some women are rich and may not want to partake in the share of their late parents' property, but there are vulnerable ones who need to be empowered, through perhaps, late parents' property inheritance.
Some of the obnoxious laws were made before now without the consent of women. There was no representative to either argue for or against, so as to be beneficial to women generally.  Some of the laws were so primitive that even when civilisation came, they became difficult to change. Very unfortunately, it is the women that execute the laws made by men in their absence. Women are suffering it.
If government can establish laws abolishing certain practices against women and girls, it would be better for them.  For long, laws against female genital mutilation and circumcision have existed but some communities with their culture and tradition have refused to put a stop to it with reasons best known to them.
Circumcision of a full-grown girl or lady may not be the only way of attaining maturity. It is a harmful practice and the pain associated with it cannot be imagined.  The illegal operation is not performed in the hospital so the dangers inherent could be much.
For those who still practise it, the menace should be discouraged as that is not a proper way of ushering a girl into womanhood. A lot of women lose their lives due to pains experienced during the process. If it was practised in the past when civilisation was not there, it is a different case, nowadays with science and technology proving it wrong, those who still practise it should desist.
We know that government is doing a lot to save women and girls from some of the pains they go through, but right steps should be taken in the right direction  and all stakeholders intensify efforts in dealing with persons who perpetuate evil against their fellow women.
One issue that comes to mind is implementation, even if policies and laws are out in place, by relevant agencies.  The issues have been dwelt on for decades, but it is still practised as big ceremonies in some communities.
When it comes to inheritance, a girl born into a family, married or unmarried will be denied access to father's property.
If a parent is sick, the female child will pick him or her for care and offset medical bills.  If it has to do with the demise of parents, the woman and the husband will be mandated to provide a cow and perform other burial rites.
If the National Assembly makes laws concerning the well-being of women, community heads, molecular leaders, women groups and associations, religious organisations, NGOs and Civil Society Organisations (CSOs) should create more awareness through the media to sensitise rural dwellers.
In this digital era, it should be forbidden that a woman loses her spouse and she is mandated to drink water used in washing the body of the late husband.
A legal practitioner,  Tam Jacobs, said, if one forcefully shaves a woman's hair with the intention that she is mourning her late spouse, she can sue that person for assault.
He said if the woman is forced to drink water used on her late husband's body, she can also sue for attempted murder.
According to him, several cases of girl-child inheritance have been won and documented in the law court but some cannot claim it.
"Even a widow who is handicapped may not be able to make attempts, so NGOs, CSOs should be in the forefront to support them and ensure that the laws are implemented at the grassroots level where they are practised", he said.
A pharmacist, Eno Amos, said any culture that does not add colour and value to life, especially as it concerns women should be abolished.
She added that implementation can be easy in the cities where awareness has been created but expressed fear that it may not be easy in the rural areas where culture is really practised.
A business woman, Agnes Ugwu, said tradition and culture were made by man and not God and wondered why people who claim to be educated still follow the tradition of ancestors who never went to school.
Ignorance also comes to play here.  If you have watched a documentary showing female genital mutilation and the gory experience the young women go through it is something else.  Some of the perpetrators claim that the practice has existed for ages. Women have to learn more about issues that concern them.
A nurse, Rosy Ekeocha, said it is not about culture but about the behaviour of a group of people in the community who force it on others.
According to her, let people change their behaviour and leave culture alone.  It does not happen in every family and if any family allows it that is their business.
She said, we are in the 21st century, certain cultures and tradition need to be reviewed to ensure that they align with today's reality.
Culture is dynamic she said, but that implementation of laws relating to the vulnerable in the society calls for concern.
We should not behave the way people behaved twenty dacades ago, after all, we do not dress the way our forefathers dressed.  Time has evolved and things are getting better as it concerns women. We are getting more exposed and more enlightened about issues that concern us.  Information is moving round as the world is a global village.
Talking about culture nowadays, we wear shoes whereas our forefathers never had any.  They walked far distances barefooted to get family necessities but things are better now as we are mobile.
That should also happen to culture and tradition.  There are certain aspects of our culture and tradition which are practised today that have expired long ago. We should get rid of them.
Sometime ago the bill for prohibition of obnoxious practices against women at the National Assembly was a welcome development, how far have the powers that be gone to ensure that it favours women?
It is expected that the bills abolishing obnoxious practices against women and girls in the society should have started yielding results as they concern their wellbeing.
By: Eunice Choko-Kayode