Smugglers Responsible For High Price Of Rice  – Minister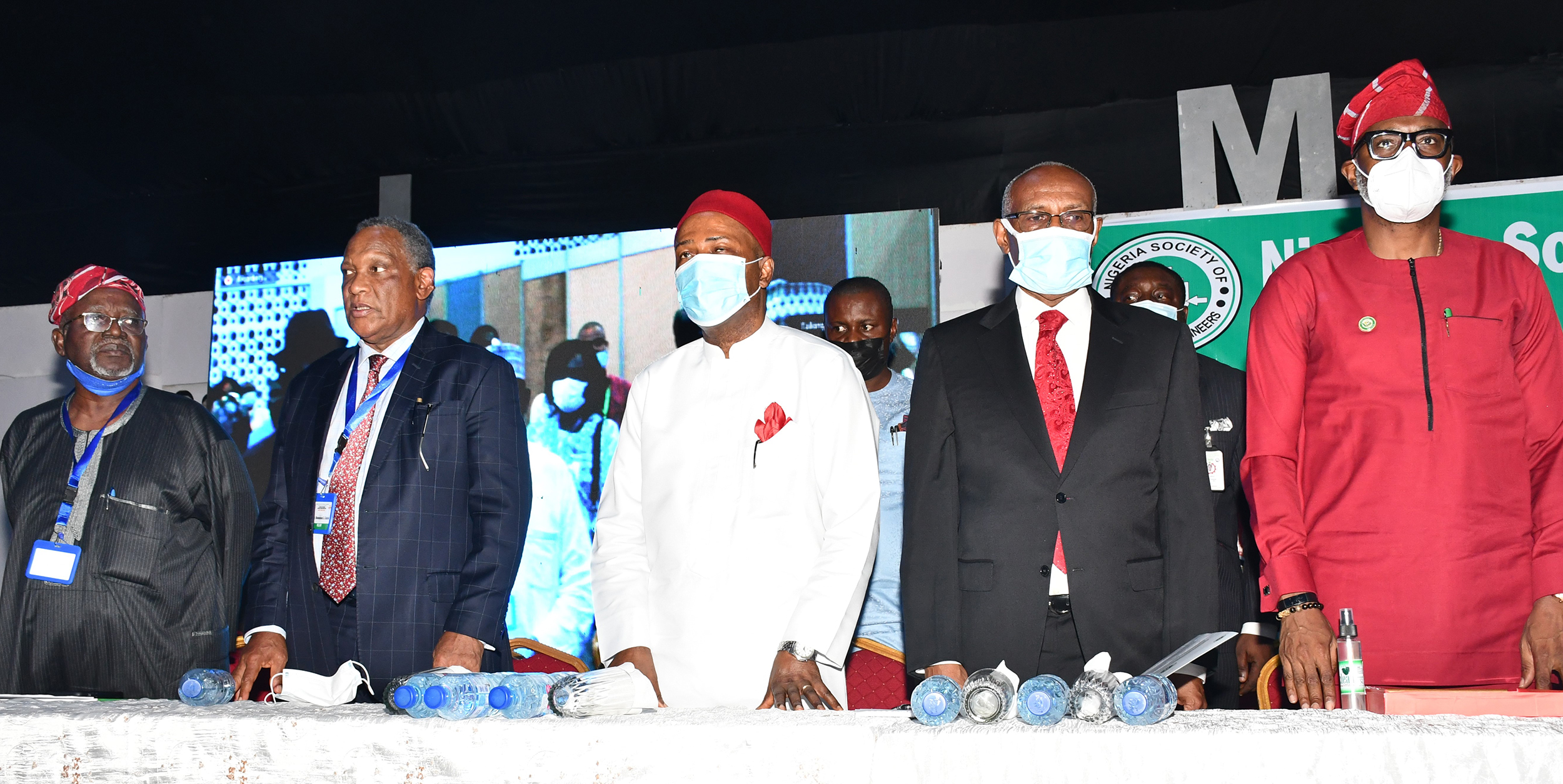 The Minister of Finance, Zainab Ahmed, has blamed the soaring price of rice in the country on the activities of smugglers  in the country.
The minister explained in an interview that smuggling activities adversely affect the economy and well being of Nigerians a situation she described as unfortunate particularly when  some bad Nigerians have continued to smuggle in goods and products which the government has  banned the importation.
According to the minister, there are some unpatriotic Nigerians who import substandard rice into the country, some of which were not edible.
She explained that it was in the course of getting more profit that such Nigerians smuggled such kind of rice and spread it in the markets.
Hajiya Zainab reiterated government's efforts towards curbing the activities of smugglers, pointing out that the Nigerian Customs Service, the Police, the DSS and others, are  collaborating to stop the illegal activities of those sabotaging the economy.
On the request for fresh loan which the National Assembly has given the Federal Government a go ahead, Zainab said government has created a system of monitoring loans for short term periods, adding that it was not through the court, that is fiat, through which the government receives loans.
She, however, explained that the loan request was not new as government had put forward request for the loan since the beginning of 2021, which was accepted.
Digitisation Policy, Impactful On Nigeria – NITDA 
Director General of the National Information Technology Development Agency (NITDA), Kashifu Inuwa, has said the digitisation policy drive of the Federal Government as contained in the National Digital Economy Policy and Strategy (NDEPS) is impacting positively in corporate governance, Business-to-Business (B2B), Business-to-Customer (B2C), and Business-to-Government (B2G) relationships.
A statement issued yesterday by the Head of Corporate Affairs and External Relations of NITDA, Hajia Hadiza Umar, said Inuwa stated this while delivering a good will message at the Validation Workshop for the National e-Commerce Policy and Strategy by the National Advisory Committee, on Electronic Commerce and Digital Economy (NACEDE), which took place in Abuja.
He said the Digital Economic sector, which is a super-set of e-commerce, remains key to Nigeria's economic recovery in the post-COVID-19 era, deploying new technological innovations, such as e-commerce platforms, including social media-enabled trading handles, and ensuring rapid uptake of e-commerce for economic growth and competitiveness.
"Nigeria is experiencing the positive impact of e-commerce activities due to the growing increase in access to the Internet and related IT tools and services.
"The contribution of the telecommunications sector to the National Gross Domestic Product (GDP) was an average15 per cent in July 2022 and experienced 44.5 per cent broadband penetration with active internet subscriptions that peaked at 151 million," Inuwa said.
The DG, who was represented by Engineer Salisu Kaka, Acting Director, Digital Economy and Development Department, further said, "We have approximately 2000 digital innovation companies with 384 products in Nigeria.
"These Startups have raised over $2 billion in venture capital funding in 2021 alone. With an estimated 89,000 developers representing 12% of the African developers' population, Nigeria's e-commerce market size is about $17 billion. There is annual spending of about $12 billion in 2022, and this is projected to reach $75 billion by 2025.
"Micro, Small and Medium Enterprises (MSMEs) appear to be the major beneficiaries of the concept of e-commerce as it enables MSMEs to operate in the global marketplace.
"MSMEs can now participate in regional businesses and enjoy social, economic, and cultural networks seamlessly across international boundaries.
"Global corporations now operate with much consistency while MSMEs experience enhanced participation in international value chains, increased market access and reach, improved internal and external market efficiency, and lower transaction costs," he noted.
He also said there is a need to maintain the tide and optimize the benefit of technology and e-commerce, which have necessitated Nigeria to have a robust national e-commerce policy and strategy.
"Additionally, Nigeria is a signatory to bilateral, regional, continental, and global treaties on trade and trade-related activities. Having a national policy that recognized these treaties is necessary for the mutual benefit of member nations.
Kaspersky Identifies New Malware Campaign Targeting iOS Devices
Kaspersky, a global cybersecurity company, says it has uncovered an ongoing mobile Advanced Persistent Threat (APT) campaign targeting iOS devices with an unknown malware.
The cyber security firm made this known in its latest report on Friday.
It said that the APT which was tagged as 'Operation Triangulation', distributes zero-click exploits via iMessage to run malware gaining complete control over the device and user data, with the final goal to spy on users.
It said that Kaspersky experts uncovered the new mobile APT campaign while monitoring the network traffic of its corporate Wi-Fi network using the Kaspersky Unified Monitoring and Analysis Platform (KUMA).
It noted that upon further analysis, company researchers discovered that the threat actor had been targeting iOS devices of dozens of company employees.
According to the company, the investigation of the attack technique is still ongoing, but so far Kaspersky researchers were able to identify the general infection sequence.
"The victim receives message via iMessage with an attachment containing a zero-click exploit.
"Without any further interaction, the message triggers a vulnerability that leads to code execution for privilege escalation and provides full control over the infected device.
"Once the attacker successfully establishes its presence in the device, the message automatically deletes itself," it said.
According to the report, the spyware quietly transmits private information to remote servers.
"This includes microphone recordings, photos from instant messengers, geolocation and data about a number of other activities of the owner of the infected device," it said.
The report stated that during the analysis, it was confirmed that there was no impact on the company's products, technologies and services, and no Kaspersky customer user data or critical company processes were affected.
It noted that the attackers could only access data stored on the infected devices.
Igor Kuznetsov, Head of Eastern Europe, Middle East and Africa Unit at Kaspersky Global Research and Analysis Team, said: "When it comes to cyber security, even the most secure operating systems can be compromised.
"As APT actors are constantly evolving their tactics and searching for new weaknesses to exploit, businesses must prioritise security of their systems," he said.
Kuznetsov said this involved prioritising employee education, awareness and providing them with the latest threat intelligence and tools to effectively recognise and defend against potential threats.
He said the company's investigation of the triangulation operation continues, adding that further details on it would be shared as there could be other targets of this spy operation.
Immigration Seeks Hitch-Free  E-Passport  System  In PH
The Nigerian Immigration Service (NIS), Rivers State Command, has  re-emphasised its earlier stand on the provision of seamless e-passort for applicants.
A top official in  the NIS, who pleaded anonymity, disclosed this in an exclusive  chat with The Tide  in  Port Harcourt  during the week.
Warning against  any attempt to put  the agency in  bad light, saying such will be resisted by the  system, the source said there was no need for panic, especially at this festive season,  adding that it has a sound digital system to address their needs.
He called on both officers and men of the command to up their game to enable them meet up with the endless demands of their teeming clients
According to him, the Passport personnel have all it takes to deliver tasks on schedule  with  zero complain.
"Passport  system is digitalized. We can meet up with the demands of the people. Our challenge is that people are always in a hurry to collect or do thier new passports", he said.
He further called on members of the public to learn how to make do with the direct information obtained from the command on passport issues instead of feeding themselves with rumors.
By: King Onunwor