Be Professional, Wike Urges Police Officers …Tasks Christians On Prayers For State, Govt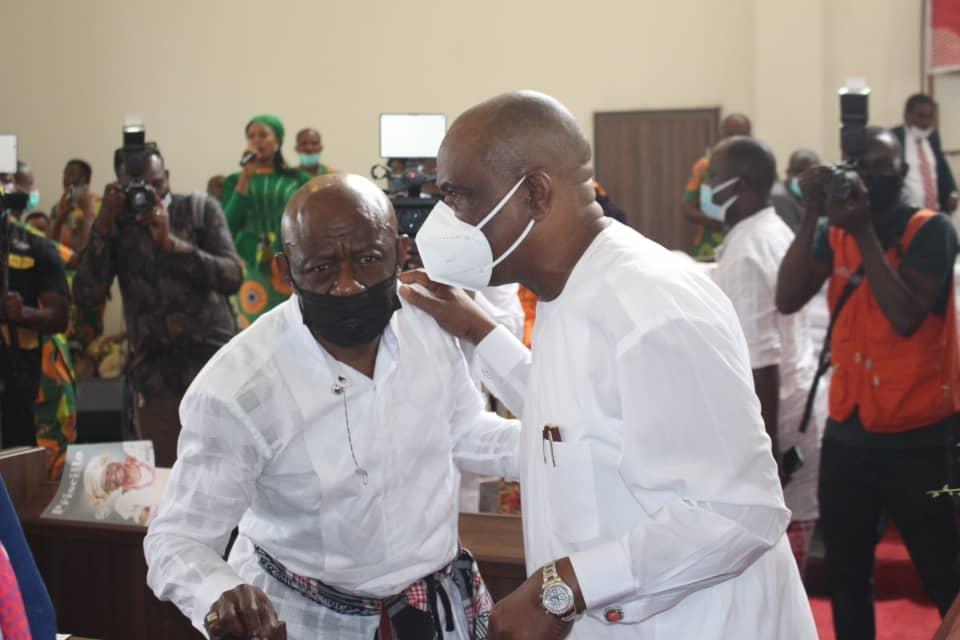 Rivers State Governor, Chief Nyesom Wike has charged officers and men of the Nigerian Police Force to be professional in the discharge of their duties to ensure a safe and secured nation.
Wike stated this at the Groundbreaking/Foundation Laying Ceremony of Skills Acquisition Centre by the President of the Police Officers' Wives Association (POWA), Hajia Hajara Usman Baba at the Igwuruta Divisional Police Headquarters in Ikwerre Local Government Area of the state, last Friday.
This is as the Rivers State governor, has called on Christians and church leaders to continue in their prayers for the peace, development, and growth of the state.
The governor, who was represented by the Secretary to the State Government, Dr. Tammy Danagogo, observed that, Nigeria needs men and women of the police and military to display professionalism in the discharge of their duties without regard to politics, ethnicity or creed.
Speaking to the President of POWA, who is also wife of the Inspector General of Police, the governor said, "We thank your husband, the Inspector General of Police through you, so far he has tried to be professional in the discharge of his duties. That is what Nigeria needs.
"I urge you to tell him to continue to strive to do so because it is the right way to go. He should remain steadfast and discharge his duties as a professional police officer. You can see that because he is doing his work professionally, it is robbing off on our police officers in the state.
"Our Commissioner of Police is performing very professionally, and you can see the result in the security of Rivers State. At least, every resident of the state can attest to the good security in the state. Rivers State is one of the most secured states in the country today. That is because the officers headed by the CP are doing their work professionally and cooperating with the governor and the state government to ensure safety of all, round the clock.
"I am very impressed with what you are doing here today, particularly that, you are matching your words with actions. We assure you that Rivers State Government will always support you to ensure that these laudable footprints come to fruition.
"We commend all officers through the CP and of cause all wives of our officers. Am sure if you are not giving your husbands the comfort and support they need, they would not be able to do what they are doing. Nowhere in the world is policing an easy job. When the entire family are supportive of the efforts of the officers, you begin to see the result.
"We thank you dear President of POWA, you have a heart of gold to ensure the wives and children of the officers of the Nigerian Police are catered for.
"They say don't just give a man a fish, but teach him how to fish. This skill acquisition centre is to teach them how to fish. It is very important that the wives and children take education and skill acquisition very seriously. In the advent of emergencies, they should be able to stand and take care of those left in the family.
"The government of Rivers State has always taken steps to ensure that officers and men of the police force and other security agencies who have any problem in the cause of their service are attended to. The government does so to ensure those securing the state do so with confidence knowing that Rivers State Government will always have their back.
"Thank you for ensuring this effort truly manifests not only in the lives of dead officers but also those who are alive, including their wives and children," he stressed.
In her remarks, the President of the Police Officers' Wives Association (POWA) and wife of the Inspector General of Police, Hajia Hajara Usman Baba thanked the governor for his continuous support to the officers and their wives in the state.
She noted that the skills acquisition centre was birthed to provide diverse skills for officers, their wives and children to be self-sufficient and proud members of society, and further encouraged wives of officers to continue being good and to keep the police barracks clean.
The Commissioner of Police, Rivers State Command, Mr. Friday Eboka said, when completed, the centre would be of immense benefit to all police officers, their wives and children.
The CP noted that he was not surprised that the welfare of officers, especially junior ones has improved with the IGP on board.
The wife of the Commissioner of Police, Rivers State Command, Mrs. Chimelum Eboka noted that when wives and children of officers are trained and empowered, they would be able to assist their husbands and contribute meaningfully to the Police Force and Nigeria.
Similarly, Governor Nyesom Wike has called on Christians and church leaders to continue in their prayers for the peace, development, and growth of the state.
Speaking during the Silver Jubilee Anniversary/Thanksgiving of the Diocese of Niger Delta North, Church of Nigeria, Anglican Communion at the St. Paul's Cathedral, Diobu, Port Harcourt, last Saturday, Wike acknowledged that the successes of his administration were largely attributable to God and the prayers from Christians.
The governor, who was also represented by the Secretary to the State Government, Dr. Tammy Danagogo, further urged Christians not to relent in their prayers, noting that more successes at the end of his administration were very crucial.
According to him: "I call on the clergy and all Christians to continue to support our administration and to pray for us always. Do not rest on your oars. As Ecclesiastes 7:8 says, the end of a thing is better than the beginning thereof. As we move towards 2023, the end of this tenure, your prayers should intensify. Pray that we will end even better."
The governor thanked the Bishopric for enhancing the educational development of the state through the establishment of the Diocesan Educational Centre to train and retrain clerics and others.
"Every opportunity or position given to you can be a fruit to eat or seed to sow. Governor Wike has used the opportunity to rule the state as a seed. He has sown in the development of our state, the lives of the people and growth of Christendom in the state.
"I thank you for honouring him and admitting him into the Nehemiah Hall of Fame. It is the right thing to do. Even Jesus our Lord, showed us the importance of sowing or investing your seed properly in the Parable of the Talents," he added.
The Guest Minister and Bishop, Diocese of Enugu North, Rt. Rev. Sosthenes Eze, while delivering his sermon anchored on Romans 1:8-17 and themed: "I Am A Debtor," acknowledged that all Christians are debtors to God and their fellow human.
Taking the examples of Joseph and Daniel from the Holy Scriptures, he admonished Christians to develop Christlike-character to be responsible to people and the society.
He maintained that a man who recognises that he was a debtor, understands that the call of God on him was to serve, save and preserve the people.
Eze encouraged Christians to make peace with God, be anointed by the Holy Spirit, study the scriptures always and remain prayerful to grow spiritually.
He further admitted that Wike has carried out drastic infrastructural development as everyone who enters the state was aware of the visible good changes, just as he advised that the next phase of Rivers development should be in the area of industrialisation since the state now has a conducive environment.
The Lord Bishop, Diocese of Niger Delta North, Rt. Rev. Wisdom Budu Ihunwo said the investiture of Governor Nyesom Wike into the Nehemiah Hall of Fame was in recognition of his infrastructural and economic reforms being put in place across the state.
Biden Pledges Support To Tinubu On Economy, Security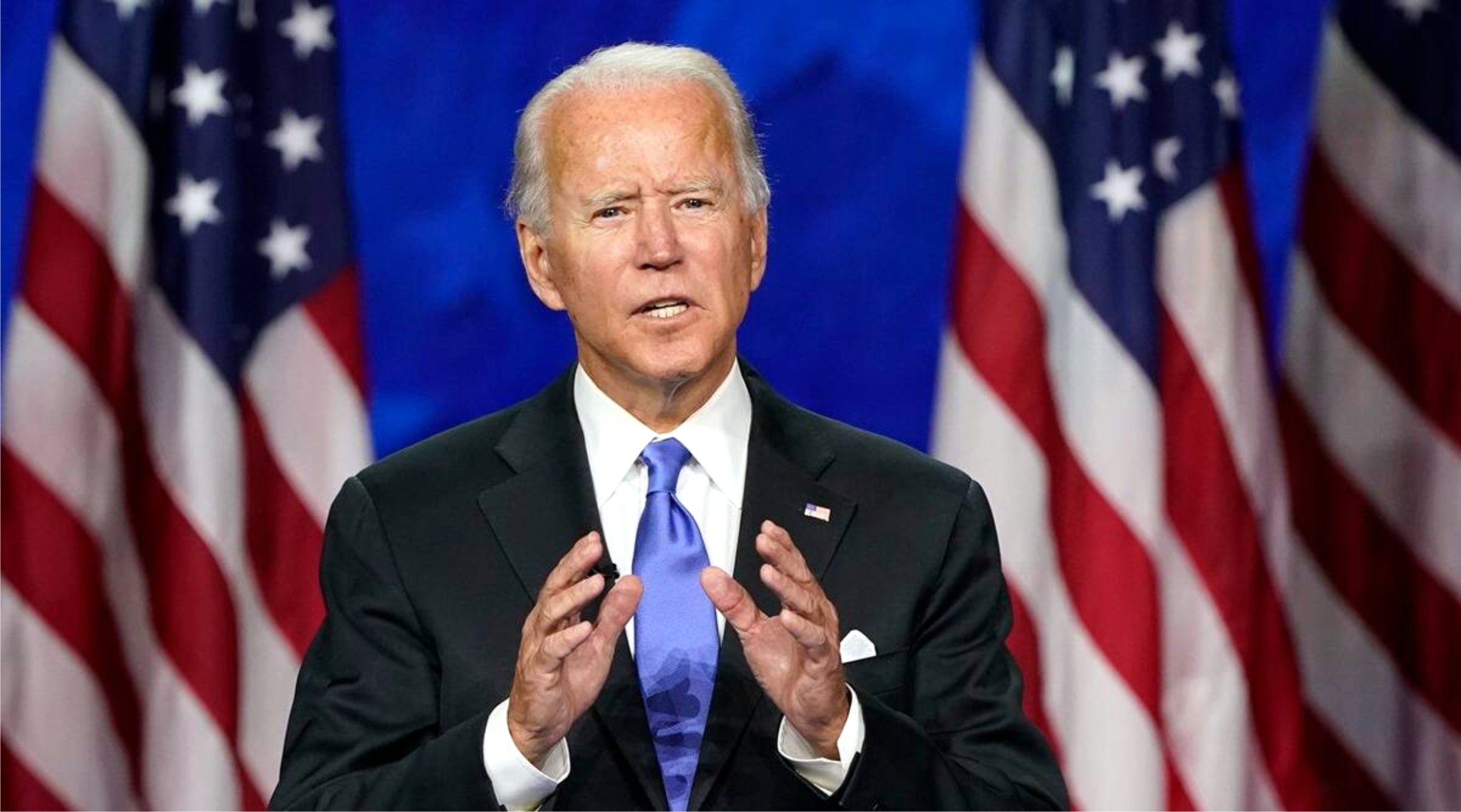 President Joe Biden of the United States, has vowed to support President Bola Tinubu on economic growth and advanced security, among other critical aspects of his government.
Biden made this vow in a statement, while felicitating with Tinubu on Monday.
Recall that Tinubu and the Vice President, Kashim Shettima were sworn in respctively by the Chief Justice of Nigeria, Kayode Ariwoola.
The US President reiterated his administration's readiness to work with Tinubu "to strengthen ties between the United States and Nigeria."
Biden said, "On behalf of the people of the United States, I send warm wishes to the government and people of Nigeria as they inaugurate a new President. I look forward to continuing this work with President Tinubu to support economic growth, advance security, and promote respect for human rights."
He expressed optimism about the ideas and energy of the dynamic connection between the two countries, noting that the US will continue to work closely with the most populous country in Africa.
Biden said, "As Africa's largest democracy and economy, Nigeria's success is the world's success. Elected leaders owe it to their people to show that democracy can deliver for their needs.
"And the United States will continue to work closely with Nigeria, as a friend and partner, to deliver a more peaceful and prosperous future for our world," he added.
I'll Study Wike's Principles Of Governance To Succeed …As Obio/Akpor Welcomes Ex-Gov Back Home -Fubara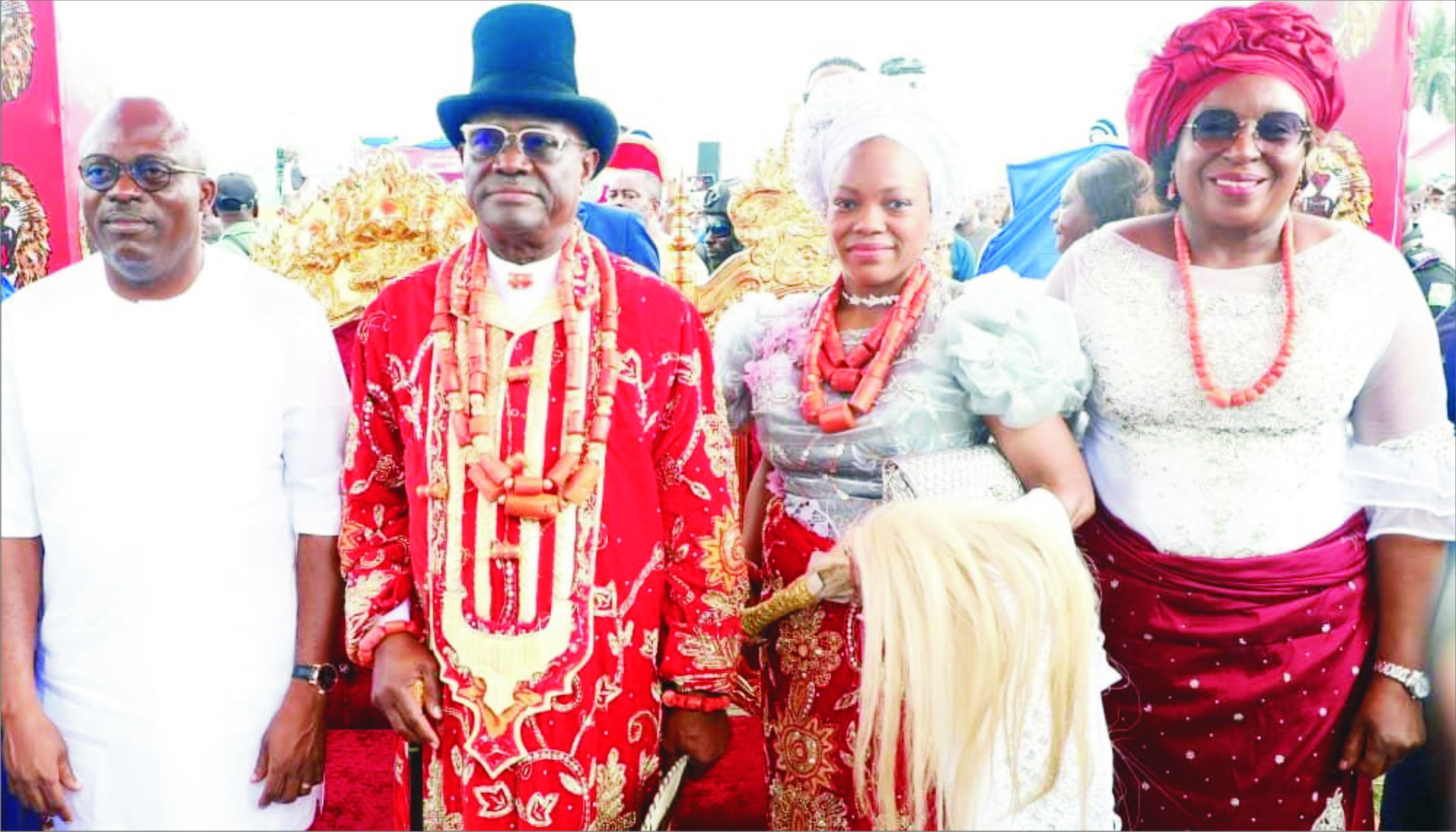 Rivers State Governor, Sir Siminialayi Fubara, says he will continue to seek guidance from his predecessor, Chief Nyesom Wike, to enable him perform excellently in office.
The governor noted the enormous responsibility associated with governance and the success record of Wike that he has inherited, which serves as great motivation for his administration.
Fubara spoke at the grand reception organised by the chiefs, leaders and stakeholders of Obio-Akpor Local Government Area for Wike at Captain Elechi Amadi Polytechnic in Rumuola, Port Harcourt, yesterday.
The grand reception was a warm welcome back home staged by Obio-Akpor people for their son for representing the Ikwerre ethnic nationality and the State well, while he served as governor of Rivers State.
Fubara said the available evidence of performance of the former governor tells of the giant strides of a man who has gallantly ended another phase of public service.
He asserted that Wike conceived a vision of leadership, and followed it through conclusively without compromising it.
"It's not how the story starts, it is how it ended. Available evidence around us is showing clearly that the story of my principal (Wike) has not ended, but he's ended this phase well.
"It ended because he had a vision. It ended well because that vision was not compromised, he followed it to the end.
"So, I was to join the people of Obio/Akpor to congratulate you and to say you are a worthy son, that is why your people have to receive you and welcome you home", he said.
Fubara stated that he is an unapologetic benefactor of Wike who is determined to continue to study Wike's administrative prowess, political calculations, decision, and exploits in order not to disappoint Rivers people.
"As one of your benefactor, I will continue to study you. I have not learnt all that I need to learn. I still need to learn more because this business (of governance) is not an easy business. It's a business that, life can be very white in the morning, and in the afternoon its grey.
"So, I still need that guidance from you. I will still come to you whenever I have any problem for your advice.
"Please keep your house and your door wide open for us, because we want to succeed like you succeeded", the governor stated.
In his speech, Wike thanked the people of Obio/Akpor Local Government Area for the honour done him and for not abandoning him in his political career.
The former governor who was conferred with the title of Okwurume 1 of Obio/Akpor, expressed delight over the rousing welcome that emboldened his feeling of nativity as being of Ikwerre stock and an Obio/ Akpor Local Government Area.
He thanked his kinsmen for also bestowing chieftaincy on his wife, Justice Suzette Nyesom Wike, recalling incidences of betrayal by some of his political associates in Port Harcourt and Ikwerre Local Government Areas during the 2023 general election.
He, however, commended the people of Obio-Akpor for their steadfastness.
The former governor assured that now they have a new governor as their leader, he and members of the Peoples Democratic party (PDP) would definitely support him to succeed and also respect his leadership.
Chairman of the occasion, Senator John Azuta Mbata, said the people organised the reception for an illustrious son who created so much national impact, flying the Ikwerre nationality flag and making them proud.
NLC, IPMAN, TUC, Others Kick As Tinubu Removes Fuel Subsidy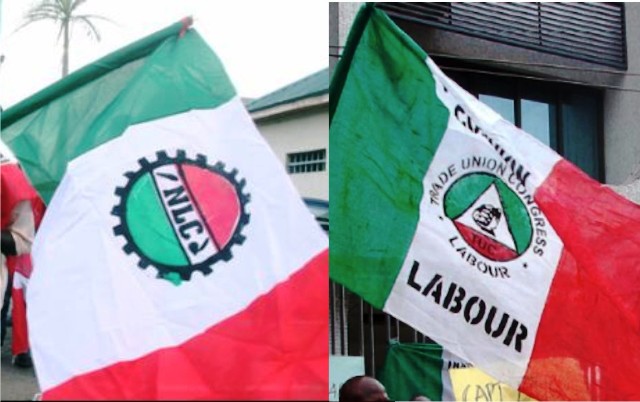 The Nigeria Labour Congress (NLC), Trade Union Congress of Nigeria (TUC) and Independent Petroleum Marketers Association of Nigeria (IPMAN) have opposed the plan by President Bola Tinubu to enforce his predecessor's decision to remove fuel subsidy by June ending.
Tinubu had earlier on Monday, while making his inaugural speech, affirmed that his administration would not continue to pay subsidy on petroleum products.
He said given the high opportunity cost the Federal Government was suffering to fund subsidies, it was no longer justifiable to continue with it.
"The fuel subsidy is gone!" Tinubu exclaimed during his inaugural address at Eagle Square, Abuja, shortly after he was sworn-in as the 16th President of Nigeria.
He said, "Subsidy can no longer justify its ever-increasing costs in the wake of drying resources. We shall instead re-channel the funds into better investment in public infrastructure, education, health care and jobs that will materially improve the lives of millions.
"We commend the decision of the outgoing administration in phasing out the petrol subsidy regime which has increasingly favoured the rich more than the poor."
Tinubu said since there was no provision for subsidy in the budget from June 2023, it stands removed.
On his economic agenda for the next four years, Tinubu said his administration would target a minimum annual GDP growth of six per cent.
"To do this, the new government will enact budgetary and tax reforms that will boost the economy and address multiple taxation that stymies foreign direct investment.
"On the economy, we target a higher GDP growth and to significantly reduce unemployment. We intend to accomplish this by taking the following steps: First, budgetary reform stimulating the economy without engendering inflation will be instituted.
"Second, industrial policy will utilize the full range of fiscal measures to promote domestic manufacturing and lessen import dependency.
"Third, electricity will become more accessible and affordable to businesses and homes alike. Power generation should nearly double and transmission and distribution networks improved. We will encourage states to develop local sources as well", he said.
To foreign and local investors, the President said, "Our government shall review all their complaints about multiple taxation and various anti-investment inhibitions. We shall ensure that investors and foreign businesses repatriate their hard-earned dividends and profits home."
However, NLC has expressed displeasure over the removal of the fuel subsidy without consulting relevant stakeholders and putting in place adequate measures to cushion its effect on workers.
NLC, in a statement by its President, Comrade Joe Ajaero, yesterday, noted with regret that a few hours after the pronouncement, some marketers shut down their filling stations while many were selling the petroleum products at high prices.
Describing the government's action as insensitive, the NLC President said it has brought tears and sorrow to millions of Nigerians instead of the renewed hope the administration has promised.
He also said that President Tinubu's pronouncement has devalued the quality of the lives of Nigerians by over 300 per cent and counting.
The statement read in part: "We at the Nigeria Labour Congress are outraged by the pronouncement of President Bola Tinubu removing fuel subsidy without due consultations with critical stakeholders or without putting in place palliative measures to cushion the harsh effects of the subsidy removal.
"Within hours of his pronouncement, the nation went into a tailspin due to a combination of service shutdowns and product price hikes, in some places representing over 300 per cent price adjustment.
"By his insensitive decision, President Tinubu on his inauguration day brought tears and sorrow to millions of Nigerians instead of hope. He equally devalued the quality of their lives by over 300 per cent and counting.
"It is no heroism to commit against the people this level of cruelty at any time, let alone on an inauguration day. If he is expecting a medal for taking this decision, he would certainly be disappointed to receive curses for the people of Nigeria consider this decision not only a slight but a big betrayal.
"On our part, we are staunchly opposed to this decision and are demanding an immediate withdrawal of this policy."
NLC argued that the pronouncement has ripple effects on the economic well-being of the people
He said, "The implications of this decision are grave for our security and well-being.
"We wonder if President Tinubu gave a thought to why his predecessors in office refused to implement this highly injurious policy decision.
"We also wonder if he also forgot the words he penned down on January 8, 2012, but issued on January 11, 2012".
NLC, therefore, advised Tinubu "to respect his owe postulations and economic theories instead of daring the people. It could be a costly gamble."
Also, TUC, in a statement by its President and Secretary General, Festus Osifo and Nuhu Toro, respectively, rejected the removal of fuel subsidy as announced by Tinubu.
It warned that it is a joke taken too far.
The body, while assessing the President's inaugural speech, said "TUC is delighted by the peaceful transition from the Muhammad Buhari government to the Bola Tinubu administration and across the 28 states of the federation. We congratulate Nigerians and the new administration at all levels even as we urge all those contesting the election results across the board to keep following the rule of law as provided in the constitutional and electoral act in seeking redress.
"While listening to Tinubus's Inaugural Address, we were at first encouraged by his pledge to lead as a servant of the people (and not as a ruler) and to always consult and dialogue, especially on key and knotty national issues. But we were subsequently taken aback, even horrified, when he announced the withdrawal of subsidy on petroleum products.
"If by this, he means increases in pump price and the exploitation of the people by unregulated and exploitative deregulated prices, then it's a joke taken too far. It is not for nothing the Buhari government pushed this to the new administration. But we expect the Tinubu government to be wise on such a sensitive issue and be more explicit in its pronouncement to avoid contradictory interpretations when comparing his written statement, what he said and the provision in the 2023 appropriation act.
"We dare say that this is a very delicate issue that touches on the lives, if not very survival, of particularly the working people. Hence, it ought to have been treated with utmost caution, and should have been preceded by robust dialogue and consultation with the representatives of the working people, including professionals, market people, students and the poor masses.
"Accordingly, we hereby demand that President Tinubu should tarry awhile to give room for robust dialogue and consultation and stakeholders engagement".
Also, IPMAN said it was opposed to the President's resident's subsidy removal plan.
IPMAN's National Public Relations Officer, Chief Ukadike Chinedu, said the new government should dialogue with marketers before taking the decision to remove subsidy.
"We are not in support of the removal of fuel subsidy at this time. We have said it repeatedly that our refineries should be fixed before taking such decision that will cause galloping inflation and inflict more hardship on the masses.
"The government of President Tinubu should not adopt what is in the transition document handed over to it by the administration of former President Muhammadu Buhari. Someone (Buhari) who for eight years did not remove subsidy is advising a new government to remove it.
"That is not fair and should not be adopted. Rather, the new government should sit and discuss with marketers and other stakeholders on how to manage the fuel subsidy regime. We now have the Dangote Refinery, but all our refineries are still not working, so we don't think removing subsidy is the right thing to do now," Ukadike stated.
He said IPMAN was ready to work with the new government and would proffer measures to address the fuel subsidy regime, instead of effecting an outright halt in subsidy.
Meanwhile, barely a few hours after Tinubu's announcement on subsidy, fuel queues resurfaced in Abuja, Lagos, Port Harcourt and some other states.
The announcement triggered a rush for petrol at fillings stations in Port Harcourt as they struggled to get their tanks filled, over fear that once subsidy ends, the cost of PMS could rise above N500/litre.
Oil marketers had projected that the cost of the commodity could hit N700/litre, once the Federal Government ends subsidy on petrol in June this year.