Covid-19: 'People Taking Herbal Concortions Risk Organ Failures'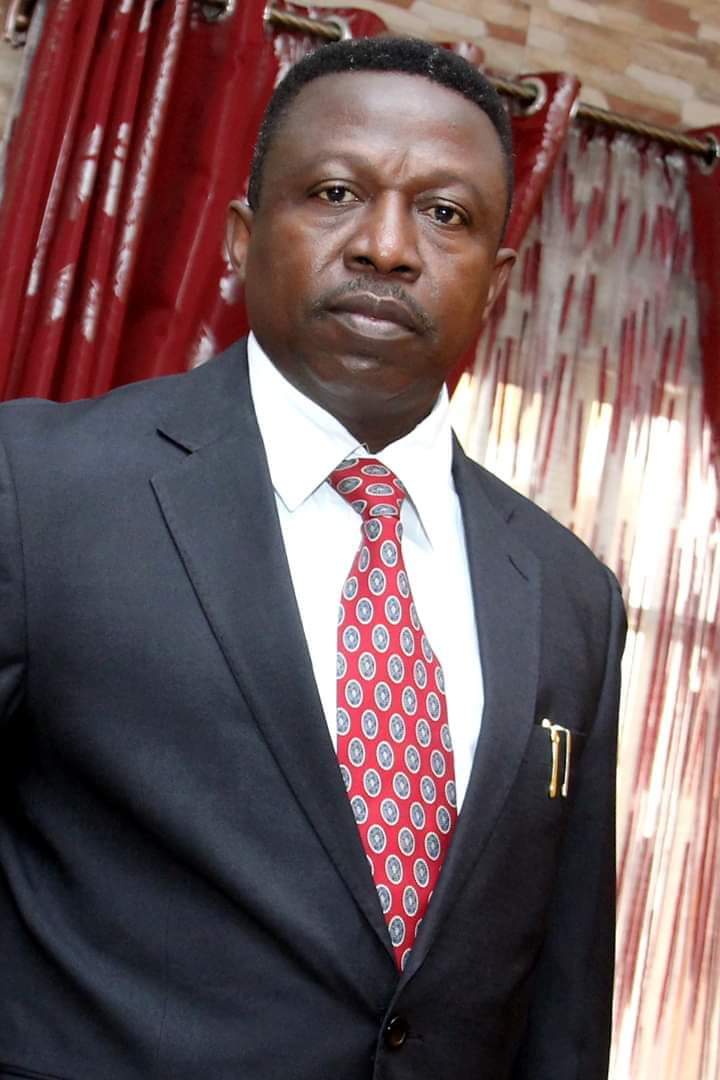 Rivers State Commissioner for Health, Prof Princewill Chike, has stated that people who prefer to take herbal concoctions as treatment for Covid-19 stand the risk of experiencing various forms of organ failures in the future.
He, therefore, called on the public to protect the vulnerable in society by always observing all Covid-19 protocols.
Making the call recently, when a team of the Presidential Steering Committee on Covid-19, Abuja, paid him a courtesy visit in his office, Chike decried situations in which people proffer alternative herbal solutions to treat Covid-19".
According to the Commissioner, "research-minded people have it that we will soon have very high incidences of kidney, liver and organ failures because of the level of native concoctions people took within this period in the name of treating Covid-19.
While noting that the medical field is not for mediocres because it deals with life, he stated that the field is rather to empathise with humanity on health-related issues in order to save life. 
"It baffles me when I hear people say or argue that there is no covid, meanwhile, the Third Wave is ravaging the country with death rate on the increase. If care is not taken in Nigeria, we may encounter the Fourth Wave of Covid", the Commissioner said. 
Speaking earlier, the leader of the Presidential Steering Committee on Covid-19, Dr Levin Damisah said the purpose of the visit was to engage the State in efforts to enforce the containment measure of Covid-19. 
"We do not want to bring lockdown as first yy, knowing that Rivers State is very key to the socio-economic life of this country. So, whatever we need to do to keep the good work going is what we are here for", he explained.
Damisah expressed worry over the recent data showing that there is so much mortality rate associated with the Delta Variant, which, he said, has recorded over 2,600 deaths in the last two months.
He further noted that the team offers its  support for the State to leverage on identifying the challenges facing Covid-19 prevention, containment and mitigation in the State, as well as proffer solutions.
By: Sogbeba Dokubo
FG To Prosecute Food Vendors Using PCBs
The Federal Government is making plans to prosecute users of PolyChlorinated Biphenyl (PCBs), popularly known as transformer oil, in frying "akara" (bean cake), plantain chips, chicken and other food items.
Prof. Babajide Alloy, a Consultant to the Federal Ministry of Environment, made the disclosure yesterday in an interview with newsmen on the sidelines of a workshop in Calabar.
According to him, the consumption of food prepared from the chemical substance will expose the public to cancers of the lungs, heart, kidney and liver diseases.
"For a long time, PCBs was the cooling liquid used in electricity transformers, until the world found out that this oil was toxic ,and is trying to phase it out
"Jail term awaits those caught using PCBs to fry akara, chicken and plantain chips at road side to sell to the public because the oil is toxic and carcinogenic.
"We found out that it is all over the place in Nigeria, dump-sites, and in old National Electric Power Authority (NEPA) compounds," he said.
Alloy said a survey carried out by the ministry revealed that the oil was currently being used in making food like akara.
The consultant added that the unsuspecting public were being deceived by the likeness of the  oil to the commonly used groundnut oil.
"Some food vendors now mix  PCBs with groundnut oil to fry akara and sell  to the general public.
"Of course, they may not know how hazardous what they are doing is. This exercise is to sensitise policy makers and everyone of this malaise.
"It is important to note that spillage of PCBs is always a danger when equipment is to be transported; it should, therefore, be transported only in sealed containers," he said.
The workshop was organised for state councils, regulatory bodies, power operators and custom officers on application of PCBs regulations and guidelines for Environmentally Sound Management (ESM) of PCBs.
World Food Day: WHO Tasks Govt On Food Safety Policies
As the United Nations marked the fourth global World Food Safety Day yesterday, the World Health Organisation has called on various governments to evolve policies that will encourage food safety.
In a statement to mark the 20220 World Food Days WHO drew attention on the need to mobilise action to prevent, detect and manage food borne risks and improve human health.
This year's World Food Safety Day has as its theme, "Safer Food, better Health."
The body said safe food is essential to human health and well-being and is one of the most critical guarantors for good health.
It listed the benefits of safe food to include improved nutrition and reduced absenteeism in schools and in the workplace.
According to WHO, food borne diseases affect one in 10 people worldwide each year. There are over 200 of these diseases, ranging from diarrhoea to cancers.
The United Nations General Assembly established World Food Safety Day in 2018 to raise awareness on this important issue.
WHO and the Food and Agriculture Organisation of the United Nations (FAO) jointly facilitate the observance of World Food Safety Day, in collaboration with member states and other stakeholders.
WHO therefore implored players in the agro sectors to compel policymakers on the need to support measures that would strengthen national food safety systems and ensure they comply with food safety standards, as well as engage in multi-sectoral collaboration at the local, national, regional and global levels.
It insisted that food businesses must comply with international food standards and engage employees, suppliers and other stakeholders to grow and develop a food safety culture.
By: Kevin Nengia
Expert Seeks Improved Awareness On Lupus Disease
A Consultant Rheumatologist, Dr. Hakeem Olaosebikan, has called for improved awareness to reduce the burden of Systemic Lupus Erythematosus (SLE) disease.
Olaosebikan, who works at the Lagos State University Teaching Hospital (LASUTH), Ikeja, made the call in an interview with The Tide.
He made the call in commemoration of the World Lupus Day celebrated annually on May 10, with this year's theme as "Lupus: A Challenge to Resilience."
Systemic lupus erythematosus or lupus disease is an autoimmune disease that occurs when the body system attacks its own tissues and organs.
According to Olaosebikan, lupus can affect people of all nationalities, races, ethnicities, genders and ages.
He said that women of childbearing age were also affected more often than men.
The rheumatologist said that diagnosing lupus was often difficult as its symptoms mimic those of other common ailments.
He noted that the symptoms vary among individuals and could range between mild to severe.
Olaosebikan said that common symptoms included joint pain and swelling, fever, chest pain, hair loss, mouth ulcers, rashes, among others.
According to him, although the cause of the disease is still unclear, it can be due to changes in hormones, genetics, environmental issues, smoking, and vitamin D deficiency.
He said that presently there was no cure for the disease, adding that it was treated with Non-steroidal anti-inflammatory drugs (NSAIDs), corticosteroids, immunosuppressants and hydroxychloroquine, among others.
Olaosebikan said that understanding lupus would assist control its impact and ensure that people with lupus are diagnosed and treated effectively.
He called for improved patient healthcare services and increased research into the causes and cure for lupus to enhance treatment of the disease.