UNILAG, Three Other Varsities Win £1.9m Research Grant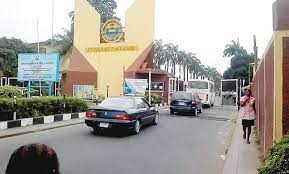 The University of Lagos (UNILAG), alongside two other universities in Africa and one in United Kingdom, have been awarded a research grant worth 1.9 million pounds by the United Kingdom Research Institute (UKRI).
The grant, which is for a three-year research project (2021-2023) and funded by the UKRI, under the UKRI-GCRF ARUA Research Excellence Programme, is also for Addis Ababa University in Ethiopia.
Others are Makerere University Uganda and University of Sheffield, UK, as collaborating institutions.
The universities are expected to support in building research capacities at some other young participating African universities such as Hawassa in Ethiopia, Gulu in Uganda, as well as the University of Jos.
The Vice Chancellor of UNILAG, Prof. Oluwatoyin Ogundipe, disclosed this in his address at a virtual/physical National Inception Workshop of the Migration, Urbanisation and Conflict in Africa (MUCA) Research Project on Thursday in Lagos.
The News Agency of Nigeria (NAN) reports that the workshop, with the theme: Migration, Urbanisation and Conflict in Africa; Toward Peaceful Urban Futures (MUCA), was hosted by UNILAG's Centre for Housing and Sustainable Development.
Ogundipe who was represented by the institution's Deputy Vice Chancellor, Research and Academics, Prof. Oluwole Familoni, said that the ARUA Centre of Excellence for Urbanisation and Habitable Cities had a mandate to scale up applied urban research and practice in Africa.
He said that it was also to work toward achieving the Sustainable Development Goals (SDGs).
According to him, the research grant is one of six awarded under the UKRI-GCRF African Universities Research Alliance (ARUA) Research Excellence programme.
He said that it was also one of the several research projects targeted at UNILAG, in fostering stronger research and development partnerships for the actualisation of the SDGs.
The don noted that the research project would focus on unraveling the complexities surrounding migration and urbanisation in Africa, the attendant conflicts and finally chart the pathway to peaceful urban futures.
"This workshop, in kicking off the research, seeks to co-create the sustainable pathway to peace in our cities with stakeholders such as ourselves, private practitioners, policy makers, international development agencies and others.
"The future of African cities cannot be determined outside science policy engagement.
"Effective development strategies cannot be developed without the contributions of knowledge institutions.
"Providing the evidence base for targeted policies and actions in peace keeping, peace making and peace building in Nigerian cities is a game changer.
"The University of Lagos and all other partner universities in this MUCA project bring that expertise as subject specialists and bridge builders for a more sustainable future.
"Let me reiterate here that this project fits neatly within the internationalisation mandate of this university.
"Our faculty members are once again showing our strength and expertise in research and our capacity to collaborate effectively with other universities internationally, to jointly undertake ground-breaking multidisciplinary research aimed at improving our societies," he stated.
The keynote speaker, Prof. Isaac Albert, pioneer Dean, Faculty of Multidisciplinary Studies, University of Ibadan, said there was an urgent need for universities across the continent to collaborate and step up efforts, in finding lasting solutions to all societal challenges.
According to him, city managers are already overwhelmed by these challenges that come with migration and conflicts especially.
"City managers are trained to manage problems but researchers have a better understanding on how to tackle most of these problems.
"When city managers, scholars, policy makers and industry collaborate, they end up establishing structures that would produce more sustainable management of the urban challenges," he stated.
The professor of African History, Peace and Conflict Studies added that universities must remain production relevant as well as link up with industries in their quest to research and proffer solutions.
Prof. Timothy Nubi, Director, Centre for Housing and Sustainable Development in UNILAG, expressed joy over the research grant, noting that the development was a challenge to do more.
He noted that the centre would continue to engage in active collaboration, research and practice with the Federal and State Government agencies, NGOs and other critical stakeholders.
"We are indeed very happy to be part of this.
"The grant is essentially to look into issues of migration, urbanisation and conflict in Africa.
"It is huge, most of our institutions in Africa have not up till now, recognised the importance of research and the connection into development.
"When we look around, you will discover that one of the challenges facing us today is that of urban migration.
"This is especially, for economic reason, as well as migration as a result of conflict (displacement) and this is in the highest volume.
"The joy in the grant is that we are working not only as a university, but in collaboration with practitioners, communities, state government and we believe that if we co-produce solution, we are not going to market it to them, because it is a joint effort," he said.
Prof. Taibat Lawanson, co-director of the centre, said the project would cover Nigerian cities such as Lagos, Lokoja and Jos.
According to Lawanson who is also a co-investigator and Project Lead, Nigeria, it also covers some cities in Ethiopia and Uganda, essentially to look at drivers of conflicts, particularly those caused by migration, driven by mega urbanisation, as in the case of Lagos.
"We shall also look at the ones driven by industrialisation, as in the case of Hawassa in Ethiopia, and Lokoja, Obajana, in Nigeria, and that driven by perennial conflict as it is in the case of Jos, also in Nigeria," he said.
Fubara Summons Support To Sustain Wike's Legacy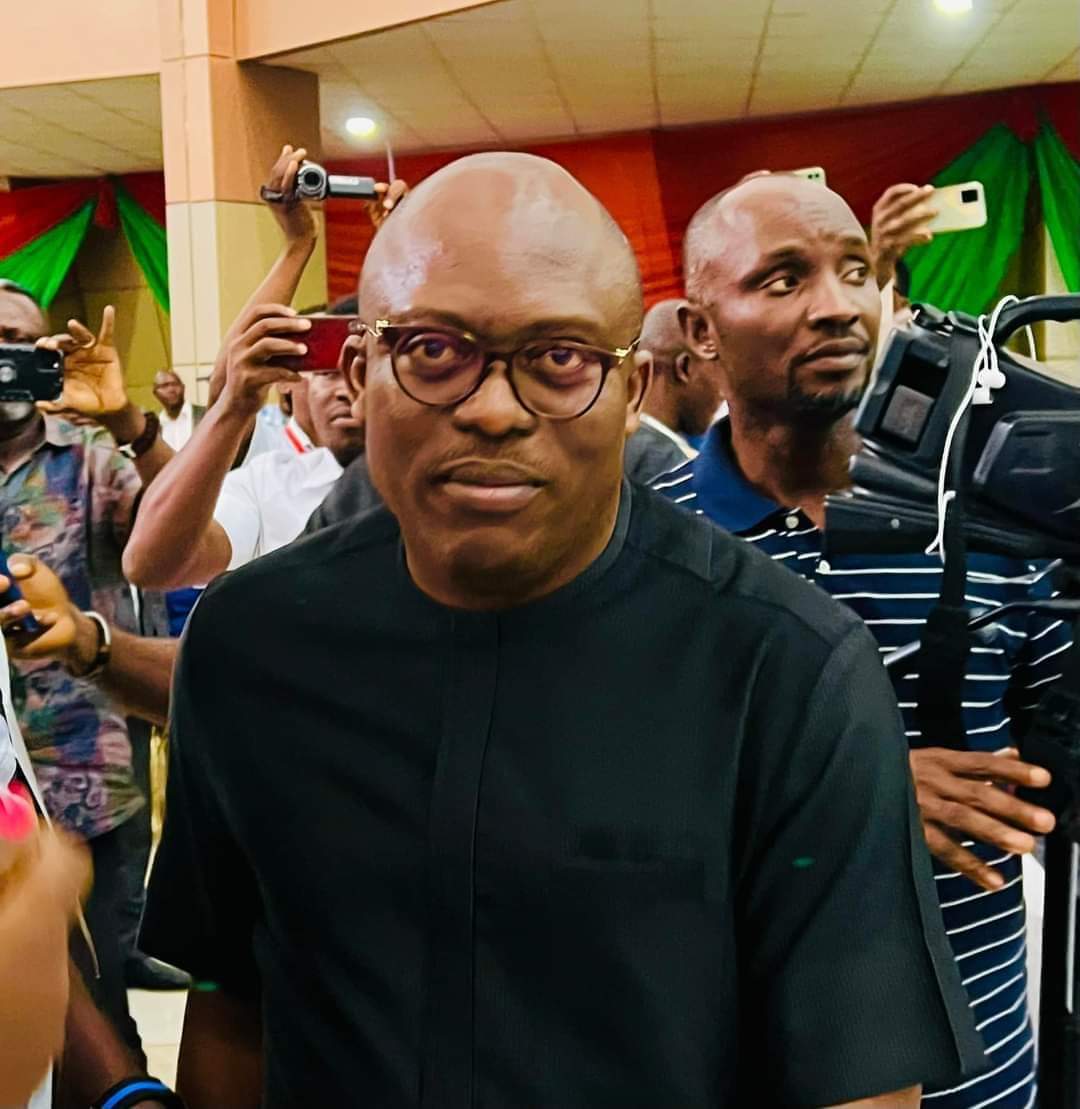 Peoples Democratic Party (PDP) guber candidate, Hon Siminialayi Fubara, has sued for support towards sustaining Governor Nyesom Wike's legacy in Rivers State.
Fubara made the assertion during his acceptance speech after the party's primaries in which he emerged landslide winner at Obi Wali Conference Centre in Port Harcourt, last Wednesday.
The PDP guber flagbearer said his emergence was divine, hence the need for the party to give total support for victory in next year's elections.
"We will work together to sustain the good things Governor Nyesom Wike has done", Fubara declared.
Commending the sportsmanship displayed by his fellow aspirants, Fubara praised their zeal but reminded them that, "this is not victory for Fubara; but victory for the party and moving the state forward."
The PDP flagbearer urged the aspirants to work with him to ensure the party's victory next year.
On his part, the Governor Nyesom Wike said the victory of Fubara was the decision of the party members who voted, "this is how Almighty God has willed it."
In his speech, the state Governor, Chief Nyesom Wike thanked the aspirants in the primaries for abiding by the peoples' decision, reminding them that, "loyalty is not easy but with what we have achieved, it's difficult for the PDP to lose election in this state."
The governor pleaded with all members to join forces to win the elections now that a candidate has emerged.
In the coming weeks, the governor hinted that a committee would be constituted towards uniting and mobilising for victory in the 2023 elections.
By: Kevin Nengia
NYCN Hails Fubara's Choice As Rivers PDP Guber Candidate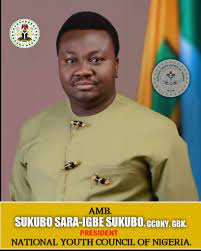 The leadership of the National Youth Council of Nigeria (NYCN) has hailed the emergence of Hon Siminialaye Joseph Fubara as the candidate of the Peoples Democratic Party (PDP) in the governorship election in Rivers State.
In a statement in Port Harcourt, Chairman, NYCN, Chijioke Ihunwo congratulated Sim Fubara on his emergence as the candidate of PDP in Rivers State.
The statement read, "His Youthfulness, AmbIhunwo Chijioke, the chairman of National Youth Council of Nigeria, Rivers State Chapter and South-South zone, has congratulated, Mr. Sim Fubara, on his victory as the People's Democratic Party (PDP) Governorship candidate in Rivers State, for the forthcoming Governorship election.
"The youth leader of Rivers State stated that the victory of Mr. Sim Fubara is a significant indication that the delegates of People's Democratic Party appreciate his efforts in the party and trust that he has the capacity to unite and continue in the awesome works of the Governor of Rivers State, Chief Nyesom Wike."
According to the youth chairman, "Mr. Sim Fubara's victory is a resounding vote of confidence in his ability and leadership skills, which he has demonstrated while serving as the Accountant General of Rivers State, and also signifies that the People's Democratic Party are committed to a democratic process."
The number one youth leader, however, noted that "other aspirants and leaders of the party should unite and rally round Mr. Sim Fubara in the task of winning the Governorship election come 2023.
"Additionally, the chairman commended the leader of the party, the Governor of Rivers State, Chief Nyesom Wike, for giving all aspirants a level playing ground and other leaders of the party for their efforts in making the primary election a peaceful one.
"The apex youth leader assured Mr. Sim Fubara that Rivers State youths, under his leadership will give him the needed support for him to emerge as the Executive Governor of the state", the statement signed on his behalf by his Senior Special Assistant to the Chairman on (Media & Publicity), Amadi Eze, last Wednesday, indicated.
By: Nelson Chukwudi
2023: Obuah Assures Fubara, PDP Of Total Support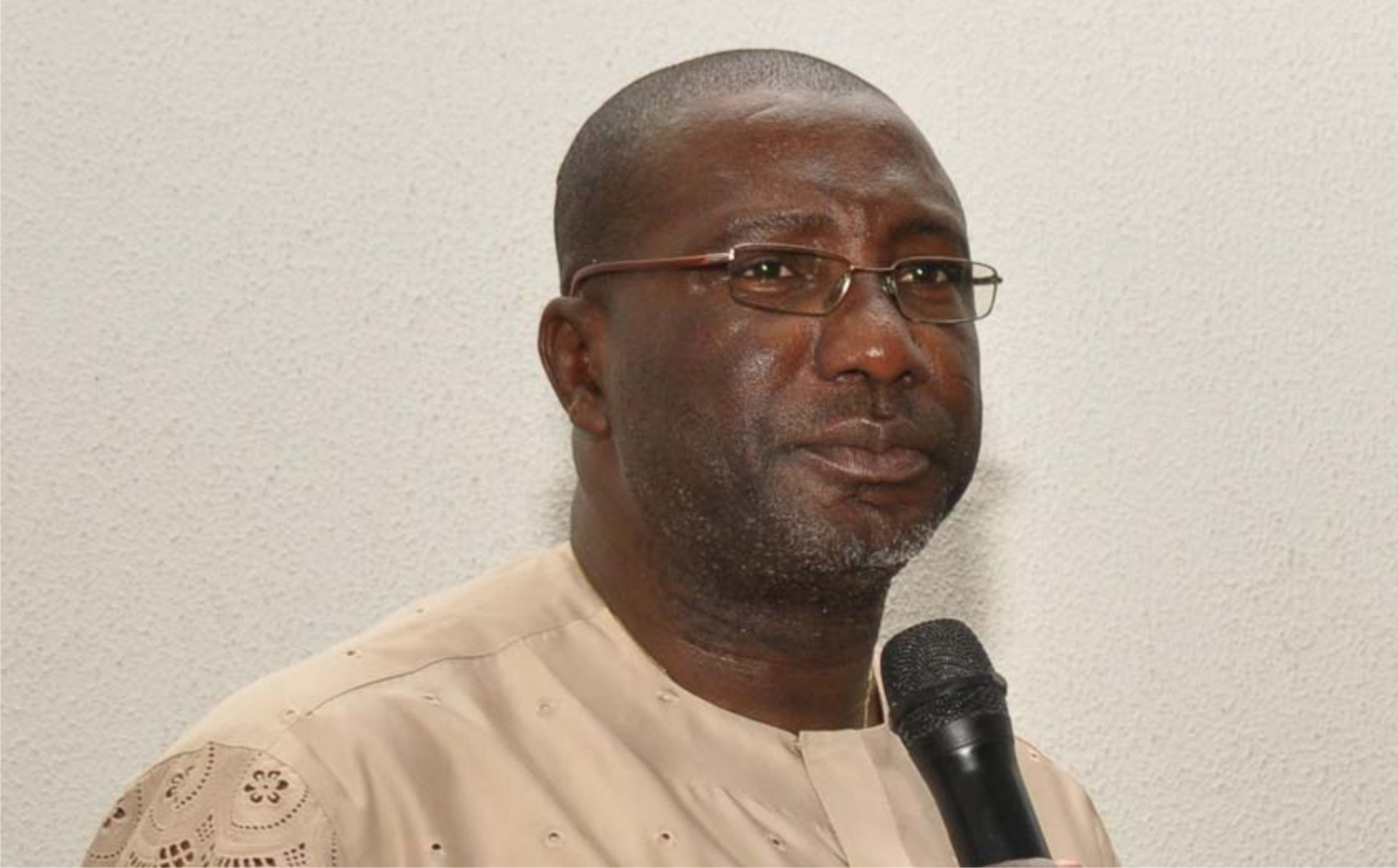 The former Chairman, Peoples Democratic Party (PDP) in Rivers State, Bro Felix Obuah, has congratulated the winner of the party's governorship primary in the state, Hon Siminialaye Joseph Fubara for his emergence, describing his victory as the only clear choice of PDP in the state.
Obuah, who gave the assurance in a statement he personally signed, yesterday, in Port Harcourt, also expressed his readiness to do all within his powers to ensure the emergence of Governor NyesomWike as the PDP Presidential flagbearer for the 2023 elections.
He said, "May I also use this singular opportunity to congratulate our party governorship flagbearer, my brother and friend, Hon. Siminialaye Fubara on your historic election. I wish you all the best and pledge my full support to ensure that our party again makes history by winning the governorship election in the state for three consecutive terms.
"As we celebrate the peaceful and successful governorship primary in Rivers State, we pray the good Lord also grant our mentor, leader, courageous and pragmatic Governor, Chief NyesomWike victory at the presidential primary.
"Once again, I pray that the good Lord will grant us the grace to forge on together as one united indivisible team and help us actualise our individual and collective aspirations under the leadership of our great party, PDP, irrespective of who occupies the driver's seat".
The statement read in full, "For some months now, we have witnessed a tense political atmosphere as our country, Nigeria plans to go through another transition in our democratic experiment which is hoped to come to a head with the 2023 general election.
"Consequently, there have been clamours among individuals and groups for certain persons including my humble self to come out as a prospective governorship aspirant in the state under the canopy of our great Peoples Democratic Party (PDP); somebody who has the capacity to sustain the great works and quality leadership of our brave and visionary Governor, Chief NyesomWike.
"The newspapers, the electronic and social media were all awash with such calls from all the nooks and crannies of the state, beckoning on me to just declare my interest.
"After some deep thought and wide consultations, I wholeheartedly accepted to run for the office of governor of Rivers State on the platform of PDP and also went ahead to obtain the nomination and interest forms in line with our party's guidelines.
"This singular expression of interest gladdened the hearts of many of you, my ardent supporters within and outside the state.
"Even without my consent, many of you went on to campaign for me through the various sections of the mass media and other fora just for my sake.
"Sadly, that hope, that faith and joy may appear to have been dashed. This is the reason for this special message of hope and appreciation to all of you, my dearest friends, my supporters and my people.
"Let me first assure you that no hope is lost. The choice of who succeeds our dear governor is an exclusive party affair. This is what party loyalty is all about. It is not a personal affair.
"On Wednesday, May 25, 2022, the leadership of the Peoples Democratic Party (PDP), Rivers State Chapter has spoken and a governorship candidate has emerged.
"As a faithful, loyal and committed party man, and the immediate state chairman of the party under whose watch by the grace of God, the party won the governorship election in the state back to back in 2015 and 2019, respectively, I must abide by the decisions of the party at all times even when the decisions are at variance with my personal convictions.
"Accordingly, I decided to withdraw and not contest the governorship primary election in the interest of the party.
"I hereby submit and surrender to the decision of the party. Election is not, and should not be a do-or-die-affair. Moreso, power comes from God. I cannot be a party to anything that may obstruct the course of victory for our party both at the state and national levels, or cause disaffection among our party leadership and members.
"I, therefore, enjoin my faithful supporters across the state not to be dismayed or lose hope for where there is a will, there must be a way.
"I sincerely appeal to you to take every development about the governorship primary in the state in good faith. A renowned writer once said, 'When hope is lost, when faith dies, the man is dead'.
"As long as we remain alive and trust in God, surely, there are better days ahead.
"I am a peacemaker and according to Matthew 5:9, 'Blessed are the peacemakers for they shall be called the sons of God'.
"I, once again, call for peace in the PDP and amongst my teeming supporters. United we stand, divided we fall. I thank you all for all your support my social media friends, journalists, Northern groups, Indigenes without Borders, youth groups, churches, Christian organizations, my own people of Omoku, Orashi region, all members of the PDP family across the state, my supporters outside the state, Team Felix Obuah in the 23 LGAs, Go-Round TV, Bro Felix Obuah (BFO) groups, Goround 23, Youth Earnestly Ask For Obuah, ONELGA Political Forum, OtuOzimini Age Grade of Ogba Kingdom, Ogba/Egbema/Ndoni Local Government Area, Rivers State, and many others.
"I am extremely grateful to the Oba of Ogbaland and Council of Chiefs, my stewards/cooks, drivers, my lovely wife and children for their understanding.
"I am also extending my appreciation to all those who signed my nomination form, management and staff of National Network newspaper, Goround Revolution Group, Rivers Women, Rivers Peoples Democratic Party (PDP), women and youths, my personal aides, my Special Adviser on Media and Publicity and others too numerous to mention.
"I also thank you for complying with my appeal to all my supporters via a press statement on Tuesday, May 24, 2022 ahead of the Governorship primary scheduled for Wednesday, May 25, 2022.
"Following an insight, I was compelled to sue for calm amongst my numerous supporters across the state.
"That press statement, which was widely circulated, published on the electronic and print media as well as the social media was timely as it doused tension and pacified those who were already agitated.
"I also did mention in the statement that the party is supreme in all matters and I would stand by the decision of the party", Obuah said.