ICPC Tracks N122.4m Constituency Projects In Ondo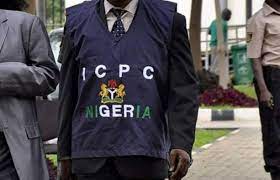 The Independent Corrupt Practices and Other Related Offences Commission (ICPC) yesterday began to track N122.4 million constituency and executive projects in Ondo North Senatorial District.
The Tide source reports that the ICPC team, led by Mr David Oluwole, was in the state to track 52 projects under the third phase of Constituency and Executive Project Tracking.
One of the projects, the N31.9 million Hands-on skills development and empowerment of women and youths for business support incubation, took place at different dates in 2021.
Also, 80 persons trained in skill vocations, including furniture making/carpentry, hairdressing/tailoring, aluminum fabrication, catering/events planning from Akoko South East/South West Federal Constituency, were also empowered.
Another project that was tracked was the N41.2 million erosion control and roads in Akoko South West Local Government, plus a bridge at Agba in Oka-Akoko.
Also tracked was the N49.3m contract for the clearing, cultivation and cropping of 50 hectares of land in Ondo North Senatorial District, which was completed in 2020.
NAN learnt that about 1,024 constituency and executive projects are to be tracked in 18 states by ICPC under the third phase of the exercise.
Soludo Declares Curfew In Anambra, Bans Okada, Tricycles  
Anambra State Governor, Prof Chukwuma Soludo, has declared curfew in eight local government areas of the state as a result of insecurity, occasioned by gunmen attacks.
The Tide source reports that Anambra State has come under serious attacks by unknown gunmen in recent times.
It would be recalled that unknown gunmen beheaded the lawmaker representing Aguata II Constituency at the state House of Assembly, Hon. Okechukwu Okoye, last week.
Okoye's severed head was found last Saturday without his body at Nnobi in Idemili South Local Government Area of Anambra State.
Soludo, in a statewide broadcast made on Wednesday evening, enjoined the people of the state to join hands with him to achieve his dream of making Anambra a liveable and prosperous homeland.
According to the governor, "The tiny but vicious gangs that have invaded our state and terrorising us are mostly in eight local governments in Anambra and three neighboring local governments in Imo State.
"They are in our forests, communities, and houses owned by individuals. They don't come from the air, and hence are not "unknown" gunmen. They are known. You know them, but are either too scared to speak up or out of indifference. But for how long will you be silent while our people continue to be killed in the most cruel and barbaric manner?
"The security agencies will continue to do their part, but we the people, must proclaim that Enough is Enough and demonstrate full ownership".
As part of ways to curb the menace, Soludo unveiled more phone numbers to be used by citizens of the state to report suspected cases of crime.
He said in the broadcast: "With effect from tomorrow, Thursday, May 26, 2022, a 6pm to 6am curfew is hereby placed on motorcycles (okada), tricycles (keke), and shuttle buses in Aguata, Ihiala, Ekwusigo, Nnewi North, Nnewi South, Ogbaru, Orumba North and Orumba South local governments until further notice.
"Until further notice also, motorcycles, keke and shuttle buses are banned from operating in these local governments on Mondays until the Sit-at-Home completely stops. The youths of every community in the zone are hereby enjoined to assist the security agencies in the implementation of this policy and are mandated to seize any such motorcycle or tricycle on the spot.
"Local vigilantes should report such motorcycles or tricycles (keke) immediately, and they will be confiscated by the government and the owner prosecuted. The okada, keke, and shuttle bus union leaders must take responsibility to report their members who are involved in criminal activities.
"We shall review this after two weeks, and if members of these unions continue to be involved in criminal activities, the government will have no choice but to either disband the unions and/or ban them outrightly in the state".
The governor said further that "no part of the state shall be used as camps for criminals, and anyone with a gun in a camp will be considered a criminal in Anambra State, and the government and people will work with security agencies to flush them out".
He also warned that the state government would revoke and acquire any land found to be harboring criminals, while enjoining every community in the state to provide information on any part of their land occupied by criminals as camps.
He said the same applies to any buildings found to be harboring kidnappers and murderers who have laid siege on the state.
Soludo also urged hoteliers in the state to always get the identity of lodgers seeking their accommodation, while fuel stations are to install CCTV cameras and keep their recordings, which will be demanded once demanded by security agencies during investigation.
NDLEA Destroys 21 Tonnes Of Drugs In Niger
The National Drug Law Enforcement Agency (NDLEA) has destroyed drugs weighing 21 tonnes in Maikunkule village of Bosso Local Government Area of Niger State.
The NDLEA claimed that the destroyed drugs street value was worth more than N1 billion.
The Commander of NDLEA in the Niger State, Mr Haruna Kwetishe, said that the destruction was symbolic and in line with the NDLEA Act.
"NDLEA Act mandates us to arrest drug traffickers and dealers, seize illicit drugs and prosecute all drugs related offenders who contravene the Act and destroy seized drugs publicly, in fulfilment of this mandate.
"NDLEA Niger Command obtained court orders from Federal High Court, Minna, for the public destruction of the 21 tonnes of various types of illicit substances.
"Public destruction of drugs is therefore a continuous exercise in our quest to have a drug-free and secured society in the country and the world at large", he said.
He said that the destroyed drugs included Cannabis Sativa, psychotropic substances and various grammes of other banned stimulants such as cocaine and methamphetamine.
"Nigeria used to be a transit port because of the activities of drug cartels that import drugs from drug producing countries to the country before smuggling same to Europe, Asia and America", he noted.
The state governor, Alhaji Abubakar Bello, represented by the state Commissioner for Internal Security, Emmanuel Umaru, said that the security of lives and property was a cardinal focus of his administration.
FG Trains CSOs, NGOs To Monitor School Feeding Programme
The Federal Ministry of Humanitarian Affairs, Disaster Management and Social Development (MHADMSD) has trained members of the Civil Society Organisations (CSOs) and Non-Governmental Organisations (NGOs) on school feeding programme monitoring.
Speaking at the capacity building programme in Abuja, Monday, the facilitator, Dr Grace Dafiel, said that the aim of the training was to ensure effective accountability and sustainability of school feeding programme.
"The essence of the training is to ensure that CSO/NGO capacity is built to be able to monitor the National Home-Grown School Feeding programme.
"This is to help us understand how we can institutionalise the programme which is one of the four clusters of the social protections programme under the ministry.
"The CSOs involvement means that a lot of advocacy work is going to go into it, especially at the community level for the community participation ownership.
"As well as ensuring sustainability even if all odds are there, you know the government cannot do it alone, there is a need for the CSOs to come on board', Dafiel said.
She said that after the training, they would come up with strategies that would ensure sustainability.
"Give life to the programme as well as ensure that the programme is executed in a transparent, open and accountable manner".
One of the participants, Mr Salaudeen Hashim, stated that building the capacity of the CSOs was very crucial as they were the ones closest to the communities.
While noting that one of the key gap noticed in the programme was stakeholders' coordination, Hashim said the training would go a long way in breaching the gap.
"This is actually a stepping stone as it will encourage stakeholders' participation.
"It is also important to remove the issue of politicisation of the programme", he said.
He also expressed concern over the number of out-of-school children in some parts of the country, saying that currently 9.8 million children were already benefiting from the programme.
"While there are still about 10.5 million out-of-school children in the North East, it is very necessary to get more people to enrol and participate in school feeding programme", he said.
On her part, the Executive Director, Youth Child Support Initiative, Enugu, Mrs Ijeoma Nnaji, described the programme as a good innovation.
She said that partnering with the CSOs would aid effective monitoring of the programme at the community level and ensure accountability.
It was gathered that the capacity building workshop under the National Home-Grown School Feeding Programme was organised for the CSOs and NGOs across 34 states.