Customs, Clearing Agents Trade Words Over 100% Examinations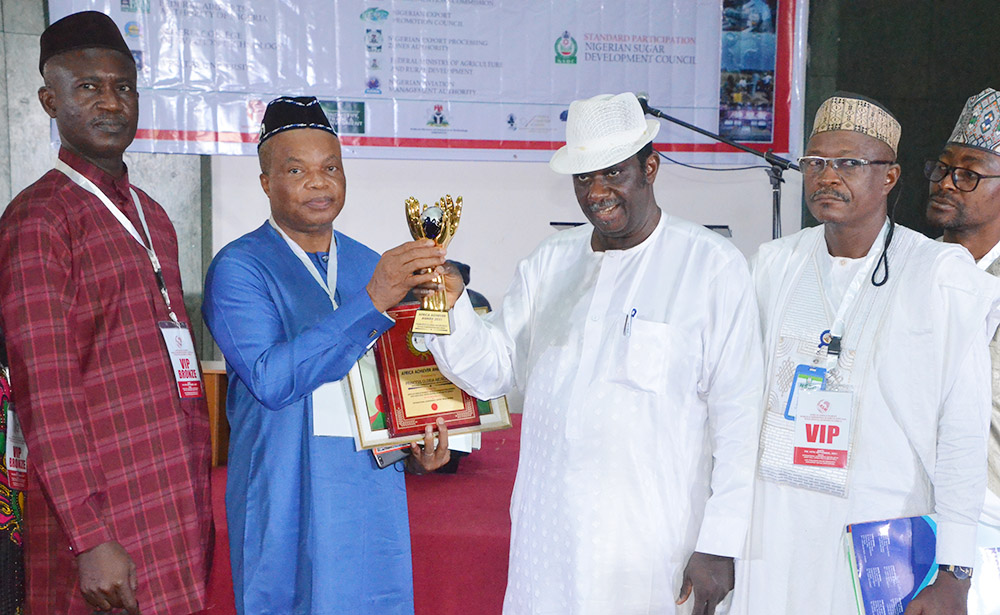 The Nigeria Customs Service (NCS) has reported members of the Association of Nigeria Licensed Customs Agents (ANLCA) to the House of Representatives Committee on Customs and Excise over obstruction of 100% physical examinations of containers and cargoes.
National President of ANLCA, Iju Tony Nwabunike made this known during the association's National Executive Council (NEC) meeting held in Lagos State, recently.
He said the NCS had reported the association to the House Committee on Customs accusing them of obstructing 100% physical examinations of imported goods.
According to him, "we received a letter on the above subject matter from the House of Representatives Committee on Customs and Excise, where the present management team of Nigeria Customs has alleged that members of our association particularly the executives have been obstructing their men from conducting 100% physical examinations on cargoes in the ports.
"I am hereby officially informing the NEC on this serious allegation and the need to engage the House Committee in order that we may put the record straight and debunk this spurious allegation .
"However, I need to inform and advise our professional colleagues that we should also endeavour to be more patriotic and increase our level of compliance.
"By doing this, we can have the moral right to challenge any illegalities or arm twisting and imposition of spurious demand notices".
On the indigenisation of customs brokerage, the ANLCA boss alleged that jobs meant for Nigerians have been taken over by foreigners and that there is no law protecting them.
He accused foreign firms such as Maerskline and MSC of floating clearing firms to usurp jobs meant for Nigerian Customs Brokers and Freight Forwarders .
"It is no longer news that foreigners have taken over this specialised aspect of the logistics chain under the guise of rendering door -to-door service and as we speak now, all project cargoes have been taken over by these foreigners and no government policy seems to be protecting our profession.
"Maerskline, a shipping line has registered a clearing outfit called Damco Logistics Limited. While Meritarrian Shipping Company (MSC) also has been licensed by the Board of Customs to practice customs brokerage with the name Medlog Logistics Services Limited.
"The younger freight forwarders/ customs brokers are gradually losing their jobs, while the older ones do not have anything doing lately", he said.
The ANLCA NEC meeting also deliberated on the African Continental Free Trade Area ( AfCFTA) urging the Federal Government to come out with open policy , especially on the government agency that will issue certificate of origin for Nigeria.
On the challenges faced by customs brokers and freight forwarders , the meeting lamented Nigeria's index rating in the logistics performance as being very low and called on the government to look into it.
By: Nkpemenyie Mcdominic, Lagos
10 Ships With PMS, LNG, Others Arrive Eastern Ports, Today …Lagos Port Hosts Five Ships With Frozen Fish
The Management of Nigerian Ports Authority (NPA ) says a total of ten ships laden with different cargoes will arrive three Eastern Ports, today.
The Ports are Onne, Calabar and Warri Ports, all located in South-South of Nigeria.
Vessels for Warri Port are Elizabeth A Spirit, Ozuchukwu, Akor, MT Picton and ST Walga, while those due for Calabar and Onne Ports are African Marvel, Asian Pride and Maersk Cubango.
Others are LNG Rivers and LNG Enugu for Onne port respectively.
This was contained in the Authority's weekly Shipping Position, copy of which was made available to newsmen.
Names of the shipping agents for Warri Port are Amco, Admiral, Pinapat, Blue seas and Kach, while that of Calabar is Allray Maritime Services.
Onne Port has Samcham, Maserk Nig Limited, West Atlantic Port services Nig Limited, and Comet Shipping Services as agents.
The statement added that the ten ships are laden with Premium Motor Spirits (PMS), Crude oil, LNG, Bulk Fertilizer, Containers, Inballast, and Float Glasses.
In the same vein, Lagos Ports will receive five ships laden with Frozen Fish, while sixteen ships would discharge their bulk cargoes.
NPA said out of 21 ships expected to arrive at the ports,16  are bulk cargoes, while five are carrying Frozen Fish.
Other cargoes in the 16 ships include general cargo, bulk sugar, container, butane gas, petrol, bulk gypsum, jet fuel and automobile gasoline.
The NPA said the ships were expected to arrive at the ports from May 14 to May 26,2022.
It stated further that 12 other ships had arrived at the ports and waiting to berth with bulk sugar, bulk salt, bulk wheat, bulk fertiliser, petrol and base oil, adding that 19 other ships were at the ports discharging bulk cargoes.
The bulk cargoes include, wheat, general cargo, frozen fish, bulk salt, ethanol, bulk sugar, container and petrol.
FG Urges IMO To Retrain Port State Control Officers
Worried by lack of training and retraining of personnel in Ports State Control in Nigeria's maritime industry, the Federal Government has charged the International Maritime Organisation (IMO) to remain committed to the training and retraining of Ports State Control Officers.
This, the government said, is in a bid to aid effective and efficient examination of substandard ships in West and Central Africa.
Permanent Secretary, Federal Ministry of Transportation, Dr. Magdalene Ajani, stated this in Lagos during the regional workshop for Heads of maritime administrations in West and Central Africa.
She enjoined Port State Control Officers in the region to acquaint themselves with new trends, innovations, inventions, and topical issues in their field.
"One of the yardsticks for measuring an effective MoU is its ability to ensure a harmonised system of Port State Control, strengthen cooperation, as well as information exchange amongst members with the ultimate aim of preventing the operation of substandard ships within the MoU region.
"This workshop/training, which will keep participants abreast of current events, innovations, inventions, and topical issues in the industry, couldn't have come at a better time than now when the Abuja MoU is striving to become the enviable MoU in terms of quality of service and performance amongst the nine regional MoUs. I commend the Secretary-General and secretariat of the Abuja MoU.
"The essence of port state control is to inspect foreign ships in national ports to verify the condition of the ship and its equipment and ascertain that she is manned/operated in compliance with the requirements of international conventions/regulations to ensure maritime safety and security and prevent pollution of the marine environment.
"To this end, regular training and retraining of port state control officers are key in ensuring that they display a high level of professionalism and skill in the conduct of inspections on board ships calling at their ports.
"I, therefore, wish to urge the heads of maritime administrations here present to ensure that similar training(s) as this is replicated for Port State Control Officers in your respective administrations.
"It should be noted that the Abuja MoU is not tied to one Member State alone. All Member States here present are critical stakeholders of the MoU.
"Therefore, we must all join forces and strive to ensure that we constantly uphold the ideals and objectives upon which the MoU was established. For this reason,
"I urge all member states to play their part in contributing to the growth of the Abuja MoU, so that we can constantly meet expectations and safeguard our marine domains.
"I wish to encourage every member state that has not ratified and domesticated the Abuja MoU relevant instruments, which include the IMO and ILO conventions/codes for PSC to do so promptly, so that we can move with the tide of the IMO," Ajani noted.
Boat Misharp: NIWA Tasks Drivers, Passengers On Safety Rules
Following the incessant accidents in the nation's waterways across the country, the National Inland Waterways Authority (NIWA) has called on boat drivers and passengers to always adhere to safety rules and guidelines regulating water transportation.
The Authority also appealed to water users to always use their life jackets, desist from sailing at night, and overloading of passengers.
NIWA said the use of standard boats and not overloading, as well as not over speeding the boats are key guidelines for safe passenger transportation
General Manager, Corporate Affairs, NIWA, Mr Jibril Dardau, who stated this in a statement issued to newsmen in Lagos, appealed to passengers and boat drivers to "obey the rules and guidelines regulating passenger transportation".
The Authority, he said " recently distributed life jackets and some patrol vessels to all its area offices across the country to enhance surveillance and monitoring of activities on the waterways".
He expressed displeasure over the recurring boat accidents across Nigeria in spite of the efforts put in place by the agency.
"The authority noted with sadness the unfortunate boat accident that occurred on May 4 at about 11:00 p.m. in Mai-Adua Local Government Area of Katsina State in which 15 persons lost their lives.
"We are greatly pained that this mishap occurred, despite all the measures the Authority has put in place to forestall such mishaps.
NIWA insisted that we will not relent in our efforts to curb these occurrences within our inland waterways," he said.
By: Stories by Chinedu Wosu