Educated People Are Better Entrepreneurs – MD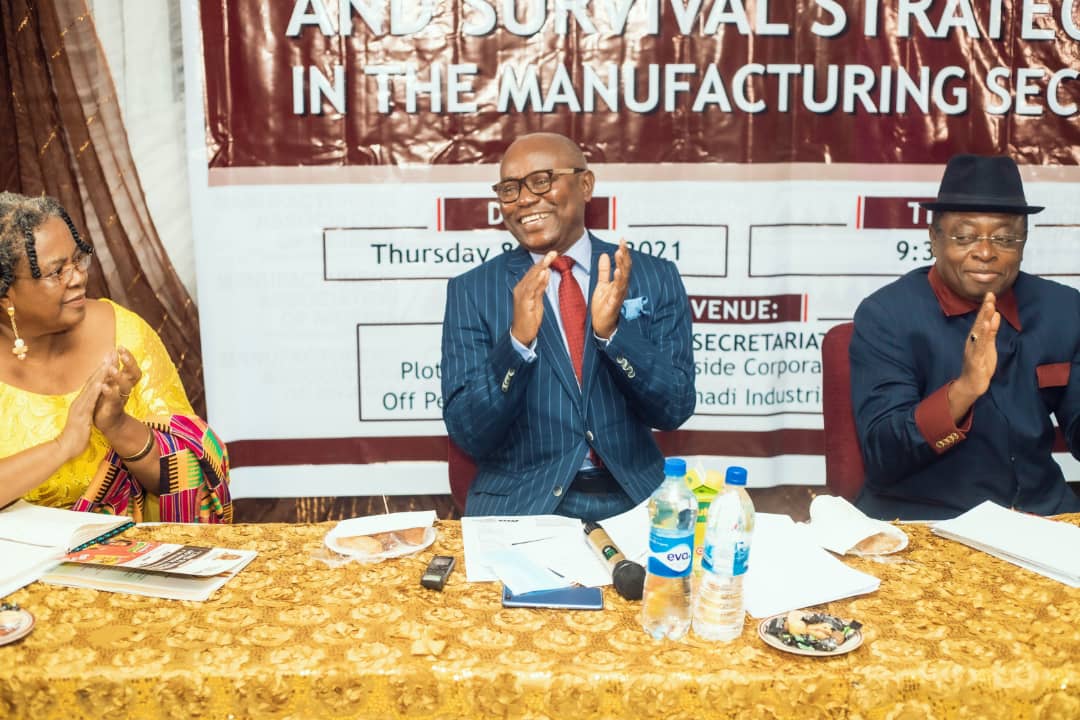 The Executive Managing Director of Showers Christian High School, Mrs Emilia E. Akpan has said that educated people in the society are the best entrepreneurs.
This was made known during the graduation ceremony of Showers 2020/2021 students at the Manufacturers Association conference hall recently in Port Harcourt.
The  MD said that the " skills , morals  and every other thing  included in their training would be needed seriously. Our message  and training here is, do not aspire to work for anybody but for yourself.
Mrs Akpan said the students would grow to be in the manufacturing sector in addition to their careers having made the best results in the internal/external examinations.
"If you talk about manufacturing, we do not have skilled manpower. We are now going into the African Continental Free trade Area (AfCFTA) regime. We are always told that most of our goods are not accepted in other countries, but we (Nigeria) just opened our borders to allow influx. 
"The skills we need to compete are lacking. So, it takes education to meet up", she said, adding that the country needs to groom the younger generation to meet up what is lacking in the manufacturing sector.
She noted that the school has always produced best students even in Cambridge examination even with their skills, stating that "the more we have educated people in manufacturing industry, the better. If I say this, they quarrel with me.
"They call it tailoring services, I say no, it's manufacturing entrepreneurship. It puts you in different mindset. A tailor makes one dress but in manufacturing, somebody designs, others make it in large quantities. You can understand where education meets entrepreneurship and manufacturing".
She noted that the programme of "Catch Dem Young" with  children from Evo and Egi kingdoms sponsored by Totalenergies has produced notable results that made the Kings of the two kingdoms proud. 
She however reiterated the need for other companies to partner with the school to produce future manufacturers.
Receiving the graduating students, HRM , Sir Leslie Nyebuchi, Eze Gbakagbaka of Evo Kingdom, charged the students never to make friends that would pull them down but those who would be part of their success stories.
Eze Gbakagbaka blessed and commanded "the land to bless, sustain and favour the graduands".
In her contribution, the wife of HRM, Prof. Anele Nwokoma, Dr. Grace Anele commended Showers proprietor who she said took her children and gave her "young, educated and skilled adults".
 Dr. Anele noted that education is the best that can be given to any child, stressing the need for parents to allow their children choose their career to enable them to excel.
By: Lilian Peters
CEO, 48 Others Jostle For Entrepreneur Of The Year
The Group Managing Director and Chief Executive Officer of Interswitch, Mitchell Elegbe, will from tomorrow join 48 other exceptional entrepreneurs, representing 49 countries across the globe, to compete for this year's EY World  of the Year title.
The yearly event, which runs through June 9 in Monaco, France, is a gathering of Ernst & Young (EY) used to recognise and celebrate global business leaders whose vision and innovation are transforming the business landscape through their inspiring entrepreneurial success stories.
Winners will be inducted into the EY World Entrepreneur Of The Year 'Hall of Fame' for their exceptional entrepreneurial achievements and also vie for the award at the global level.
Speaking on the award, Senior Partner and EY Entrepreneur of the Year Leader for West Africa, Ashish Bakhshi, said the global event serves as a veritable platform to inspire today's successful entrepreneurs so they could share their incredible entrepreneurial stories.
According to Ashish, this unique set of individuals is part of the larger collective, fueling the world economy, bringing new business concepts and products to market, as well as creating jobs and wealth.
"On behalf of EY West Africa, I want to wish Mitchell the very best of luck as he joins other top global entrepreneurs to compete for the world title. We, EY Partners and the entire staff in West Africa are proud of his achievements in the business world not only in Nigeria but on the Africa Continent", Ashish said.
The first and only African to win the prestigious EY World Entrepreneur of the Year award was James Mwangi, the Group Managing Director and CEO of Equity Bank, Kenya.
Other past winners were Hamdi Ulukaya, Founder and CEO of Chobani Inc (USA); Olivia Lum, Group CEO and President, Hyflux Limited (Singapore), Guy Laliberté, Founder and CEO, Cirque du Soleil (Canada), Narayana Murthy, Founder and Chairman of Infosys Technologies Limited (India) and Cho Tak Wong, Chairman, Fuyao Glass Industry Group (China).
IMF Tasks Nigeria On Revenue Generation, Debt Management 
The Resident Representative of the International Monetary Fund (IMF) office in Nigeria, Ari Aisen, has said Nigeria needs to efficiently raise revenues and manage its expenditure if it wishes to resolve its debt issues.
Aisen made this remark at an event organised recently.
Corroborating the Debt Management Office's (DMO) position on the need for Nigeria to address current revenue shortfalls, Aisen said, "The DMO is just trying to do its best in terms of financing the spending needs of the government.
"However, it is very clear that to resolve the debt issue of Nigeria, there is a need to concentrate on revenues and expenditures".
He further explained that Nigeria's high expenditure on its low revenue base is contributing to the country's rising debt.
According to him, "Nigeria's debt position has deteriorated because the government is spending more than it's getting in revenues".
He advocated for fiscal discipline, highlighting it was a major way to reduce excessive spending and ultimately address Nigeria's current debt position.
"Fiscal discipline requires, as in any household, that you cannot permanently spend beyond what you raise in revenues simply because it becomes unsustainable. You must rely more on your revenues, to finance your expenditures", Aisen said.
The IMF resident representative tasked Nigeria to efficiently target its spending towards enhancing social welfare and improving the standard of living.
He, however, noted the importance of revenues for infrastructural development, improving social welfare and avoidance of issues relating to Ways and Means Advances.
"The issue of revenue is existential for Nigeria, because on one hand, you need more revenues for spending on social needs and infrastructure that is efficient, but you also need more revenues to avoid having to get financing from the central bank, which is extremely inflationary.
"Therefore, the revenue piece in all this is highly essential for Nigeria to achieve macroeconomic stability, reduce inflation and rein in on the liquidity in the market on one hand, and on the other hand, raise resources to spend properly on efficient spending that will contribute to inclusive growth, creation of employment, infrastructure, health, education and social protection. This is the challenge for Nigeria", he stated.
Aisen advocated for good governance and efficient tax administration whereby all entities are paying taxes and seeing its impact on national development.
According to him, "the willingness of corporations and individuals to pay their taxes goes hand in hand with good governance and use of funds. One aspect of it is you cannot rely only on a few corporations paying the entire tax bill. Bringing everyone into the net to contribute".
PHCCIMA Seeks Partnership With Firm On MSMEs
The President of Port Harcourt Chamber of Commerce, Industry, Mines and Agriculture (PHCCIMA), Eze Mike Elechi,  has solicited for partnership with TotalEnergies on the development of Micro, Small and Medium Scale Enterprises in the region.
Sir Elechi made this known when he led the Executive members of the Chamber on a courtesy visit to Total Energies in Port Harcourt, recently.
He explained that the objective of the Chamber was to promote growth and development of business activities in a conducive environment in the state and Niger Delta region.
To achieve this objective, Elechi said, there's the need to partner with Corporate International and national private sector organizations.
The PHCCIMA Boss stated that their Chamber consists of mainly MSMEs and SMEs members representing all sectors of the national and state economy.
According to him,  the partnership with TotalEnergies on strategic MSMEs development programmes will be the needed catalyst in developing viable business ventures across all sectors within the area under their coverage.
Other areas of interest  he mentioned  included entrepreneurship and human capacity development programmes, covering such areas as Agriculture, and ICT.
Responding on behalf of the Company, the Executive Director, TotalEnergies, Obi Imemba, described the visit as a welcome development and expressed their enthusiasm in partnering with the Chamber.
Imemba explained that in keeping with the company's corporate social responsibilities with their host Communities, TotalEnergies has built plastic recycling plant at Elelenwo Community.
This, he explained,  was part of the strategies of empowering and encouraging local talents and job creation among the youths.
He continued that the Company also sponsors skills aquisition programmes, adding  that partnering with PHCCIMA will boost the success of their programmes.
Highlights of the visit included presentation of souvenirs by both Leaders of the Organisations.
By: King Onunwor