SMEs Divided Over Covid-19 Survival Strategies
Since the tragedy called, Coronavirus hit Nigeria, no sector has remained the same, as it has become a struggle to survive. 
The business sector is not left out. International, national, small and medium businesses suffered setbacks as many exited the business scene due to frustration. However, many Small and Medium Enterprises(SMEs) have managed to stay afloat despite the heat .
The Tide went to town to sample the opinions of some business peronalitiies in Port Harcourt. Excerpts:
Mr Nelson Nwankwo: To the Managing Director (MD), De Lord's Giver Fashion, Mr Nelson Nwankwo, surviving during setbacks in business depends on the knowledge of the entrepreneur about the business.
Nwankwo said, "every business has a secret and it is this secret that one can fall back on in time of crisis and hardship.
"Why do you think people go for apprentice ship for years. It is simply to learn the business secrets which serve as backbone to the business man or woman".
The MD, who deals on men's wears and boxes said, "savings is another business secret which many are not disciplined enough to abide with. You do not need to spend all your money because hard times exist in business life which savings bails out.
"These are survival strategies in addition to customer relationship. Because of Civid-19, many people don't buy clothes as much as they did before but with good customer relationship, they must remember me whenever they must buy.
Wealthy customers can also help out in terms of giving loan to sustain a business in time of need".
On the duties of government in helping SMEs survive Covid-19 era, he argued that it was not the duty of government to give loans to SMEs but to instruct banks to reduce their interest rates.
"What government should also do is to harmonise and reduce taxation in addition to building shopping malls at give away prices", he said.
Eunice Okon: In her opinion, the Manager of All Purpose Shop at Peter Odili Road, Eunice Okon, blamed government for not creating enough jobs.
The manager said the unemployment in the society was responsible for lack of money in circulation
"It is the duty of government to make money available to sponsor good business ideas and projects to address the effect of Covid on the businesses and economy.
Okonkwo who is a micro biology graduate said, "if government makes loans available, more businesses will be opened to reduce unemployment and hunger.
"I graduated from university and there was no job. I could not sit down to wait for employment, so l started this business. Today l have other branches".
She however, noted that the level of sales has reduced due to Covid-19's divastating effect on people's purchasing power and businesses.
Okon warned business owners to cut down on their spending in order to stay afloat in this Covid-19 era.
Chinyere Dennis:The Manager of Chinnis And Sons Enterprises, Mrs Chinyere Dennis, in her opinion said, it was the duty of government to finance businesses with loans and grants due to the high cost of raw materials.
Mrs Dennis who produces disinfectants and cosmetics noted that "government needed to assist even dead businesses because Covid-19 affected so many SMEs.
"You can see that the close down of many companies has resulted in poverty and serious unemployment, ravaging the state/nation. This is directly or indirectly affecting the record of leaders.
The manager reiterated that the production of more disinfectants would go a long way in fighting and reducing Covid-19, saying," without it obedience to the Covid protocol would be zero.
"The progress of our business is useful in fighting Covid-19 and without it Covid would keep spreading, which will result in increased death toll".
She expressed worry that even the heavily announced loans and grants hardly got to the people it was meant for, because nobody cares to monitor where it entered.
On business setbacks due to Covid effect, she said she did not even meet up demands, "everybody must use soap, hand sanitizer and other disinfectants".
The manager, who has a degree in education, advised business owners to strive to stay afloat, no matter what happened, saying that there are different institutions that give loans to SMEs. 
By: Lilian Peters
NEPC Trains Women Entrepreneurs On Product Export
The Nigerian Export Promotion Council (NEPC) says it has trained 90 women entrepreneurs in Plateau on how to improve their business in the non-oil sector for export.
NEPC announced this in a capacity building workshop for women entrepreneurs with the theme: "Promoting Women Export Inclusiveness in Plateau'', recently in Jos.
Speaking at the event, the Regional Coordinator of NEPC, Mr Samson Idowu, said the event was organised to promote women-led businesses in the state.
The Coordinator added that the event would address the barriers they confront to access global economic opportunities.
He said the event would provide a road map for overcoming the challenges through providing access to market information, resources, network opportunities and guidelines to build a sustainable business, among others.
He continued that NEPC, in its efforts to promote the non-oil sector, had established export trade houses, domestic warehouses; youth export development programme and women in export campaign initiative.
"Our survival as a nation depends on the non-oil sector. I urge you all to join the Export4Survival campaign initiative of the council with a view of building a virile economy driven by the non-oil sector", he stated.
Also speaking, Dr. Ruel Dakung, the Deputy Director for Intellectual Property University of Jos, said women entrepreneurs were creative problem solvers to challenges in the society.
Dakung, in his paper presentation entitled: "The Role of Women Entrepreneurs in the development of the Non-oil sector'', said women play critical role in job creation in the society.
"Women entrepreneurship role can create jobs and opportunities for others in their communities, especially for other women, who may face discrimination in the job market", he said.
He explained that the role could have a positive impact on the local economy and help to reduce poverty.
Dakung added that innovation was crucial for the women entrepreneurs to remain relevant in business and get profits for their products, adding that they play significant role in challenging gender stereotypes.
He explained that the action could help in addressing barriers and prejudices in society against women, which can encourage more women in the sector.
He also urged the women to leverage their care giving skills to make good entrepreneurial development.
In her own contribution, the Manager of Pye-ryat Foods International Ltd., Mrs Lyop Pam, said  women had challenges in balancing business and family life.
Pam said this while presenting paper entitled: "Challenges and Prospect of Women in Export a competitive Economy".
She said  women entrepreneurs experience difficulties in accessing capital to expand their businesses and have inadequate marketing skills and packaging and labelling challenges.
She added that other challenges of women entrepreneurs also include poor infrastructure, insecurity, inadequate government support, biases in regulatory environment and gender discrimination.
She said women inclusiveness could help in advancing sustainable development and urged women to take advantage of organisations that provide business opportunities and fund for entrepreneurs.
She called for more conducive environment for women participation in business particularly on gender equity, adding that women should participate in trade unions to champion their cause.
Speaking on behalf of the participants, the Chief Executive Officer of PIC Organics, Mrs Chomy Adeyemi, thanked  NEPC for the workshop, saying that they would practice what they have learnt to improve their businesses.
Other presentations were made on certification of Nigerian products for Export by NAFDAC and financial options available for women in export trade by Bank of Industry and other commercial banks.
Bayelsa Trains 100 Girls In Mobile App Development, Entrepreneurship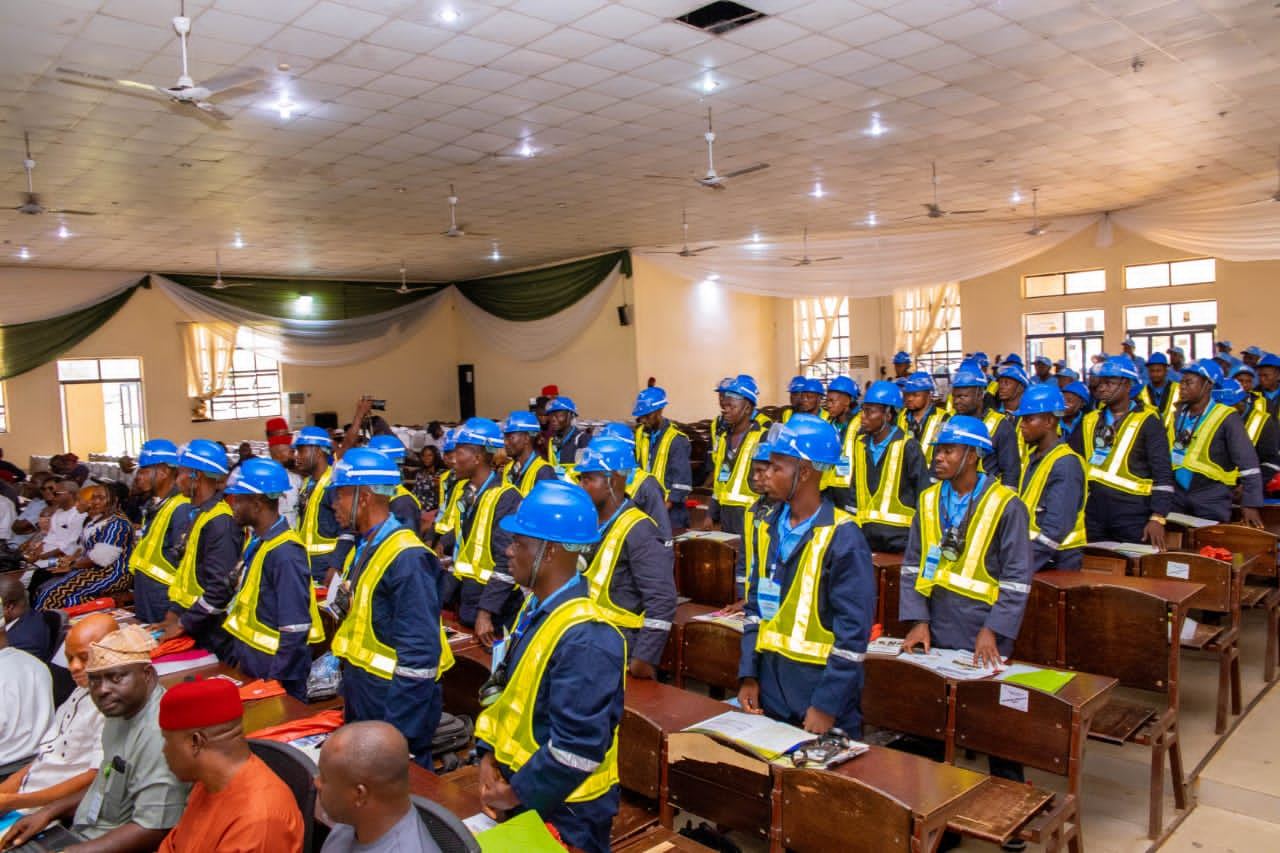 About 100 secondaryschool girls in Bayelsa  State last week completed a three- month training on mobile applications development targeted at solving problems in their neighbourhoods.
The Tide source  reports that the training was sponsored by the Bayelsa Education Development Trust Fund (BEDTF) and Odyssey Educational Foundation to groom participants for technovation, an international contest for girls.
Speaking at a ceremony where the 100 female students showcased their mobile software applications, acting Chairman of BEDTF, Prof Francis Sikoki, noted that the fund was saddled with the responsibility of supporting education at all levels.
He noted that technology and knowledge had assumed a driver's seat and hence the need to introduce coding and robotics to 12 model schools across Bayelsa.
The lawmaker representing Sagbama/Ekeremor Federal Constituency, Mr Fred Agbedi, applauded the BEDTF for the training which would enhance the global competitiveness of the Ijaw Girl-Child.
Also speaking, Chief Bubaraye Dakolo, Chairman Bayelsa Traditional Rulers Council, said technology had become indispensable in the current times and advised parents to inculcate cultural awareness in their children.
Also at the event, which served as South-South regional pitch event for technoovation regional semi final selection, Dr Alice Atuwo, Executive Secretary of BEDTF, urged the participants to leverage on the platform to conquer their terrain.
She noted that the training resulted from the fund's quest for collaborations and partnerships and would serve to close up the gender imbalance for females in the technology space in Bayelsa.
Atuwo explained that the 100 girls into 20 groups in junior and senior categories were competing at the quarter final stages of the 2023 Technovation competition where three teams, one from junior category and two from senior category, would progress to semi final stages.
Team FINZ from Government Model Secondary School Twon Brass, emerged winners for the junior category with a mobile application for booking boat rides.
In the senior categories, team Unique Girls from Government Model Secondary School Ogbia, came tops with IMC tracker application to address irregular menstrual cycle amongst girls and women.
The students of Ijaw National Academy under the auspices of team INA came second with an application to tackle youth unemployment and encourage skills acquisition.
The Programme Director, Odyssey Educational Foundation, Mrs Stellar Uzochukwu-Dennis ,said that the winners would proceed to the semi final stages of the global competition with competitors from other countries in an online platform.
CBN Unveils 'SabiMONI' Platform For Financial Literacy, Inclusion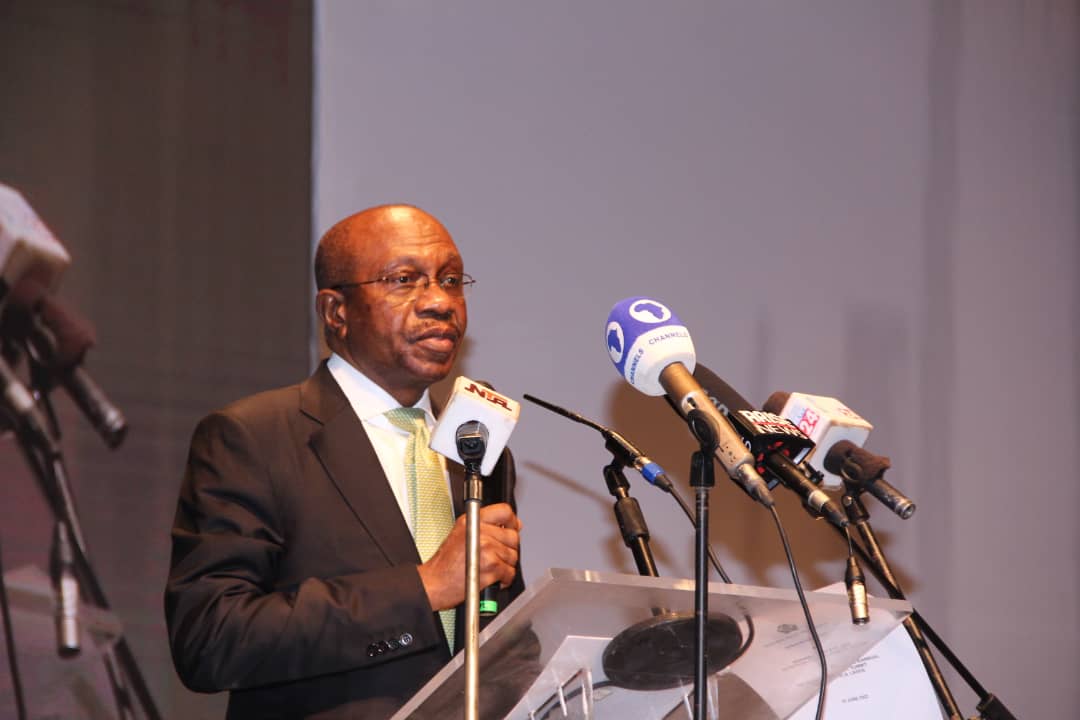 The Central Bank of Nigeria (CBN), on Monday, unveiled an e-learning platform, SabiMONI, to promote financial literacy and to deepen financial inclusion.
Speaking at the ceremony, the CBN Governor, Mr Godwin Emefiele, said the platform is a fully digital national e-learning platform that provided a knowledge base for financial literacy.
According to him, SabiMONI is aimed at providing individuals with the opportunity to be trained and to become Certified Financial Literacy Trainers (CFLT) through self-service.
"The platform is aimed at supporting our efforts toward ramping up the number of experts that can be used to drive financial education in the country and perhaps beyond.
"One of the key drivers of financial inclusion today, is no doubt financial literacy.
"In other words, the pace of financial inclusion is directly related to the level of financial literacy and financial capability",  he said.
He stressed that to address the financial inclusion gaps, the National Financial Inclusion Strategy 2022, identified increasing adoption and usage of financial services in priority demographics.
He said such demographics comprised of the most vulnerable segments such as women, youth, MSMEs and rural dwellers.
"And, especially, the Northern part of the country as well as expansion of digital financial services and platforms amongst its strategic priority area.
"Interestingly, the National Financial Inclusion Strategy 2022 places high priority on financial and digital learning.
"This will serve as a strategy that would enable the creation of a conducive environment for serving or ensuring the inclusion of the most excluded groups", he said.
The Director of Consumer Protection, CBN, Mrs Rashida Monguno,  said that financial literacy remained a key driver of financial inclusion globally.
According to her, it encompasses knowledge and skills that enable individuals to effectively manage financial resources to enhance their economic well-being.
"But it also includes trust, confidence, and participation in the formal financial system,'' mrs Monguno said.
"Financially literate consumers are always able to make better financial decisions. This is a catalyst for greater financial inclusion and stability of the financial system", she said.
She said penetration of financial literacy in Nigeria was still low, with a current rate of 64.1 per cent.
"This, no doubt, may not be unconnected with shortage of skilled financial literacy trainers and limited avenues or channels for financial education.
"Latest results from the Access to Finance Survey by Enhancing Financial Innovation and Access (EFInA) suggest the low level of financial literacy continues to constitute a barrier to financial inclusion", Monguno said.
She said SabiMONI was conceived as an avenue for driving financial education amongst the target segment of the Nigerian population to facilitate financial education programmes for end beneficiaries.
"It will also support efforts at enhancing financial inclusion through digitalisation.
"It would serve as a channel for propagating Digital Financial Literacy thereby ramping up adoption and usage of Digital Financial Services.
"With the launch of the SabiMONI platform, we now have a knowledge base where individuals can learn about financially literacy at their own pace from their comfort zones and with ease", she said.
According to Mrs. Aisha Ahmad, Deputy Governor, Financial System Stability of the CBN, the platform is aimed at supporting efforts toward ramping up the number of experts that can be used to drive financial education.
Ahmad said one of the key drivers of financial inclusion was financial literacy.
"Research has shown that the absence of or low levels of financial literacy constitutes an  impediment to financial inclusion.
"In other words, the pace of financial inclusion is directly related to the level of financial literacy and financial capability", she said.