'Security Agents Need Higher Education To Defeat Bandits'
The Archbishop of Kaduna Diocese, Anglican Communion, Bishop Timothy Yahaya, has said that for the country to win the war against banditry and kidnapping, the nation's security men must be upgraded educationally and in quick response to the activities of the criminal elements.
Yahaya spoke to journalists, yesterday, at the premises of Christ Anglican Church, Kaduna, before ordaining five of his members into Priesthood and 12 others as Deacons.
He advised that the Federal Government should open recruitment depots across the country to recruit thousands of police and soldiers to wage war against the bandits.
He said the number of criminals in the bush has outnumbered the number of security men fighting them, adding that the minimum academic qualifications for the nation's police should be a national diploma.
"I want to believe that at the national level our leaders have accepted the reality that it is not an easy task for Nigerians. And, therefore, I want us to work in various dimensions; number one dimension is that we must declare state of emergency on security in Nigeria. We need state of emergency.
"We are supposed to open depots across the country to recruit soldiers and police in thousands to beat these men in the bush because it is like the number of the men we have in the bush has outnumbered our security men. We need a security emergency.
"Number two, our recruitment process has to change because these criminals are degrees holders, Masters holders, and if we must beat them, the minimum requirement into the Nigeria police should be national diploma so that we can have sharper people that can beat these modern criminals we have around.
"I want to say that the economy of Nigeria is very sick. We must do something about it. We are talking about diversification; it is not just with mouth to see the reality of diversification.
"Nigeria can feed the whole of Africa. And that will give us a clean economy in this country. We should make sure that whatever we are doing we should cause a revolution in the power sector.
"And I want to speak to Nigerians that if we want to move ahead, we must ensure the relationship between agriculture and industry and by so doing we will find out that our country will be great. And those in the ministry of trade, commerce, and industry have to be very careful.
"We import toothpicks to Nigeria, we import envelopes to Nigeria, we import tissue paper to Nigeria.
"It means that our hard-earned currency going out of this country for things that are not necessities of life. We should cut down rubbish and import only what is necessary in this country.
"And let me add that we should patronise made-in-Nigeria goods so that this country will be great again. When we stop importing rubbish, we are creating jobs in our country. Don't export our hard-earned money to the world," he said.
On Priesthood ordination, he said, "we are very careful not to ordain unworthy people because the world has been saturated with ministers, but ministering nothing.
"So, we are very careful that the men we are ordaining and sending out today are trustworthy, credible, reliable, dynamic, and pragmatic men to make impact and change our generation.
"These ones are with a difference. We want to call on all leaders that have authority to ordain to be very careful who they ordain because even the Bible says don't be quick to lay your hands on who you want to ordain.
"The difference between a motivational speaker and a priest is that a priest is declared in the hands of God to preach reality, while a motivational speaker moves your emotions, makes you to be excited for a few minutes. Having been excited, you realised that reality is not with you.
"A true man of God preaches reality with you for eternity. And I can tell you that we are not only having motivational speakers, but we also are not having people who have become ministers of finance of the gospel, who have made merchandise of the gospel, nonsense of the gospel, and that is what we are out to correct so that by our generation and time, we don't get these wrong people in position of leadership.
"Whoever is ordained is a leader and therefore I want to challenge pastors all over the world and even political leaders to know that leadership is trust, in leadership you are expected to deliver goods and services that are expected by your people.
"If you are a pastor you are expected to deliver in three forms; in spirit, in God, and in body, that means you are a complete human being. And it is expected that you are at your duty post 24 hours because people will be in one crisis or the other.
"Today if people could preach against drugs peddling, drug abuse in our country will come to barest minimum.
"If our children are trained by ministers as they grow and we bring back Christian Religious Knowledge (CRK) and bring more teachers of CRK to teach the reality, I believe our citizenry will be better today.
"Therefore, I call on our leaders, whoever is there, that leadership is a trust, one day we shall give an account of it.
"Remember that as a good leader there are legacies you will leave behind that you will be remembered for.
"Do you want to be remembered for stocking money in water tanks, hiding money in soakaways, the number of houses you bought in Dubai, how you looted your people, dilapidated houses, potholes on roads, your IGR is increasing and there is no development anywhere, or the good things you have done for the people? Remember that there is a day of reckoning when you shall give an account of leadership.
"The Priests have to be very prayerful, because without God nothing is possible, they have to speak out to men in authority and leadership, they should not be political, not to take sides, they should remain neutral to be able to tell the truth to power.
"We must live by example, people must see us as the people they can trust, the people they can believe and relate with, the people that bring solutions to the problems of our country.
"Today, I believe that the problem of Nigeria will become a thing of the past if we look unto God and live exemplary life, tell ourselves the truth.
"No matter your faith, no matter your religion, you are supposed to be nationalistic and patriotic to this country. It is my prayer and desire that we all become patriotic in this country," he said.
NDLEA Arrests 774 Suspects, Seizes 3,874.3kgs Of Drugs In Benue, Nasarawa, Plateau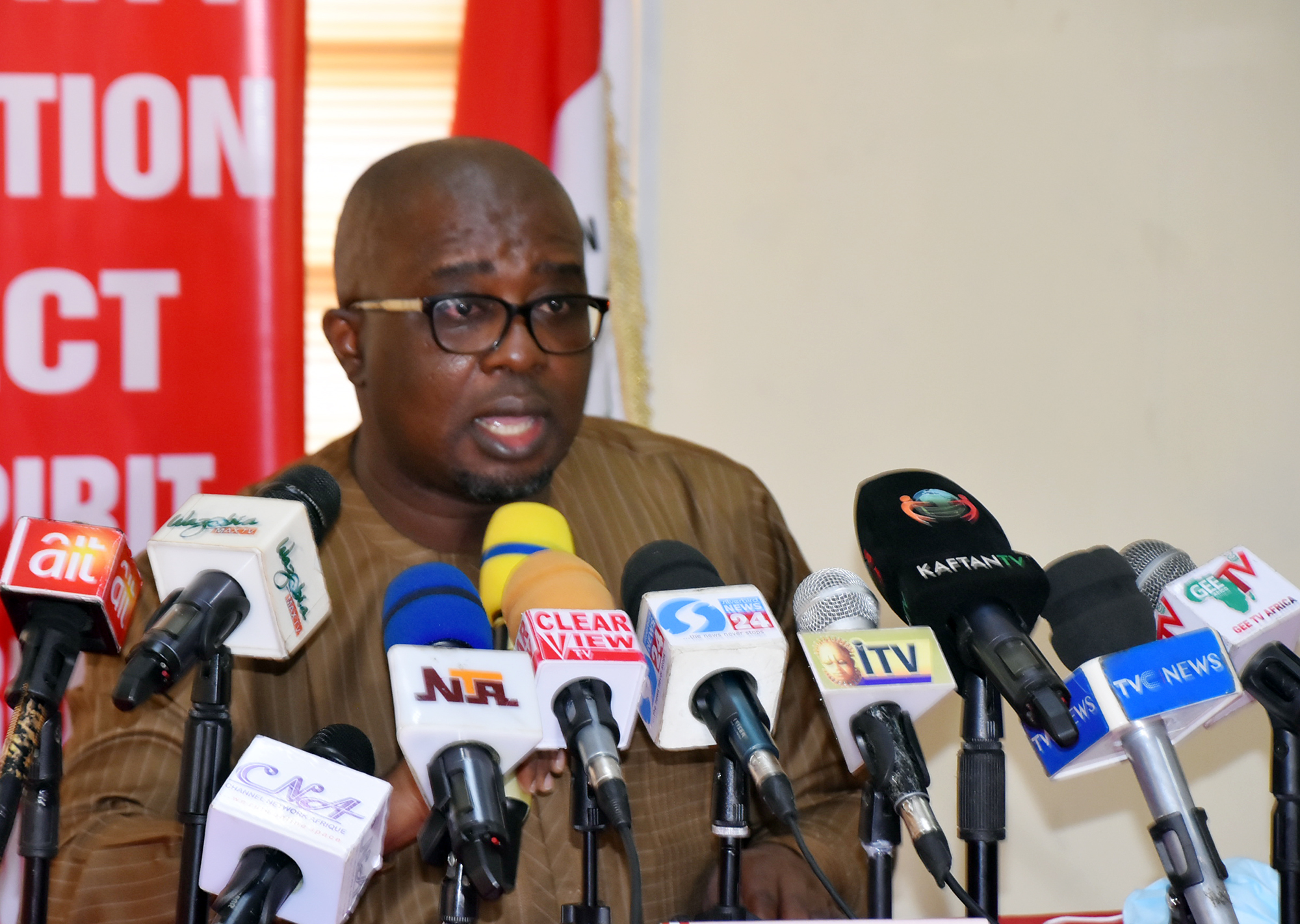 NDLEA arrested 774 suspects and seized 3,874.3kgs of various narcotics and psychotropic substances in Nasarawa, Benue and Plateau State in the first half of 2022.
The three states make the Zone D of the narcotics agency.
Zonal Commander in the zone Umoru Ambrose, said this in Lafia yesterday while marking the 2022 UN International Day against Drug Abuse and Illicit Trafficking.
He said 134 drug suspects were prosecuted during the period, while 378 drug users were counselled and rehabilitated.
He added that states in the zone had intensified their operations in the War against Drug Abuse and sensitisation.
Ambrose called on all stakeholders to get involved in curbing drugs menace in the zone.
In his remarks, NDLEA Commander in Nasarawa State, Peter Odaudu, said the celebrations underscored the need for access to proper treatment for people with drug disorders.
He stressed that the war against drugs must be intensified in Nasarawa State especially given its position as the second highest drug prevalence state in the North Central after Kwara.
"Statistics from the 2018 drug survey showed a very alarming trend, the involvement of females in drug issues.
"We have at least one female out of every four drug users; this development is worrisome and must be reversed,'' he said.
Odaudu thanked Nasarawa State's Governor Abdullahi Sule for his support for the NDLEA and solicited urgent intervention in the provision of operational vehicles and the construction of a rehabilitation centre.
Guest speaker, Mr Nwora Okpalaeke, who is coordinator of the Pharmacists Council of Nigeria in Nasarawa State, said 494,000 users died of drug abuse in 2019.
He spoke on "Illicit Drugs in Health and Humanitarian Crises.''
He said drug abusers suffered liver cirrhosis, stroke, hepatitis, kidney and heart failure, noting that 14.3 million Nigerians are drug addicts, while three million are suffering from drug-related disorders.
"Government should strengthen the system to prevent proliferation of drugs and pay attention to agencies charged with reversing the situation.
"Drug abuse affects economic growth; the higher the abuse the higher the level of insecurity and poverty,'' he said.
Senior Special Assistant on Primary Healthcare to Governor Sule, Margaret Elayo, commended the NDLEA in the state and assured of partnership to curb drug abuse in Nasarawa State.
The theme for this year's celebration of the Day is: "Addressing Drug Challenges in Health and Humanitarian Crises.'
NDLEA Arrests 218 Suspects, Seizes 1,471.314kg Of Drugs In Imo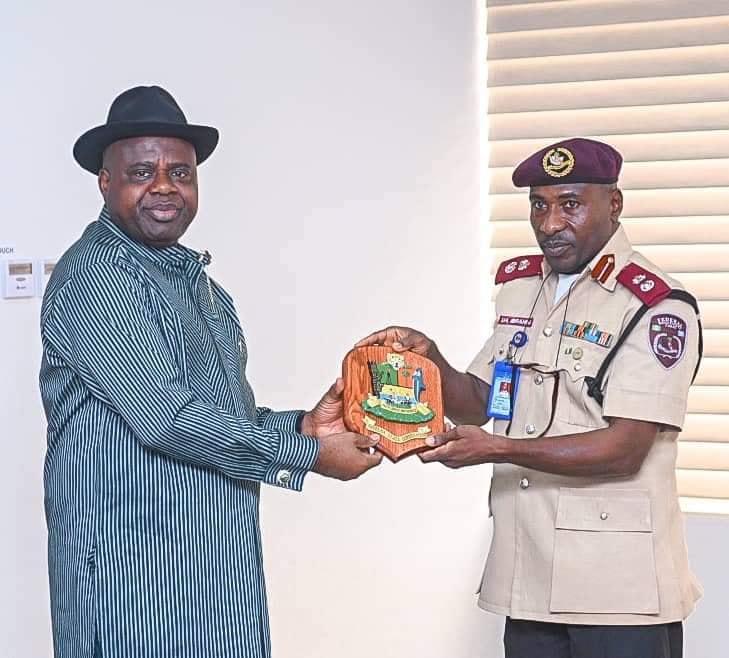 The Imo State Command of the National Drug Law Enforcement Agency (NDLEA) has arrested 218 drug suspects made up of 171 males and 47 females.
The agency has also seized 1,471.314kg of drugs between July 2021 and June 2022.
The state commandant, NDLEA, Mr. Reuben Apeh, disclosed this while speaking to The Tide ahead of this year's International Day Against Drug Abuse and Illicit Drugs Trafficking.
He said that 1,458.49kg of Cannabis Sativa, 1,0513kg of cocaine, 0.2077kg of Heroine, 3.896kg of Methamphetamine and 3.184kg of Tramadol were exhibits seized within the period under review.
Apeh disclosed further that cannabis farm in hectares was also destroyed in Imo State while 0.5278kg of Rohypnol and 2.5135kg of diazepam were among the seized exhibits.
He stated that some of the arrested suspects had been arraigned and convicted for drug related offences at the Federal High Court.
According to him, "Within the period covered, 51 were convicted and 145 were charged and their cases are still on going".
Apeh described the drug situation in Imo State as worrisome, saying women have joined the illicit trade for financial gains.
He lamented that drug peddling was alarming among the younger generation in the state.
He, therefore, called on the stakeholders to partner with NDLEA to sensitize the society on the dangers of drug abuse.
By: Joe Nwachukwu, Owerri
NDE Trains 750 Youths On Apprenticeship Skills In Imo
The National Directorate for Employment (NDE) has commenced the training of 750 youths on various apprenticeship skills in Imo State.
Director-General of the NDE, Mallam Abubakar Nuhu-Fikpo, made this known while flagging off the training programme in Owerri, the Imo State capital.
The Tide reports that the training is captured under the Advanced National Open Apprenticeship Scheme (A-NOAS) and Basic National Apprenticeship Scheme (B-NOAS) of the Directorate's Department of Vocational Skills Development (VSD).
The training skills include barbing, basic tailoring, hairdressing, welding, event planning, make- up, confectionery and auto mechanic, among others.
Nuhu-Fikpo, represented by the State Coordinator of the NDE in Imo State, Mrs Ngozi Ihenacho, explained that the trainees include youths and women drawn from the 27 local government areas of the state.
According to him, the intensive training programme will take place in the Directorate's training centres, one in each senatorial district of the state, and last for three months.
He urged the trainees to utilise the opportunity provided by the training programme to acquire viable skills that would enable them become self-reliant, and thereby decongest the labour market, and reduce poverty and hunger.
"In today's world, opportunities such as these are rare and hardly come on a platter and I  urge you, my dear beneficiaries, to take this opportunity serious, be punctual at the training venue with the aim of liberating yourselves from the chains of poverty and unemployment", he advised.
Also speaking at the programme, Director of the VSD, Mallam Isa Abdu, explained that the training scheme would run simultaneously, with the beneficiaries receiving transport allowances for the duration of training.
Abdu, represented by a senior staff in VSD, Mr Onyekwelu Igwesi, said that expert trainers had been hired to conduct the training and urged the trainees to justify the opportunity given them to become employers of labour.
"All over the world, as the value of money depreciates, entrepreneurs are adjusting with the times, hence the need for viable skills that can drive the economy. Learn the skills and be your own boss", he said.
One of the trainees, Miss Oluchi Uchenna, who responded on behalf of his colleagues, thanked the NDE for creating the opportunity for them to thrive in their quest to become economically independent.
By: Joe Nwachukwu, Owerri