2021 World Passports: Nigeria Drops To 101 …As Citizens Can Only Enter 46 Countries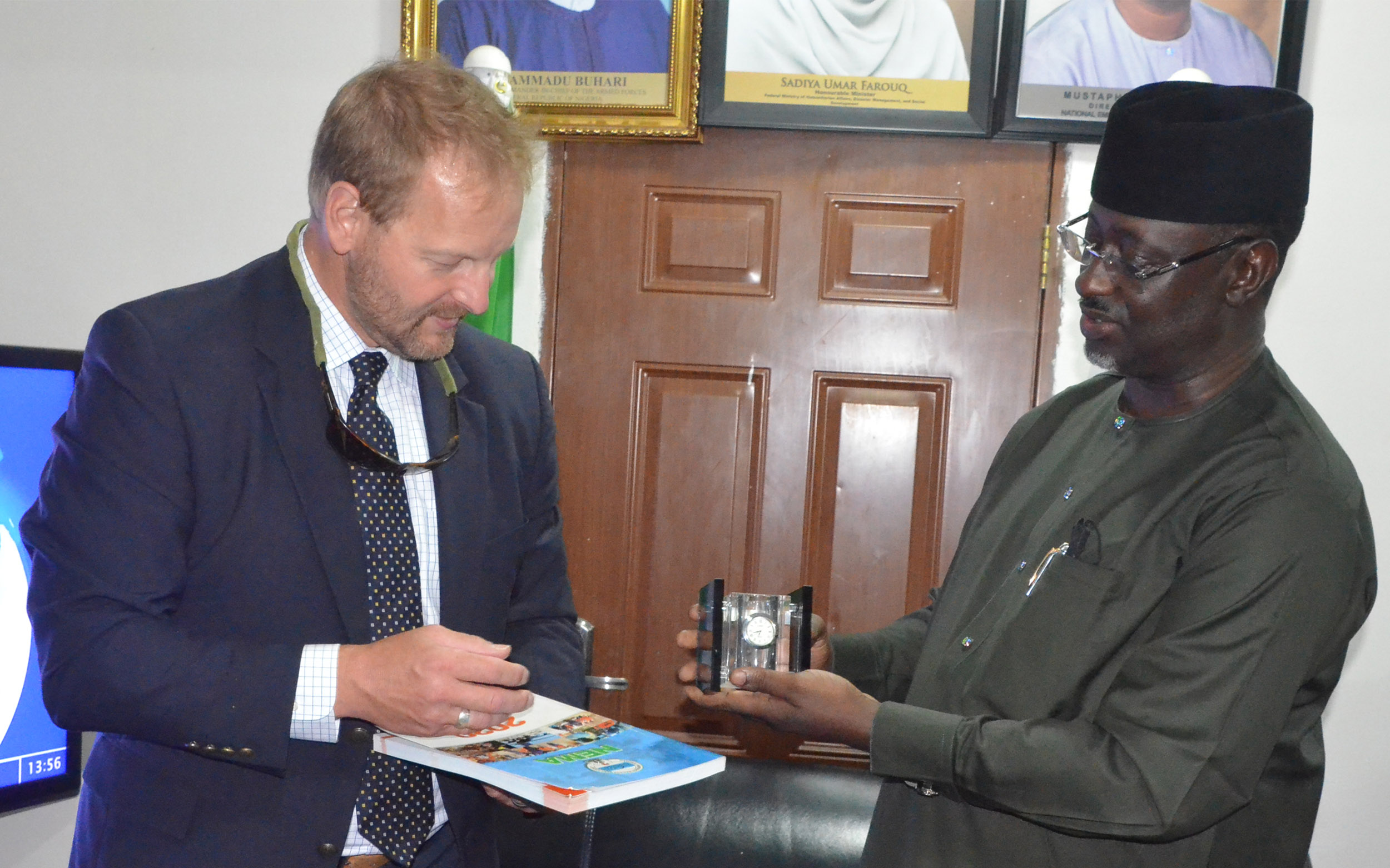 Japan's passport is the 2021 World's Most Powerful, according to the Henley Passport Index released, yesterday.
The Asian giant retains the top spot for the fourth year in a row with easy entry into 193 destinations, up from 191 in 2020.
Nigeria's passport is ranked 101 – with access to 46 nations – dropping from 97 in 2020.
Henley & Partners says the index is based on data from the International Air Transport Association (IATA).
"With the postponed Tokyo 2020 Olympics just weeks away, and the country in a 'quasi' state of emergency, Japan nonetheless retains its hold", a statement read.
The travel documents are rated according to the number of destinations the holders can access without a prior visa.
A total of 27 countries currently share the top 10 positions.
The report said while some progress was made between January to March 2021, international mobility restored to just 12 percent of pre-COVID-19 levels in the same period in 2019.
Although European passports consistently made the top ten in the index's 16-year history, Japan, Singapore, and South Korea now lead.
Singapore remains in 2nd place, with a visa-free/visa-on-arrival score of 192; South Korea continues to share joint-3rd place with Germany, each with a score of 191.
Like in 2020, the United Kingdom and the United States share joint-7th place on the index (score of score), a steady decline since they held the top spot in 2014.
The Chairman of Henley & Partners, Dr. Christian H. Kaelin, said it is uncertain how long travel restrictions will remain in place, but it is apparent that global mobility will be hampered throughout 2021.
"In many countries, serious doubts have arisen as to the ability to handle a global crisis, with the subsequent embrace of more inward-looking priorities."
"Increasing deglobalization will no doubt have profound consequences, among them further damage to the world's economy, a significant reduction in global mobility, and restrictions on people's freedom to make the best choices for their families and their businesses," he said.
Kaelin added that people's need to expand their residence and passport options is clearer than ever.
Rank and number of accessible countries of the world's top 10 passports, include, Japan – 193; Singapore – 192; South Korea and Germany – 191 each; Italy, Finland, Spain and Luxembourg tying at 190; Denmark and Austria – 189; five countries of Sweden, France, Portugal, Netherlands and Ireland can access 188 nations, passports from Switzerland, United States, United Kingdom, Belgium, and New Zealand can access 187 countries.
Also, citizens with Norway, Greece, Malta, and Czech Republic passports can entre 186 countries; while those with passports from Canada and Australia can have access to 185 countries; just as citizens from Hungary can have access to 184 nations.
Buhari Identifies Two Options To Avoid Civil War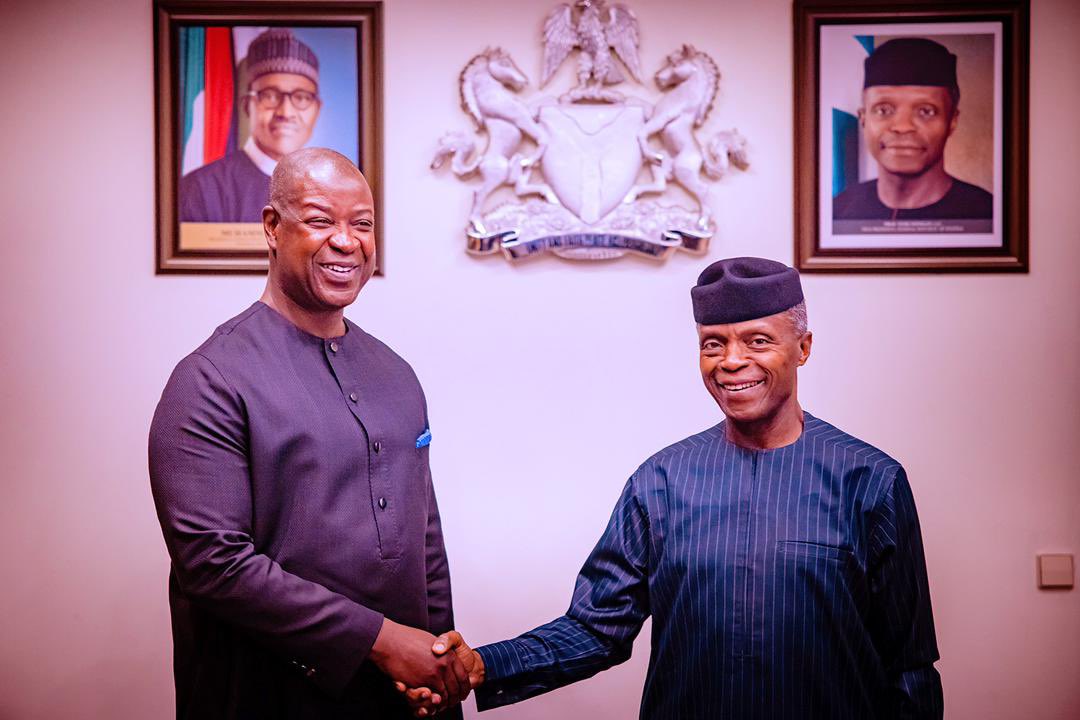 President Muhammadu Buhari has identified two things Nigerians should do to prevent another civil war.
Buhari urged Nigerians to be tolerant of one another to avoid another civil war.
The president spoke during his visit in Kigali, Rwanda, where he attended the 26th Commonwealth Heads of Government Meeting, yesterday.
In his verified Facebook, Buhari wrote: "I visited the Kigali Genocide Memorial this afternoon. I took two lessons from this sobering tour: One, Nigerians must continue to be tolerant of one another, and two, we have a responsibility to preserve our own history from the Nigeria civil war.
"Nigeria is strongly committed to the prevention of mass atrocity anywhere in the world and believes that perpetrators of such crimes; and their enablers, anywhere in the world must be held accountable."
Obi Explains Visit To Wike ….As Bauchi Gov, Senators, Others Storm PH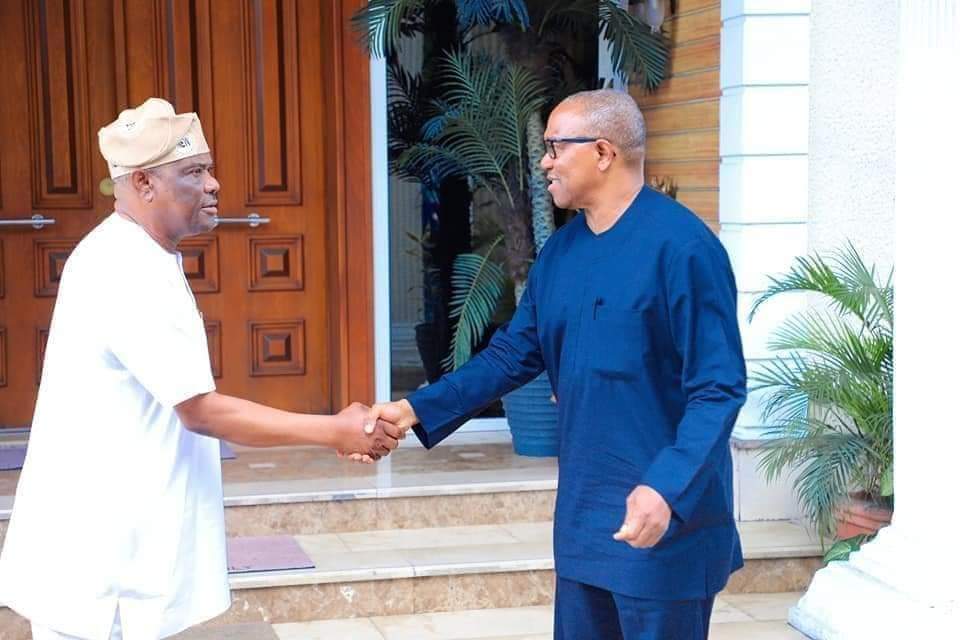 The private residence of the Rivers State Governor, Chief Nyesom Wike has turned to a Mecca of sort as political heavyweights from all spectrums of the isles have continued to throng the state to consult with the governor.
The presidential candidate of the Labour Party (LP),Peter Obi, has given reason why he paid a private visit to Rivers State Governor, Chief Nyesom Wike, in his residence at Rumuepirikom, Obio/Akpor Local Government Area.
Obi visited the former presidential aspirant of the Peoples Democratic Party (PDP) at his private residence in Port Harcourt, last Wednesday.
While details of the meeting remains sketchy, the former Anambra State governor, hours later, took to his official Twitter handle to give hint on why he held closed door meeting with Wike.
He disclosed that he met with Wike to discuss vital national issues.
His tweet read: "Earlier, I visited Port Harcourt, to confer with H.E. @GovWike on vital issues of national interest."
Obi's visit came amid speculations making the rounds that Wike, former presidential hopeful on the platform of the main opposition Peoples Democratic Party (PDP), may in a showdown, defect to the Labour Party.
However, the Rivers State governor, has repeatedly said that he would not leave the party he has sacrificed so much to help build over the years.
Also on Wednesday, another team of PDP leaders visited the Rivers State governor in his private residence in Port Harcourt.
The leaders included the Deputy National Chairman of the PDP, South-South Zone, Chief Dan Orbih; Bauchi State Governor and former PDP Presidential aspirant, Senator Bala Mohammed; and a former minister during the President Goodluck Jonathan administration, and staunch supporter of Wike's presidential ambition, Mohammed Adoke, among others.
Similarly, two days after assuming leadership, Senate Minority Leader, Senator Philip Tanimu Aduda, yesterday, led the PDP leadership of the Senate on a meeting with Rivers State Governor, Chief Nyesom Wike.
The meeting, which was held at the Rumuepirikom country home of the governor, also had the Senate Minority Whip, Senator Chukwuka Utazi, Senate Deputy Minority Leader, Senator Shuaibu Lau, Senate Deputy Minority Leader, Senator Danjuma La'ah, and Senator Barry Mpigi in attendance.
The senators, who arrived at the governor's residence by 3:10pm, immediately went into a closed door meeting with the governor and left by about 6pm without giving an inkling of the nature of their meeting.
Earlier at the weekend, the Ebonyi State Governor, Engr Dave Umahi had visited the governor in his private residence in Port Harcourt.
Details of the closed door meeting were also not made public.
RSG Assures On Delivery Of Democratic Dividends …Says 'We Cannot Be Distracted'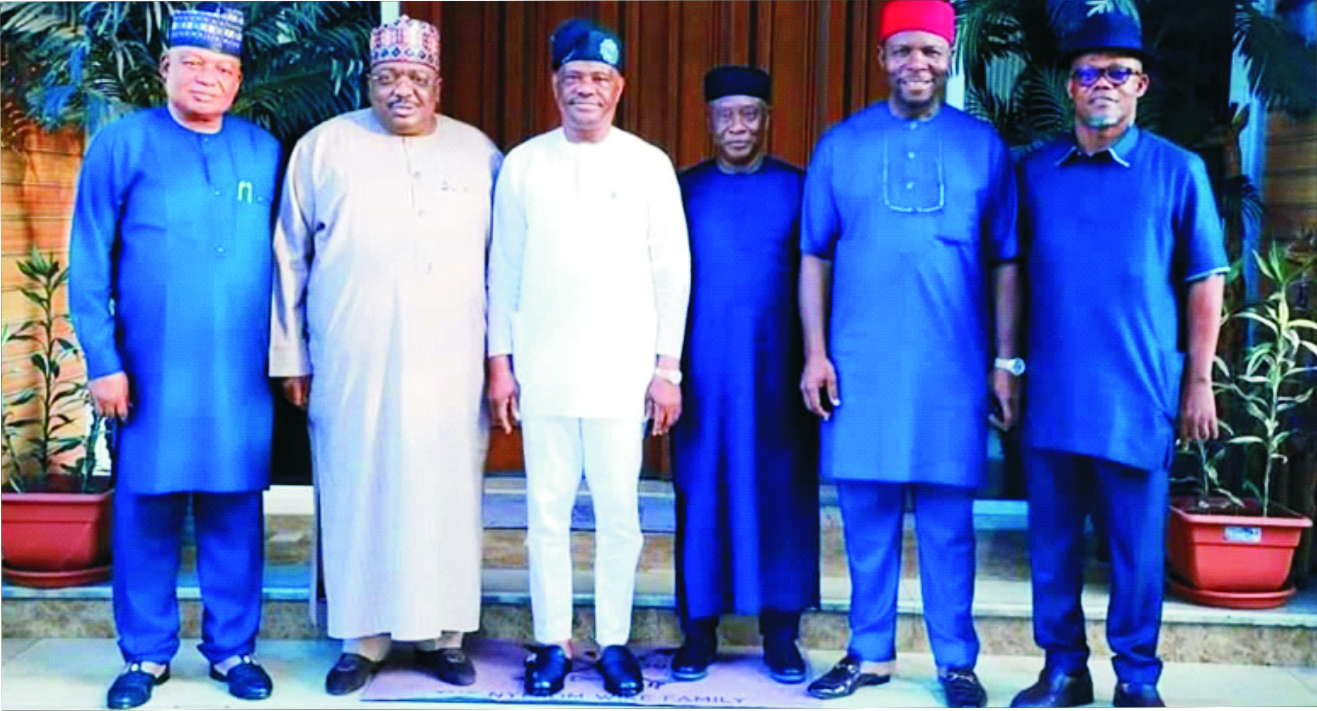 The Rivers State Government has insisted that its commitment to providing top-notch sustainable infrastructural facilities for the benefit of the Rivers people remains firm.
The state Deputy Governor, Dr. Ipalibo Harry Banigo stated this in her keynote address during the 16th Annual Scientific Conference of Nigerian Association of Dermatologists and 3rd Scientific Meeting of the African Society of Dermatology and Venereology at Hotel Presidential in Port Harcourt, yesterday.
Banigo, who said that the Governor Nyesom Wike-led administration had resolved not to be distracted in delivering dividends of democracy to the Rivers people, disclosed that at inception in 2015, the state government ensured that all dilapidated health facilities it met on ground were renovated, equipped and positioned to provide the needed health care delivery services.
"To further boost the manpower needs of the health sector in the state, this administration has established the Faculty of Medicine at the Rivers State University with a view to producing adequate manpower for our health system in the state.
"The state government also offer scholarships to students at the Rivers State University and PAMO University of Medical Sciences to study medicine and other paramedical disciplines", Banigo stressed.
According to her, the Governor Wike-led administration has also reconstructed zonal hospitals for effective referral services, a state-of-the-art Mother and Child Hospital, adding that it was constructing the Dr. Peter Odili Cancer and Cardiovascular Diseases Diagnostic and Treatment Centre, which would address radiotherapy and cancer treatment.
The deputy governor, who urged the Nigerian Association of Dermatologists, to commence mentoring outreaches to medical schools across the country, to encourage young doctors to embrace dermatology as an area of specialisation, added that it should be replicated across Africa to boost the numerical strength of dermatologists and dermatological services in Nigeria and Africa in the near future.
In his remarks, the President of the African Society of Dermatology and Venereology, Prof. Abel Nze Onunu, said the ASDV was formed in 2015 with the goal to improve the practice of dermatology and venereology in the African continent, through improved training, collaboration and research.
Also speaking, the National President of the Nigerian Association of Dermatology, Dr. Tahir Mohammed, said over the years the association had maintained steady progress in achieving its aim of ensuring progress in the practice of dermatology in Nigeria, adding that the association intended to maintain and strengthen its partnership with government and non-governmental organisations to advance skin health.
Welcoming the participants, the Chairman of the Local Organising Committee, Dr. Dasetima Dandeson Altride, said the conference offers an opportunity for dermatologists in Nigeria and Africa to share best practices and experience in the practice of dermatology.
Highlights of the occasion were the presentation of a Certificate of Excellence to Governor Nyesom Wike, for his Outstanding Performance and Lasting Contributions in the Development of Public Health Sector in Rivers State, while his Deputy, Dr. Ipalibo Harry Banigo, was conferred with a Life Time Achievement Award for Dermatology, Public Health and Political Leadership.