US Govt Begins New €22.8m Lassa Vaccine Trial In Nigeria

The International AIDS Vaccine Initiative (IAVI) was awarded €22.8million by the European & Developing Countries Clinical Trials Partnership and the Coalition for Epidemic Preparedness Innovations (CEPI) to conduct a Phase IIb clinical trial of IAVI's Lassa fever vaccine candidate among adults and children in Liberia, Nigeria, and Sierra Leone. 
The vaccine candidate uses a recombinant vesicular stomatitis virus vector, which is now registered for use in eight African countries.
A statement by the US Mission in Nigeria, made available to The Tide via email, said, "This joint award supports an international collaboration across Africa, Europe, and North America, called the 'Lassa Fever Vaccine Efficacy and Prevention for West Africa' (LEAP4WA), which will also strengthen the research capacity of investigational sites where Lassa fever outbreaks and disease occur frequently.
"The LEAP4WA consortium consists of the following members: IAVI Inc., U.S.; IAVI Stichting, Netherlands; Tulane University School of Public Health and Tropical Medicine, U.S.; Ministry of Health and Sanitation/Kenema Government Hospital in Sierra Leone; Imperial College of Science Technology and Medicine, U.K.; University of Liberia, Liberia; Epicentre, France; and Henry M. Jackson Foundation Medical Research International Ltd/Gte (HJFMRI), Nigeria.
"In Nigeria, HJFMRI will conduct the study at its Clinical Research Center (CRC) supported by the Walter Reed Army Institute of Research.
"Other supported WRAIR Lassa projects being implemented at the CRC and other sites across Nigeria include a Lassa incidence study in collaboration with the African Centre of Excellence for Genomics of Infectious Diseases (ACEGID), a Lassa seroprevalence study, and a potential opportunity for a CEPI-funded Phase IIa Lassa vaccine study through a WRAIR/IAVI collaboration.
"When infected with Lassa fever virus, patients exhibit a high fever accompanied by bleeding, sore throat, vomiting, and body pains.
"The zoonotic virus, which rapidly spreads through bodily fluids, is transmitted to man by an infected multi-mammate rat, (mastomys natalensis).
"The illness was first reported in the Lassa community in Borno State, Nigeria, when two missionary nurses died from an unusual febrile illness.
"Since then, outbreaks continue to be reported in Nigeria and the disease, which is gradually becoming endemic in many parts of West Africa is now being transported to overseas country like the US and UK.
"Despite these outbreaks, there is yet no Lassa fever vaccine.
"An estimated 300,000 to 500,000 Lassa fever cases are diagnosed annually, resulting in approximately 5,000 deaths.
"The World Health Organization has identified Lassa fever as one of the top emerging pathogens likely to cause severe outbreaks in the near future.
"In 2018, the Nigeria Centre for Disease Control (NCDC) reported the largest ever number of cases in Nigeria, with over 600 confirmed cases and over 170 deaths.
"As of May, 2021, 14 states have recorded at least one confirmed case and over 2000 suspected cases this year, with the majority of cases emanating from Edo and Ondo states.
"CRC was established in 2014, initially supporting Phase II Ebola vaccine trials funded by Glaxo Smith Kline and Janssen.
"Since that time, its rapidly expanding research efforts have covered a broad range of infectious diseases. Of note, current research also includes two Covid-19 studies. Site preparations are ongoing for an imminent Phase III SARS-CoV-2 candidate vaccine trial sponsored by Sanofi Pasteur.
"Under a collaborative grant application between HJFMRI and ACEGID, the CRC was selected for an Africa Centre for Disease Control grant to potentially conduct a study entitled "Assessing the Effect of SARS-CoV-2 Variants on Vaccine-induced and Naturally-acquired Immune Responses in Nigeria" (SARS-CoVAN Project), the statement added.
NDLEA Arrests 774 Suspects, Seizes 3,874.3kgs Of Drugs In Benue, Nasarawa, Plateau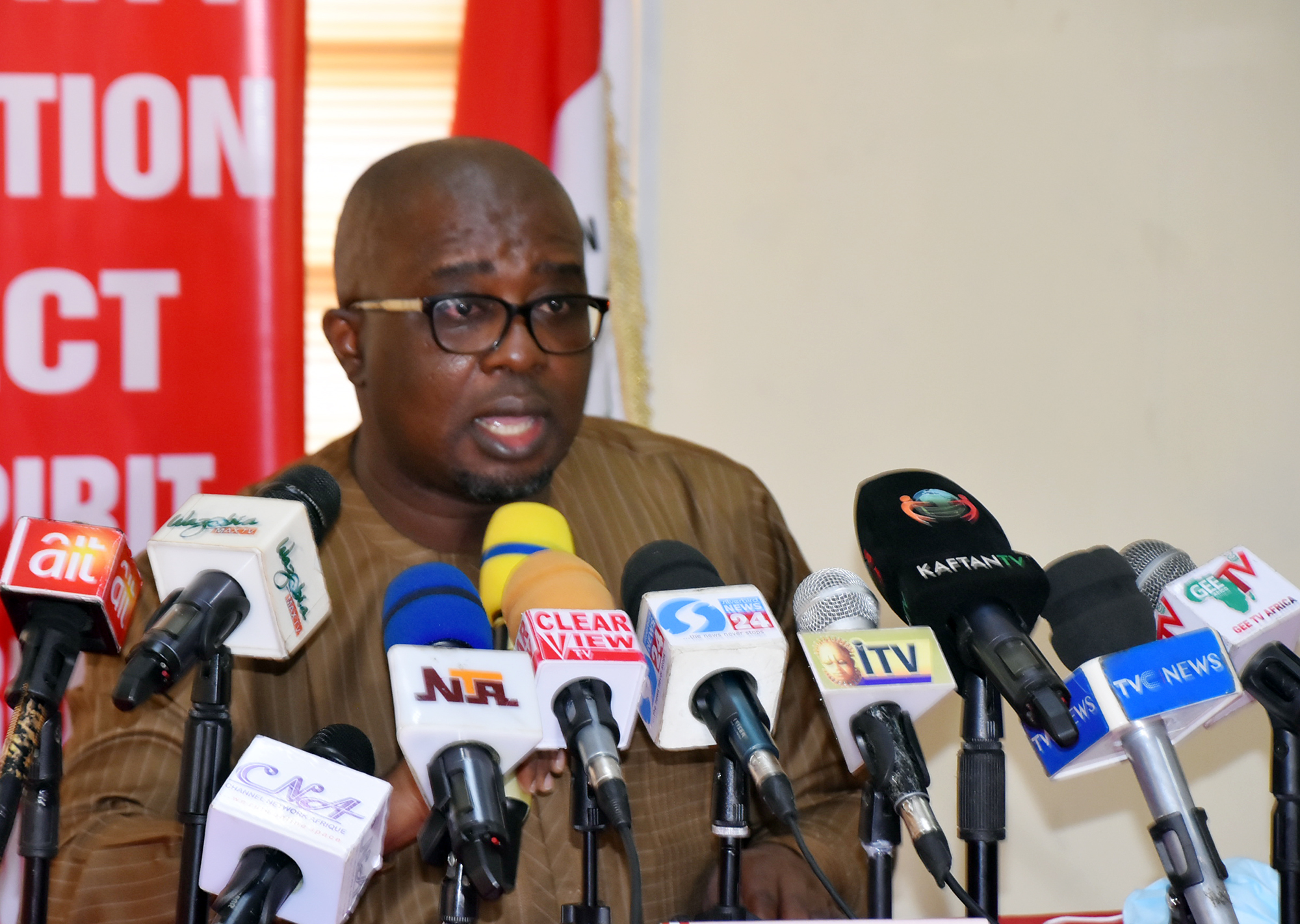 NDLEA arrested 774 suspects and seized 3,874.3kgs of various narcotics and psychotropic substances in Nasarawa, Benue and Plateau State in the first half of 2022.
The three states make the Zone D of the narcotics agency.
Zonal Commander in the zone Umoru Ambrose, said this in Lafia yesterday while marking the 2022 UN International Day against Drug Abuse and Illicit Trafficking.
He said 134 drug suspects were prosecuted during the period, while 378 drug users were counselled and rehabilitated.
He added that states in the zone had intensified their operations in the War against Drug Abuse and sensitisation.
Ambrose called on all stakeholders to get involved in curbing drugs menace in the zone.
In his remarks, NDLEA Commander in Nasarawa State, Peter Odaudu, said the celebrations underscored the need for access to proper treatment for people with drug disorders.
He stressed that the war against drugs must be intensified in Nasarawa State especially given its position as the second highest drug prevalence state in the North Central after Kwara.
"Statistics from the 2018 drug survey showed a very alarming trend, the involvement of females in drug issues.
"We have at least one female out of every four drug users; this development is worrisome and must be reversed,'' he said.
Odaudu thanked Nasarawa State's Governor Abdullahi Sule for his support for the NDLEA and solicited urgent intervention in the provision of operational vehicles and the construction of a rehabilitation centre.
Guest speaker, Mr Nwora Okpalaeke, who is coordinator of the Pharmacists Council of Nigeria in Nasarawa State, said 494,000 users died of drug abuse in 2019.
He spoke on "Illicit Drugs in Health and Humanitarian Crises.''
He said drug abusers suffered liver cirrhosis, stroke, hepatitis, kidney and heart failure, noting that 14.3 million Nigerians are drug addicts, while three million are suffering from drug-related disorders.
"Government should strengthen the system to prevent proliferation of drugs and pay attention to agencies charged with reversing the situation.
"Drug abuse affects economic growth; the higher the abuse the higher the level of insecurity and poverty,'' he said.
Senior Special Assistant on Primary Healthcare to Governor Sule, Margaret Elayo, commended the NDLEA in the state and assured of partnership to curb drug abuse in Nasarawa State.
The theme for this year's celebration of the Day is: "Addressing Drug Challenges in Health and Humanitarian Crises.'
NDLEA Arrests 218 Suspects, Seizes 1,471.314kg Of Drugs In Imo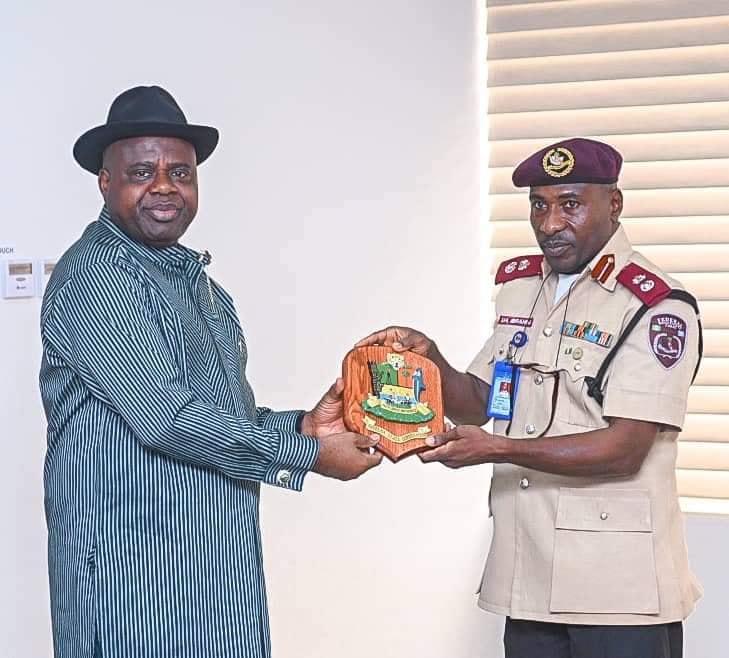 The Imo State Command of the National Drug Law Enforcement Agency (NDLEA) has arrested 218 drug suspects made up of 171 males and 47 females.
The agency has also seized 1,471.314kg of drugs between July 2021 and June 2022.
The state commandant, NDLEA, Mr. Reuben Apeh, disclosed this while speaking to The Tide ahead of this year's International Day Against Drug Abuse and Illicit Drugs Trafficking.
He said that 1,458.49kg of Cannabis Sativa, 1,0513kg of cocaine, 0.2077kg of Heroine, 3.896kg of Methamphetamine and 3.184kg of Tramadol were exhibits seized within the period under review.
Apeh disclosed further that cannabis farm in hectares was also destroyed in Imo State while 0.5278kg of Rohypnol and 2.5135kg of diazepam were among the seized exhibits.
He stated that some of the arrested suspects had been arraigned and convicted for drug related offences at the Federal High Court.
According to him, "Within the period covered, 51 were convicted and 145 were charged and their cases are still on going".
Apeh described the drug situation in Imo State as worrisome, saying women have joined the illicit trade for financial gains.
He lamented that drug peddling was alarming among the younger generation in the state.
He, therefore, called on the stakeholders to partner with NDLEA to sensitize the society on the dangers of drug abuse.
By: Joe Nwachukwu, Owerri
NDE Trains 750 Youths On Apprenticeship Skills In Imo
The National Directorate for Employment (NDE) has commenced the training of 750 youths on various apprenticeship skills in Imo State.
Director-General of the NDE, Mallam Abubakar Nuhu-Fikpo, made this known while flagging off the training programme in Owerri, the Imo State capital.
The Tide reports that the training is captured under the Advanced National Open Apprenticeship Scheme (A-NOAS) and Basic National Apprenticeship Scheme (B-NOAS) of the Directorate's Department of Vocational Skills Development (VSD).
The training skills include barbing, basic tailoring, hairdressing, welding, event planning, make- up, confectionery and auto mechanic, among others.
Nuhu-Fikpo, represented by the State Coordinator of the NDE in Imo State, Mrs Ngozi Ihenacho, explained that the trainees include youths and women drawn from the 27 local government areas of the state.
According to him, the intensive training programme will take place in the Directorate's training centres, one in each senatorial district of the state, and last for three months.
He urged the trainees to utilise the opportunity provided by the training programme to acquire viable skills that would enable them become self-reliant, and thereby decongest the labour market, and reduce poverty and hunger.
"In today's world, opportunities such as these are rare and hardly come on a platter and I  urge you, my dear beneficiaries, to take this opportunity serious, be punctual at the training venue with the aim of liberating yourselves from the chains of poverty and unemployment", he advised.
Also speaking at the programme, Director of the VSD, Mallam Isa Abdu, explained that the training scheme would run simultaneously, with the beneficiaries receiving transport allowances for the duration of training.
Abdu, represented by a senior staff in VSD, Mr Onyekwelu Igwesi, said that expert trainers had been hired to conduct the training and urged the trainees to justify the opportunity given them to become employers of labour.
"All over the world, as the value of money depreciates, entrepreneurs are adjusting with the times, hence the need for viable skills that can drive the economy. Learn the skills and be your own boss", he said.
One of the trainees, Miss Oluchi Uchenna, who responded on behalf of his colleagues, thanked the NDE for creating the opportunity for them to thrive in their quest to become economically independent.
By: Joe Nwachukwu, Owerri