Commander Wants Specific Duties For Man O' War
Deputy Commander, Operation, Intelligence and Monitoring, Man O' War Nigeria, Rev Amb Rissi Natty Kriss has reiterated his call on the federal government to assign specific duty to Man' O' War Nigeria.
Amb. Rissi made the call while addressing newsmen in Port Harcourt on Monday. 
Rev Rissi said this became imperative following the unabated security challenge in the country 
Rev Rissi said it would also help reduce the work load of other sister agencies whom he said were already over stretched. 
He made the call while representing the National Commandant, Rtd DSP Sani Siyia in a 3 Day workshop entitled "Intelligence and Security"
Rev Rissi insisted that security was everyone's business hence all hands must be on deck to nip it on the bud 
He said Man O' War could be incorporated as a National Guide as spelt out by then IBB administration 
He said FG could think along that line of solving the security situation 
"We have trained adequately, to handle any situation," he said.
Anglican Bishop Hails Wike's Support For Church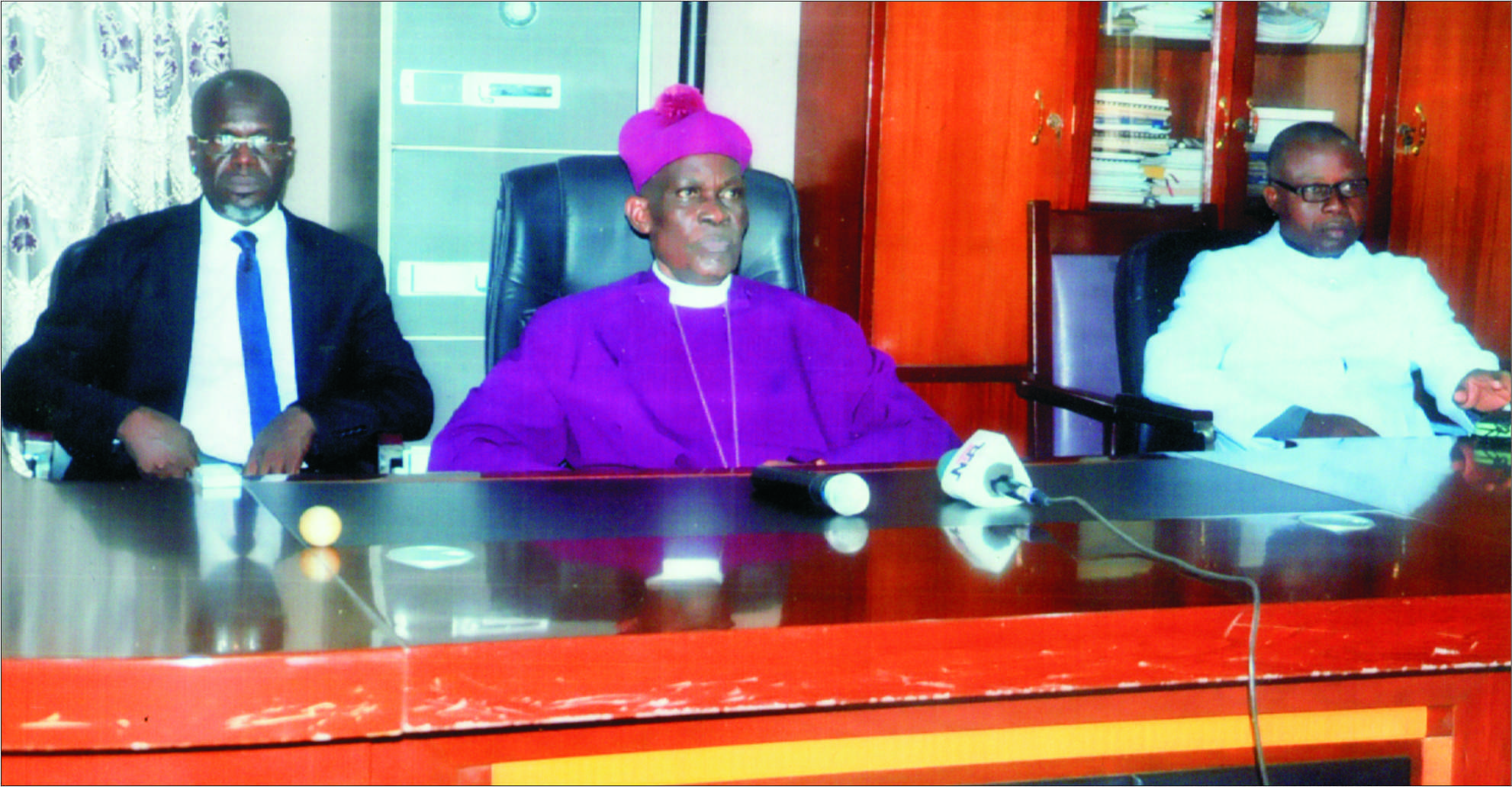 The retiring Anglican Bishop of Niger Delta Diocese, Ralph Cornelius Ebirien, has commended the Rivers State Governor, Chief Nyesom Wike, for his invaluable contributions to the church, saying that the governor has shown much love and support to the church.
Ebirien stated this during his pre-retirement press briefing at the diocesan church headquarters in Port Harcourt, yesterday, as part of activities marking his retirement and pulling out from Anglican priestly ministry as well as to mark his 70th birthday celebration, tomorrow.
The bishop, who is the sixth diocesan bishop of Niger Delta, said that the governor, through his generosity and support to the diocese, renovated the Nyemoni Grammar School, Abonnema, making the school one of the best schools in the state.
"God used Governor Nyesom Wike to renovate the Nyemoni Grammar School, today is among the best.We thank him for his love, also his Deputy, Dr Ipalibo Harry Banigo, who is a member of diocese. They have shown us love and support".
Recounting his 12 years' achievement as the bishop of the diocese, Ebirien disclosed that prominent of his flagship programmes include yearly Sunday school conference, continuous training and re-training of pastors and the clergy, planting of new churches as well as giving scholarship to indigent members of the church, among others.
"We are committed to spiritual development through the revival of the Sunday school conference. The number of people we confirmed was over 5,000;we admitted many into mother's guild, teach people Bible and prayer ministry."
The out-going bishop, while commending members and the clergy for the support given to his family in the past 12 years, advised them to let brotherly love that has bound the church together continue, adding that what took the church to its present height was love.
"Bring the little you have for the work of God. Recognise Him as your helper, be appreciative and grateful", he said.
Ralph urged members of the church not to be aloof in political participation but be active players in the polity.
"Get your PVC so as to vote credible men that will be God-fearing and help the church, irrespective of your party affiliation during the next elections".
The bishop in company of members of the clergy and the leadership of the church, paid his last episcopal visit to the Port Harcourt Children Home, and Our Saviours' Hospital owned by the church,where he donated food items, and also prayed for the inmates.
By: Akujobi Amadi
Lagos To Partner Firm On Digital Economy
The Lagos State Governor, BabajideSanwo-Olu, has said that the State will  partner with TERAWORK, a tech platform for hiring freelancers, to explore the gig and digital economy.
According to Sanwo-Olu,  this partnership will help upskill youths and train them to seize employment opportunities in tech industries globally.
He disclosed this while paying a visit to the business stand of the company during the Lagos Employment Summit organised by the Lagos State Employment Trust Fund, recently.
"The Lagos State Government is scaling its intervention in critical areas of the economy. As part of that effort, we are rejigging the activities of the LSETF to broaden its impact in terms of strengthening the productivity of businesses and entrepreneurs", he said.
He noted that the platform will offer an impressive proposition and solutions that meet the expansive needs of the active segment.
The also said that it will help businesses  to raise productivity level by leveraging the skills of a wide range of freelancers while also creating new job opportunities for the teeming youth segment.
The Chief Executive Officer, TERAWORK, Femi Taiwo, who spoke during a break out of the summit themed, 'The Future of Work: Gig Economy', said the gig economy is the locus of shared prosperity in the 21st century.
Taiwo, also pointed out that  it can be expanded to drive economic growth if appropriate national policies are formulated and implemented.
PH City Marathon: Over 3000 Athletes To Run, Saturday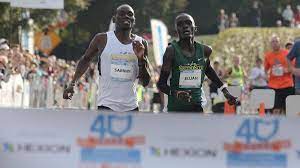 Over, 3000 athletes are expected to take part in the 16 kilo meter Port Harcourt City Marathon Race this Saturday.
Take off point is scheduled be Forces Avenue, by Christ Church,  back of SPAR shopping Mall, in Port Harcourt, by 7:00am.
Speaking in an exclusive interview with  Tidesports, on Saturday, shortly after athletes collected their  numbers of participation , at Las Mall  Hotels and Resorts,  Rumukalagbor, the Chief organiser of the event, Goodluck Azunwena, said all arrangements had been concluded for the event on Saturday.
According to him, over 200 volunteers, have indicated interest to ensure that the race was successful, adding that various medical outfits, doctors, road safety officers are fully prepared, as health talks was also delivered to athletes.
" The crowd was really overwhelming today. Honestly we are really impressed with the turnout, that means many athletes were waiting for such event.
As I speak, so many volunteers have indicated interest to work with us, private hospitals have also pledged to give out their ambulances and doctors to be on ground that day. We have also contacted the road safety, police and other security agents to ensure a hitch-free race" Azunwena said.
He advised athletes not to take the competition like a do or die affairs saying that they should exhibit what sports stand for, that is  unity, friendship and love.
Speaking,  one of the intending competitors, Jude Nwanaopara, a footballer, said he is optimistic to win the race, in spite of the fact that this would be his first time to compete in a  long distance race.
According to him, if he comes up top he will use the money to solve his personal problems.
" I am optimistic that I will win the race being a sportsman, but I must say that this is my first time to enter such competition.
"I have self prophecy that I am going to win" Nwanaopara said.
Another competitor,   student, Victor Okoro, said he was inspired to go for the race following his walking skill.
He explained that he had been looking for  such opportunity to run marathon race to showcase his talent, saying that he is happy that what he was looking for will happen in Port Harcourt.
" I have the belief that I will win because I have been walking from school to my house for three hours , which is more than that 16 kilometer," Okoro said.
By: Tonye Orabere