FG To Tax Profits Made By Global Tech, Digital Giants In Nigeria
Legal provisions will be utilised to collect taxes on profits made locally by global technology and digital firms not based in Nigeria, but with significant economic presence in the country.
Vice President Yemi Osinbajo stated this during an interaction with a delegation from the Chartered Institute of Taxation of Nigeria (CITN), led by its President, Mr Adesina Adedayo, at the Presidential Villa.
Osinbajo's spokesman, Laolu Akande, made this known in a statement on Sunday in Abuja, 
"While the Federal Government will not be raising tax rates at this time, based on the Finance Act 2019, it is already empowered to widen the tax net.
"This includes collecting taxes on the Nigerian income of global tech giants with significant economic presence here, even if they have not established an office or permanent establishment, and are currently not paying taxes in Nigeria.
"In this regard, Section 4 of the Finance Act 2019, provides that the finance minister, may by order of the president, determine what constitutes the significant economic presence of a company, other than a Nigerian company.
 "We have had severe economic downturns, which of course implies that we may not be able to collect taxes with the aggressiveness that would ordinarily be expected.
"I think the most important thing is that we must widen our tax net so that more people who are eligible to pay tax are paying," Osinbajo said.
Akande siad in the statement that the vice president also noted that several efforts had been made in that regard.
"I am sure you are aware of the initiatives including the Voluntary Assets and Income Declaration Scheme (VAIDS), which was also an attempt to bring more people into the tax net, including those who have foreign assets."
According to the vice president, the Federal Government has also recently taken a step with respect to a lot of the technology companies that are not represented in Nigeria, but who do huge volumes of business in the country.
He said that the Finance Act had shown that Nigeria was prepared to ensure that the big technology companies did not escape without their fair share of taxation in Nigeria.
"Many of them do incredible volumes here in Nigeria and in several other parts of the region.
"We have drawn up the regulations and we are prepared to go, and I think that we are at least in a good place to tap into some of the tax resources we can get from some of these companies.
"Besides the Federal Government, a recent Bloomberg news article reported that "Governments around the world are grappling with how to modernise their legal frameworks to account for the global reach of the digital economy, reshaping how policymakers think about issues as varied as monopoly power, taxation and workers' rights."
He said that international talks were currently ongoing in Paris on global standard rules for governments to receive taxes from such digital and technology firms with significant economic presence in foreign countries.
Osinbajo gave further explanations on legal provisions for the subject matter.
"In Nigeria, according to the Finance Act 2019, a company will pay taxes if it transmits, emits or receives signals, sounds, messages, images or data of any kind by cable, radio, electromagnetic systems, or any other electronic or wireless apparatus to Nigeria.
"This in respect of any activity, including electronic commerce, application store, high-frequency trading, electronic data storage, online adverts, participative network platform, online payments and so on, to the extent that the company has significant economic presence in Nigeria and profit can be attributable to such activity."
He said that the Federal Government had no plans to raise taxes currently in reference to arguments that tax rates were too low, comparing Nigeria to other places in the region where the rates were much higher.
"So we have had to balance all of these issues, because clearly, higher tax rates can be a disincentive to businesses and investments.
"In terms of domestic resource mobilisation, we are trying to do the best we can given the present circumstances and I believe that there is room for improvement.
"Actually, under the Finance Act 2019, the Federal Government  has reduced taxes for small companies – companies with less than N25 million in annual turnover are charged Zero Company Income Tax, CIT.
"Also CIT for Companies with revenues between N25 million and N100m (described in the Act as "medium-sized" companies) has been reduced from 30 per cent to 20 per cent.
"Besides, Nigerians making minimum wage income are not to pay tax at all," he said.
He said that under the 2020 Finance Act, there was also an exemption of small companies from payment of education tax under the Tertiary Education Trust fund (TETFUND), meaning companies with less than N25 million turnover were eligible.
Osinbajo added there was a 50 per cent reduction in minimum tax; from 0.5 per cent to 0.25 per cent for gross turnover for financial years ending between Jan. 1, 2020 and Dec. 31, 2021.
Earlier in his remarks, Adedayo commended the leadership of the vice president in the implementation of key government interventions in the economy.
"We acknowledge your great zeal and commitment to the Nigeria project," he said.
Adedayo said the visit became necessary given the enormous work the administration had done towards addressing the huge fiscal challenges in the polity, public financing reforms, and sustained efforts towards addressing infrastructure deficit.
Other members of the delegation included the Vice President of the Institute,  Samuel Olushola Agbeluyi, past Presidents, Dame Gladys Simplice, and Dr James Naiyeju.
In attendance also were; council members Prof. Muhammad Mainoma and Babangida Ibrahim., as well as Adefisayo Awogbade, CITN Registrar/Chief Executive.
NDLEA Arrests 774 Suspects, Seizes 3,874.3kgs Of Drugs In Benue, Nasarawa, Plateau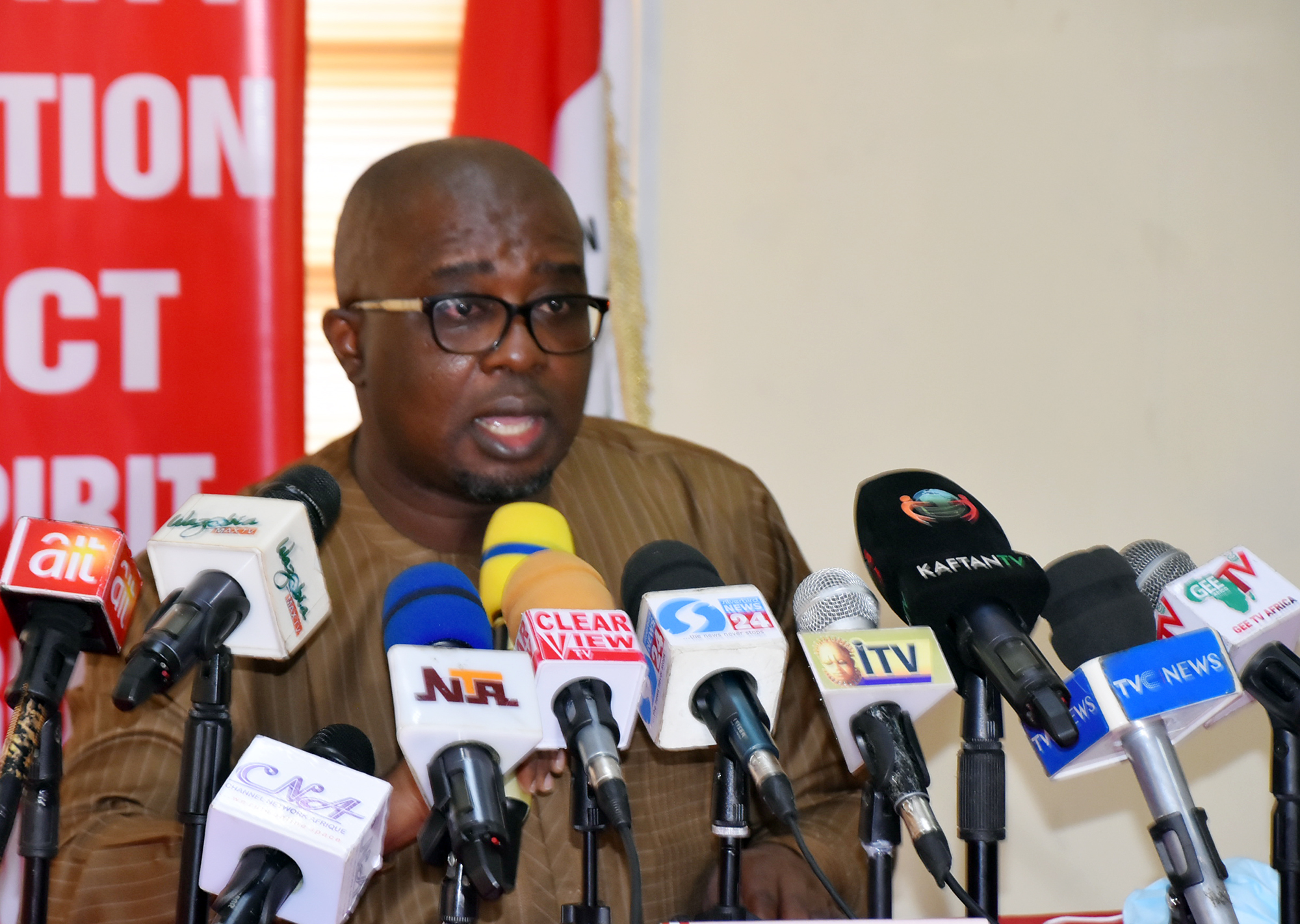 NDLEA arrested 774 suspects and seized 3,874.3kgs of various narcotics and psychotropic substances in Nasarawa, Benue and Plateau State in the first half of 2022.
The three states make the Zone D of the narcotics agency.
Zonal Commander in the zone Umoru Ambrose, said this in Lafia yesterday while marking the 2022 UN International Day against Drug Abuse and Illicit Trafficking.
He said 134 drug suspects were prosecuted during the period, while 378 drug users were counselled and rehabilitated.
He added that states in the zone had intensified their operations in the War against Drug Abuse and sensitisation.
Ambrose called on all stakeholders to get involved in curbing drugs menace in the zone.
In his remarks, NDLEA Commander in Nasarawa State, Peter Odaudu, said the celebrations underscored the need for access to proper treatment for people with drug disorders.
He stressed that the war against drugs must be intensified in Nasarawa State especially given its position as the second highest drug prevalence state in the North Central after Kwara.
"Statistics from the 2018 drug survey showed a very alarming trend, the involvement of females in drug issues.
"We have at least one female out of every four drug users; this development is worrisome and must be reversed,'' he said.
Odaudu thanked Nasarawa State's Governor Abdullahi Sule for his support for the NDLEA and solicited urgent intervention in the provision of operational vehicles and the construction of a rehabilitation centre.
Guest speaker, Mr Nwora Okpalaeke, who is coordinator of the Pharmacists Council of Nigeria in Nasarawa State, said 494,000 users died of drug abuse in 2019.
He spoke on "Illicit Drugs in Health and Humanitarian Crises.''
He said drug abusers suffered liver cirrhosis, stroke, hepatitis, kidney and heart failure, noting that 14.3 million Nigerians are drug addicts, while three million are suffering from drug-related disorders.
"Government should strengthen the system to prevent proliferation of drugs and pay attention to agencies charged with reversing the situation.
"Drug abuse affects economic growth; the higher the abuse the higher the level of insecurity and poverty,'' he said.
Senior Special Assistant on Primary Healthcare to Governor Sule, Margaret Elayo, commended the NDLEA in the state and assured of partnership to curb drug abuse in Nasarawa State.
The theme for this year's celebration of the Day is: "Addressing Drug Challenges in Health and Humanitarian Crises.'
NDLEA Arrests 218 Suspects, Seizes 1,471.314kg Of Drugs In Imo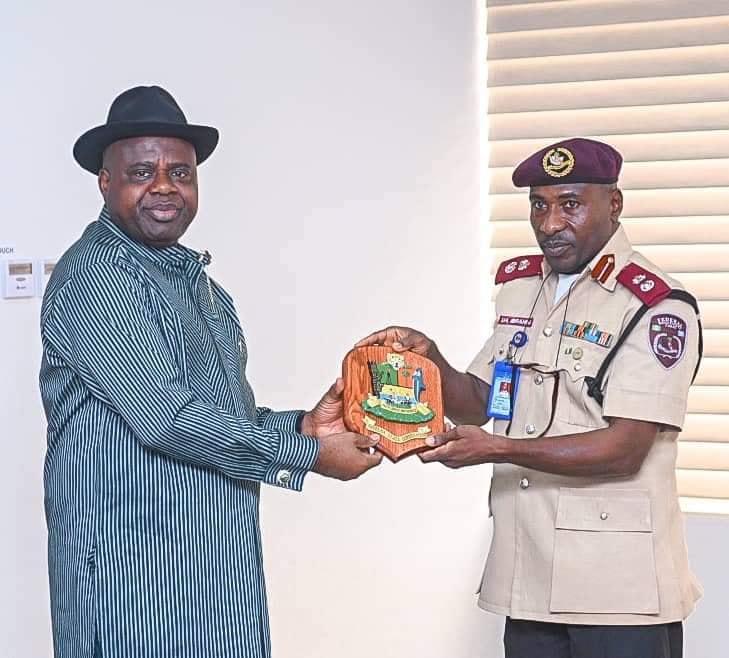 The Imo State Command of the National Drug Law Enforcement Agency (NDLEA) has arrested 218 drug suspects made up of 171 males and 47 females.
The agency has also seized 1,471.314kg of drugs between July 2021 and June 2022.
The state commandant, NDLEA, Mr. Reuben Apeh, disclosed this while speaking to The Tide ahead of this year's International Day Against Drug Abuse and Illicit Drugs Trafficking.
He said that 1,458.49kg of Cannabis Sativa, 1,0513kg of cocaine, 0.2077kg of Heroine, 3.896kg of Methamphetamine and 3.184kg of Tramadol were exhibits seized within the period under review.
Apeh disclosed further that cannabis farm in hectares was also destroyed in Imo State while 0.5278kg of Rohypnol and 2.5135kg of diazepam were among the seized exhibits.
He stated that some of the arrested suspects had been arraigned and convicted for drug related offences at the Federal High Court.
According to him, "Within the period covered, 51 were convicted and 145 were charged and their cases are still on going".
Apeh described the drug situation in Imo State as worrisome, saying women have joined the illicit trade for financial gains.
He lamented that drug peddling was alarming among the younger generation in the state.
He, therefore, called on the stakeholders to partner with NDLEA to sensitize the society on the dangers of drug abuse.
By: Joe Nwachukwu, Owerri
NDE Trains 750 Youths On Apprenticeship Skills In Imo
The National Directorate for Employment (NDE) has commenced the training of 750 youths on various apprenticeship skills in Imo State.
Director-General of the NDE, Mallam Abubakar Nuhu-Fikpo, made this known while flagging off the training programme in Owerri, the Imo State capital.
The Tide reports that the training is captured under the Advanced National Open Apprenticeship Scheme (A-NOAS) and Basic National Apprenticeship Scheme (B-NOAS) of the Directorate's Department of Vocational Skills Development (VSD).
The training skills include barbing, basic tailoring, hairdressing, welding, event planning, make- up, confectionery and auto mechanic, among others.
Nuhu-Fikpo, represented by the State Coordinator of the NDE in Imo State, Mrs Ngozi Ihenacho, explained that the trainees include youths and women drawn from the 27 local government areas of the state.
According to him, the intensive training programme will take place in the Directorate's training centres, one in each senatorial district of the state, and last for three months.
He urged the trainees to utilise the opportunity provided by the training programme to acquire viable skills that would enable them become self-reliant, and thereby decongest the labour market, and reduce poverty and hunger.
"In today's world, opportunities such as these are rare and hardly come on a platter and I  urge you, my dear beneficiaries, to take this opportunity serious, be punctual at the training venue with the aim of liberating yourselves from the chains of poverty and unemployment", he advised.
Also speaking at the programme, Director of the VSD, Mallam Isa Abdu, explained that the training scheme would run simultaneously, with the beneficiaries receiving transport allowances for the duration of training.
Abdu, represented by a senior staff in VSD, Mr Onyekwelu Igwesi, said that expert trainers had been hired to conduct the training and urged the trainees to justify the opportunity given them to become employers of labour.
"All over the world, as the value of money depreciates, entrepreneurs are adjusting with the times, hence the need for viable skills that can drive the economy. Learn the skills and be your own boss", he said.
One of the trainees, Miss Oluchi Uchenna, who responded on behalf of his colleagues, thanked the NDE for creating the opportunity for them to thrive in their quest to become economically independent.
By: Joe Nwachukwu, Owerri