Police Nab Eight Over Kidnapping, Armed Robbery, Cultism
Operatives of the Enugu State Police Command have  arrested eight (8) criminal suspects over their alleged involvement in kidnapping, armed robbery, cultism, unlawful possession of firearms and ammunition. 
The PPRO Enugu State Command, ASP Daniel Ndukwe, in a statement issued in Enugu said that the operatives also recovered 5 firearms including an AK-47 rifle, 10 live cartridges and 1 empty shell of 7.62mm calibre of ammunition, 2 motor vehicles, 2 tricycles, 6 motorcycles, 1 dagger and 1machete  and some quantity of weeds suspected to be Indian Hemp.
According to him, on 13/06/2021 at about 0830hrs, Police Operatives of the Command attached to Anti-Cultism Squad, arrested one Nwaokor Chinonso aged 27, of Akpugo Community in Nkanu West L.G.A., after they swiftly responded to credible information alleging that a group of armed cultists were breaching public peace at Obofia Community in Nkanu West L.G.A. of the State. 
Upon interrogation, the suspect confessed to being a member of Vikings Confraternity and that the cult group was having a meeting in the area before the Operatives busted them, recovering 2 Locally-made double-barreled pistols, 7 live cartridges, 1 Black-coloured Toyota Camry and 1 Black-coloured Honda Accord with registration no. UWN 394 GU and BDG 14 EG respectively.
The police also recovered Yellow-coloured Tricycles with registration nos. ENU 518 WN and JRV 228 VD respectively, 6 Motorcycles of different make, empty bottles of Squadron drink and some quantity of weeds suspected to be Indian Hemp,adding that further discreet investigation to arrest the fleeing suspects is ongoing.
" Police Operatives of the Command attached to Oji-River Police Division, in synergy with Men of Neighborhood Watch, recovered an AK-47 rifle with breech number: 038244 without magazine, in a thicket at Ude Village in Ugwuoba Community of Oji-River LGA on 08/06/2021 at about 1700hrs. 
"The recovery is sequel to the Operatives storming the thicket on receipt of credible information, alleging that a group of armed hoodlums were sighted perfecting plans to carry out armed robbery operations", adding that intense discreet investigation has been launched to fish out and bring the hoodlums to book".
In another development, "based on intelligence, Operatives attached to Anti-Kidnapping Squad of the Command, on 03/06/2021 at about 1000hrs, arrested one Arinze Ozoguji (a.k.a "Oscar") aged 22 and Chinecherem Omesu (a.k.a "Teeth") aged 17, both of No. 91 Ogui Road and No. 32 Richard Extension, respectively in Asata, Enugu, in their criminal hideout in Mararaba Town of Nasarawa State. 
"Their arrest is in furtherance of an ongoing investigation into a case of kidnapping, armed robbery and other offences in which other members of their criminal gang had been arrested, charged to court and are remanded in Nigerian Correctional Centre Custody. The suspects confessed to the crime, while 1 machete and 1 dagger were recovered from them".
Meanwhile, the Police Commissioner has commended efforts of the Operatives, the Neighborhood Watch Group and law-abiding citizens who contributed in making the breakthroughs possible. 
He further charged the Operatives to remain resolute and resilient, even as the Command unwaveringly work towards maximally actualizing mandates of Operation Restore Peace, (RP) as ordered by the Inspector-General of Police, IGP Alkali Baba Usman.
CP Aliyu, the statement went on, also called on Ndi Enugu to remain vigilante and promptly report criminals and their activities to the nearest Police Station.
By: Canice Amadi, Enugu
NDLEA Arrests 774 Suspects, Seizes 3,874.3kgs Of Drugs In Benue, Nasarawa, Plateau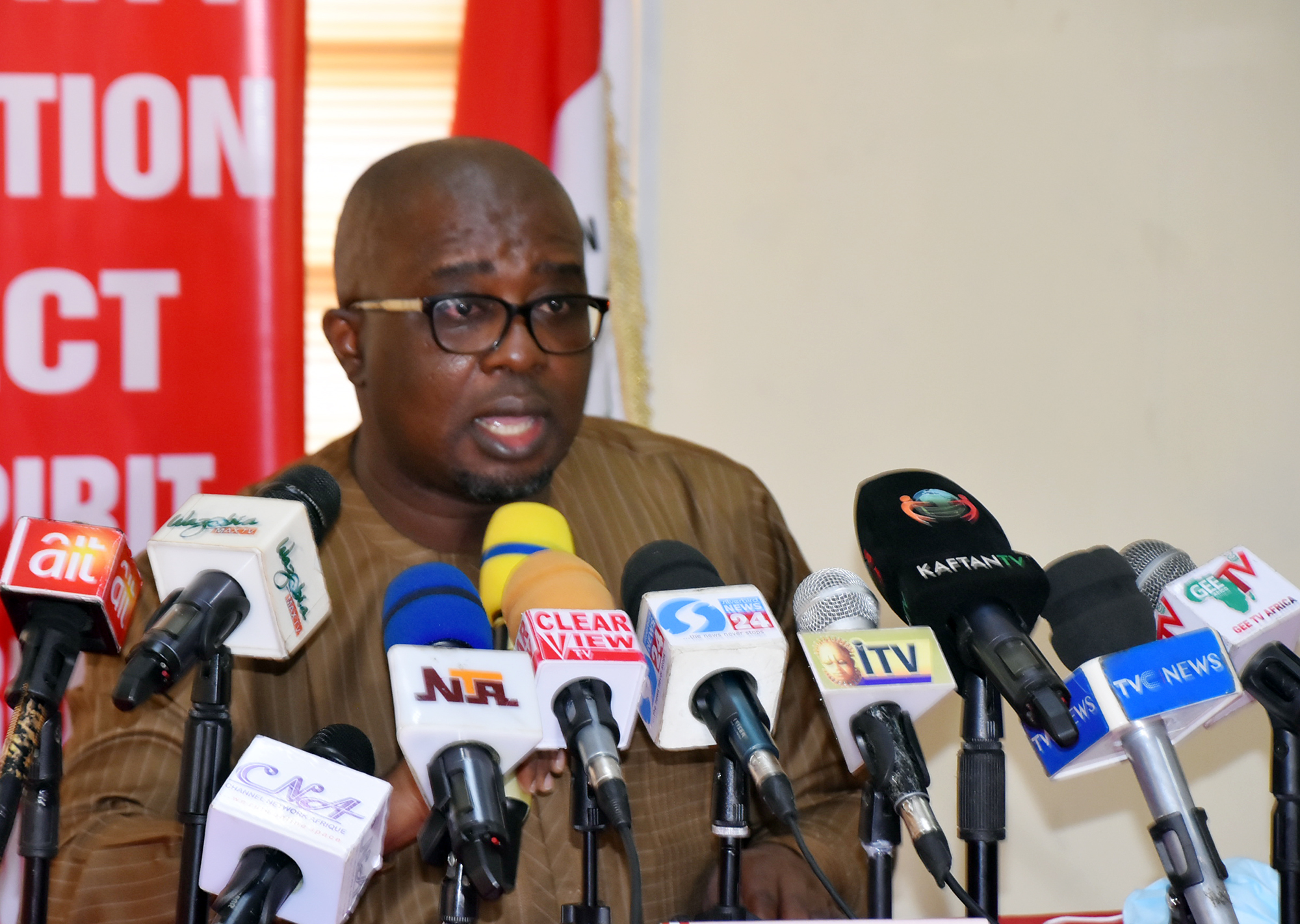 NDLEA arrested 774 suspects and seized 3,874.3kgs of various narcotics and psychotropic substances in Nasarawa, Benue and Plateau State in the first half of 2022.
The three states make the Zone D of the narcotics agency.
Zonal Commander in the zone Umoru Ambrose, said this in Lafia yesterday while marking the 2022 UN International Day against Drug Abuse and Illicit Trafficking.
He said 134 drug suspects were prosecuted during the period, while 378 drug users were counselled and rehabilitated.
He added that states in the zone had intensified their operations in the War against Drug Abuse and sensitisation.
Ambrose called on all stakeholders to get involved in curbing drugs menace in the zone.
In his remarks, NDLEA Commander in Nasarawa State, Peter Odaudu, said the celebrations underscored the need for access to proper treatment for people with drug disorders.
He stressed that the war against drugs must be intensified in Nasarawa State especially given its position as the second highest drug prevalence state in the North Central after Kwara.
"Statistics from the 2018 drug survey showed a very alarming trend, the involvement of females in drug issues.
"We have at least one female out of every four drug users; this development is worrisome and must be reversed,'' he said.
Odaudu thanked Nasarawa State's Governor Abdullahi Sule for his support for the NDLEA and solicited urgent intervention in the provision of operational vehicles and the construction of a rehabilitation centre.
Guest speaker, Mr Nwora Okpalaeke, who is coordinator of the Pharmacists Council of Nigeria in Nasarawa State, said 494,000 users died of drug abuse in 2019.
He spoke on "Illicit Drugs in Health and Humanitarian Crises.''
He said drug abusers suffered liver cirrhosis, stroke, hepatitis, kidney and heart failure, noting that 14.3 million Nigerians are drug addicts, while three million are suffering from drug-related disorders.
"Government should strengthen the system to prevent proliferation of drugs and pay attention to agencies charged with reversing the situation.
"Drug abuse affects economic growth; the higher the abuse the higher the level of insecurity and poverty,'' he said.
Senior Special Assistant on Primary Healthcare to Governor Sule, Margaret Elayo, commended the NDLEA in the state and assured of partnership to curb drug abuse in Nasarawa State.
The theme for this year's celebration of the Day is: "Addressing Drug Challenges in Health and Humanitarian Crises.'
NDLEA Arrests 218 Suspects, Seizes 1,471.314kg Of Drugs In Imo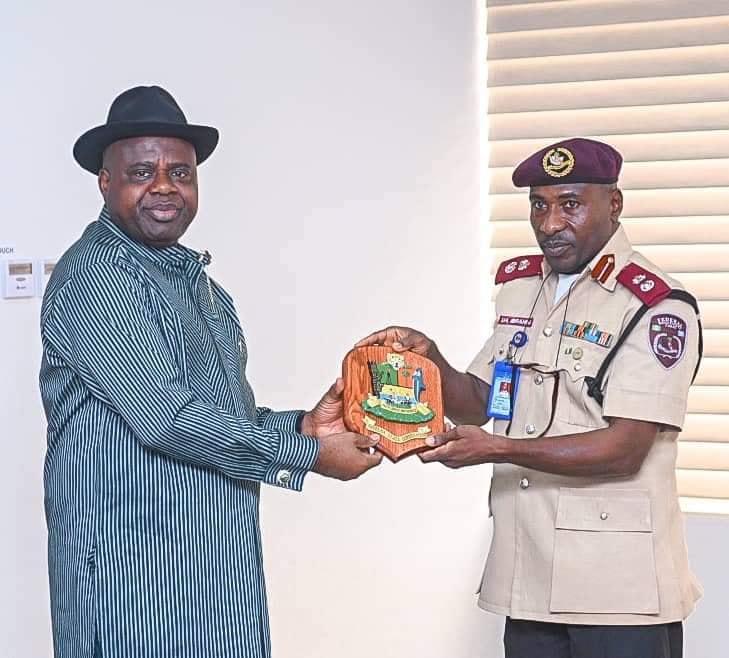 The Imo State Command of the National Drug Law Enforcement Agency (NDLEA) has arrested 218 drug suspects made up of 171 males and 47 females.
The agency has also seized 1,471.314kg of drugs between July 2021 and June 2022.
The state commandant, NDLEA, Mr. Reuben Apeh, disclosed this while speaking to The Tide ahead of this year's International Day Against Drug Abuse and Illicit Drugs Trafficking.
He said that 1,458.49kg of Cannabis Sativa, 1,0513kg of cocaine, 0.2077kg of Heroine, 3.896kg of Methamphetamine and 3.184kg of Tramadol were exhibits seized within the period under review.
Apeh disclosed further that cannabis farm in hectares was also destroyed in Imo State while 0.5278kg of Rohypnol and 2.5135kg of diazepam were among the seized exhibits.
He stated that some of the arrested suspects had been arraigned and convicted for drug related offences at the Federal High Court.
According to him, "Within the period covered, 51 were convicted and 145 were charged and their cases are still on going".
Apeh described the drug situation in Imo State as worrisome, saying women have joined the illicit trade for financial gains.
He lamented that drug peddling was alarming among the younger generation in the state.
He, therefore, called on the stakeholders to partner with NDLEA to sensitize the society on the dangers of drug abuse.
By: Joe Nwachukwu, Owerri
NDE Trains 750 Youths On Apprenticeship Skills In Imo
The National Directorate for Employment (NDE) has commenced the training of 750 youths on various apprenticeship skills in Imo State.
Director-General of the NDE, Mallam Abubakar Nuhu-Fikpo, made this known while flagging off the training programme in Owerri, the Imo State capital.
The Tide reports that the training is captured under the Advanced National Open Apprenticeship Scheme (A-NOAS) and Basic National Apprenticeship Scheme (B-NOAS) of the Directorate's Department of Vocational Skills Development (VSD).
The training skills include barbing, basic tailoring, hairdressing, welding, event planning, make- up, confectionery and auto mechanic, among others.
Nuhu-Fikpo, represented by the State Coordinator of the NDE in Imo State, Mrs Ngozi Ihenacho, explained that the trainees include youths and women drawn from the 27 local government areas of the state.
According to him, the intensive training programme will take place in the Directorate's training centres, one in each senatorial district of the state, and last for three months.
He urged the trainees to utilise the opportunity provided by the training programme to acquire viable skills that would enable them become self-reliant, and thereby decongest the labour market, and reduce poverty and hunger.
"In today's world, opportunities such as these are rare and hardly come on a platter and I  urge you, my dear beneficiaries, to take this opportunity serious, be punctual at the training venue with the aim of liberating yourselves from the chains of poverty and unemployment", he advised.
Also speaking at the programme, Director of the VSD, Mallam Isa Abdu, explained that the training scheme would run simultaneously, with the beneficiaries receiving transport allowances for the duration of training.
Abdu, represented by a senior staff in VSD, Mr Onyekwelu Igwesi, said that expert trainers had been hired to conduct the training and urged the trainees to justify the opportunity given them to become employers of labour.
"All over the world, as the value of money depreciates, entrepreneurs are adjusting with the times, hence the need for viable skills that can drive the economy. Learn the skills and be your own boss", he said.
One of the trainees, Miss Oluchi Uchenna, who responded on behalf of his colleagues, thanked the NDE for creating the opportunity for them to thrive in their quest to become economically independent.
By: Joe Nwachukwu, Owerri