Appeal Court President Gets Wike, Fayemi, Makinde, Lalong's Praise
The Rivers State Governor, Chief Nyesom Wike, led prominent leaders of the state to attend the Special Thanksgiving Mass organised in honour of the President of the Court of Appeal, Hon. Justice Monica Bolna'and Dongban-Mensem, last Saturday.
The service was also used to celebrate her first year anniversary in office, held at the St. Monica's Catholic Church in Rantya Low Cost Housing Estate, Jos Town in Plateau State.
Governors present at the event include, Chairman of Nigeria Governors' Forum, Dr.Kayode Fayemi (Ekiti); Chief Nyesom Wike (Rivers); Engr Seyi Makinde (Oyo); Simon Lalong (Plateau); and Deputy Governor of Nasarawa State, Dr. Emmanuel Akabe.
The governors of Benue, Ondo and Bauchi sent representatives.
President Muhammadu Buhari, who was represented at the event by the Minister of Women Affairs, Mrs. Pauline Tallen, stated that everything was being done to solve issues of insecurity in the country.
However, Buhari noted that the task cannot be done by him alone, saying all men and women of goodwill must contribute their quota to solve the challenges facing the country.
He expressed optimism that with concerted efforts and prayers, peace will be restored in the entire country.
"There is no part of Nigeria that is not in this church, today.
"Mr. President sends his appreciation as we all gather to thank God for the life of Justice Dongban-Mensem, and to pray for Nigeria in this most trying period.
"Mr. President is very delighted that you have all taken time to come and honour this great daughter of Plateau, and to assure you that he's doing everything possible to address the problem of insecurity. But, he said he cannot do it alone. He's calling on all the clergy, men and women of goodwill to stand by us at this most trying period."
In his speech, Chairman of Nigeria Governors' Forum and Governor of Ekiti State, Dr.Kayode Fayemi, said governors believe that the best only should be provided for the country's Judiciary.
That is why, he stated, they have become the best campaigners for a better remuneration for Nigeria's judges because they hold them and Judiciary workers in high esteem.
Fayemi described Justice Dongban-Mensem as a woman of substance, character and integrity who has demonstrated a sense of value, morality and principles in all of her judicial dealing.
According to him, Nigeria's governors will do nothing less to continue to respect and support not only her, but all judges because they also constitute a critical arm of government.
"Our presence is a statement of how much reverence we give to the celebrant and the good people of Plateau State. Contrary to what you might have been led to believe in the past few months of JUSUN strike that governors don't like judges, it's not true.
"As a matter of fact, we hold our judges on high esteem. We are even the ones campaigning, particularly for judges to be better remunerated than what they currently have."
In his remarks, Chairman of Northern Governors' Forum and Governor of Plateau State, Hon. Simon Lalong, said Justice Dongban-Mensem made history by being the first indigene of his state to head the Court of Appeal.
He also commended Wike, Fayemi, and Makinde and other dignitaries who graced the occasion.
In his sermon, the Bishop of Bauchi Diocese, Rt. Rev Hilary Dachelem said Justice Monica Bolna'anDongban-Mensem was today being celebrated as the second female to have become the President of Nigeria's Court Appeal because of the grace of God that she has enjoyed.
Dachelem said the gathering of Nigerians from all the geopolitical zones to honour Justice Dongban-Mensem exemplifies the kind of love that must be encouraged among Nigerians, irrespective of religion and tribe.
He decried the harm that has been caused by hate speech, insecurity and unemployment among the youths.
He asserted that Nigeria's challenges can be surmounted if all leaders and followers can sincerely sit and talk together over the problems,with a view of finding tenable solutions to the dissatisfaction that has agitated many hearts.
Dachelem also urged the government at all levels to adopt strategic listening skills that will enrich mutually accepted process of dialogue that should address the pains and distrust expressed by Nigerians in order to re-establish friendship and love among them.
"We, all of us here need to be vanguards of peace and dialogue. All of us are supposed to be vanguards of unity.
"Leadership and followership must sit down and reason. Why is it not possible again to travel and feel free? Nigeria was like that when we were all friends. Government must listen; strategic listening.
"When we hear agitations coming from the West, North and East, all we need to do is to sit down. So, we can't afford to pay deaf ears to the cries of the people."
On her part, Justice Monica Bolna'anDongban-Mensem, who ascribed her success in the legal profession to God's benevolence said, she was waiting for an appropriate time to organise a thanksgiving not knowing that the delay will eventually coincide when she clocks one year as President of the Court of Appeal.
On the delegation of Wike were the former Governor of Rivers State, Sir Celestine Omehia; former Deputy Speaker of House of Representatives, Rt. Hon. Austin Opara; former Minister of Transport, Dr.AbiyeSekibo; Senator Lee Maeba;OkeyWali (SAN); Frank Owhor; and Onueze. C. J. Okocha (SAN).
CAS Lauds Troops For Exceptional Performance In South-East Operation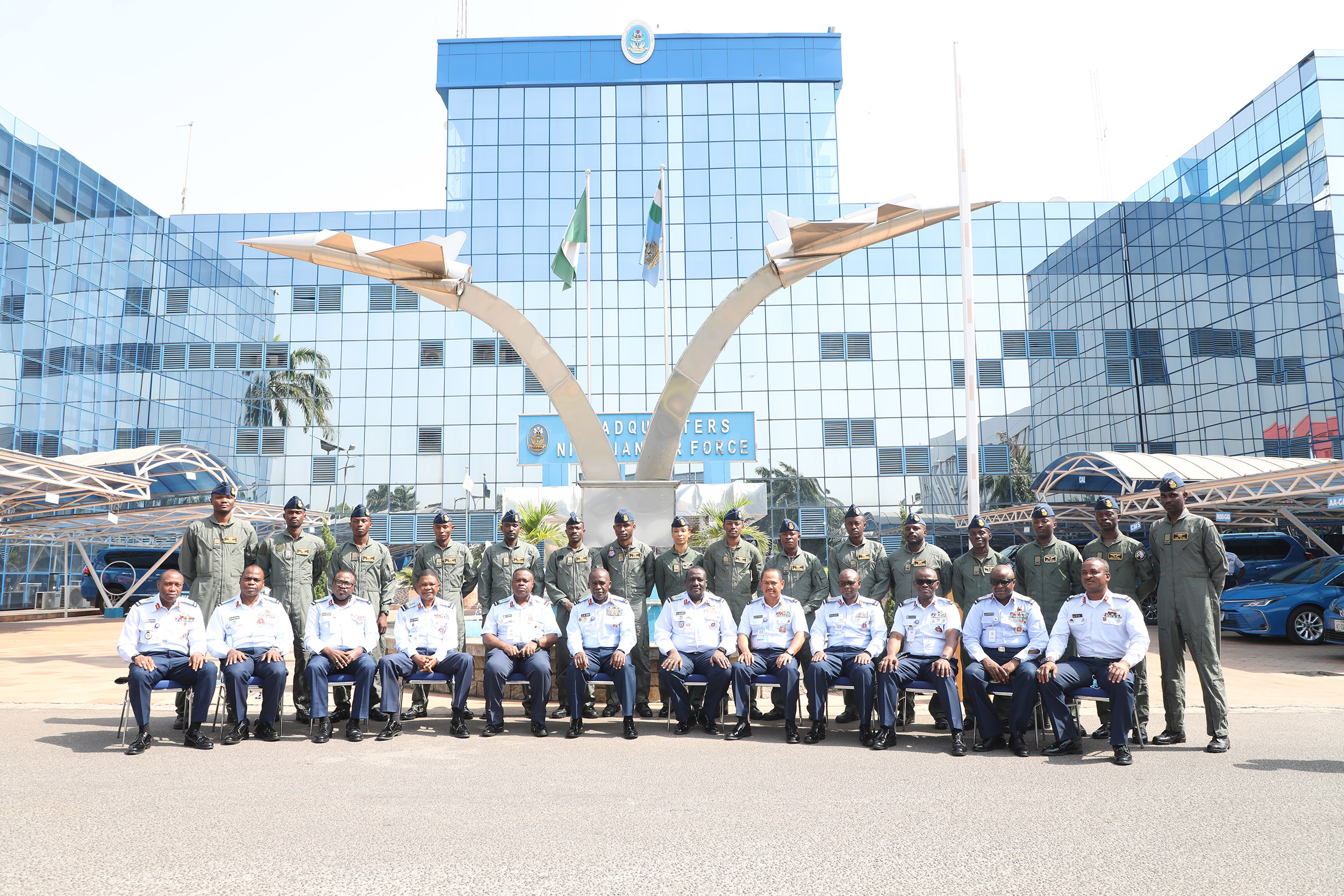 Chief of Air Staff (CAS), Air Marshal Hassan Abubakar, has lauded Nigerian Air Force (NAF) troops for exceptional performance in ongoing Joint Task Force in the South-East code-named "Operation Udo Ka II".
Abubakar said this yesterday in Enugu during his maiden visit and tour of operational and training assets and facilities within NAF Ground Training Command (GTC), Enugu.
He noted that NAF troops had done exceptionally well and recorded series of success in the joint operation meant to keep the South-East safe and secured for all.
The CAS noted that the GTC Command was highly important to NAF as it housed the ground component (non technical component) as well as a unit of air component necessary to ensure the attainment of the mandate of NAF.
He said: "Today, we are in Enugu, which is the host of the GTC Command in our maiden visit and we are here to interact with the NAF personnel, see the facilities and infrastructure on ground.
"We are also here to encourage the personnel to continue to do the good job they had been doing before now.
"The GTC Command and the Air Training Command are key to all of our activities in NAF and the two commands ensure we have the adequate and skilled manpower for all our activities and operations.
"I am also here to strengthen our activities within Operation Udo Ka II, which Enugu is the headquarters, and see how we can achieve greater successes more than what we are having now and ensure that South-East is totally secured."
He disclosed that 750 personnel were currently undergoing training and would be graduating between December 2023 and January, 2024.
"These training are important to us in terms of our operation; and the current number is very significant amount of manpower to be injected into our operations and other activities in the country," he said.
On the inspection in the new GTC Command Headquarters, new 553 Base Services Group (BSG) Headquarters and BSG Annex; Abubakar said that he was quite satisfied and impressed with the pace, level and quality of work done already.
"I have taken out time to inspect the projects and asked questions about the projects and I tell you that I am satisfied with what are on ground and all our assets and facilities are well maintained and protected," he said.
The NAF boss commended NAF officers, airmen and airwomen in GTC Command for "doing a good job and keeping the flag flying high" as well as extolled their sacrifices and commitment to duties as well.
"I am very happy for their performance. We at the NAF headquarters, we are doing all we can to make sure they have all the necessary support and equipment as well as welfare and accommodation to carry out their jobs effectively," he said.
He assured NAF personnel of doing more by providing all necessary infrastructures to ensure the maximum working of the GTC Command.
The CAS also inaugurated a renovated airmen's club and new Mrs Rakiya Abubakar Children's Park as well as inspected the water treatment and reticulation system and the hospital within NAF Base, Abakpa in Enugu.
UNIBADAN Lecturer Wins Best Thesis Dollar Prize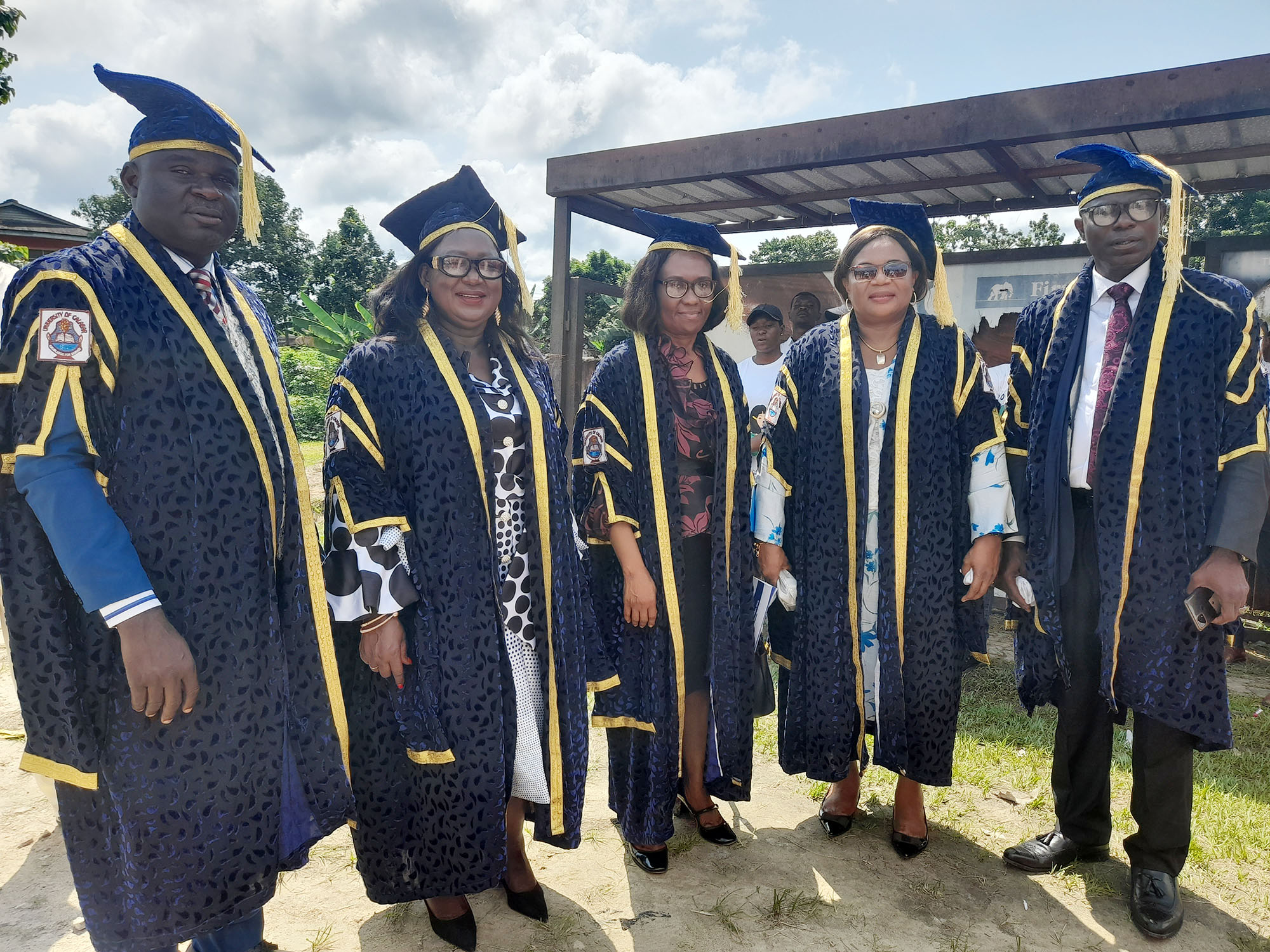 The Institute of African and Diaspora Studies (IADS), University of Lagos, has announced Dr Muhammad Ribadu as winner of this year's Rahamon Bello Best Ph.D thesis in African Studies award.
The Director of the institute, Prof. Muyiwa Falaiye, made the announcement in a statement issued to newsmen yesterday in Lagos.
Ribadu, of the University of Ibadan, will be rewarded with a total of 1000 dollars, a plaque and a certificate.
Falaiye said a total of 18 entries for the 4th edition of competition were received from various universities in Nigeria, Kenya and South Africa
He gave the title of the winning thesis as: The Social Context of Gentrification in Lagos State; Ph.D (Jan. 2023) Department of Sociology, University of Ibadan.
"The first runner up for this competition was Oluwaseyi Popogbe, currently a lecturer at the Department of Economics, Crawford University in Ogun.
"The title of his thesis is: Social Exclusion and Poverty in Selected Coastal Slum Areas in Lagos State; Ph.D (Dec. 2022) Department of Economics University of Lagos.
"The second runner up position went to Dr Charles Akwen, currently a lecturer at the Department of English, University of Lagos.
"Akwen's thesis is titled: Notions of Identity in the Literary Creativity of Odia Ofeimun and Yang Mu; Ph.D (Dec. 2022) English Literature, University of Lagos," the director stated.
He said that both the first and second runners up would be awarded plaques and certificates in recognition of their contributions and hard work.
Falaiye noted that the competition was in honour of Prof. Rahamon Bello, who was the 10th Vice Chancellor of the university, at the time the institute was inaugurated.
The prize money is usually donated every year for the award by friends of Prof. Bello.
Falaiye said that Dec, 6, had been fixed for the presentation of the awards.
The Tide source reports that the award was first presented in 2020.
States, LGs Lack Infrastructure To Manage Ecological Fund, Shun Queries – Perm Sec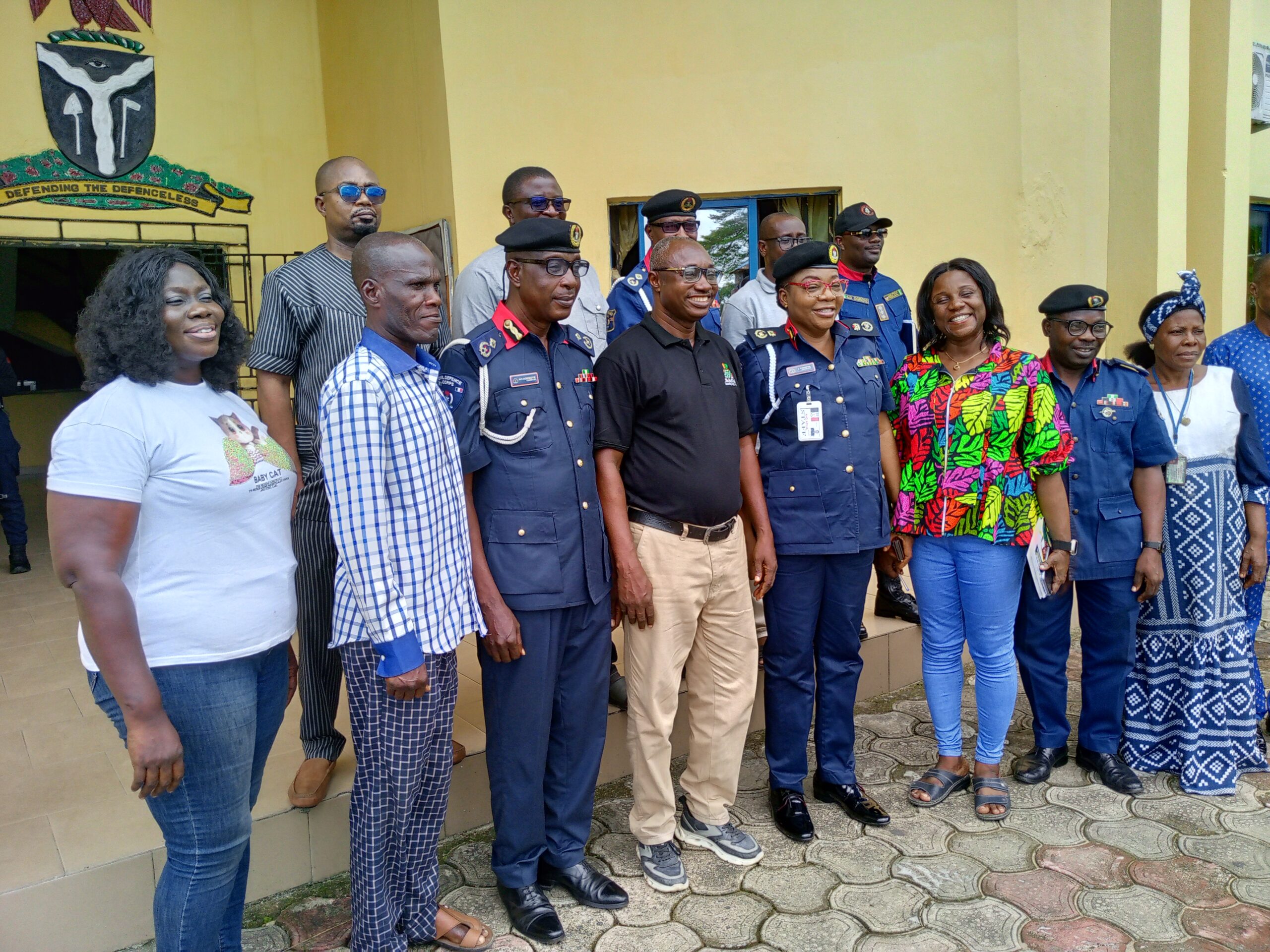 The 36 states of the federation and the 774 local government councils have no structure in place to manage Ecological Fund.
The declaration was made in Abuja, yesterday, by the Permanent Secretary, Ecological Project Office, Malam Shehu Ibrahim.
Ibrahim made the declaration at an interactive session with the House Representatives Committee on Ecological Fund.
He said since states and local governments began to share the fund with the Federal Government they had not been able to put structures in place to manage their share.
The Ecological Fund is an intervention fund by the Federal Government to address the multifarious ecological challenges in various communities in the country.
Ibrahim told the house committee that the sharing of the fund among the three tiers of government followed a court decision.
He said governors and local council chairmen never welcomed queries about how they deployed the ecological funds.
"It is a `no-go' area,'' he quipped.
"They don't want to see officials of the Ecological Project Office near them; so we cannot ask them how they spend the money,'' he added.
Ibrahim said also that all motions by the National Assembly regarding intervention on ecological project matters had been treated.
"The Ecological Project Office acts expeditiously on documents sent to it to solve problems; it looks at some of the gaps within the motion and tries to fill the gaps, and we have had more than five of such motions.
" The Ecological Project Office does not handle funds; it only appraises projects and makes recommendations to the president,'' he said.
The permanent secretary explained that it is the Ministry of Finance that manages the fund and the projects.
He stressed that it was a misconception that the Ecological Project Office is in charge of funds and at liberty to decide on where projects would be sited with the money in its coffers.
He said whenever there were interventions; the Ecological Project Office informed affected communities and went with the contractor to hand over the projects to the community.
This is to enable the community to take ownership of the intervention and communicate their observations to the project office.
Responding, Rep. Sani Jaji (APC-Kaura Namoda/ Birnin Magaji), chairman of the committee, said there should always be stakeholders engagement before embarking on ecological fund intervention projects.
He noted that the projects were stakeholders' projects and failure to include the stakeholders would always lead to security breach.
"So many things happened with UNICEF's polio vaccine rejection; but when it included stakeholders, people began to accept the vaccine.
"It is critical to involve stakeholders and ensure equity. Security cannot be the reason why you won't execute projects in certain parts of the country.
"The perception about your office is that there is money out there; so you need to change that perception and let people know that you have limitations about the execution of projects,'' he said.
Jaji challenged the Ecological Fund Project Office to provide the needed advice to the president to enable him to take the correct steps.