Travellers To Access $4,000  As CBN Boosts Forex Supplies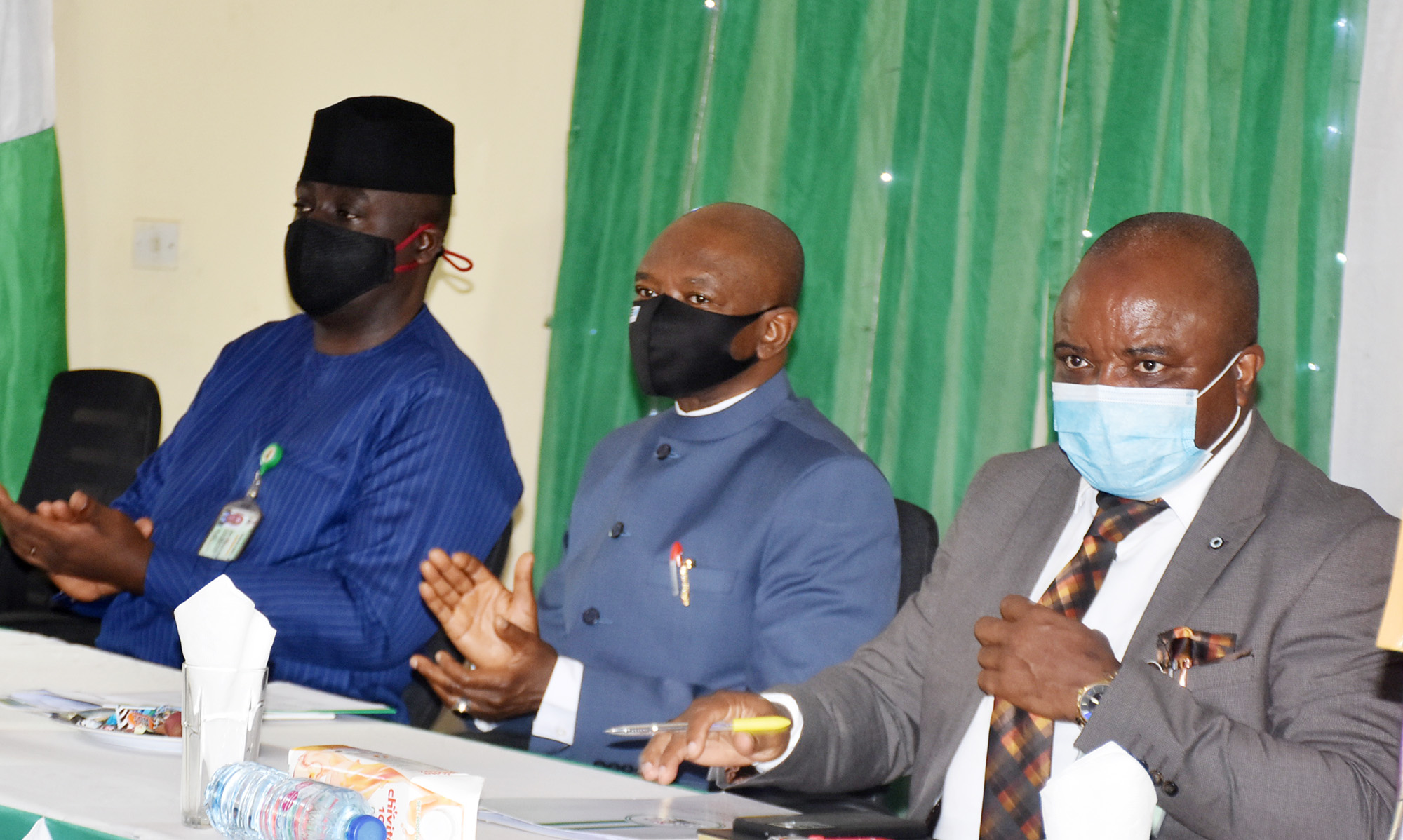 Nigerians travelling abroad can now access a maximum amount of $4,000 foreign exchange from banks following the Central Bank of Nigeria's (CBN) announcement to increase forex supplies.
The CBN had said in a recent statement that it had concluded plans to increase the amount of foreign exchange allocated to banks to meet legitimate needs.
This followed the warning by the CBN Governor, Mr Godwin Emefiele, to Deposit Money Banks to desist from denying customers the opportunity to purchase foreign exchange.
The purposes to access forex included Personal Travel Allowance, Basic Travel Allowance, tuition fees, and medical payments as well as Small and Medium Enterprises transactions or for the repatriation of Foreign Direct Investment proceeds, the CBN had stated.
Sources from some of the banks said those travelling on business trips could also access a maximum amount of $5,000 for each trip.
At a virtual Bankers' Committee meeting last week, the bankers discussed how the CBN intended to assist with forex to ensure availability for the upcoming summer period and the return of students to school in September.
The CBN also said the BDCs would continue to have their weekly allocations.
The committee observed that the rates were going up.
It stated, "The CBN has said that all the banks must make availability at all times and anyone who wants to buy BTA, PTA, medical fees, student school fees and all the eligible invisible purchases to ensure that Nigerians are not forced to go and queue in the parallel market.
"So what the Central Bank is doing is to encourage all banks to make sure that there is available forex at all times, and that his information should be communicated on all our platforms.
"We are asking our customers to come to the branches and for BTA, for example, present the required documents, which are basically your international passport, your visa, your valid ticket and fill up the form in the bank.
"And what we have been instructed to do is ensure that we don't turn anybody back and that we should request from the Central Bank once we exhaust the forex that we have.
"The idea is to have a hitch-free summer period and the resumption for children to go back to school. The idea is to ensure there is less pressure on the forex and then the rates will come down".
Speaking during the virtual meeting, the Group Managing Director, Access Bank, Herbert Wigwe, said, "I think again as part of the Central Bank's role in terms of price stability and the need to support small and medium enterprises, there was highlight of the need for banks to go and support SMEs who import small raw materials for them to set up their businesses".
The Managing Director, Ecobank, Patrick Akinwuntan, said, "All banks are available to ensure forex need is met."
Managing Director, Sterling Bank, Abubakar Suleiman, said the CBN had provided sufficient foreign exchange to meet the needs of all legitimate Nigerian travellers and therefore, the idea of going to any other market should not arise at all.
House Probes Petrol Subsidy Regime From 2017 To 2021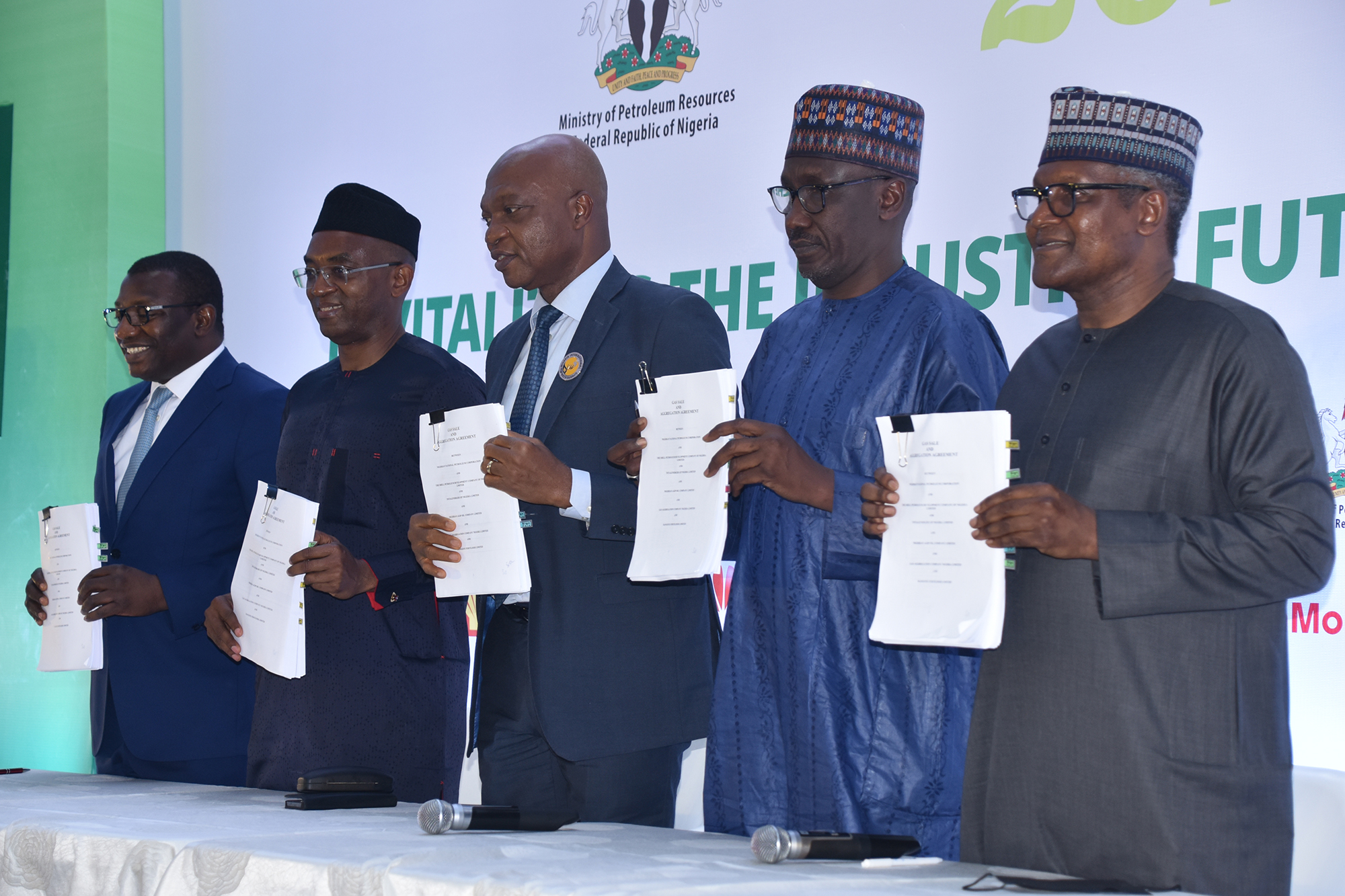 The House of Representatives has resolved to investigate the petroleum products subsidy regime in Nigeria from 2017 to 2021, and has set up an ad hoc committee to carry out the probe.
The decision of the parliament followed the adoption of a motion, titled "Need to Investigate the Petroleum Products Subsidy Regime in Nigeria from 2017 to 2021", presented by Sergius Ose Ogun, representing Uromi/Esan North East Federal Constituency of Edo State at plenary.
Moving the motion, Ogun noted that Section 32 of the Petroleum Industry Act, 2021 saddled the Petroleum Midstream and Downstream Regulatory Authority with the task of regulating and monitoring technical and commercial midstream and downstream petroleum operations in Nigeria.
He said: "As of 2002, the NNPC's purchase of crude oil at international market prices stood at 445,000 barrels per day in order to enable it to provide petroleum products for local consumption.
"Due to the decline in the production capacity of the refineries, NNPC found it more convenient to export domestic crude in exchange for petroleum products on trade by barter basis described as Direct Sales Direct Purchase, DSDP, arrangement.
"The consumption rate of Petroleum Motor Spirit, PMS, is 40million to 45million litres per day, however, the NNPC uses 65 million to 100 million litres per day to determine subsidy as discoverable from NNPC's monthly reports to the Federal Allocation Committee, FAAC.
"Component costs in the petroleum products subsidy value chain claimed by the NNPC Limited is highly over-bloated while the transfer pump price per litre used by the NNPC Limited in relation to PPMC is under-quoted as N123-N128 instead of N162-N165 and this fraudulent under-reporting of N37-N39 per litre translates into over N70 billion a month or N840 billion naira a year.
"The subsidy regime has been unscrupulously used by the NNPC and other critical stakeholders to subvert the nation's crude oil revenue to the tune of over S10 billion, with records showing that as at 2021, over $7 billion in over 120 million barrels have been so diverted.
"Disturbed that there exists evidence that subsidy amounts are being duplicated, thus subsidy is charged against petroleum products sales in the books of NNPC as well as against crude oil revenue in the books of NAPIMS to the tune of over N2 trillion action."
Speaking on the motion earlier, a member of the House, Obinna Chidioka, noted that the prayer of the motion was akin to the committee currently probing the assets and liabilities of NNPC, asking the House to either commit the motion to the committee or step it down.
But his remark was countered by other lawmakers who noted a difference between the two assignments.
Adopting the motion, the speaker, Femi Gbajabiamila, gave the ad hoc committee eight weeks within which to execute the assignment and report back to the House for further legislative action.
Establish More Fuel Depots, Reps Urge NNPC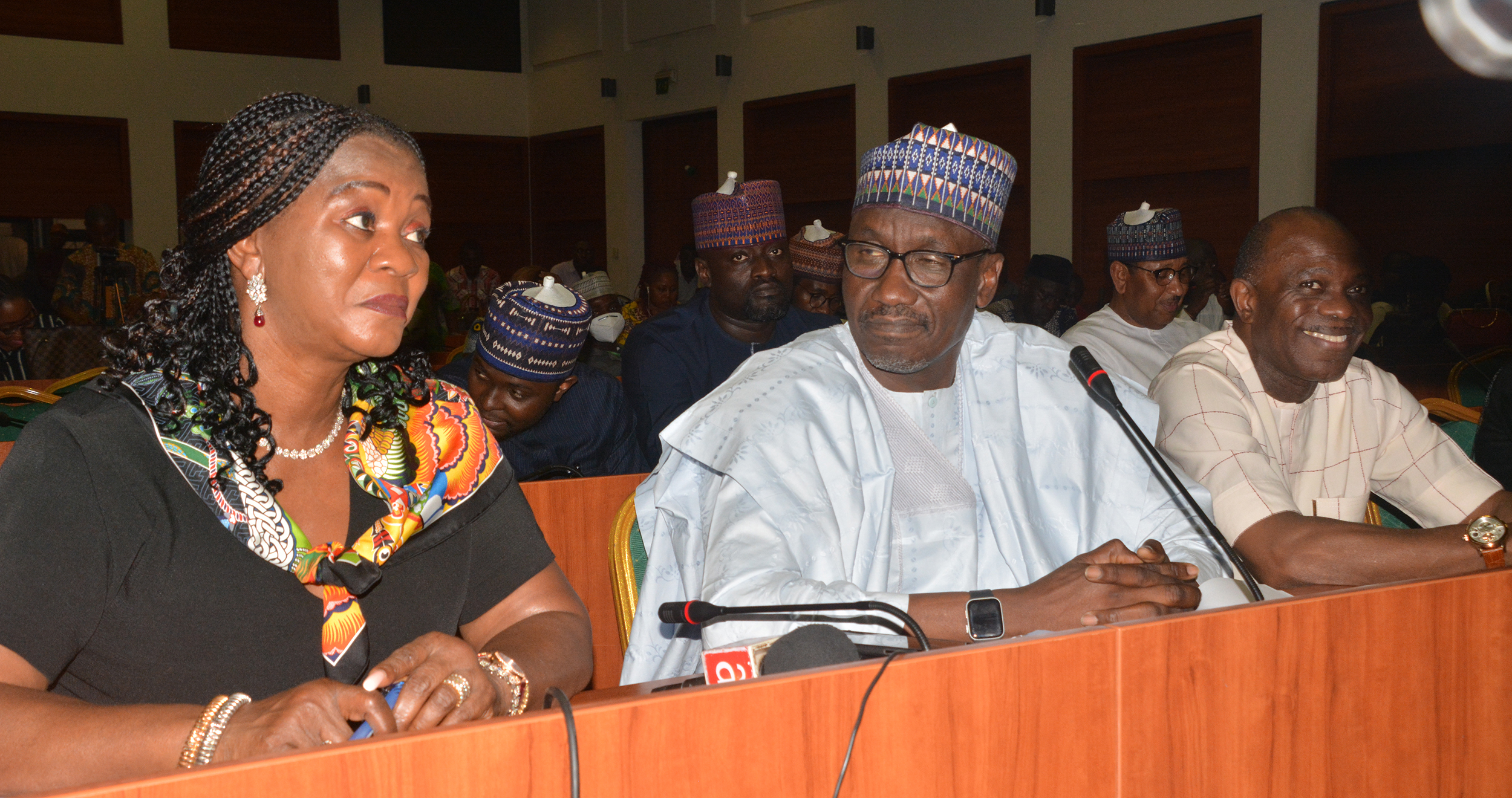 The House of Representatives has urged the Nigerian National Petroleum Company (NNPC) Ltd. to establish and equip more depots across the country and strictly regulate the operations of private depot owners to address the lingering fuel scarcity in the country.
This followed the adoption of a motion by Rep Uju Kingsley.
Kingsley, in his motion, noted that there are insufficient depots to store petroleum products in Nigeria.
According to him, an estimated 100 million litres of bad petrol imported into Nigeria have caused fuel scarcity in Nigeria with the consequent effect of adulteration of the product by roadside black market vendors.
He said from information available on the official website of the NNPC, Nigeria has 5,000 kilometres of pipeline network, 21 storage depots and nine (9) LPG depots, which, he said, are grossly inadequate to effectively serve the 36 states of the country as well as the Federal Capital Territory, hence the recurrent fuel scarcity.
The Lawmaker said it was disturbing that many other depots are owned by private individuals who receive fuel from the NNPC and then sell it at exorbitant prices, causing unnecessary irregularities in the price of the product across the country.
He added that if more fuel depots are established, fuel scarcity will be curbed while more employment opportunities will be created as a result, thus improving the country's economy.
The House adopted the motion and mandated its Committee on Petroleum Resources
'Smart Airlines Saving Billions Of Dollars From Oil Price Hedging'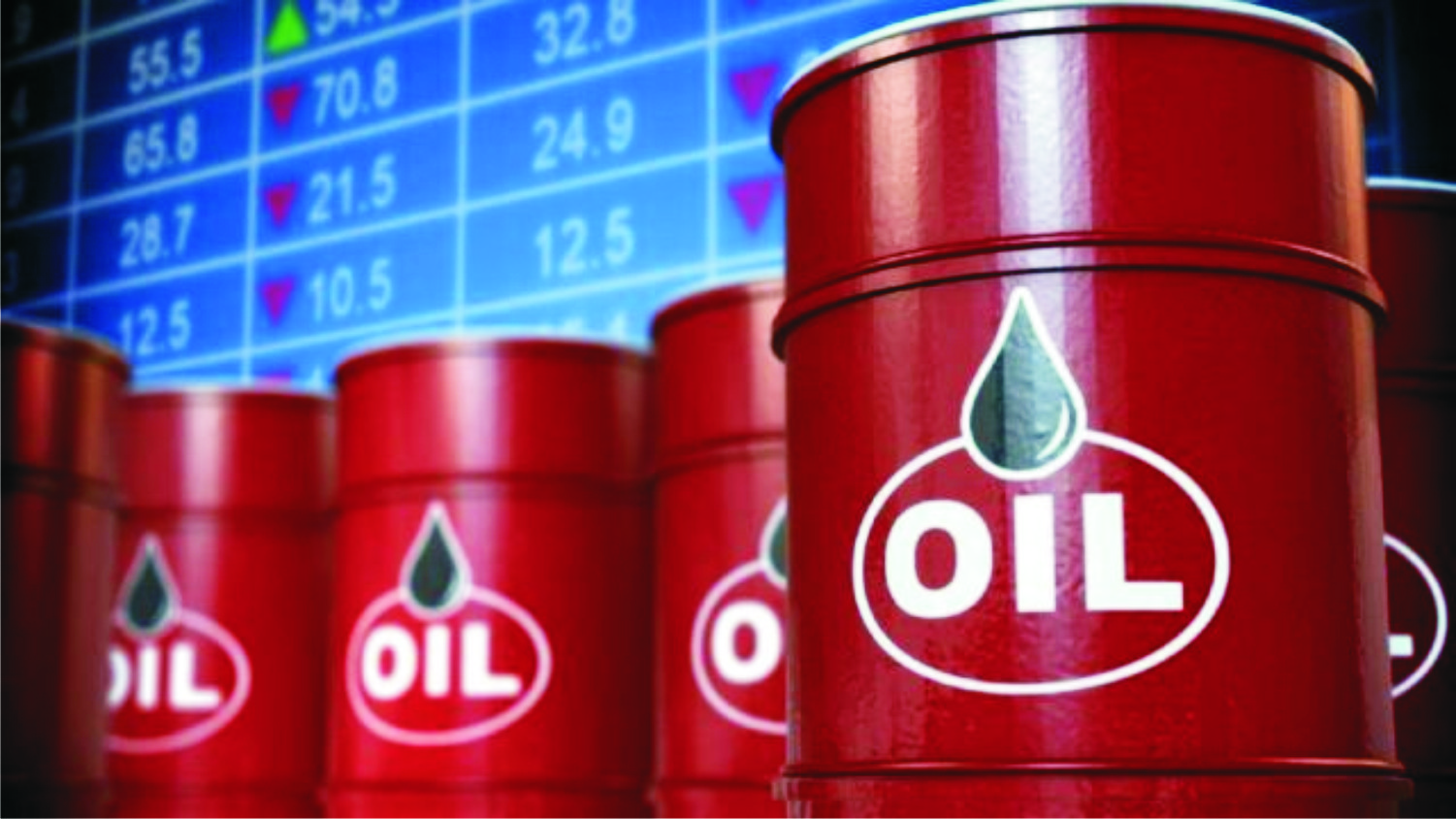 Commodity price hedging is a popular trading strategy frequently used by oil and gas producers and heavy consumers of energy commodities, such as airlines, to protect themselves against market fluctuations.
During times of falling crude prices, oil producers normally use a short hedge to lock in oil prices if they believe prices are likely to go even lower in the future, while heavy consumers like airlines do the exact opposite, hedge against rising oil prices, which could quickly eat into their profits.
Nearly all of an airline's costs are somewhat predictable, except one: the short-term costs of fuel. Fuel is typically the biggest line item in an airline's expense book and can account for nearly a third of total operating costs.
Two years ago, many large carriers ditched their oil hedges after suffering massive losses due to persistently low oil prices. But with oil prices constantly taking out multi-year highs, they have now been forced to reverse course and are hedging aggressively, with brokers reporting the busiest spell of consumer hedging in years.
And, there is growing evidence that fuel hedges are working as they should this time around.
Hedging is paying off
Southwest Airlines (NYSE:LUV) and Alaska Airlines (NYSE:ALK) are the only major United States carriers that have consistently hedged the cost of jet fuel.
Southwest is the only large United State airline that is also a low-cost carrier, and fuel accounts for a third of its operating costs. The airline began hedging its fuel costs in the early 1990s after crude prices spiked during the first Gulf War and has religiously hedged through thick and thin.
Southwest aims to hedge at least 50 per cent of Southwest's fuel costs each year and exclusively use call options and call spreads. Company's treasurer, Chris Monroe, and his team trade crude-oil derivatives as a proxy for jet fuel. They deal with some of Wall Street's shrewdest commodity-trading desks, including Goldman Sachs, JP Morgan, and seven more traders.
Southwest lost money on its hedges between 2015 and 2017, but this year oil hedges are paying off big-time for the Texas-based carrier.
According to The Financial Times, a crack team of four fuel traders at Southwest Airlines has managed to save the company a whopping $1.2 billion this year through smart hedging. Orchestrated by the company's treasurer, Chris Monroe, and his team, Southwest hedges have slashed its fuel costs by 70 cents to between $3.30 and $3.40 a gallon this quarter, the carrier disclosed in a recent trading update. Southwest has pegged the fair market value of its fuel-derivative contracts for this year at $1.2 billion.
While oil prices have climbed 40 per cent in the year-to-date, middle distillates have seen an even bigger surge:  jet fuel recently traded as high as ~$320/b in New York  ($7.61/gallon), a massive ~$200+ premium to crude feedstock prices.
The jet fuel premium is ~10x larger than any premium seen in the past 30 years. Southwest's hedges must have shielded the company from some major price shocks.
"Our fuel hedge is providing excellent protection against rising energy prices and significantly offsets the market price increase in jet fuel in first quarter 2022," Southwest CFO Tammy Romo said on the carrier's first-quarter earnings call.
Southwest is just one of many companies looking to protect themselves from high oil prices. Over the past few months, there has been a renewed appetite from many airlines as well as an influx of first-timers, including Walt Disney (NYSE:DIS), as well as trucking and manufacturing firms.
"We're also very fortunate that for the next 12 months, we're very well hedged on fuel. I would ascribe that more to dumb luck than supremely intelligent management. But nevertheless, we have 80% of our fuel purchased forward out to March 2023 at less than $70 per barrel," Ryanair Holdings Plc (NASDAQ:RYAAY) CEO Michael O'Leary revealed during the company's latest earnings call.
To be sure, hedging in the current market can be expensive, thanks to the red-hot demand for hedging products. Those higher hedging costs have been accentuated by a lack of liquidity in recent months, making it harder to find counterparties and agree on prices. But with oil prices unlikely to come down any time soon, heavy oil users are left with little choice but to hedge or risk paying billions more in extra fuel costs.
By: Alex Kimani
Kimani reports for Oilprice.com