Twitter Ban: 'Be Ready To Build Thousands Of Prisons For 'Erring' Nigerians'
Human Rights activist and Senior Advocate of Nigeria (SAN), Chief Mike Ozekhome, has asked the Federal Government to be ready to build more prisons to accommodate "erring" Nigerians who are likely to bypass the ban on Twitter usages.
In a statement made available to newsmen, yesterday in Abuja, Ozekhome also revealed what he described as a new game plan by the Federal Government to arrest the opposition, rights activists, dissenters, plural voices, and perceived enemies to the ban.
He decried the speed with which the government announced the ban without thinking about the economic consequences.
He said, "The Attorney-General of the Federation and Minister of Justice, Abubakar Malami, SAN, has just ordered the Director of Public Prosecution of the Federation to immediately prosecute offenders contravening the Federal Government's ban on twitter operations in Nigeria. Indeed, he wants the DPP to liaise with the Ministry of Communications and Digital Economy, the National Communications Commission (NCC) and other relevant government agencies to ensure speedy prosecution of offenders without further delay.
"How I wish that Malami's APC Government, has displayed such alacrity and sense of urgency on the grave insecurity challenges of the country; the parlous economy and the mounting corruption ravaging our land.
"Malami did this with Lai Mohammed apparently being aware that many knowledgeable Nigerians had started to use different Virtual Private Networks (VPN) to clearly bypass the blockage.
"This government must be ready to build thousands of prisons across all the nooks and crannies of Nigeria so as to accommodate the deluge of 'erring' Nigerians.
"This government does not appear to have weighed carefully the serious implications of its actions and the likely ricocheting effects. Many Nigerians run global businesses with links and business partners across the world. They carry on business using the social media of Twitter. Secondly, many Nigerians, especially the jobless youth who have been rendered destitute by this thus anti-masses government.
"They rely heavily on legitimate income realized from the platform through advertisement of their products and services and act on behalf of their not so ICT-compliant clients who desire to reach out to the world banning Twitter is akin to what this government did in a kneel-jerk action on coming to power whether thoughtlessly banned Nigerians from operating their domiciliary foreign accounts. The naira has never recovered from this shock treatment.
"Perhaps, more important is that the ban outrightly denies citizens of their individual and collective right to freedom of speech and right to freedom of expression and the press, contrary to section 39 of the Constitution. The cumulative effect of these negative acts is a serious blight on Nigeria's image both at home and abroad."
Revealing a conspiracy and game plan to arrest some Nigerians who are eager to resist the ban, Ozekhome recalled that the courts have been under lock and key due to the industrial strike action by the Judiciary Staff Union of Nigeria (JUSUN).
Contrary to his earlier stance, Ozekhome called on JUSUN to call off its strike, noting that the judges whom the workers were fighting for had carried on, delivering judgments.
"In all these, the agitated citizens are eager to go to court (section 6 of the Constitution), to challenge these outrageous infractions of their rights. Then, they suddenly realize that the doors to the courts are firmly shut, and put under lock and key by JUSUN workers. So, they lick their oozing wounds. Meanwhile, the same courts being protected, are busy every day, delivering judgements (physical and virtual), on matters already pending before the JUSUN strike commenced.
"So, who are these workers that prepare the files, take them to Judges and create the enabling environment for such sittings, including fixing the zoom meetings? How and where do they gain access to the courts' strong rooms, filing cabinets and court processes, to aid the Judges? Just how? I cannot understand. Or, can you?
"I have now changed my views and stance. My new stance is now occasioned by the frequency of series of curious events (some quite frightening), emanating from the government and its operatives in the last two weeks.
"Let us not continue to be used by fifth columnists as pawns in a game of musical chairs. This government will very shortly likely crack down on the opposition rights activists, dissenters, plural voices and perceived enemies. There will be no courts to run to with a view to obtaining any remedy. They are all firmly locked. The JUSUN strike has therefore outlived its usefulness and purpose. JUSUN, call off the strike now", he said.
In the event the strike is not called off immediately, Ozekhome advised Nigerians to seek redress in regional courts.
"All hope is not lost, even with the JUSUN strike. There is some respite here.
Any Nigerian arrested or detained should immediately proceed to the sub-regional West African Court situate in Abuja. The African Charter on Human and People's Rights is there to protect the rights of citizens of Nigeria. The Court that operates it (the West African Court) is there right now, fully operational. The last time I checked, we are not in the Hobesian state of nature where life was solitary, nasty, short and brutish", he said.
NDLEA Seizes 442 Meth In Smoked Fish At Lagos Airport …Another Suspect Excretes 77 Pellets Of Cocaine
The operatives of the National Drug Law Enforcement Agency (NDLEA) have intercepted no fewer than 442 parcels of Crystal Methamphetamine concealed in heads of fishes packed in cartons for export to Dubai, the United Arab Emirates through the SAHCO shed of the Murtala Muhammed International Airport, Ikeja, Lagos State.
The 11.90kg consignment was brought to the SAHCO export shed of the airport on Friday, August 5 by a 32-year-old freight agent, Adekunle Oluwapelumi Paul, from Yagba West Local Government Area of Kogi State.
This was disclosed via a statement issued and made available to The Tide source yesterday by the NDLEA Director, Media and Advocacy, Femi Babafemi.
Babafemi stated that the suspect was arrested upon the discovery that the seven cartons he presented for export contained parcels of the dangerous drug wrapped with foil paper and concealed in the heads of hundreds of smoked catfish.
The NDLEA spokesman added that another consignment containing 1.45kg cannabis concealed inside granulated melon and crayfish and packed among other food condiments going to Dubai, UAE was also intercepted by the operatives of the anti-drug agency on Saturday, August 6.
He noted that the NDLEA officers arrested the freight agent, Ajisefini Lateef, who presented the consignment for export at the SAHCO shed.
Babafemi said the 39-year-old agent hails from Abeokuta West Local Government Area of Ogun State.
He further stated that the anti-narcotic officers arrested a 50-year-old Mgbeobuna Victor Eberechukwu for ingesting 77 pellets of cocaine at the Akanu Ibiam International Airport, Enugu.
The NDLEA spokesperson said Eberechukwu was arrested on Saturday, August 6 following his arrival from Addis Ababa, Ethiopia onboard an Ethiopian airline flight.
According to Babafemi, the suspect who hails from Idemili South Local Government Area of Anambra State passed out the 77 wraps of the illicit drug in eight excretions spanning four days.
"The suspect, who hails from Idemili South LGA, Anambra State passed out the 77 wraps of the illicit drug in eight excretions spanning four days," he said.
Babafemi added that in Kaduna, three suspects: Saifullahi Sani, Salisu Nafi'u and Abdulrazaq Mamman, were arrested in Zaria on Thursday, on 11 August with 1,112,350 tablets of Tramadol (225mg and 100mg) weighing 38.3kg.
He said in Kano, a female drug dealer, Saratu Abdullahi, 28, from Wurno council area of the state was nabbed at Hotoro with 541 blocks of cannabis weighing 245kg.
"In Lagos, NDLEA operatives recovered a total of 1,773.25kg cannabis sativa at Ebutte-Meta and Akala in Mushin areas of the state in separate raid operations between 9th and 10th August.
"At the Tin Can seaport in Lagos, 86 parcels of cannabis indica (Colorado) weighing 43kg were recovered from a 40ft container during a joint examination with Customs and other security agencies.
"The illegal consignment seized on Friday 12th Aug came from Toronto via Montreal, Canada and concealed in two drums inside a Mercedes Benz SUV in the container," Babafemi stated.
The Chairman/Chief Executive of NDLEA, Brig.-Gen. Mohammed Buba Marwa (rtd), commended the anti-narcotic officers for the arrests and seizures.
Marwa also charged them and their compatriots across the country to always remain steps ahead of the drug cartels.
NLNG Train 7: TUC Affiliates Mull Strike Over Imposition Of Union On Workers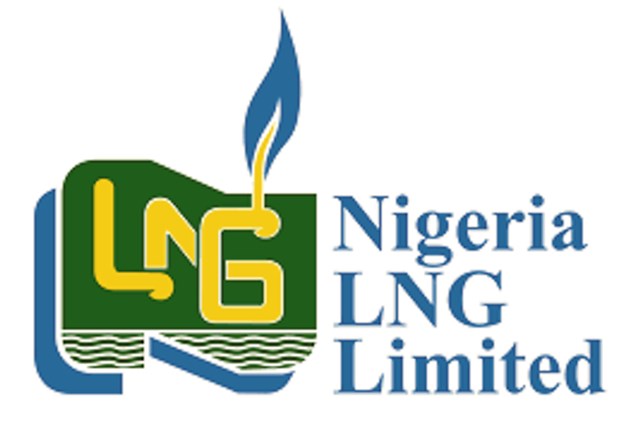 A setback appears to be unfolding in the on-going Nigerian Liquefied Natural Gas (NLNG) Train 7 gas plant construction in Bonny Local Government Area of Rivers State, following the threat by one of the affiliates of Trade Union Congress (TUC), National Association of Plant Operators (NAPO), to proceed on industrial action to press home their displeasure over the imposition of union on workers in the facility.
This is because members of NAPO, the major construction workers in NLNG Train 7 have threatened to organise and mobilise for a total industrial action that would jeopardise and shut down the project over the decision by the management of Deawoo Engineering and Construction Nigeria Limited, a key contracting firm handling the project, to force workers to join a particular union against their own preferred choice.
The National President of NAPO, Comrade Harold Bestowe, gave this indication while addressing journalists in Port Harcourt over the weekend.
Bestowe, an indigene of Bonny, averred that the action of Deawoo management was an aberration to Section 40 of 1999 Constitution, and Article 1, 2, 3, nos 83, 1948 of International Labour Organisation (ILO) Charter, which according to him, allow workers to freely belong to any industrial union of their choice without any form of interference by anybody.
The NAPO boss, therefore, urged the management of Deawoo E and C to respect the views and rights of their workers, and allow them to freely choose the labour unions of their choice, which they feel can represent them very well.
"What we are saying in this regard is that the management cannot determine to workers the union they should be belonging. By so doing, the management has violated Section 40 of 1999 Constitution as well as Article 1, 2, 3, nos 83 of ILO Charter, and that we will resist it", he stated.
Harold opined that the workers have written to the management that they want to be unionised by NAPO through several letters, and appealed to the management of the lead constructing company in the project to respect the views and rights of the workers.
The Bonny-born unionist used the opportunity to call on various stakeholders in the ongoing NLNG Train 7 project to call to order the management of the giant construction company to respect the laws of the country in other to avoid industrial unrest in the oceanic city.
By: Akujobi Amadi
We Can't Feed Everybody, Nwanosike Tells Empowerment Projects' Beneficiaries
The Chairman of Ikwerre Local Government Area in Rivers State, Engr Samuel Nwanosike, has urged the people of the area to use what the council has given them to provide food, pay their children's school fees, change their clothes, and live happily as all their needs cannot be provided for by the government.
Nwanosike made this appeal when he defiled heavy down pour to continue his Back-to-Farm, Back-to-School, and Business Support Empowerment Programme of 80 people at Ward 2, Isiokpo.
According to him, "Today, we are in Ward 2, Isiokpo, in continuation of our Back-to-Farm Programme, Business Support Empowerment, and Back-to-School Programme.
"What we have come to say here today is that this is the farming season, we are peasant farmers, the council has made provision for you to go and support your farming system.
"We can't feed everybody in Ikwerre Local Government, but if you use what the council has given to you to do the actual farming, few weeks from now, the result will show. We will have enough food in our market, we will have opportunity to pay our children's school fees, we will have opportunity to change our clothes and live happily".
Nwanosike pleaded with those who were not empowered to wait for another turn, saying that Rivers State Governor, Chief Nyesom Wike, was the leader of South-South people and believed in a South-South presidential pursuit.
He said, "Government cannot do everything for everybody at the same time. There are those who did not get yesterday, but got today. There are those who did not get yesterday, and today but will get tomorrow. What is important is that you should remain consistent with your party, and know that Chief Nyesom Wike is the leader of the South-South people.
"He is not a betrayer. He agreed with the other governors of the South-South states to say power should go to the South, and he has remained consistent in that pursuit.
"And what we are saying clearly is: if you take Chief Nyesom Wike for granted, Rivers people will take you for granted at the polling units".
While speaking, the Supervisor for Education, Ikwerre LGA, Hon. Victor Wagor, assured Nwanosike that the people of Ward 2 were 100perrcent loyal to him for always carrying them along.
In their separate speeches, the Councillor representing Ward 2 and Leader of Ikwerre Legislative Assembly, Hon Nwobuisi Chikwe-Tasie; Ward 2 Chairman of the Peoples Democratic Party (PDP), Mr Darosha Kinika; Personal Assistant to the Chairman of Ikwerre LGA, Mrs Ethel Kinika; amongst others, thanked Nwanosike for building a 1,000-capacity hall, appointment of over 18 Ward 2 people into his government, and yearly empowerment of the people, while assuring that Ward 2 would always vote for PDP.
On their parts, the member representing Ikwerre/Emuoha Federal Constituency at the National Assembly, Barrister Boniface Emerengwa; and the PDP candidate for Ikwerre Constituency at the Rivers State House of Assembly, Hon. Prince Lemchi Nyeche; commended Nwanosike for always making the people feel the impact of his administration through his human capital development programmes.
Highlight of the event was the defection of an All Progressive Congress (APC) social media influencer in Ward 2, Mr Kelvin Amadi Chinwe, who dumped his party for the PDP.
Speaking at the event, Chinwe begged the leadership of PDP, especially Nwanosike, to forgive and accept him into PDP because he has found light in PDP.
Chinwe was received by the Acting Chairman of PDP in Ikwerre LGA, Hon. Charles Wobodo, and was handed over to the Ward 2 PDP chairman for proper documentation.
By: Nelson Chukwudi