Sylva, NCDMB Assure Development Of Local Content For Oil, Gas Sector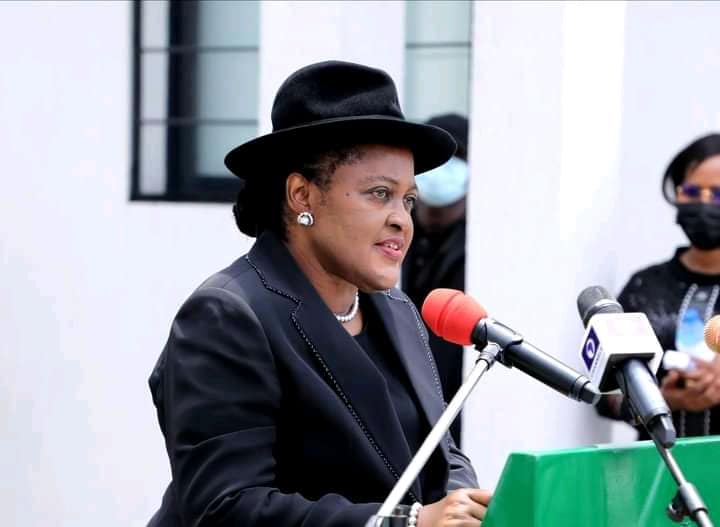 Minister of State for Petroleum Resources, Chief Timipre Sylva, has given assurances that the Federal Government is willing to fast-track development of local capacities in the oil and gas sector of Nigeria.
He stated this yesterday while declaring open a two-day African local content round table, an event hosted by the Nigerian Content, Development and Monitoring Board, NCDMB which is ongoing in Yenagoa, Bayelsa State.
The Minister hinted that the event would afford African oil producing nations the opportunity to cross-fertilise and share ideas in building as well as develop the sector with adequate African manpower.
Also speaking, the Executive Secretary, Nigerian Content Development and Monitoring Board, NCDMB, Eng. Simbi Wabote said the local content board has created no few than 3,000 jobs and has also trained millions of Nigerians on various skills upon its establishment.
He noted that the board was primarily established to drive the local content policy of the Federal Government in the oil and gas sector and other critical sectors of the economy.
The Tide reports that the African local content roundtable has participants from African oil and gas producing nations and was hosted by the NCDMB in partnership with the African Petroleum Producing Organisation, APPO.
The content board helmsman emphasised that as against the misunderstanding of the term, 'local content', the word does not mean an NGO neither was it a Corporate Social Responsibility, CSR.
"Local content is not a CSR, it is not an NGO. What it means is that we're to create the needed indigenous manpower for the development of the nation's oil and gas sector and other critical sectors of the economy", he said.
"Through the NOGICD Act, we've been able to create over 3,000 direct jobs for Nigerians and trained millions in various skills relating to the oil and gas sector and others", he added.
Wabote restated the need for African oil producing nations to develop their indigenous capacities, saying that studies have shown that capacity building, gap analysis, funding, research and development, regulatory framework, amongst others, were key parameters in the actualisation of a a sustainable local content policy.
By: Ariwera Ibibo-Howells, Yenagoa
Bayelsa Recommits To Accountability, Infrastructural Projects …Declares Financial Receipt For Feb, March
The Bayelsa State Government has restated its resolve towards ensuring accountability and prudence in the management and deployment of financial accruals to the state.
The Government stated this during the monthly 'Transparency briefing' held in Yenagoa, the state capital on Thursday, June 1st, to render the state's financial report for February and March, 2023.
Rendering the financial report, the state Commissioner for Finance, Mr Maxwell Ebibai, indicated that statutory allocation stood at N2.222b, derivation, N14.021b, VAT, N 2.683b, first non-oil revenue, N 623m, 2nd non-oil revenue, N 93.5m, electronic money transfer levy was N 125.4m.
He said refund of VAT stood at N 55.5m, while total inflow from the federation account allocation committee(FAAC), stood at N19.826m, respectively.
Ebibai also said deductions from FAAC for February were N 2.4b, while total net inflow stood at N 17 .423billion.
According to the Commissioner, the state also raked in N 1.093b from internally generated revenue(IGR), and that ecological fund transfers to the state in February were N 79m, while refunds for excess crude was N3.876billion, making the sum total accruals for the month to be N 22.472billion.
He noted that expenses incurred in February were: Civil Servants salaries, N 4.387billion, bank loans, N 1.650billion, salaries of political appointees, N 551m, gratuity, N1 billion, grants to higher institutions of learning of the state, N 961m, ten percent contribution to salaries of primary school Teachers in the state, N 86m.
Further more, the Commissioner stressed that additional contribution to salaries of Teachers of public primary schools in the state was N117m, while minimum wage arrears was, N 50m, whereas the Government transfer of 50% refunds to the NDDC from the state in February stood at N 39.5m, and 5% contribution from its IGR to the State loans board was N 51.5m.
He noted also that charges from the state account maintenance in February, was N 13.5m, and that total payment incurred for recurrent expenditure stood at N 9.087billion, leaving the state with a balance of N13.384b.
The Government stated that total amount incurred as payment for capital expenditure in February stood at N 16.014billion.
The Tide reports that the Commissioner for Finance stated that in March, the state had a negative balance of N5.975 billion, which was only made good by the balance brought forward from February, leaving a closing balance of N3.887 billion.
Earlier in his opening speech, Commissioner for Information, Orientation and Strategy, Hon. Ayibaina Duba, scored the administration of Governor Diri high on its meticulous and prudential deployment of resources for the execution of infrastructural projects and other programmes in the state.
He noted that from the inception of the Governor Diri-led 'Prosperity' administration to date, the Governor has demonstrated willingness to fast-track the developmental processes of the state.
Duba restated Government's resolve towards completing all ongoing infrastructural projects, maintaining that with Governor Diri at the helms of affairs of the state, Bayelsa can only be even better for it.
"Governor Diri has over and over again demonstrated the willingness and resolve to develop this state inspite of the dwindling allocations and other accruals to the state. But I want to again, assure all Bayelsans that no ongoing infrastructural project would be left stalled in this state by this administration", he said.
By: Ariwera Ibibo-Howells,
Yenagoa
MOSIEND Lauds Asari Dukobo Over Minority Rights Advocacy
The Movement for the Survival of Izon Ethnic Nationality in the Niger Delta (MOSIEND) has commended Alhaji Asari Dokubo for his relentless advocacy for the rights of minority people.
National President of MOSIEND, Mr Kenedy Tonjo-West, in a statement issued on Saturday in Yenagoa, noted that Dokubo's struggles bring to the fore decades of selfless service by the Ijaw leader.
The statement described Dokubo as a man of many parts, with passion in his pursuit for a better deal for the Izon Ethnic Nationality and other minorities in the Niger Delta and Nigeria, Tonjo-West noted that Dokubo has sacrificed a lot for the peace, unity and Socio-economic and political advancement of the Ijaws and Niger Delta people.
"Asari Dokubo is a Hero, one we hold in high esteem and join in celebrating as always.
"He is a trail blazer and pathfinder who brought more awareness to the gross marginalization and oppression of the Niger Delta people by forces, including Multinational corporations.
"And his detest for criminality, more especially from those in the struggle platform, stands him out. Asari abhors any act that will dent the credibility and integrity of the people in the struggle platform.
"He speaks truth to power and has become the voice to several voiceless ethnic nationalities outside of Ijaw and Niger Delta", Tonjo-West stated.
The MOSIEND leader said Dokubo is a role model to so many and he makes his position on issues and policies known without fear or favour.
He described Dokubo, a former President of Ijaw Youths Council (IYC), as a known anti-oppression and anti-corruption advocate.
"We rejoice with him and celebrate God's mercy and faithfulness upon his life and wish him many more years ahead in good health, sound mind and fulfilment.
"Yes, he may be controversial sometimes in his positions on issues, but that doesn't make him a bad person. He has a kind heart but should not be taken for granted.
"If he stands for you, you can go home because he stands by his convictions. He is our illustrious son and brother, a legend and a rear gem. Ijaw Nation and Niger Delta are proud to have him" Tonjo-West concluded.
By: Ariwera Ibibo-Howells,
Yenagoa
Diri Condemns Slow Pace Of Work On Nembe-Brass Road
Bayelsa State Governor, Senator Douye Diri, has expressed dissatisfaction with the pace of work on the 21km phase one of the Nembe-Brass Road, being constructed by his administration.
He stated this when he paid an unscheduled visit to the project site at Nembe.
The Governor in a statement by his Chief Press Secretary, Mr. Daniel Alabrah, told the construction company, Setraco, that the project was important to his administration and people of the area.
He said the level of work done since the project commenced almost a year ago was not commensurate with the N16 billion paid as mobilization out of the N54 billion earmarked for the project.
Urging the company not to disappoint his administration, the Bayelsa helmsman stressed that he does not want anyone to adduce or play politics with the project.
While acknowledging that the company was credible, Governor Diri enjoined the contractor to put in more effort in order to meet the timelines for completion of the job.
"I am not comfortable with the level of sand filling that you have done so far. We have timelines for this project and I do not want anybody to ever think that we are playing politics with this road.
"We know why we awarded this contract. We know the importance of this road leading to Brass and I do not want you as contractors to disappoint the government. That is why we came here to make the point that this road means a lot to us.
"This contract was awarded for the first phase for about N54billion and your mobilization was 30 per cent, which amounts to N16billion. Government has paid the N16billion but the work done is not commensurate with the mobilization that you have received.
"The next time we come here, we want to see this whole place sand-filled. Take this very seriously.
"You are a very serious company and you have been working with this government. You did the Sagbama/Ekeremor Road and now you are on this important road. So I expect that you will not disappoint us", he said.
In his response, the Setraco Area Manager for Bayelsa and Delta States, Engr. J. J. Cosme, promised to increase the pace of work on the project in order to meet the timelines.
He also assured that the company will not disappoint the government and people of the area.
Governor Diri also inspected the ongoing Onuebum-Otuoke Road project in Ogbia Local Government Area.
By: Ariwera Ibibo-Howells,
Yenagoa.