Rising Cases Of Kidney Disorders Worry Expert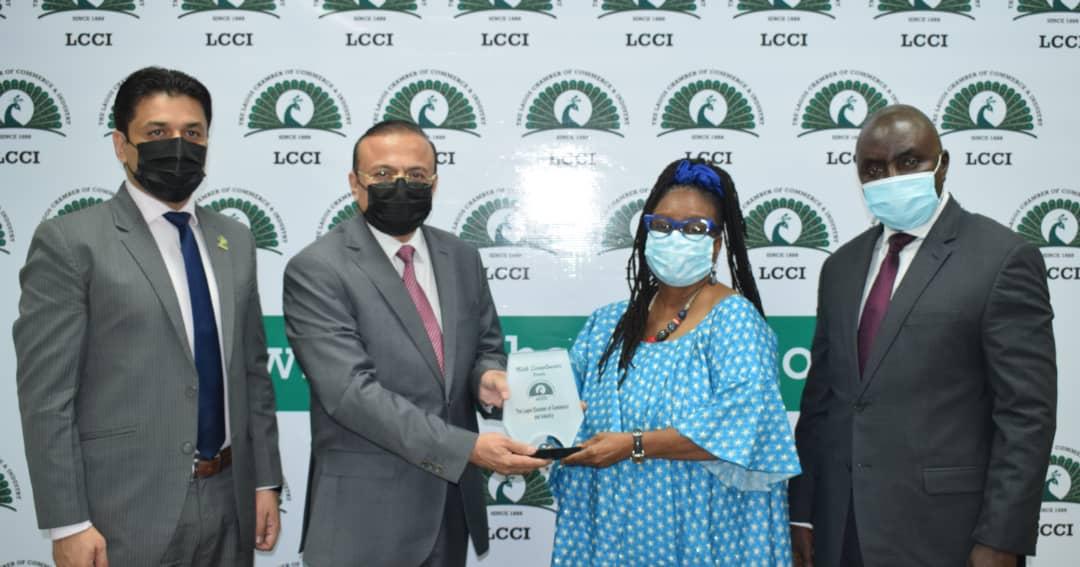 A Consultant Nephrologist at the University of Benin Teaching Hospital, Edo State, Dr Ojeh Oziegbe Odije, has expressed worry over the rising cases of kidney failure in Nigeria.
He pointed out that the factors aggravating the disorders are also on the rise.
In an interview with journalists at the hospital in Benin City, Odije said the ailment was not just wrecking havoc in the state alone but across Nigeria as a whole.
He said, "The last population studies we did in a village not far away from here showed that close to one third of the public are beginning to have problems with their kidney and that's a terrible figure.
"I have been more or less with this kidney unit since it started around 1999, and at that particular time, we probably diagnose three or four patients a day.
"But what we have now is that in UBTH at times, we diagnose as many as 10 to13 a day. In addition, there are about four dialysis centres in Benin that equally operate at full capacity.
"We used to be able to provide all the services that the town requires but now, we are beginning to find out that there are five dialysis centres working at full capacity as the number of patients we are having is on the increase," he explained.
On why the number of cases was increasing, he noted, "Hypertension, diabetes, other unresolved infections are on the rise; things that weren't there some years back, are on the rise.
"A lot of people are now becoming hypertensive at a younger age and that causes close to half of the number of kidney diseases that we have.
"Use of drugs is on the rise especially the 'feel good' drugs. In Nigeria, there's this habit that is very common, when they finish working in the evenings they come home and tell the chemist to give them a mixture of five to seven drugs and then those people will be putting ibuprofen, diclofenac, aspirin and they pack all those drugs for them.
"They take those and they feel happy because they feel stronger. But it causes a cumulative damage on the system.
"Our Western lifestyle is also making diabetes to increase. Now, sugar is so much part of our diet, minerals and all those things that contain a lot of sugar or sweet things encourage diabetes to increase and that causes kidney damage", Odije itemized.
He disclosed that UBTH was now installing more equipment and also training more nephrologists.
"Management takes pain to ensure that our dialysis machines are up to date and are new. In fact, now what we are waiting for is more space to install the dialysis machines that management had already procured.
"We have biomedical engineers posted in the unit. The engineers are specifically employed for renal unit and they are there to fix the machines," he explained.
Stakeholder Wants Govt, Community Leaders To Invest In Sports
The State Nursery and Primary School II, Mgbuanyim, Elele in Ikwerre Local Government Area of Rivers State held its eighth Inter House Sports School competitions last Saturday.
Speaking at the event, Chairman of the occasion, Hon. Innocent Worisah, called on both governments and community leaders to invest more in sports as it would help to boost the economy of the State.
Worisah said this at the  annual inter house sports Competition of the school, saying that appropriate sporting facilities should be provided to all schools in the State and that would discover talents like Austin J. J Okocha and the rest.
"To me sports remains the only avenue that brings  youths together, and promotes peace and unity among them.  I  urge Government at all levels and  community leaders to join hands and build a better society through sports.
"I commend the headmaster of the school and his team for ensuring that the competition was a success" Hon. Worisah said.
Also speaking, the Education Authority Desk Officer in the LGA, Solomon Umeto also called on Government, mostly the LGA Chairmen to pay more attention to sports development at the grassroots level.
"It is obvious that sporting activities reduce youth restiveness and nefarious activities, investment in sports can create million jobs for the teeming youths who are desirous to do sports", Umeto said.
By: Tonye Orabere
NSCDC Commissions New Commands In Kebbi, Sokoto
Nigeria Security and Civil Defence Corps (NSCDC) has set up new command posts in Kebbi and Sokoto States to boost staff performance, security and better protect critical national infrastructure in the states.
Minister of Interior, Rauf Aregbesola, who commissioned the two commands, said Federal Government would not relent in ensuring the protection of citizens at all times by providing the necessary supports, and logistics needed to maintain the current tempo of development to ensure effective discharge of the Corps core mandates
Represented by the Permanent Secretary of the ministry, Dr Shuaib Belgore, Aregbesola stated that the Federal Government was dedicated to continuously support the Corps to enhance performance and boost national security.
According to a statement signed by the agency's Public Relations Officer (PRO), Olusola Odumosu, the minister also tasked personnel in the two states to live up to the mandate of the agency and exhibit the highest level of discipline in their conduct.
He further charged the personnel to "abstain from rancor and unnecessary rivalry and ensure effective synergy with military and all other law enforcement agencies".
Aregbesola commended the leadership of the Corps for the tremendous transformation witnessed within the last two years as he further attributed it to the doggedness, determination, pragmatic approach and readiness of personnel to impact positively on the nation's security.
Present at the event were governors of the two states; Atiku Bagudu of and Aminu Tambuwal who were both represented.
NAWOJ Partners FH1360 To Boost Maternal, Infant Nutrition
The Nigerian Association of Women Journalists (NAWOJ), Lagos State Chapter, in collaboration with FH1360/Alive and Thrive Project hosted an interactive media round table aimed at promoting maternal, infant and young child nutrition, with an intervention of reducing the total number of anemia and all deficiencies related to mother and child.
Chairperson, NAWOJ, Lagos State, Adeola Ekine, said the initiative was focused on improved reporting of maternal nutrition coverage in journalism.
She added that the annual event provides insight on illnesses affecting children and mothers and their possible solutions
The Lagos State team Lead, Alive and Thrive, Olawunmi Ajayi, who spoke extensively on Maternal, Infant and young child nutrition (MIYCN), noted that Nigeria loses about 2313 children daily translating to 844,321, children death annually, half of which are due to malnutrition.
"You don't have to spend a lot on trying to impress people about your feeding habit you just have to make sure you are providing and feeding a well-balanced diet.