C'River Cassava Plant To Produce Commercial Starch, Flour
The Cross River State Governor, Prof. Ben Ayade says the state's Cassava processing plant will produce commercial starch and modified flour.
The cassava processing factory is located in Obubra because Obubra is the largest producer of cassava in Cross River State and Cross River State is the largest producer of cassava in Nigeria," he said.
Describing Cross River as Nigeria's new industrial hub, Ayade expressed delight that his fellow governors had seen the wisdom in industrialising their states and had started copying his industrialisation policy.
He, however, advised them not to copy Cross River State wrongly.
"What I have done in Cross River State is to set up so many factories and each factory is sited in a location consistent with the source of raw material. I am happy today that I can see some of my colleague governors rapidly copying all of my industries and I hope they are careful not to copy an industry that is not applicable in their local circumstance.
"For example, if you put a cocoa processing factory where you don't grow cocoa, then it doesn't add up, so you have to be careful which industry you copy from Cross River State, otherwise you will be copying a wrong industry," Ayade said.
Explaining the essence of industrialisation, the Cross River State number one citizen said, "I am happy to see that gradually, almost all the governors are beginning to realise that creating industries is better than creating roads.
"Roads don't create jobs, but when you create factories, people supply raw materials, people do logistics and delivery, when they start making money, they start paying taxes, then from the profit, these taxes government will use to do roads.
"In China, roads are now gradually becoming private roads. So public roads are now hardly in use because people will use shortcuts, well-maintained roads to go through. It is a model I have found applicable in Cross River circumstance and I think it has worked very well."
The governor further disclosed that the over 30 factories he had built are at the phase of market launch.
He noted that the industrialisation drive of his administration was ushering Cross River State into a prosperity agenda never before witnessed in the state.
By: Friday Nwagbara, Calabar
Obi, Abure Masterminded  Apapa's Attack At Tribunal – Arabambi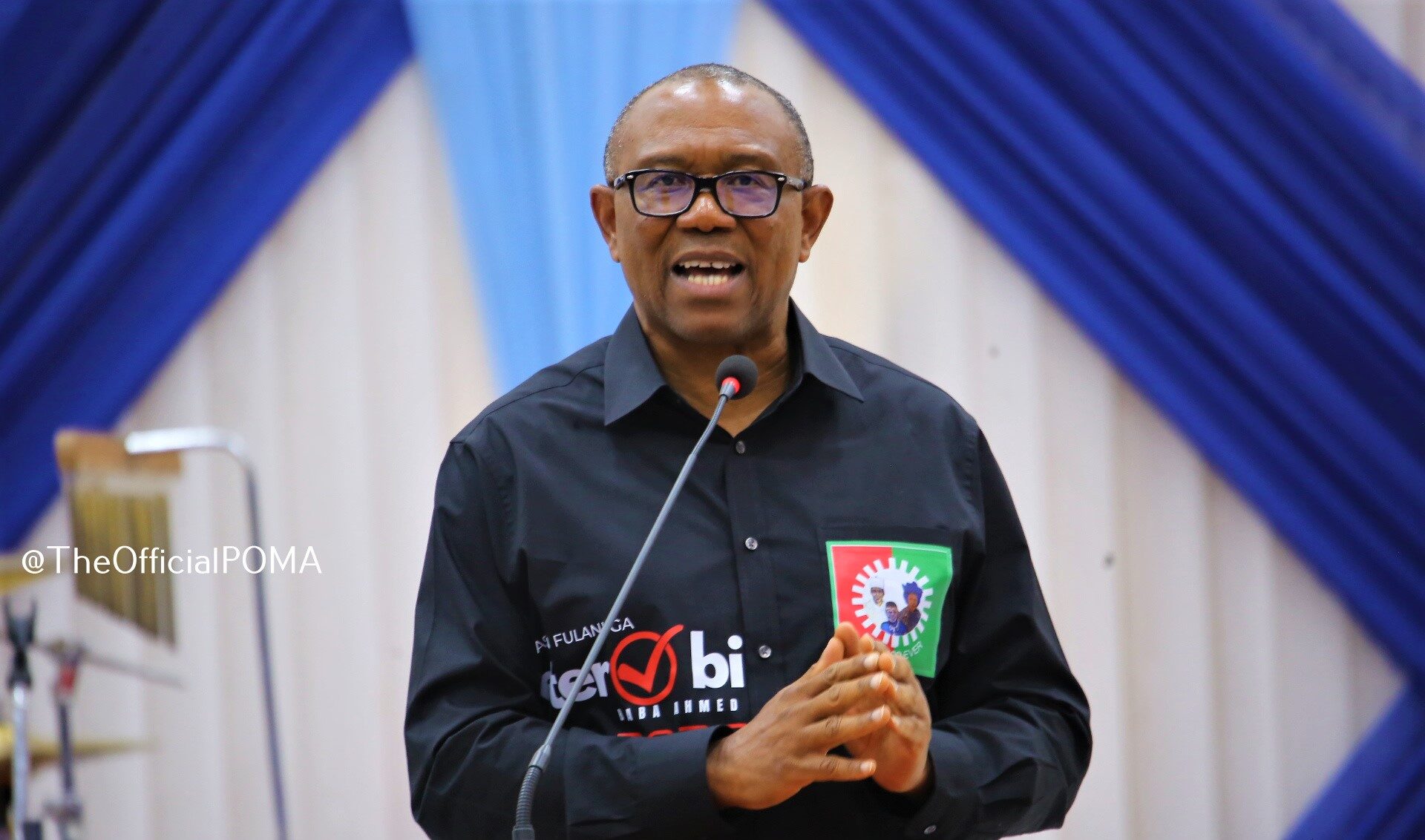 The embattled National Chairman of the Labour Party, Lamidi Apapa has alleged that the presidential candidate of the party, Peter Obi and the party's suspended National Chairman, Julius Abure, on Wednesday, sponsored thugs against him (Apapa) at the Court of Appeal in Abuja, venue of the Presidential Election Petition Court, PEPC.
Apapa was reportedly mobbed by some angry youths who were at the court to witness proceedings in the petition that Obi filed to challenge the outcome of the presidential election that held on February 25.
Speaking on the development, in an exclusive interview with The Tide source on Wednesday, the factional National Publicity Secretary of the party, Abayomi Arabambi, said he was surprised that this was how Obi, Abure and their supporters intended to come at them.
He said, "They attacked some police. They were fighting with press men. It was the security operatives that saved us. They came there to kill today (Wednesday) and we will definitely petition the police."
When asked to provide evidence, Arabambi said, "We have the video now, the man that removed the cap of Apapa, we know him. We know them. We know all of them.
"We were together in the court when they started attacking us. Are they not Obidients, are they not shouting Obidients, shouting: Thief Thief on us!"
"It shows the character of who that man is. He can not even govern a local government," he added.
The spokesperson of the Labour Party, has, however, insisted that they will petition the Inspector General of Police over the incident.
Buhari Returns To Abuja From UK Trip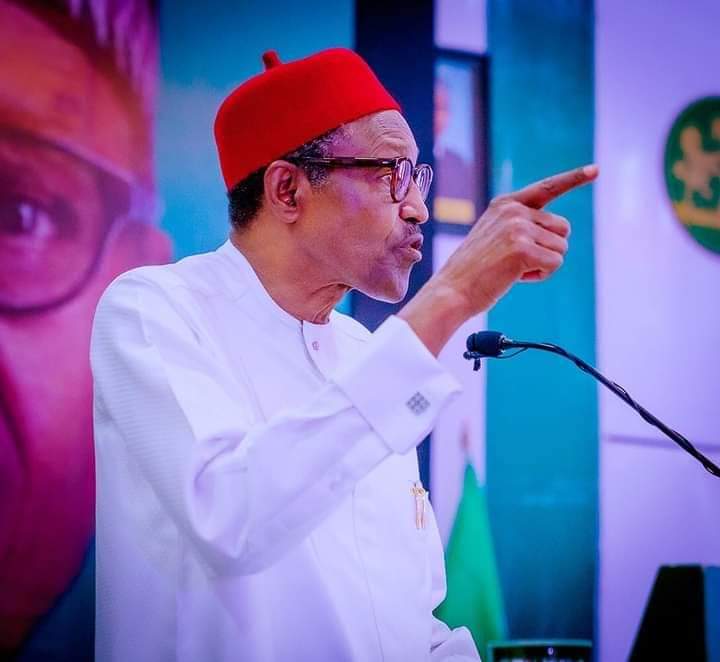 After an additional week in the United Kingdom, where he had gone to attend the coronation of King Charles III, President Muhammadu Buhari has returned to Nigeria.
The President's aircraft touched down at 4:45 pm yesterday, at the Nnamdi Azikiwe International Airport in Abuja from where he was flown to the Presidential Villa in a chopper.
President Buhari left Nigeria on May 3 for the UK to participate in the coronation ceremony of King Charles III and his Queen Consort, Camilla, of the United Kingdom.
He was initially billed to return to Abuja within the week but had to extend his stay for an additional week to enable him to honour an appointment with his dentist.
Femi Adesina, the Special Adviser to the President on Media and Publicity, announced Buhari's decision to stay another week in London in a statement.
"President Muhammadu Buhari will be in London, United Kingdom, for an additional week, at the behest of his dentist, who has started attending to him.
"The specialist requires to see the President in another five days for a procedure already commenced.
"President Buhari had joined other world leaders to attend the coronation of King Charles lll on May 6, 2023," the statement said.
Buhari is expected to hand over the reins of power to his successor and political ally, Bola Ahmed Tinubu on May 29th.
Already the Presidential Villa is taking a new shape as the maintenance officers are effecting necessary repairs of the seat of power.
Hyde Energy Set To Relaunch Luminor Lubricants
Hyde Energy Limited, a global petroleum-trading company with a downstream network in Nigeria, has revealed plans to relaunch Luminor, one of the company's automotive lubricants.
The Chief Executive and founder of Hyde Energy, Olademeji Edwards, disclosed this recently at a media parley held in Lagos.
Hyde Energy operates across the value chain of the energy industry, and deals with the importation of petroleum products, including Premium Motor Spirit (PMS), Gasoil, Dual Purpose Kerosene (DPK), Jet Fuel, Liquified Petroleum Gas (LPG), automotive lubricants, and Naphtha.
Speaking with the press, Mr. Olademeji said in the next six months, Hyde Energy would be performing a relaunch of its Luminor brand and other products.
"The Hyde Luminor brand is a fantastic brand and has infiltrated the hearts of a few Nigerians.
"We launched that particular lubricant in 2017, and in our first year we sold five thousand litres in a quarter; today we are doing almost three thousand litres in a month, which is not a lot compared to other companies.
"But in the next six months, we are performing a relaunch of our products. We are going launching new labels, new bottles, and a new winning strategy coming into Lagos.
"We have not really been popular in Lagos; we have mostly been operating in the Southeast, Abuja, East and Calabar, which is where we get most of our volumes.
"But you will be hearing more and more of the Hyde Luminor brand going forward in weeks and months ahead, and we will enter into partnership with key people that would help us penetrate the market, and work with stockiest, so they can enjoy and know about us", he said.