Radio Rivers FM @ 40: The Journey So Far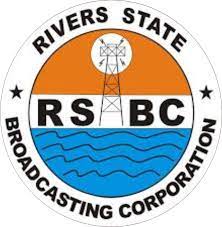 It was the 16th President of the United States of America, Abraham Lincoln, who once said: "Let the people know the facts and country is safe". This notable aphorism of Lincoln's is crucial for the development of society.
Radio Rivers Two FM Stereo, as it was then called, was 40 years on May 2, 2021, following its establishment and launch of its signal on May 2, 1981. Ace broadcaster, Dafini Gogo-Abbey, signed on the new frequency modulation radio station with the call signal: Radio Rivers Two FM Stereo.
The radio station was tagged Radio Rivers Two then because the Amplitude Modulation (AM) began operation on June 1, 1978 under late Chief Olu Benibo Fubara as General Manager of Rivers State Broadcasting Corporation (RSBC) as Radio Rivers alone. It is on record that Mambo Tumbowei, later known as Elizabeth Odumo, signed on the station with the call signal: Radio Rivers.
At inception, the original plan of the founding fathers was that RSBC would serve as an umbrella body for radio and television. The late literary icon, Gabriel Imomotimi Gbain-Gbain Okara, was the pioneer General Manager of RSBC-Radio and TV together; but the television station, known as RSBC-TV, commenced operation before the radio arm. And this was largely due to the fact that there had been radio broadcasting service provided by the Nigerian Broadcasting Corporation (NBC) in the state.
It is pertinent to accentuate the fact that RSBC was encapsulated in the vision of the founding fathers to promote the favourable identity of the old Rivers State created from the defunct Eastern Nigeria.
Following the restructuring of radio broadcasting in Nigeria in 1978, NBC transformed to be Federal Radio Corporation of Nigeria (FRCN) wherein the Rivers State Government inherited the personnel and equipment of the former. The personnel included the legendary Opuerembo Gloria Fiofori, Elder Goddy William, Japudiari Jumbo and Elder Walson Asako, among others.
Interestingly, this pool of staff aided Chief Fubara to actually commence broadcasting using NBC equipment at William Jumbo Street, Old GRA with the engineering and technical services at Ozuoba in present day Obio/Akpor LGA of Rivers State.
It is common knowledge that Radio Rivers AM truly promoted favourable identity of Rivers people as envisioned by the founding fathers. This was articulated through community broadcasting module where premium was attached to programming in indigenous languages as well as translation of programmes into Rivers languages.
The administration of Chief Fubara was remarkable and would particularly be remembered for sending staff for training abroad in England, The Netherlands and the United States. Specifically, Dafini Gogo-Abbey trained in the US, Eric Uzoma was in The Netherlands while Ibiye Degbani went to the UK, among other staff who benefited from overseas training. This does not in any way demean those who trained at home at the time. No doubt, such training equipped members of staff to tackle the challenges of rural broadcasting ahead.
The government of Chief Melford Okilo did build on the legacies of the regimes of Commander Alfred Diete-Spiff, Col. Zamani Lekwot and Commander Suleiman Seidu to broaden the broadcast space by introducing the rave of the moment: Radio Rivers Two FM Stereo on May 2, 1981.
While it was the first FM radio station to be established by a state government in Nigeria, the Rivers broadcast facility came after the first FM studio called Radio Nigeria Two or Metro FM Ikoyi, Lagos, established in 1977. The superior sound quality and highly-skilled professionals' commitment to duty endeared Radio Rivers FM to many, not only in the state but across the nation.
Tribute must be paid to the founding fathers and managers who had a clear sense of purpose and vision to provide favourable identity for Rivers people through this medium. To this end, one must acknowledge the commitments of pioneer staff as well as their team spirit. The General managers and management staff included Mrs. Nguba Aspinnal, late Jonny Abasa, Ernest T. Ogbanga, late Sunny Joe, Gloria Fiofori, Dafini Gogo-Abbey, Florence Ekiye, Digi Hart, Mike Yempe, Brighton Sorgwe, among others.
Interestingly, Radio Rivers 99.1 FM was born at the time when the war of words between Governor Sam Mbakwe of Imo State and his Rivers State counterpart, Chief Okilo, reached a crescendo following the controversy over post-Biafran War abandoned property policy and non-inclusion of Imo State in the list of oil-bearing states to benefit from the derivation per centage of that time. As a result, Mbakwe never saw anything good in the administration of Okilo.
This was where the news commentaries churned out by the News and Current Affairs Department of Rivers FM radio rose to the occasion and the specialised news features of staff, particularly Dumo Oruobo, remained exquisite. The other notable writers were Oju Daniel-Kalio, Eriye Iyaye, Simon Ambakederemo of the Ministry of Information, Kudo Eresia-Eke and Bobo Brown; while literary giants like Kenule Saro-Wiwa, Ola Rotimi, Paul Naale, Elechi Amadi and Gabriel Okara were regular guests on the literary discourses hosted by Oruobo.
Speaking in a live interview tagged Spotlight on Rivers FM radio on Sunday May 2, 2021, Chief Oruobo noted that Governor Mbakwe did surrender to the fireworks from the AM and FM studios of Radio Rivers.
"Yes, Governor Sam Mbakwe caved in and pleaded with his colleague, Governor Melford Okilo, to stop the war; then Governor Okilo asked him to tell his people to stop the propaganda too," he said.
In her remarks, Opuerembo Fiofori, who was also a guest on the live interview programme admitted that she headed a team mandated to produce the public service jingle of old after the war of words. She sang recalled the lines thus: Love Rivers State or leave alone; don't pull her down, no no; think what you can do for her; engage yourselves in meaningful activities; no room for gossips; do something meaningful.
Additionally, it is on record that RSBC introduced News In Special English in 1984, another milestone in the annals of radio broadcasting while bridging the gap between government and the governed through programmes and translations in indigenous languages. Tamunokuro Akaluogbo anchored Arokerenime in Okrika, Billy Evans handled request programme in Kalabari, Dehkai Ema was for Khana, Nyemavuchi Ohaka and Austine Weji Akajile for Ikwerre and Francis Vibeleh for Bonalo-lobel for Gokana audience.
On account of the outstanding achievement of Radio Rivers FM, it was not only a tourist site but training centre for other FM radio stations. It is common knowledge that Benue State Radio and Cross Radio State Broadcasting Corporation (CRBC) came to radio Radio Rivers for training.
Radio Rivers accorded adequate airtime to coverage of RIVIFEST, Peoples Parliament and programme such as English By Radio while it also organised outdoor events such as Miss FM and Mr. FM. According to the former General Manager, Gloria Fiofori, Tonye Koko was the first to win Miss FM while David Ibiyeomie (now founder of Salvation Ministries) won Mr. FM, respectively.
Despite its contributions to state affairs, the authorities concerned did not replace obsolete equipment as at when due and Radio Rivers began to experience incessant off-air syndrome. Truly, broadcast equipment have lifespan and approved room temperature to function well. Worse still, the government of Dr Peter Odili directed RSBC under Sir Mike Oku, as General Manager, to vacate the AM studio's premises at Ozuoba and handed it over to Daar Communication.
The attempt to combine community broadcasting of AM station with FM programming resulted in shapeless programming. Thus Radio Rivers at 40 requires restructuring and programme re-engineering. Similarly, the RSBC Management has been directed to vacate its William Jumbo property.
The government of Diete-Spiff established the Rivers State College of Science and Technology in 1970; Okilo upgraded it to Rivers State University of Science and Technology (RSUST) in 1980, while Governor Nyesom Wike amended the law to make it Rivers State University (RSU) in 2017.
In the same vein, the Rivers State University Teaching Hospital (RSUTH) grew from a nursing home to Braithwaite Memorial Hospital (BMH) and later to Braithwaite Memorial Specialist Hospital (BMSH) before transforming to its present status. This is the way to keep vision alive.
Edict No. 8 of 1973 governing the establishment of RSBC must be amended to enable the Corporation handle present-day challenges while effort must be made to restrict radio broadcasting through merger of Garden City Radio and Radio Rivers as well as meet deadline for digitization.
The point must be made that funding a vision is different from funding road project as gestation period and profit motive vary. Truly, Radio Rivers 99.1 FM is the voice of experience and it has the potentials to rise again.
Congratulations at 40!
Sika is a public affairs analyst in Port Harcourt.
By: Baridorn Sika
We Have Funded, Completed 21 Road Projects-Fubara
Being a full text of the first 100 days in office broadcast of Governor Siminalayi Fubara of Rivers State on Wednesday, September 6, 2023.
My fellow people of Rivers State.
It is my pleasure to formally mark the first 100 days of our government in office, a compelling milestone for us to reflect on the activities and achievements of the Government so far since we took the oath of office on the 29th of May 2023.
In my inaugural speech, we promised to consolidate and continue the new Rivers Vision by committing to sustaining the momentum of development set by our immediate past Governor, and now Minister of the Federal Capital Territory, *His Excellency, Nyesom Ezenwo Wike*.
We also called on our people to work with me to implement our blueprint on security, infrastructure, education, healthcare, economic growth, job creation, and many more, and take our lovely State to greater heights of sustainable progress and human security.
Now, after 100 days, I am proud and humbled to report that we have not wavered from this course. Taking one step at a time, we have kept our eyes focused on this goal, made steady gains, and delivered on every one of the bold promises we made on the campaign trail despite the economic challenges of the times.
As a government, our priority is to secure the lives and property of our people and we have kept faith in this responsibility by working with the security agencies to keep Rivers State relatively peaceful, safe, and secure for lives, businesses, and property.
We are up to date in the payment of salaries and pensions to civil servants. We have also continued to gradually clear the backlogs of gratuities to beneficiaries and restore water in the State Secretariat complex.
On 17 July 2023, we flagged off the construction of the single largest infrastructure project by a State Government in this country – the Port Harcourt Ring Road project as part of our comprehensive infrastructure development master plan for the State.
The 50.15 km dual carriage ring road, when completed in a record three years, will connect and strengthen economic progress and integration in not less than six local government areas and open a vast gateway for new local and foreign direct investments in real estate, agriculture, hospitality, and industrial ventures into the State, transform the communities on and around its alignments, into thriving cities and create jobs and economic opportunities for so many of our citizens.
Since we took over, the wheels of progress have never stopped turning in our State. After 100 days, we have funded, completed, and delivered 21 road projects the many we inherited from the previous administration, and added approximately 68 kilometres to the State's Road network.
Consequently, the following completed road projects across eight Local Government Areas of the State will be commissioned from tomorrow 7th September 2023 as part of activities to mark our 100 days in office:
• Oyigbo – Okoloama Road in Oyigbo Local Government Area;
• Alode – Onne Road in Eleme Local Government Area;
• Botem-Gbene – nu-Horo road in Tai Local Government Area;
• Mgbuodohia internal Roads in Obio/Akpor Local Government Area;
• Ogbo – Ihugbogo in Ahoada East Local Government Area;
• Odiemudie Road in Ahoada East Local Government Area;
• Omoku – Aligwu – Kreigani Road in Ogba/Egbma/Ndoni Local Government Area;
• Eneka internal Roads in Obio/Akpor Local Government Area;
• Ogbakiri internal Roads in Emohua Local Government Area; and
• Omagwa internal Roads in Ikwerre Local Government Area.
Furthermore, having prioritized road construction as part of our strategy to accelerate socio-economic growth and development, we have awarded contracts and concluded plans to flag-off the construction of the following roads spread across five local government areas of the State as part of our 100 days in office activities:
• Omuakali – Eberi Road in Omuma Local Government Area;
• Aleto-Ebubu-Eteo road in Eleme Local Government Area
• Igbu-Ehuda internal Roads in Ahoada East Local Government Area;
• Elelenwo internal Roads in Obio/Akpor Local Government Area;
• Bori City internal Roads in Khana Local Government Area; and
• Emohua – Ogbakiri Road in Emohua Local Government Area.
To improve the quality of basic education we have in the last 100 days completed the acquisition of over a million copies of relevant educational resource materials, including basic textbooks, dictionaries, and encyclopedias, to be distributed to all primary and secondary schools across the State to enrich their libraries and improve the standards of teaching and learning experience in our school system.
Also, besides paying WAEC and NECO fees for students in all public schools, we have within this timeline, completed the reconstruction and furnishing of six secondary schools with 124 classrooms, modern furniture, science laboratories, ICT, library, administrative block, assembly halls, dormitories and staff quarters spread across six local government areas of the State: These are:
• Government Comprehensive Secondary School, Borikiri, Port Harcourt Local Government Area;
• Government Secondary School, Eneka, Obio/Akpor Local Government Area;
• Government Secondary School, Emohua, Emohua Local Government Area;
• Government Secondary School, Okehi, Etche Local Government Area;
• Comprehensive Secondary School, Alesa-Eleme, Eleme Local Government Area; and
• Government Secondary School, Ataba, Andoni Local Government Area.
As promised, we have started implementing our agenda to improve access to quality healthcare delivery in the State. In the last 100 days, we have given a marching order to the Primary Healthcare Management Board to step up efforts to revamp and ensure effective access to primary healthcare services in all our communities.
In response, the Board has renovated not less than ten primary healthcare centres across the three senatorial districts of the State located at Elekahia, Rumuodomaya, Okehi, Oyigbo, Gokana, Opobo, Ahoada, Mina-ama, Okwuzi, and Okochiri communities.
On our part, we have completed the reconstruction, upgrading, and equipping of two secondary healthcare hospitals: the Kelsey Harrison Memorial Hospital and the Dental, Maxillofacial, ENT, and Ophthalmology Hospital, to further strengthen the State's capacity for the provision of affordable and quality healthcare services to all residents.
These important hospitals with a combined 150-bed spaces and state-of-the-art equipment are due to reopen their doors to provide quality healthcare services to the public soon after they are inaugurated in a few days.
Additionally, the Dental, Maxillofacial, ENT, and Ophthalmology hospital has been designated as an annex of the Rivers State University Teaching Hospital and used for medical research and the training of medical students at Rivers State University.
Under the Ministry of Special Projects, we have delivered the 10,000-seating capacity convocation arena for the University of Port Harcourt.
This is one-of-a-kind physical edifice that will provide academic and social services to the University community and the public, which aligns with our commitment to support all federal institutions in the State as much as we can to enable them to deliver effective and efficient services to our people, who are the primary beneficiaries of their services.
It is for this reason that we recently acquired and donated a firefighting truck for the Federal Airport Authority of Nigeria to enhance and restore to operations of international flights at the Port Harcourt International Airport.
Over these first 100 days, we have taken quality steps to advance the well-being of our people in the face of the economic hardship caused the sudden withdrawal of fuel subsidies, unemployment, and rising inflation.
We are happy to note the palliatory effect of the free bus transport scheme we have put in place since July to cushion the high cost of living for ordinary citizens. I assure you of our intention to sustain these and other mitigating measures, including the distribution of food to the vulnerable population, for a considerable time.
I also wish to inform residents that we have since set up an intergovernmental flood management committee with the responsibility to respond proactively to the looming flooding that may affect the inhabitants of the lowlands and flood plains of our State as predicted by the National Emergency Management Agency.
With the launching of the flood mitigation road map, I can assure all residents that we are on red alert to respond to any imminent flood challenge in the State and provide safety and relief to those who will be affected.
I, therefore, appeal to corporate bodies, well-meaning individuals, and non-governmental organizations to be ready to materially support the Committee to succeed in this critical assignment to rescue our vulnerable people.
To stimulate economic growth, enhance job creation, and reduce poverty we have concluded plans to create a four billion (¦ 4,000,000,000.00) naira Enterprise Fund in partnership with the Bank of Industry to facilitate the development of micro, small, and medium enterprises (MSMEs) in the State.
With this Fund, owners and intending MSME entrepreneurs will have ready access to credit to fund or start their enterprises at single-digit interest rates with a maximum of a five-year repayment period.
In addition, we are also making efforts to establish the Youth Entrepreneurship Development Trust Fund to help create an enterprise culture and stimulate sustainable interest in entrepreneurial activities among our youths to advance self-employment and job creation.
We have concluded plans to establish the State's Investment Promotion Agency to advance local and foreign investments and the industrialization of the State.
For us, as we move to the next 100 days and beyond, there is nothing more compelling to our government than to continue to focus on protecting our people, growing our economy to provide a high standard of living, investing in human capital development to uplift the youths, and building our infrastructure to attract investments and create jobs.
As we can see, we have already accomplished a lot in our first 100 days and we are determined to achieve much more in the weeks, months, and years ahead.
I thank every citizen, including our traditional rulers, chiefs, elders, men, women and youths the business community, civil society organizations, professional groups, and the religious community for your support, cooperation, and prayers, which have sustained us through the last 100 days of our administration.
I thank the security agencies for their commitment and sacrifice to protecting lives and keeping Rivers State safe and secure for everyone. I assure you we will not relent in our commitment to support you in discharging your security responsibilities to our State and the nation.
I also thank the State House of Assembly for their cooperation and support in passing the supplementary appropriation law, which enabled us to secure the funds for the Port Harcourt Ring Road project.
Finally, we recommit to working with all stakeholders to transform our State and advance the well-being of our people with good governance and responsive leadership.
Thank you and may God bless our dear State.
Fubara's First 100 Days: quando principium est bonum 
It was a rainy day. But the terraces of the Yakubu Gowon stadium, Elekohia, Port Harcourt, Rivers State, were packed to the rafters. People of all walks of life defied the downpour and human, and vehicular traffic to witness the swearing-in of Sir Siminalayi Fubara as the sixth civilian governor of Rivers State on May 29, 2023.
The mammoth crowd was not there just to witness history unfold before their eyes, but to hear the man to whom they had entrusted their destinies for four years, reel out his vision and programmes for the state. To them, it was worth the sacrifice, as Sir Siminalayi Fubara gallantly took over the reins of power and delivered what was clearly an epochal defining speech on his vision for the state. A speech that would form the basis of his assessment, going forward.
It has been 100 days since that momentous day when Sir Fubara took the oath of office before thousands of elated Rivers people at the stadium and millions who viewed from the comfort of their homes. The people's expectations knew no bounds with expectations of breathtaking accomplishments.
But like pundits and others would argue, what is so significant about first 100 days in office to warrant an assessment or even rolling out the drums to celebrate. However, a different school of thought thinks otherwise. The fact is that, over the years, especially since the days of the 32nd President of the United States of America, Franklin D. Roosevelt, who came to power on the 4th of March 1933, and pioneered the "100 days in office" concept, the world has adopted it as a standard. In one fireside chat, Roosevelt noted how busy and important his first 100 days had been. The term stuck. And over time, the idea has been used to measure the success or failure of governments.
However, some opinion leaders and writers believe that the first 100 days should not be the ideal yardstick to establish whether a government would perform creditably or not. Their argument hinges on the fact that by "no stretch of imagination is it a reasonable amount of time for a person to learn a new job, to be successful at it or to be productive with any certainty, leaving behind a legacy that an entire state can be proud of going forward".
In spite of this, in most democratic governments around the globe, it has become an important barometer, indeed symbolic marker when citizens consider how a governor's administration is doing. It is used as a basis to consider the functionality and effectiveness of a young administration as it gives an indication of a leader's management style, priorities and speed in implementing campaign promises.
One undisputed fact about Governor Fubara and which he has brought to governance is his cool, calm, calculated approach. Indeed, it would not be out of place to suggest that those who coined the cliche had him in mind, as his calmness has become in the words of Donald Atman, "the magic elixir that creates a place of balance, harmony and peace" in his service to the state.
A man with a quiet mien, respectable carriage, calm disposition and ever-smiling exterior, who believes that it is rain that grows flowers and not thunder, and that "calmness is the cradle of power", has through his approach harnessed the power of intuition, experience, maturity and wisdom to become effective in service to the state. When the need arises, he has also displayed that his calmness is an asset that can never be taken for granted.
On assumption of office on May 29, 2023, Governor Fubara hit the ground running, having laid out his continuity and consolidation agenda at his inauguration, where he outlined purposeful leadership, infrastructural development, healthcare, education, job creation, security and welfare of citizens, as top priorities.
Just like the 32nd President of the United States of America, Franklin D. Roosevelt did, Governor Fubara in his first few days in office pushed through the legislature a major supplementary bill to enable him kick-start his legacy project, the Port Harcourt Ring Road. He also submitted his first list of Commissioners which was approved. Major cabinet members of the previous administration were retained to ensure continuity in governance.
While his contemporaries were still trying to find their feet, Governor Fubara showed seriousness and readiness for the job. Key positions with clear functions were filled and the administration was up and running.
In Nigeria, history has shown that when a new government is formed to replace an incumbent, there is a penchant of jettisoning on-going projects, programmes and policies. Some are ridiculed and terminated. Oftentimes, public policies, regardless of their merits and positive impacts on society are needlessly reversed. This is mostly done because the new comers also want to have their ideas implemented. Rivers State had its fair share of these anomalies in the past.
Governor Fubara is clearly not cut out for such wastages. For him, the hallmark of good governance is continuity in policies and programmes, especially those that are progressive, developmental and geared towards improving the lives of the citizenry. Continuity in governance ensures effective resource management, which is key to good governance (efficiency in public sector management, accountability and transparency).
Not surprising therefore, Governor Fubara has within his first 100 days completed some of the road projects inherited from the previous administration. These include- the Omagwa internal roads in Ikwerre Local Government Area, Emohua and Ogbakiri internal roads in Emohua Local Government Area, the 10.3 kilometers Indorama-Agbonchia-Ogale-Ebubu-East/West Link Road, in Eleme Local Government Area, the 19.1 kilometers Oyigbo-Okoloma(Afam) Road in Oyigbo Local Government Area, the Botem-Gbene-nu-Horo Road in the Ogoni axis, the Omoku-Egbema Road dualisation project in Ogba/Egbema/Ndoni Local Government Area, the Ogbo-Ihugbogo Road and the Odiemudie Road in Ahoada-East Local Government Area and the 5.1 kilometers Mgbuodohia Road in Obio/Akpor Local Government Area.
The biggest of the road infrastructure project is the massive Port Harcourt Ring Road, described as the largest single project embarked upon by any state government in Nigeria. It is the legacy project of the Governor Fubara's administration.
The project which costs about N200 billion and was flagged off by the immediate past governor of the state and Nigeria's Minister of the Federal Capital Territory, Chief Nyesom Wike, is a 50.15 km dual carriageway and would have six flyovers, one river crossing bridge, and 19 rotary intersections and roundabouts. The project cuts across six local government areas and in the words of the Governor Fubara, the Port Harcourt Ring Road will further unite the people of the state, apart from other economic benefits. It would also lead to the development of new cities and decongest Port Harcourt and Obio/Akpor LGAs.
It has been proven over time that ring roads play huge roles in the development of large metropolitan areas. "Their impact on the urban spatial structure is mainly through inciting radial development patterns and the setting of commercial, residential and industrial activities near highway interchanges". Central areas decrease in dynamism when peripheral centres emerge, having gained from improved accessibility. This is what the Governor Fubara's administration aims to achieve with the Port Harcourt Ring Road project.
Aside road infrastructure, Governor Fubara's first 100 days has also made huge and remarkable impact in the area of education. His commitment to introducing smart schools and classrooms to provide world-class learning experiences and make Rivers State a knowledge hub is on course with the completion of reconstruction work at Government Secondary School, Okehi in Etche LGA, Government Secondary School, Emohua in Emohua LGA and Government Comprehensive Secondary School, Borikiri in Port Harcourt LGA.
The new state-of-the-art Convocation Arena of the University of Port Harcourt built by the Rivers State Government and completed within the 100 days in office of Governor Fubara, is a beauty to behold. There is none like it in Nigeria. And as stated by Governor Fubara during an inspection visit to the complex, the infrastructure will add to the uniqueness of the currently ranked number one university in Nigeria.
Welfare of the citizenry has been a prominent feature of the first 100 days in office of Governor Fubara. With the removal of fuel subsidy by the Federal Government early in June, Governor Fubara was the first to roll out palliative to help cushion the high cost of transportation. The state government rolled out free luxury buses to commute people round the city. In the last three months, thousands of people have benefited from the free bus rides.
For Civil Servants and teachers under the UBE who are also special beneficiaries of the free bus rides, life has never been this cosy as it is today. For the first time in nearly a decade, promotion letters have been released, some staff gaining as much as three new levels in one swoop. It is unprecedented and the financial benefits of their new status has increased their spending power and changed lives for good. Salaries, of course, have continued to be paid as and when due. Indeed, Governor Fubara's visit to the state secretariat complex in the first few days of his administration underscores the importance he attaches to the engine room of government.
Retirees of the state are not left out. For the first time in so many years, they are enrolled into the pension scheme and paid within two months of completing biometrics capture. A lot of them have benefitted in Governor Fubara's first 100 days in office.
As one of its primary duties, the Rivers State Government under Sir Fubara has continued to support the Nigeria Police and other security agencies in the protection of lives and properties of the citizenry and maintainance of law and order to ensure that people go about their businesses.
In his first 100 days in office, Governor Fubara has spoken out and challenged the authorities, especially the Federal Government and its agencies over matters that pertain to the welfare of Rivers people. He has spoken about the unending matters of the deplorable state of the East-West Road, the deceptive tool of the Ogoniland remediation, police brutality, among others. He has lived up to expectation in raising a voice for the people and pointed out that the Federal Government has been unfair to Rivers people.
Indeed, what Governor Fubara has achieved in his first 100 days in office is a clear pointer to the fact that Rivers State is in safe hands and that the journey will be smooth. As they will say in Latin, quando principium est bonum (when the beginning is good), then expectations are high that the end would be better.
Governor Fubara has in his first 100 days in office proven that Rivers people made a wise choice by electing him to pilot the ship of state. His consistent implementation of the continuity and consolidation agenda of the administration is paying off and the state is reaping the benefits. Truth be told, even the worst of blind partisan critics would find it difficult not to agree that Governor Fubara has surpassed their expectations.
However, even as we clink glasses as Rivers people to celebrate a successful, inspiring first 100 days in office of Governor Fubara, the truth remains that much still needs to be done. As stated by one time President of the United States of America, John F. Kennedy, at his 1961 inauguration ceremony, "All this will not be finished in the first 100 days. Nor will it be finished in the first 1000 days, nor in the life of this administration, nor even perhaps in our lifetime on this planet. But let us begin". Governor Fubara has begun and very well too. This first 100 days tells it all.
By: Celestine Ogolo
Celestine Ogolo is a member of the Rivers Equity Group.
Fifth Columnists And Battle For The Soul Of NDDC
Desperation drives irrational thoughts and actions, even as some analysts see it as the raw material of drastic change. One thing is certain though, never underestimate the desperation of people bound by a common ulterior motive as they will stop at nothing to achieve their aim.
It is sad and heart rending to observe the desperation being exhibited by some acclaimed elders from the Niger Delta region, apparently in a morbid quest to destroy the hard-earned reputation and character of a shining light in a most wicked attempt to take control of the Niger Delta Development Commission, NDDC.
In a stretch of a miserable link associating the futile plot for the balkanisation of the Commission to the highest political leadership of the South-South region, it becomes gloomy for the region to be subjected to the whims and caprices of one man who has arrogated supreme powers to himself just because providence has placed him in a position of leadership in the South-South region.
In the last two weeks, the news media has been awash with reports of a purported petition to President Bola Ahmed Tinubu, by a self-styled group under the aegis of the Niger Delta Elders for Good Governance (NDEGG), calling for the removal of Chief Samuel Ogbuku ( PhD) current Managing Director of the NDDC.
The presumed leader of the pseudo group which has no known address, His Royal Highness, Chief Donald Ewere, in the said petition spewed inanities and absolute falsehood against Dr Ogbuku, thinking in their deceitful minds that the Presidency will be swayed by their untruth.
In a failed effort to dent the image of Dr Ogbuku, the group went as far as trampling on his goodwill and reputation to prove that he is a corrupt and bad person. The petitioner threw caution to the wind in a bid to so deceive and outlandishly alleged that Dr Ogbuku has mismanaged the sum of Three Hundred and Fifty Billion (N350billion) Naira.
Chief Ogbuku only assumed duties as the Managing Director of the NDDC, on January 5th, 2023, he has barely been in office for about seven months. The records at the commission shows that the Commission has not received such amount as claimed by the group.
By speculating that there is a rift between the Senate President, Senator Godswill Akpabio, Secretary to Government of the Federation, Senator George Akume and the Chief of Staff to the President, Rt. Hon. Femi Gbajabiamala, over the position of the Managing Director of the commission, the group is only attempting to sow a seed of discord between the government functionaries.
Over the years, Senator Akpabio has been embroiled in the affairs of the NDDC in a negative way. Senator George Akume may be taking the wrong step if he aligns with Senator Akpabio to fight against the reappointment of Dr Ogbuku into the incoming Board of the NDDC. The ground swell of opinion holds that the current MD is doing extremely well and should be allowed to continue as the Managing Director of the commission.
To every discerning mind, it is trite law that the President and Commander-in-Chief of the Armed Forces of the Federation, reserved the right to appoint persons that will work with him, there is a clear divide between the functions of the Executive and Legislative arms.
President Bola Ahmed Tinubu can never abdicate his responsibility by according the Senate President the right to absolutely decide who gets appointments in the South-South region as canvassed by the group being the number three citizen and leader of the Niger Delta region even as the Constitution is very clear on the powers of the President of the country.
It is a height of disrespect to the office of the Present of the Federation for the leadership of the group to assume the function of Mr. President and presume an anger and frustration against President Tinubu for ignoring their call for the removal of Dr Samuel Ogbuku and institute an interim government which the people of the region has consistently rejected.
By: Nsoyoh Okokon